Conquering Mountains: The Guide to Solo Female Travel
USD$9.99
Last updated: January 2019
Return policy: No risk, 7-day, 100% money-back guarantee
Details: Over 130 pages of solo travel advice and inspiration
---
Do you dream of traveling the world?
Do you worry about your safety?
Are you unsure you have what it takes to do it solo?
Do you second-guess yourself?
Kristin Addis writes the solo female travel column for this website, and her detailed guide addresses all the concerns women have about traveling. Here is Kristin in her own words:
I used to ask myself what the archetypal solo female traveler was like. I would wonder, who is out there traveling the world by herself right now? Is she anything like me? Does she have something special that I don't have? Is she braver, stronger, or different in some way than the girl who looks back at me in the mirror?
I wasn't sure if I was cut out for traveling on my own.
I was a bit shy and not convinced I could rough it in cramped buses and mosquito net-covered beds in shared dorms. I wondered if I was even strong enough to carry the backpack. Doomsday scenarios went through my mind: maybe I wouldn't meet anyone, I'd get robbed, or I'd hate it and want to come home.
I know what it's like to want to travel more but worry that doing it solo is too risky or unsafe or that you don't have the right skills – because I've been exactly where you are.
I always wished there was an all-inclusive guide that could answer every travel, safety, savings, and packing question I had – because I had many before I left. I was looking for reassurance that everything was going to be OK, and wanted someone to make the planning process simple for me!
I wrote this book to be the ultimate guide for solo female travelers and to give you the information you need as a woman to plan an amazing trip and be a fearless and informed traveler.
Whether you're going away for two weeks, two months, going on a girl's trip, or want to backpack solo, it's easier – and safer – than you think!
How This Book Will Help You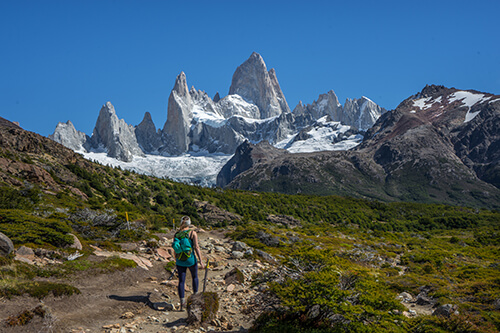 Save time – skip the researching and get straight to planning
The information in this ebook was compiled using my own firsthand experience after years of successful solo travel, but I didn't stop there. I also asked 15 other well-established female travel experts – old, young, Western, and non-Western – to give me their best advice too. They are extensively quoted throughout the digital book! PLUS, I feature dozens of stories from regular, everyday women like you so you can gain from their experience and knowledge too.
A guide that specifically addresses women's needs
Women and men have different needs in daily life, so there's no question that those differences extend to traveling as well.
There weren't any guidebooks out there already that I felt adequately covered not only how to prep but how to create your own adventure independently and bravely. I don't just want you to be prepared, I want you to be exhilarated, inspired, and motivated so that nothing stands in the way of your trip of a lifetime. Even if you don't feel brave right now, this book can help to give you the tools you need to build your confidence and get on that airplane.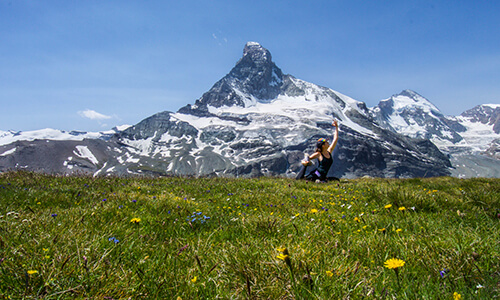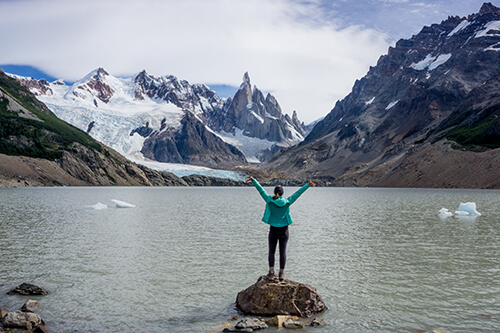 Learn to gain confidence and stay safe
If you are worried about being raped, safety, falling for scams, or wondering if you have the confidence to take this trip, this book will help address all those fears. Through the advice of the women featured in this book, you'll learn how we have managed to make friends, conquer our insecurities, and stay safe while traveling all around the world. You'll get our insight and foolproof methods for staying safe anywhere in the world.
What's Inside This Guidebook
From Armchair to Airplane Chair: Take the First Step
– Getting Over Your Fears
– What About My Career?
– What to Do About Naysayers
– Building Self-Confidence
That Little Detail About Money
– The 50/30/20 Rule
– Finding Ways to Earn More Before You Go
– How Much Money Do You Really Need?
– Not Enough Cash? Work on the Road
Prepping Like a Boss
– Breaking It Down into Manageable Pieces
– Itinerary Planning
– Immunizations: Where, What, and How?
– Travel Health Insurance
Packing It In — What's Really Essential?
– Packing Gear
– Banking
– Mail
– Phone Contracts
Staying Safe and Connected: Ignore Rumors and Dare Greatly
– How to Avoid Being a Target: Tips and Tricks
– Stay Connected with Friends and Family
– What to Do If There's a Problem
The Gift of Solo Travel: Taking Full Advantage
– Why Solo Travel is the Best Kind of Travel
– How to Meet Others on Your Solo Journey
– Will Solo Travel Help You Find Yourself?
– When Tough Times Hit: Combatting Loneliness
GET THE DEFINITIVE GUIDE TO SOLO FEMALE TRAVEL
Conquering Mountains will save you the hours upon hours you'd otherwise spend researching online, looking at advice that may not even be trustworthy. This guide delves deeply into safety, features packing lists created especially for women, and helps you to have the most enriching solo travel experience possible.
ebook PDF
Instant Download
$9.99
Kindle
Buy from Amazon
$9.99
---
Details: Over 130 pages of solo travel advice and inspiration
Last updated: January 2019
Return policy: No risk, 7-day, 100% money-back-guarantee
HOW THIS BOOK HELPED OTHER TRAVELERS
Kristin:
"Not only does the book give you plenty of advice on staying safe as a solo female traveler, meeting people on the road, planning, packing and the nitty-gritty details such as money and insurance, but it also dives straight in to some of the hardest obstacles you'll have to overcome: 'naysayers' and your own self-confidence. This book really helped prepare me for my trip!"
---
Talia:
"Kristin writes as if she were talking just to you, and offers practical advice. The inspiring anecdotes from her and other bloggers instill a sense of confidence. Anyone who is considering traveling alone but questions their ability to do it should read this book. It makes the daunting process of saving up money, planning, and actually getting to where you want to go seem more realistic than ever."
---
McKinlee:
"I absolutely loved
Conquering Mountains
. It helped me battle my fears of just going, not take the negativity to heart, and instead listen to those closest to me who supported me. No matter where you are in life, this book covers every internal struggle you have about traveling – no matter how big or small. I have recommended it to likeminded friends. Kristin really gives you no other choice than to just go."
---
Jenna:
"When I first started researching solo traveling, I found great resources, but much of it from the male perspective. Kristin discusses in-depth many of the anxieties that come up when planning your trip and offers great tips and advice on how to overcome them. Not only does she discuss her experiences, but she also includes interviews with many other female travelers, giving readers even more insight into the female travel experience."
---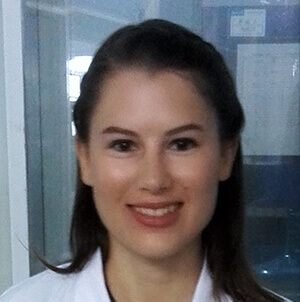 Ana:
"
Conquering Mountains
answered all my questions and addressed all the worries I had about female solo travel. It clearly shows you, step by step, how to prepare for your trip. Kristin showed me it is possible, fun, and safe to travel alone. It's a great book and I would definitely recommend it to any women thinking about solo travel!"
---
| | |
| --- | --- |
| Select Book Format | ebook, Kindle |