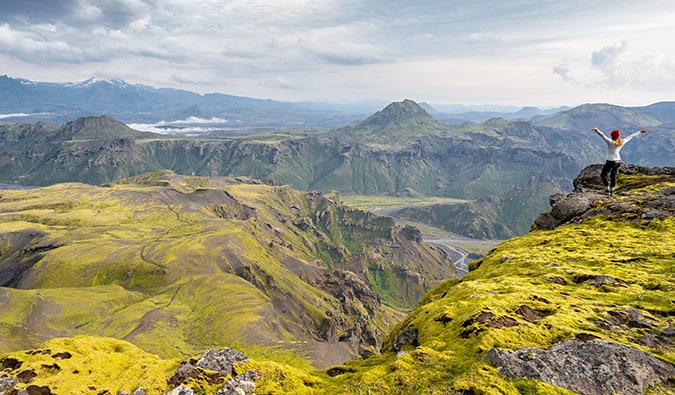 Posted: 2/2/2020 | February 2nd, 2020
Kristin Addis from Be My Travel Muse writes our regular column on solo female travel. It's an important topic I can't adequately cover, so I brought in an expert to share her advice for other women travelers to help cover the topics important and specific to them! In this post, she dives into hiking solo!
I'll always remember the way that the sun came up over Kawah Ijen volcano on Java, in Indonesia, illuminating the green lake in front of me. Smoke rose into the air from the volcano vents, while just Alex, another solo traveler I met halfway up the trail, and I watched as it came up. In the highlight reel of my life, that sunrise will make the cut.
This was at the end of ten months of solo traveling, and now that I think about it, this must have been my first-ever solo hike, which began in the dark, under the stars.
Since then I've done numerous trails solo, sometimes in the dark, and some at over 18,000 feet in altitude. I've hiked thousands of miles now, much of it as a solo traveler.
I'm often asked: can solo female travelers still enjoy hiking and backpacking? Let's dive in to the factors that determine the answer.
Can hiking alone ever be considered safe?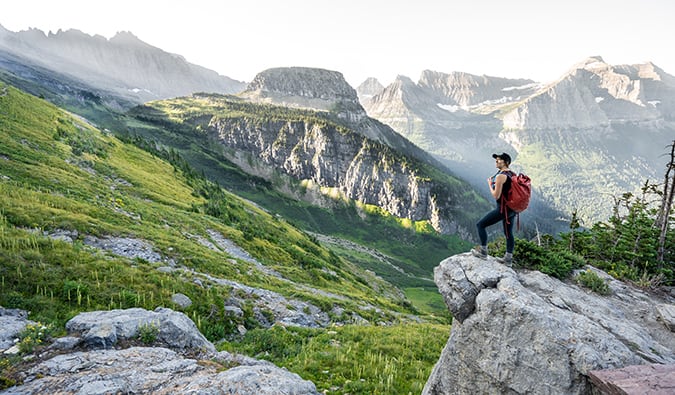 For fans of the book Wild by Cheryl Strayed, the idea of striking out alone might sound intriguing but also totally crazy. She had no experience, had overpacked, and was tackling one of the longest through hikes in the world on her own.
Was she insane to do this? Can hiking alone ever really be safe?
Like solo traveling, some people will argue that hiking alone is never safe, no matter what. As someone who does it all the time, I have a different take on it. I find it empowering, incredibly peaceful, and one of the best ways to get closer to myself. I get to push out all the noise and clutter and just be one with nature. That said, you have to take precautions to make yourself safer.
Let's start with those important steps before we move on:
Carry a spot beacon or satellite phone. Both of these lightweight items allow you to call for help and to regularly message your family and friends with your location as well. Satellite phones don't come cheap, but our lives are worth it, yes?
Understand what the animal situation is. Educating yourself about your surroundings is imperative. In Glacier National Park, for example, I needed to carry bear spray, and in Alaska, I carry bear cans, and I made sure I understood how to use it.
Stick to trails. Popular, well-marked trails in national parks are a much smarter choice than heading into the backcountry in Alaska solo, for example, where it's too easy to get lost since there's no trail, and where it's unlikely that anyone else will be out. But on popular trails, you'll never have to truly be alone.
Start small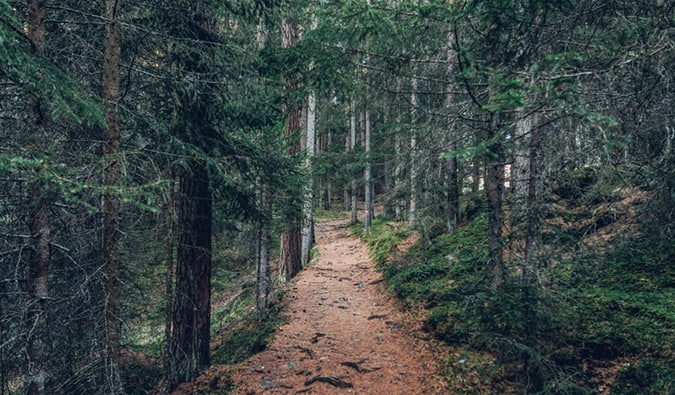 The trail I referenced in the intro is only a couple of hours long, and I had a lifetime of experience hiking with my family prior to deciding to do it solo. Start small, and go for shorter hikes in the beginning.
You can gain knowledge and confidence quickly. Less than a year after that first solo hike, I went on the Annapurna Circuit and Sanctuary treks in Nepal, at a combined 14 days; a couple years later, I solo-backpacked the Santa Cruz Trek in Peru. Both are high-altitude hikes and required a lot of stamina. I worked up to these — and you can too. But first, start smaller, and go with other people while you learn the ropes.
Pick popular trails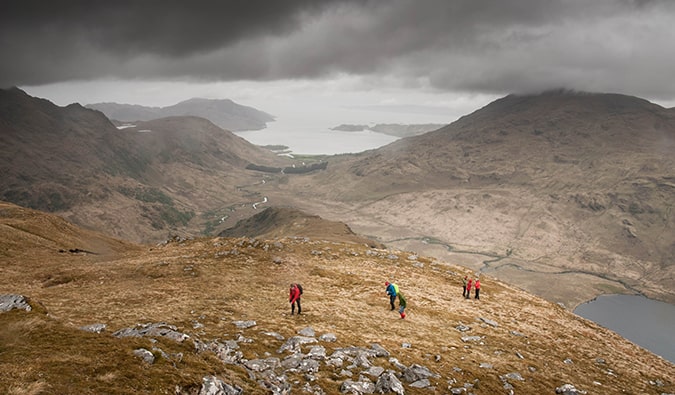 I usually hike popular trails. You're not going to see me heading off into the backcountry alone. I'm not good enough at navigation for that. However, I'm totally confident on a well-marked trail.
For me it's a bonus if I can meet people along the way, which I always do. It's so much fun! Even though I boarded the bus to the start of the Annapurna Circuit on my own, I made a friend on the way, an amazing woman from Belgium, and so had a hiking buddy before I even took the first step. The two of us did the entire 14 days together, and even hung out in Kathmandu afterward. We kept meeting people along the way as well, and that's the beauty of longer hikes like this: you tend to see the same people again and again. The camaraderie is awesome, but if you want, you can also have moments to yourself.
Learn the skills from someone first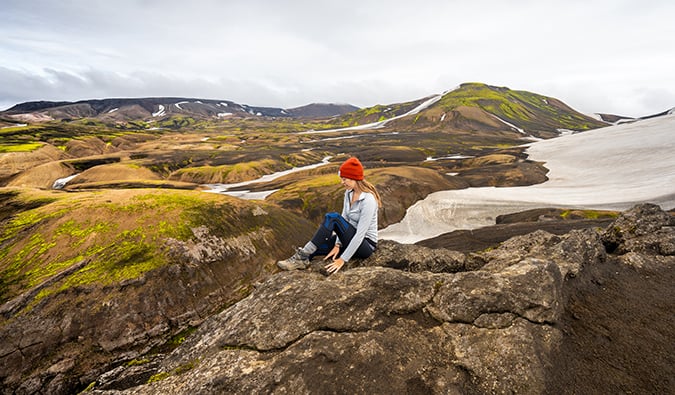 I may not know how to navigate very well with a map and compass, but I do know how to combat blisters and pick the right gear. I do have the skills necessary to cook my own food and pitch a tent on my own, and I know what to pack for a backpacking trip (here's a checklist to help you out) so that I'm not overweighted. I don't let myself get into a situation where I'm unprepared.
I only have these skills because I backpacked with someone who taught me everything before I ever set off on my own. I believe it's imperative that you learn from someone who has the skills before backpacking solo. If nothing else, it will help with your confidence and knowledge of wilderness safety. You'll get a better sense of how to pack and how to pace yourself, too.
Understand the trail conditions first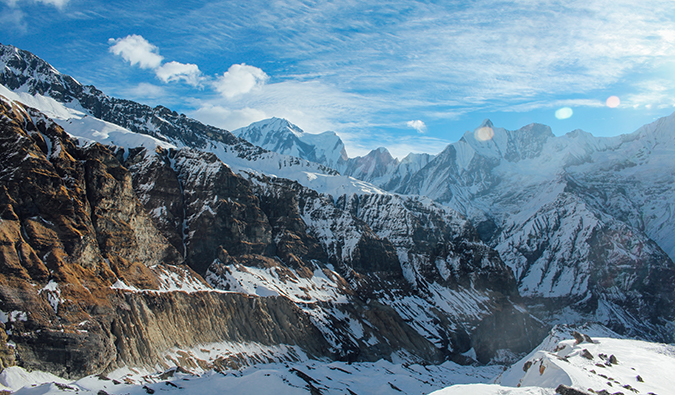 Before I went out on the Santa Cruz hike in Peru, I walked around the nearest town, Huaraz, and got advice from local outfitters. Had there been rangers to speak with, I would have asked them as well. By doing this, I got a good sense of the trail conditions and got reliable maps before I went.
You have to know what you're getting into, so do your research first, but most importantly, talk to people on the ground and understand what the trail is like right now. Check the weather, and make sure that your gear will keep you warm enough. Other steps include the following:
Search local official tourism sites
Email your accommodation near the trail to ask them for advice
Join Facebook groups and look for people who have recently completed the trek
Search the name of the trail + blog and read recent posts
Check weather patterns over the past few years
Be prepared and equipped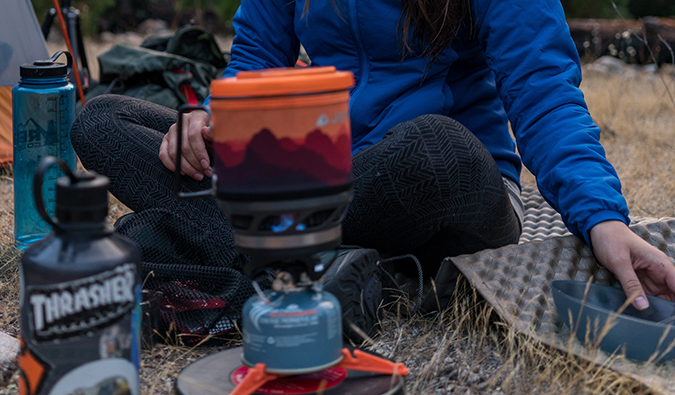 Having enough food, staying warm, staying dry, and being able to have constant access to water — whether you're carrying it or finding it on the trail — are all imperative. Most of the time when people run into trouble, it's because they've wandered from the trail, did not adequately prepare foodwise, got too cold, or ran out of water. You can make sure none of those things happen to you by being totally prepared.
Know your limits — never hike technical trails solo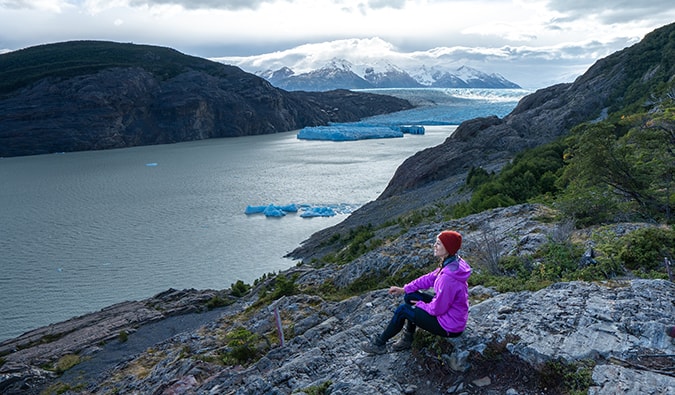 To date, the Huemul Circuit in Patagonia is the hardest trail I've ever done. I had to pull myself across two rivers with a pulley and harness, and descend 700 meters over one kilometer — that's almost vertical — without anything to hold on to but the errant stray tree branch.
On the first day, a solo hiker asked if he could join our group and we said of course. I understand why he didn't want to do it solo: it's a technical hike, and even though I've done hundreds of miles solo now, I would still not attempt that hike alone. I wouldn't go into foggy conditions, heavy winds, or difficult-to-navigate trails solo either. Technical trails are best done in groups, or with a guide. Know your limits.
Know that it's largely mental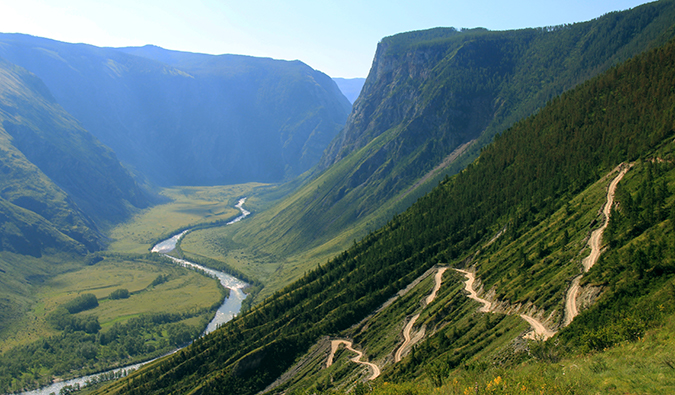 Now that I've been a guide on for backpacking trips in Peru, the O Circuit in Patagonia, the Alaskan backcountry, and Iceland, I've learned that it's not necessarily the oldest or least fit people who struggle on the trail — it's those who don't train and are not mentally prepared.
I've experienced rough weather on nearly every trail I've done, and there have been moments of heaven and moments of hell. It's always worth it to be so close to nature and to see the things that only your feet can carry you to, but you have to be ready for the tough stuff. It's going to be hard sometimes, and that's kind of the point, right?
You have to stay positive. As soon as you start to doubt yourself, it's going to get worlds harder.
Train for your trip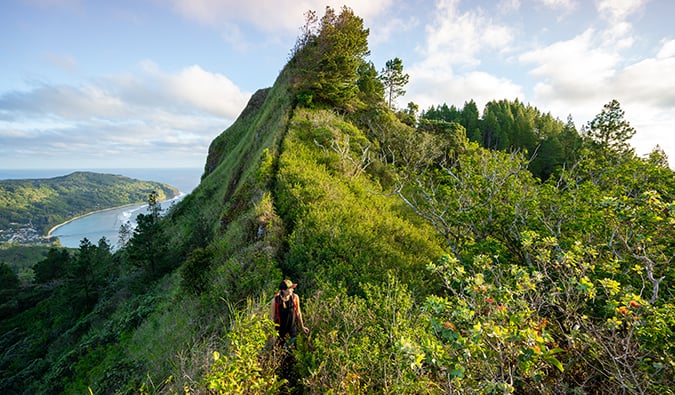 Even if you have hiked before, training for your trip is going to be a game-changer. In addition to being mentally prepared, get your body in shape for the challenge ahead.
If you can't train by doing short hikes around where you live, put your backpack on with weight in it and get on the stair climber. I know you're going to look weird in the gym, but the gym is for training, so who cares, right? Do endurance exercises like Pilates, and don't wait until the last minute to get ready. The more prepared you feel, the easier it's going to be.
Get gear that fits you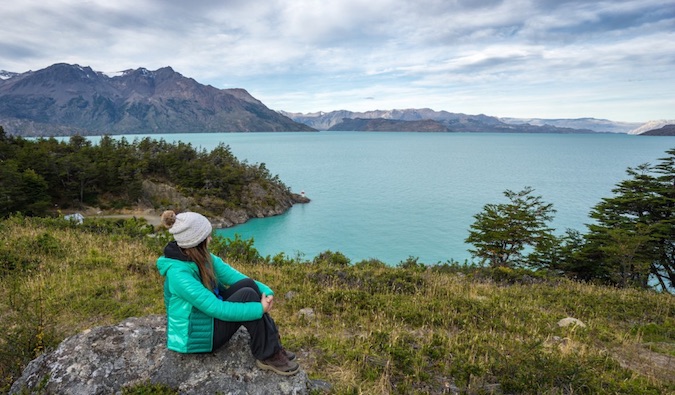 The biggest problem that people experience with long-term hikes is blisters. Make sure that your shoes are tight, your socks are thick, and that everything fits you right. On top of that, buy backpacks that you've tried on with weight, and make sure you understand how to evenly distribute the weight on your body before you walk out of the store.
If you are in the US, REI has stores across the country with experienced and helpful staff that will help you pick out the perfect equipment for your body. If you are ordering your gear online, I recommend ordering several, testing them out, and sending back the ones that don't work for you. Make sure the return policy allows this!
Minimize your weight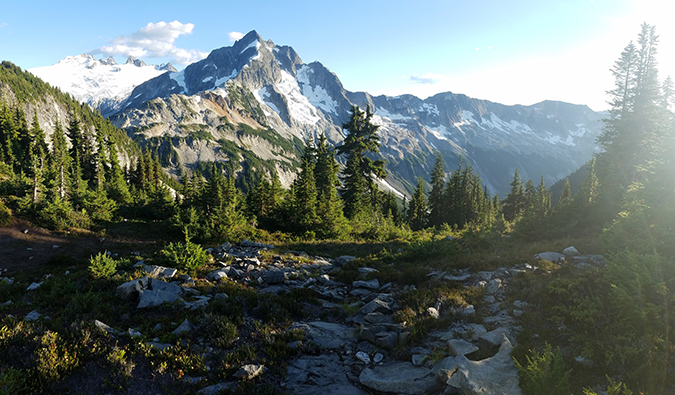 If you're hiking solo, that means you are carrying all of the gear. If you're backpacking, that means you alone are carrying the tent, cooking equipment, and all of the food and water. You need to shave off every gram where possible. I'm always amazed when I see people hiking with jars and hydrated foods like jam and tuna. They must be crazy!
Only bring two pairs of clothes (one to sleep in and one to hike in); bring food that you can rehydrate, assuming that you have access to water each evening; and buy lightweight gear that is designed for backpacking.
Leave no trace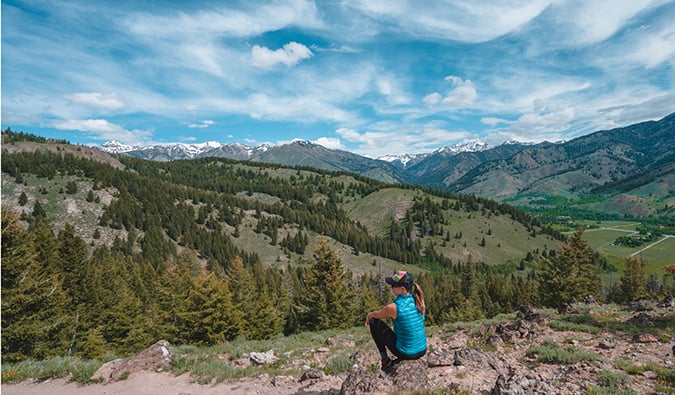 Finally, the most important thing about hiking in the wilderness, whether with other people or on your own, is to truly leave no trace. Most people know that means not to litter, but there are other important things to understand:
Never veer from the trail. Erosion can be irreversible, and footprints in the California desert from 200 years ago are still there. Stay on the trail, for your safety and for the wildnerness's sake.
Do not wash anything in rivers. I see people washing dishes in rivers all the time. The water flows on, yes, but it has to end up somewhere, and this is how we pollute our water sources.
Pack everything out. This includes food that you don't finish. If you leave it in the wilderness, animals will get used to eating it, then they might get aggressive with humans, and then we've caused a big problem.
Seriously consider where you use the bathroom. If the trail provides toilets, use them. Even if it's not a nice toilet, we can have a serious impact on the environment if enough people choose not to use the toilet on a trail. If there is no toilet, walk at least 100 feet away from any water sources, bury it, and pack out the toilet paper. If that seems gross to you, put some duct tape around a Ziploc bag so that you don't have to look at it, but seriously, do not leave it in the wilderness.
Finally, be open to hiking with others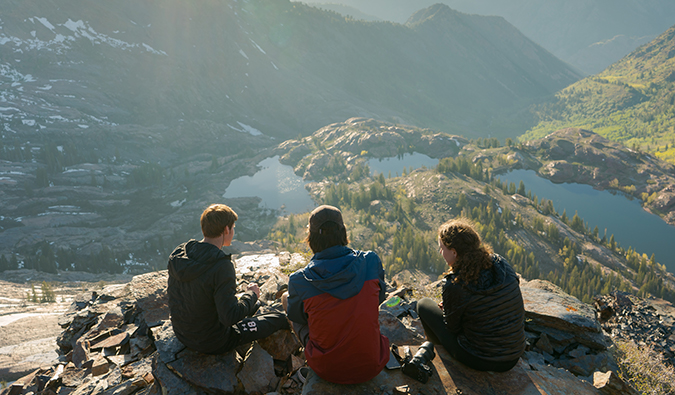 Even though I start most of my trails solo, I meet so many cool people along the way that I almost always come out of it with new friends. You don't have to be nice to and hang out with everyone, but you may find that there are people that you want to hike with. There's a great community of people out there, so be open to that possibility.
***
While I agree that solo hiking is not for everyone, there are many women around the world who have hiked thousands of miles on their own, and for those of us who love it, it's one of the best experiences in the world. Everyone has to decide for themselves what feels good, but for me, solo traveling is a beautiful high, and hiking solo can take me even higher.
Kristin Addis is a solo female travel expert who inspires women to travel the world in an authentic and adventurous way. A former investment banker who sold all of her belongings and left California in 2012, Kristin has solo traveled the world for over four years, covering every continent (except for Antarctica, but it's on her list). There's almost nothing she won't try and almost nowhere she won't explore. You can find more of her musings at Be My Travel Muse or on Instagram and Facebook.


Book Your Trip: Logistical Tips and Tricks
Book Your Flight
Find a cheap flight by using Skyscanner. It's my favorite search engine because it searches websites and airlines around the globe so you always know no stone is being left unturned.
Book Your Accommodation
You can book your hostel with Hostelworld. If you want to stay somewhere other than a hostel, use Booking.com as it consistently returns the cheapest rates for guesthouses and hotels.
Don't Forget Travel Insurance
Travel insurance will protect you against illness, injury, theft, and cancellations. It's comprehensive protection in case anything goes wrong. I never go on a trip without it as I've had to use it many times in the past. My favorite companies that offer the best service and value are:
Want to Travel for Free?
Travel credit cards allow you to earn points that can be redeemed for free flights and accommodation — all without any extra spending. Check out my guide to picking the right card and my current favorites to get started and see the latest best deals.
Ready to Book Your Trip?
Check out my resource page for the best companies to use when you travel. I list all the ones I use when I travel. They are the best in class and you can't go wrong using them on your trip.