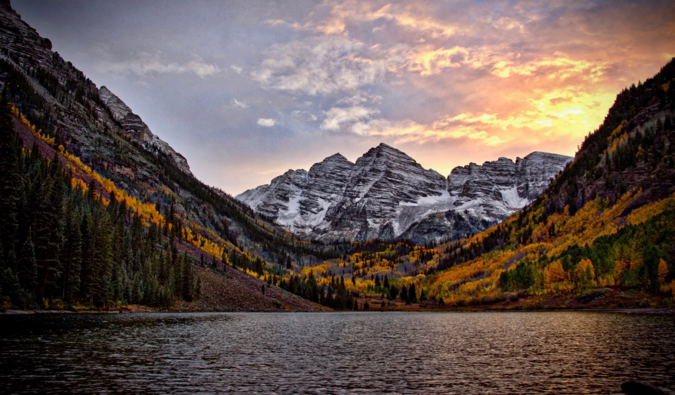 Last Updated: 11/22/2018 | Originally Posted: 7/2/2008
As a kid, my family went on the obligatory road trips around the United States, but we never went far from the East Coast. We'd drive down to Florida to see my grandparents, into Pennsylvania, or up around New England. The only time I'd been west of the Mississippi was on a layover in Los Angeles when I was twenty-three.
Driving across America, therefore, would be my first real trip around my nation. I didn't know what to expect. I was going to areas I only had preconceived notions about—the redneck South, the boring Midwest, the beautiful West, and the barren Southwest.
Yet driving around shattered many of these ideas. During my 2006 American road trip, I learned a lot over my two months around the United States. I wanted to drive across the country before I learned I went to travel the world. I figured that if I didn't know much about my own country, I could never really learn about the rest of the world. A good traveler knows as much about his backyard as he does some exotic country halfway around the world!
I think we will all come away with our own realizations after a trip across our own country. Here are some of mine.
7 Things I Learned Driving Across the United States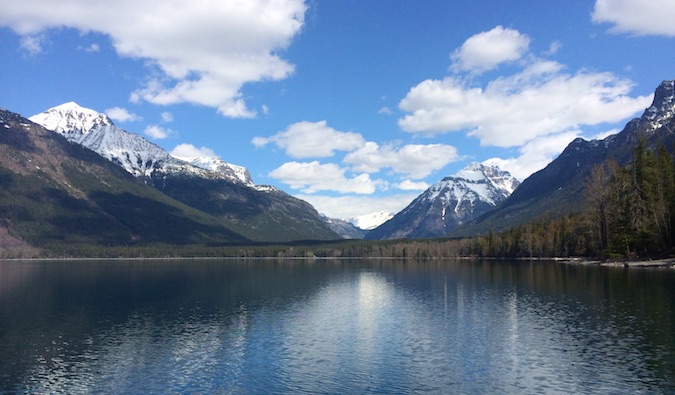 1. America is Huge
You can never realize how big the country is until you travel across it. You see its size on the map, but you can't imagine it until you hop in your car, drive 700 miles, and are still in the same state. America is really big and to do a road trip justice, you need weeks if not months!
Update: In fact, since that 2006 trip, I've taken another road trip across the country and I've still only managed to scratch the surface!
It has some beautiful cities, incredible and succulent (if not greasy) food, stunning parks and wildlife, and good people. I called it the backwater of our nation for a long time, and that was unfair. Sure, there are still aspects of it I don't like, but by the time I left, I knew I wanted to go back. It's a more complicated area than I had imagined and it gets an unfair rap, including, from me.
3. Colorado is my Favorite State
I loved everything about that state: the mountains, forests, and parks; the cool cities; the incredible beer; and the laidback people. Out of all the places I went, this is the only state I'd consider moving to in the future. Colorado blew me away!
4. The Southwest Isn't So Barren
If you've never been to Arizona or New Mexico, you're missing out on some of the most beautiful states in the Union. Here you have the Grand Canyon, the red rocks of Sedona, the art scene of Santa Fe, the coolness Carlsbad, the ruggedness of Tuscon, the forest of Lincoln national park, and so much more. While I wouldn't want to live there, my visit turned this area into my favorite section of the country. There's much more out there than retirement communities and golf.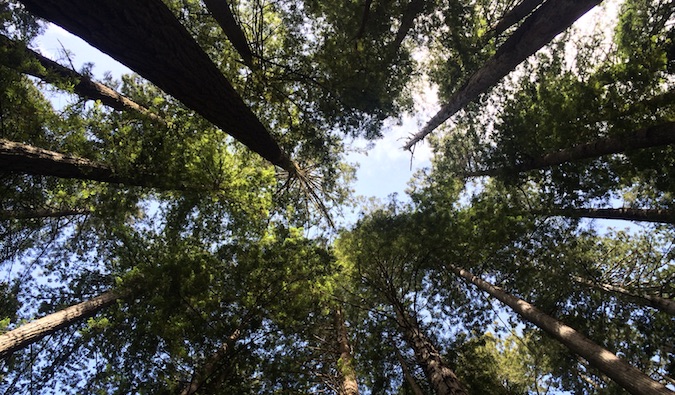 5. I Can Get By On My Own
I learned that I can get over my fears, hike 50 miles, go on roller coasters, and travel alone. I learned that I could learn. I survived two months on the road by myself. I met people, I navigated cities, and I made friends all over the country.
6. There are Tons of Random Facts to Learn About the Country
New Orleans, Savannah, and Charleston are the best cities in the US. Carl's Jr. has the best fast food. Waffle House hash browns are a gift from God. You can fake a Tasmanian accent and people will believe you because Americans never travel. Southern sweet tea isn't all it's cracked up to be, but southern cooking is. New Orleans has the best music scene in the country. And international visitors think the U.S. has some of the friendliest people in the world (I would have to agree).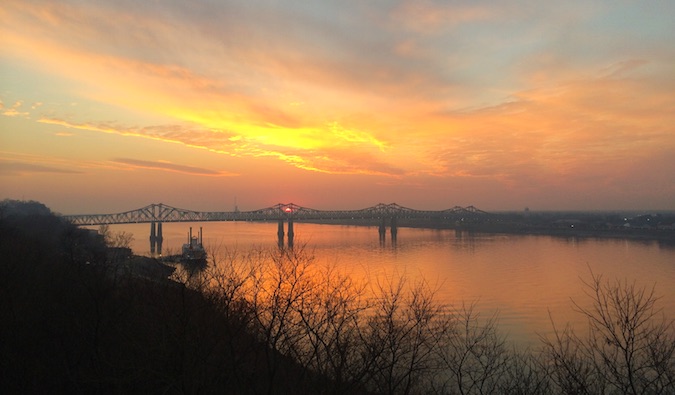 7. We are All Americans
I gained a new appreciation and empathy for my countrymen. I may not like them all or agree with their opinions, but, at the end of the day, I know we're the same. There's no great difference between us. America is a diverse nation, yet the one thing I noticed that despite our sometimes vast political and cultural differences, we live the same lives, share the same hopes, dreams, fears, and stresses. We share the same underlying values, thoughts, and beliefs. We all want the economy to do well, our children to have a good education and our politicians to lead.
At the same time, there are glaring cultural differences from region to region, state to state, and city to city—from the slowness of the South to the fast pace of the East Coast, the cowboys of the West, and the small towns of the Corn Belt.
This great dichotomy between sameness and diversity is really what makes America great, and what made a lasting impression on me.
Tips for a Road Trip in America
Get a National Park pass — For $80, you can by an annual National Parks pass. It will give you access to all 59 national parks in the country. Since most cost $15-20 to visit, if you're on a road trip and going to be visiting a few then this is an easy way to save money.
Rideshare – If you have a car, offer rides to people you meet in hostels or on Craigslist. You can split the cost of gas this way and save yourself some cash.
Get city tourism cards – If you're going to be stopping in any of the major cities (and you should), see if they have a tourist pass. These will give you discounts on transportation and attractions. If you're planning to see a few different museums or attractions during your visit, this might save you a few bucks. Ask at the local tourism office to see if a pass makes sense for you.
Stay at hostels – Hostels aren't cheap in the US, but they are a great place to meet other travelers who you can share rides with or who you can ask for travel tips. If you're looking for a co-pilot or for travel advice, head to a hostel. Some of my favorites in the country are: Sweet Peas (Asheville, NC), South Beach Hostel (Miami), India House (New Orleans), Jazz Hostels (NYC), International Traveler's House (San Diego), and The Green Tortoise.
Find free accommodation – Sign up for Couchsurfing before your trip. It's a great platform to meet locals, get travel advice, and find free accommodation.
***
All too often, we head out into the world to travel before even exploring our own backyard. Yet we're just as likely to learn and grow traveling in our own country as we are in some distant land. So the next time you're dreaming of an adventure, think about exploring where you're from — especially if you have the option of a road trip. Sure, it may not be as "exotic" but I guarantee you'll learn just as many lessons.


Book Your Trip: Logistical Tips and Tricks
Book Your Flight
Use Skyscanner or Momondo to find a cheap flight. They are my two favorite search engines because they search websites and airlines around the globe so you always know no stone is left unturned. Start with Skyscanner first though because they have the biggest reach!
Book Your Accommodation
You can book your hostel with Hostelworld as they have the biggest inventory and best deals. If you want to stay somewhere other than a hostel, use Booking.com as they consistently return the cheapest rates for guesthouses and cheap hotels. My favorite places to stay are:
Don't Forget Travel Insurance
Travel insurance will protect you against illness, injury, theft, and cancellations. It's comprehensive protection in case anything goes wrong. I never go on a trip without it as I've had to use it many times in the past. My favorite companies that offer the best service and value are:
Looking for the Best Companies to Save Money With?
Check out my resource page for the best companies to use when you travel. I list all the ones I use to save money when I'm on the road. They will save you money when you travel too.
Want More Information on The United States?
Be sure to visit our robust destination guide on the United States for even more planning tips!