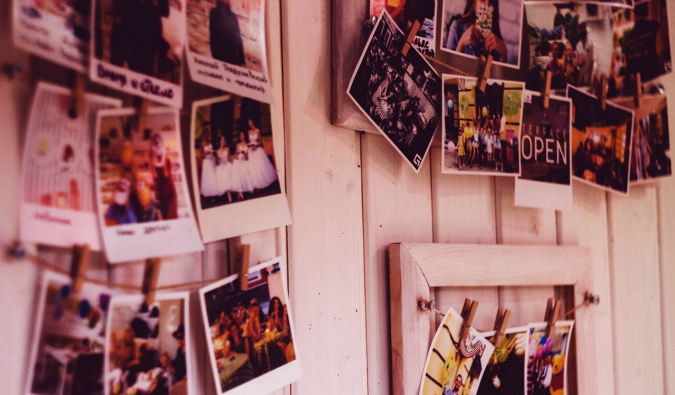 Updated: 04/10/2019 | April 10th, 2019
Though I always like visiting new destinations, when I really like a place, I want to go back, and I often revisit places.
In February, I went back to Manuel Antonio in Costa Rica. The last time I was there was in 2003, and I remember it for its amazing number of monkeys, lush jungles, and wide, white-sand beach.
While it was touristy back then, I wouldn't say it was "overdeveloped."
When I came back this year, I was shocked to find that the only thing that I could recognize of the Manuel Antonio I used to know was the beach.
The road running between Quepos (the closest main town) and Manuel Antonio once boasted a single restaurant, but now it's lined with hotels, resorts, and overpriced eateries serving Western or Americanized dishes. The beach, which was once so quiet, is now filled with hawkers, food sellers, and beach umbrellas.
One of the things that made Manuel Antonio so special is the park that sits on the town's edge. To get there in 2003, you had to wade across an estuary and enter through a tiny gate. If you stayed in the park too late, the rising tide meant you had to swim!
Now, there's a new entrance from the road and a park center. What makes it even worse is the huge hotel that has been erected right by the park entrance. Nature's serenity has been disturbed.
When I was there in 2003, I couldn't walk five feet without tripping over an animal. Monkeys were everywhere, and I saw deer, land crabs, birds, and animals with names I didn't know.
Now, I could barely hear the sounds of the monkeys in trees, and I didn't see one land crab in the park that wasn't dead. The only monkeys I saw were the ones on the beach waiting to be fed by tourists.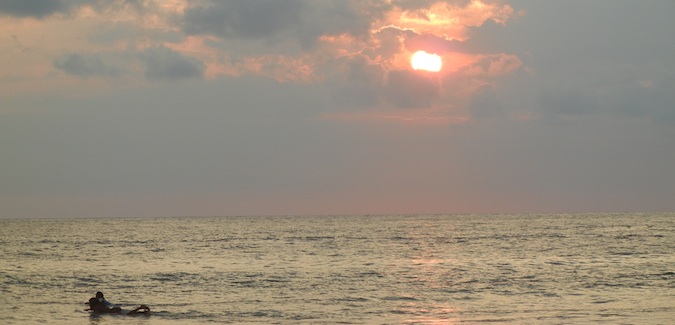 I was there with Jess and Dani from Globetrotter Girls. Dani had never been there before, but Jess had visited in 2000, and we both lamented the change.
"We might as well be in America," she said. "This could be Hawaii, California, or Florida."
Manuel Antonio had me wondering if development could be too much of a bad thing. A while ago, I wrote a post called How Travel is Bad for the World. In it I said:
"Traveling is not the most eco-friendly of activities. Flying, cruising, eating out, and driving around all have a negative impact on the environment. Most people, when they travel constantly, use towels in hotel rooms, leave the air conditioner going, or forget to turn off the lights. Jet-setting around the world in airplanes or driving around in an RV all contribute to global warming. Between waste, development, and pollution, we're doing exactly what The Beach said we would do — we're destroying the very paradise we seek."
One of my favorite travel books is The Beach. I relate to the theme of the book all too well. It's about how travelers, especially backpackers, look for paradise that doesn't exist outside their heads and how even when they find something great, they end up ruining it.
On the road, I often encounter travelers who talk about how good a place was 10 years ago, but how "the tourists" have ruined it now. It's always said with snide superiority, and I hate it.
"If you don't like it, why are you back?" I say to them.
Now, having come back to a place I haven't been to in seven years, I wonder if I'm being like those travelers. Have I become jaded, or am I simply romanticizing the past?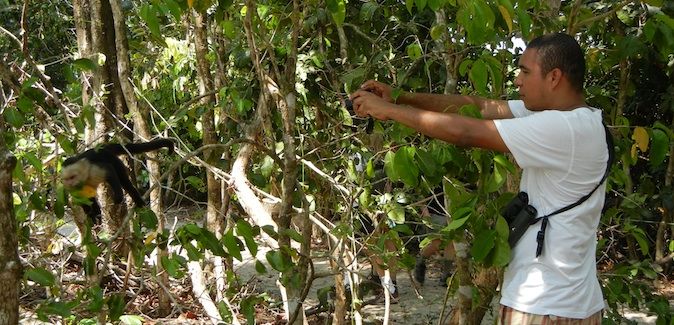 Certainly, development has brought many great things to Manuel Antonio. The local economy is booming now that there's a lot more work for locals. There's more money for better roads and infrastructure. The water is now clean to drink. There are more accommodation options for visitors. The pollution and environmental destruction you see in so many beach towns isn't here yet. I can still swim in the water, the park hasn't been cut down, and the roads aren't filled with trash.
But what about the heart of a place?
Has development destroyed the soul of Manuel Antonio? I noticed that prices are a lot higher, and there are a lot of big hotels that are in no way environmentally friendly. The road from the nearby main town of Quepos is now filled with hotels, and the jungle that was there is gone.
Most apparent to me was the lack of animals in the park, which have almost certainly been scared away by the sudden influx of people hunting them down for that trophy travel photograph.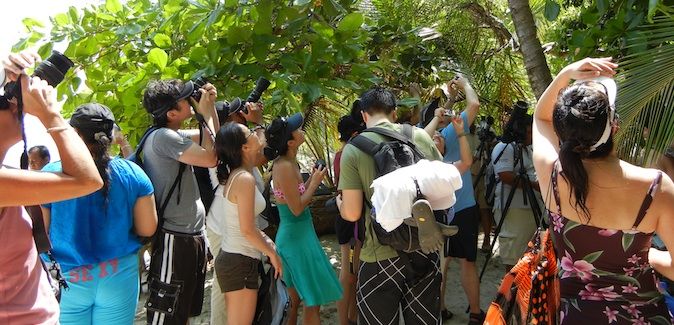 I can't help thinking that what made me love this place has disappeared.
"There are too many people here," I told Jess. "It's too touristy now."
And after I said it, I thought back to those travelers I've met and thought, "Ohh, no. Have I become that person? Have I become what I hate?" But now, I see the big point those travelers often so ineloquently try to make.
It's not that the place is bad now. What those travelers are really upset about is that the image in their mind is ruined. What they remember…what they came back for…isn't there anymore.
The romantic picture they painted is gone. And with it their innocence.
Yes, there's more of everything in Manuel Antonio. It's far more developed, but that doesn't make it bad. It doesn't mean that it's "ruined." I still recommend Manuel Antonio to travelers, and I'll probably go back there again.
What really upset me is not the development in Manuel Antonio but my own loss of innocence. It was the realization that the romantic image in my head isn't reality now. Places change. They don't stay the same.
As much as we want that place to always be how we left it, that can never happen. We can never simply insert ourselves back into the past and into our memory. Life is linear. It changes.
In the end, Manuel Antonio was never ruined. My false image of reality was, but in the long run, it's simply better to enjoy places as they are and not lament how they used to be.
Book Your Trip: Logistical Tips and Tricks
Book Your Flight
Find a cheap flight by using Skyscanner. It's my favorite search engine because it searches websites and airlines around the globe so you always know no stone is being left unturned.
Book Your Accommodation
You can book your hostel with Hostelworld. If you want to stay somewhere other than a hostel, use Booking.com as it consistently returns the cheapest rates for guesthouses and hotels.
Don't Forget Travel Insurance
Travel insurance will protect you against illness, injury, theft, and cancellations. It's comprehensive protection in case anything goes wrong. I never go on a trip without it as I've had to use it many times in the past. My favorite companies that offer the best service and value are:
Want to Travel for Free?
Travel credit cards allow you to earn points that can be redeemed for free flights and accommodation — all without any extra spending. Check out my guide to picking the right card and my current favorites to get started and see the latest best deals.
Ready to Book Your Trip?
Check out my resource page for the best companies to use when you travel. I list all the ones I use when I travel. They are the best in class and you can't go wrong using them on your trip.