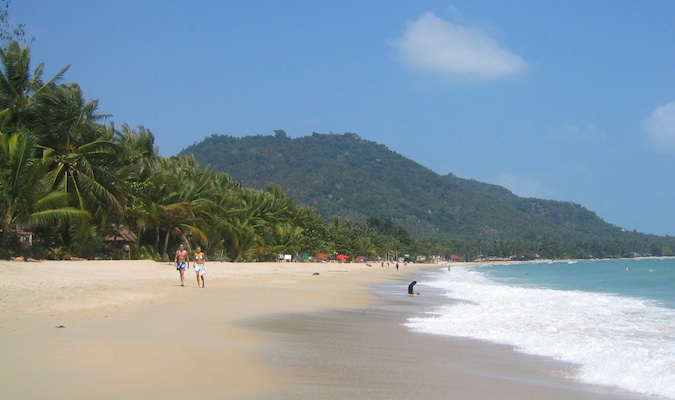 Updated: 1/13/2020 | January 13th, 2020
Ten years ago, I embarked on a trip that would change my life. It was 2004, and I was trying to convince a friend to visit the Galápagos Islands the following January. He wasn't sold on the idea and suggested Thailand instead. Since I didn't care where we went so long as we went somewhere warm, I agreed.
So in January 2005, we set off on our two-week adventure to a region of the world neither of us had even visited.
If you had told before me that trip that I was going to come home, quit my job, and travel the world, I would have thought you were crazy. I was finishing an MBA and looking for a job in the renewable energy industry. Travel was awesome, but me? A world traveler? Never.
Yet, here I am 10 years later, as exactly that.
Anniversaries have a strange way of making you nostalgic and reflective.
There is a lot I remember from that original trip: getting scammed by a tuk-tuk driver, trying street food for the first time, and staying in my first cheap guesthouse.
I can recall in vivid detail how Khao San Road in Bangkok was lined with missing person posters and donation jars related to the Boxing Day tsunami (it had happened two weeks prior to our arrival). The sense of pain in the air was palpable. I remember my friend getting sick. The cheesy tourist nature hike we did outside Chiang Mai and seeing modern technology in the "traditional" village.
I remember the conversation with five backpackers in Chiang Mai that led to me turning to my friend a few days later and saying "I'm going to quit my job to travel the world."
I remember walking into Ko Samui's English-language bookstore to buy Lonely Planet's Southeast Asia on a Shoestring right after, pouring over it like a scared tome and taking notes on a trip that was only a faint idea.
Memory has a way of glossing over certain things. As time drags on, the mind, wanting to seemingly paint a rosier picture, decides that some parts of what happened — regardless of their importance – get put out to pasture.
I can remember the order of what happened, the smells, the feelings, but the one thing I can't remember is the why.
Today, I'll tell you taking this trip had to do with a sense of restlessness and an overwhelming desire to travel. Those backpackers represented fun, freedom, and adventure.
And that was the opposite of what I was feeling in life with my terrible cubicle job.
At least, that's the story my mind has settled on.
But, truthfully, I don't know exactly. Most of the decisions I make in my life — good or bad — are done on impulse and without thinking. There might be more to the story. Feelings and desires that no longer fit the narrative and have been shown the door.
All that I know for sure is that something inside me snapped.
And, after that, there was no going back to my old life. I had travel.
Ten years later, the why is no longer important to me.
Whatever narrative time has settled on may only be 95% correct but that doesn't matter to me anymore.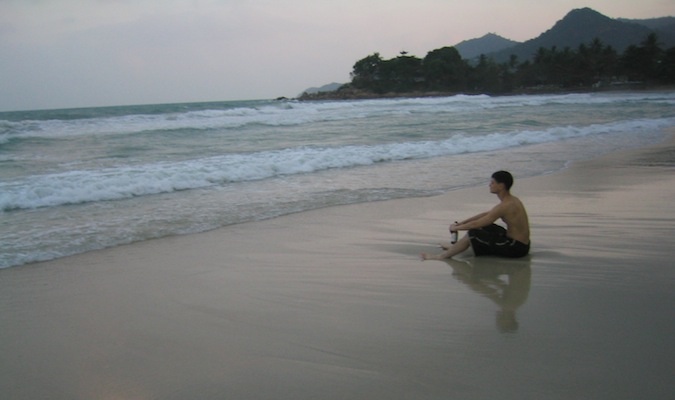 When I quit my job, I thought it was going to be temporary. But what I didn't know then — and what I learned later — was that the travel bug only gets worse, and the more traveling I did, the less likely it was I'd go back to my former life.
It's not easy to take the leap – to quit your job, and travel the world. There's a lot of unknowns about a trip and no matter how much of a desire we have, it's often hard to get past that fear. I had no idea how I was going to afford my trip, if I'd be able to do it, or what to expect.
While I may never fully remember my train of thought on that day, I never second-guess my choice. If there's any lesson I draw from that day ten years ago, it's that you never regret doing what makes you happy. Sometimes our gut instinct is right.
There have been mistakes along the way. There always will be. Nothing works out perfectly.
Whenever I think today "Should I do this new thing?", I remember my decision to travel and realize that nothing is ever lost by trying. If you fail, you not only end up back where you started — but with the knowledge you tried.
Travel more. Start a garden. Quit your job to become an actor. Take those Spanish lessons you've wanted.
Or don't.
Go with your gut. Take a leap and do what makes you happy.
Don't worry about what people say. Do what you want.
We each have a finite time on Earth. There's no sense in wasting it.


Book Your Trip: Logistical Tips and Tricks
Book Your Flight
Find a cheap flight by using Skyscanner. It's my favorite search engine because it searches websites and airlines around the globe so you always know no stone is being left unturned.
Book Your Accommodation
You can book your hostel with Hostelworld. If you want to stay somewhere other than a hostel, use Booking.com as it consistently returns the cheapest rates for guesthouses and hotels.
Don't Forget Travel Insurance
Travel insurance will protect you against illness, injury, theft, and cancellations. It's comprehensive protection in case anything goes wrong. I never go on a trip without it as I've had to use it many times in the past. My favorite companies that offer the best service and value are:
Want to Travel for Free?
Travel credit cards allow you to earn points that can be redeemed for free flights and accommodation — all without any extra spending. Check out my guide to picking the right card and my current favorites to get started and see the latest best deals.
Ready to Book Your Trip?
Check out my resource page for the best companies to use when you travel. I list all the ones I use when I travel. They are the best in class and you can't go wrong using them on your trip.