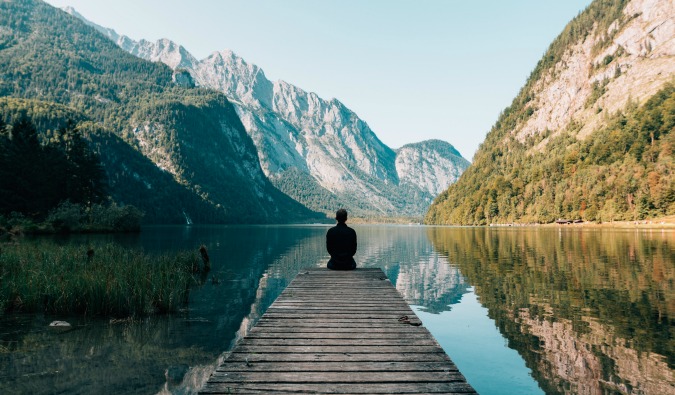 Last Updated: 7/14/22 | July 14th, 2022
When I went to college (or "university" as non-Americans say), a few of my friends studied abroad. They came back glowing from life-changing experiences, telling stories of new friends, spontaneous trips to exotic locations, foreign flings, "weird" food, and life lessons learned. Their tales made it sound like they lived through a coming-of-age movie.
How exciting it must be! To be in a foreign country, learning a new language, reinventing yourself, meeting foreign girls, and being able to legally drink. For a college student, it sounded like magic.
But, though I took the forms to fill out each semester, I never studied abroad.
Semester after semester passed and I let the opportunities slip by.
Why?
One simple reason: FEAR.
I was always too afraid. I wasn't afraid of what would happen or if I would succeed. No, I had a worse kind of fear: FOMO. The fear of missing out. I worried constantly that life back home would pass me by and I'd be forgotten.
What changes would happen with my friends?
What parties would I miss?
What if there was some big event at school and I wasn't there?
What inside jokes would I not be a part of?
What if the President came? What if this! What if that!
As a shy, unconfident college kid, I never wanted to leave because I was (incorrectly) afraid that if I left, I'd come back and life would have moved on without me and I'd be a stranger to those around me.
I didn't want to hear stories from my friends about things they did while I was away — I wanted to be a part of those experiences. In my mind, I knew I would have created my own stories abroad but I was too afraid about what stories I would miss if I left.
So I stayed at home.
And, though I did eventually go traveling (and spent a decade traveling the world), I regret not studying abroad.
Now, we all know we can't change the past. And maybe if I had studied abroad I never would have gone traveling later or made this website. Who knows? But you can't be mired in what-ifs. You can only make the best decisions you can at the time with the information you have.
But I regret the decision I made because I let fear win.
I let fear rule my life. I went with the devil I knew because it was easier. I allowed myself to stay in my comfort zone and never really test myself. I put off a great experience because I was afraid of what the future might have happened.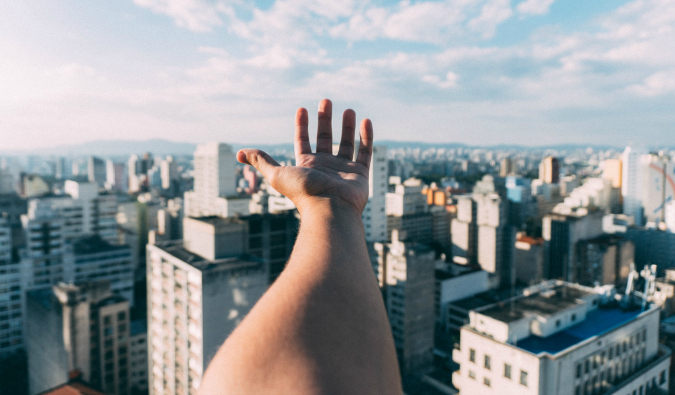 It was a hard lesson to learn but missing out on studying abroad showed me that you can't let your fear hold you back. In previous posts, I've written about how now is a good time to travel because of the economy and about how the only secret to long term traveling is desire.
But even those with the greatest desire to travel can still be held back by fear.
The Dutch have a saying: "He who is outside his door already has the hardest part of his journey behind him."
If you talk to any traveler, they will all tell you the same thing: nothing changes back home. People might get a new job or a new girlfriend. Maybe someone might get married. A restaurant might close. A bar might no longer be cool.
But the day to day life will be the same and when you know that, you'll thank yourself for not giving into fear.
Life never gives you the same chance twice. Doors don't reopen. Once they shut, they usually shut for good.
Fortuantely, it's easier to travel than you think. Once you take that first step out the door, anything is possible. Whether it's a two week trip to Bali, a year-long trip around the world, or finally taking the family to Disney, get going now because you are missing a big world out there.
I regret never studying abroad.
I can't take back my decision but I can make sure I am never afraid to step out the door again. And I can help others avoid my mistake.
Because, in the end, you'll regret not going more than you'll ever regret going.
Book Your Trip: Logistical Tips and Tricks
Book Your Flight
Find a cheap flight by using Skyscanner. It's my favorite search engine because it searches websites and airlines around the globe so you always know no stone is being left unturned.
Book Your Accommodation
You can book your hostel with Hostelworld. If you want to stay somewhere other than a hostel, use Booking.com as it consistently returns the cheapest rates for guesthouses and hotels.
Don't Forget Travel Insurance
Travel insurance will protect you against illness, injury, theft, and cancellations. It's comprehensive protection in case anything goes wrong. I never go on a trip without it as I've had to use it many times in the past. My favorite companies that offer the best service and value are:
Want to Travel for Free?
Travel credit cards allow you to earn points that can be redeemed for free flights and accommodation — all without any extra spending. Check out my guide to picking the right card and my current favorites to get started and see the latest best deals.
Ready to Book Your Trip?
Check out my resource page for the best companies to use when you travel. I list all the ones I use when I travel. They are the best in class and you can't go wrong using them on your trip.