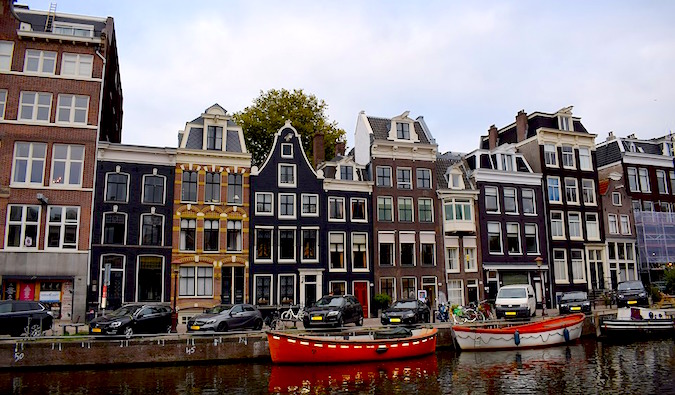 Last Updated: 8/6/2023 | August 6th, 2023
When people think of Amsterdam, they usually think of three things: coffee shops where you can smoke pot, the Red Light District, and canals.
And for most travelers, that's all they'll ever see.
Young travelers tend to frequent the coffee shops or wander the Red Light District, while older travelers take bike tours, canal trips, and frequent the museums. Then, after three or four days, they move on to their next destination.
I fell in love with Amsterdam in 2006 and have been back to the city more times than I can count. Heck, I used to lead tours there, I knew it so well.
There's a lot to do in Amsterdam, from museums to parks to food tours to canal tours and everything in between. You can easily fill an Amsterdam itinerary without even picking up a guidebook.
But Amsterdam is a city full of artists, beatniks, creatives, and rebels. It's a city that likes to be a little different and daring. As such, you can find a lot of niche and quirky activities to do in Amsterdam that give a lot more insight into the eclectic, arty, and diverse nature of the city.
I remember a traveler said he hated the city because it was all coffee shops and red lights. That's not true at all. If you're willing to get off the beaten path, the city has a lot to offer.
As you plan your trip to Amsterdam, here are some off-beat attractions and tours that give a more detailed and in-depth look at the non-touristy parts of the city's culture:

1. The Tulip Museum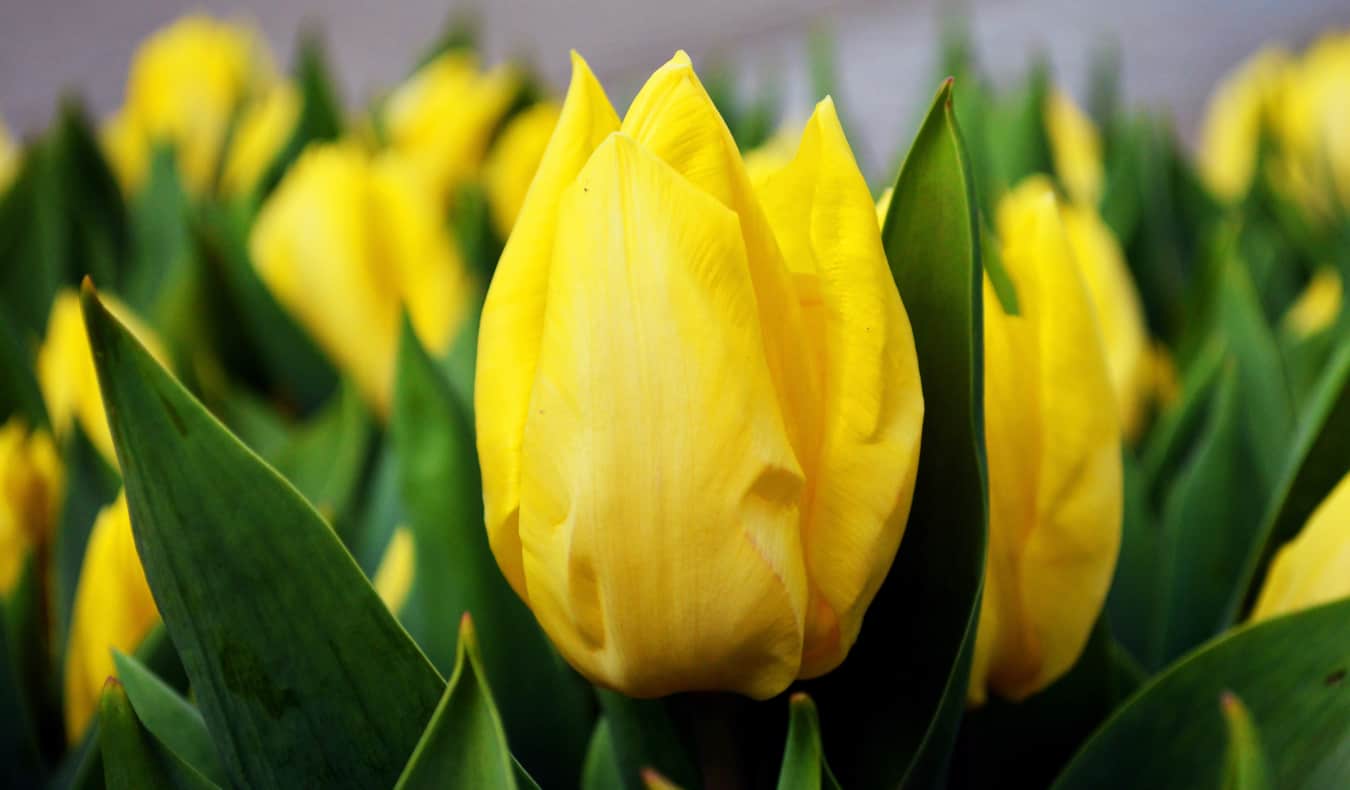 Located in a room inside a tulip shop, this little place tells the history of tulips in Holland. The infamous tulip craze, which took place in the Dutch Golden Age, is widely considered to be the first economic bubble in history.
The story goes that tulips were brought to the Netherlands in the 17th-century from the Ottoman Empire, and immediately became hugely popular all around the country (but especially with the upper class). The prices of tulips skyrocketed so much that at one point, the bulbs were worth more than the same weight in gold.
While tulip mania didn't last long, to this day, the tulip holds a special place in Dutch culture. The country produces over 60% of the world's tulips and visiting the massive tulip fields throughout the countryside is a popular springtime activity. Even if you aren't visiting during tulip season, you can learn more about the flower's history in this cozy museum. And best of all: you'll never find a crowd here!
Prinsengracht 116, +31 20-421-0095, amsterdamtulipmuseum.com. Open daily from 10am-6pm. Admission is 5 EUR for adults, 3 EUR for students, and 10 EUR for families.

2. The Houseboat Museum
Amsterdam is home to over 2,500 iconic houseboats, floating homes that originated as converted seafaring vessels. With increased housing demand in the 1960s and 1970s, more and more people took to the canals, building the modern, electrified houseboats that grace the canals today.
While it's not much of a museum, this decorated houseboat does give an interesting glimpse into what living on the canals is like. Built in 1914, the boat was originally used for hauling sand, coal, and gravel. In the 1960s, it was converted into a houseboat and was lived in for around 20 years. The owner eventually turned it into a museum to answer the common questions that people always asked about living in a houseboat.
While it was fun to get a sense of life in a houseboat, I walked away with a strong impression of life on the canals: cramped.
Prinsengracht 296K, +31 20-427-0750, houseboatmuseum.nl. Open Tuesday-Sunday from 10am-5pm. Admission is 4.50 EUR for adults and 3.50 EUR for kids 15 and under.

3. The Jordaan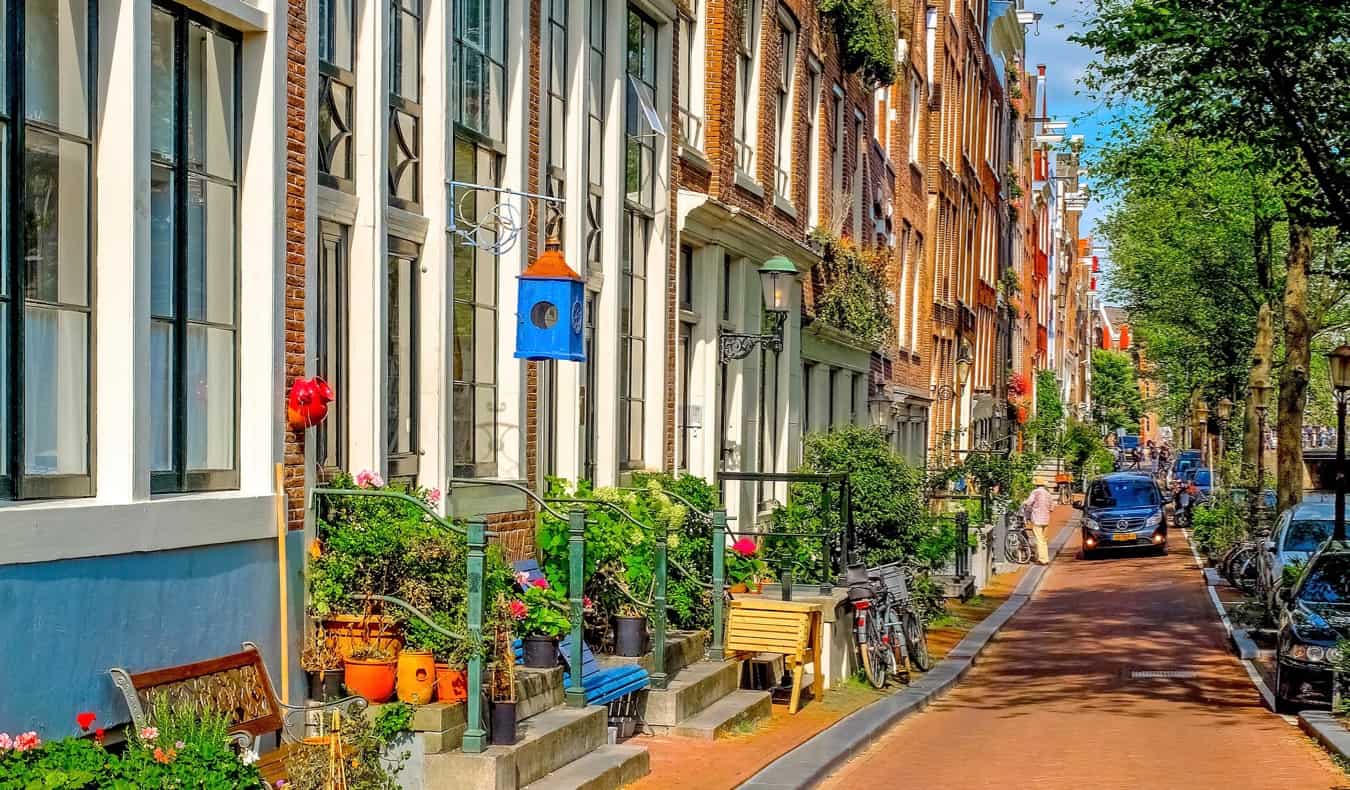 I'm always amazed at how few tourists visit Jordaan since it's right next to the city center. This former working-class district is now an artsy neighborhood with a maze of cafes, little shops, restaurants, and art galleries. During the summertime, it's a popular spot for people to go to eat so if you're a foodie like me, try taking a food tour while you're here. Eating Europe runs one that lasts about 4 hours and covers the highlights. It's a really good tour.
The area is also home to several of the city's important markets. Every Saturday, the historic Lindengracht Market takes over the street of the same name, with over 200 vendors selling everything from fresh flowers, fish, and cheese, to traditional snacks like Dutch stroopwafels. The Noordermarkt also pops up every Saturday along the nearby canal. This one is more like a flea market, with antiques and vintage clothing for sale.
Even when the markets aren't open, I love just wandering around as the narrow streets have all sorts of neat shops and pubs. It's a great place to window shop or pick up some souvenirs to take home.

4. Explore Oost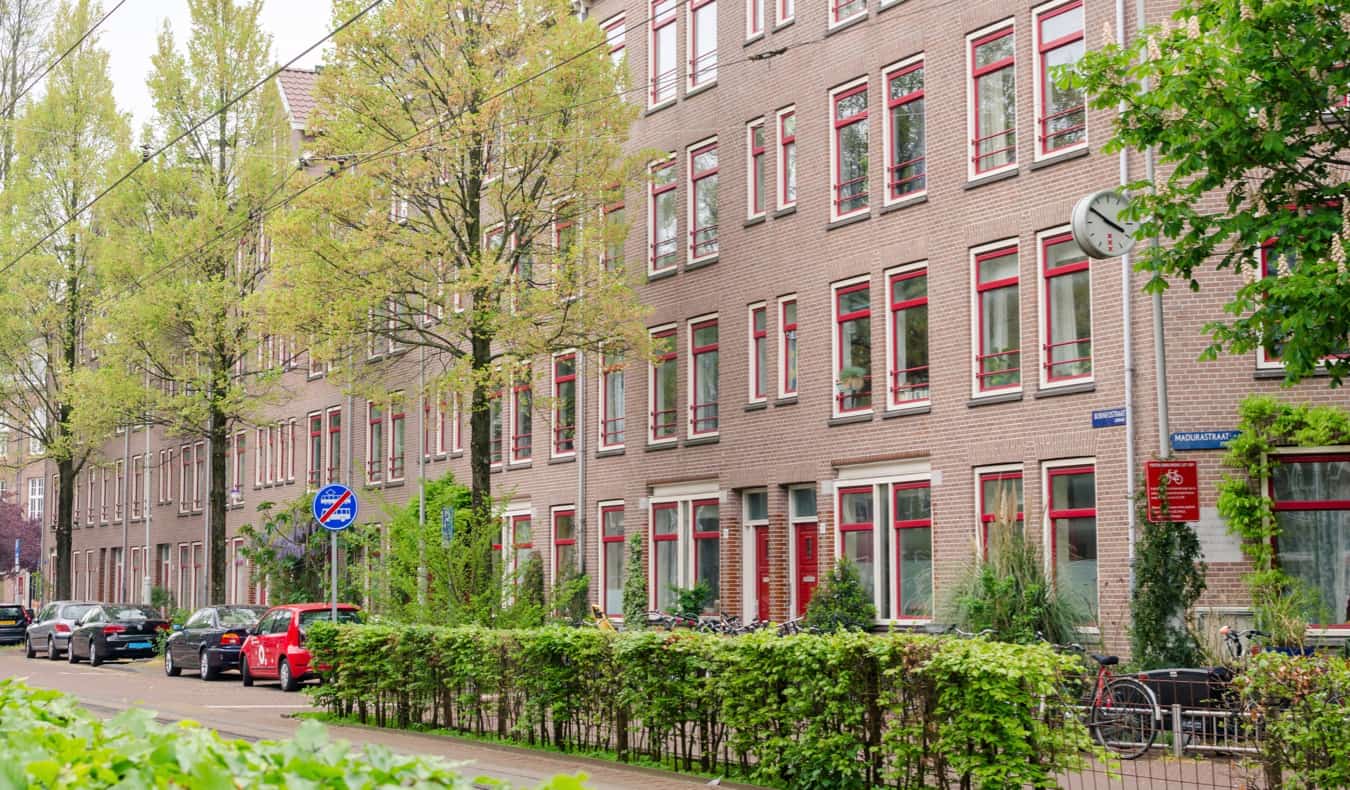 The area east of the city ("Oost" means east) is a diverse neighborhood with an amazing park, zoo, and lots of delicious Middle Eastern eateries. Wandering around here, you'd be hard-pressed to find more than a handful of tourists, most of whom are probably lost.
Be sure to visit Dappermark, a street market that has been around for over 100 years. You can find pretty much everything here, making it a good place to browse or people-watch. Also, don't miss Oosterpark, the neighborhood's main park, a great spot for walking, cycling, or having a picnic. There is always something going on here too as the park hosts numerous cultural festivals throughout the year.

5. Visit Rembrandt Park
Not to be confused with Rembrandtplein in the city center, this park west of the city is another good place to wander. Named after the famous 17th-century painter Rembrandt van Rijn, it's the second-largest park in the city. Come for its many walking and cycling paths, as well as the sculptures sprinkled throughout the park.
Dating back to the 1940s, the area around the park is pretty working class and a bit more modern — a good contrast to the historic center. You'll know you're there when signs suddenly stop being printed in English!

6. Visit FOAM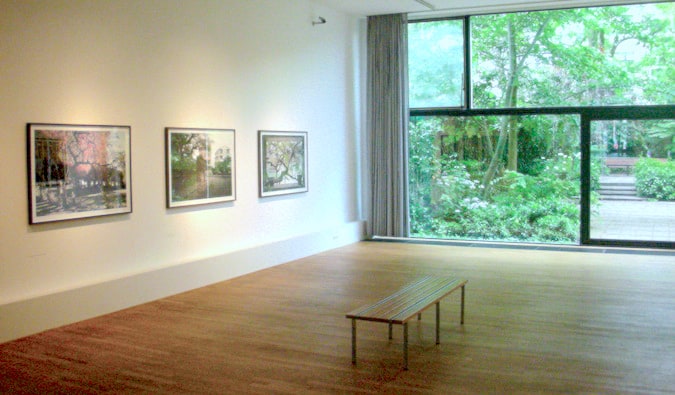 FOAM (Fotografiemuseum Amsterdam) is a photography museum that opened in 2001. Every year, the museum organizes four major exhibitions by world-famous photographers, and 16 smaller temporary exhibits for up-and-coming artists. FOAM focuses mainly on documentary photography, street photography, and portrait photography. The museum sees very few crowds despite being in the main part of the city, and it's a must for any photography or art lover. I really enjoyed all the black-and-white photographs and the outdoor garden.
Keizersgracht 609, +31 20-551-6500, foam.org. Open daily from 10am-5pm. Admission is 12.50 EUR for adults and 9.50 EUR for students.

7. See KattenKabinet (The Cat Cabinet)
Located in a 17th-century townhouse, this quirky museum was the passion project of Bob Meijer, who started the museum in 1990. After losing his pet cat, he started collecting all sorts of cat art and paraphernalia, which expanded over the years to fill his entire house.
Not only does the museum exhibit all sorts of weird and wonderful cat art, tracing the importance and roles of cats throughout history, but there are actual cats that live there too. While it is a weird museum, it's presented in a very typical, stuffy museum way — which makes it even more fun and tongue-in-cheek.
497 Herengracht, +31 020-626-9040, www.kattenkabinet.nl. Open Tuesday-Sunday from 12pm-5pm. Admission is 7 EUR for adults, 4 EUR for students, and free for kids under 12.

8. Visit Electric Ladyland
Open since 1999, this is the world's first (and probably only) museum dedicated to fluorescent light. On the guided tour, visitors learn about all kinds of naturally fluorescent minerals and crystals, as well as see the varied collections of manmade fluorescent objects, from lamps to advertising signs.
There are displays that react and light up when the black light is turned on, as well as a more experiential space where you can just wander and interact with the colors and objects that you see. Visitors can even become a piece of art through the "Participatory Art" section. It's definitely not your typical art gallery/museum!
Tweede Leliedwarsstraat 5, +31 020-420-3776, electric-lady-land.com. All visits must be booked in advance. Possible visiting hours are Wednesday-Saturday from 2pm-6pm. Admission is 5 EUR for adults and free for anyone under 12.

9. See The Hash Marihuana & Hemp Museum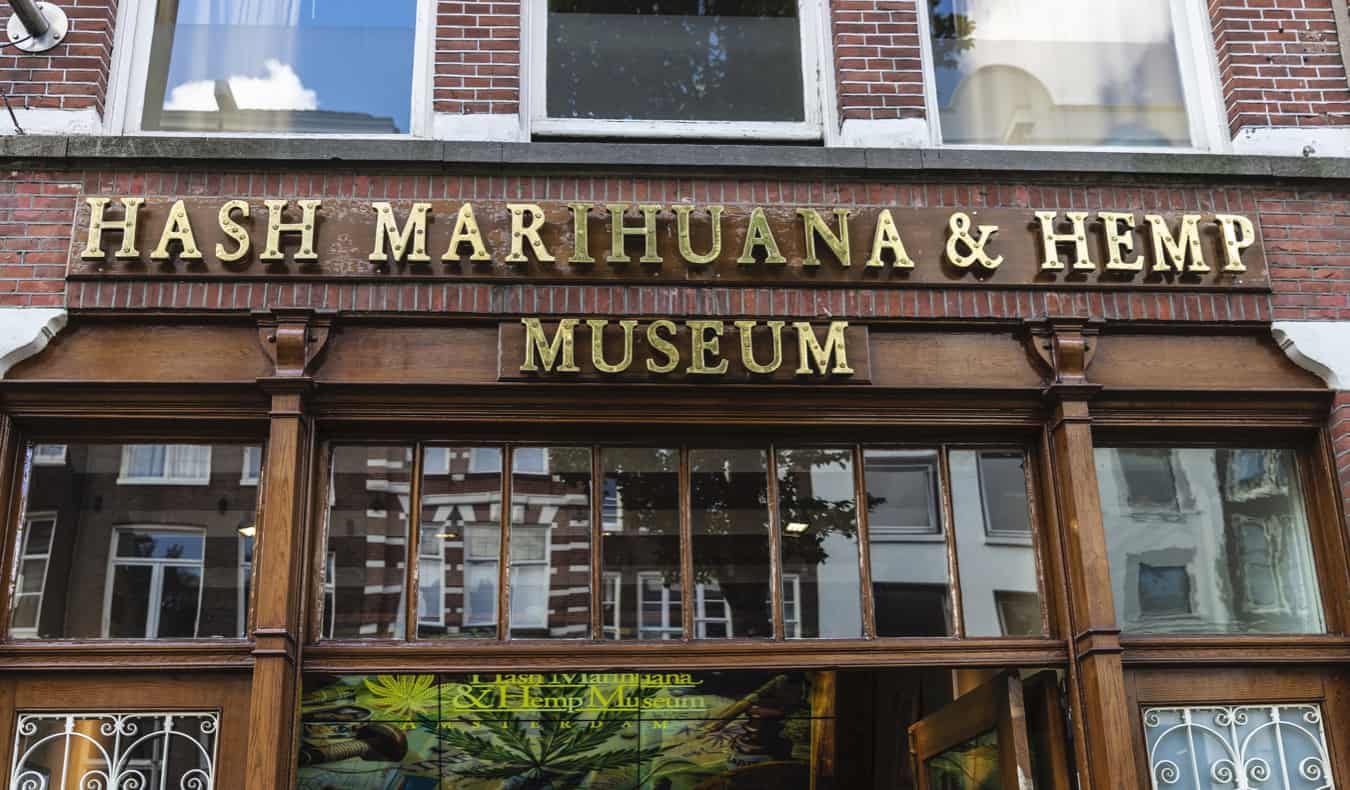 Opened in 1987, this museum highlights the various uses of hemp through its vast collection of over 9,000 items, many from the museum founder's global travels. From rope and clothing to the plant's more illicit uses, the museum does a great job showing the importance of hemp, hash, and marihuana throughout history. There's even an indoor garden with cannabis plants you can check out.
Contrary to what you might expect, this isn't a stoner museum but rather an informative look at the past, present, and future of one of the world's most important plants.
Oudezijdsachterburgwal 148, +31 020-624-8926, hashmuseum.com. Open daily from 10am-10pm. Admission is 9 EUR for adults if you book online and it comes with a free audio tour.

10. Explore Micropia
Another first of its kind, this "zoo" is home to all sorts of microbes and bacteria. The museum's goal is to bridge the gap between the scientific community and that of the general public, encouraging positive interest in the important yet oft-neglected micro-world. You can wander the displays, look through microscopes, and learn about all the invisible microbes that we interact with day-to-day. You can even scan yourself to see what bacteria and microbes are on you!
As you go through the museum, you can collect your favorite microbes and later release them onto the Microbe Wall at the end. The museum is always adding new exhibits, such as one on bioplastics, which highlights how microbes may be the new future of plastic.
Plantage Kerklaan 38-40, +31 20-523-3671, micropia.nl/en. Open Monday-Sunday from 10am-5pm. Admission is 17.50 EUR for adults, 10 EUR for students, and free for kids under 12.

11. See The Torture Museum
This museum is dedicated to showcasing the punishments prisoners faced throughout the city's history. There are all sorts of brutal tools on display, including a hanging cage (where the guilty party would be suspended in the air for all to see), an Inquisition chair, a guillotine, thumb screws, an iron maiden, and a skull crusher, to name a few. Unsurprisingly, the museum often appears on lists of "weirdest museums" worldwide.
While it's not exactly a great place to bring the kids, it's definitely worth a visit if you're curious how justice was meted out in the past. Beyond the gruesome devices and in-depth explanations of their use, the museum offers a detailed history of torture throughout the ages.
449 Singel, +31 020-320-6642, torturemuseum.nl. Open daily from 10am-11pm. Admission is 7.50 EUR for adults and 4 EUR for kids under 12 (though you might want to leave the kids at home for this one).

12. NDSM Wharf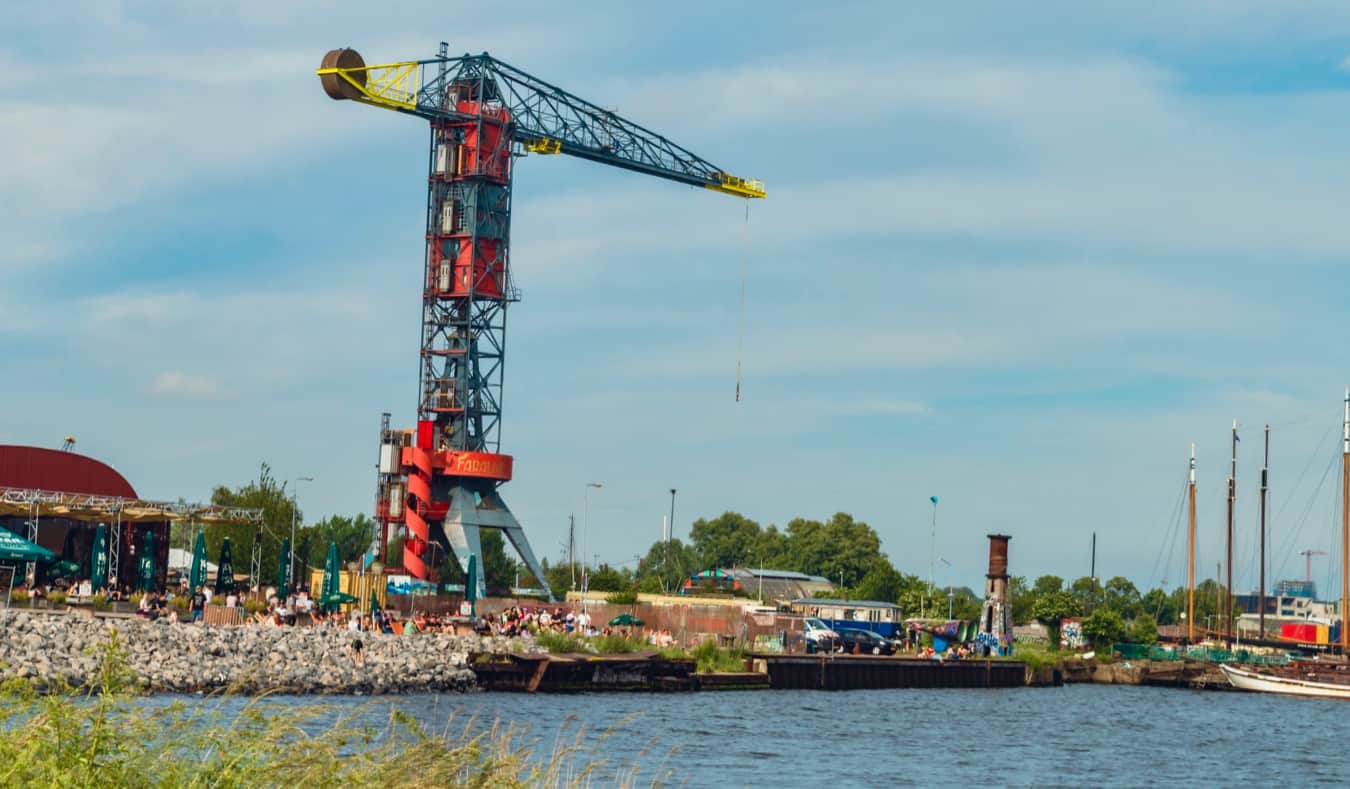 This industrial shipyard has been transformed into a vibrant cultural and artist space, filled with everything from urban beaches to a hotel in a crane. Beyond just soaking up the arty atmosphere, highlights include the restaurants and cafes in converted greenhouses and shipping containers, a museum dedicated to street art (the STRAAT Museum), an arcade bar with classic games, and evening film screenings on the beach.
NDSM hosts a variety of festivals and events, from a huge monthly flea market to electronic music dance parties. No matter when you visit, there's sure to be something interesting happening.
NDSM-Plein 28, www.ndsm.nl/en. 24 hours. Free admission.

13. Museum Vrolik
This museum isn't for everyone as it is home to one of the largest collections of human (and animal) deformities. The Vrolik father-son team, both Professors of Anatomy, originally amassed the collection in the late 19th century. Now, it's owned by their alma mater, the University of Amsterdam.
The collection has been subsequently expanded to comprise over 10,000 items, including creepy jars holding fetuses, human and animal skeletons, and even the remains of a pair of conjoined twins. It's definitely interesting and informative, but it's also super weird.
Meibergdreef 15, +31 020-566-4927, amc.nl/web/museum-vrolik.htm. Open Monday-Friday from 11am-5pm. Admission is 7.50 EUR for adults and 3 EUR for kids under 12.

14. De Poezenboot (The Cat Boat)
The Cat Boat is actually an animal sanctuary located on a boat in the canal. Founded in 1968, over the years it has collected — and found homes for — many of the city's stray cats. There are up to 50 cats on the boat, some of which live there permanently while the rest are available for adoption.
Visitors must book a time slot to visit the cats, who wander around the boat as they please. The Cat Boat relies on donations to stay afloat, so be sure to leave a small donation when you stop by to play with some of the feline residents.
Singel 38G, +31, 020-625-8794, depoezenboot.nl/en. Open daily (except Wednesdays and Sundays) between 1pm-3pm. Admission is free but donations are appreciated!

15. Free Alternative Tour of Amsterdam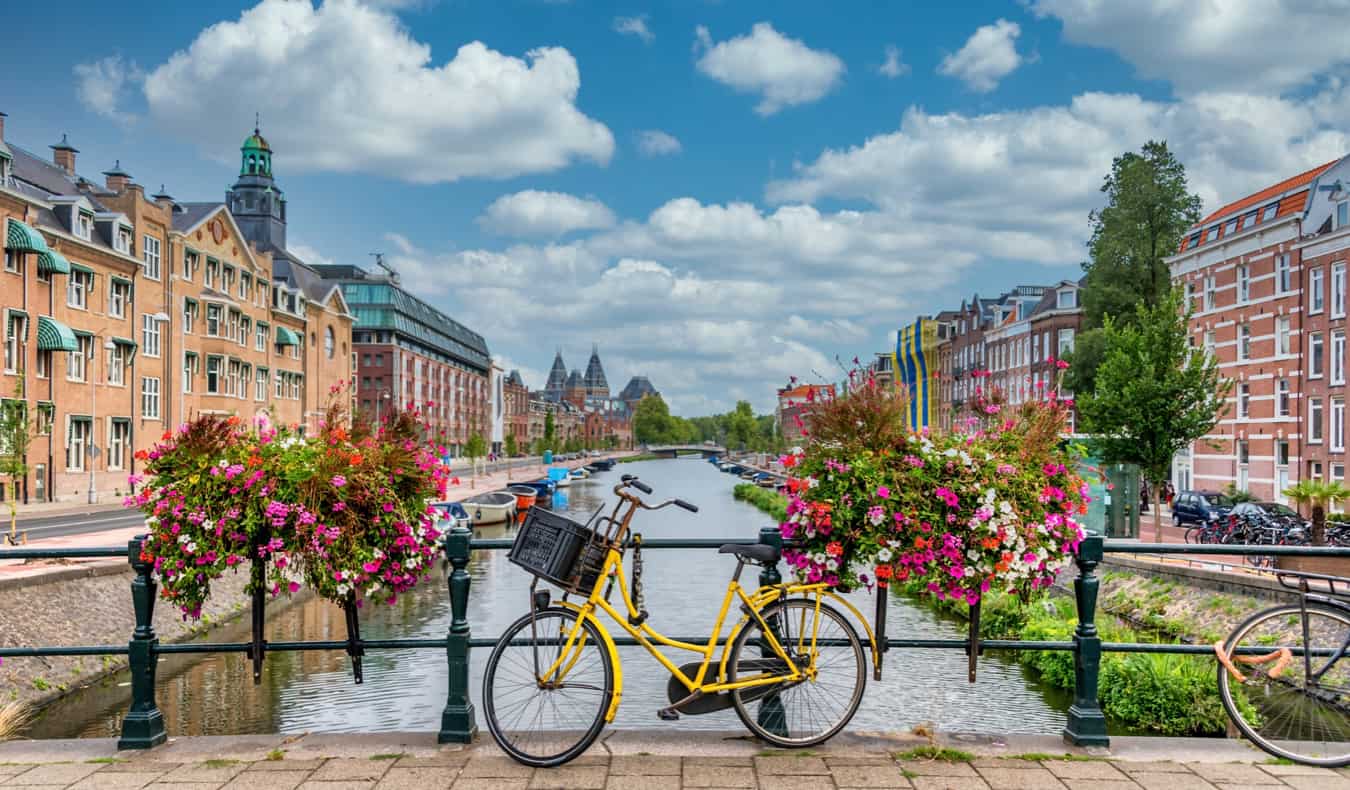 One of the first things I do when I arrive somewhere is take a walking tour. It's the best way to connect with an expert local guide who can answer all your questions and show you some of the city's highlights.
This alternative tour explores the local side of Amsterdam. You'll learn how cycling became such a quintessential part of Dutch life, dig into the history behind Amsterdam's famous coffee shops, wander the Jordaan district, and see some of the city's most unique street art.
Dam Square, freealternativetouramsterdam.com. Daily tours at 1:30pm. Tours are tip-based, so don't forget to tip your guide!

16. Refugee Boat Tour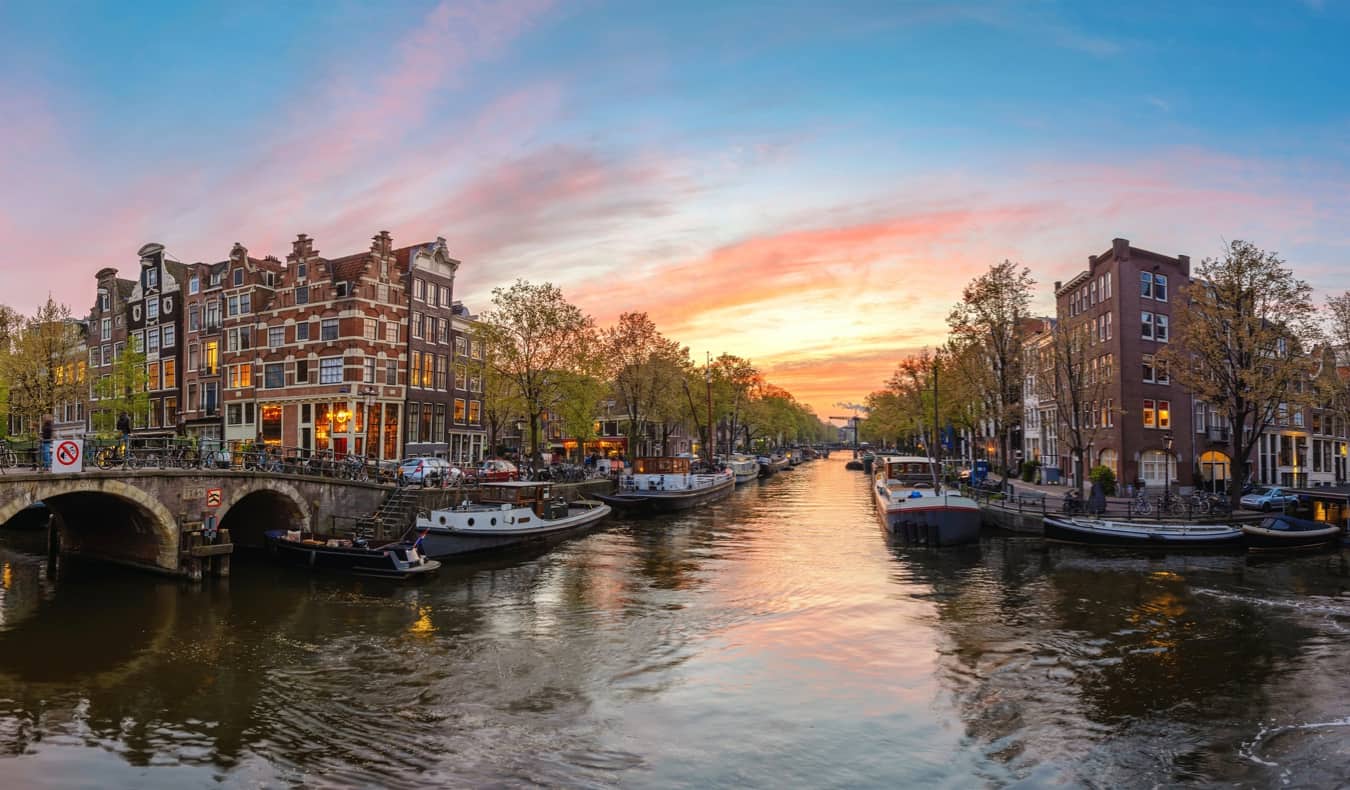 Taking a canal tour is a must when in Amsterdam, but join this tour in particular for something different. All guides are former refugees, and all boats used were originally ships that carried refugees across the Mediterranean.
The focus of the tour is on exploring the importance of migration in Amsterdam's development as a city, with the guides telling their personal migration stories as well. Get more cultural insights on Friday afternoons, when they host a free boat ride with music, storytelling, and other activities.
Mediamatic Dijksgracht 6, rederijlampedusa.nl/home21_eng. Tours are 35 EUR.
***
Amsterdam has so much to offer that pigeonholing it as a place of sex workers, pot-smoking, and canal tours do the city a disservice. There's so much more to do here so get out of the tourist city center, see the hidden gems and local neighborhoods, and find out that Amsterdam is everything you didn't think it would be!

Get Your In-Depth Budget Guide to Europe!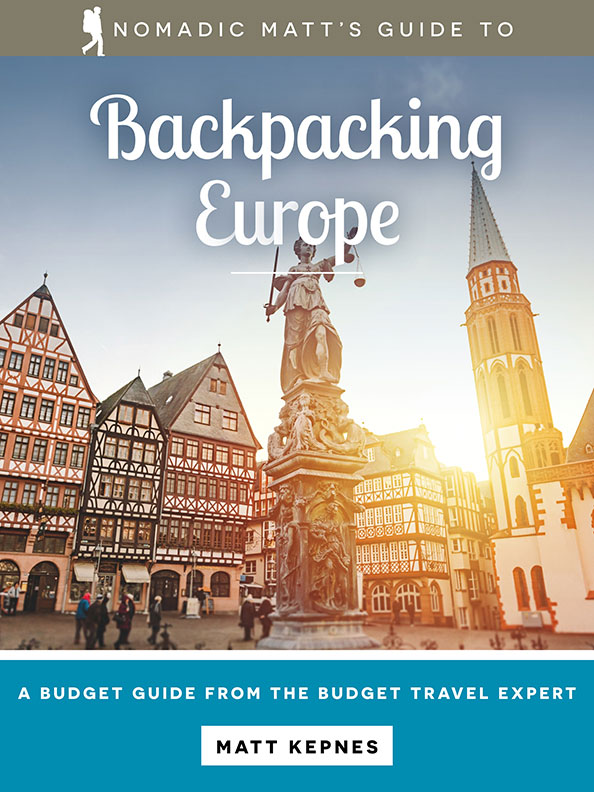 My detailed 200+ page guidebook is made for budget travelers like you! It cuts out the fluff found in other guides and gets straight to the practical information you need to travel while in Europe. It has suggested itineraries, budgets, ways to save money, on and off the beaten path things to see and do, non-touristy restaurants, markets, bars, safety tips, and much more! Click here to learn more and get your copy today.
Book Your Trip to Amsterdam: Logistical Tips and Tricks
Book Your Flight
Use Skyscanner to find a cheap flight. They are my favorite search engine because they search websites and airlines around the globe so you always know no stone is left unturned.
Book Your Accommodation
You can book your hostel with Hostelworld as they have the biggest inventory and best deals. If you want to stay somewhere other than a hostel, use Booking.com as they consistently return the cheapest rates for guesthouses and cheap hotels. Three of my favorite places to stay in the city are:
If you're looking for more place to stay, here is a complete list of my favorite hostels in Amsterdam. Additionally, here's a breakdown of the best neighborhoods in Amsterdam so you pick the part of town that is perfect for you.
Don't Forget Travel Insurance
Travel insurance will protect you against illness, injury, theft, and cancellations. It's comprehensive protection in case anything goes wrong. I never go on a trip without it as I've had to use it many times in the past. My favorite companies that offer the best service and value are:
Looking for the Best Companies to Save Money With?
Check out my resource page for the best companies to use when you travel. I list all the ones I use to save money when I'm on the road. They will save you money when you travel too.
Want More Information on the Amsterdam?
Be sure to visit our robust destination guide on Amsterdam for even more planning tips!