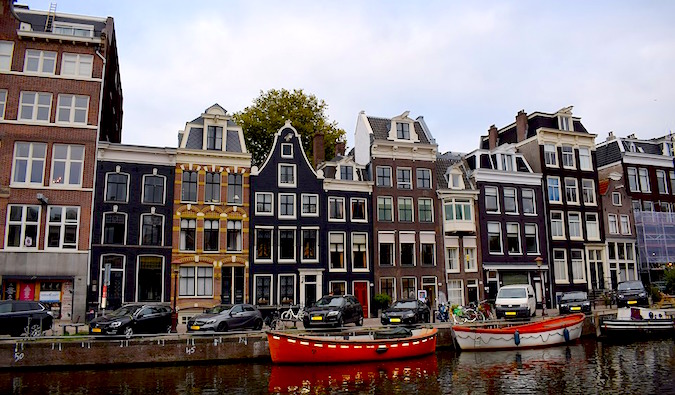 When people think of Amsterdam, they usually think of three things: coffeeshops, red lights, and canals. And for most travelers, that's all they'll ever see. Young travelers tend to frequent the coffeeshops or wander the Red Light District, while older travelers take bike tours, canal trips, and frequent the museums. Then, after three or four days, they move on to their next destination.
I fell in love with Amsterdam in 2006 and have been back to the city more than five times since then. Each time I get to explore more of the city and realize just how much it has to offer. It always saddens me when I hear other travelers talk about what they did because it's always the same, and yesterday in Berlin, a traveler said he hated the city because it was all coffeeshops and red lights. I told him he hadn't seen the city and gave him a list of things to do next time.
After visiting the city so many times, I find myself always doing something off the beaten track. I keep ticking off the list of things to do and finding ones I never knew existed. Amsterdam has much to offer travelers. When you've grown sick of coffeeshops, stoned backpackers, creepy old guys in the Red Light district, and crowds at the Van Gogh museum, visit some of these quieter and more local places:
The Amsterdam History Museum


Though not exactly off the beaten path, this museum surprisingly sees few people yet does a great job of telling the history of the city. The museum is fairly big, so budget a few hours for it.
The Jewish History Museum


Located near Waterlooplein, this museum has an excellent section on World War II, the Holocaust, and how the Dutch dealt with the guilt of the mass deportations after the war.
The Tulip Museum


Located in a room inside a tulip shop, this little place does an interesting job of telling the history of tulips in Holland and the infamous tulip craze. Best of all: you'll never find a crowd.
The Jordaan


I'm always amazed at how few tourists visit Jordaan since it's right next to the city center. This former working-class district is now a maze of cafes, little shops, and restaurants. During the summer time, it's a popular spot for people to go to eat. I absolutely love wandering around here.
FOAM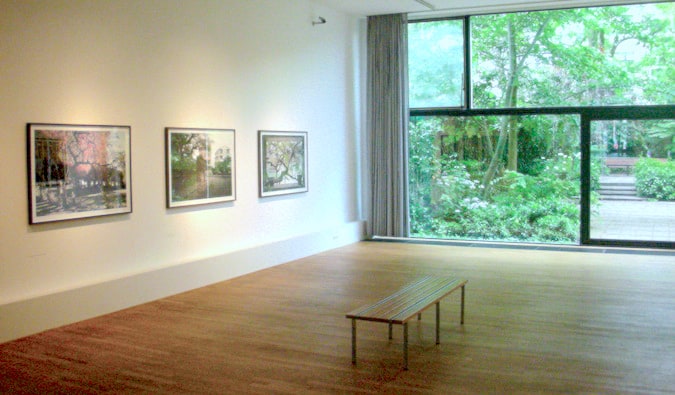 The photography museum houses wonderful pictures and sees few crowds despite being in the main part of the city. It's a must for any photography lover. I really enjoyed all the black-and-white photographs and the outdoor garden.
The Houseboat Museum


Not much of a museum, but this decorated houseboat gives you an interesting glimpse into what living on the canals is like. I walked away with one impression of life on the canals: a bit cramped.
Oost


The area east of the city has an amazing park, a zoo, and lots of good Middle Eastern eateries. Wandering around here, you'd be hard-pressed to find more than a handful of tourists, most of whom are probably lost.
Rembrandt Park


Not to be confused with Rembrandtplein in the city center, this park west of the city is a good place to wander. The area around it is pretty working class and a bit more modern—a good contrast to the historic center. You'll know you're there when signs suddenly stop being printed in English.
And while you're in Amsterdam I recommend staying at the Flying Pig Hostel, my second-favorite hostel in Europe (Kabul in Barcelona is still #1 for me). I've stayed there three times now, and this time, thanks to IKangaroo, I got a few nights free. The Pig is an Amsterdam institution. It may not be the cheapest hostel in the city, but there are no push-button showers, the pillows are comfy, and, because of its reputation, it's always full. I always meet a lot of people while I'm there, and the staff (backpackers who simply didn't leave) are very social. I've stayed in three different hostels in Amsterdam, but I always return to the Pig—it lives up to its reputation.
Amsterdam has so much to offer that pigeonholing it as a place of hookers, marijuana, and a canal tour is a crime against humanity. There's so much to do, it's an architectural wonder, and the locals are super friendly. When you visit, get out of the tourist city center, see the hidden gems and local neighborhoods, and find out that Amsterdam is everything you didn't think it would be.
Get the In-Depth Budget Guide to Amsterdam!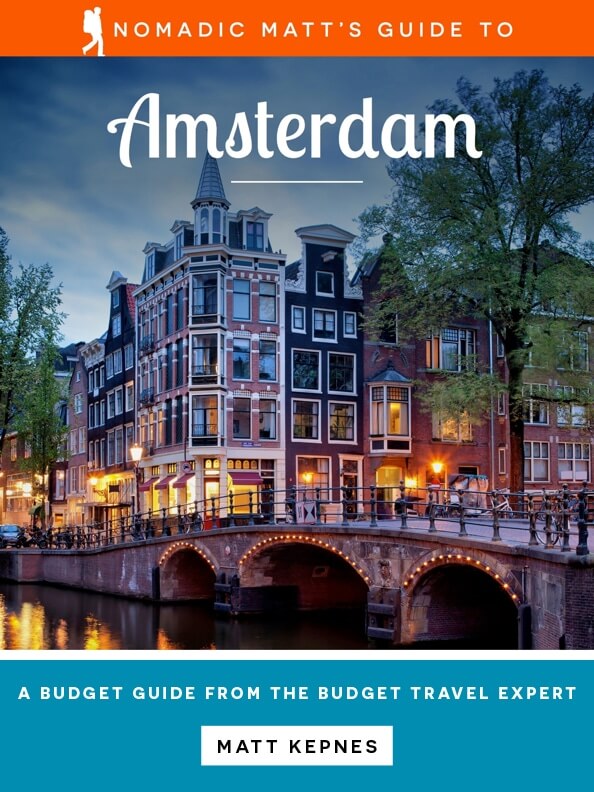 Want to plan the perfect trip to Amsterdam? Check out my comprehensive guide to Amsterdam written for budget travelers like yourself! It cuts out the fluff found in other guides and gets straight to the practical information you need to travel and save money in one of the most beautiful and romantic cities in the world. You'll find suggested itineraries tips budgets, ways to save money, on and off the beaten path things to see and do, and my favorite non-touristy restaurants, markets, and bars, and much more!! Click here to learn more and get started.