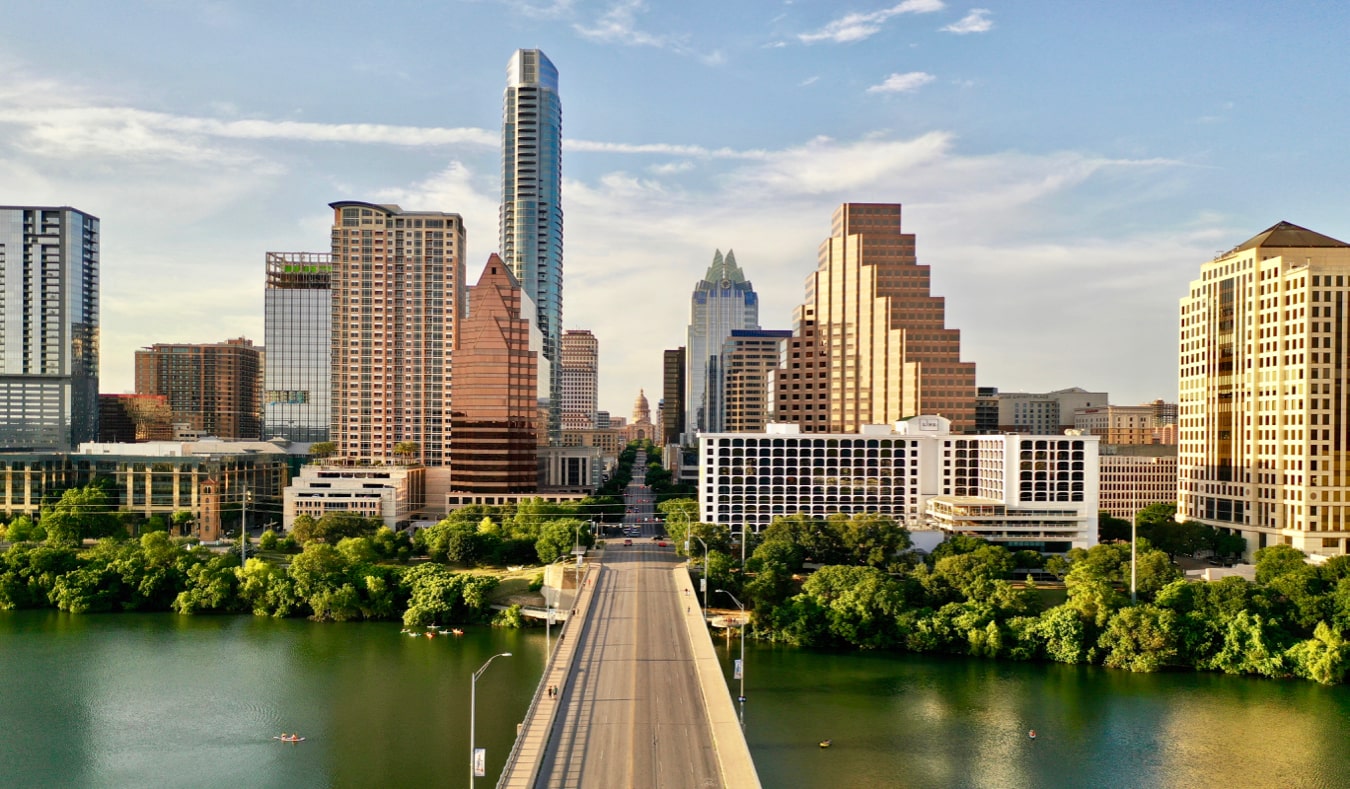 Last Updated: 8/11/20 | August 11th, 2020
Austin is known for its incredible music, delicious restaurants and food trucks, excellent university, and vibrant tech scene.
It's a city on the move, where people who love the outdoors, warm weather, and succulent BBQ flock to live. And with its never-ending conferences and music and sports events, it's one that attracts people from around the world.
A liberal outpost in conservative Texas, Austin is an exciting, weird city that I have yet to see someone not love. It's one of my favorite cities i the entire United States.
I've been living here since 2016, and during my time here I've made sure to get away from my laptop regularly to enjoy the many things this little big city has to offer.
Today, I want to share some of the favorite things I've done in this amazing city. I hope they'll help you fall in love with it just a little more quickly.

Relax at Barton Springs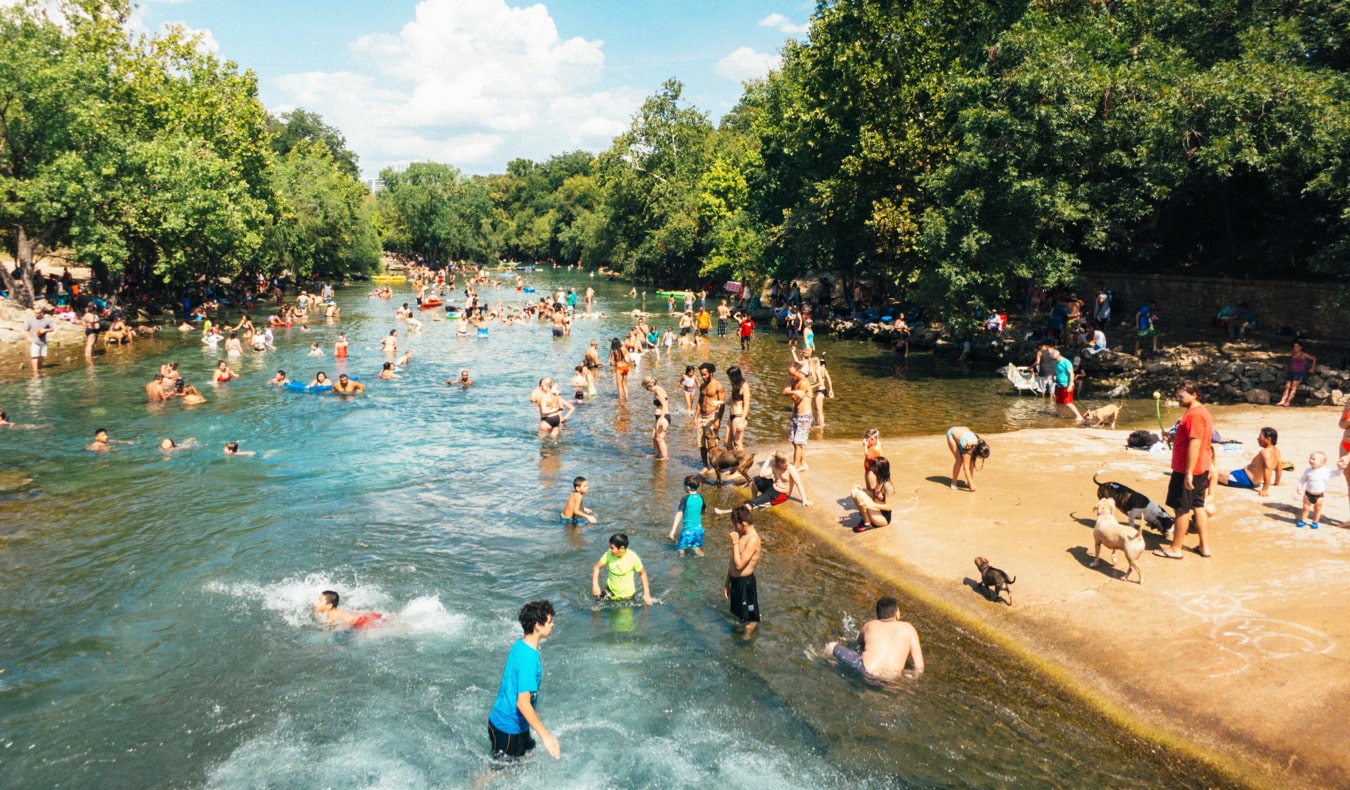 Barton Springs is a pool/creek that everyone flocks to in the warm summer months. Fed by a natural cold-water spring in Zilker Park (see below), the city-run Barton Springs Pool features manicured lawns that are great for lounging on and relaxing with your friends. The wide pool gives you plenty of room to float around and cool off, as the temperature can hit 100 degrees in the summer.
The pool costs $4 USD to get into (for residents, but they never ask for proof), and while there's lots of space around it, I often prefer to lounge on the creek itself.
While the banks are rockier and there are fewer places to lounge, it's free, it's the same water, and you can drink and eat along it (something that is prohibited in the pool).

Stroll Around Zilker Park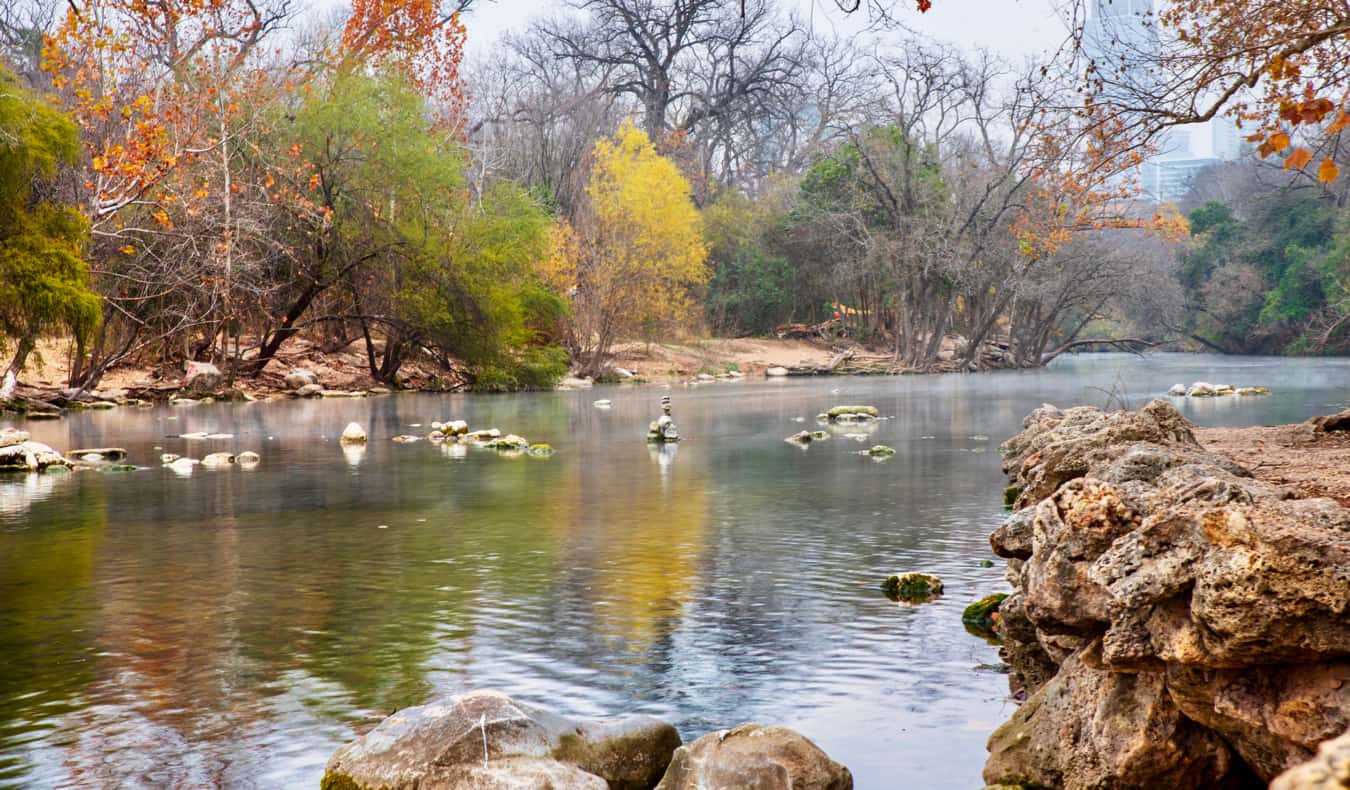 Zilker Park is in the heart of South Austin and offers many different types of outdoor activities, such as hiking, biking, kayaking, jogging, and anything else you can do in a park.
Barton Springs (see above) is located here, and there's a botanical garden and the ever-awesome outdoor Umlauf Sculpture Garden, centered on the artistic works of Charles Umlauf. It's a massive 350-acre park, which means there's plenty of space to relax and enjoy the weather with a book or picnic.

Walk the Greenbelt
Located in south-central Austin, the Barton Creek Greenbelt contains 12 miles of gorgeous trails where you can bike, run, or walk. There are even beautiful limestone bluffs for rock climbing and — when there's enough water in the creek — several swimming holes to cool off in. If you are looking to get out and enjoy the nice weather, this is one of the best places to do it. It's a favorite of everyone in the city and one of the best things about Austin!

Go Two-Stepping
When in Rome…err, Austin, two-step! Two-stepping is a popular country dance — and country dancing is one of Austin's most popular pastimes. To see it in action (or give it a try yourself) head to the White Horse. They give free two-step lessons on Wednesdays so you can try it out and then dance your way around town. The Broken Spoke is another popular place for two-stepping as well.
The White Horse: 500 Comal St, +1 512-553-6756, thewhitehorseaustin.com.

Catch a Movie at the Alamo Drafthouse
The Alamo Drafthouse is an Austin institution. They have multiple locations, where you can watch a movie, drink beer, and order food. Besides showing mainstream movies, they also screen quirky movies and weird previews, host the local Rocky Horror event, and play many classic and cult films throughout the month. This place is more than just a theater, it's a place for those who love and appreciate film.

Visit the LBJ Library
Lyndon B. Johnson was one of the most powerful US presidents of the 20th century. A complex man, he helped push forward the Great Society, expanding civil rights and the social safety net, while at the same time expanding the war in Vietnam.
His presidential library is in Austin, and while it's not a "hot" thing to do, I highly recommend a visit to learn about one of the most colorful and controversial presidents the country has ever seen.

Party on Rainey Street
This nightlife area is filled with old houses that have been converted into bars. Originally the "hipster" part of the city, it's now mainstream and teems with people on the weekend. Personally, I hate coming here on the weekends: it's too crowded and there are too many bachelor/ette parties. I find the scene a little too wild for me (though you may not).
Instead, my favorite time to visit is for after-work drinks, when there is just the right amount of people to feel busy and exciting but not overwhelming. From Banger's for Sunday brunch to Clive Bar, Half Step, and Bungalow for drinks, and Craft Pride for craft beer, Rainey is an eclectic and fun place to hang out — as long as you avoid the weekends.

Attend First Thursday
One the first Thursday of every month, the South Congress Hotel hosts a huge event with musicians and an all-night happy hour. It's one of the biggest nights of the month for young professionals and a wonderful place to have fun, meet new people (Austinites are very friendly), and drink cheap. You don't want to miss this if you're in town. It's one of my favorite monthly social activities.

Drink a Cocktail
While beer and cheap drinks are still king here, there is a growing cocktail bar scene in the city. I'd personally rather drink a cocktail than be at a noisy bar. If you're looking for the perfect cocktail, try Firehouse Lounge, Floppy Disk Repair Shop, Midnight Cowboy, Garage, or Whisler's (see below).

Relax at Lake Travis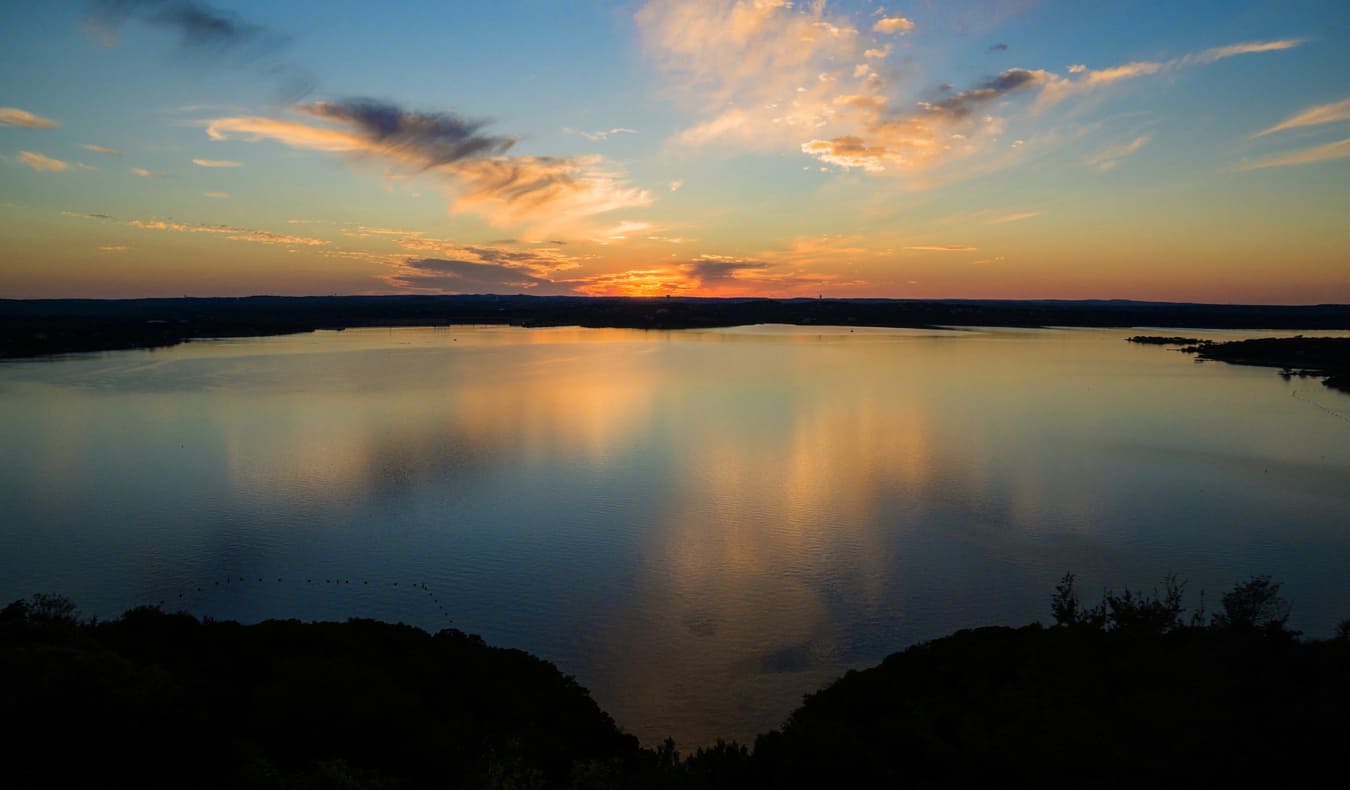 Built in 1942, this reservoir is located around 30 minutes from the city by car and makes for a nice half-day escape. Spanning 30 square miles, there's a lot to do in the area: swimming, hiking, biking, zip-lining, picnicking, boating, and more. You can rent canoes and kayaks for around $15 USD per hour. Motorboats are also available and there are accommodation options nearby if you want to spend a couple of days relaxing.

Grab a Drink at Whisler's
This bar on the east side of the city is one of the coolest in town, and when I'm in Austin, you'll probably find me here (it's also pretty close to my hostel). You'll also find a robust whiskey selection, knowledgeable bartenders, a cool crowd, and a giant outdoor patio space. On the weekends, an upstairs mescal bar opens. Whisler's also hosts one of the most famous food trucks in Austin, Thai Khun, which serves some of the city's best Thai food (the khao man gai (chicken with rice) is spot on). This is a must-visit bar!

Listen to Live Music
Austin's music scene is world-renowned, and there's always some live music going on or a big musician in town. You'll find a lot of music on Sixth Street and in the downtown area. Most of the bars host musicians. Stubb's is a world-famous music venue downtown and hosts a lot of big-name musicians in its outdoor venue. Try to see a show there if you can!

Visit Whole Foods
Why visit Whole Foods? I mean, they have those everywhere, right? Well, this one is special. This is the original store — and it's massive. Its salad bar goes on seemingly forever, there are very good restaurants in the store, the rooftop features patio seating, and musicians play on the weekends. It's an amazing place that is also a popular spot for after-work drinks and Sunday brunches. Stop by at least once to get your fill (and enjoy the walk-in beer fridge).

Enjoy Some Delicious Food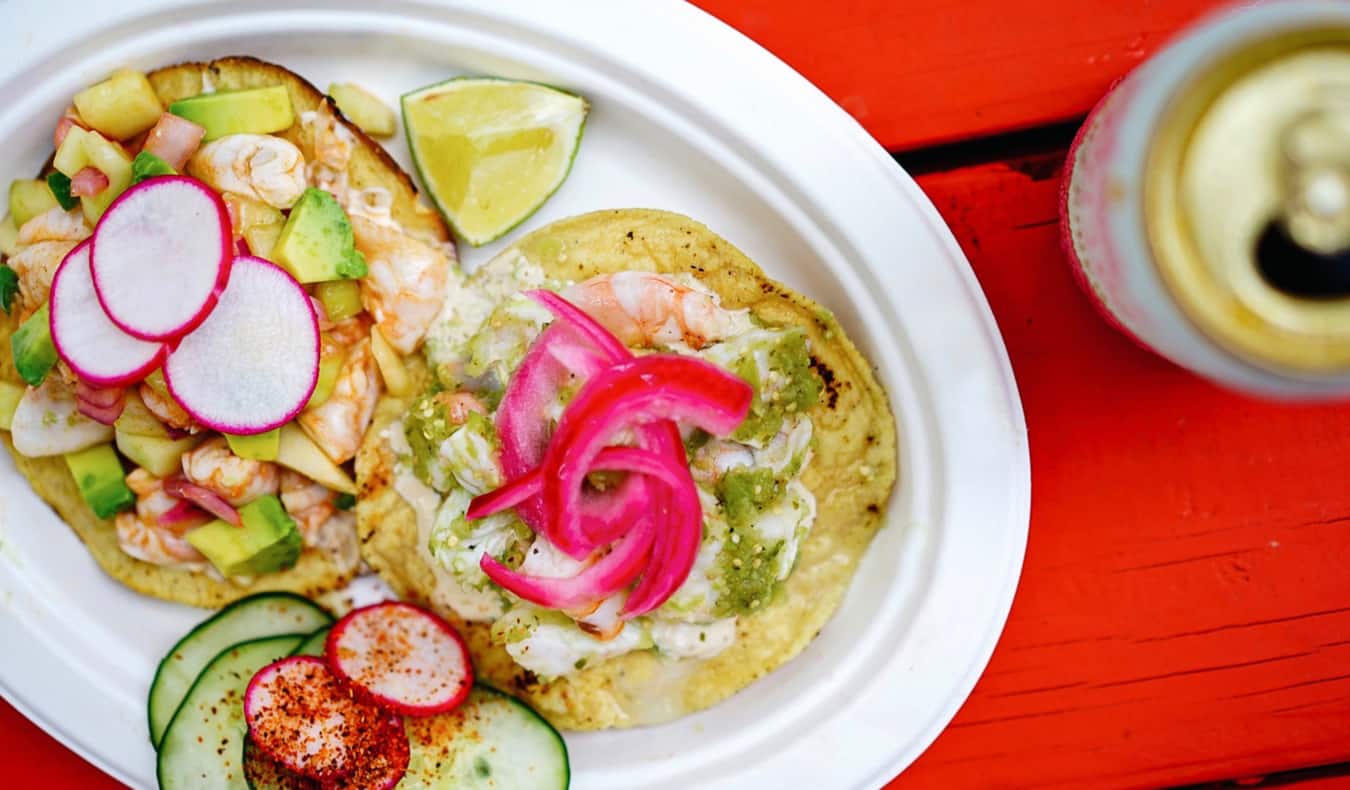 Austin's food scene is incredible (though it needs a few more ethnic places). From BBQ to American to organic to Mexican, you can't go wrong here. Here are some of my favorite spots that will help you put on 10 lbs. before you leave:
Wu Chow – This is one of the best Chinese restaurants in Austin. It serves a very popular dim sum brunch on Sundays. Be sure to come early as it gets packed during dinnertime and Sunday brunch, and the wait for a table can be up to an hour.
Launderette – Located in an old laundromat, this restaurant is one of the hottest spots in town and serves an amazing menu of Americana and seafood, as well as a decent selection of wine. Some of my favorite dishes include crab toast, burrata, okra, Brussels sprouts, and grilled octopus. If you're coming for dinner, come early, as it fills up fast.
Truluck's – This is my favorite steak restaurant because it's one of the few places where you can also get fresh seafood (crab, oysters, lobster). It's not cheap, but if you want an upscale steak house, try this.
Péché – A New Orleans–inspired restaurant serving Bayou food, with a very friendly staff, tasty cocktails, and an extensive whiskey list.
La Barbecue – BBQ is a matter of perspective. A lot of people say Franklin's is the best, but La Barbecue is #1 to me. It opens at 11am. Expect two-hour waits during lunchtime, so get here early.
Veracruz – The best food truck in town (conveniently located across the street from my hostel). It makes wonderful breakfast tacos, and the migas was voted #1 in the country. There is never really a line, but service is slow.
True Kitchen – This restaurant is incredibly popular with people after work. All its food is natural and organic. You'll find healthy wraps, salad bowls, sandwiches, and fresh and flavorful seafood, as well as an incredible selection of wine and cocktails.
Home Slice Pizza – Hands down the best pizza around!
For a full list of suggestions, check out my complete list of favorite restaurants in Austin!

Tour the Breweries

Austin is home to a growing number of craft beer breweries, most of which offer tours of their facilities — with samples, of course! There's something like +50 breweries in and around the city (more than any other city in Texas). If you're a craft beer fan and find a local beer you enjoy be sure to check out their brewery. Chances are they offer tours.
There are also tour companies like Twisted Texas Tour that organize tours of multiple breweries via their Brew Bus. These usually last a few hours and cost around $69 USD per person.

Lounge at Lake Austin
Like Lake Travis, Lake Austin is a reservoir on the Colorado River. It's been stocked with fish so you can rent a boat and go fishing for bass and sunfish. There are also hiking trails, boats for rent (motorboats and rowboats), and lots of places to swim and picnic. It's just 20 minutes from the city by car.
If you want to rent a boat, expect to spend at least $400 USD for a three-hour rental. Boats can hold between 6-7 people so if you can split this with friends it won't eb too expensive.
***
Austin is a perfect little city, offering visitors a plethora of activities to fill the 3-4 days most people spend here. It's a city to live in.
You don't really sightsee here; you get active. You go out, hang out, and eat out. Skip most of the local museums, get outside, enjoy the food, the drinks, and the music, and get the most out of one of the best cities in the United States — and the place I call home!
Book Your Trip to Austin: Logistical Tips and Tricks
Book Your Flight
Use Skyscanner or Momondo to find a cheap flight. They are my two favorite search engines because they search websites and airlines around the globe so you always know no stone is left unturned. Start with Skyscanner first though because they have the biggest reach!
Book Your Accommodation
You can book your hostel with Hostelworld as they have the biggest inventory and best deals. If you want to stay somewhere other than a hostel, use Booking.com as they consistently return the cheapest rates for guesthouses and cheap hotels. My favorite places to stay are:
Don't Forget Travel Insurance
Travel insurance will protect you against illness, injury, theft, and cancellations. It's comprehensive protection in case anything goes wrong. I never go on a trip without it as I've had to use it many times in the past. My favorite companies that offer the best service and value are:
Looking for the Best Companies to Save Money With?
Check out my resource page for the best companies to use when you travel. I list all the ones I use to save money when I'm on the road. They will save you money when you travel too.
Want More Information on Austin?
Be sure to visit our robust destination guide on Austin for even more planning tips!