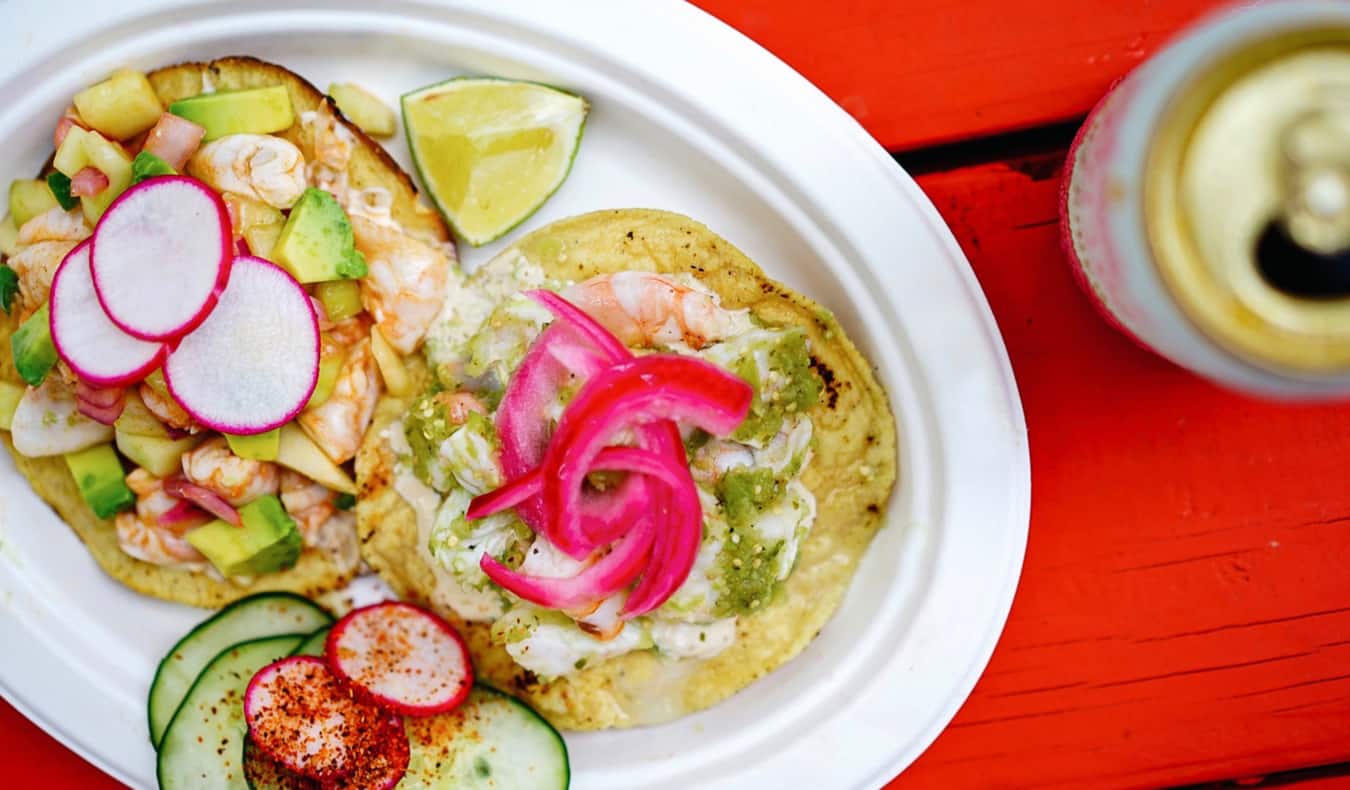 Last Updated: 5/10/21 | May 10th, 2021
Austin is home to an incredible food scene — from BBQ joints to food trucks to healthy, organic outlets to (of course) Mexican restaurants.
As more and more people move to Austin (close to 160 a day at last count) and the city balloons, dining fare has started to include more varied and higher-quality options. (We finally have some great sushi here!)
To meet the needs of the expanding population, nearly 200 new food trucks and restaurants open up each year. With so many eateries opening all the time, you're going to get hugely increased variety, selection, and quality.
I spend a lot of time eating out around Austin and my car purchase has made it easier to reach places further from my house. While I still more food to eat, I want to share some of my favorite places to eat in the city for your next visit (you might see me at one of these places as I frequent them often):

Asian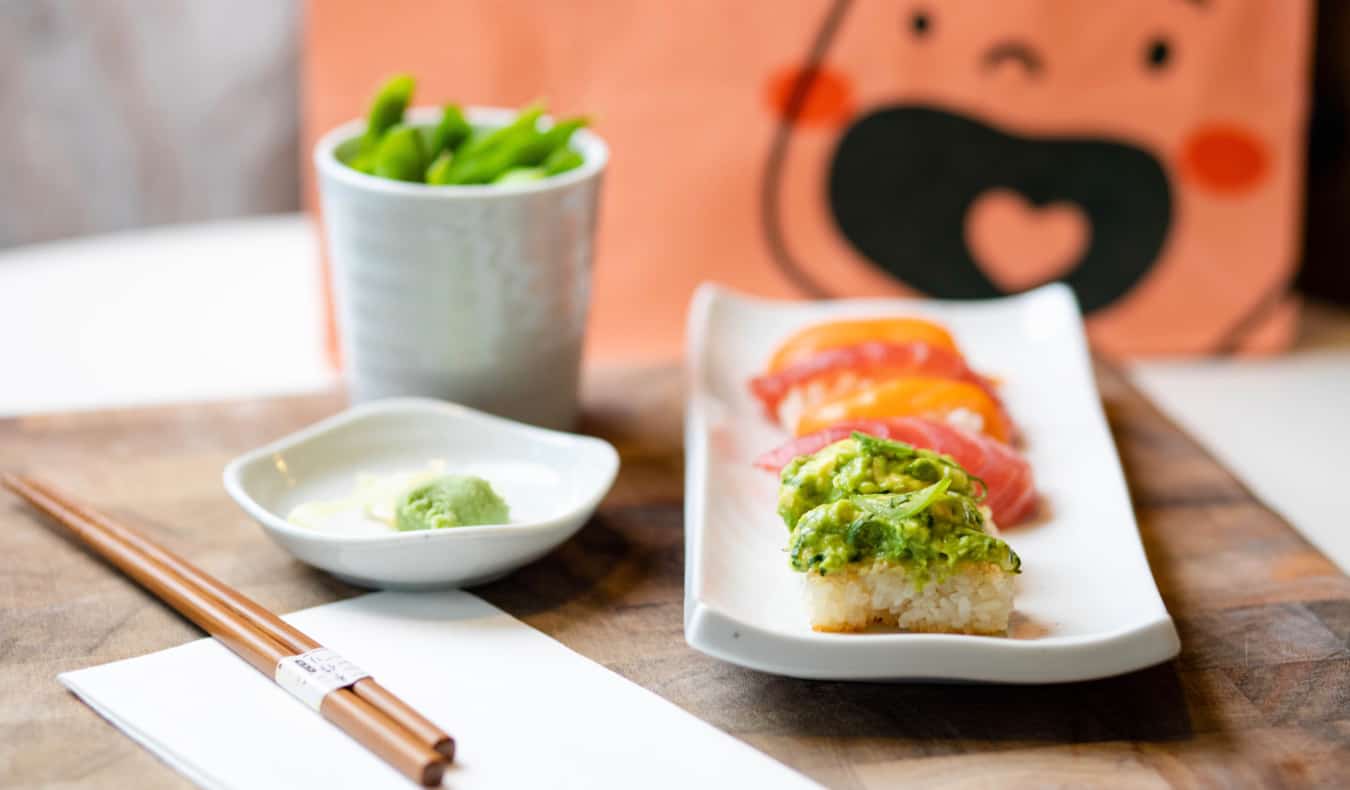 If there is anything I dislike about Austin, it would be the lack of good Asian cuisine, as it is my favorite in the world. When it comes to Asian food, it has a lot of those fusion joints that serve Chinese, Thai, sushi, and Korean all at once. Most are acceptable but they won't blow you away. However, there are a few restaurants worth eating at:
Bar Chi – Decent sushi but an unbelievably affordable happy hour (5-7pm each day). My friends and I come here because it satisfies the sushi craving on the cheap! (206 Colorado St, 512-382-5557, barchisushi.com)
Thai-Kun – As a Thai food snob (ever since I lived in Thailand), I'm always disappointed at Thai restaurants because I never think the food is as breathtaking as in Thailand. This place in Austin is the closest to true Thai food that I've found so far. (1816 E. 6th St, 512-407-8166, thaikun.com)
Uchi – The fanciest high-end sushi restaurant in the city. They also have a sister restaurant called Uchiko. Both live up to their reputations and are good date places. Reservations recommended! (801 S. Lamar, 512-916-4808, uchiaustin.com)
Wu Cho – This is one of the best Chinese restaurants in the city. They serve a very popular dim sum brunch on Sundays. Be sure to come early as it gets packed during dinnertime and Sunday brunch, and the wait for a table can be up to an hour. (500 W. 5th St. #168, 512-476-2469, wuchowaustin.com)
Fukumoto – This is one of my favorite restaurants in Austin. They have a small but incredible sushi list (get the toro roll) and lots of izakaya options (get the eel and karagai). I love it here. (514 Medina St, 512-770-6880, fukumotoaustin.com)
TaLad Thai & Lao Streetfood – Fast service, authentic Thai food. It's the best Thai food truck in the city. Get the spring rolls or khao soi dumplings. (1606 E 6th St, 737-867-9701, facebook.com/TaLadAustin)
Saps – Another awesome Thai place. They offer a huge menu with all the standard classics. (5800 Burnet Rd, 512-419-7244, sapsthai.com)
Sushi Junai Omakase – This place is one of the best sushi places in the city. It deserves way more popularity than it gets. The fish is super fresh, they do inventive rolls, delicious appetizers, and have an incredible sake menu. (315 Congress Ave, 512-322-2428, sushi-junai.app)
Loro – Loro offers a tasty blend of Asian smokehouse and Texas BBQ. Founded by the owners of Franklin Barbecue and Uchi, the plates here are small but always delicious. Expect a wait. (2115 S Lamar Blvd, 512-916-4858, loroaustin.com)
Americana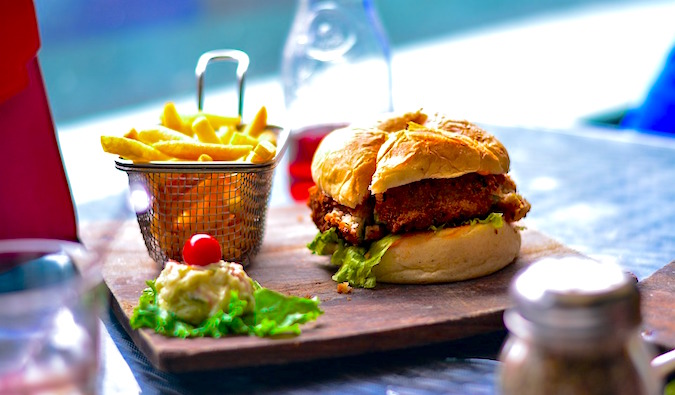 If there is one thing Austin does well, it's "Americana" food. I define that as a fusion of multiple cuisines: burgers, fries, steaks, seafood, and the like.
Launderette – Located in an old laundry store, this restaurant is one of the hottest spots in town and serves an amazing menu of Americana and seafood, as well as a decent selection of wine. Some of my favorite dishes include crab toast, burrata, okra, brussels sprouts, and grilled octopus. If you're coming for dinner, come early, as it fills up fast. (2115 Holly St, 512-382-1599, launderetteaustin.com)
Truluck – This is my favorite steak restaurant because it's one of the few places where you can also get fresh seafood (crab, oysters, lobster). It's not cheap, but if you want a upscale steak house, try this. (400 Colorado St, 512-482-9000, trulucks.com)
Péché – A New Orleans–inspired restaurant serving Bayou food, and it has a very friendly staff, tasty cocktails, and an extensive whiskey list. (208 W. 4th St, 512-494-4011, pecheaustin.com)
24 Diner – This classic diner serves big portions of all your favorite greasy spoon staples (like mac n cheese, meatloaf, chicken and waffles). It's open 24/7 so you can grab a bite anytime. (600 N Lamar Blvd, 512-472-5400, 24diner.com)
BBQ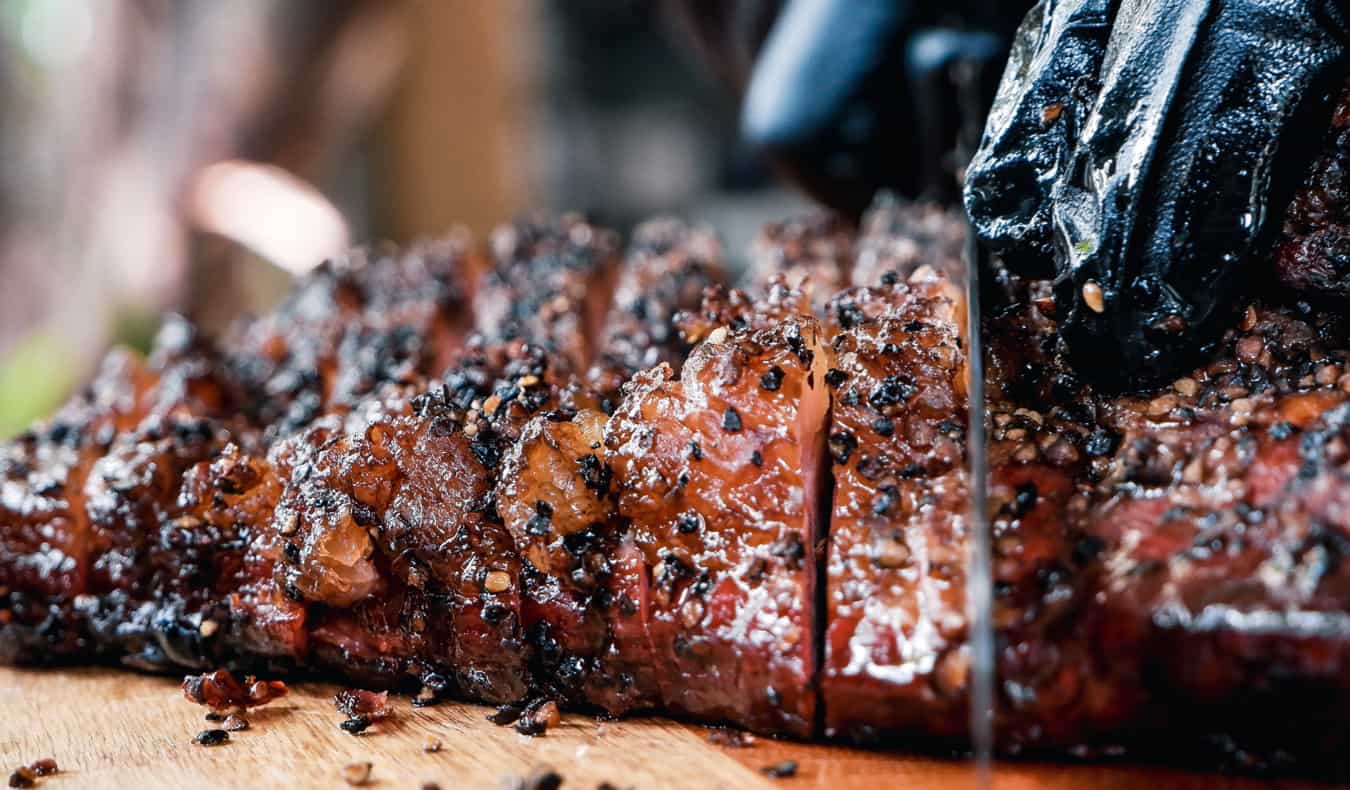 Austin is world-famous for its BBQ and you can't walk down the street without running into a restaurant that serves it. The title for Austin's best BBQ is hotly contested among fans, and I don't claim to know who's right — to me, BBQ is either good or really damn good. But these are among my favorites:
Franklin Barbecue – This is considered the top of the top of the top BBQ joints in the United States. Even the president ate here! It's open from 11am until they run out of food (usually in a few hours). Lines start at 8am, so it's best to go midweek in summer when most people don't want to wait in that line and you don't need to line up until 9 or 10am. (900 E. 11th St, 512-653-1187, franklinbarbecue.com)
La Barbecue – BBQ is a matter of perspective. A lot of people say Franklin's is the best, but La Barbecue is #1 to me. It opens at 11am. Expect two-hour waits during lunchtime, so get here early. (1906 E. Cesar Chavez St, 512-605-9696, labarbecue.com)
Micklethwait Craft Meats – An awesome food truck on the east side of the city. I'm in love with its ribs, brisket, and BBQ sauce. While it's very popular, the line here isn't as long as the other places listed. (1309 Rosewood Ave., 512-791-5961, craftmeatsaustin.com)
Tacos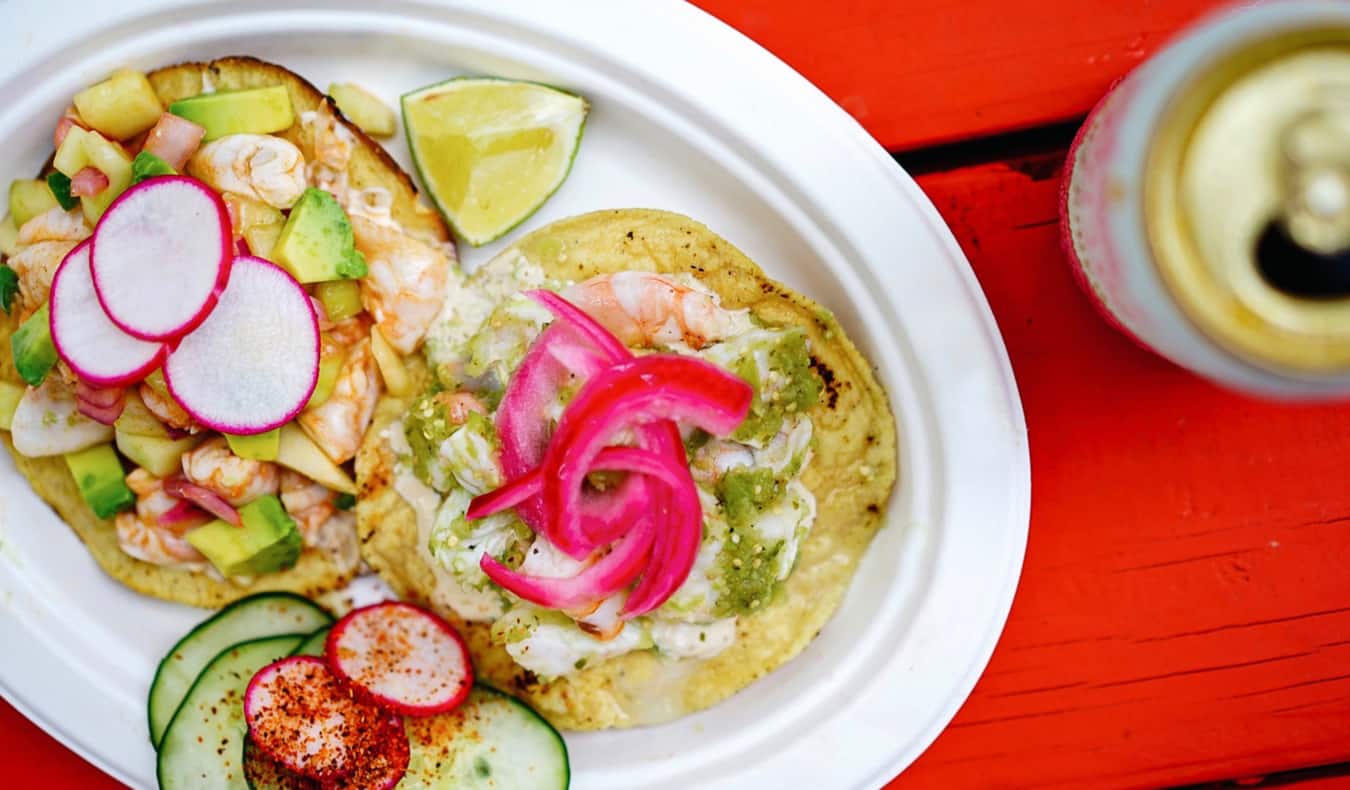 Tacos are serious business in this city. I have yet to fully experience much of the wonder that Austin has to offer on this front, but I do like a few of the big names:
Veracruz – The best food truck in town. It makes wonderful breakfast tacos, and their migas was voted #1 in the country. There is never really a line, but service is slow. They just opened a restaurant downtown too. This is my favorite taco place in Austin.(1704 E. Cesar Chavez St, 512-981-1760, veracruztacos.com)
Torchy's – World famous (and another spot where the president ate), this taco place has multiple locations in the city. It lives up to all the hype! I'm a big fan of the fried avocado and trailer park tacos. Every location is always packed, so expect a wait, especially on the weekends. The food here is pretty spicy, too. (Multiple locations, torchystacos.com)
Taco Deli – Another delicious eatery serving mouth watering breakfast tacos. (Multiple locations, tacodeli.com)
Mexican & Tex-Mex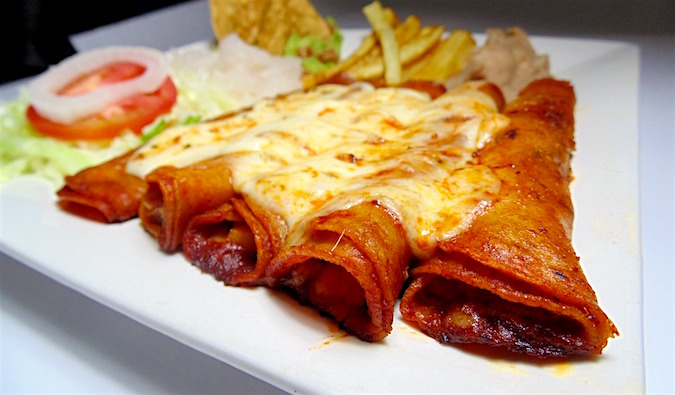 Like tacos, there are a lot of world-class Mexican and Tex-Mex restaurants in Austin! There are plenty of people who can dissect their finer points — I am not one of those people, however. But these establishments will never steer you wrong:
Vivo – Solid Mexican with huge portions, spicy dishes, and friendly staff. (6406 N. Interstate Highway 35, 512-407-8302, vivoaustin.com)
Tamale House East – Located in East Austin, this hole-in-the-wall is only open for breakfast or lunch. It's famous for its tacos, but like the name suggests, get the tamales! (1707 E. 6th St, 512-495-9504, facebook.com/tamalehouse.east)
Indian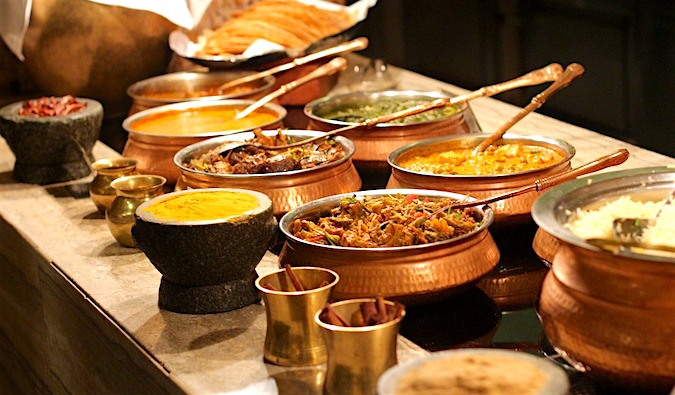 There isn't a lot of good Indian food in town, mostly because there just isn't a lot of good Asian food in general. I'm not an Indian food expert, but these two are my favorites:
The Clay Pit – I order from this spot through UberEats all the time since it often has fast delivery. I love the samosas and jasmine rice, and their naan is just perfect! (1601 Guadalupe St, 512-322-5131, claypit.com)
Masala Dhaba – A higher-end, sit-down restaurant with a flavorful chicken tikka masala! (75 Rainey St, 512-665-6513)
Miscellaneous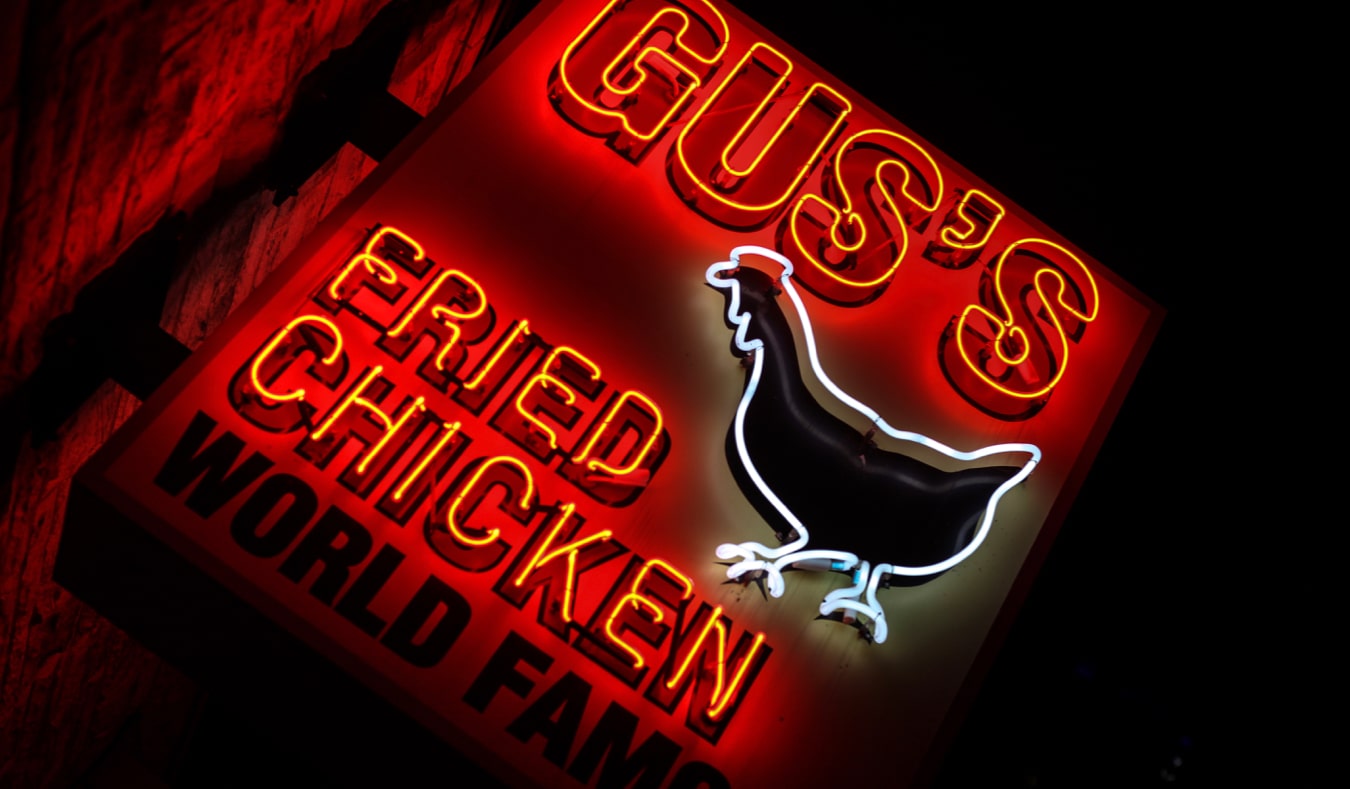 Lastly, here are a few final suggestions that don't quite fit neatly into the categories above:
P. Terry's – This is the best burger bar in the city. It's delicious and cheap (you can get a burger, fries, and a drink for $6 USD), with filling portions. This is one of my all-time favorite spots in the city, and since it's close to my house, I tend to eat here too often! (Multiple locations, pterrys.com)
Gus's Fried Chicken – The sister restaurant to the famous location in Memphis, this place has juicy, moist chicken with battered skin that bursts with flavor in your mouth. It's freaking amazing! They also serve mouthwatering fried green tomatoes and pickles. (117 San Jacinto, 512-474-4877, gusfriedchicken.com/austin-texas-location)
True Food Kitchen – This new restaurant is incredibly popular with people after work. All its food is natural and organic. You'll find healthy wraps, salad bowls, sandwiches, and fresh and flavorful seafood, as well as an incredible selection of wine and cocktails. (222 West Ave. #HR100, 512-777-2430, truefoodkitchen.com)
Buenos Aires Café – Argentinian-inspired cuisine made from scratch (everything is made in-house with local and natural incregidents). Get the empanadas or the steak. (1201 E 6th St, 512-382-1189, buenosairescafe.com)
Intero – Farm-to-table Italian restaurant with a seasonal menu. They have a good wine selection and decent happy hour too!(2612 E Cesar Chavez St, 512-599-4052, interorestaurant.com)
Salt & Time – This rustic eatery is located in a butcher shop (sorry, vegans!). They have a meat-centric farm-to-table menu that emphasizes local fare. Their burgers and truffle fries are out of this world. (1912 E 7th St, 512-524-1383, saltandtime.com)
Red Ash – This is one of the best restaurants in Austin and serves up Italian food and mouthwatering, juicy steaks. Their garlic bread is incredible, the burrata is divine, and the steaks out of the world. It's got an incredible wine list too. It's more upscale and you'll definitely need reservations. Try their happy hour at the bar too for discounted drinks, pasta, and appetizers. (303 Colorado St, 512-379-2906, redashgrill.com)
Quality Seafood Market – This has some of the best seafood in town and does a $1 oyster happy during the week that can't be beaten. The clam chowder is excellent too. It's a simple, no-frills seafood joint! (5621 Airport Blvd, 512-452-3820, qualityseafoodmarket.com)
***
Austin's growing food scene means that there are new places popping up all the time. That means there are still plenty of places I haven't eaten at — yet!
But no matter your culinary preferences, Austin has more than enough choices to keep your tastebuds (and your wallet) satisfied.
Book Your Trip to Austin: Logistical Tips and Tricks
Book Your Flight
Use Skyscanner or Momondo to find a cheap flight. They are my two favorite search engines because they search websites and airlines around the globe so you always know no stone is left unturned. Start with Skyscanner first though because they have the biggest reach!
Book Your Accommodation
You can book your hostel with Hostelworld as they have the biggest inventory and best deals. If you want to stay somewhere other than a hostel, use Booking.com as they consistently return the cheapest rates for guesthouses and cheap hotels.
Don't Forget Travel Insurance
Travel insurance will protect you against illness, injury, theft, and cancellations. It's comprehensive protection in case anything goes wrong. I never go on a trip without it as I've had to use it many times in the past. My favorite companies that offer the best service and value are:
Looking for the Best Companies to Save Money With?
Check out my resource page for the best companies to use when you travel. I list all the ones I use to save money when I'm on the road. They will save you money when you travel too.
Want More Information on Austin?
Be sure to visit our robust destination guide on Austin for even more planning tips!