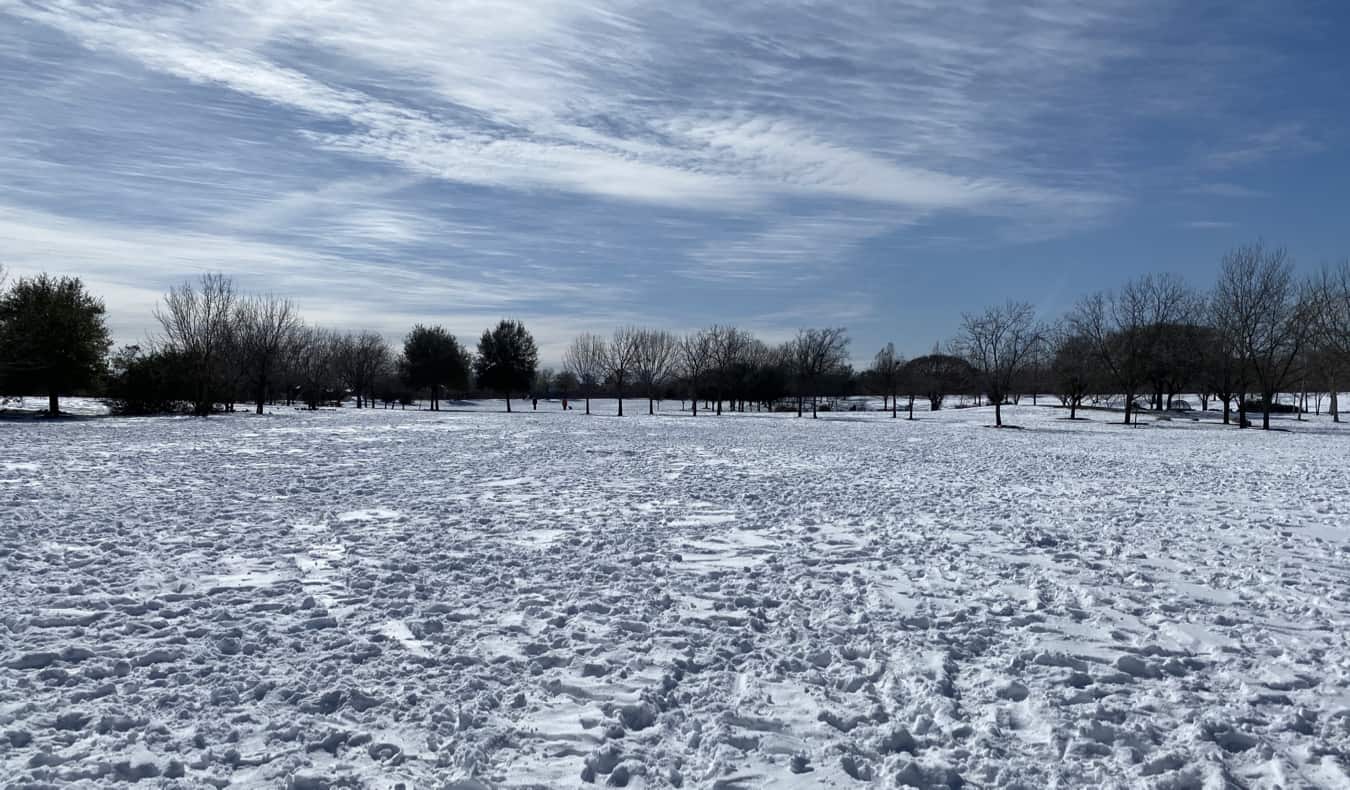 Posted: 2/25/2021 | February 25th, 2021
"That guy is buying six dozen eggs? And look at all that water!" I said, staring at a picture from a local grocery store on my friend's phone. "I mean, it's going to get cold and snow a bit, but this isn't the apocalypse! I think this guy is going overboard."
"Right?" she said laughing, before going back to sipping her wine.
"Yeah, it's not like the water is going to go off," I said.
But it turned out it was the apocalypse — and the water was going to go off.
Having grown up in Boston, I'm used to snow. Lots of it and for many months at a time. It doesn't faze me. Over the last few years, as snow and cold weather have become more frequent, I've even got used to it down here in Texas.
But I know full well that the state can't handle anything more than a light dusting. Forecasts of snowfall send people rushing out to the stores to stock up for Armageddon.
And then the snow comes, melts when it hits the ground, and we go on with our lives.
So I wasn't too worried about the snow forecast on Valentine's Day. I had stocked up on food a few days before and — since I'll never forget how Hurricane Sandy in NYC showed me how unprepared I was for any disaster — I always have a little prepper kit in my house: bottled water, batteries, candles, flashlights, and other basic survival stuff. Not that I ever thought I would have to use it.
And so, as the snow fell that Sunday night, I confidently fell fast asleep.
I woke up to a different world.
Our rolling blackouts never rolled.
At first, that Monday felt like a "snow day." On the ground were six inches of snow, an unheard-of amount here in Texas. But everyone was outside playing in it. Kids were sledding. People were building snowmen.
Although we did not have power, parts of the city still did. And almost everyone had running water. Having been advised that we would get our electricity back by Tuesday, no one in my area seemed too concerned.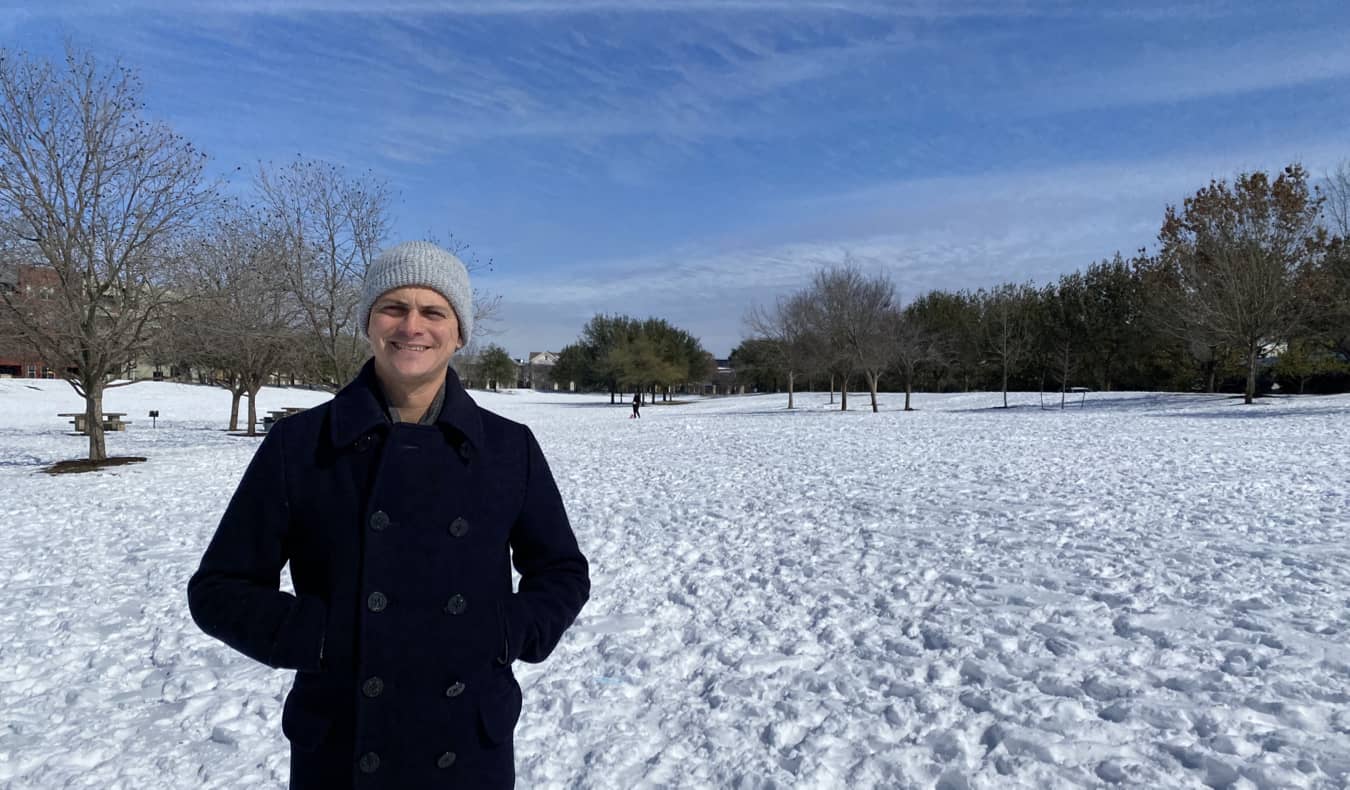 Unable to work, I spent the day reading and cooking as much food on my gas stove as I could before it went bad in my dark refrigerator.
I went to bed that night only to wake up to an even worse situation. More of the city was losing power, pipes were starting to freeze, and the water system began to shut down. The cold continued, and there was no relief in sight. Officials stopped giving estimates of when power and water would be restored. By Wednesday, the entire city was under a boil notice, as the treatment plant had also shut down.
Back in 2011, a crippling cold spell created a similar (though not as intense) situation. After that, a post-mortem was conducted. The recommendations included weatherizing power plants and making sure there was backup natural gas (most of the energy in this state is generated through natural gas, and power plants don't often keep a backup supply). The state's energy regulator, ERCOT, issued a set of voluntary rules also suggesting that power companies weatherize. It being optional, and this being Texas, they did not do that.
Fast-forward ten years later, and another cold snap took out the entire state's grid. Power plants simply couldn't function because they weren't weatherized. As natural gas pipelines, nuclear cooling pools, and wind turbines froze, power generation kept falling. And we couldn't get any from other states, because Texas isn't connected to the national grid, in order to avoid federal regulations. And since there wasn't any backup supply, there was no power.
As the cold worsened, more pipes froze and burst and more sections of Austin lost water.
Suddenly, that fun snow day turned into something more deadly. Where I live in East Austin, everyone who could do so evacuated to somewhere else. I went north to stay with a friend who had power and water and wait things out.
But by Wednesday, her water was off too. Luckily, we had filled as many bottles and pots as possible.
By Thursday, some of the power to my building had returned, and so I went back to my apartment.
By Friday, all my power was back and I had plenty of water, though I still had to boil water for drinking.
It wasn't until the weekend that power was fully restored. By Monday, our boil notice had been lifted.
Now, life is back to normal. Temperatures are back into the 70s and everything is open. Grocery stores still have limited supplies, but for the most part, life moves on, and we're dealing with the aftermath.
I count myself lucky. I had a place to go. I had food. My friends had places to go. I only had three easily fixable burst water pipes. A few friends had massive leaks, but we're all safe.
But the same is not true for others.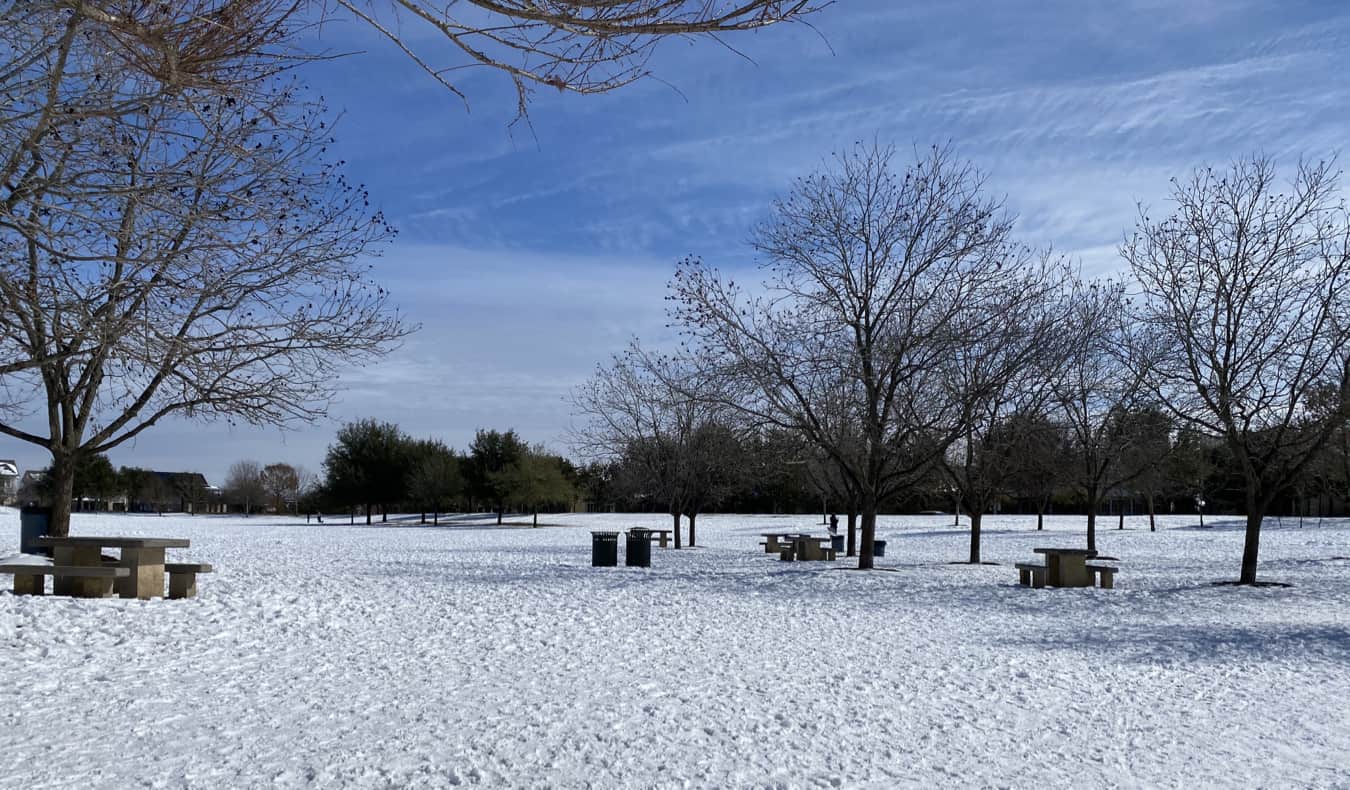 The storm killed almost 60 people (though it will takes months to learn the true toll), created a humanitarian crisis, and caused billions of dollars of property damage.
The government of Texas failed its citizens. Who knows if anything will be done about it? Five members of the board of ERCOT have resigned. There will be investigations. Our governor says there will be reform.
But I'm not that hopeful. This is still Texas and all the people in power have no desire for regulation. Wind power is already being falsely blamed, even though it only produces 23% of the state's power, and ERCOT said it performed above expectations.
Maybe a few minor changes will be made. Maybe they will force plants to weatherize now. Maybe.
That said, people came together to help out strangers.
Neighbors helped neighbors. Hotels, restaurants, and regular people opened their doors, offering food, water, and shelter. Across Texas, organizations pulled together for those in need. Millions of dollars were raised for free meals, water, and groceries for people. Social media were alight with information on where to go and places to get free meals, water, and supplies. Lines at grocery stores were long but moved quickly. People were orderly. No chaos ensued.
We got through this also with the support of our fellow citizens from around the country.
It was a surreal week. It will take a while for many in this state to rebuild and repair their homes. The costs will be enormous. But, as dark as it was, we got through it together, and that was pretty heartwarming.
That me hopeful that the world might not end like Mad Max.
But I do wonder about the guy and his six cartons of eggs. Did he eat them all when the power went out?
And I will definitely weatherize my pipes when I buy a house later this year!
Book Your Trip to Austin: Logistical Tips and Tricks
Book Your Flight
Use Skyscanner to find a cheap flight. They are favorite search engine because they search websites and airlines around the globe so you always know no stone is left unturned.
Book Your Accommodation
You can book your hostel with Hostelworld as they have the biggest inventory and best deals. If you want to stay somewhere other than a hostel, use Booking.com as they consistently return the cheapest rates for guesthouses and cheap hotels.
Don't Forget Travel Insurance
Travel insurance will protect you against illness, injury, theft, and cancellations. It's comprehensive protection in case anything goes wrong. I never go on a trip without it as I've had to use it many times in the past. My favorite companies that offer the best service and value are:
Looking for the Best Companies to Save Money With?
Check out my resource page for the best companies to use when you travel. I list all the ones I use to save money when I'm on the road. They will save you money when you travel too.
Want More Information on Austin?
Be sure to visit our robust destination guide on Austin for even more planning tips!