The Cathedral of Junk is just what it sounds like: a bunch of junk built into the shape of a cathedral. It was started in 1988 by Vince Hannemann and has grown over the years through donations from people around both the city and the world. Nowadays, it contains over 60 tons of junk. A number of years ago the city of Austin, Texas, tried to shut it down, saying it was too much junk and a safety concern. (The neighbors thought it was an eyesore.) So Vince and an army of volunteers pared down the structure and brought it up to code so the site could stay open.
Last month when in Austin, I decided to visit because, well, Austin is weird, and what better to do in a weird city than see something weird?
It doesn't take long to explore the Cathedral, and I found I spent most of my time talking to Vince, asking questions I'm sure he is sick of hearing and just watching people play with the junk. This site definitely lends itself to some fun for those with an active imagination.
Here are some pictures of the cathedral: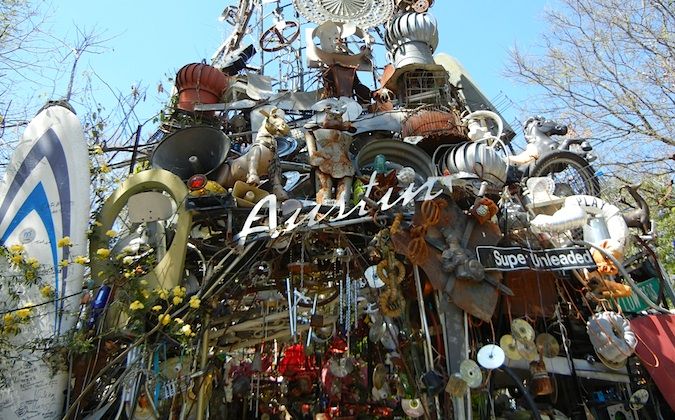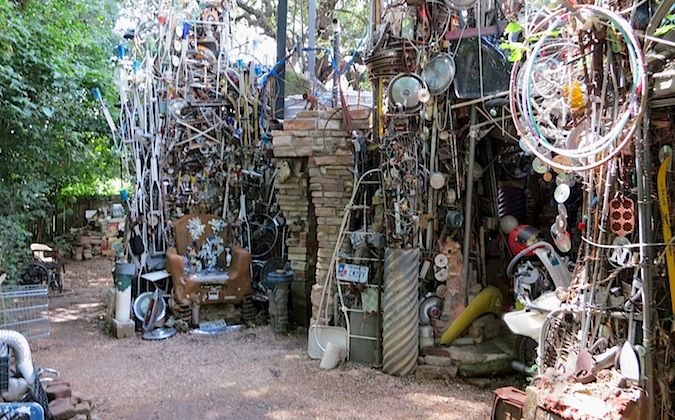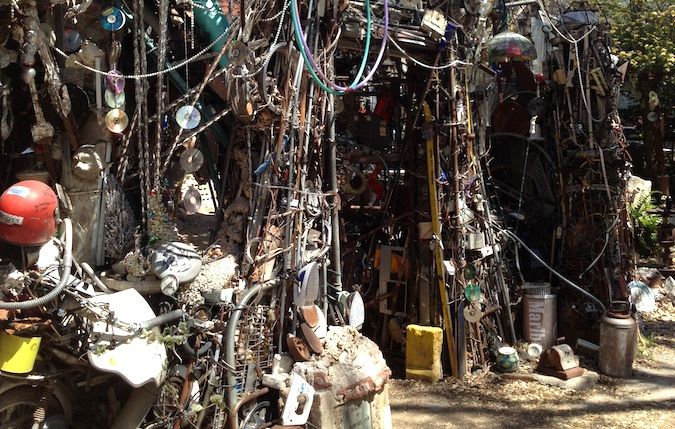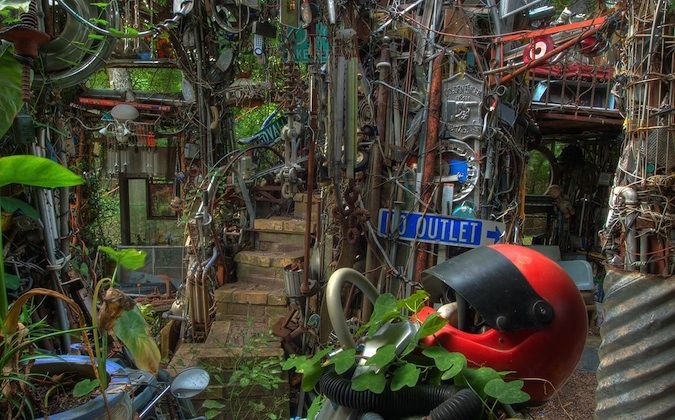 During my visit I found out that a lot of people come here with their kids; many were running all over the place and having a merry time playing make-believe. I found out that this place is really popular with locals because your kids will stay occupied for an hour or two.If you're in Austin with your family, come here. Your kids will love it.
And if you are traveling without kids, come here anyway. You'll still love it. I did.
You can visit the Cathedral of Junk at 4422 Lareina Drive, Austin, TX. Admission is free (donations are accepted), there are no set hours, and he isn't open every day. With a set schedule, Austin would consider him an "official business" and then he would have to follow all sorts of rules, so you just have to hope for the best when you go.