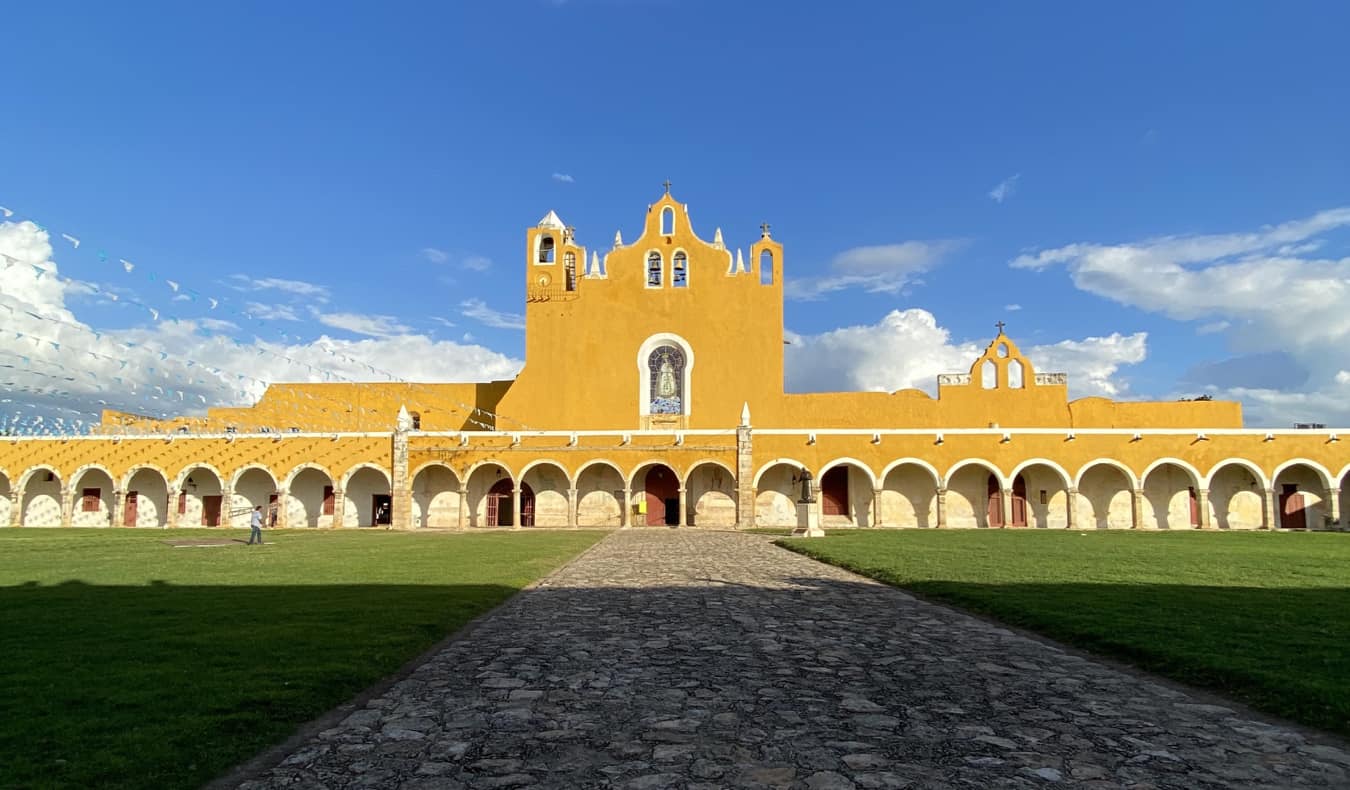 Posted: 1/12/21 | January 12th, 2021
Some things just aren't meant to be. Sometimes, no matter how much you want something, the universe seems to conspire against you.
While I believe you make your own fate, I do think the universe has a way of saying, "Hey, the timing isn't right. You should rethink your plans."
So it was with my move to Mexico.
Last year, I wrote how I had planned to move there for the winter.
I needed a mental break, wanted to save money by renting out my apartment, and had a number of friends living there. My goal was to work, eat tacos, have a little social bubble, and spend a lot of time socially distanced at the beach.
But, thanks to a new management company that refused to allow me to sublease my apartment, those plans withered away. And while I'm not above having someone live there "under the radar," most people in Texas need a car — and a parking pass for my building would definitely require my property management company's approval.
Thus there would be no winter in Mexico for me.
But I discovered something during this process: Mexico is awesome.
Yes, I know I'm late to this party. So late that the hosts are cleaning the dishes and asking me where the heck I was all night.
Mexico is not some undiscovered land. Nowhere I went could be considered "off the beaten path."
But while it was not my first time in the country — I'd briefly touched its shores as part of a cruise and once spent three days in a resort on a press trip way back in 2011 — it was my first time really seeing it.
Before this trip, I never gave Mexico much thought. It's just a few hours away from Austin, so I had always figured I could go there anytime. Why visit Mexico when I could see French Polynesia instead?
People rarely explore their own backyard. To many, travel is about long flights and faraway destinations.
So it was for me for a long time. Though in recent years Mexico rose higher on my list of places to visit as more friends raved about it, it just never seemed to make it to the top. I'd make plans to go, only to be distracted by a shiny object (i.e., some other country).
Oh, how I regret that after seeing what I'd been missing!
Mexico is magical.
In the six weeks I was there, I spent close to three in Tulum (which was terrible), one in Playa del Carmen, five days in the Yucatán, and two weeks in Oaxaca.
The original plan was to spend a few weeks in Tulum then move to Playa del Carmen, where some friends lived. We'd form our little social bubble, and I'd get some work done and stay until March. But by week three, I knew that wasn't going to happen. I hated Tulum and I didn't really vibe with Playa. (Here's a long post on why I hated Tulum in case you missed it.)
Playa was nice. There was a lovely beach, some good restaurants and bars, and lots of digital nomads. I can see myself going back, meeting people, and partying on the beach. But in the age of COVID, that's not what I wanted to do, so Playa didn't really feel like the place to be right now.
Between that and my apartment situation, I realized my stay in Mexico was coming to an earlier end than planned.
But what to do with my remaining time that was also COVID safe?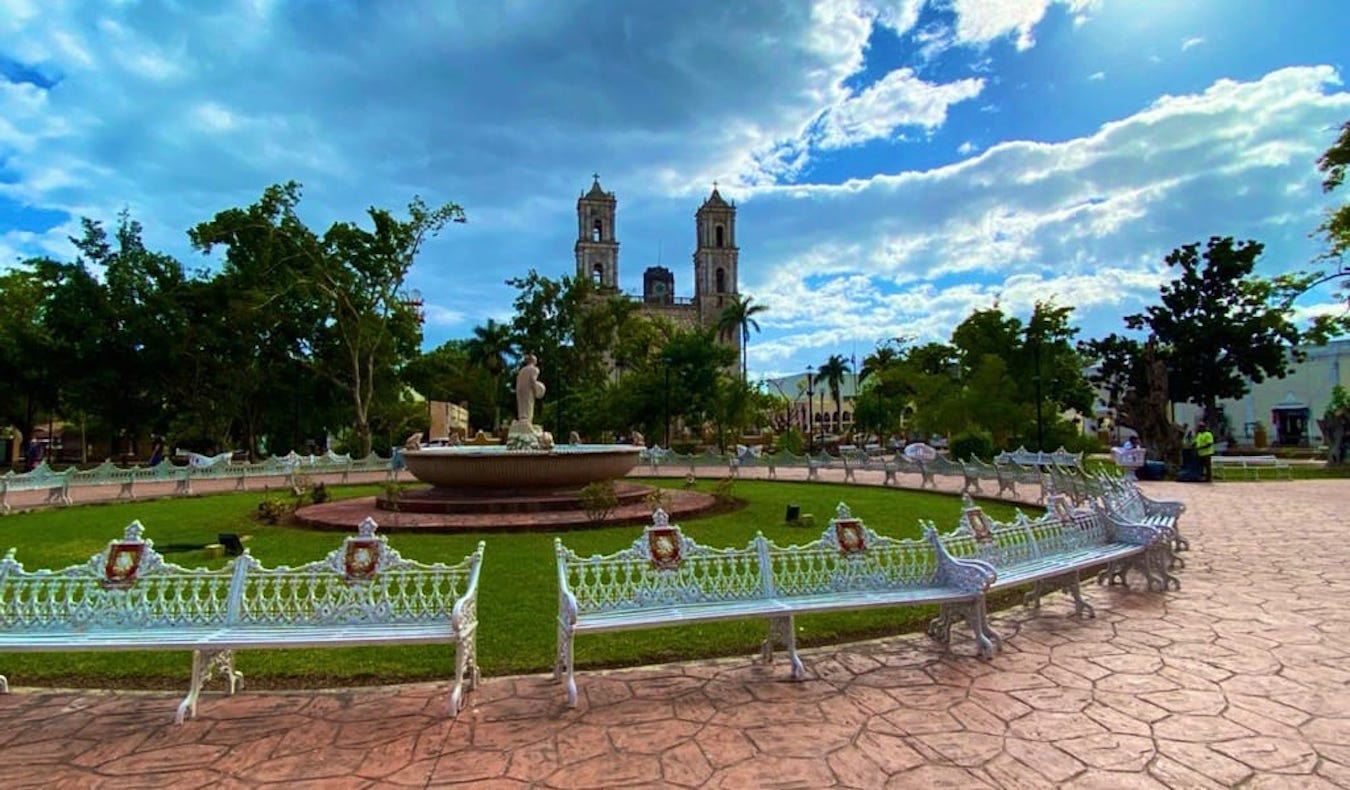 While in Tulum, a friend and I took a car to Yucatán — which was like crossing over into Shangri-La. Suddenly, the roads got better. Masks were being worn everywhere, there were restrictions on group sizes, and business hours were limited. Here was somewhere that took COVID seriously — and I loved it. The area felt safe, and its case count (only a few dozen a week in the entire state) reflected that.
It was also the first time since I landed that I really felt like I was in another country, not someplace designed for tourists who wanted a "safe" version of Mexico. I loved the Spanish architecture, the incredible and diverse cuisine, and, of course — as clichéd as it is — the people. So many people just wanted to stop and talk, and I felt a lot of hospitality there.
In Mérida, we found Mezcalería La Fundación, a mezcal bar recommended by a few bloggers, but it seemed closed. On a whim, I decided to walk around the block to this hot dog restaurant I had seen and ask if they knew if the bar would be open later.
"The bar closed permanently because of the pandemic," she replied.
"Crap," I said turning to my friend. "I guess we'll go to the market now."
The server turned to the other guy in the shop and, in Spanish too fast for me to understand, started talking, and then turned to me. "This guy will take you to a place nearby. It's very good."
So we followed a stranger back down the street toward the closed mezcal bar. At first, I thought there had been some miscommunication, but he knocked on another door instead, one so barely noticeable I had walked past it twice. A man came out, words were spoken, and we were told to go in.
"Whoa," I exclaimed. "We're in a mezcal speakeasy!" I was beaming, as I love speakeasies and fancy cocktail bars.
"Ohh, this is not the speakeasy," the bartender said. "For that, follow me."
He walked to the far end of the bar, then opened the bookcase into another secret bar. A bar within a bar!
"What's this bar's name?" I asked.
"We have no name," the hostess said.
"How do people find this place?"
"You have to have our number. It gets shared by word of mouth."
After a few drinks in the secret bar, we met the owner, Roberto. He used to work in advertising but got tired of it and started a mezcal brand. The bar we were in, Acervo, opened a year ago but was kept fairly secret. The speakeasy, which has no name, social media, or website but does have a beautiful outdoor garden, was started right before the pandemic.1
On hearing we were going to Oaxaca, he gave me the number of his friend. "He'll teach you all about mezcal."
Then into the night we went; music and dancing filled streets and plazas.
Even against the backdrop of the pandemic, Yucatán, and specifically its capital, Mérida, adhering to public health rules, showed that you could balance life and COVID and still keep case counts low. (Admittedly, this is aided by their ability to be able to do outdoors and spaced apart.)
But, while I loved Mérida, it was Oaxaca that really made me swoon.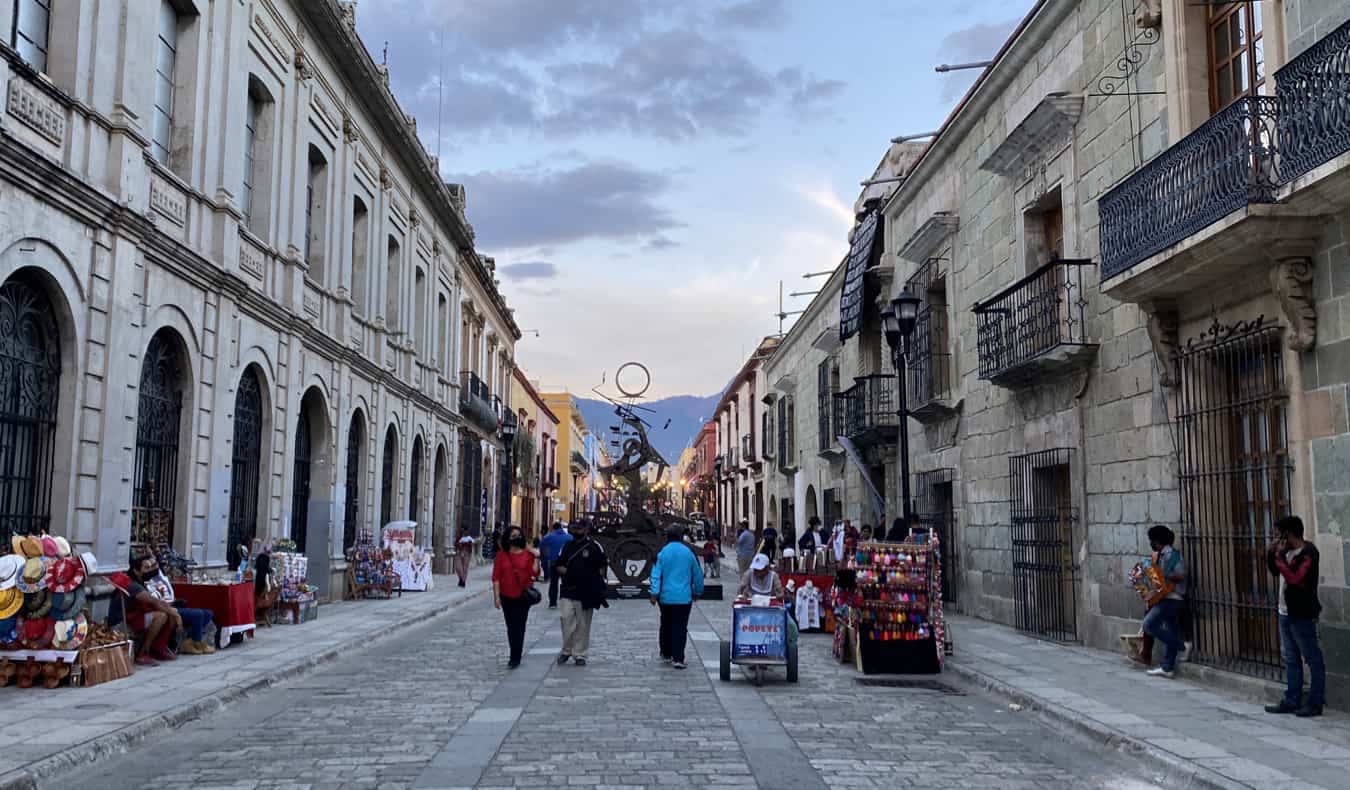 Have you ever showed up somewhere and before you know it, something in the air just tells you that this place is right for you? That it's everything you ever wanted and you're going to be in love with it forever?
That was Oaxaca for me. The food, the mezcal, the architecture, and (of course) the people were amazing. The city is a mix of modern buildings painted in bright colors, historic Spanish colonial churches, cobblestone streets, and lots of parks.
In the last decade, as mezcal has become incredibly popular, Oaxaca has also become the hub for all things mezcal, with tourists reaching record numbers before COVID. And, along with Mérida and Mexico City, it's considered one of the gastronomic centers of Mexico.
My expat friends and I ate and drank our way through the city. We discovered the hamburguesa, an Oaxacan street burger that contains beef, ham, hot dogs, two kinds of cheese, pineapple, tomatoes, and lettuce, all in a grilled bun (it's as delicious as it was unhealthy); ate lots of moles, tacos, and Oaxacan cheese; and went to the mountains to see some ruins and learn how Mezcal was produced. And, of course, we met Roberto's buddy, who did indeed give us an educational mezcal tasting on his bar's rooftop (and who helped my friend find her apartment when she decided to stay in Oaxaca for the winter).
***
I was surprised by how much I loved Mexico. Sure, it has problems: many cities are no-go zones because of cartels, corruption is rife, there's a lot of violence and poverty, and it gave its people no assistance to weather the pandemic. "You're on your own," said the government.
And there's a lot I still need to learn about the country. I only saw a tiny sliver of it through mezcal-tinted glasses. There's a lot more to see and a lot more of the culture, people, and life I needed to learn. I barely scratched the surface.
But that's all the more reason to return.
I can't believe I missed this place for so long.
What I fool I was!
I won't make the same mistake twice.

1- If you want to go to the speakeasy, you need to make a reservation. Text +52 999 658 1678 for that evening's password. On Thursdays, they have jazz.
2 – Let's talk COVID. Mexico is open for tourism. It doesn't require any testing or quarantining. (I got a PCR test before I went because it's just the right thing to do.) And that's why so many people go there to party. I mean, Tulum was insane, and I was glad to get out of there. Masks and restrictions were enforced in Yucatán and Oaxaca, but not so much in Quintana Roo (where Tulum, Playa del Carmen, and Cancún are).
But, frankly, I wouldn't advise going to Mexico right now. Cases have risen a lot since I first went and even once-safe places like Oaxaca aren't so safe anymore. I know that sounds hypocritical of me since I was just there — but things were different in November and, if I had to make the same decision now, I wouldn't do it. Mexico can wait.
Book Your Trip to Mexico: Logistical Tips and Tricks
Book Your Flight
Use Skyscanner to find a cheap flight. They are my favorite search engine because they search websites and airlines around the globe so you always know no stone is left unturned.
Book Your Accommodation
You can book your hostel with Hostelworld as they have the largest inventory. If you want to stay elsewhere, use Booking.com as they consistently return the cheapest rates for guesthouses and cheap hotels.
Don't Forget Travel Insurance
Travel insurance will protect you against illness, injury, theft, and cancellations. It's comprehensive protection in case anything goes wrong. I never go on a trip without it as I've had to use it many times in the past. My favorite companies that offer the best service and value are:
Looking for the best companies to save money with?
Check out my resource page for the best companies to use when you travel! I list all the ones I use to save money when I travel — and I think will help you too!
Want More Information on Mexico?
Be sure to visit our robust destination guide on Mexico for even more planning tips!