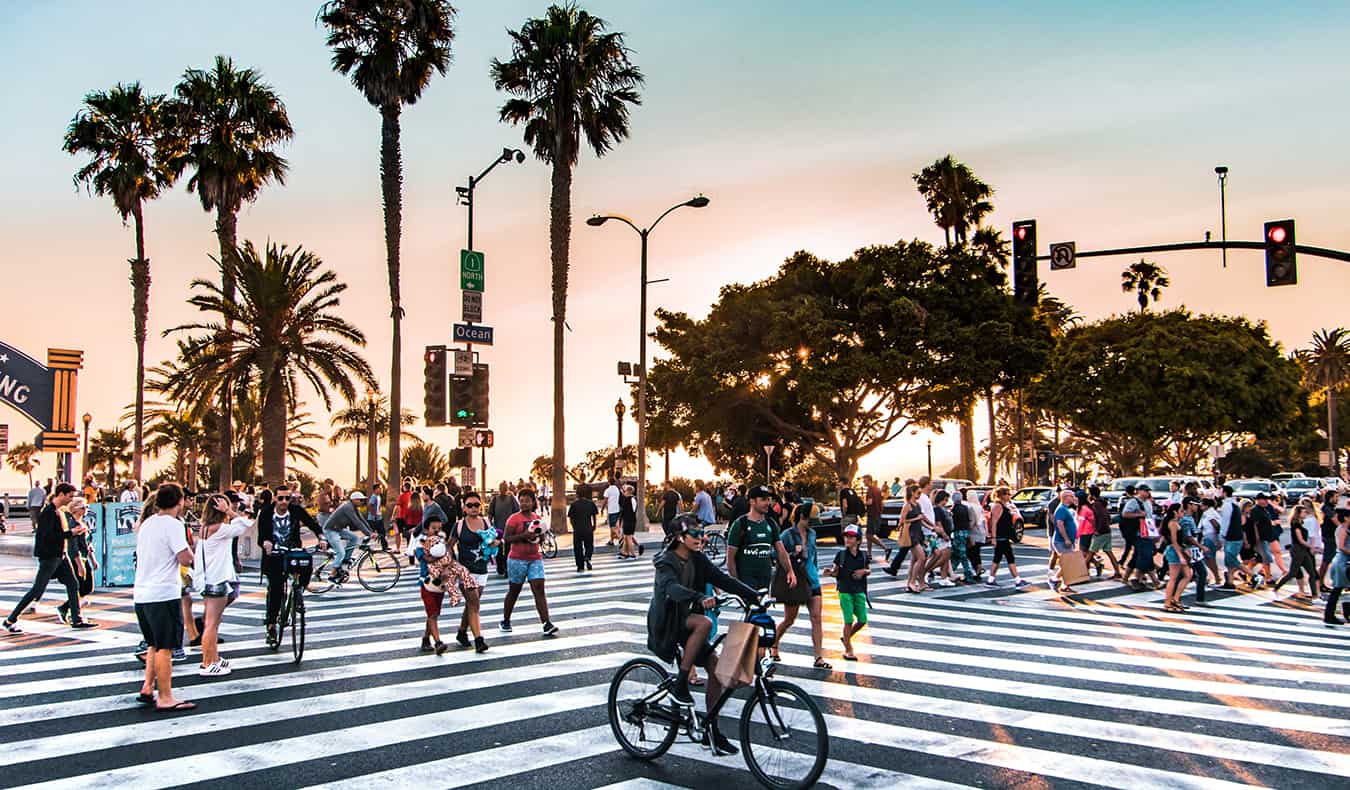 Posted: 11/29/18 | November 29th, 2018
Maybe it was the traffic. Maybe it was the smog. Maybe it was the apparent vanity of everyone I met. Or the "woo woo" way of life (I've seen people pick meals by using crystals). Maybe it was my innate pride in being an East coaster. I know it was definitely in part the lack of public transportation.
While I could never really put my finger on a single reason, there was just something about Los Angeles that just always rubbed me the wrong way.
Sure, I'd go to see friends or attend conferences and, while I enjoyed that fun, I hated the city itself.
Whenever I had to visit, I'd just think, "Ugh, another trip to L.A.! I hate that place."
I just never got the city or why people lived there. There were always a million other places I'd rather be.
After each visit, I always felt that if I never returned, I wouldn't be missing anything.
Heck, I even wrote a blog post about my disdain for the cirty.
And then, one day while I was visiting, I woke up and realized really liked — nay, LOVED — Los Angeles.
I don't know when it happened.
I can't pinpoint one precise moment or event.
After all, my routine in LA is always the same: see a few attractions, eat and drink lots, catch up with friends, maybe head to the beach, do some work, and host a meet-up.
But, one day, I just woke up, looked around, and said, "Ya know, I really like it here. I think I'll extend my stay."
The more I visited, the more interesting places I discovered or was taken to, the more offbeat sights I saw, and the more I got to know the city. I learned its history. I learned how to get around, when to brave the traffic and when not to. I found markets and hole-in-the-wall taquerias and noodle shops. I had too many martinis at the historic Musso & Frank's.
And then as I walked down the street to visit a friend on my last visit, the reason why it took me so long to love the city finally hit me:
I realized I hated LA for the same reason I originally hated Bangkok.
And now love LA for the same reasons I fell in love with Bangkok.
Let me explain:
Los Angeles isn't built for tourists.
Yes, tourists go there. Yes, there are a lot of touristy things to do there.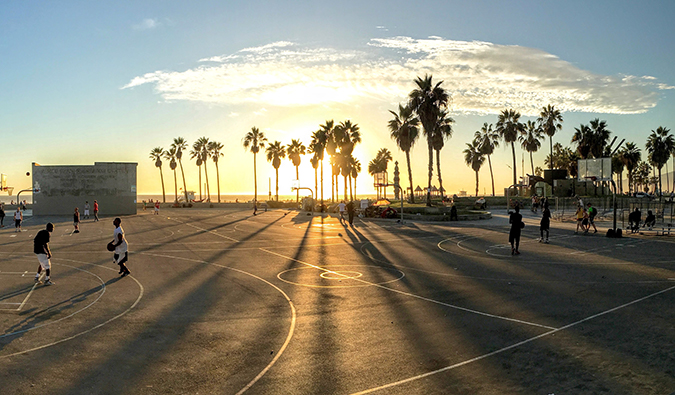 But it's not like Hong Kong, Paris, Buenos Aires, London, Sydney, or other places where you can go down a long list of attractions, drink in the culture, get around easily, and get a feel for the city in a short period of time.
No, the sprawling nature of Los Angeles, the traffic and cost of getting around, the lack of a city center, and the transient nature of its inhabitants make it a bad "tourist" city.
To get to know Los Angeles, you have to live there. Just like Bangkok.
Like Bangkok, L.A. requires you to stay awhile. It's an onion with layers you need to peel back over time.
The spirit of L.A. is found in its restaurants, markets, ethnic enclaves, offbeat bars, and coffee shops. It is found on hiking trails and beaches. In art and music shows.
It's found in day-to-day pace of the city. Los Angeles is a place you just "be" in.
I began to love Bangkok when I got to know it beyond the big temples and Khoa San Road backpacker trail. When I found hidden markets and amazing street stalls frequented only by locals, became friends with residents, and understood how it operated, I knew why people loved Bangkok so much.
Bangkok is not a city for tourists.
It's for residents.
Just like Los Angeles.
When I realized that, I stopped looking at Los Angeles through the lens of a tourist. When I began to look at through the eyes of the people who lived there, suddenly the city becomes alive with things to do and places to explore.
It turns out L.A. is a wonderful, diverse, and eclectic city if you know where to look.
I just never knew where to look until now.
Book Your Trip to Los Angeles: Logistical Tips and Tricks
Book Your Flight
Use Skyscanner. It's my favorite search engine because they search websites and airlines around the globe so you always know no stone is left unturned.
Book Your Accommodation
You can book your hostel with Hostelworld as they have the biggest inventory and best deals. If you want to stay somewhere other than a hostel, use Booking.com as they consistently return the cheapest rates for guesthouses and cheap hotels. Two of my favorite hostels in the city are:
For more hostel suggestions, check out my list of the best hostels in Los Angeles!
Don't Forget Travel Insurance
Travel insurance will protect you against illness, injury, theft, and cancellations. It's comprehensive protection in case anything goes wrong. I never go on a trip without it as I've had to use it many times in the past. My favorite companies that offer the best service and value are:
Looking for the Best Companies to Save Money With?
Check out my resource page for the best companies to use when you travel. I list all the ones I use to save money when I'm on the road. They will save you money when you travel too.
Want More Information on Los Angeles?
Be sure to visit our robust destination guide to LA for even more planning tips!