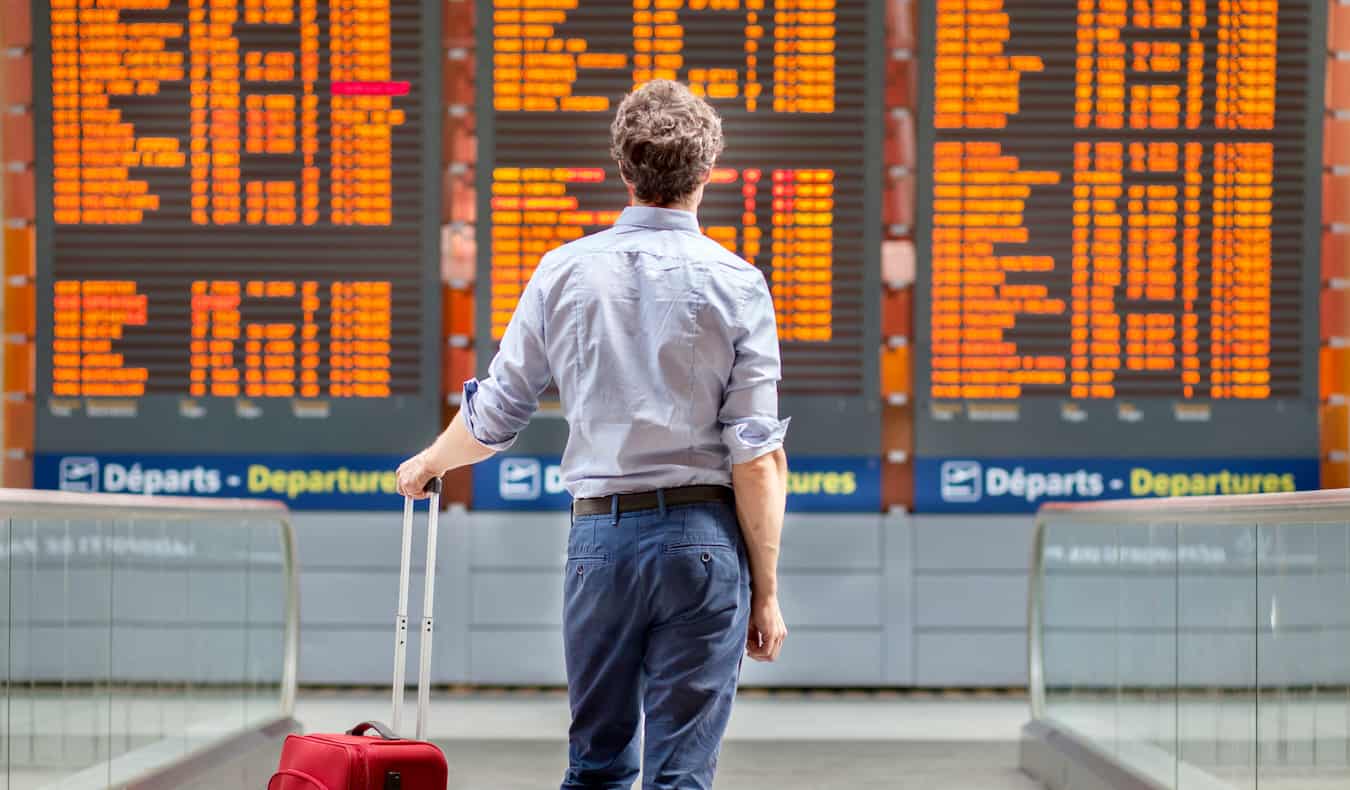 Posted: 10/26/2023 | October 26th, 2023
I talk a lot about travel insurance on this website. I know it's not an exciting topic, but it's the one thing I won't leave home without.
Travel insurance has saved me — and my readers — time and time again. I've had my gear broken and stolen, missed flights, needed doctor's appointments, and even needed urgent medical care abroad.
I've learned the hard way how vital it is — especially as a budget traveler.
Fortunately, these days, many credit cards come with travel insurance. And while I always recommend that you get comprehensive travel insurance in addition, there are a number of cards out that offer pretty robust protection at no additional cost.
If you're thinking about getting a new credit card, or if you want to know which of your current ones you can rely on for decent insurance, here's a list of the best credit cards with travel insurance:
How Credit Card Travel Insurance Works
Travel protection offered by credit cards does not cost anything extra, although nearly all of the cards that offer such insurance — with one notable exception (see below) — come with an annual fee.
It's one of the many reasons that getting a card with an annual fee is worth it (and why I think that avoiding cards with annual fees is one of the biggest mistakes you can make when using credit cards for travel). If something goes wrong while you're on the road and your card's insurance pays for it, you'll more than recoup the annual fee right there.
The most important thing to know is that for the insurance to kick in, you must have paid for your trip using that card. However, once you do that, you'll be covered.
While the payout limits vary greatly, as do the conditions that need to be met before coverage kicks in, these are general categories that credit card travel insurance usually covers:
Trip delay: covers meals, lodging, and other expenses if your trip is delayed at least six hours (for some cards, it must be at least 12)
Trip cancelation and interruption: reimburses trip costs if a covered reason (such as death in the family) causes you to cancel your trip or go home early
Rental car insurance: in the event of an accident, covers damage to the car; injuries are not covered (primary insurance kicks in before any other insurance, while if the card offers secondary insurance, you'll have to file with your own car insurance first)
Baggage: covers delay of, loss of, or damage to your baggage
Accident insurance: in the case of death or dismemberment, you or your beneficiaries will receive a payout
While these are categories that credit cards with the best travel insurance generally include, always read the fine print of your coverage no matter what. There's a lot in there that can change what you're eligible for, such as what state you live in, the length of your trip, and more.
With that in mind, here are the best credit cards for travel insurance and what they cover:

MY TOP PICK: Chase Sapphire Reserve®
This is my favorite premium rewards card. It offers the most comprehensive travel insurance out of any credit card and is one of the only ones to include any kind of medical insurance. The Reserve also offers airport lounge access, a fantastic roster of transfer partners, and an array of statement credits, including a $300 USD annual travel credit that brings the annual $550 USD fee down to a more reasonable $250 USD.
As a Visa Infinite® card, the Chase Sapphire Reserve's travel insurance includes the following:
Primary car rental insurance up to $75,000 USD
Travel accident insurance up to $1,000,000 USD
Trip cancelation/interruption coverage up to $10,000 USD per person and $20,000 USD per trip
Trip delay coverage of $500 USD after delays of six hours or more
Lost luggage coverage up to $3,000 USD
$100 per day for up to five days if your baggage is delayed
Emergency medical and dental coverage up to $2,500 USD for treatment (minus a $50 USD deductible)
Emergency evacuation insurance up to $100,000 USD
Learn more
If you don't want to pay the high annual fee for the Reserve, the card_name offers most of the same benefits for a much lower one ($95 USD). Just note that the Preferred comes with lower payouts and more restrictions (for example, trip delay coverage doesn't kick in until a delay of at least 12 hours). Emergency medical and evacuation insurance also isn't covered on the Preferred.
Additionally, if you're eligible for a business card, the card_name has the almost the same coverage as the Chase Sapphire Preferred.

Capital One Venture X
A few years ago, Capital One overhauled its cards, and the Capital One Venture X now competes with the top brands, including some of the best travel protection around. You'll also get a generous welcome offer, lounge access, travel credits, and a solid points-earning structure. It also offers particularly unique features: you'll earn 2x points on every purchase, and there's no fee for up to four authorized users.
As a Visa Infinite® card, coverage is similar to that offered by the Chase Sapphire Reserve (though it doesn't offer baggage delay, medical, or evacuation coverage, all of which the Reserve does).
The Venture X offers these protections:
Travel accident insurance up to $1,000,000 USD
Primary car rental insurance up to $75,000 USD
Trip cancelation and interruption coverage up to $2,000 USD per person, per trip
Up to $500 USD when travel is delayed by six hours or more
Lost luggage up to $3,000 USD
Cell phone protection up to $800 USD for repair or replacement (minus a $50 USD deductible)
Learn more
If you don't want to pay the $395 USD annual fee for the Venture X, the card_name offers solid travel protection at a lower annual fee ($95 USD), though without some significant benefits, like trip interruption, cancelation, or delay insurance.

Bilt Rewards Mastercard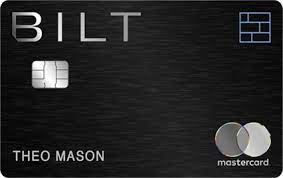 The Bilt Mastercard is the only credit card that allows you to earn points by paying your rent. It also offers the best travel insurance you can get on a card with no annual fee.
Since Bilt is a World Elite Mastercard, you'll get access to that suite of travel insurance benefits. Notably, it doesn't have accident insurance or medical coverage, so if you're relying on Bilt for that, you'll want to purchase additional travel insurance that does.
Bilt's travel insurance includes the following:
Primary car rental insurance up to $50,000 USD (secondary for New York State residents when renting within the US)
Trip cancelation and interruption coverage up to $5,000 USD
Trip delay coverage (after a delay of six hours) of $200 USD per day, up to $1,800 USD
Cell phone protection up to $800 USD minus a $25 USD deductible (cracked screens not included)
Learn more
The Platinum Card from American Express
At $695 USD per year, the Platinum Card from American Express has the highest annual fee of any consumer travel card out there, but that doesn't necessarily translate to better benefits across the board. While the Platinum does offer great travel insurance, the Chase Sapphire Reserve handily beats it in all categories.
However, the Platinum offers emergency evacuation and medical transport coverage (with no limit on cost), which can be huge if you end up needing to take advantage of it. Evacuation and transport costs can be incredibly expensive, costing upwards of $250,000 USD!
It also offers the best lounge access of any travel card, elite status benefits, travel perks, special hotel discounts, and luxury goods and service credits.
The Platinum Card's protections include the following:
Secondary car rental coverage
Trip cancelation and interruption coverage of $10,000 USD per person, per trip (on round-trip tickets only)
Trip delay coverage up to $500 USD if six hours or more (on round-trip tickets only)
Lost luggage coverage up to $3,000 USD per person
Emergency evacuation and medical transport coverage: no limit; must be coordinated via the Premium Global Assist Hotline
Cell phone protection up to $800 USD minus a $50 USD deductible
Learn more
How to Use Your Credit Card's Travel Insurance
Ensuring that you're covered for your trip is pretty easy. Just follow these steps:
Use your card (or points associated with that card) to pay for your trip (flights, rental cars, hotels, etc.).
Keep all receipts, and take photos of everything if you need to file a claim (just in case).
Submit your claim ASAP if you need to file one.
Always read the fine print!
Frequently Asked Questions About Credit Card Travel Insurance
Do Visa credit cards come with travel insurance?
Premium Visa cards come with travel insurance, and several on this list are Visa cards. Visa Platinum, Visa Signature, Visa Infinite, Visa Platinum Business, and Visa Signature Business Premium all offer some form of travel insurance. Coverage varies based on the type of card you choose.
Do credit cards automatically have travel insurance?
No, which is why it's important to know which ones do so that you can use the right card when paying for your trip. Most premium travel credit cards come with some form of insurance, but coverage does vary. Always read the fine print!
What's the difference between credit card insurance and travel insurance?
There is a lot of overlap between the two, such as trip and baggage delay coverage, trip cancelation/interruption coverage, and car rental insurance. The main difference is that standard travel insurance policies offer more comprehensive medical coverage. That's why I always buy travel insurance before I go abroad.
How do you submit a claim for credit card insurance?
Every card's process is a bit different, but generally, you'll need to file your claim online, including all supporting documentation. You can call the hotline on your card to get more information and to open a claim as well.
Does credit card insurance cover missed flights?
It depends on the reason. Covered reasons (which depend on the card) often include a delayed flight that makes you miss your connection or an issue with your airplane or airline. But if you missed your 6am flight because you overslept, you're out of luck.
***
If you're deciding on which credit card is best for travel insurance, take a hard look at your needs so that you get the one that suits you best. If you never rent cars, you might not care about having the best car rental coverage. Maybe you care most about making sure you're covered in the event of delays (after all, these are happening more these days). Either way, prioritize what's important to you.
But no matter what card you get, I still recommend getting a comprehensive travel insurance policy to cover you for medical mishaps that may happen on the road. That way you're protected no matter what happens.

Book Your Trip: Logistical Tips and Tricks
Book Your Flight
Find a cheap flight by using Skyscanner. It's my favorite search engine because it searches websites and airlines around the globe so you always know no stone is being left unturned.
Book Your Accommodation
You can book your hostel with Hostelworld. If you want to stay somewhere other than a hostel, use Booking.com as it consistently returns the cheapest rates for guesthouses and hotels.
Don't Forget Travel Insurance
Travel insurance will protect you against illness, injury, theft, and cancellations. It's comprehensive protection in case anything goes wrong. I never go on a trip without it as I've had to use it many times in the past. My favorite companies that offer the best service and value are:
Want to Travel for Free?
Travel credit cards allow you to earn points that can be redeemed for free flights and accommodation — all without any extra spending. Check out my guide to picking the right card and my current favorites to get started and see the latest best deals.
Need Help Finding Activities for Your Trip?
Get Your Guide is a huge online marketplace where you can find cool walking tours, fun excursions, skip-the-line tickets, private guides, and more.
Ready to Book Your Trip?
Check out my resource page for the best companies to use when you travel. I list all the ones I use when I travel. They are the best in class and you can't go wrong using them on your trip.
Advertiser Disclosure: "Nomadic Matt has partnered with CardRatings for our coverage of credit card products. Some or all of the card offers on this page are from advertisers and compensation may impact how and where card products appear on the site. Nomadic Matt and CardRatings may receive a commission from card issuers."
Editorial Disclosure: "Opinions, reviews, analyses & recommendations are the author's alone, and have not been reviewed, endorsed, or approved by any of these entities. This page does not include all card companies or all available card offers."