Books & Ebooks • Budget City Guides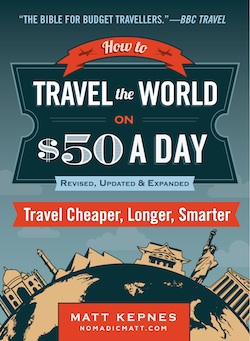 My New York Times best-selling paperback guide to world travel will teach how to master the art of travel so that, no matter how long you want to travel for, you'll save money, get off the beaten path, and have a more local, richer travel experience. This book will teach you tips and tricks not found in major travel magazines or other guidebooks – knowledge learned through years of actual experience on the road.
While this blog contains a lot of detailed information, this book goes deeper and further and features suggested companies, advice, and cost-break downs for regions not found anywhere on this site and is the step-by-step planning tool I wish I had when I was planning my trip. If you want to learn how to travel on an first class on an economy class budget and turn your dream destination into a reality, this book is for you. Whether new or experienced traveler, you're going to learn new tricks to help you travel better! There's a reason BBC Travel called this book "The bible for budget travelers"!!
Learn More | Buy on Amazon | Buy on Barnes and Noble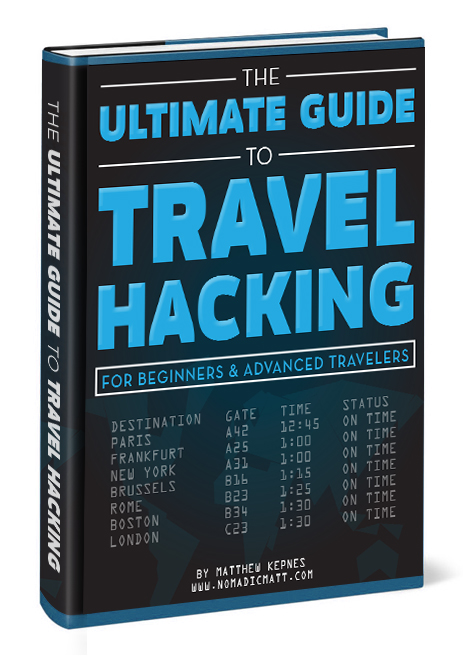 Imagine being able to fly anywhere in the world as often as you want — for next to nothing. From taking your family to Europe, flying first class, to sleeping in an overwater bungalow in Maldives – it's all possible. Money is the number one reason why people don't travel more and this book shows you how to take money out of the equation. It will teach you how to master frequent flier and hotel loyalty programs and use those system to gain hundreds of thousands of points per year before even stepping foot on an airplane or in a hotel prior. The strategies in this book are what allows me to travel so often on a budget and will get you out of your house faster, cheaper, and in comfort…..because there's nothing like starting your trip in a first class suite that only cost $10!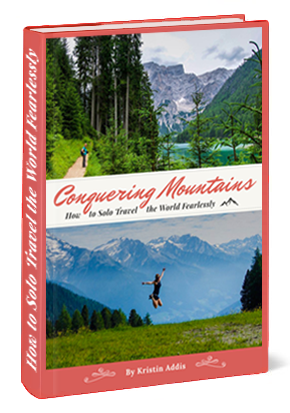 For close to a year, Kristin Addis from Be My Travel Muse has been writing a monthly column on solo female travel for this website. She's covered WWOOFing in South Africa, hitchhiking in China, safety tips, what to tell naysayers, and much, much more. Over the last few months in response to many emails and inquiries, Kristin and I worked together on a guide to solo female travel. It includes lots of practical travel information but also tips and advice that are specific to women and their travel needs. If you're a female traveler and looking for a resource about traveling as a woman, this book is for! It will give you the tools you need to succeed.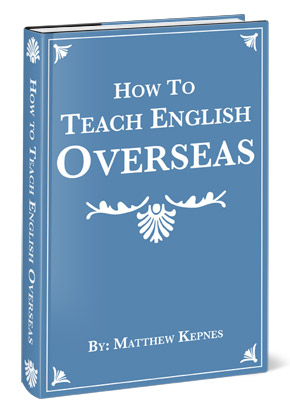 Looking to get a teaching job overseas but not sure where to start? Worried it might be hard? It's easier to get a job than you think – even if you've never taught a day in your life. Once you know just a few tips and tricks, it's easy. This book will help show you those tricks and eliminate your stress, fear, and anxiety about finding a job. It will save you weeks of online research and give you the most accurate and updated information you need. It was written by teachers for teachers featuring dozens of interviews as well as job recruiters to help you cinch your interview and get hired.

My Budget City Guides