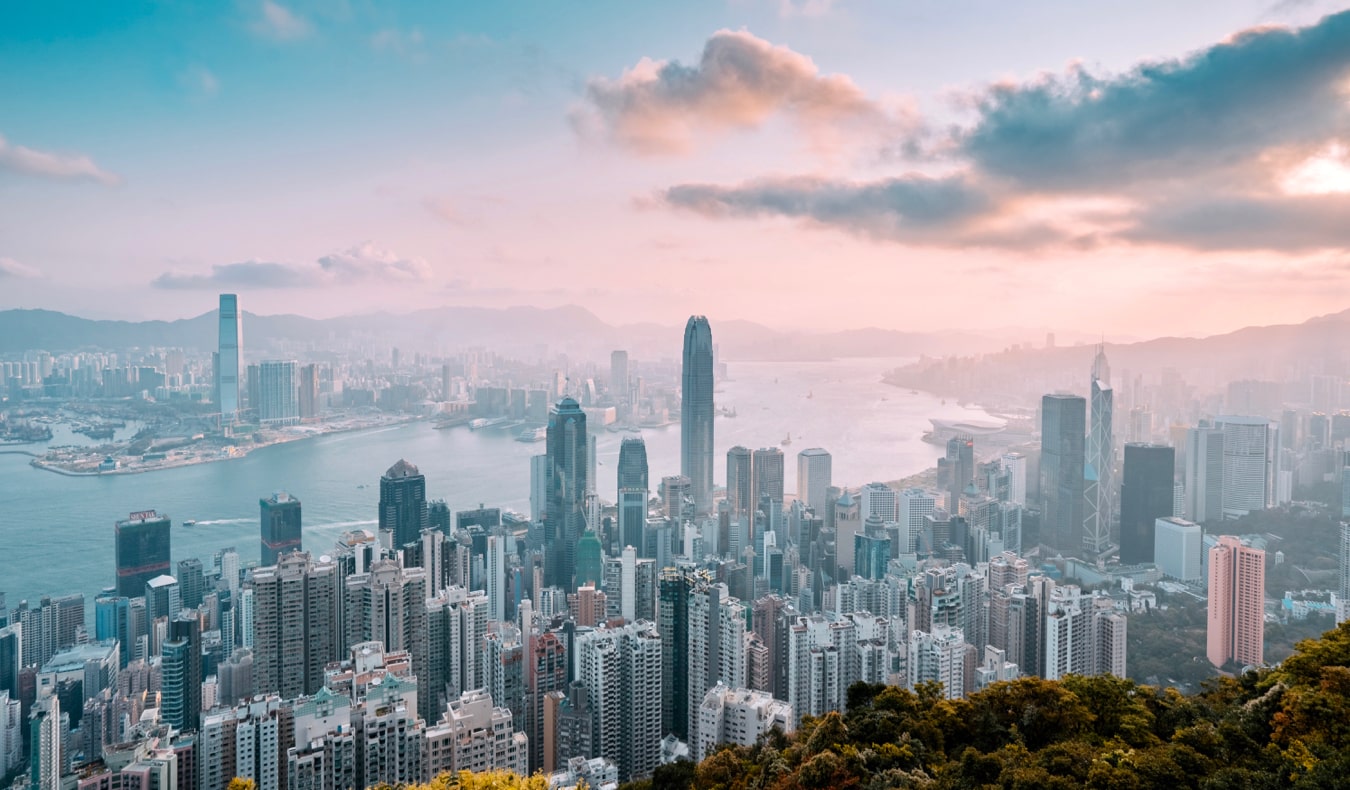 Last Updated: 5/15/23 | May 15th, 2023
Hong Kong is one of the most densely-packed cities in the world. It's a vibrant, towering, eclectic city that's bursting at the seams with people, food, activities, and history.
It's one of my favorite cities in the world.
Home to over 7.4 million people, Hong Kong is comprised of over 260 islands. It's a fast-paced city with world-class food, a lively nightlife, energetic night markets, and plenty of spaces to escape to when you need to relax.
Whenever I visit Asia, I make sure to stop in for a visit. I never get tired of spending time here — and I'm sure you won't either!
To help you plan your trip, here's my list of the best things to do in Hong Kong:

1. Take a Free Walking Tour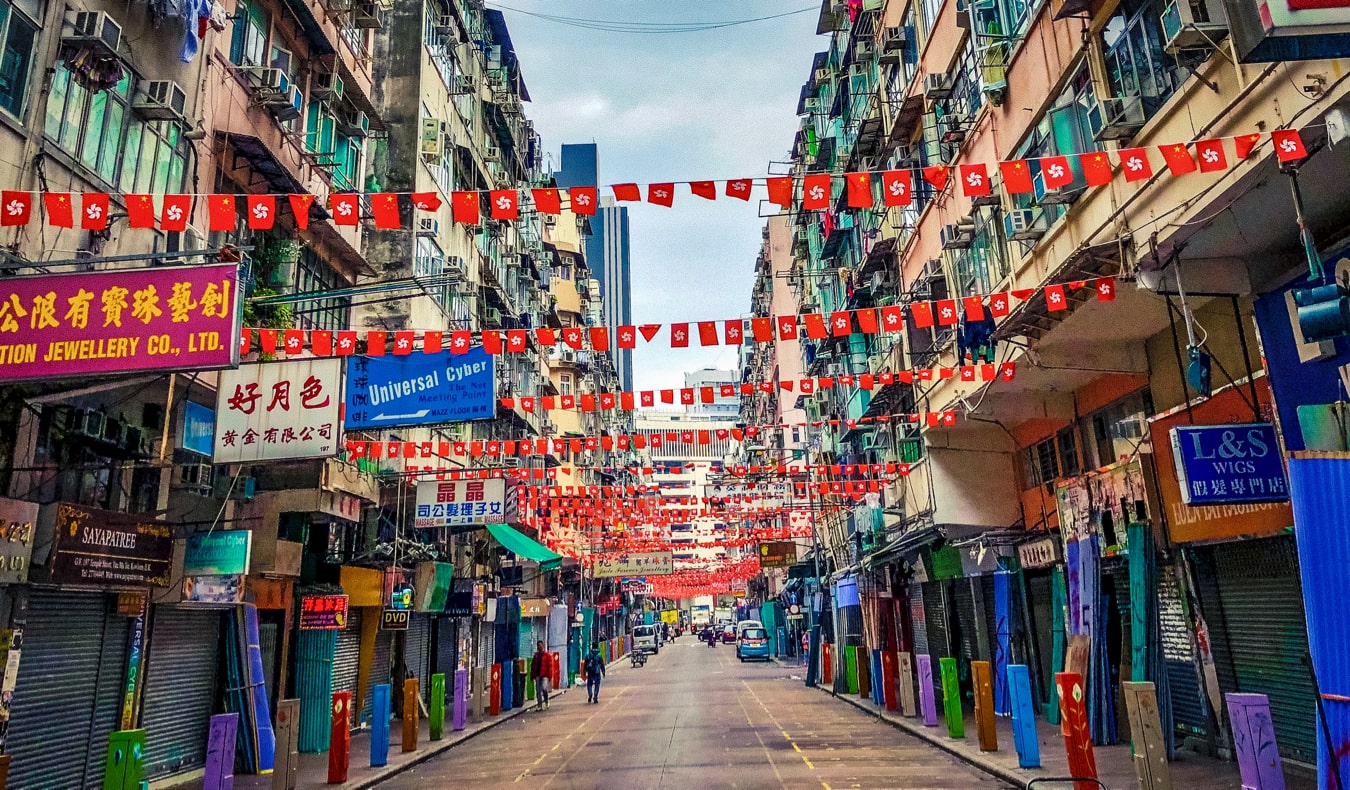 The first thing I do when I arrive at a new destination is take a free walking tour. They give me the lay of the land, show me the main sites, and give me access to a knowledgeable local who can answer all my questions.
There are two companies that offer comprehensive free walking tours in Hong Kong:
Both offer multiple tours and have competent, knowledgeable local guides. Just make sure you tip your guide at the end!

2. See the Street Markets in Mong Kok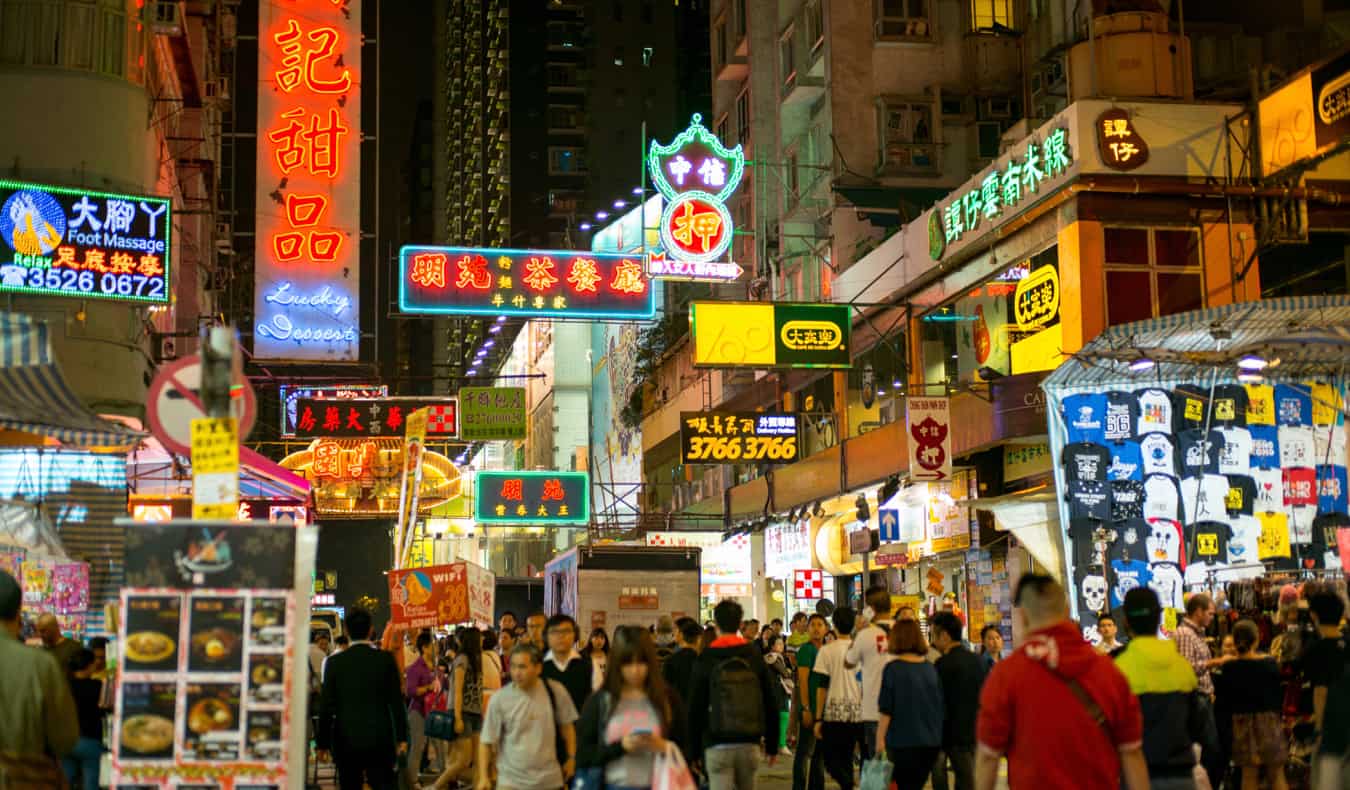 Located on Kowloon, Mong Kok is a winding area of narrow streets known for its markets. To really get a sense of the city, come here and soak up the frenetic atmosphere, see the sights, and bask in the organized chaos of Hong Kong. If you're looking for inexpensive souvenirs, be sure to check out the Ladies Market (it has lots of bargain clothing, accessories, and souvenirs) and the Temple Street Night Market (which is more of a flea market). Even if you don't plan on buying anything, you should still visit some of the markets. You'll get a much deeper feel for the city and there is lots of great people-watching here too.
Tung Choi St, Mong Kok, Hong Kong and Temple St, Jordan, Hong Kong. The markets are open every day, starting around noon and closing in the late evening (times vary).

3. Ride the Star Ferry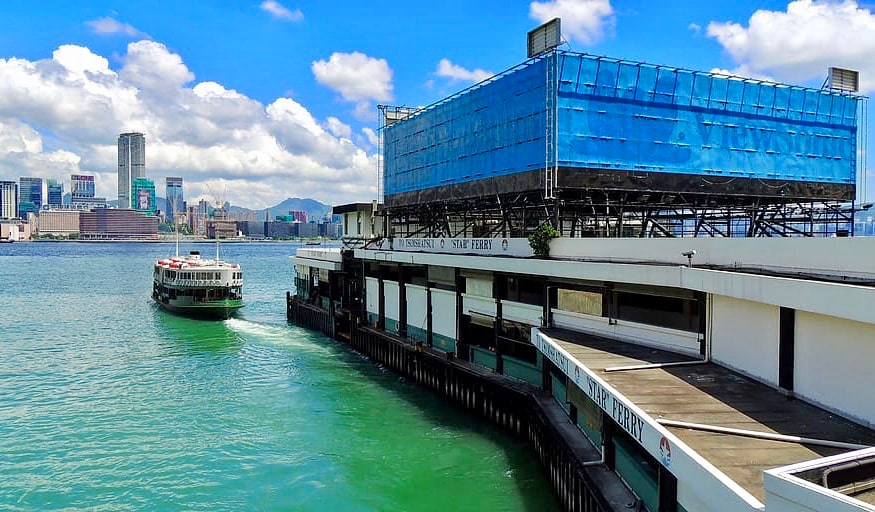 While you'll likely need to ride the Star Ferry just to get around, it also makes for a fun activity in and of itself. You'll be able to see the city and its towering skyline from a new perspective — all for just 2.70 HKD. It's one of my favorite activities (and it's cheap too!).
Star Ferry Pier, Kowloon Point, Tsim Sha Tsui, +852 2367 7065, starferry.com.hk/en/service. The ferry runs from 6:30am-11:30pm every day, though they occur less frequently on weekends and holidays. Tickets are 5 HKD, while a 4-day pass costs 50 HKD.

4. Visit the Hong Kong Museum of History
One of the best ways to learn about a place and its people is to learn about its past. Opened in 1975, the Hong Kong Museum of History provides an excellent overview of Hong Kong's long and complex history, with exhibits on archaeology, social history, ethnography, natural history, and more. It's a huge museum (there are over 4,000 exhibits in just one of it's permanent exhibitions) so allow a few hours if you want to see it all. Even if you're not a history buff like me, it's worth a visit to develop a better understanding of the city, its people, and its culture.
100 Chatham Road South, Tsim Sha Tsui, Kowloon, +852 2724 9042, hk.history.museum/en_US/web/mh/index.html. Open Wednesday-Monday from 10am-6pm (7pm on weekends). Admission is free but some special exhibitions may require a fee.

5. Take in the View from Victoria Peak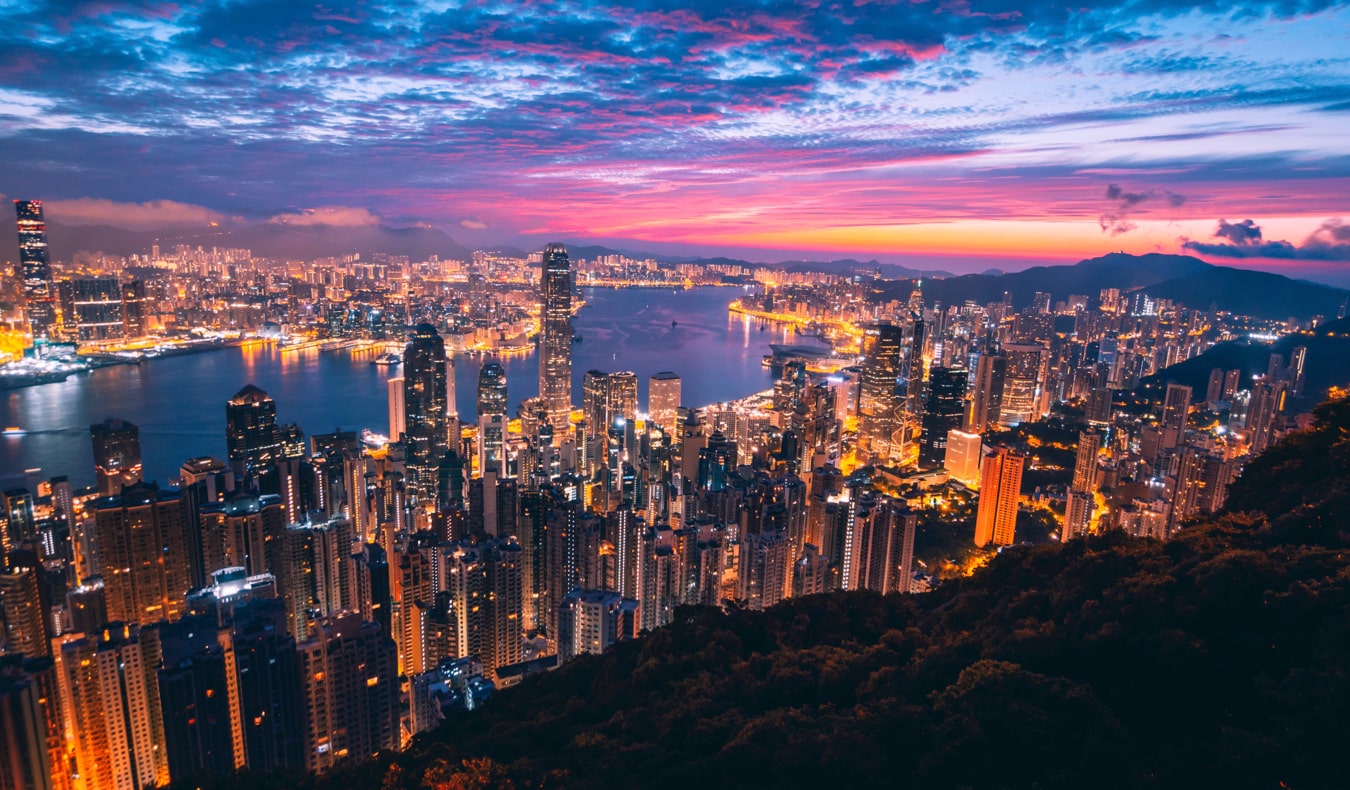 For the best view of the city (especially at night), visit Victoria Peak (usually just called "the peak"). It's Hong Kong Island's largest mountain, standing at 518 meters (1,700 feet) tall. You can hike to the top (which is exhausting, especially in the heat) or ride a funicular. At the top, you'll be rewarded with a stunning 180-degree view of the skyline, Victoria Harbor, Kowloon, and the surrounding hills. It's the best view of the city.
No.1 Lugard Road, +852 2849 7654, thepeak.com.hk. Open daily from 7am-10pm. A return trip with entry to the sky terrace (a unique building with shopping and dining) is 148 HKD per person.

6. Walk the Tsim Sha Tsui Promenade
To get a feel for the city, spend some time strolling along the Tsim Sha Tsui waterfront. You can take in the towering skyline of Hong Kong Island and see the Avenue of Stars (which is Hong Kong's version of Hollywood's "Walk of Fame" in Los Angeles). There are tons of shops and restaurants here as well. At night, a large outdoor market serving traditional Cantonese food as well as knockoffs and souvenirs takes over the area. A lot of the city's museums are nearby too.
Salisbury Road, Tsim Sha Tsui, Kowloon (next to the Star Ferry pier). Open 24/7. Admission is free.

7. Enjoy Kowloon Park
To relax and soak up the sun, head to Kowloon Park. It's a massive green space that spans over 32 acres and is home to some relaxing Chinese gardens, ponds where you can feed ducks and other birds, an aviary, a fitness center, a swimming pool, and lots of space to relax and watch the city go by. When the weather gets too hot (and it will!) come here to chill out in the shade. It's one of the best places to people-watch in the city.
22 Austin Rd, Tsim Sha Tsui, Kowloon, +852 2724 3344, lcsd.gov.hk. Open daily from 5am-12am. Admission is free.
8. Visit the Dr. Sun Yat-sen Museum
This museum is devoted to Dr. Sun Yat-sen, a revolutionary, politician, physician, and philosopher who devoted his life to overthrowing the Qing Dynasty (China's last imperial dynasty). He's one of the few figures beloved in Hong Kong, Taiwan, and mainland China alike (there are memorials to him in both Taiwan and mainland China as well). The museum provides a comprehensive overview of his life, his career, and Hong Kong's vital role in the reform movements of the late 19th and early 20th centuries that shaped China as we know it today.
7 Castle Road, Mid-Levels, Central, +852 2367 6373, hk.drsunyatsen.museum. Open Monday–Wednesday and Friday from 10am–6pm; Saturday–Sunday from 10am–7pm (closed Thursdays). Admission is free.

9. Rent a Junk Boat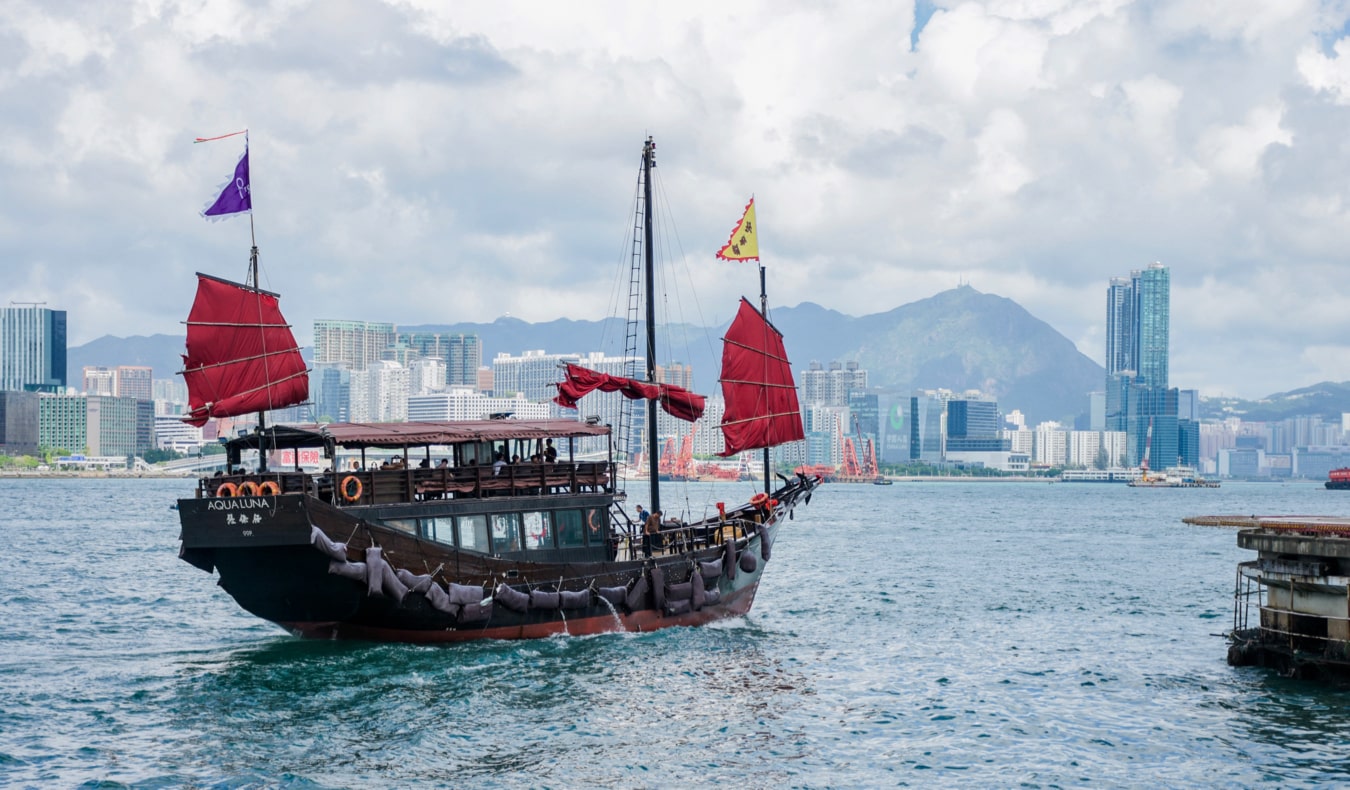 Junk boats — those classic boats with the large sail you see in any movie about Hong Kong — are an iconic part of Hong Kong. These traditional ships have been around since the 2nd century (the name possibly derives from chuán, the Chinese word for "ship").
Today, you can sail around on a half-day or full-day trip. You can rent a private boat with a large group of friends (12–60 people) with packages that range from bring-everything-yourself to all-inclusive. You can also join a group tour and pay per person if you're traveling solo. Here are some recommended companies that offer affordable tours:
Island Junks – They have a couple cruise options, costing around 630 HKD per person.
Saffron Cruises – If you have a large group (20-30 people), this is the best option for you. A charter will cost between 9,500-14,000 HKD.
Hong Kong Junks – This is the classic party boat experience, usually for younger travelers. Budget options starting at 700 HKD per person for minimum 20 people.
10. Visit the Hong Kong Heritage Museum
This museum is a nice follow-up to the history museum. Its focus is on both Hong Kong's history as well as its art. There's a comprehensive exhibit about the New Territories (the least-populated area of Hong Kong) and there's also an opera house for cultural performances. Overall, the museum provides an insightful overview of the city's culture and art scene. It's located near Sha Tin Park and the Shing Mun River, a picturesque section of the city.
1 Man Lam Rd, Sha Tin, New Territories, +852 2180 8188, heritagemuseum.gov.hk. Open Wednesday-Sunday from 10am-6pm (7pm on weekends). Admission is free.

11. Ngong Ping 360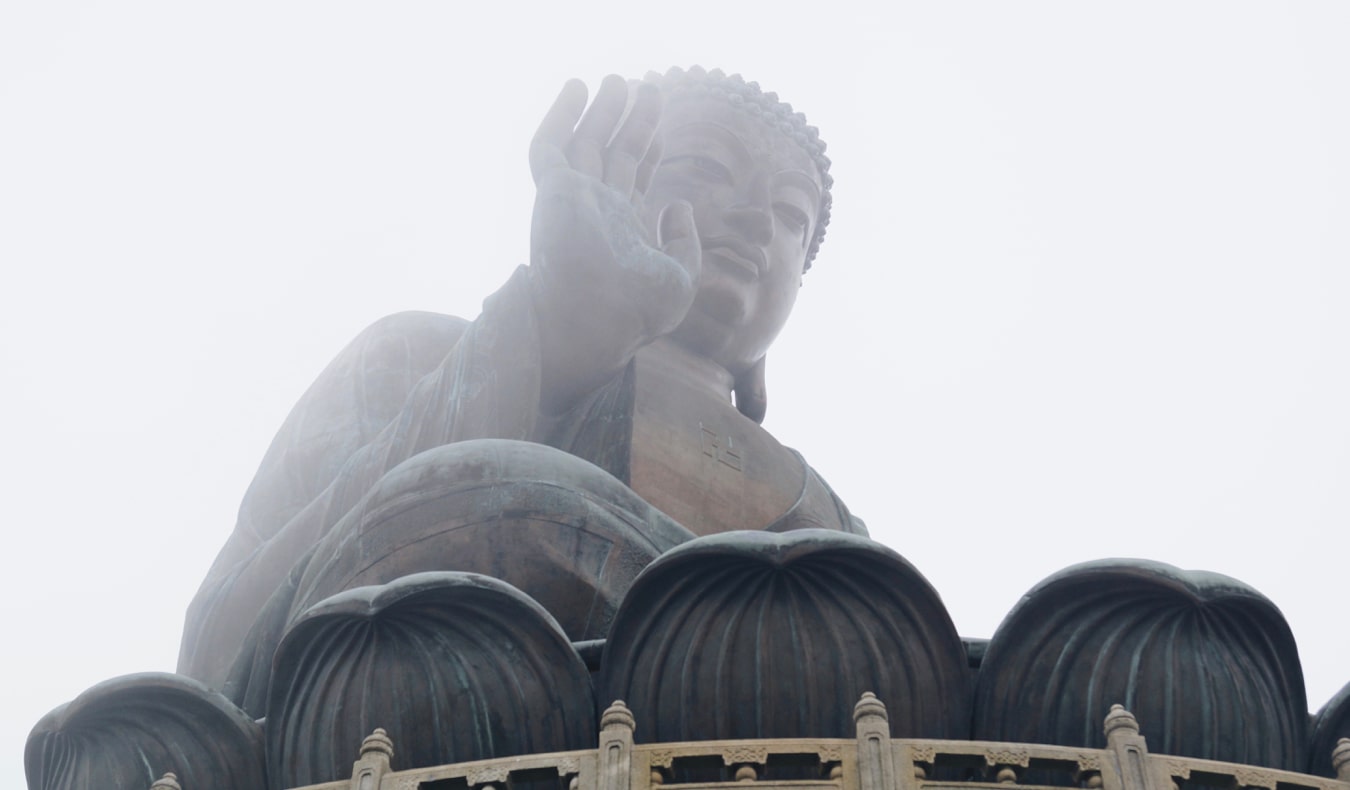 Ngong Ping 360 is a gondola that stretches over 5.7 kilometers (3.5 miles) from Tung Chung across the bay toward the airport and then onward to Lantau Island. The ride takes around 25 minutes and offers a panoramic view of the entire city and harbor.
You'll arrive at Ngong Ping Village, which is super touristy (there are lots of tacky souvenir shops and carnivalesque performances) but still fun. Don't miss the nearby Po Lin Monastery (a Buddhist monastery founded in 1906) and Tian Tan, a 34-meter bronze Buddha statue that sits on the top of the island's peak.
11 Tat Tung Road, Tung Chung, Lantau Island, +852 3666 0606, np360.com/en/cable-car. Open 10am-6pm on weekdays and 9am-6pm on weekends on holidays. A round-trip adult ticket for the cable car is 235 HKD for a standard cabin and 315 HKD for a crystal cabin (a cable car with a glass-bottom floor).

12. Take a Food Tour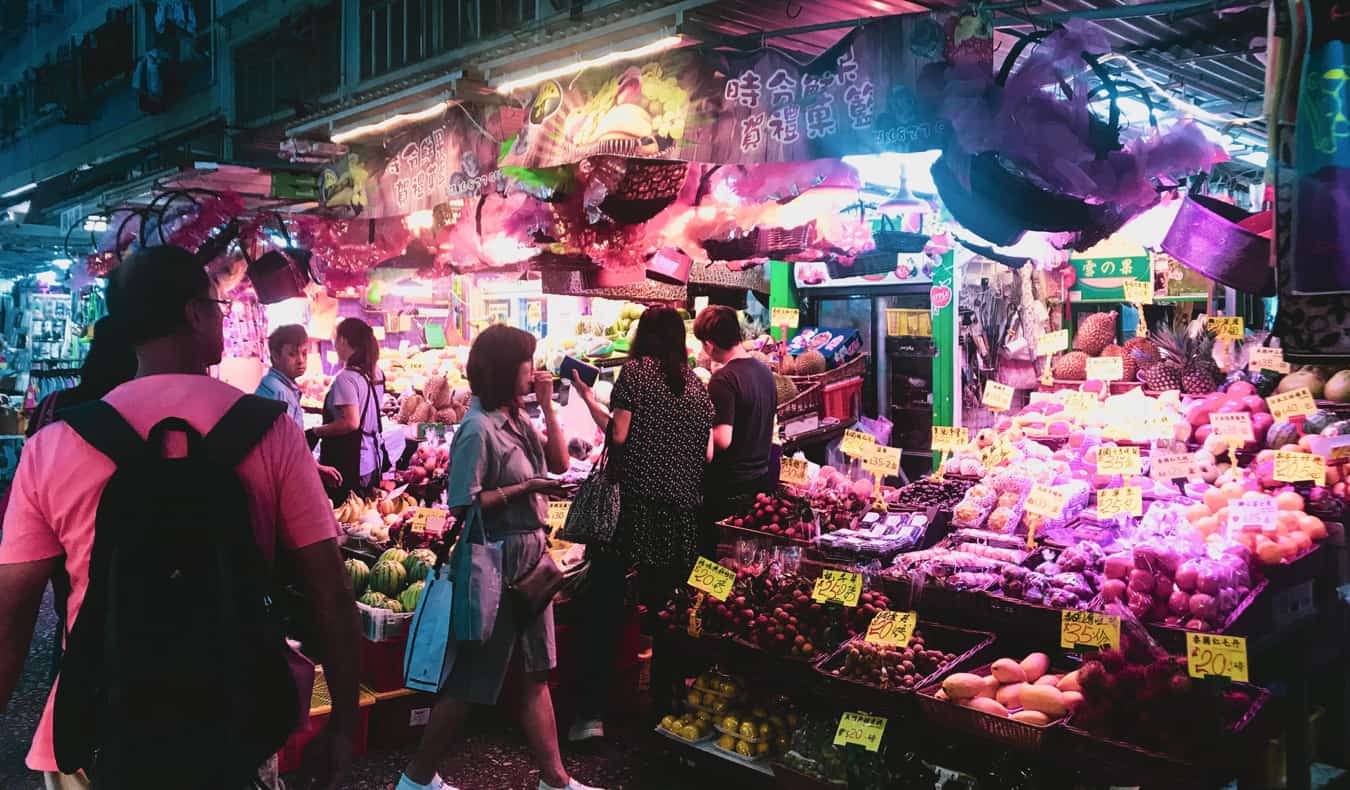 Hong Kong is a foodie city — it's why I love to visit whenever I'm in the area. There are over 10,000 restaurants here so you can find pretty much any sort of food you're looking for. With so many options, though, it can be easy to get overwhelmed. That's why I suggest taking a food tour to help you get the lay of the culinary land.
The following food tour companies offer the best value tours:
13. Take a Day Trip to Macau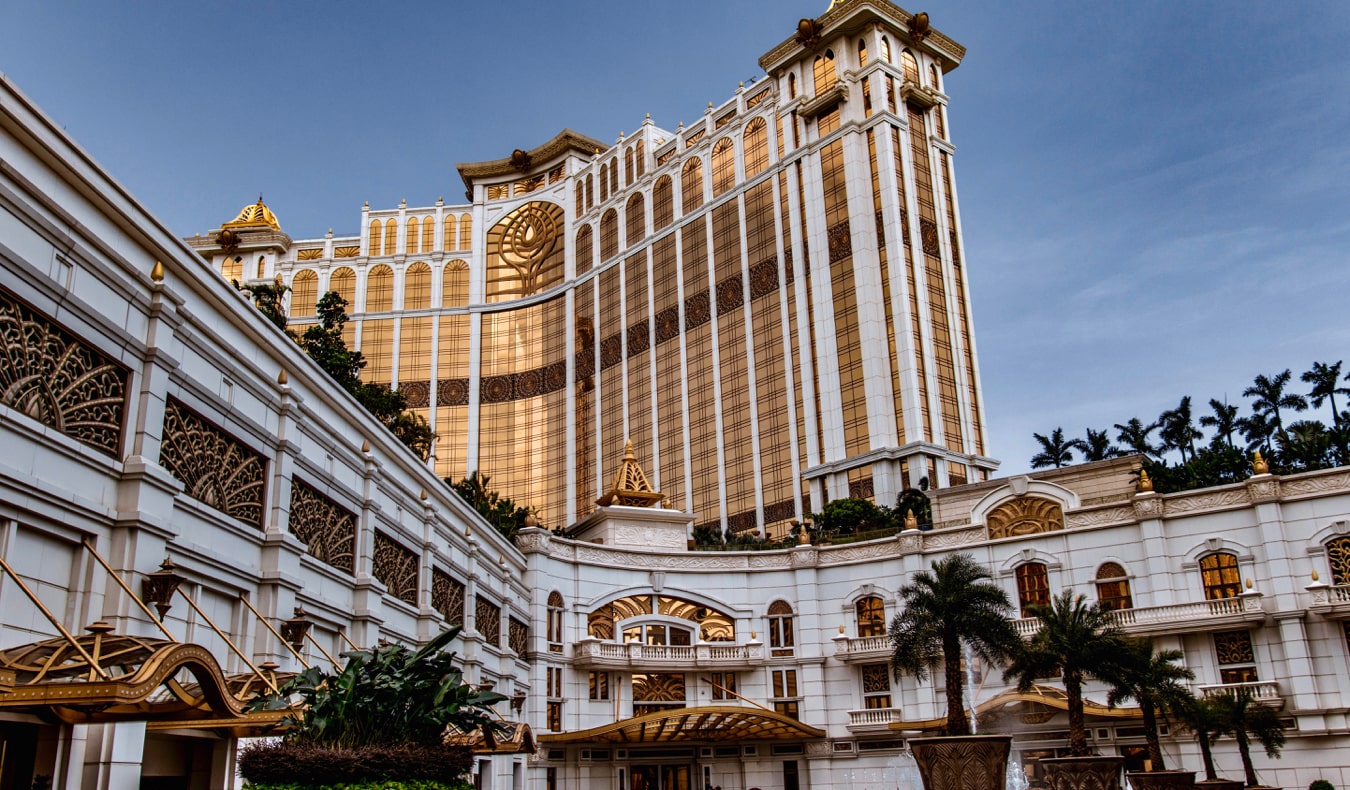 Macau is considered the "Las Vegas of Asia" and is a huge gambling mecca. It's just 50-75 minutes away from Hong Kong by boat and makes for a fun day trip. The city, which is a Special Administrative Region in China (similar to Hong Kong), was originally a Portuguese colony and trading post. From 1557-1887 it was governed by Portugal and was a vital trading port.
Today, the city is full of modern casinos and offers an interesting mix of Chinese and Portuguese culture. Even if you're not a big gambler, it's still a unique place to visit and explore for a day.

14. Walk the Ping Shan Heritage Trail
This trail is located in the New Territories (the city's less-visited northern district). Opened in 1993, it passes 14 different historic buildings, including some that are over 700 years old. You'll get to see some of the most important ancient sights of the Tang clan (one of the 5 main clans of the New Territories).
The trail takes around 2-3 hours to walk and includes the walled Hakka village of Tsang Tai Uk, the Fu Shin Street Traditional Bazaar, Che Kung Temple, Man Mo Temple, the Temple of Ten Thousand Buddhas, and much more. Just keep in mind that not all of the historic buildings are open to the public.
This region of Hong Kong is skipped by most visitors so the trail is often quiet. It's a welcome break from the go-go-go atmosphere of the city's core.
Ping Shan Trail: Sheung Cheung Wai, Yuen Long District, +852 2617 1959, lcsd.gov.hk.

15. Visit the Hong Kong Museum of Art
Located on the Tsim Sha Tsui waterfront, this museum is focused on promoting local art while highlighting the city's artistic past. The museum, which opened in 1962, has over 17,000 items including Chinese ceramics, terra cotta, rhinoceros horns, Chinese paintings, and contemporary art by local artists. It has around a dozen different exhibitions as well as pieces dating back to the neolithic period. It's sort of like a mix between an art museum and a Ripley's Believe It or Not.
Tsim Sha Tsui, Hong Kong, +852 2721 0116. Open Monday-Wednesday, Friday from 10am-6pm; Saturday, Sunday and public holidays from 10am-7pm. Admission is 10 HKD.

16. Experience the Nightlife at Lan Kwai Fong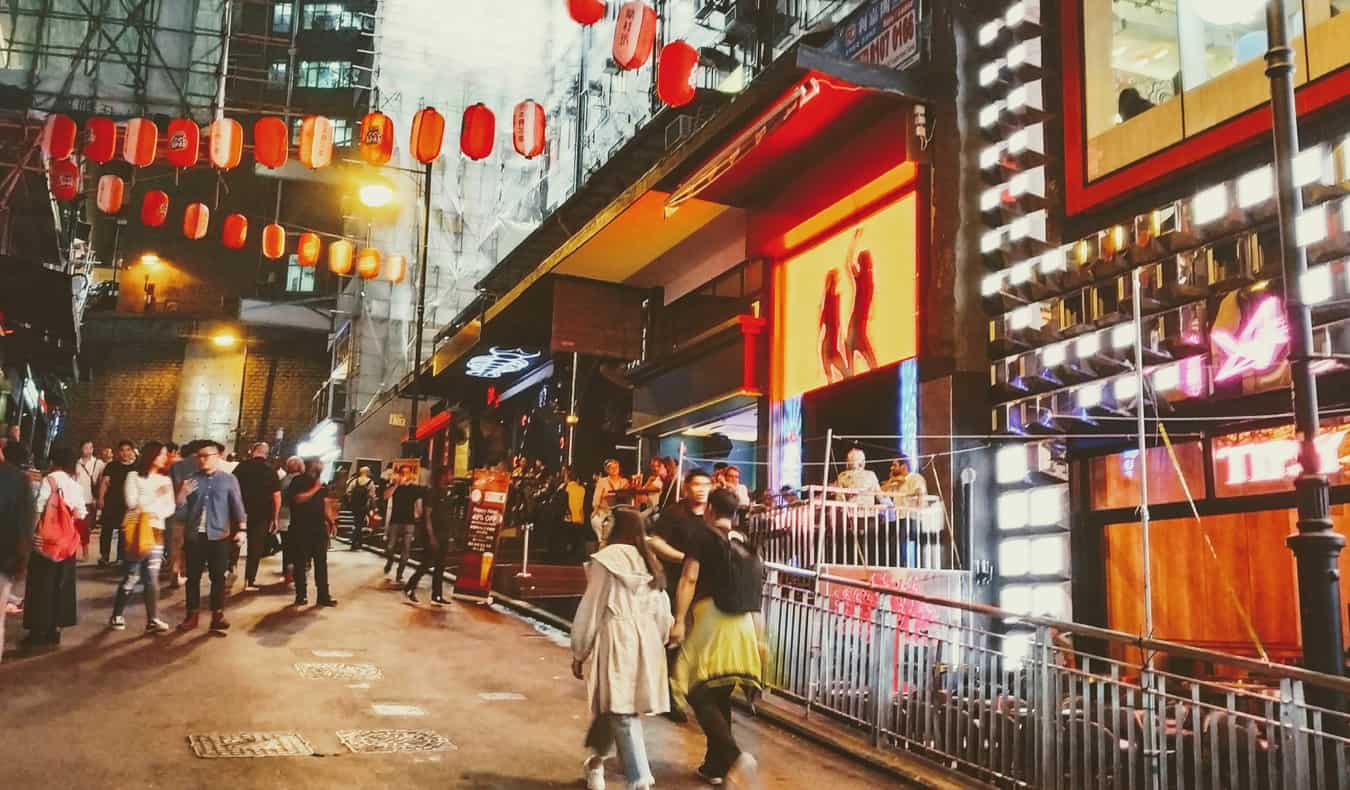 LKF is the main nightlife and party spot in the city. It's also the main expat district too and the area is full of bars, clubs, and shisha bars. Drinks are cheap and the nights out are wild. The streets get crowded and it gets rowdy, but if you want to see the city's wild side then this is where you need to be. It's especially wild on Halloween and New Year's Eve.
Some places worth checking out to get your night started are:
001 Speakeasy
Dead & rock bar
Draft Land cocktails-on-tap bar
Carbon Brews craft brewery
Dragon I
17. Have Fun at Disneyland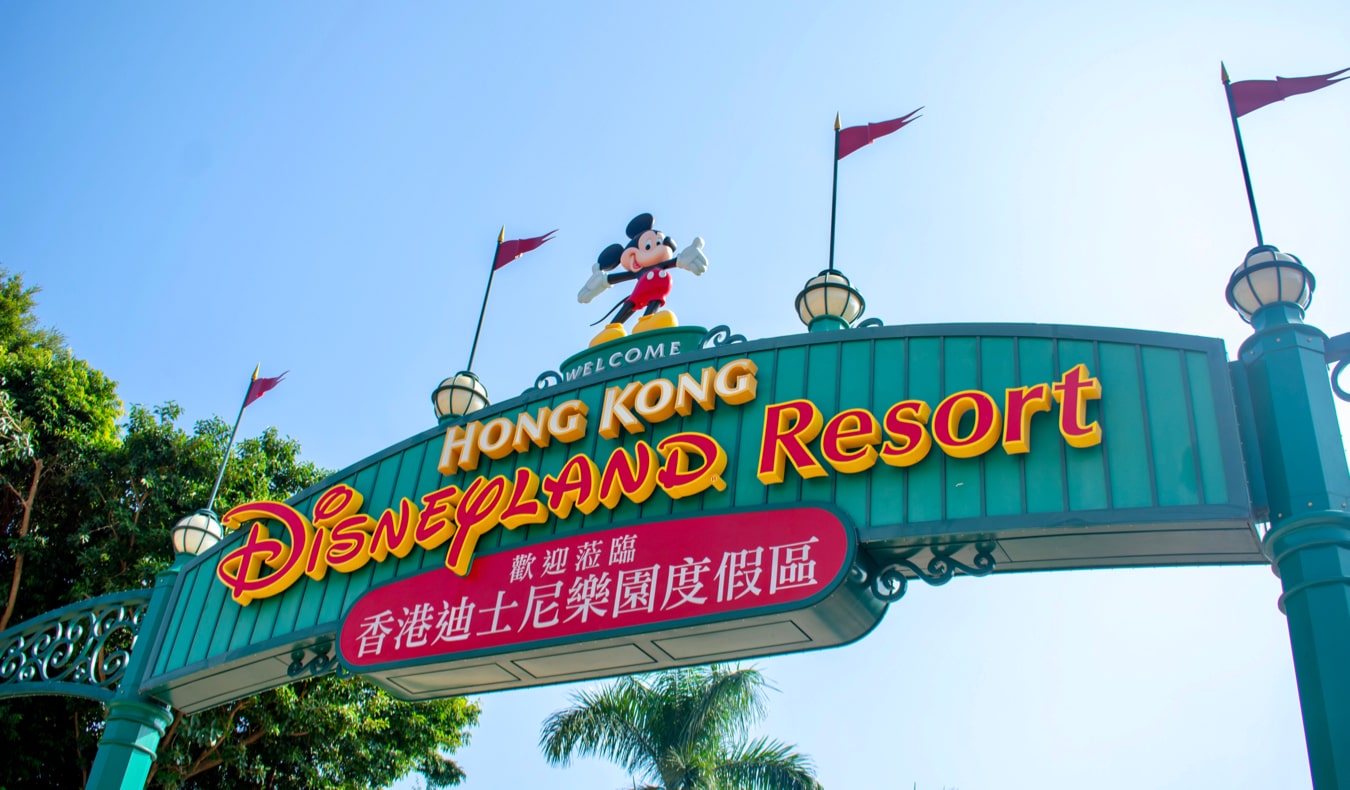 If you really want to play tourist and get in touch with your inner child, head to Disneyland. The park has over dozens of attractions, including favorites like the spinning teacups and Jungle Cruise. Located on Lantau Island, you can reach the park in just 20 minutes by car. It's super easy to get to (you can take public transportation there as well in around 45 minutes). They also have a nightly fireworks show at 9pm.
DisneyLand tickets are 639 HKD for anyone over 12. For children under 12, admission is 598 HKD. Prices are cheaper for multi-day visits. Park is closed on Tuesdays and Thursdays (except public holidays)

18. Take a Cooking Class
If you love the food here and want to learn more about it (and learn how to make it yourself), take a cooking class. You'll not only get to eat some delicious food but you can visit a local market and learn exactly how to make your favorite dishes so you can cook them when you get home.
Some companies offering fun and affordable cooking classes are:
Prices vary but expect to spend around 550-800 HKD per person.

19. Go Hiking
There's no question that Hong Kong is a densely-packed city. If you find yourself looking to escape the crowds, there are plenty of scenic hiking trails nearby where you can stretch your legs. Here are a few suggestions to get you started:
Po Toi – Located on Po Toi Island, this is a quiet circular hike that lasts around 3 hours. It's very laid back and you'll see lots of neat rock formations.
Sunset Peak – This is the third-highest peak in Hong Kong. Located on Lantau Island, it's a challenging hike that takes around 3.5 hours and offers some amazing views (especially at sunset). The trail begins right at Mui Wo on Lantau Island.
Ap Lei Chau to Ap Lei Pai – A challenging coastal hike with steep sections that leads you to Mount Johnston Lighthouse. Takes 2-3 hours and starts near the Lei Tung MTR station.
Lung Ha Wan Country Trail – A family-friendly scenic hike that stretches from Clear Water Bay Second Beach to Lung Ha Wan. It takes between 2-3 hours.
Tung O Ancient Trail – This is a long trail between Tung Chung and Tai O on Lantau Island. It's almost 15 kilometer long and takes 5 hours to hike.
20. Explore Lamma Island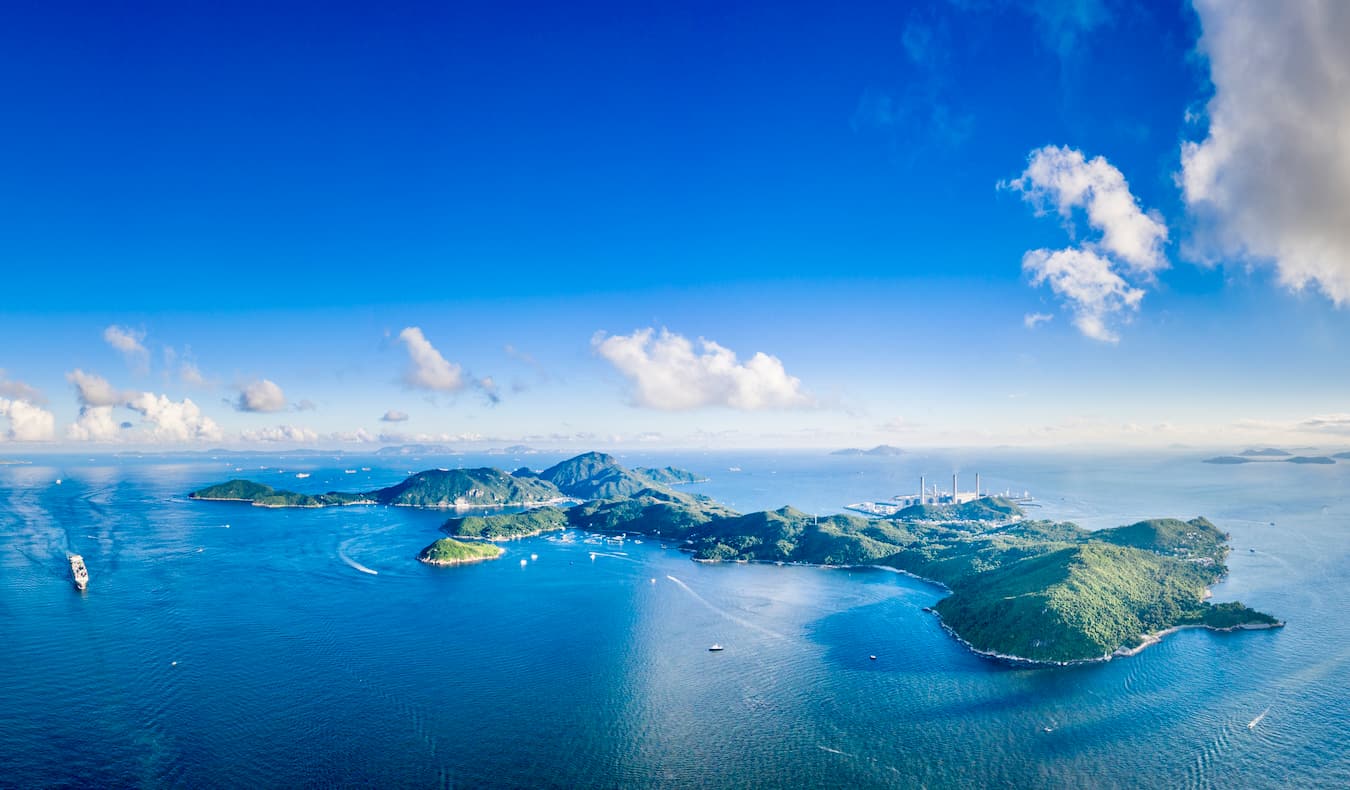 Lamma Island (also called "Pok Liu Chau" or "Pok Liu") is a quiet island that not many people visit — even though it's the third-largest island in Hong Kong! There are only a few thousand residents here and no cars are allowed. Additionally, there are no buildings over three-stories high so it has a much different feel than the rest of the city. It's cheaper and more laid back than the rest of Hong Kong, so the island attracts young people, artists, expats, and musicians.
There are lots of hiking trails here too, as well as some nice beaches to relax on (don't miss Lo So Shing Beach).

21. Visit the Hong Kong Space Museum
This museum is located on the Tsim Sha Tsui Promenade inside a huge egg-shaped building (it's a really odd building). But, while the building is peculiar, the museum itself is both fun and insightful (it's a good choice if you're traveling with kids). It's home to astronomy exhibits, a digital planetarium, interactive shows in their Omnimax theatre, and lots of hands-on exhibitions. It's definitely one of the most interesting museums in the city.
10 Salisbury Road, Tsim Sha Tsui, Kowloon, +852 2721 0226, lcsd.gov.hk/CE/museum/space. Open Monday, Wednesday-Friday from 1pm–9pm and Saturday–Sunday from 10am–9pm (closed Tuesdays). Admission to the Space Theater is 24 HKD. Admission to the Exhibition halls is 10 HKD.

22. Catch a Festival
No matter what time of the year you're visiting, chances are there will be a festival or major cultural event taking place (there is usually something going on each month). Here are some of the most popular festivals and events in the city:
Chinese (Lunar) New Year – Held in January, the Chinese New Year lights up the city with color and flowers. There is a huge parade through the Tsim Sha Tsui area with tons of incredible floats, acrobats, Chinese dragons, dancers, and more.
Hong Kong International Film Festival – If you're a movie buff, don't miss this festival in March. There are always amazing new films (hundreds of films are screened each year) and there are lots of meet-and-greets and events to attend.
Hong Kong Dragon Boat Carnival (Tuen Ng Festival) – Held in June, this is a lively festival that takes over the waterfront. Over 4,000 boats compete and there are tons of parties that take place over the three-day event.
Hungry Ghost Festival – This traditional Taoist/Buddhist festival is held every September and involves all kinds of religious ceremonies to help ease the suffering of lingering spirits.
New Year's Eve – Much like in New York City, Hong Kong hosts a massive New Year's Eve celebration that brings out tens of thousands of people. The city is bursting at the seams and it's a non-stop party to ring in the new year.
23. Hit the Beach
There are actually a ton of beaches around Hong Kong. We think of the city as this overbuilt metropolis but out in the New Territories, there's a lot of great hikes, wilderness, and beaches! Here are some of my favorite beaches in Hong Kong:
Clear Water Bay Second Beach – Sandy beach away from the city (but accessible by public transportation). Water is relatively clean (which is rare around Hong Kong).
Lower Cheung Sha Beach – One of the prettiest beaches in Hong Kong and also the longest. Offers clean sand, washroom facilities, and some cafes nearby.
Hap Mun Bay Beach – Located near Sai Kung on Sharp Island, Hap Mun Bay Beach (also known as Half Moon beach) is consistently ranked as one of the cleanest beaches in Hong Kong. It gets busy on the weekend though so arrive early
Long Ke Wan – This beach is more remote but is worth the effort (CNN said it's one of the best beaches in the world). Since it's remote, you'll need to bring everything you need with you, including food and water.
***
With so much to see, do, and eat, it should be clear by now why Hong Kong is one of my favorite cities to visit. It's a lively, jarring metropolis that overloads the senses in the best of ways. But it also has lots to see and do away from the crowds too.
It's safe, clean, and offers visitors a unique blend of East and West. In a nutshell, Hong Kong is a city that doesn't disappoint.
Book Your Trip to Hong Kong: Logistical Tips and Tricks
Book Your Flight
Use Skyscanner to find a cheap flight. They are my favorite search engine because they search websites and airlines around the globe so you always know no stone is left unturned.
Book Your Accommodation
You can book your hostel with Hostelworld as they have the biggest inventory and best deals. If you want to stay somewhere other than a hostel, use Booking.com as they consistently return the cheapest rates for guesthouses and cheap hotels. My favorite places to stay are:
For even more places to stay in Hong Kong, check out my post on my favorite hostels in the city. It has an even more detailed list!
Don't Forget Travel Insurance
Travel insurance will protect you against illness, injury, theft, and cancellations. It's comprehensive protection in case anything goes wrong. I never go on a trip without it as I've had to use it many times in the past. My favorite companies that offer the best service and value are:
Looking for the Best Companies to Save Money With?
Check out my resource page for the best companies to use when you travel. I list all the ones I use to save money when I'm on the road. They will save you money when you travel too.
Want More Information on Hong Kong?
Be sure to visit our robust destination guide on Hong Kong for even more planning tips!