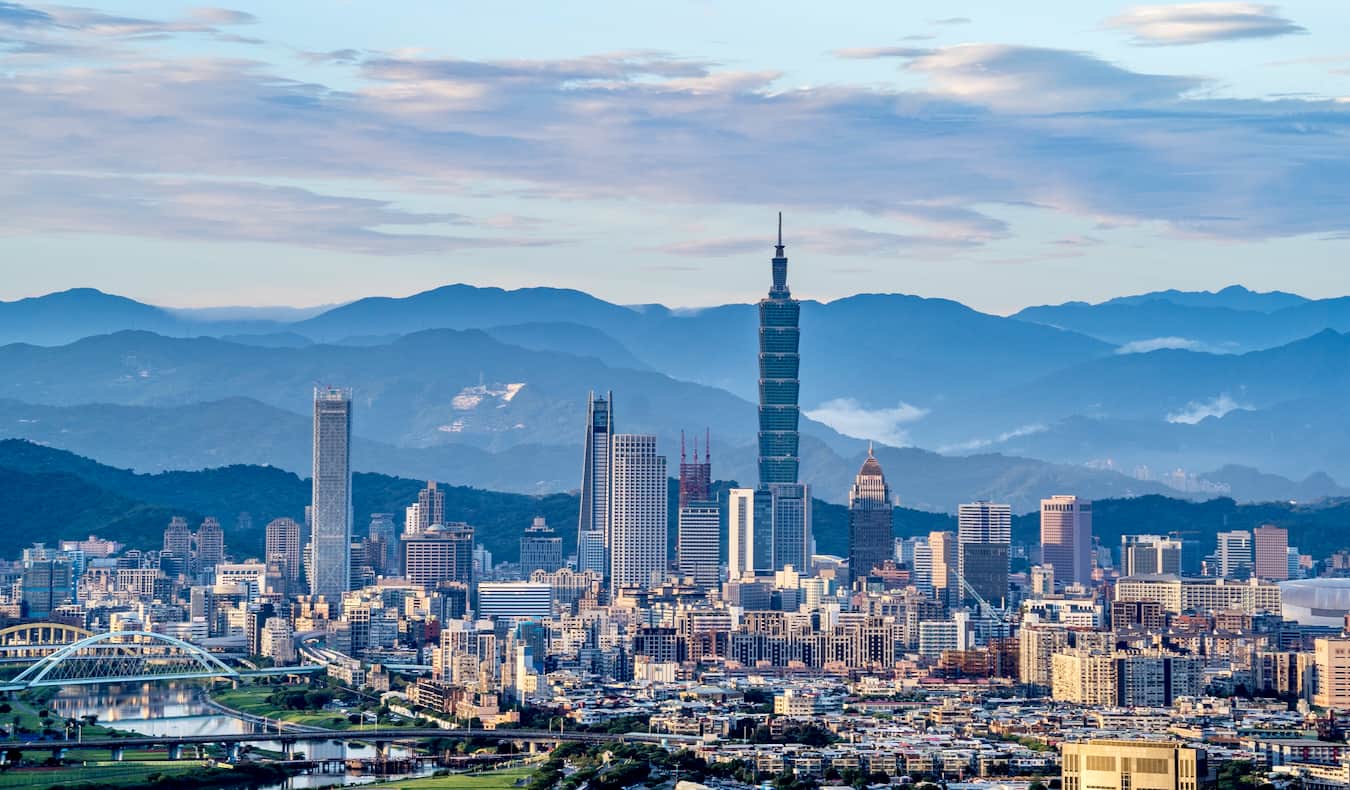 Last Updated: 8/7/2023 | August 7th, 2023
Taipei, the capital of Taiwan and its most populous city, is the epicenter of tourism for the country (though most people just come for a short layover as it's a major air hub for Asia).
And while there is plenty to do elsewhere in Taiwan, even if you don't leave Taipei, you can still find lots of things to see and do in the area to fill close to a week!
I love Taipei. I lived here in 2010 while I taught English and built this website. It was a wonderful experience that helped me grow as a person. A decade later, I finally made it back to the city I loved so much and it was remarkable to see that so much of what I loved was still there: the endless gigantic food markets serving some of the best food in the world, a wild nightlife, spacious parks, interesting and quirky museums, and nearby mountains that call to you with easy and accessible hikes.
Taipei (like Taiwan as a whole) is a hugely underrated destination and I can't urge you enough to visit. It combines culture, nature, wonderful people, and affordability. I don't understand why more people don't visit but make their loss, your gain!
To help you plan your trip, here are my top 13 things to do while in Taipei:

1. Take a Free Walking Tour
One of the first things I do when I arrive in a new destination is take a free walking tour. They show you the lay of the land and help you see a place's highlights while learning a little about its history and culture. Plus, you get access to a local guide who can answer any and all of your questions.
Like It Formosa offers free daily walking tours around Taipei. Their tours focus more on cultural history than their competitor, Tour Me Away, which also offers free walking tours geared towards the backpacker crowd (Tour Me Away also runs pub crawls).

2. Visit the National Palace Museum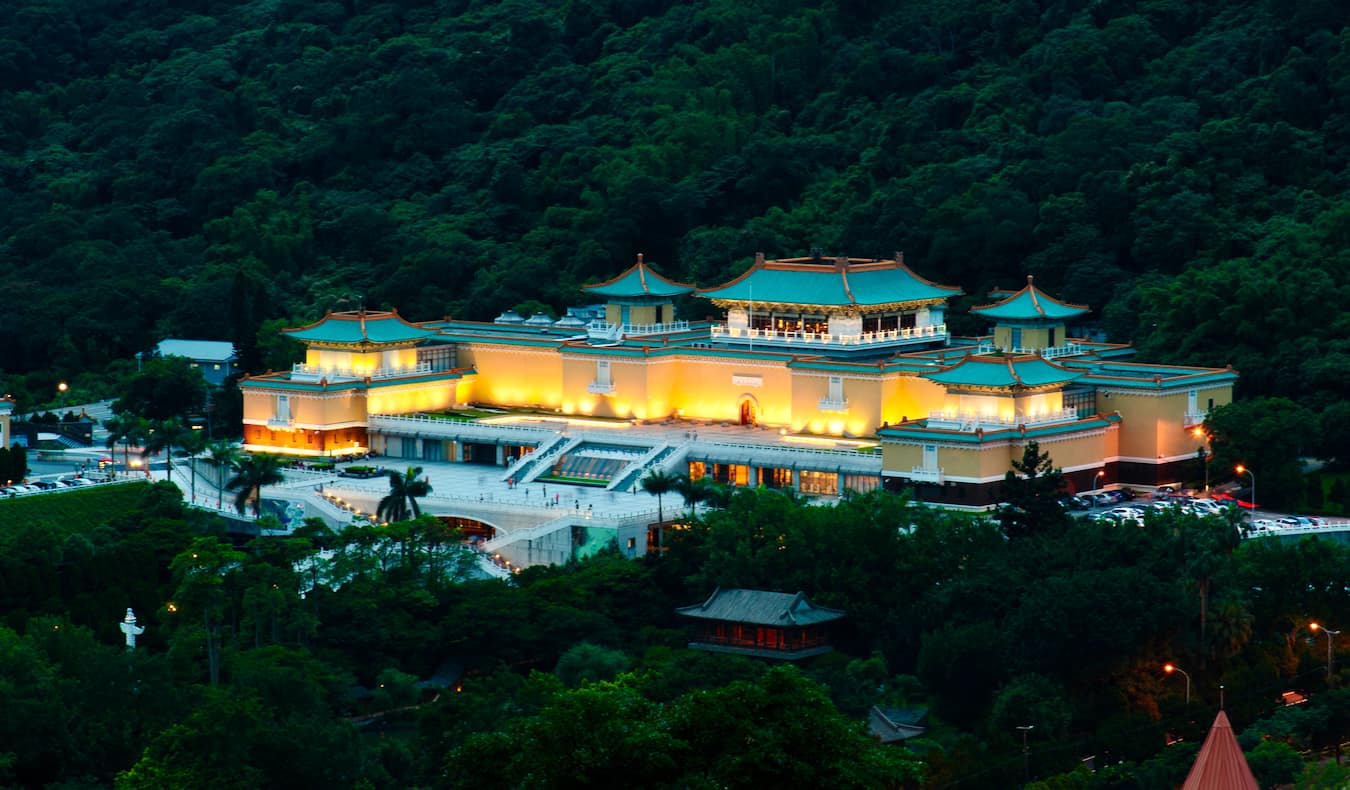 The National Palace Museum has over 70,000 artifacts from Imperial China, most of which were brought to Taiwan during the Chinese Civil War (1929–1947). In addition to the permanent exhibits, there are also rotating exhibits throughout the year as well as a section for children. There are free daily tours in English too. If you can't get on the tour, get the audio guide. While the descriptions on the artifacts are pretty detailed, the audio tour goes into even more depth and gives you deeper insight into what you are seeing and the time period it is from.
221, Sec 2, Zhi Shan Road, +886 2 2881 2021, hnpm.gov.tw/?l=2. Open Tuesday-Sunday 9am–5pm. Skip-the-line tickets are 346 TWD while half-day city tours that include entry cost 1,510 TWD.

3. Soak in the Hot Springs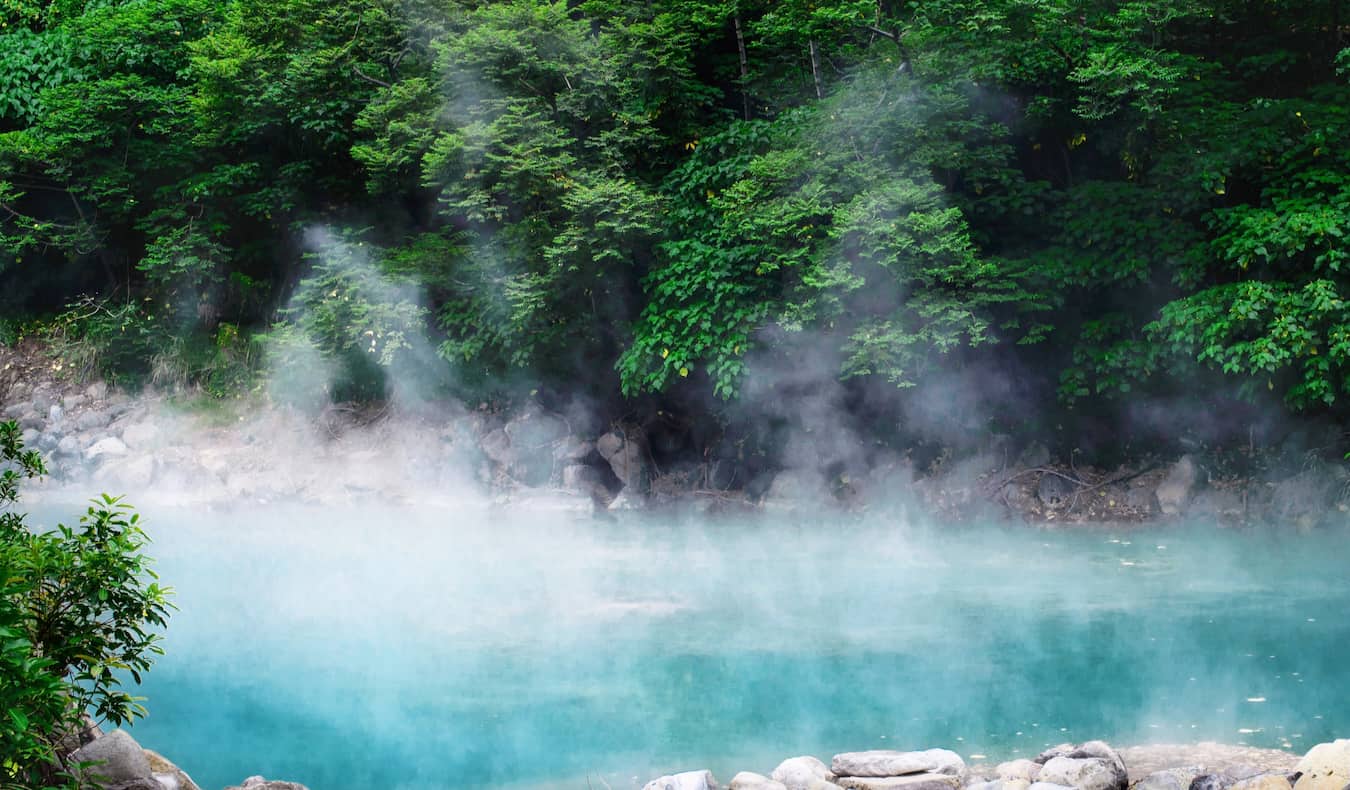 The Beitou Hot Springs area is a popular destination since it's on the MRT (metro system) and only 30 minutes from downtown. There are lots of resorts, spas, and inns in the area where you can enjoy a dip in a hot spring. Be sure to also visit the Hot Springs Museum (housed in an old bathhouse from 1913), the Xinbeitou Historic Station (a heritage train station from 1916), and Thermal Valley (a sulfurous lake nearby that has walking trails).
Admission to the hot springs starts around 60 TWD per person, making it a very affordable getaway for anyone looking for some R&R.
Hot Springs Museum: No. 2, Zhongshan Road, +886 2 2893 9981, hotspringmuseum.taipei. Open daily from 9am-5pm. Admission is free.
Xinbeitou Historic Station: 1 Qixing St., +886 2 2891 5558, xbths.taipei. Open Tuesday-Thursday from 10am-6pm and Friday-Sunday from 10am-8:30pm (closed Mondays). Admission is free.

4. Take a Cooking Class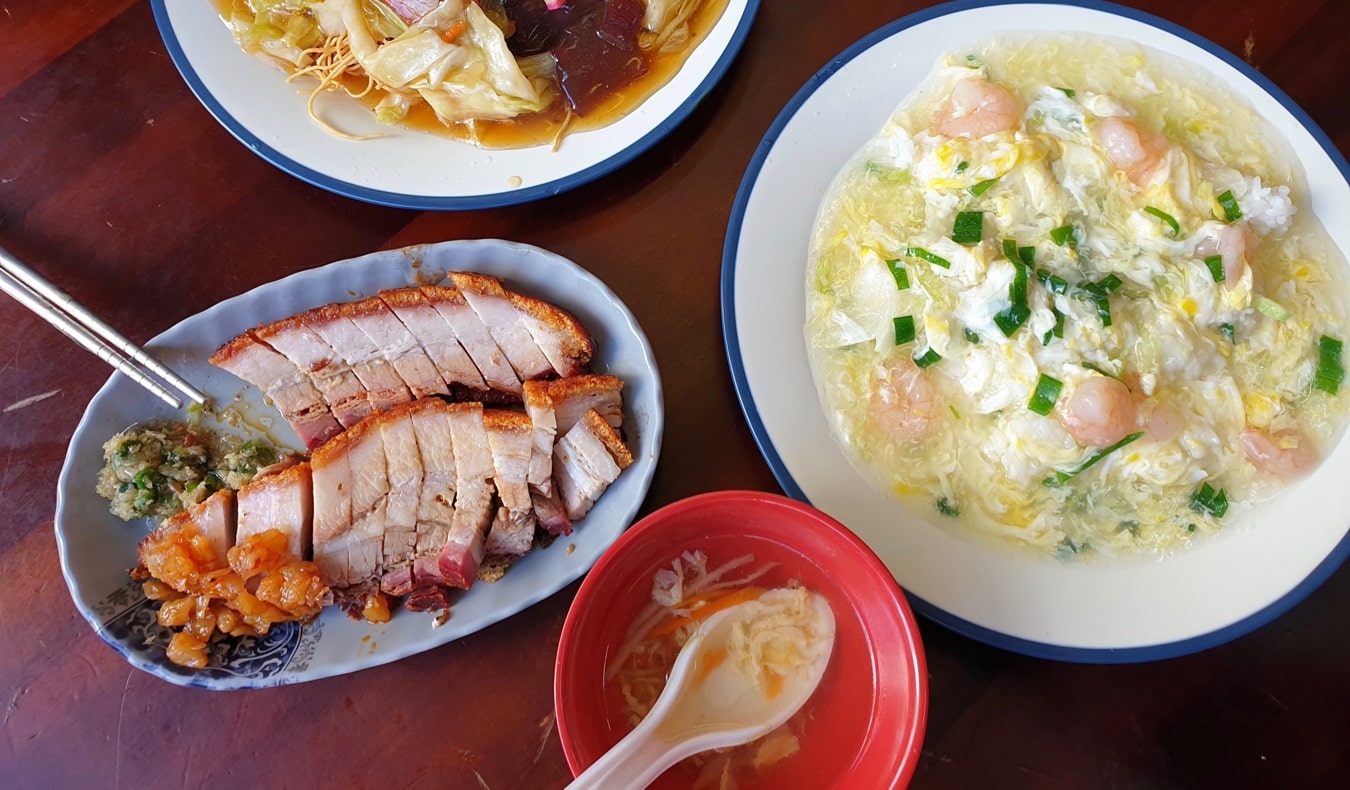 Taiwan is a foodie's dream! You've got noodle soups, incredible rice dishes, amazing buns, dumplings, scallion pancakes — the list goes on!. The food in the country is world-class. While cooking classes here are a little pricey, they do take you through the local markets and teach you about local ingredients and how to make some traditional dishes. I always found Taiwanese food intimidating so it was nice to have someone help me understand the local food. It made me more adventurous in the night markets.
Some cooking classes worth checking out are:
Expect to pay around 2,500 TWD for a class.

5. Visit the Museums
Taipei has a lot of museums. Given its size, I was surprised by how many actually they had, especially since the city isn't known as being a center for museums. Here are some of my favorites:
National Taiwan Museum – This is the oldest museum in Taiwan and covers its history from a variety of different scientific perspectives, such as anthropology, earth sciences, zoology, and botany. It's really basic and best if you go with kids. Admission is 30 TWD.
Miniatures Museum of Taipei – Opened in 1997, this museum is home to over 200 architectural miniatures, including castles, replica towns and streets, and even a 1/12 scale model of Buckingham Palace. It's a weird museum but pretty cool. Admission is 200 TWD.
Museum of Contemporary Arts – I'm not a fan of contemporary art myself, but if you are, then don't miss this museum. It has a rotating collection of exhibits, so there is always something new on display. Admission is 100 TWD.
Taipei Astronomical Museum – A fun and educational museum with exhibitions on ancient astronomy, technology, telescopes, the solar system, and much more. Admission is 40 TWD.
Taipei Fine Art Museum – Opened in 1983, this was the first art museum in Taiwan. It's home to a wide variety of works from both international and Taiwanese artists and hosts rotating exhibitions too. Admission is 30 TWD.
National 228 Memorial Museum – This museum is dedicated to the tragic events that began on February 28, 1947, when an uprising against the Chinese government started following World War II. Admission is free.
6. Go Hiking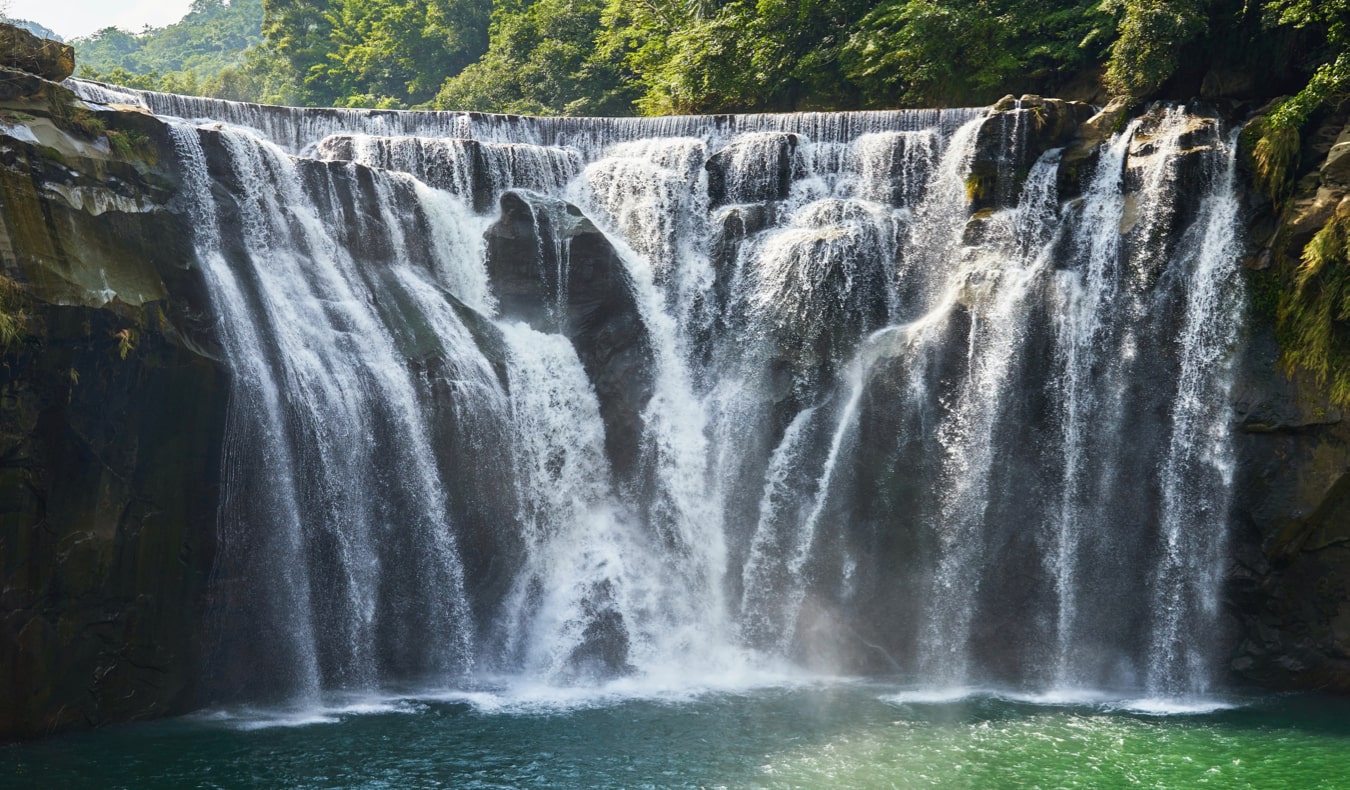 Taipei has plenty of hiking trails just outside town that are easily accessible. There are easy, moderate, and challenging trails, as well as both short and full-day hikes. Here are a few worth checking out:
Xiangshan Trail – An easy 45-minute hike that offers nice views of Taipei. It's just a 10-minute walk from the Xiangshan MRT station.
Bitoujiao Trail – Located one hour from town by car, this moderate hike takes you along the coast. The trail is in the Ruifeng District 11km east of Jiufen. The hike takes 2-3 hours.
Jinmianshan Trail – An easy 1.5-hour hike in Yangmingshan National Park. The trail starts a 10-minute walk from the Xihu MRT station.
Huang Didian Trail – A challenging ridge hike that takes around five hours. From Muzha Station, board the bus to Huafan University and get off at Huangdi Temple. From there, the trail is 25 minutes away on foot.
Pingxi Crag Trail – A moderate 2-3-hour hike with lots of steep sections. For experienced hikers only. The trail begins just five minutes away from Pingxi station.
7. Take a Day Trip to Jiufen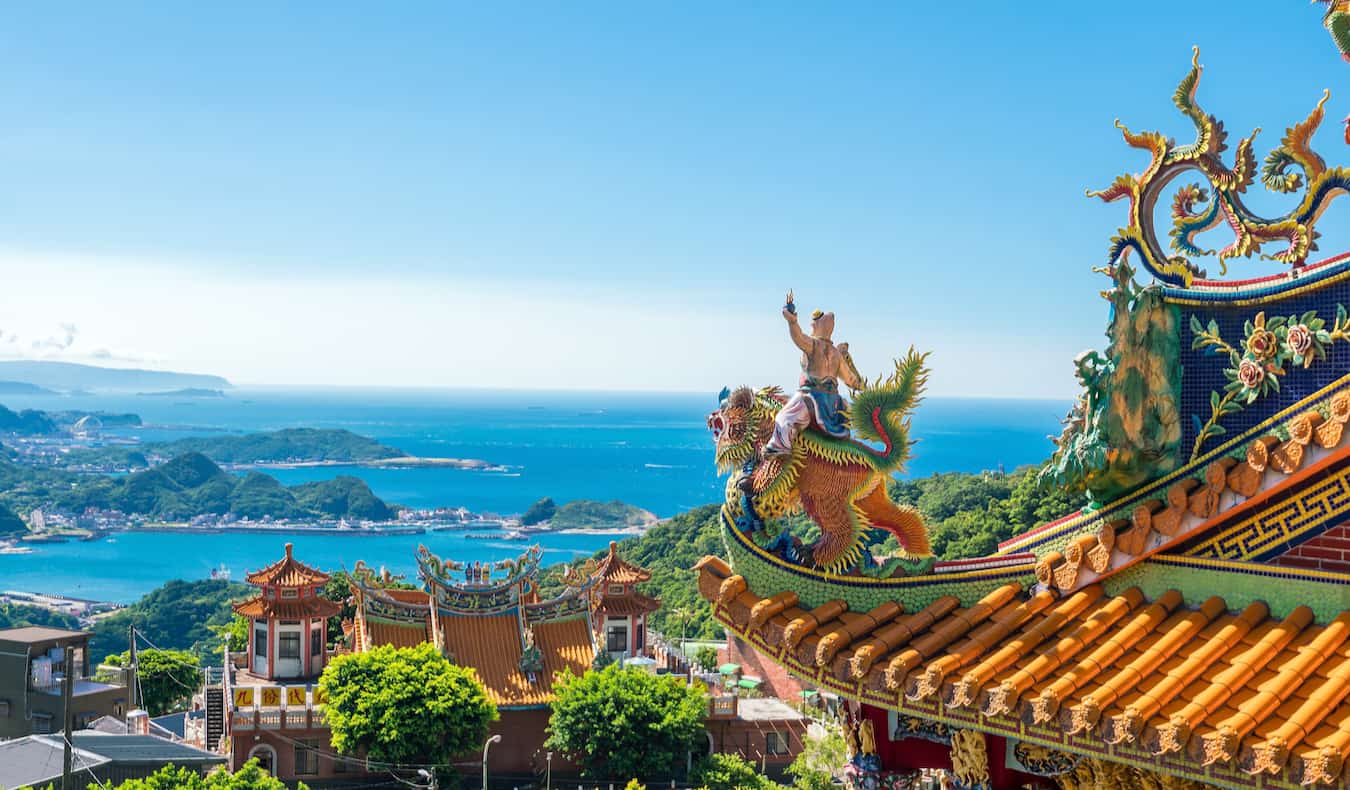 Jiufen is one of Taiwan's most popular tourist destinations. First, because it's incorrectly believed to be the origin of the film Spirited Away, so people come for that. Second, it's famous for being a historic gold-mining town with it's preserved old streets. And, third, it's famous for its traditional teahouses.
Jiufen is tiny. You can walk around in about 30 minutes. The center of the city and its historic streets and buildings are all preserved as they looked 100 years ago so walking around here is a cool experience. Be sure to come early (like first thing in the morning) to beat the crowds because, by midday, the streets are wall-to-wall people. If you stay the night, you'll also get the city to yourself once the crowds leave around 4pm.
As a tea lover, this is one of my favorite places in Taiwan because it's home to some beautiful teahouses in the most stunning settings. It also overlooks a bay in the distance, and there are lots of lookouts.
Some teahouses not to miss are:
Additionally, there are a few museums highlighting the town's gold mining past, lots of parks and lookouts, and some nearby hiking trails. (If you want to hike, spend the night as you'll need the extra time.)
The trip will take around 1-1.5 hours by train and bus. Take the train from Songshan Station (in Taipei) to Ruifang Station. From there you can take a bus straight to Jiufen. Expect to spend around 130-200 TWD for your round-trip ticket. There are also tourist buses with organized day trips but these can cost upwards of 1,000 TWD.

8. See the Temples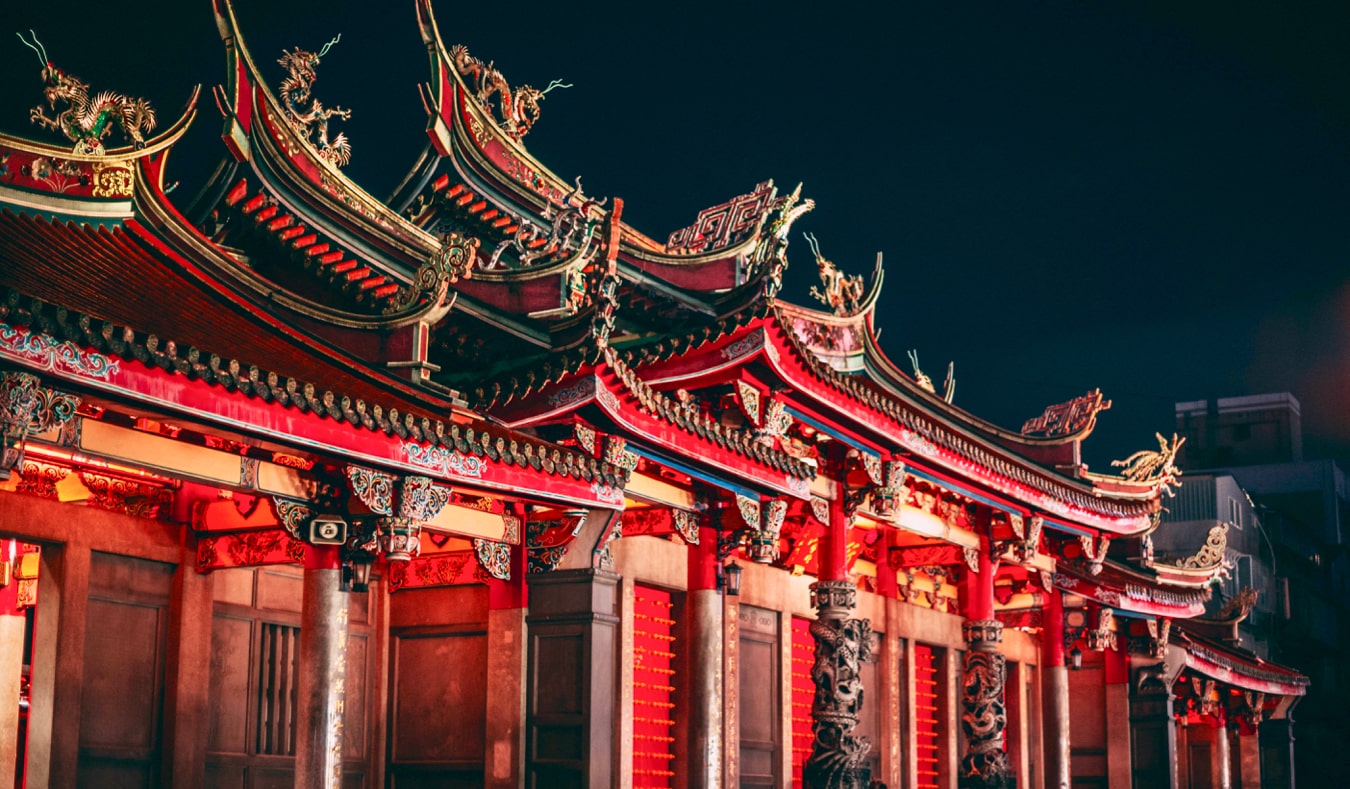 Taipei brilliantly mixes the old and the new. Almost 90% of Taiwan identifies as either Buddhist or Taoist, and that is reflected in Taipei's temples. Here are some of the most popular and ornate temples:
Longshan Temple – Built in 1738, this temple was built to honor the goddess of mercy, Guanyin. There are also statues worshipping 100 other Chinese folk deities here as well. The temple has been damaged or destroyed numerous times by earthquakes or military conflicts, but it is always rebuilt by the locals who still visit and worship at it. No. 211, Guangzhou Street, Wanhua District.
Bao-an Temple – Dalongdong Baoan Temple (Bao-an for short) is a Taiwanese folk religion temple and a UNESCO World Heritage Site. It dates to the mid-18th century and is home to two dragon columns that are over two centuries old. It looks particularly amazing lit up at night. No. 61, Hami Street, Datong District.
Confucius Temple – Located near the Bao-an temple, this simple temple is dedicated to the famous philosopher Confucius, whose teachings are part of the cultural backbone of both Taiwan and mainland China. It's modeled after the original Confucius Temple in Qufu, the hometown of Confucius in mainland China. No. 275, Dalong Street, Datong District.
9. Enjoy the View from Taipei 101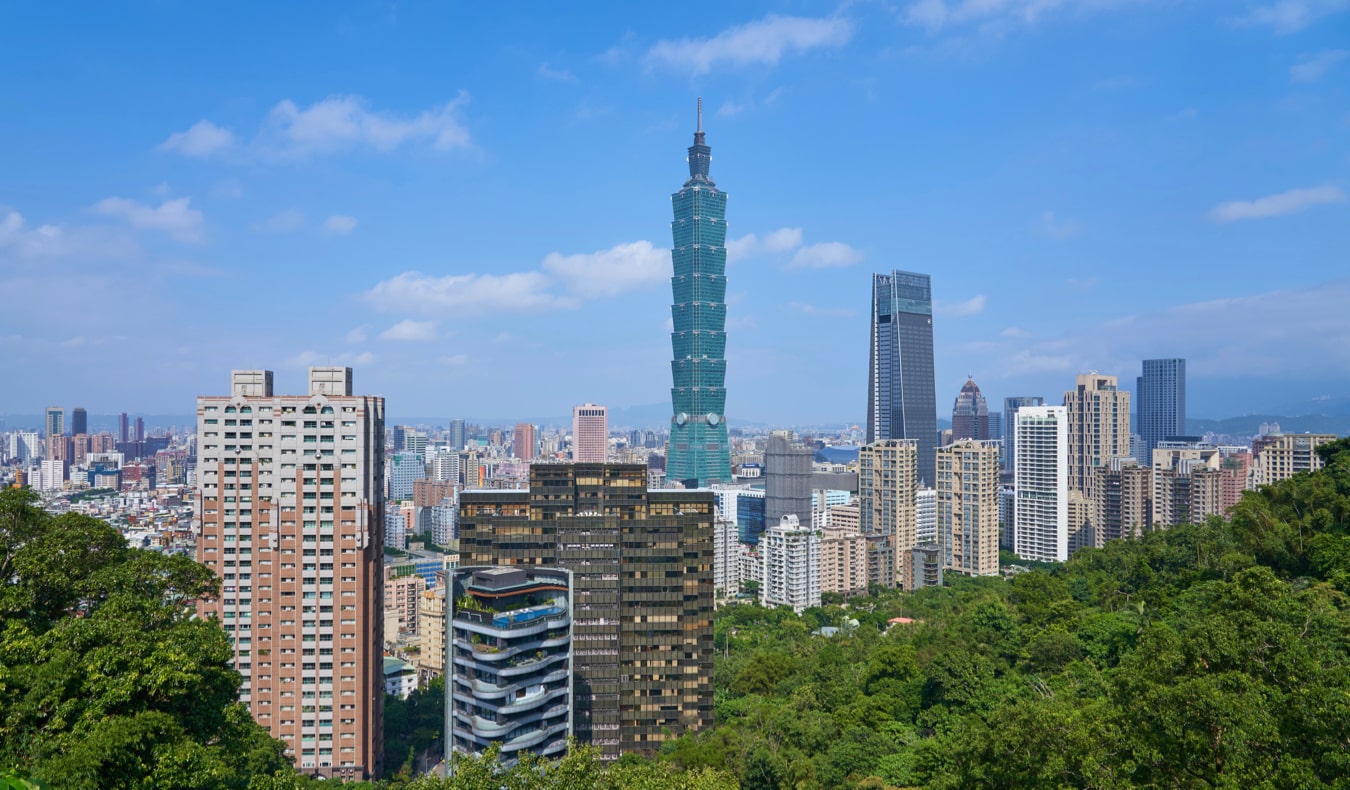 For the best views in Taipei, visit Taipei 101. Opened in 2004, this was the tallest building in the world until 2010 (when the Burj Khalifa took its place). Standing 508 meters (1,667 feet) tall, it towers over Taipei. There is an observation platform on the 89th floor that is absolutely breathtaking. You can also go up to the 91st floor and step outside if you want to really get your blood pumping (don't worry, there are bars so you can't fall).
Additionally, go to Morton's Steakhouse for happy hour. Not only do they have super cheap drink specials but their patio provides some extraordinary views of Taipei 101 itself.
No. 7, Section 5, Xinyi Road, taipei-101.com.tw/en. Open daily 11am–9pm. Admission is 600 TWD. Skip-the-line tickets are 1,200. I would definitely recommend getting your ticket in advance.

10. See the Chiang Kai-shek Memorial Hall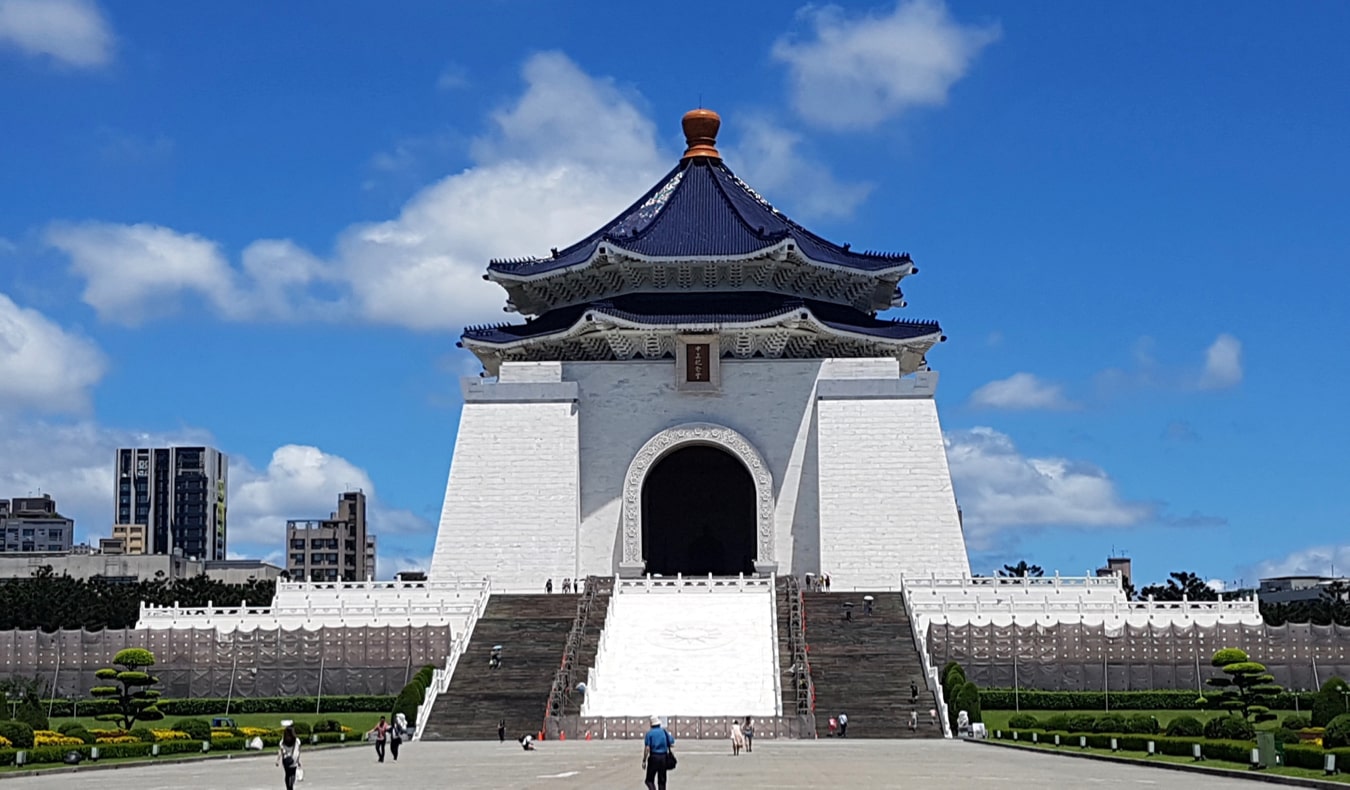 Officially known as Liberty Square, this national monument was built in 1976 in honor of Chiang Kai-shek, former president of the Republic of China. He ruled mainland China from 1928 to 1949, and then in Taiwan from 1949 until his death in 1975.
In addition to his monument, which is over 75 meters (250 feet) tall, there is also a massive open square where rallies and protests have been held over the years (hence its renaming as Liberty Square). The memorial also houses a library and a museum that documents Chiang Kai-shek's life and career. It also has exhibits on Taiwan's history and how the country evolved throughout the years.
No. 21, Zhongshan South Road, Zhongzheng District, +886-2-2343-1100, cksmh.gov.tw/en. Open daily from 9am-6pm. Admission is free.

11. Ride the Maokong Gondola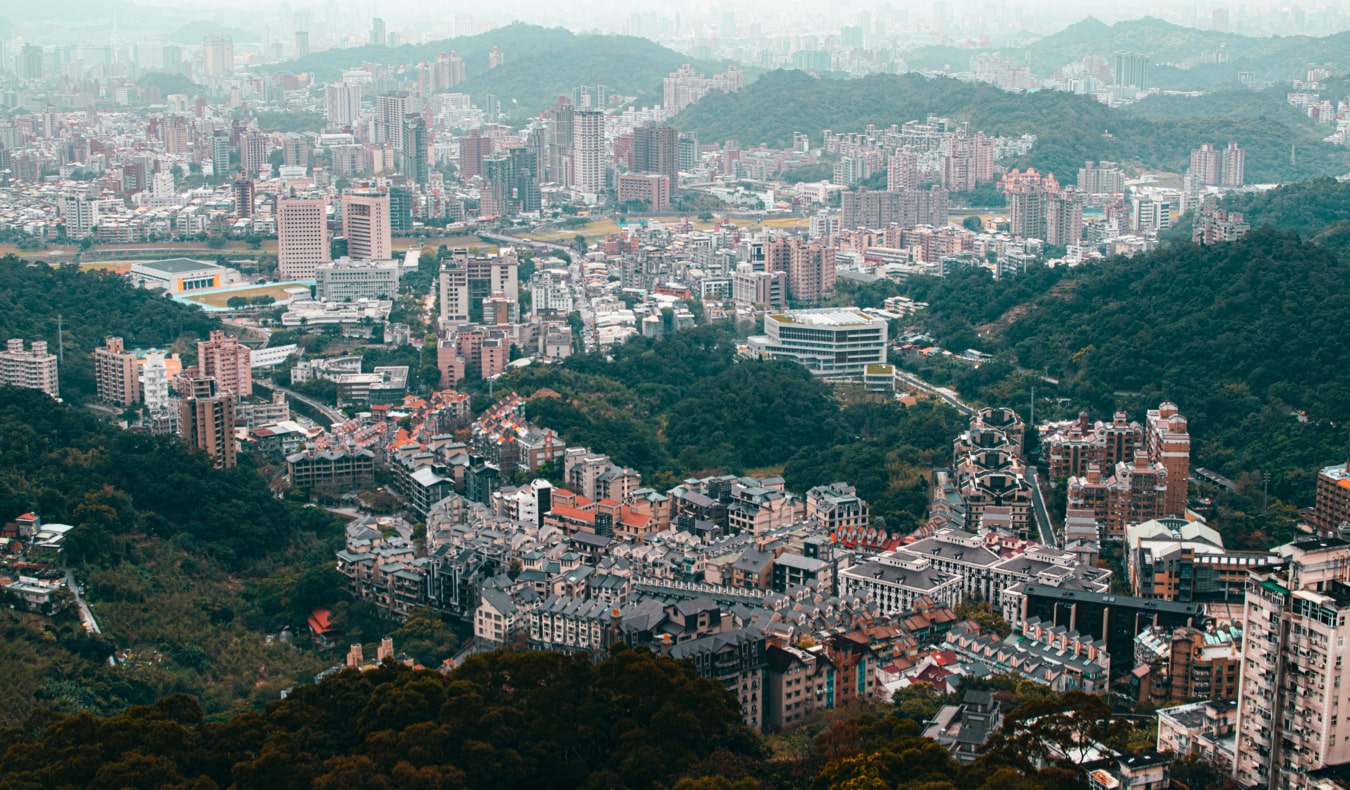 Take a ride on the Maokong Gondola, which was built in 2007, and get some great views of the city and surrounding forests. The route stretches over 4km (2.5 miles) and includes several stations between the Taipei Zoo and Maokong. Maokong was once the prime tea-growing area of Taiwan. There are lots of winding footpaths you can wander, teahouses and cafes (the area still produces a lot of tea), and stunning views of Taipei (especially at night when the city is all lit up). It's a popular spot on the weekend so visit during the week to avoid the crowds.
Stations at Taipei Zoo (2), Zhinan Temple, and Maokong. Open Monday–Friday 9am–9pm, 8:30am–10pm on weekends. Tickets start at 70 TWD.

12. Explore the Night Markets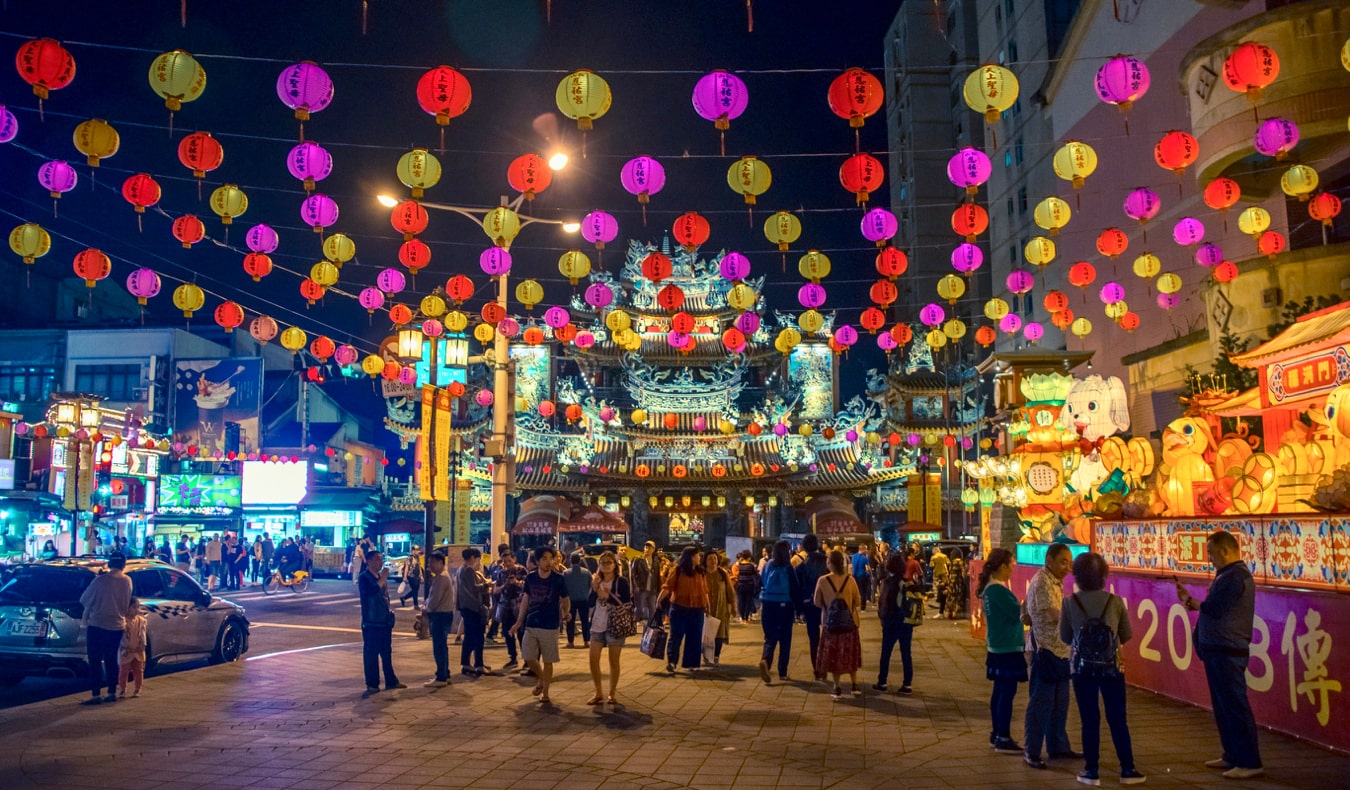 Taipei is home to several night markets — and most of them have tons of delicious food stalls. The food market culture here is very strong and it's where you'll find some of the best food in the country! Here are my favorite night markets:
Shulin Night Market – This is the biggest night market in Taiwan. Opened in 2017, it is home to over 400 vendors and covers a massive 12 acres. It's full of delicious (and cheap) street food, as well as clothing, electronics, and all sorts of souvenirs and other goods.
Raohe Night Market – The second most popular night market. Be sure to try the black pepper buns while you're here. There's also a Michelin-recognized food stall that you shouldn't miss called Chen Dong Ribs Stewed in Medicinal Herbs.
Tonghua Night Market – This night market is popular with locals, as it has a ton of delicious places to eat. It's essentially a food market more than anything else. Be sure to try the stinky tofu!
Snake Alley – Located in the former red-light district, Snake Alley (aka Huaxi Street Night Market)it gets its name from the fact that many tourists used to come here to eat snake meat. While I wouldn't recommend that, there's a tasty Michelin-recognized stall that's worth sampling called Hsiao Wang Steamed Minced Pork with Pickles in Broth.
Ningxia Night Market – This is one of the smaller night markets, so it's easy to explore (though it does get crowded). There are lots of delicious oyster stalls here.
13. See the National Dr. Sun Yat-Sen Memorial Hall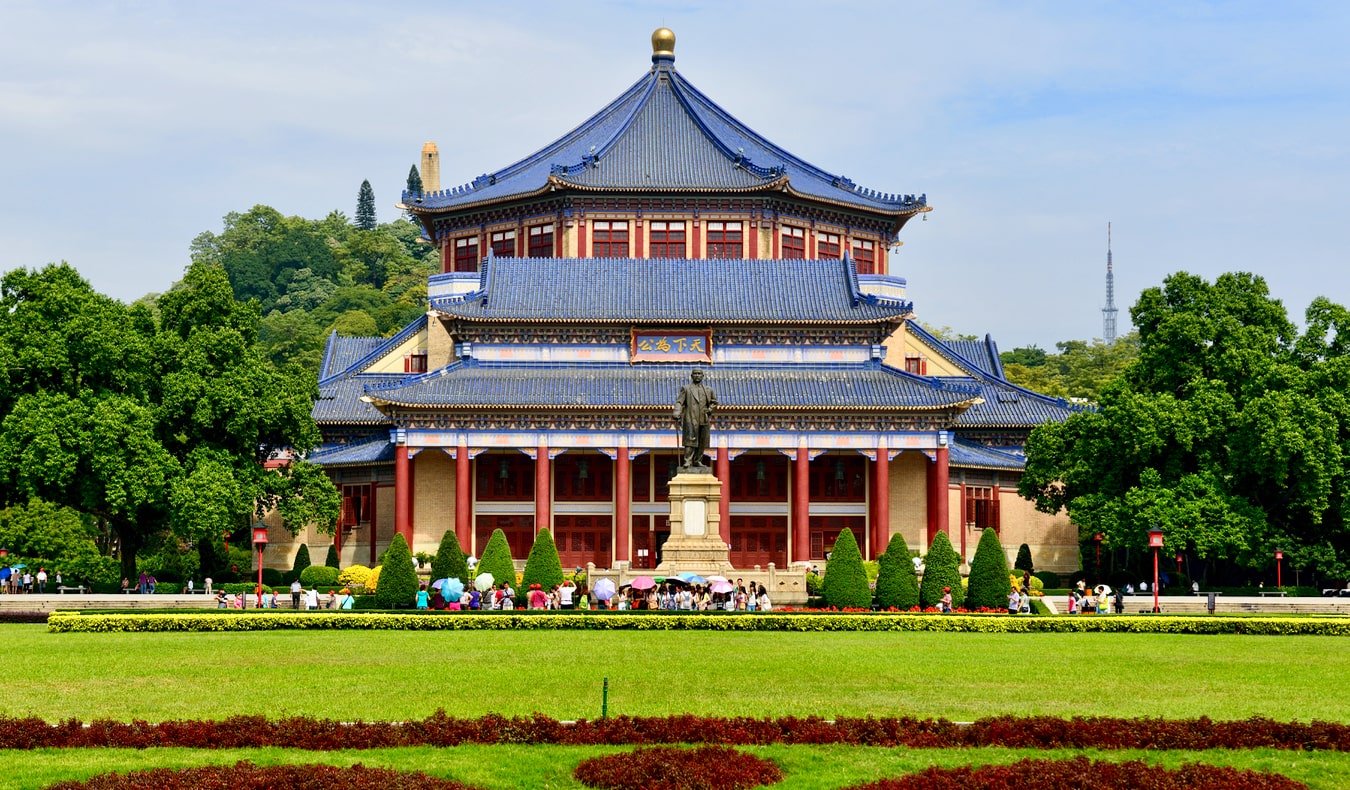 Sun Yat-sen was a politician, physician, and philosopher, as well as the first president of Taiwan. This memorial was built in 1972 to honor Doctor Sun Yat-sen. He's considered "the Father of the Nation," and the memorial hall is home to items from his personal and professional life. He's one of the few figures beloved in both mainland China and Taiwan, as he was instrumental in the overthrow of China's last imperial dynasty.
In addition to the hall's display of Sun's possessions, it also serves as a meeting place, educational center, and cultural center.
No. 505, Section 4, Ren'ai Road, (02) 27588008 #546, yatsen.gov.tw/en. Open daily 9am–6pm. Admission is free.
***
From the food to museums to natural beauty, Taipei is a world-class city that I don't think people appreciate enough. It needs to be on people's radar more. I loved my time living there and coming back to visit just reminded me how marvelous (and affordable) the city is!
Make visiting Taipei a priority. With so much to see and do, you're guaranteed to have an outstanding visit.
Book Your Trip to Taipei: Logistical Tips and Tricks
Book Your Flight
Use Skyscanner to find a cheap flight. They are my favorite search engine because they search websites and airlines around the globe so you always know no stone is left unturned.
Book Your Accommodation
You can book your hostel with Hostelworld as they have the biggest inventory and best deals. If you want to stay somewhere other than a hostel, use Booking.com as they consistently return the cheapest rates for guesthouses and cheap hotels. Two of my favorite places to stay are:
Don't Forget Travel Insurance
Travel insurance will protect you against illness, injury, theft, and cancellations. It's comprehensive protection in case anything goes wrong. I never go on a trip without it as I've had to use it many times in the past. My favorite companies that offer the best service and value are:
Looking for the Best Companies to Save Money With?
Check out my resource page for the best companies to use when you travel. I list all the ones I use to save money when I'm on the road. They will save you money when you travel too.
Wantt More Information on Taiwan?
be sure to visit our robust destination guide on Taiwan for even more planning tips!