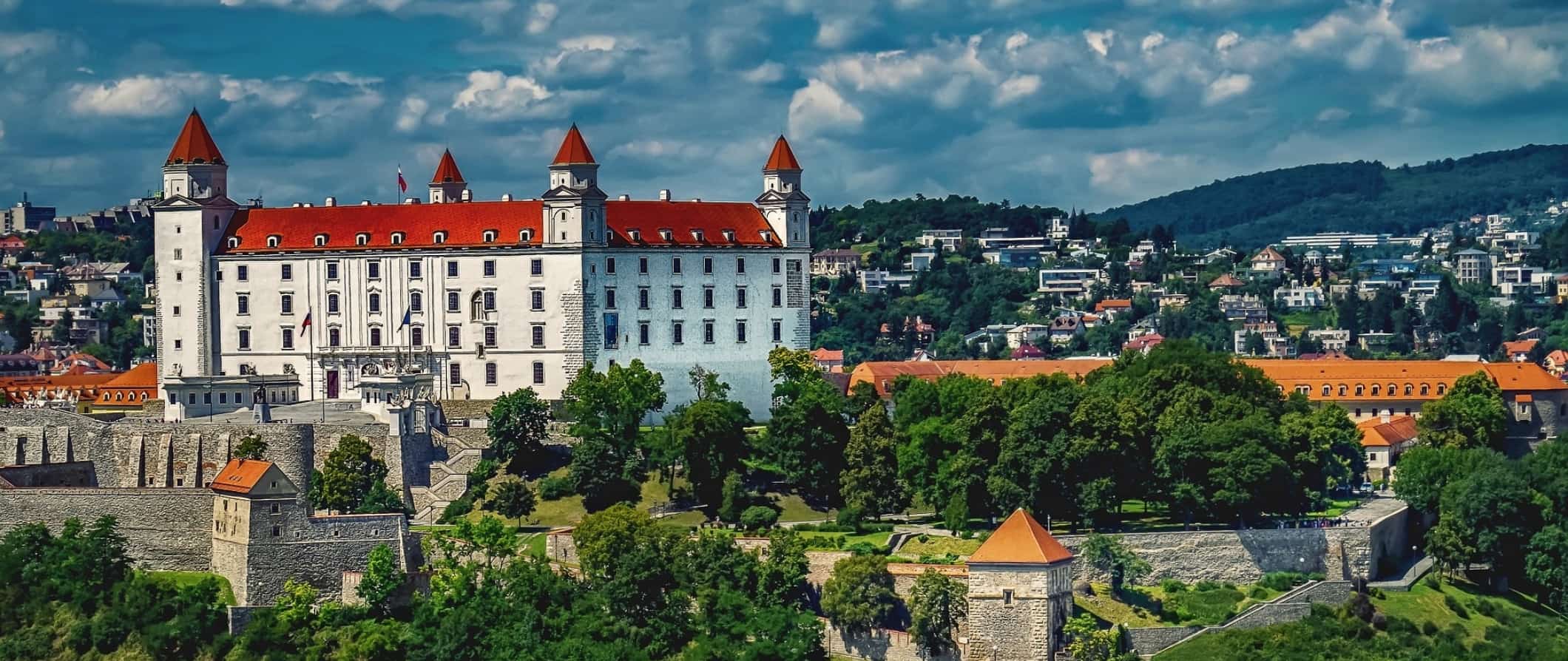 Slovakia is a Central European country known for its dramatic mountainous landscapes, medieval history, and architecture.
I've visited Slovakia numerous times and I'm always amazed at how much is packed into such a small country.
While Bratislava, the capital, gets plenty of attention, the country as a whole sees a fraction of the crowds compared to neighboring Czechia and Croatia. But their loss is your gain!
I've traveled around Slovakia many times and am always amazed by just how few people really come here. The country is filled with beautiful rivers, lakes, national parks, tiny towns, and castle ruins. Compared to some of its neighbors it's also quite affordable. It's the perfect place to hike, road trip, and escape Europe's summer crowds.
This travel guide to Slovakia will help you save money and make the most of your trip.
Click Here for City Guides

Slovakia
Top 5 Things to See and Do in Slovakia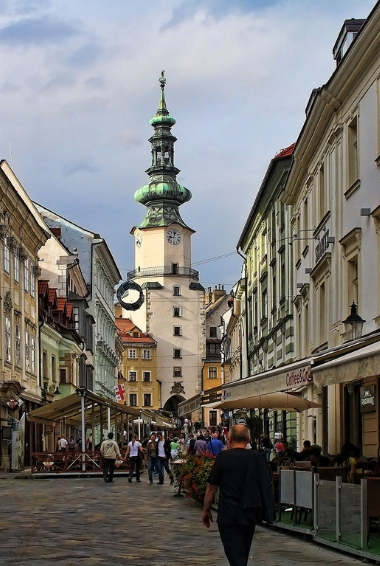 1. Explore Bratislava
Bratislava is Slovakia's largest city. Bordering both Austria and Hungary, its position on the banks of the Danube make it an obvious point of entry for most travelers. Don't miss the city's Old Town and Bratislava Castle. There's also an eclectic music scene here.
2. Visit Košice
Košice is the second-largest city in Slovakia, dating back to the 13th century. The city center encompasses the historic part of town and has the largest number of historical monuments in the country. Be sure to visit the 13th century St. Elisabeth Cathedral.
3. See Banská Štiavnica
Banská Štiavnica is a popular town known for its geology and architecture. The well-preserved UNESCO medieval town sits in a valley formed after an ancient volcano colapsed. Be sure to visit the open-air mining museum, where you can walk more than a kilometer underground.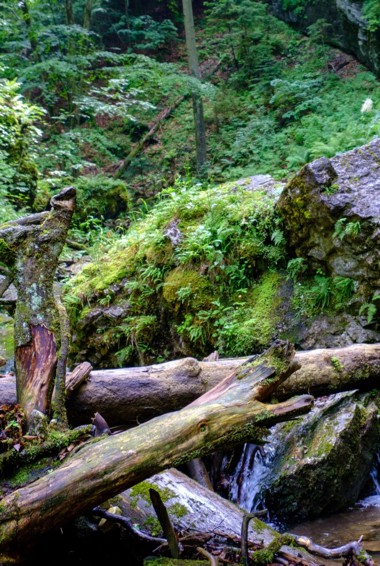 4. Hike Slovak Paradise National Park
Slovak Paradise National Park boasts over 100km of hiking trails that pass through canyons, meadows, and more waterfalls than you can count. The hiking here isn't difficult but you will be required to navigate narrow passages, climb steep ladders and use chains above ravines.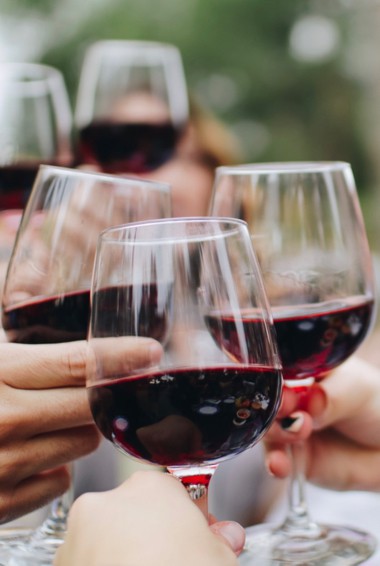 5. Go on a wine tour
Not far from Bratislava lies Modra. This is the place to go for wine tours and tastings. Look out for the annual Modra Wine Cellars Day, when many of the wine cellars in the area will organize a day-long tasting for visitors. Expect to pay at least 40 EUR ($47 USD) for a tour.
Other Things to See and Do in Slovakia
1. Visit the Slovak Karst Caves
There are almost 2,500 caves in Slovakia (but only 400 of them have been explored). In the southern Slovak Karst region, all of the caves here have received UNESCO World Heritage Site status. There are plenty of options here but, if you want a truly unique experience, visit a section of Domica Cave where you can take an underground boat ride on the River Styx (trip to Hades not included). Admission is 7 EUR ($8 USD).
2. Go rock climbing
Head to the mountains around Terchová in the north or Slovenský Raj in the east to find beautiful gorges you can climb for free thanks to the ropes and ladders already in place. If you'd rather do a guided trip, expect to pay around 80 EUR ($95 USD).
3. Run the oldest marathon in Europe
The Košice Peace Marathon is the oldest marathon in Europe (and the second oldest marathon in the world). Held in Košice each year since 1924, the city is completely overtaken by the event as thousands come to take part, watch, and celebrate. The marathon happens on the first Sunday in October. If you want to run the race yourself, registration is 37 EUR ($44 USD). Be sure to book your accommodation far in advance.
4. Relax in a thermal cave bath
For a uniquely Slovakian experience, visit the Parenica cave bath. Located in Central Slovakia, these natural hot springs have been in use for centuries. The water is a constant 42°C (107°F) and perfect for relaxing (especially if you're visiting in the winter). Bath visits last 20 minutes and are included in your stay at the spa, which costs around 70 EUR ($83 USD) per night.
5. Visit the Nedbalka Gallery
The Nedbalka Gallery in Bratislava has a spectacular award-winning design. The inside resembles the Guggenheim Museum in New York and strikes a stark contrast to the more traditional medieval buildings that make up the city's Old Town. The gallery, which was heavily remodeled in 2012, spans five floors and is home to over 1,000 works depicting the everyday life of the Slovak people and landscape works showcasing Slovakia's inspiring mountainous landscapes. Admission is 5 EUR ($6 USD).
6. Hike the smallest alpine mountain range in Europe
The most famous national park in Slovakia, High Tatras, is located in the north of the country along the border with Poland. Stretching 53km, it's the smallest alpine mountain range in Europe. If you want to reach the peak of the High Tatras, Gerlachovsky Stit, you will need to hire a mountain guide as the ascent is extremely challenging and not to be attempted alone. If you don't want to hike (or want an easier option), Lomnicky Stit is slightly lower and far more accessible thanks to the cable car to the top. During the winter, you'll find several ski resorts here. Round-trip cable car tickets are expensive at 50 EUR ($59 USD), however, you can hike up part way and then take the cable car for half price.
7. Explore an ice cave
Another popular cave to explore is Dobšinská, the ice cave. Located near Dobšiná in Central Slovakia, temperatures within the cave can drop down to -3°C (27°F). Discovered in 1870, the caves are a UNESCO World Heritage Site. They were also the first caves in Europe to be lit by electricity. They span over 1,500 acres and are full of all kinds of natural ice formations. Admission is 8 EUR ($9 USD).
8. Visit the Old Market Hall (Stará tržnica)
Each Saturday, between 10am-3pm the Old Market Hall in Bratislava hosts its weekly market. The current building dates back to 1910, however, there were medieval fortifications here dating back to the 16th century. In addition to foods and produce, the market also hosts cultural events, music performances, two cafes, a brewery, and a cooking school. The Old Market Hall also hosts an annual beer festival (called Salón Piva) where you can sample the locally produced beer.
9. Go hiking
Slovakia is one of the best countries in Europe for hiking. There are hundreds of trails here, including dozens of long-distance routes as well as easy, moderate, and challenging day hikes. Some suggested hikes to check out are Rysy Mountain, near the border of Poland (20km, 10 hours); Kriván, considered Slovakia's most beautiful mountain (6km, 4 hours); and Popradske Pleso, a picturesque alpine hike (4km, 1-2 hours). If you're going hiking in the mountains, be sure to check the weather in advance as conditions can change rapidly.
10. Hit the slopes
The Tatra mountain range rivals the Alps when it comes to beauty. However, when it comes to skiing, you'll find fewer people and cheaper prices in Slovakia (lift tickets are upwards of 75% cheaper than in neighboring Austria). Some suggested ski resorts to visit are Jasná Nízke Tatry (Liptovský Mikuláš), Relax Center Plejsy (Krompachy), Tale (Bystra), and Malinô Brdo (Ružomberok). Expect to pay around 30 EUR ($35 EUR) for a lift pass, however, you can find passes for as little as 10 EUR ($12 USD) in places like Moštenica, Zliechov, and Skorušina.
Slovakia Travel Costs
Accommodation – Hostel dorms are the cheapest option in Slovakia, with prices starting at 14 EUR ($16 USD) per night for a 6-8 bed dorm. Free Wi-Fi is standard and most have kitchens. For a private room, expect to pay at least 45 EUR ($52 USD) per night.
Outside of Bratislava, budget hotels start around $20 EUR ($23 USD) per night for a double or twin. In Bratislava, expect to pay closer to double that.
Airbnb is a budget-friendly option available around the country with private rooms starting at 21 EUR ($25 USD) per night. For an entire home or apartment, expect to pay at least 42 EUR ($50 USD) per night.
For anyone traveling with a tent, camping is available around the country. Wild camping is legal but be sure to double check if you're doing it because it is illegal in certain protected areas (no camping in the High Tatras or national parks, for example). You're also not allowed to camp in forested areas and should use caution when lighting fires as this is generally prohibited.
If you prefer an official campsite with facilities, there are campgrounds scattered around the country with basic plots costing 20 EUR ($23 USD) per night for two people, without electricity.
Food – Slovakian cuisine is based on three main staples: pork, cabbage, and potatoes (much like many of its neighbors). Polish and Hungarian influences abound, so expect lots of soups, sauerkraut, breaded meats, and dumplings. Lunch is the main meal of the day here, with soup being the most common main course. A popular local delicacy is jaternica, a blood sausage made with pig's blood and buckwheat.
For an inexpensive meal of traditional cuisine, expect to pay at least 11 EUR ($12.50 USD). Fast food (think McDonald's) costs closer to 5 EUR ($6 USD). Asian food such as Thai and Indian can be found in a couple of the larger cities in the country and costs 8-13 EUR ($10-15 USD) for a main dish.
A three-course meal of traditional cuisine costs around 20 EUR ($23 USD), including a drink. Expect to pay between 1.50-2.50 EUR ($1.70-$2.80 USD) for a beer or a latte/cappuccino.
If you are planning to cook your own food, a week's worth of groceries costs around 27-36 EUR ($30-$40 USD) for basic staples like pasta, rice, seasonal produce, and some meat.
Activities – Slovakia is a landlocked country brimming with outdoor activities. There are tons of free hiking trails, as well as ample opportunities for caving, rappelling, rock climbing, and cycling. Most cave costs less than 10 EUR ($12 USD), rock climbing costs around 80 EUR ($95 USD), and bike rentals cost around 20 EUR ($24 USD) per day. Although some museums and art galleries don't charge an entrance fee (like the Slovak National Gallery) most will cost between 5-10 EUR ($6-$12 USD).
Backpacking Slovakia Suggested Budgets
If you are backpacking Slovakia, my suggested budget is 38-42 EUR ($45-50 USD). This assumes you're staying in a hostel dorm, cooking most of your meals, eating cheap traditional cuisine, doing free activities like walking tours and hiking, limiting your drinking, visiting some cheap attractions like museums or galleries, and using local transportation.
On a mid-range budget of 85-97 EUR ($100-115 USD), you can stay in a budget hotel or Airbnb, eat out for all your meals at budget-friendly restaurants serving traditional cuisine, go out for some drinks, take some guided tours, visit more paid attractions, and take some taxis to get around.
On a luxury budget of 266-287 EUR ($315-340 USD), you can stay in a four-star hotel, eat out at any restaurant you want, rent a car or take taxis everywhere, take higher-end guided tours, drink as much as you want, and see as many castles and museums as you can handle!
You can use the chart below to get some idea of how much you need to budget daily, depending on your travel style. Prices are in USD.
Accommodation
Food
Transportation
Attractions
Average Daily Cost
Backpacker
$20
$10-15
$5
$10
$45-50
Mid-Range
$35
$35-45
$10
$20-25
$100-115
Luxury
$150
$75
$40
$50-75
$315-340
Slovakia Travel Guide: Money Saving Tips
Slovakia is one of the cheaper Central European countries and it's pretty easy here to travel on a budget. That said, if you're looking for ways to trim your expenses, here are my favorite ways to save money in the country:
Take a free walking tour – Bratislava offers a handful of free walking tours which are a great way to get familiar with the city and its culture on a budget. Be Free Tours is the most popular our company. Just be sure to tip your guide!
Ride Flixbus – Flixbus is a budget-friendly way to get around the country (as well as the region). They have Wi-Fi, electrical outlets, and decent enough sites for overnight and long-haul bus journeys.
Cook your own meals – Buying your own groceries may not be as glamorous as going out to eat, but it will save you money.
Get outdoors – The easiest way to keep active and save money is to get outdoors and explore Slovakia's national parks. Most don't charge an entry fee. Nature fills your days and avoids slimming your wallet!
Wild camp – If you really want to save money in Slovakia bring your tent as wild camping is legal. You can pitch your tent on almost all public land throughout Slovakia, just avoid national parks and forests.
Stay with a local – Staying with a local via Couchsurfing is a great way to not only save money and connect with a knowledgeable local who can help you better understand the city and its people.
Bring a reusable water bottle – The tap water in Slovakia is safe so bring a reusable water bottle to avoid single-use plastic. A filter like LifeStraw ensures you water is safe and clean. It's perfect for anyone planning to hike or explore the country's national parks.
Where To Stay in Slovakia
The hostel scene in Slovakia will not disappoint. Most have reliable Wi-Fi, kitchens, and are clean and modern. Here are some of my favorite places to stay in Slovakia:
How to Get Around Slovakia
For public transportation, ticket prices will vary from city to city but the fare is generally proportional to the duration of the journey. For example, A 15-minute ride costs around 0.70 EUR ($0.80 USD) while a 60-minute ride will cost around 0.90 EUR ($1 USD). Day passes are available in most of the cities for around 4.50 EUR ($5 USD).
Bus – Flixbus is the most budget-friendly options to explore the country. The bus from Bratislava to Košice offers tickets for as low as 15 EUR ($17 USD) for the 6-hour journey. Bratislava to Budapest, Hungary, the 2.5-hour bus ride is just 7 EUR ($8 USD) while the one-hour trip from Bratislava to Vienna, Austria can be done for under 4 EUR ($4.50 USD).
Trains – Trains are more expensive than buses and don't reach as many destinations in the country. However, they're a lot quicker. Bratislava to Poprad takes around 4 hours and costs as little as 12 EUR ($14 USD). The 5.5-hour journey to Košice costs 18 EUR ($20 USD). The 2.5-hour trip to Budapest, Hungary costs as little as 10 EUR ($12 USD) while the 90-minute ride to Vienna, Austria costs 5 EUR ($6 USD).
Budget Airlines – There are no domestic flights around Slovakia.
Car Rental – Car rentals can be as low as 30 EUR ($35 USD) per day. You'll need to have an International Driver's Permit (IDP) before you arrive as you'll need an IDP to rent a vehicle.
Hitchhiking – Hitchhiking in Slovakia is safe and you can usually pick up a ride quickly. Many younger Slovakians speak English, and if you're lucky you may even get invited for lunch as drivers are usually quite hospitable. HitchWiki is the best website for hitchhiking info.
When to Go to Slovakia
Slovakia has four distinct seasons. The summers are sunny and hot while the winters are cold and snowy. Unless you are planning on skiing, the best time to visit Slovakia is during the shoulder season in the spring or fall.
During the shoulder seasons, you'll avoid both the heat and the crowds. The best months to visit are between May-June or September-October, especially if you're hiking. You'll have cooler temperatures and, in the fall, you'll get to see the leaves change. Expect temperatures around 20°C (68°F).
If you visit in the summer, expect highs of 27°C (81°F).
How to Stay Safe in Slovakia
Slovakia is a very safe country to visit, ranking in the top 25 safest countries in the world. Violent crime against tourists is virtually nonexistent. Pick-pocketing can occur, however, especially in high traffic areas such as Bratislava's Old Town. Keep your valuables safely tucked away when in public just to be safe.
If someone strikes up a conversation with you trying to sell something or if young children approach you, be on alert — their friend may be reaching for your wallet while you're distracted.
You can read about the 14 travel scams to avoid right here.
If you rent a car, don't leave any valuables in it while you're hiking or overnight. Break-ins are rare but it's better to be safe than sorry.
If you're hiking here (especially doing alpine hiking in the mountains), make sure you let your hostel/hotel staff know just in case. Always bring a first aid kit as well as basic gear like a flashlight, raincoat, and extra food just in case.
Always trust your gut instinct. If a taxi driver seems shady, stop the cab and get out. If your hotel is seedier than you thought, move. Make copies of your personal documents, including your passport and ID. Forward your itinerary along to loved ones so they'll know where you are.
Remember if you wouldn't do it at home, don't do it in Slovakia!
The most important piece of advice I can offer is to purchase good travel insurance. Travel insurance will protect you against illness, injury, theft, and cancellations. It's comprehensive protection in case anything goes wrong. I never go on a trip without it as I've had to use it many times in the past. You can use the widget below to find the policy right for you:
Slovakia Travel Guide: The Best Booking Resources
These are my favorite companies to use when I travel to Europe. They are included here because they consistently find deals, offer world-class customer service and great value, and overall, are better than their competitors. They are the ones I use the most and are always the starting points in my search for travel deals.
Momondo – This is my favorite booking site. I never book a flight without checking here first.
Skyscanner – Skyscanner is another great flight search engline which searches a lot of different airlines, including many of the budget carriers that larger sites miss. While I always start with Momondo, I use this site too as a way to compare prices.
Airbnb – Airbnb is a great accommodation alternative for connecting with homeowners who rent out their homes or apartments.
Hostelworld – This is the best hostel accommodation site out there, with the largest inventory, best search interface, and widest availability.
Couchsurfing – This website allows you to stay on people's couches or spare rooms for free. It's a great way to save money while meeting locals who can tell you the ins and outs of their city. The site also lists events you can attend to meet people (even if you're not staying with someone).
Booking.com – The best all around booking site that constantly provides the cheapest and lowest rates. They have a no money down policy, great interface, and the widest selection of budget accommodation. In all my tests, they've always had the cheapest rates out of all the booking websites.
Rail Europe – If you are going to Europe and taking a lot of high speed or long distance trains, get a rail pass. I've used a rail pass three times and saved hundreds of dollars each time. The math just works.
Intrepid Travel – If you want to do a group tour around Europe, go with Intrepid Travel. They offer good small group tours that use local operators and leave a small environmental footprint. If you go on a tour with anyone, go with them. And, as a reader of this site, you'll get a discount when you click the link!
The Man in Seat 61 – This website is the ultimate guide to train travel anywhere in the world. They have the most comprehensive information on routes, times, prices, and train conditions. If you are planning a long train journey or some epic train trip, consult this site.
Rome 2 Rio – This website allows you to see how to get from point A to point B the best and cheapest way possible. It will give you all the bus, train, plane, or boat routes that can get you there as well as how much they cost.
FlixBus – German based Flixbus has routes between 20 European countries with prices starting as low 5 EUR ($6 USD)! Their buses include WiFi, electrical outlets, and up to three 3 free bags.
Bla Bla Car – BlaBlaCar is a ridesharing website that lets you share rides with vetted local drivers by pitching in for gas. You simply request a seat, they approve, and off you go! It's a cheaper and more interesting way travel than by bus or train!
World Nomads – I buy all my travel insurance from World Nomads. They have great customer service, competitive prices, and in-depth coverage. I've been using them since I started traveling in 2003. Don't leave home without it!
EatWith – This website allows you to eat home cooked meal with locals. Locals post listings for dinner parties and specialty meals that you can sign up for. There is a fee (everyone sets their own price) but this is a great way to do something different, pick a local's brain, and make a new friend.
Slovakia Gear and Packing Guide
If you're heading on the road and need some gear suggestions, here are my tips for the best travel backpack and for what to pack!
The Best Backpack for Travelers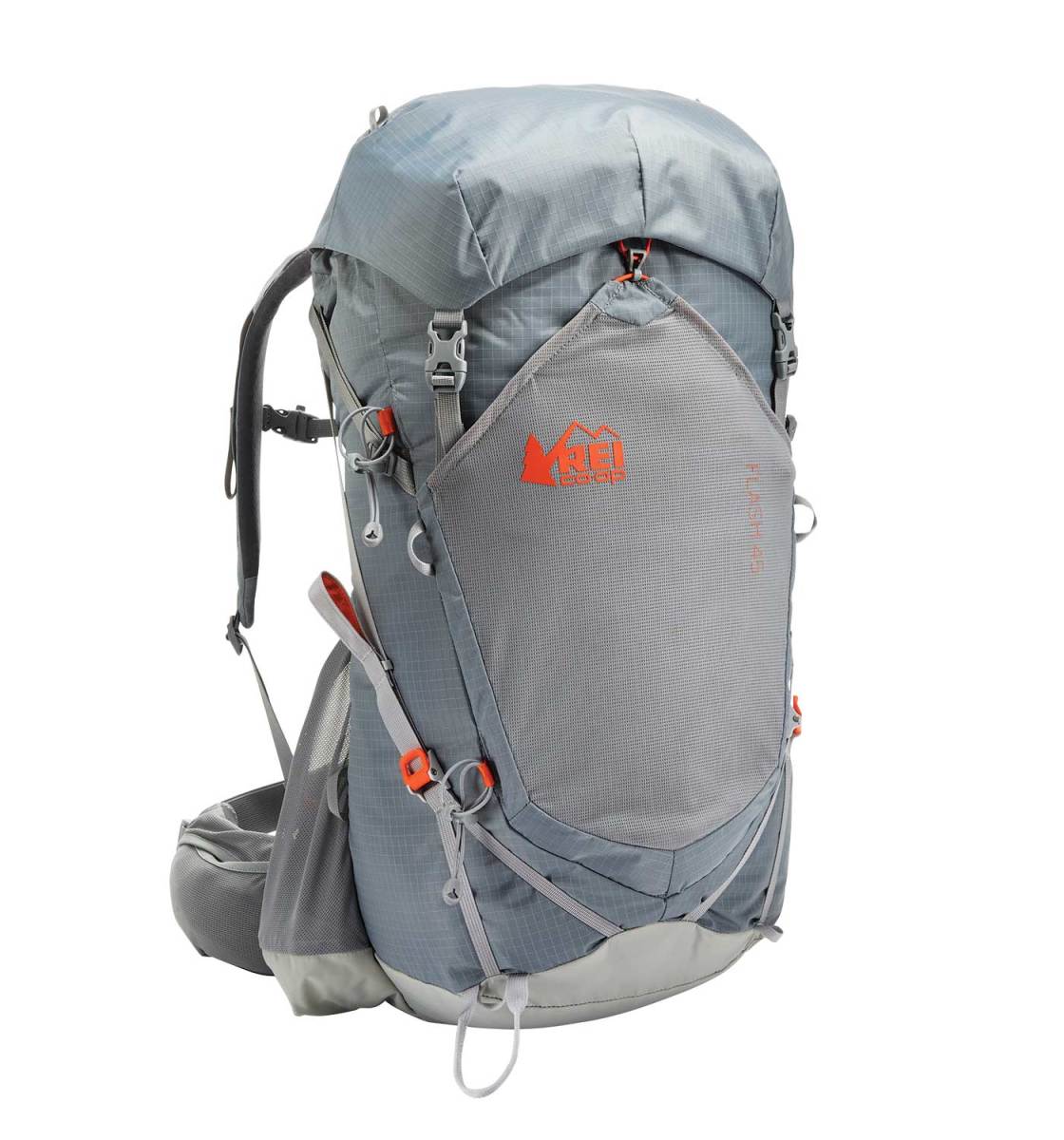 What's the best backpack for traveling long-term? I recommend the
REI Flash 45 Pack
. It's light and comfy, front loading, and fits perfectly in an airplane's overhead bin.
Size:
45-47L
Straps:
Thick and cushy with compression technology that pulls the pack's load up and inwards so it doesn't feel as heavy.
Features:
Removable top lid, large pocket at the front, hydration compatible, contoured hip belt
If you want something different, refer to my article on how to choose the best travel backpack for tips on picking a pack and other backpack suggestions.
What to Pack for Your Trip
Clothes
1 pair of jeans (heavy and not easily dried, but I like them; a good alternative is khaki pants)
1 pair of shorts
1 bathing suit
5 T-shirts (Unbound Merino is my preferred company. If you're a member of NM+, you can get 15% off your purchase)
1 long-sleeved T-shirt
1 pair of flip-flops
1 pair of sneakers
6 pairs of socks (I always end up losing half)
5 pairs of boxer shorts (I'm not a briefs guy!)
1 toothbrush
1 tube of toothpaste
1 razor
1 package of dental floss
1 small bottle of shampoo
1 small bottle of shower gel
1 towel
Deodorant
Small Medical Kit (safety is important!!!)
Miscellaneous
Female Travel Packing List
I'm not a woman, so I don't know what a woman wears, but Kristin Addis, our solo female travel guru, wrote this list as an addition to the basics above:
Clothing
1 swimsuit
1 sarong
1 pair of stretchy jeans (they wash and dry easily)
1 pair of leggings (if it's cold, they can go under your jeans, otherwise with a dress or shirt)
2-3 long-sleeve tops
2-3 T-shirts
3-4 spaghetti tops
1 light cardigan
Toiletries
1 dry shampoo spray & talc powder (keeps long hair grease-free in between washes)
1 hairbrush
Makeup you use
Hair bands & hair clips
Feminine hygiene products (you can opt to buy there too, but I prefer not to count on it, and most people have their preferred products)
For more on packing, check out these posts:
Slovakia Travel Guide: Suggested Reading
The Tattooist of Auschwitz: A Novel, by Heather Morris
Lale Sokolov, a Jewish Slovakian prisoner of Auschwitz, was given the unfortunate and significant duty of permanently marking his fellow prisoners. After meeting prisoner 34902, Gita, Lale vows to survive and marry her. Based on interviews conducted with the tattooist and Holocaust survivor, this tale depicts the brutality of Auschwitz alongside the humanity of love, drawing its reader deeper into a story that shows how love shines even in the darkest circumstances. A #1 international bestseller and a New York Times bestseller, The Tattooist of Auschwitz is a brilliant story of hope in a hopeless place.
A History of Slovakia: The Struggle for Survival, by Stanislav J. Kirschbaum
A dense and detailed overview of Slovakia's history, from its settlement until the present. The book highlights Slovakia's role and contributions from the Middle Ages to the time of Nazi-controlled Europe, offering perspectives on Communism and Slovakia's long struggle for independence. The book sheds light on the process that led to the creation of the second Slovak Republic and Kirschbaum's insightful account of Slovakia offers clarity to a very convoluted history.


With Love From Bratislava, by Christy Morgan
An entertaining tale of a single mother who relocates from comfortable Canada to unknown Slovakia with her two young children in tow. Morgan's light-hearted memoir recalls her adventures in learning the country's language, discovering its irresistible cuisine, and developing an appreciation for its incredible history. A perfect pick for feel-good travel reading, especially if you find yourself in one of the many trendy Bratislavan coffee shops that Morgan describes.


Banana Peels on the Tracks: Coming of Age in Post-Communist Slovakia, by Jason Lockwood
Before teaching English abroad became par-for-the-course for twenty-something travelers, American Jason Lockwood ventured afar to the Slovak Republic to spend a year sharing his language and culture inside the classroom. Arriving in post-Communist Slovakia just three years after the fall of the Berlin Wall, Lockwood encountered a torn country attempting to pull itself together after decades of oppression and struggle. His memoir recounts his experiences with colleagues and students that opened his eyes to the cruel realities that shaped the harsh outlooks often expressed by Slovaks. It was an interesting time to be a Westerner in Central Europe as Lockwood's snapshot charmingly depicts. A wonderful read for reflecting the beginnings of post-Communist Slovakia and the teaching-English-abroad experience of the early 90s.
Slovakia Travel Guide: Related Articles
Want more info? Check out all the articles I've written on backpacking/traveling Europe and continue planning your trip: