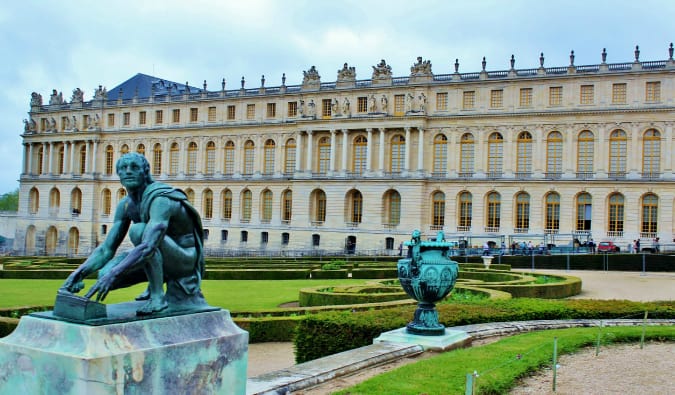 Before I went away, I bought a nice digital camcorder so that I can start doing videos on the blog. Well, the time has come for my first video. Please be kind in your critiques- I'm still learning how to make and edit these things. So, without further ado, here's my first video on the Palace of Versailles, the former palace of the French kings outside Paris, France:
Travel Tips for the Palace of Versailles
Get there early- the queue to move through security gets really long.
The Gardens are free on the weekdays and cost 8 Euros on the weekend.
There are a lot of restaurants around- they are expensive. If you plan to sit down and eat at the Palace, expect to pay around 20 Euros.
Most people see the Palace first then the gardens, then Marie-Antoinette's Estate. Go in reverse order to avoid the biggest crowds.
Get a Paris Museum Card and save on waiting in the ticket lines. Moreover, the pass is great value since you get into a host of other museums with it. It saved me about 15 Euro.
The audio guide for the Palace is O.K. If you really want to save money, Rick Steve's has a free audio guide that was pretty good, despite some corny jokes.
Hardly anyone visits the apartments of the dauphin and the dauphine in the Palace. Equally beautiful and without the crowds.
Most of the Palace is closed on Monday. Don't go on Monday.
Get My COMPLETE Guide for Budget Travelers!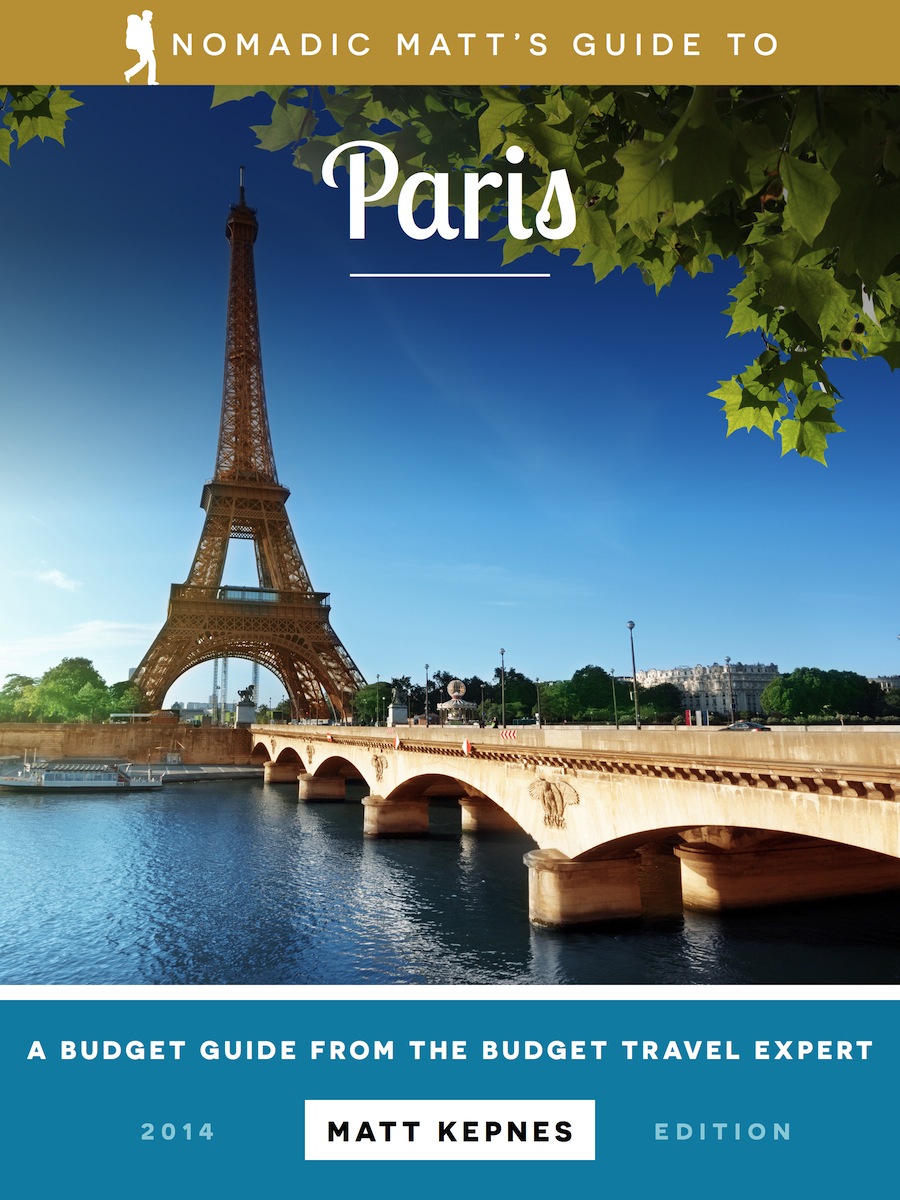 For more in-depth information, check out my guidebook to Paris written for budget travelers like yourself! It cuts out the fluff found in other guides and gets straight to the practical information you need to travel and save money in one of the most beautiful and romantic cities in the world. You'll find suggested itineraries, budgets, ways to save money, on and off the beaten path things to see and do, non-touristy restaurants, markets, and bars, and much more!! Click here to learn more and purchase the book.