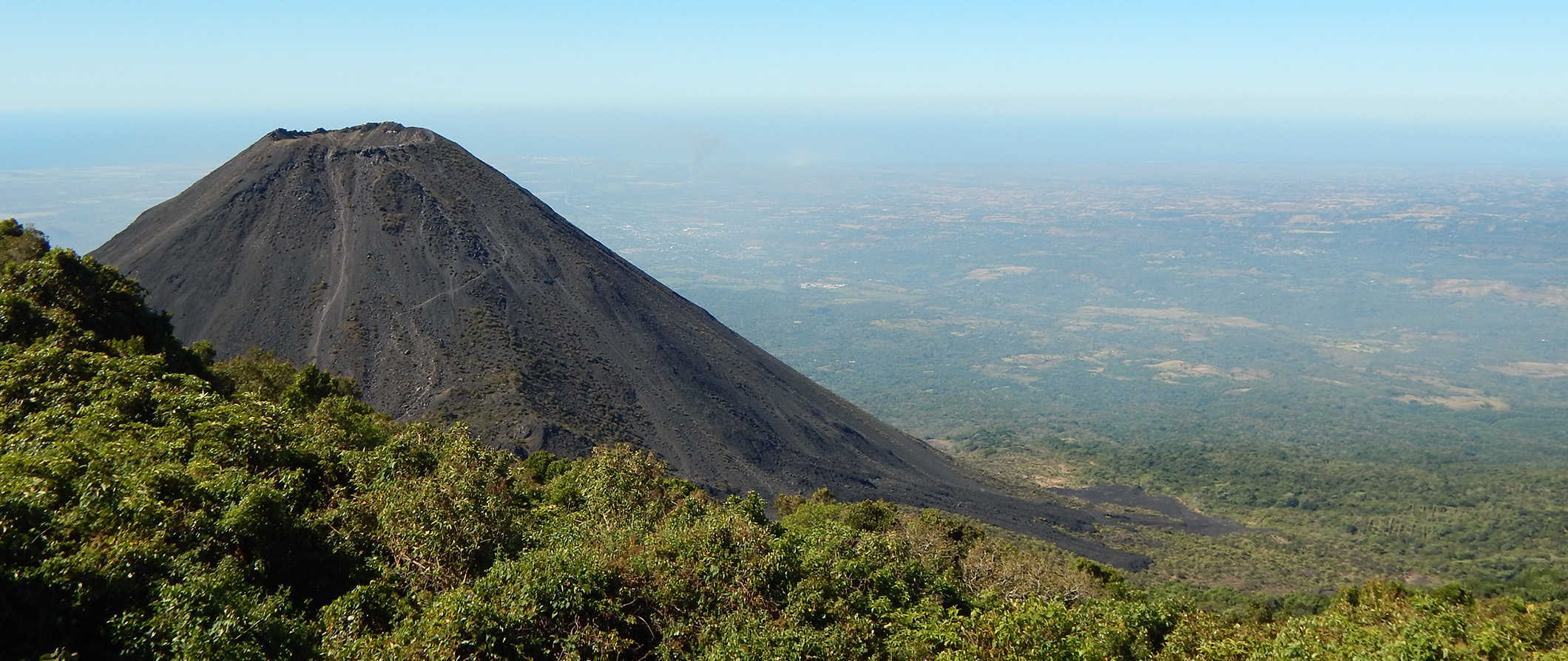 Situated in Central America, El Salvador is the smallest and most densely populated country in the region. Somewhat bypassed on the tourist trail, many people miss out on immense expanses of natural beauty, forests, beaches, and even the opportunity to view some archaeological sites. El Salvador is the perfect place to experience the great outdoors without the crowds as you make your way around Central America. I highly recommend a visit here. Everyone is super friendly and generally happy to have visitors.
Top 5 Things to See and Do in El Salvador
1. Montecristo Cloud Forest
At an altitude of 7,000 feet, the Montecristo Cloud Forest has a wide diversity of flora and fauna including ferns, orchids, mosses, spider monkeys, and anteaters, there is plenty to enchant you here. Camping is the only form of accommodation here, so make sure you have proper gear if you plan on staying the night.
2. El Tunco
One hour outside of San Salvador lies this backpacker's paradise. Cheap hostels, food, a great party scene, and incredible surfing lie in the this beachside town that faces due west for perfect sunsets. What more can you ask for?
3. Puerta del Diablo
Also known as the Devil's Door, this lookout point is a rocky formation that formed as a result of heavy rain during the 1700s. If you're an adventurous traveler, you can rappel down the cliff. The view through the 'doorway' is just spectacular. You can take a bus here from San Salvador for under 1 USD.
4. Cihuatán Ruins
The largest of ruins in El Salvador, Cihuatán is host to many artifacts and a lot of history. Cihuatan was founded after the collapse of the Mayans around 900 C.E., and quickly became a regional capital. There is an on-site museum open most of the week, and admission is a mere 3 USD per person.
5. La Libertad
Although not as widely known on the tourist trail, La Libertad provides a more authentic beach experience when compared to other more popular resorts. As well as that, it also boasts some of the best surf in Central America with surfers coming from all over the world to ride some serious waves!
Other Things to See and Do
(Click the title to expand the text)
1. Los Planes de Renderos
For some spectacular views of the city of San Salvador, go to Los Planes de Renderos. Stop by one of the 'pupuserias,' or small restaurants that make pupusas — a typical part of the Salvadorian menu — and then afterward head to the Casa de la Cultura or Los Historiantes to view some traditional folk dances.
2. Go fishing
El Salvador has many resorts for fishing. Like the somewhat well-kept secret of El Salvador itself, fishing here is also underrated. In El Salvador blue waters you can find tuna, blue marlin, and mackerel, amongst others. snappers, blue crevally, and scribbled filefish can also be found when bottom fishing. Prices will vary depending on how long you go for and whether or not you book a private boat. Expect to spend a couple hundred dollars for a nicer trip.
3. Hike the volcanoes
There are numerous volcanoes in El Salvador for you to explore. Take your pick from Ilamatepec, Tehutepec, Izalco, and Quetzaltepec, or even visit Cerro Verde National Park where you can see the volcanoes from viewpoints around the trails. Here you also have the chance to get up close and personal with a walk around the Cerro Verde crater. If you head south, go to Ruta de las Flores where there are a series of volcanoes.
4. Enjoy the culture
Joya de Cerén is a UNESCO World Heritage Site that tells a story about the everyday lives of the Mayans. The site includes a Temezcal, or Sauna, and shows the agricultural tools which were used on a daily basis. In San Salvador itself, there is the Salvador del Mundo, the symbol of the city, the historic downtown area, and the Metropolitan Cathedral. If you're eager for more to see, then there is also the National Palace, the National Theater, and the National Handicrafts market.
5. Go diving
Diving enthusiasts and first-time divers alike will find plenty of stunning sites in El Salvador. The warm waters of Los Cóbanos can host an exciting experience for divers as contains reefs, underwater rock formations, and even shipwrecks. You can also go diving in crater lakes like Coatepeque and Ilopango which also offer nighttime diving tours! Expect to pay around 75 USD for a two-dive trip, and around 350 USD for an Open Water certification course.
6. El Imposible
Considered one of the last remaining natural areas of biodiversity, El Imposible National Park is home to more than 500 species of birds, as well as a dry, tropical forest. Currently, under protection, El Imposible is a stunning area that is just waiting to be explored. Entry is 6 USD.
7. Los Chorros
Los Chorros offers a relaxing break. Composed of a series of natural pools that cascade from overhanging volcanic cliffs, and surrounded by ferns, flowers, and moss, this place offers a piece of paradise and is perfect for a day trip.
8. La Gran Via
Located in the city of San Salvador, this is a shopping center filled with restaurants, movie theaters, music, games, bars, live shows, and more. This is a nice place for an afternoon out and it is a very popular place for nightlife activities.
9. Museum of Popular Art
The slogan for this museum is 'The Greatness of Miniature.' There is a huge showcase of miniature pottery here, as well as, native wood carvings, weaving, and jewelry. Admission is only 1.50 USD, and you can make something out of clay during your visit.
10. Wander through colonial Suchitoto
A small colonial town, Suchitoto is located on Lake Suchitlan. It's a small, walkable town that caters to tourists with a great selection of hotels. Explore the nearby lake and hiking trails or just enjoy the atmosphere of the town.