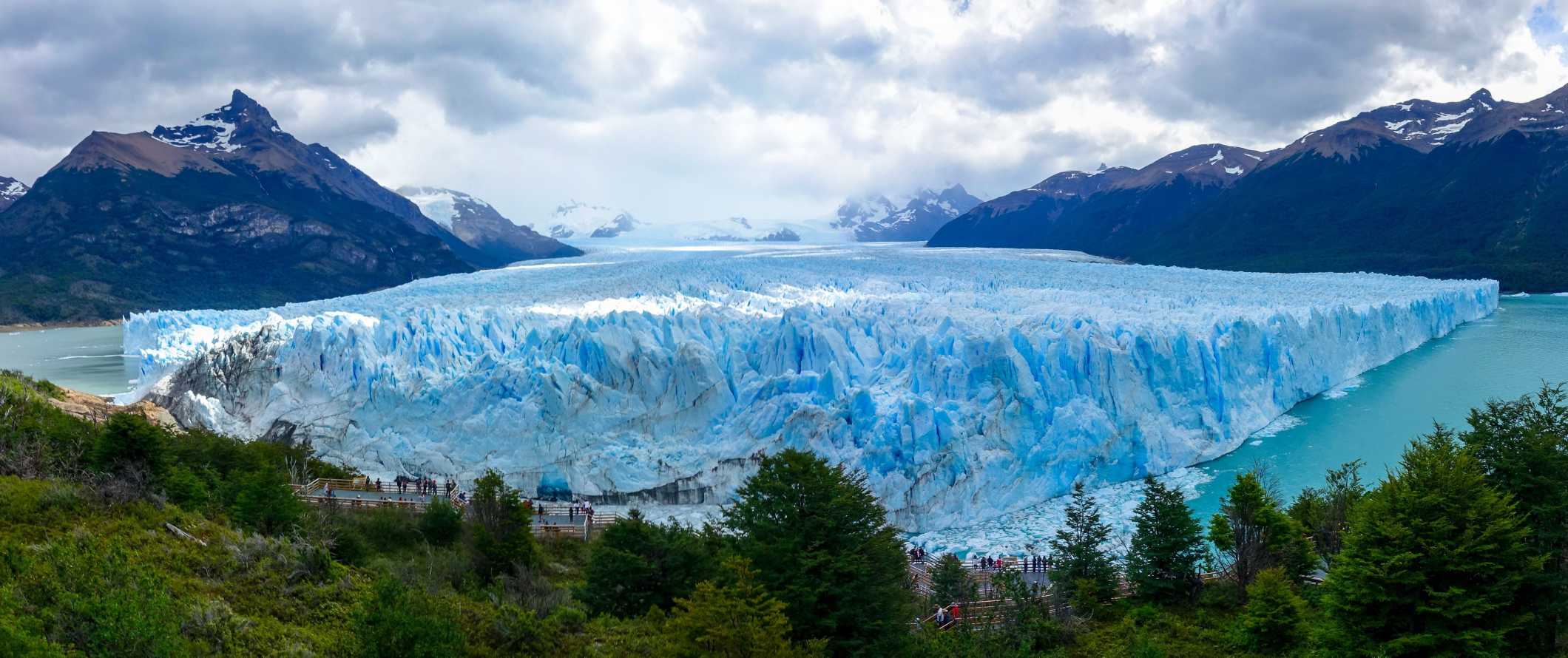 Argentina is one of the most popular countries to visit in South America. Whether you're backpacking the entire continent or just visiting on a short holiday looking to drink wine, eat steak, and do some hiking, Argentina will not disappoint.
From the relaxed café culture of Buenos Aires to the natural beauty of the massive Iguazu Waterfalls, the stunning Perito Moreno glacier to the charming vineyards of Mendoza, Argentina is a wonderfully beautiful country with world-class landscapes to match the delicious steaks and award-winning wine you'll find here. The rich history, culture, and cuisine make it a must for foodies, outdoor enthusiasts, wine lovers, and history buffs.
While Argentina isn't perfect — it has its social, economic, and political difficulties — it nevertheless blew away all of my expectations.
Take your time exploring this wonderful country as the vast landscape is slow to navigate and there are numerous things to see and do as you explore, from visiting wineries to learning to tango to hiking in the towering snow-capped mountains of Patagonia.
This travel guide to Argentina can help you plan your trip, stay safe, and ensure you make the most of your time visiting this land of steak, wine, and mountains.
Click Here for City Guides
Top 5 Things to See and Do in Argentina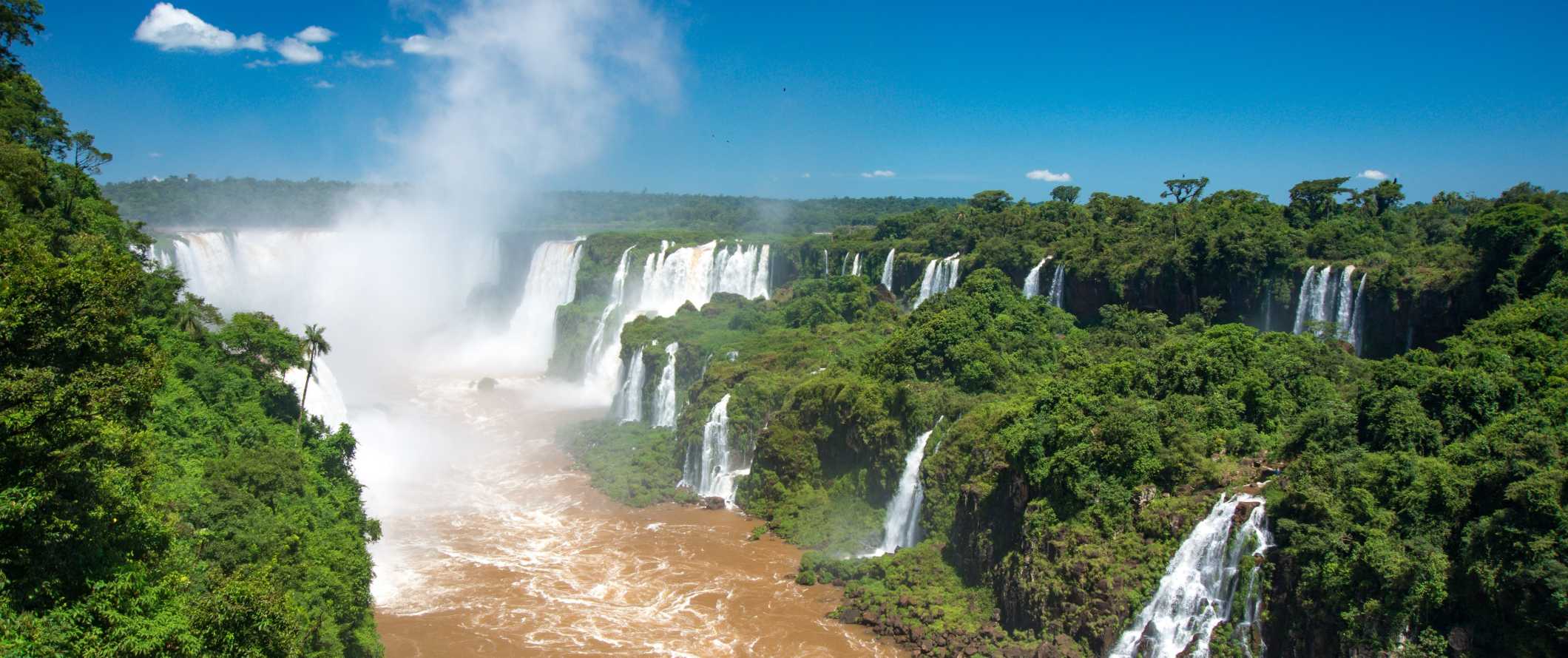 1. Enjoy the culture of Buenos Aires
Nicknamed the "Paris of South America," Buenos Aires is an amazing and fun city with a lot of class and culture, fantastic nightlife, food, and shopping. This is a city to wine, dine, and relax in. Don't rush through here. It's a city worth savoring!
2. Marvel at Iguazu Falls
With 450,000 cubic feet of water thundering down the 275 cascades every second, it's easy to see why this massive waterfall is so popular. You can find several types of guided trips leaving from Buenos Aires online, or just go on the local bus yourself. The entry fee for Iguazu Falls National Park on the Argentine side is 800 ARS.
3. Wander Salta
Salta is a little town with outstanding museums, plaza-side cafes, and a lively folk music tradition. The colonial architecture is well preserved here so walking around is like stepping back in time. Located in the north, it's a beautiful out-of-the-way destination worth taking the time to see if you're traveling between Mendoza and Buenos Aires.
4. Learn the tango
Argentina is famous for its national dance, the tango. You're bound to run into it everywhere you go with people quite literally practicing in the streets. There are many studios that offer lessons if you want to learn and even more free public places to watch the locals dance away.
5. Explore Mendoza
Mendoza is famous for its wine (especially its excellent Malbecs), steak, and beautiful landscapes. I spent over a week here biking around wineries, hiking, visiting canyons, and gorging on steak and wine. The city is a great base for lots of outdoor activities in the surrounding mountains.
Other Things to See and Do in Argentina
1. Take the train to the clouds
Sure, it's a train built for tourists and super overpriced, but taking this train through the clouds and lush forest is so breathtaking I don't mind. This is a 400-kilometer (250-mile), 16-hour round trip into the Andes from the town of Salta. As the train climbs to 4,200 meters (13,779 feet), you'll be rewarded with spectacular views overlooking mountains, forests, and valleys. It only operates seasonally and on specific days of the week, so be sure to check the schedule before you go. It costs 6,700 ARS and includes a meal.
2. Visit a winery
Argentina is one of the most famous wine-making regions in the world, and a trip to a winery is a must for wine lovers. Mendoza is the most famous wine region in the country, and the best spot to check out for first-timers. There are a lot of tours that take you to a few wineries, talk about wine production, and give you free samples, though you can also rent a bike and head to the wineries yourself. If you're a real wine connoisseur, Mendoza's Wine Harvest Festival ("Fiesta de la Vendimia") is held in February and March every year and has folk dancing, musical performances, fireworks, beauty contests, freely flowing wine, and colorful parades.
3. Climb Cerro Aconcagua
At almost 7,000 meters (23,000 feet) tall, Cerro Aconcagua is not only the country's highest mountain but also the highest in the Western Hemisphere. This climb isn't for the faint-hearted — it's estimated to take a couple of weeks to reach the summit and acclimatize to the altitude — so it's not really a beginner hike. But if you love a challenge and are a practiced hiker it's an adventure worth considering! Guided summit hikes cost around 463,545 ARS while an 8-day trek around the mountain (not to the summit but around the various camps) costs around 146,554 ARS. The most popular option is a 4-day hike around the mountain, which costs 65,135 ARS per person.
4. Explore Valle de la Luna
Translated as "Valley of the Moon," this dramatic landscape dates to the Triassic period. Winds and rain have carved the rocks into strange formations, giving this place the look of a lunar landscape. Despite the arid conditions, the area is great for wildlife spotting as it's home to foxes, owls, armadillos, and condors. Officially named Ischigualasto Provincial Park, the unique geological formations and fossil beds have earned its status as a UNESCO World Heritage Site. Admission is 800 ARS.
5. Hike on Perito Moreno Glacier
Located within the expansive Los Glaciares National Park is the impressive Perito Moreno glacier. At almost 4,570 meters (15,000 feet) wide and 61 meters (200 feet) tall, it's one of the coolest sights I've ever seen. You can hike on the glacier (which is an epic experience) or take a boat ride to see it up close. A full-day tour including a boat ride costs around 10,000 ARS.
6. Day trip to San Rafael
Located a few hours from Mendoza, this tiny little town is a wonderful place to see wineries, go on a bike ride, or explore the nearby stunning Atuel Canyon. It's a charming little place to relax and slow down to enjoy the local pace of life. A bus from Mendoza to San Rafael costs 540 ARS for a one-way ticket.
7. Visit Ushuaia
Ushuaia is the most southerly city in the world and the largest city in Tierra del Fuego. This is a very popular town for travelers coming to the end of their South American journey, or for those traveling to Antarctica. This is the launch point for all Antarctica cruises, as the continent is only 1,100 kilometers (680 miles) away. Overall, it's an adventure travel hub that's very picturesque with its colorful clapboard houses and the Andes as the backdrop.
8. Go whale watching
From June to December, whale watching season in Patagonia is at its peak as the whales make their way to the coast to mate. Whale watching is an expensive excursion, but it's well worth it during migration time as you're guaranteed to spot a few whales. The Valdes Peninsula is the best place to go on a tour. Only six companies are allowed to operate here so as not to disturb and overwhelm the whales. Full-day trips cost 11,000 ARS and multi-day tours start at 57,000 ARS. Expect to see orca, humpback, southern right whales, and blue whales.
9. Discover Quebrada de Humahuaca
The Quebrada de Humahuaca is a 155-kilometer-long (96 miles) valley carved out by the Rio Grande. The deep valley is covered in unique rock formations and has been populated for at least 10,000 years, making the area rich in ancient Incan history and culture. Exploring the colonial streets and architecture of Humahuaza, as well as the surrounding area, is an amazing adventure. The area is a UNESCO World Heritage Site thanks to its particular natural landscapes and cultural history.
10. Visit Cajon del Azul
Located in El Bolson, a "hippie" town near the Andes Mountains, The Blue Canyon boasts beautiful translucent turquoise waters flanked by rustic suspension bridges, alcoves, and cliffs. It's a little more deserted than other nature reserves in Argentina, though it's growing in popularity amongst climbers and fly fishers. If you go, it's worth spending at least a few days in this area taking advantage of all of the outdoor activities. If you have a tent, it's a popular place to camp.
11. See Casa Rosada
Dominating the Plaza de Mayo in Buenos Aires is Casa Rosada, the Office of the President and arguably the city's most notable landmark. The distinctive pink color is said to be due to the mixing of cows' blood into the paint, to preserve the building. First Lady and labor activist Eva Perón (Evita) famously addressed crowds of workers from the building's balcony (there's a 1996 film starring Madonna based on her life). Admission is free.
12. Stroll La Recoleta Cemetery
It might seem a bit morbid to visit a cemetery for pleasure, but Recoleta is one of the city's most visited attractions. The cemetery is the final resting place of many of the city's most notable citizens, including Eva Perón (aka Evita) and the Paz family. Also worth seeing is the tomb of Rufina Cambaceres, who was tragically buried alive according to legends. It's open daily from 8am-6pm.
13. Discover San Ignacio Miní
Located in San Ignacio, these 17th-century mission ruins are the most complete in Argentina, with a significant amount of carved ornamentation still visible. Constructed in the Spanish Baroque style and heavily influenced by indigenous designs, the ruins are a beautiful and distinctive reddish color. The visitor center has a lot of background information on the fascinating history of the old mission, and the ruins have interactive panels for more information as well. Admission is 350 ARS.
For more information on specific cities in Argentina, check out these guides:
Argentina Travel Costs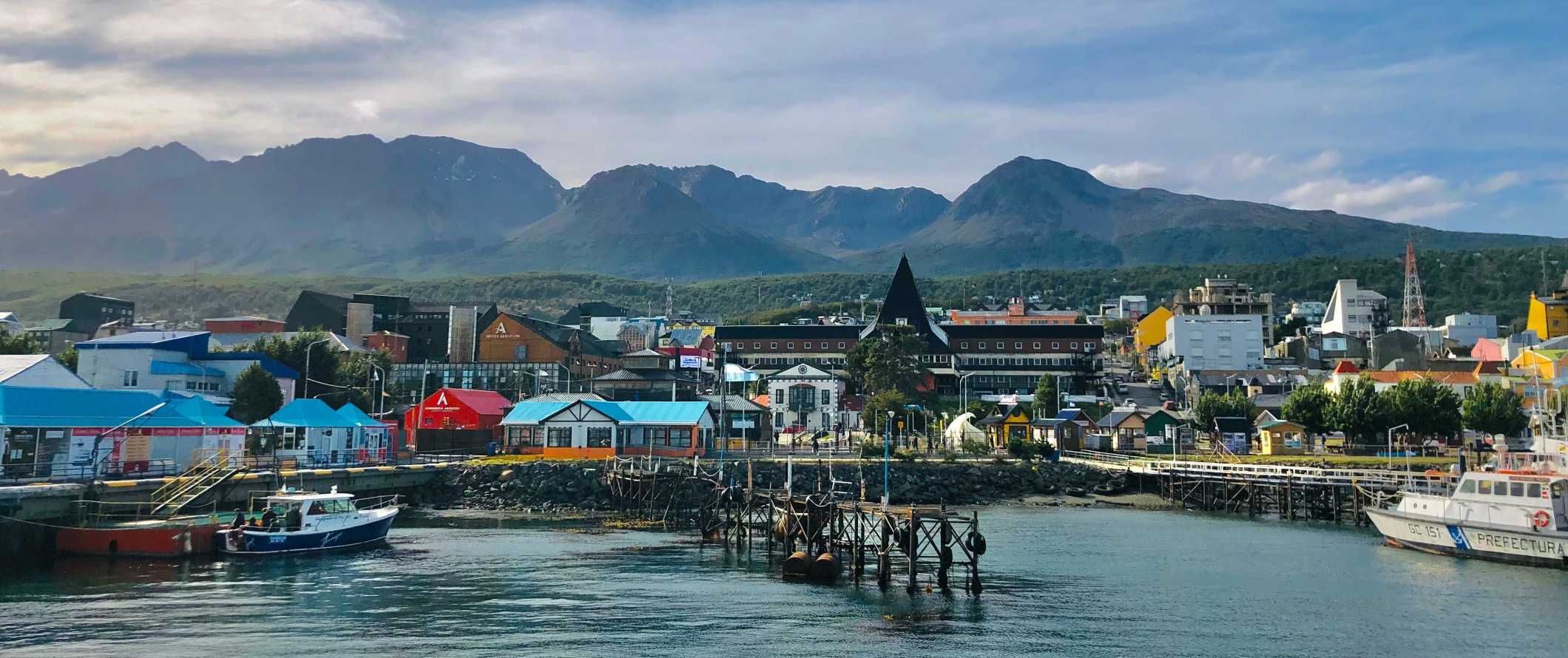 Accommodation – Hostels are widespread throughout the country. Expect to pay 1,300-1,800 ARS for a 6-8-bed dorm room in Buenos Aires. In more touristy destination towns like Mendoza, expect to pay 2,200 ARS and up for the same. Private rooms in a hostel with a shared bath are generally double the price of dorm rooms, costing 4,000-5,700 ARS per night. In the off-season, you can often take 1,500 ARS off these prices.
Free Wi-Fi is standard, and most hostels also have self-catering facilities. Free breakfast isn't common in Buenos Aires, though in Mendoza it is standard.
Camping is widespread all around the country (including the world-famous Patagonia region), especially near the national parks. Expect to pay around 800-1,000 ARS for a basic plot.
Hotels cost 4,500-6,700 ARS and always include free Wi-Fi. Most include free breakfast and private bathrooms as well.
Airbnb averages 1,050-1,800 ARS per night for a private room and 2,200-3,800 ARS for an entire apartment.
Food – Argentine food is a mix of Mediterranean influences: first from Spanish colonizers, and later European immigrants in the 19th and 20th centuries, especially from Italy and Spain. Empanadas, pizza, polenta, and pasta all heavily feature in Argentine cuisine.
Argentines are famous for their asado (barbeque) and tremendous consumption of beef, especially steak and ribs. Tomatoes, onions, lettuce, eggplants, squashes, and zucchini are the most common vegetables. Dulce de leche, a caramel sauce made from condensed milk, is a popular sweet.
Yerba mate is the favorite national drink. It's a caffeinated herbal drink that is prepared in a traditional gourd. It is consumed in social settings by passing around the gourd and its accompanying metal straw.
Overall, food is fairly expensive in Argentina, especially in popular resort and outdoor adventure towns. Take advantage of eating breakfast and lunch specials to get the most out of your money. Breakfast deals go for 200-400 and usually consist of a coffee and a pastry, toast, or eggs.
Lunch specials vary greatly but are generally around 550-900 ARS. Meals at a cheap cafe begin at around 540-780 ARS for a light lunch of a sandwich or salad.
In terms of street food, empanada, choripán (sausage on bread) stands, and local hole-in-the-wall burger and pizza shops are economical and tasty. Empanadas go for around 50 ARS each, choripán for 500 ARS, and fast food pizza or burgers for around 350-500 ARS. Fast food (think Mcdonald's) is around 470 ARS for a combo meal.
In major cities, a dish at a Chinese takeout restaurant is around 500 ARS, while a dish at a sit-down Indian restaurant is around 600-800.
At a nice traditional Argentinian steakhouse, expect to pay 2,875-3,500 ARS for a good steak and wine. At more casual restaurants, steaks cost around 950-1,350 ARS, while vegetable-based pasta dishes cost 580-700 ARS.
In terms of drinks, beer is around 300 while a glass of wine is 200 ARS, a cocktail is around 450 ARS, and a cappuccino is 175 ARS.
If you're going to grocery shop, expect to spend about 2,500-3,500 ARS per week for groceries, including bottles of wine. This gets you basic staples like rice, beans, pasta, seasonal produce, and some meat.
Activities – Activities here are generally more expensive than in other South American countries. Outdoor adventure activities cost between 3,400-5,200 ARS for half-day tours and 12,000-17,500 ARS for full-day tours (which usually include lunch). A full-day Mendoza day wine tour is around 8,300-12,500 ARS.
A Patagonia 3-4-day tour starts at 24,000 ARS, but most are around 57,000 ARS and up.
Museum admission is often free, though paid tickets range between 400-800 ARS. National Park entrance fees range from 1,200-3,500 ARS per person.
Backpacking Argentina Suggested Budgets
On a backpacker's budget, expect to spend between 3,700-6,200 ARS per day. On this suggested budget, you're staying in a hostel dorm, eating out at the cheap food stalls, cooking most of your meals, using public transportation, taking buses between cities, limiting your drinking, and doing most free activities like hiking and taking free walking tours.
On a mid-range budget of 7,100-11,500 ARS per day, you can stay in a private Airbnb or private hostel, enjoy a few drinks, take the occasional taxi, and do whatever tours and activities you want, such as wine tours and dance lessons.
For a "luxury" budget of 13,800-23,500 ARS per day, you can stay in a hotel, eat out for all your meals, drink more, go hiking in Patagonia, fly between cities, and do whatever else you want to do. This is just the ground floor for luxury though. The sky is the limit!
Accommodation
Food
Transportation
Attractions
Average Daily Cost
Backpacker
1,600-2,500
1,200
500
400-2,000
3,700-6,200
Mid-Range
2,100-3,500
2,500-3,000
1,000
1,500-4,500
7,100-11,500
Luxury
6,000
3,800-4,500
1,000-5,000
3,000-8,000
13,800-23,500
Argentina Travel Guide: Money-Saving Tips
How do you save money in Argentina? Here are a few hacks to cut down your costs – because all those tours and wine and steak dinners can add up if you aren't careful:
Use discount cards – Student and teacher discounts can get you incredible savings. You can also use the La Nacion Club and La Nacion Premium Club Cards, associated with La Nacion Newspaper, for discounts. Every week, the La Nacion Club Card website lists participating establishments that give discounts to cardmembers. This is good for travelers spending a long time in the country as you have to sign up for the newspaper.
Hitchhike – While not common in the north of the country, if you're in Patagonia, you'll see many locals and tourists alike hitchhiking, as long-distance buses in that part of the country can be very expensive and infrequent. It's simply more convenient to hitchhike. This common way to get around is highly recommended.
Travel off-season – March-June and September-November are the low season when you can find cheaper accommodations and enjoy fewer crowds at attractions.
Find the cheap eats – Empanada, choripán (sausage on bread) stands, and local hole-in-the-wall burger and pizza shops are your best options for cheap eats. It's not the healthiest food, but it's economical and tasty!
Rent a bike – You can rent bicycles from hostels and rental shops for around 500 ARS per day in most major cities. This is especially useful when you're in Mendoza's wine country and you're trying to get from winery to winery.
Bring a tent – As you start to travel south to Patagonia, accommodation costs get expensive. Hostels are often 2,200 ARS or more a night here (as opposed to as cheap as 1,400 ARS a night in Buenos Aires). Look for camping opportunities as often as possible. When you aren't in the national parks (where you can obviously camp), many hostels let you pitch your tent for a small fee.
Stick to wine – 350 ARS bottles of wine in the supermarket is a phenomenal deal. Grab a bottle, drink it up. It's really good too!
Stay with a local – Couchsurfing connects you with locals who can give you a free place to stay and share their insider tips and advice. It's the best way to meet locals and save money.
Pack a water bottle – The tap water here is generally safe to drink so bring a water bottle with a filter to save money and reduce your single-use plastic usage. My preferred bottle is LifeStraw as it has a built-in filter to ensure your water is always clean and safe.
Explore the outdoors – Hiking is free, and throughout the country, you'll find plenty of opportunities to enjoy this and other outdoor activities since Argentina is blessed with many city parks and nature reserves where you can spend the day wandering around and relaxing. (And, of course, there are a plethora of national parks where you can do multi-day treks!).
Don't fly domestically – Thanks to a tax on foreigners, airfare in Argentina for non-residents is quite expensive. Unless you are in a rush, don't fly. Take the bus. It's slow but affordable.
Dance for free – If you find yourself in Buenos Aires on a Sunday, you can find free tango events in San Telmo. (On Monday nights, there's the famous La Bomba de Tiempo, a music and dance event that is well worth the minimal price for admission.)
Stay at a Hola Hostel – Hola Hostels is a network of hostels predominantly in South and Central America. They offer 10% off to their members, as well as other local discounts for food and activities. Joining is free, and their hostels are also committed to environmentally sustainable practices.
Take a free walking tour – There are a number of free walking tours in major cities. They are the best way to get the lay of the land on a budget and connect with a local guide. Just remember to tip your guide at the end. Two companies to try out in the capital city are Buenos Aires Free Tour and Free Walks Buenos Aires.
Where to Stay in Argentina
Looking for budget-friendly accommodation? Here are my suggested places to stay in Argentina:
How to Get Around Argentina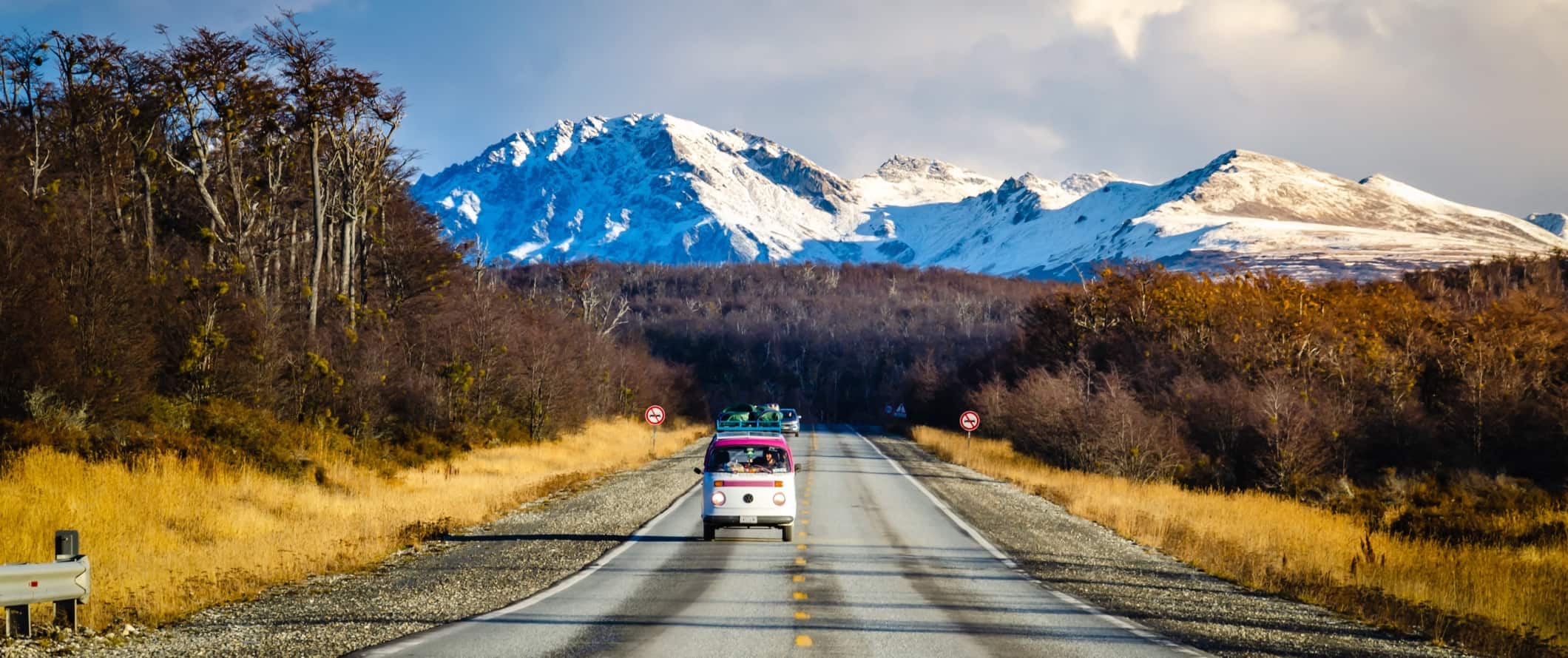 Public transportation – Buenos Aires is the only city in Argentina with a subway system (the Subte). The subway runs from 5:30am-11:30pm on weekdays, 6am-midnight on Saturdays, and 8am-10:30pm on Sundays.
Public buses are the most common way to travel within the cities. In Buenos Aires, a one-way fare is around 30 ARS per trip. In Mendoza, fares start at 20 ARS.
In Buenos Aires, Mendoza, and Mar del Plata you need a transit card to use the public transit, while smaller areas take cash. You can find these cards at kiosks all over the place.
Taxis – Taxis are very affordable in Argentina. Prices start around 100 ARS and go up by around 81 ARS per kilometer. That said, public transportation can usually get you anywhere you need to be so you can likely skip the taxis here.
Buses – Argentina boasts an outstanding short and long-distance bus network. It is common to have food served on board as well as Wi-Fi and alcohol on long-distance buses.
As an example, the ride from Buenos Aires to Mendoza takes about 14.5 hours and tickets begin at 3,650 ARS. A 10-hour trip from Bariloche to El Calafate (in Patagonia) starts from 2,700 ARS, while the bus from Buenos Aires to El Calafate is 10,400 ARS.
A "shorter" journey like Mendoza to Salta in 7 hours costs about 2,580 ARS. You can take the overnight bus and then save on accommodation since you'll be sleeping on the bus.
Air – Flying around South America isn't very cheap, and Argentina is no exception as fares are taxed highly for foreigners (it subsidizes cheap fares for residents). However, it might be worth it for you if you're short on time as those 14-hour bus rides are not an efficient way to travel.
Argentina's two most popular airlines are Aerolíneas Argentinas (the domestic carrier), and LATAM.
You can fly from Argentina to El Calafate for 27,000 ARS return, or Buenos Aires to Bariloche for 17,000 ARS return. You'll get better deals the further out that you book your tickets.
Train – Argentina's rail system only goes to three places: Buenos Aires, Cordoba, and Rosario. The train from Buenos Aires to Cordoba costs about 1,800 ARS. There are also train journeys aimed specifically at travelers, like the epic Train to the Clouds that begins in Salta and passes through the Andres. It's one of the highest railways in the world. There's also La Trochita, the Old Patagonian Express between Esquel and El Maiten for 4,260 ARS.
Hitchhike – Argentina is easy and safe for hitchhikers. You can find rides throughout the country, and Argentines are naturally curious about foreigners. There's a good chance you'll end up crammed into a car with an entire family! Hitchwiki has information on hitchhiking in Argentina if you want to give it a try.
Car rental – Car rentals start at around 5,500-7,300 ARS per day. Drivers need to be at least 21 years old. Drivers here can be aggressive and the road conditions are sometimes hectic so prepare accordingly.
When to Go to Argentina
Argentina is enormous. The best time of year to visit entirely depends on what regions you plan on traveling around.
Argentina's spring is from September to November. This is one of the best times to visit overall (although it's still very cold in Patagonia). Average temperatures range from 14°C (57°F) in the center, 8-14°C (46-57°F) in Patagonia, and about 20°C (68°F) in the north.
Summer is from December to February. This is the best season for spending time in the Andean mountains. It's also the best time to travel to Tierra del Fuego, although there still might be snow. The north is a lot warmer, and Buenos Aires can get hot and sticky. Temperatures can get as high as 26°C (79°F).
Autumn (March-April) is another great time to visit, especially in the San Juan and Mendoza regions for the wine harvests. Temperatures here are 6-14°C (42-58°F). Patagonia is stunning this time of year with its bright autumn colors as well.
Winter is from June to August when temperatures dip to 8–13°C (46–55°F). This is the ideal time to visit if you're a skier hoping to hit up the ski resorts. It's not a great time for visiting Patagonia, however; bad weather can leave you stranded, and a lot of places are closed from Easter to October.
How to Stay Safe in Argentina
Argentina is a safe place to backpack and travel — even if you're traveling solo, and even as a solo female traveler. While violent crime here is rare, however, petty theft and pickpocketing is on the rise so you'll need to be vigilant.
Don't flaunt expensive jewelry or belongings while you're out and about and always keep your wallet secure and out of reach. Cell phone theft is incredibly common and thieves sometimes literally snatch the phone right from your hand in broad daylight so be on guard and never bring your phone out in public. If you need to use it, step inside a shop just to be safe.
If taking an overnight bus, lock your bag and make sure your valuables are secure. If you rent a car, always keep it locked and never store anything in it overnight as break-ins can occur.
When taking out money from an ATM, make sure to use a machine inside the bank so that you can safely access your money without prying eyes.
Scams here are rare, but they can occur. To avoid getting ripped off, read about common travel scams to avoid here.
Always check the weather before you go hiking and make sure you dress appropriately and bring enough water.
If you experience an emergency, dial 911 for assistance.
Always trust your gut instinct. Make copies of your personal documents, including your passport and ID. Forward your itinerary along to loved ones so they'll know where you are.
The most important piece of advice I can offer is to purchase good travel insurance. Travel insurance will protect you against illness, injury, theft, and cancellations. It's comprehensive protection in case anything goes wrong. I never go on a trip without it as I've had to use it many times in the past. You can use the widget below to find the policy right for you:
Argentina Travel Guide: The Best Booking Resources
These are my favorite companies to use when I travel. They consistently have the best deals, offer world-class customer service and great value, and overall, are better than their competitors. They are the companies I use the most and are always the starting point in my search for travel deals.
Skyscanner – Skyscanner is my favorite flight search engine. They search small websites and budget airlines that larger search sites tend to miss. They are hands down the number one place to start.
Hostelworld – This is the best hostel accommodation site out there with the largest inventory, best search interface, and widest availability.
Booking.com – The best all around booking site that constantly provides the cheapest and lowest rates. They have the widest selection of budget accommodation. In all my tests, they've always had the cheapest rates out of all the booking websites.
Get Your Guide – Get Your Guide is a huge online marketplace for tours and excursions. They have tons of tour options available in cities all around the world, including everything from cooking classes, walking tours, street art lessons, and more!
SafetyWing – Safety Wing offers convenient and affordable plans tailored to digital nomads and long-term travelers. They have cheap monthly plans, great customer service, and an easy-to-use claims process that makes it perfect for those on the road.
LifeStraw – My go-to company for reusable water bottles with built-in filters so you can ensure your drinking water is always clean and safe.
Unbound Merino – They make lightweight, durable, easy-to-clean travel clothing.
Top Travel Credit Cards – Points are the best way to cut down travel expenses. Here's my favorite point earning credit cards so you can get free travel!
Argentina Travel Guide: Related Articles
Want more info? Check out all the articles I've written on Argentina travel and continue planning your trip: