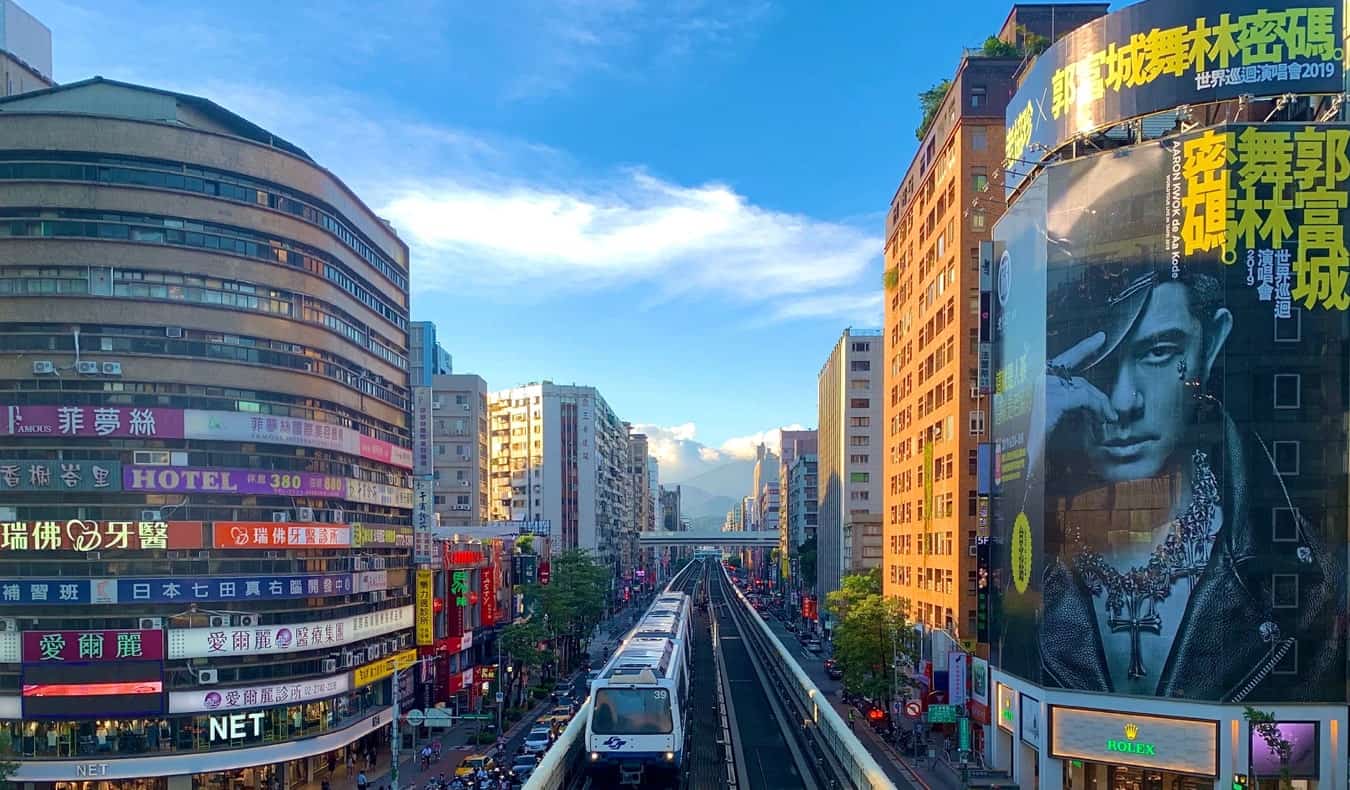 Last Updated: 8/3/2023 | August 3rd, 2023
With a million things to do, a huge variety of delicious food, warm-hearted people, lots of hiking opportunities, and beautiful buildings and temples, Taiwan has it all.
Yet, despite that, it remains one of the most underrated — and undervisted — countries in Asia.
On the one hand, I like that it's still relatively off the radar because that means fewer crowds. You'll never see too many people traveling around Taiwan. It's, to use the cliche, a hidden gem you have (mostly) to yourself. There are no hordes of people trying to take selfies for Instagram.
On the other hand, it's a shame people don't make Taiwan a bigger travel priority because it's so wonderful and has so much going for it. This is a country that deserves way more attention than it is given.
And, what's great for budget travelers like us, is that Taiwan is also super affordable.
It's on a level of cheapness similar to parts of Southeast Asia, with many meals costing only a few dollars. Even when I "splurged" on a meal like a high-end sushi omakase, I spent less than 1,200 TWD!
Taiwan is a dream destination for those looking to get a lot of value for their money.
Today, I'm going to break down some typical costs in Taiwan, my suggested budgets, and ways to save money while you're here.

Typical Costs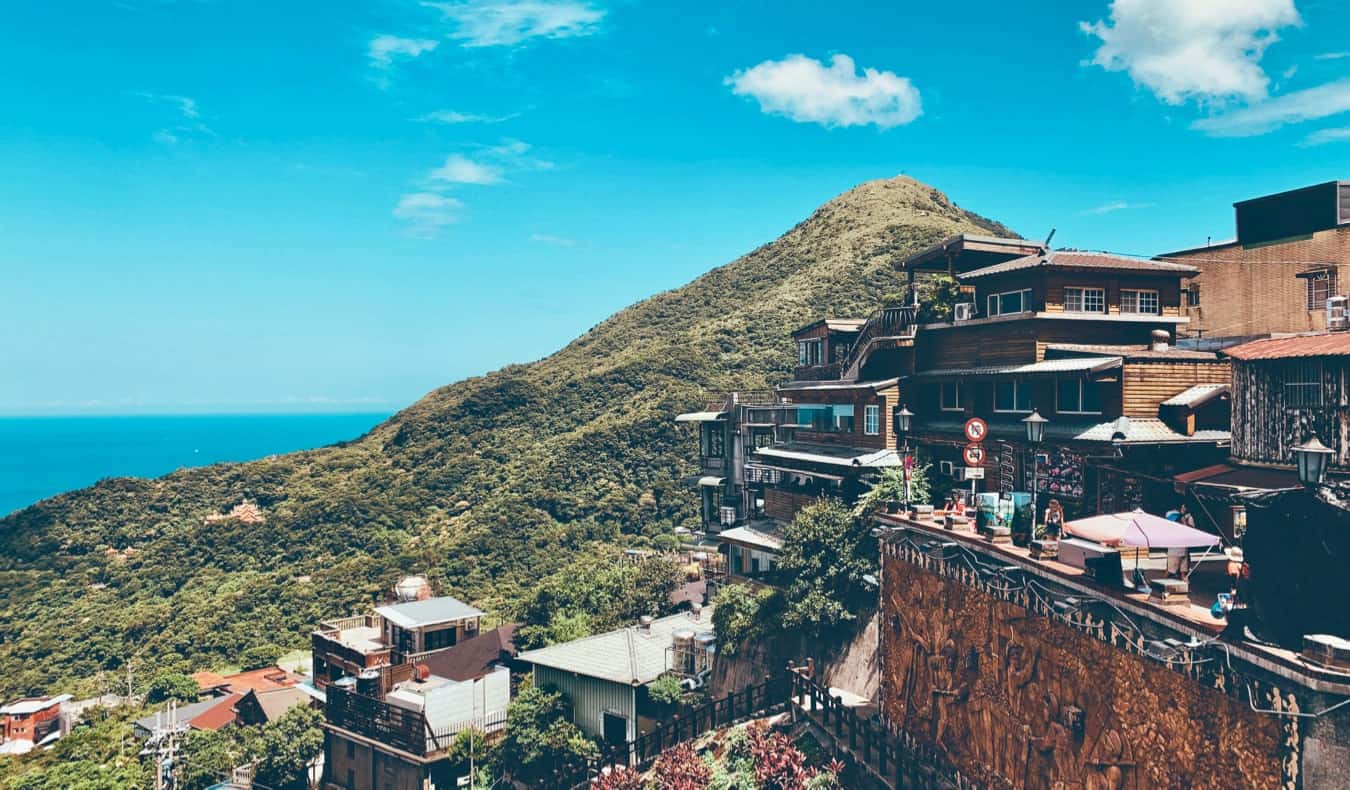 Taiwan is pretty cheap so, as long as you don't eat at high-end restaurants or stay at upscale hotels, you won't be hard-pressed to spend a lot of money. Here's a list of typical costs in new Taiwan dollars (TWD):
Noodle soup – 40-60 TWD
Noodles – 50-70 TWD
Rice – 100 TWD
Lunch boxes – 125-150 TWD
MosBurger (best fast food burger joint) – 200 TWD
Museum entry – 30-200 TWD
Metro ride – 20-65 TWD
Taxi – 85 (plus 25 per kilometer) TWD
Intercity train ride – 250-900 TWD
High-speed rail (HSR) – 290-1,500 TWD
Hostel dorm – 500-900 TWD per night
Hostel private room – 1,200-1,900 TWD per night
How Much Did I Spend?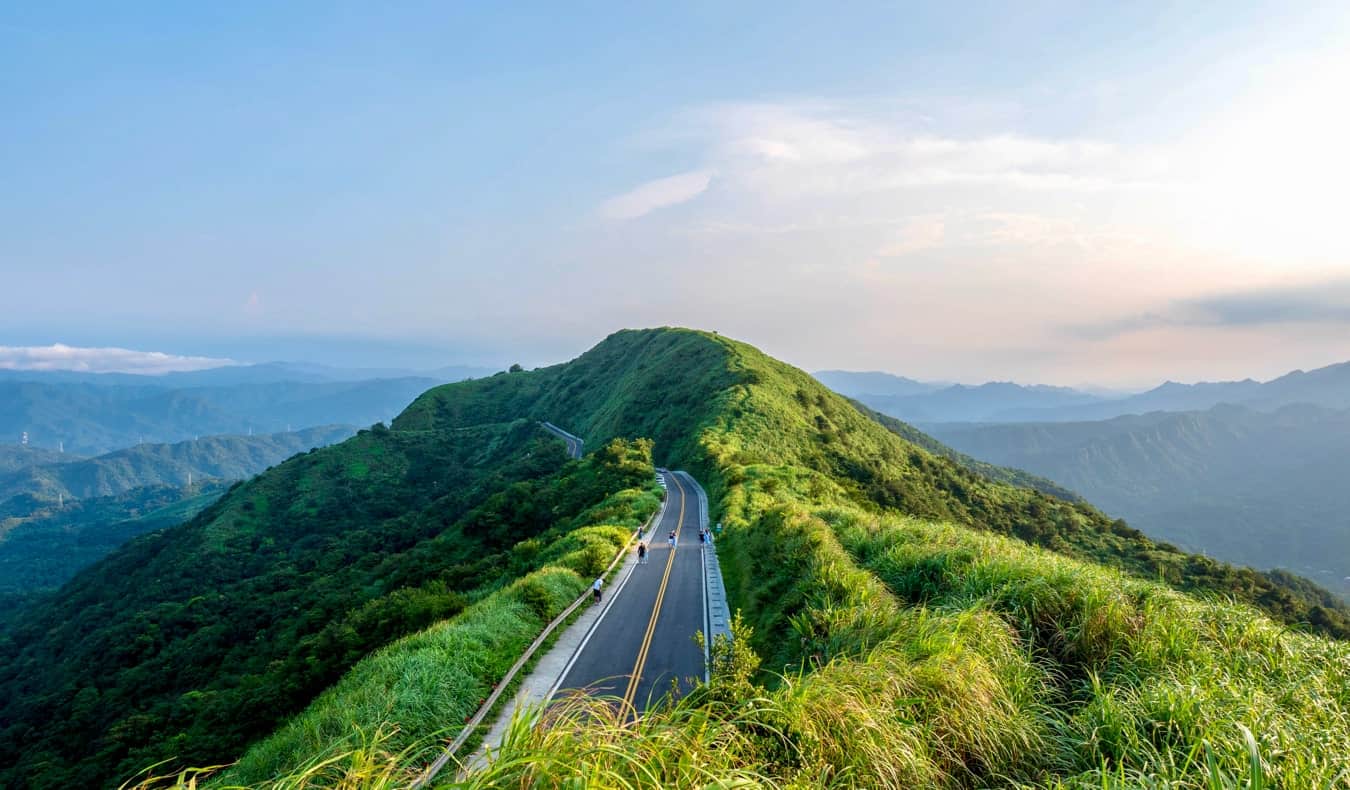 Over 13 days, I spent a total of 29,273 TWD (2,252 TWD per day). Now, my notes were a bit less than fully detailed towards the end of my trip and I can't find some receipts so I'm going to round this up to an even 2,375 TWD per day.
That's actually a lot more than I thought I spent. I had to do the numbers twice but more on that in a second. Here's how those costs broke down:
Food – 8,597 TWD
Accommodation – 13,351 TWD
Tours/Museums – 1,410 TWD
Transportation – 5,915 TWD
So why did I spend so much money in a country that I said just was "super cheap"? I mean $80 is way more than Southeast Asia levels. Well, it has more to do with me than travel in Taiwan:
First, I stayed in private rooms. At three to four times the cost of a dorm, that adds up quickly. I don't like dorms since I'm a light sleeper and, since I was traveling alone, I didn't have anyone to split the cost of the room with.
Second, I took a lot of high-speed trains. Those tickets were 600-1,200 TWD per ride versus 150-300 TWD for the regular train. Since I had little time and a lot of ground to cover, that drove up my costs.
Third, I took a few private tours as I wanted a local guide for myself so I could ask a battery of questions about life in Taiwan. I enjoy doing that over group tours, especially when I am researching destinations for guides like I was during this visit.
And, finally, in an effort to eat as much as possible, I probably had 3-4 meals a day, including many high-end restaurants and Western food. That amount of food really shrank my wallet (but sadly not my waistline). I'm talking a Hobbit level of eating here:
Those four things drove up my daily average to levels your average traveler/backpacker wouldn't hit in such a short time.

How Much Do YOU need?
So, with that said, how much do you need to travel around Taiwan?
If you replicated my trip, I think around 2,500-2,700 TWD per day would be enough. That's a decent mid-range budget and you wouldn't want for anything. It would cover cheap private accommodation, some high-speed trains, some tours and activities, and a healthy amount of food and drinks.
If you're on a backpacker budget, you need around 1,050 TWD per day. A dorm room costs you around 500 TWD, meals are 90-150 TWD each, and beer is pretty cheap. Taking regular (slower) trains would save a few more dollars a day as well.
In short, whether you're a backpacker or just a regular budget traveler, you're never going to spend a huge amount here. Outside accommodation and high-end food, everything in the country is super cheap.

How to Save Money in Taiwan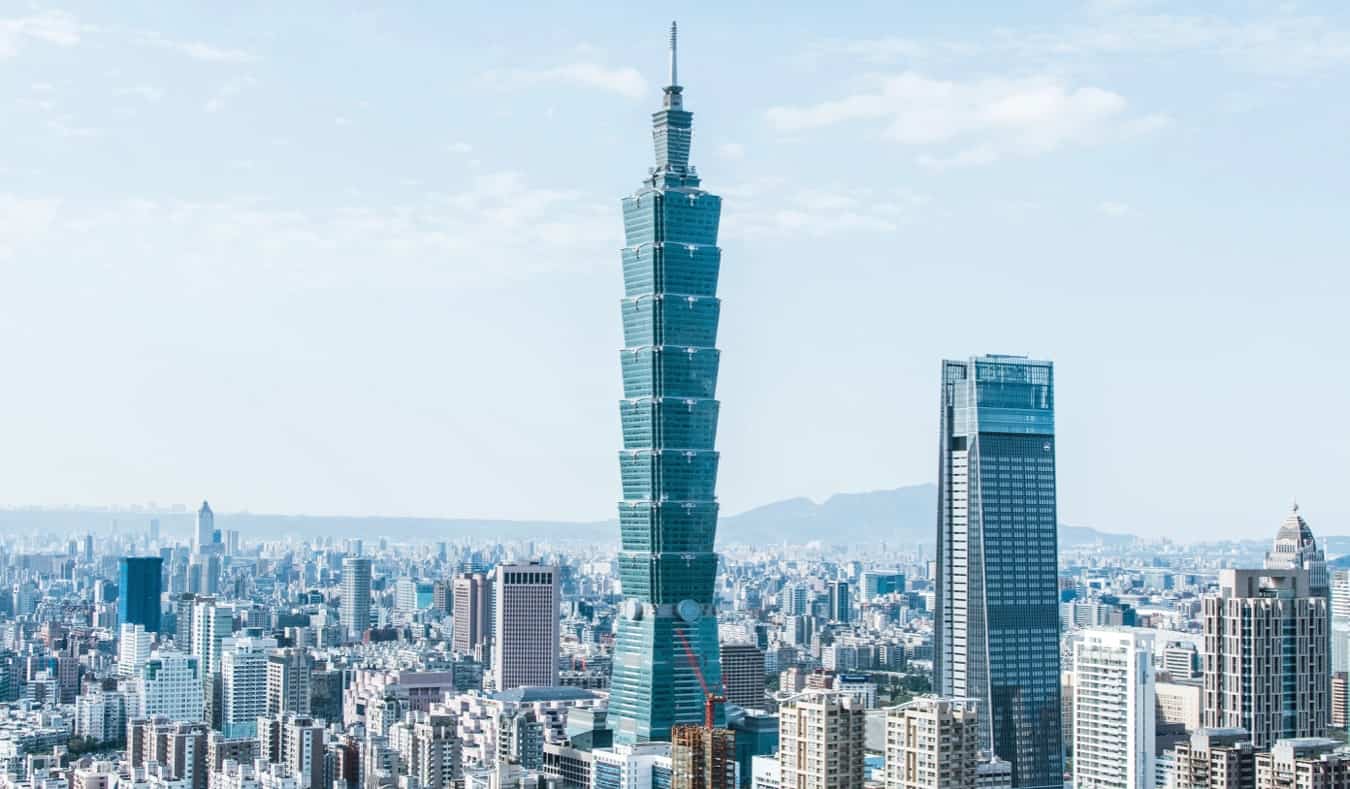 If you're looking to spend even less money and get some good deals, here are things that can lower your costs even more:
1. Skip the High-Speed Rails (HSR)
The high-speed trains in Taiwan are super convenient (though they only go down the west side of the island): they depart every 15 minutes and the journey between Taipei and Kaohsiung (the most southern point) only takes 1 hour and 50 minutes.
However, they are also very expensive: a ticket from Taipei to Kaohsiung costs around 1,500 TWD (one-way). On the other hand, the "local" trains are half the price at just 650-900 TWD (Taipei to Tainan is just 600-800 TWD on the local train while Taipei to Taichung is just 250-375 TWD).
Plus, the HSR line doesn't pass through city centers, so you'll either need to take a bus or train from the HSR station, costing more time and money.
So, if you want to save money and aren't in a rush, skip the HSR trains.
2. Stay in Hostels
In Taipei, hostel dorms can be found for 550-700 TWD per night for 6-10-bed rooms. Private rooms in hostels can be had for 1,600-2,200 TWD per night.
Also, skip hostel private rooms. A basic two-star hotel will cost 1,200-1,500 TWD, making it a better budget choice if you want privacy.
3. Eat at the Food Markets
The food in Taiwan is world-class. I didn't appreciate it much when I lived there back in 2010, but now I realize just how diverse, tasty, and healthy the food is. Every town is littered with day and night markets. If you want to save money on food (and it's very easy to do that here), eating the local food at these markets is the best way to eat on a budget.
And, even if you prefer a sit-down restaurant, you're looking at 125-170 TWD for a meal at a place serving Taiwanese cuisine.
Eat local = save big!
4. Avoid Western Food
I mean, you didn't come all this way to eat a bad version of the food you can get back home, right? You can find every Western dish your heart desires in Taiwan but they are going to be much more expensive than the local food (a fast food combo is around 150 TWD, for example). So, skip Western food. I never found anything that great and Taiwanese cuisine is way more delicious and filled with such variety that you're not going to get tired of "eating the same thing" over and over again.
5. Take Free Walking Tours
One of the first things I do when I arrive in a new destination is take a free walking tour. They give you the lay of the land, show you the main highlights of the city, and provide you with a local guide who can answer your questions.
Like It Formosa is the best walking-tour company in Taiwan, offering tours in Taipei, Jiufen, Tainan, and Kaohsiung. Its tours have a cultural and historical focus, making them a great foundation for your visit.
And, if you're in Taipei and want something more lively, Tour Me Away offers free tours as well as pub crawls starting at 700 TWD per person. They're a good choice for backpackers looking to meet other travelers.
6. Take the Bus
Intercity coach buses are available to all major cities around Taiwan, including Taipei, Taichung, Tainan, and Kaohsiung. They are comfortable, modern, safe, and have air conditioning (too much, usually, so bring a sweater).
A bus from Taipei to Kaohsiung takes around five hours and costs 300-500 TWD depending on what day and time you depart.
The two main intercity bus companies are Ubus and Kuo-Kuang Bus. For fares and timetable information, visit taiwanbus.tw.
7. Take in the Free Attractions
There are plenty of free temples, shrines, museums, and parks around the country. There's more than enough to fill your days. I never had a problem wandering around the cities and finding things to do that didn't cost a penny. Your local accommodation or guide book or Google can tell you what to do.
8. Go Hiking
Spend your days hiking Taiwan's many mountains and trails. Taiwan is filled with national parks. The country is so small that you are never far from any park, they are well connected to public transportation, and they are all free.
***
Taiwan is an incredibly affordable destination . To me, it's on par with some destinations in Southeast Asia since the food was cheap and so many activities were free. You get a lot of value here. So, if you're looking for an uncrowded and affordable place to visit, Taiwan is it.
Book Your Trip to Taiwan: Logistical Tips and Tricks
Book Your Flight
Use Skyscanner to find a cheap flight. They are my favorite search engine because they search websites and airlines around the globe so you always know no stone is left unturned.
Book Your Accommodation
You can book your hostel with Hostelworld as they have the biggest inventory and best deals. If you want to stay somewhere other than a hostel, use Booking.com as they consistently return the cheapest rates for guesthouses and cheap hotels. Two of my favorite places to stay are:
Don't Forget Travel Insurance
Travel insurance will protect you against illness, injury, theft, and cancellations. It's comprehensive protection in case anything goes wrong. I never go on a trip without it as I've had to use it many times in the past. My favorite companies that offer the best service and value are:
Looking for the Best Companies to Save Money With?
Check out my resource page for the best companies to use when you travel. I list all the ones I use to save money when I'm on the road. They will save you money when you travel too.
Want More Information on Taiwan?
Be sure to visit our robust destination guide on Taiwan for even more planning tips!