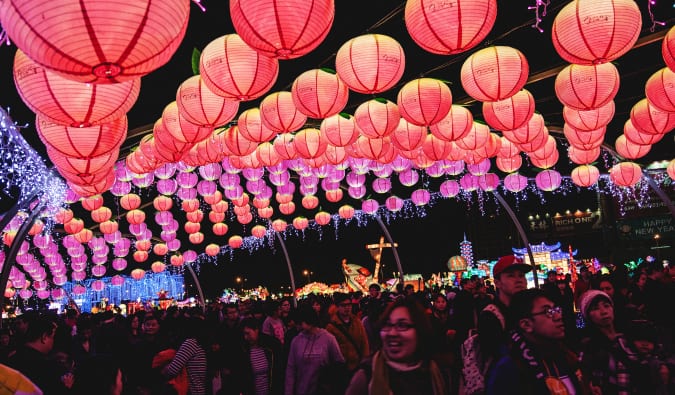 "Where are the lanterns?" I asked.
"These are the lanterns," my friend said, pointing at the lit-up parade floats that littered the park.
"Huh? These are parade floats."
"No, they are lanterns."
Clearly, he and I had different opinions as to what lanterns are. Or maybe it was my cultural expectation that differed. In Thailand, they have Loy Kratong—a lantern festival that's sort of like Thailand's version of Valentine's Day. Moreover, every month during the full moon, people light paper lanterns and watch them float off into the sky. It's a sign of good luck. To me a lantern is something similar, and that's what I expected when I went to the Taipei Lantern Festival a few weeks ago.
I figured there would be people lighting lanterns off into the sky as a sign of good luck and fortune. Instead I got parade floats. (Though they were still cool.)
The Taipei Lantern Festival is an annual tradition that commemorates the first lunar month of the new Chinese year, and since it's the year of the ox, all the lanterns were of oxen. You had oxen farming, dancing, singing, getting married, and even heading to Macao. Wandering around the grounds, it was interesting to see the floats. Some were commissioned by businesses, and others were done by schools or private individuals, but all were fun to look at.
There were a lot of interesting floats, from farm scenes to a panda wedding. Take a look for yourself: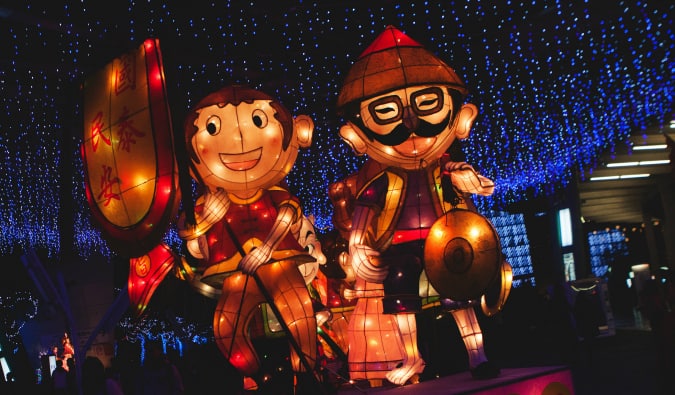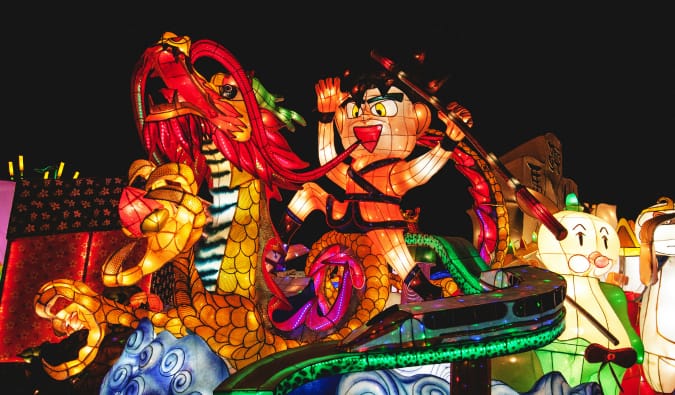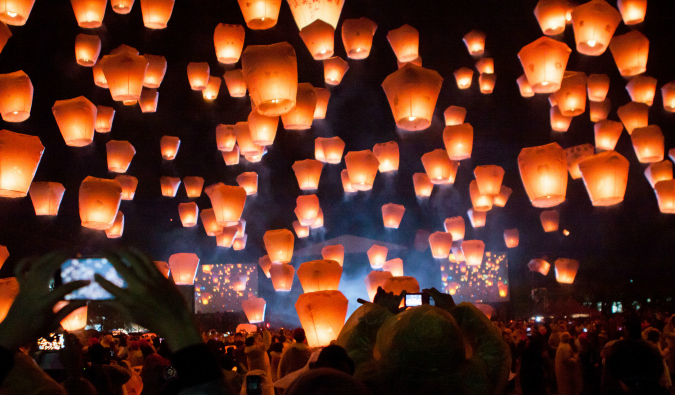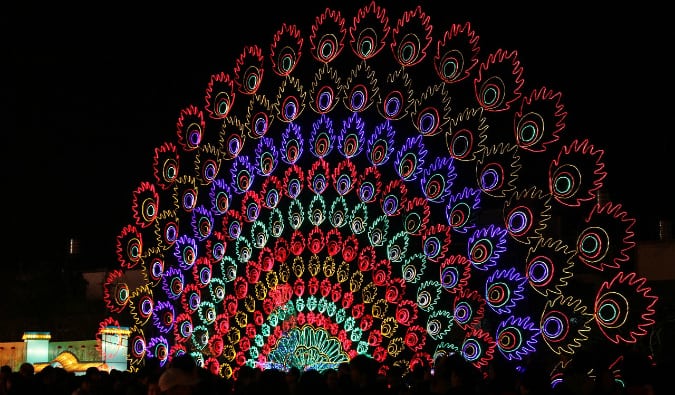 You can catch the Taiwan Lantern Festival in Taipei right after the Chinese New Year. The lanterns are usually up for a few weeks.
For more ideas on what to do in Taiwan, check out these posts: