Life is stressful. Working, bills, the economy, errands, love, family, commuting — lots of stress. It all becomes a mountain and causes us so much anxiety.
When we feel stress, it's important that we relieve it and one of the best ways to do that is through travel. Travel can refresh us. It is like a time-out from life — just like from grade school but this time it is fun. It slows us down, makes us stop and smell the roses, and creates a little change from the normal patterns in our life.
But isn't that irresponsible to just leave?
Not at all. Isn't it irresponsible to let yourself be so overworked and overstressed? Life is for living and enjoying — not for sitting in an office.
Travel makes for a great break when you are feeling low. Whether you take a weekend, a week, a month, or a year, just getting out and doing something different can recharge the batteries. The excitement, the fun, and the new places you see give you more energy and bring you back into focus.
Think about it: when you travel, you're away from all the stress in your life. You are in a new environment. There is a lot to see, a lot to do. People to meet and places to go. You can do whatever you want and that is the most stress-free experience out there. By focusing on your mental health, you can return to work and your responsibilities with new focus and commitment because you have cleared your head.
Most people think travel is too expensive, but that's only because they see all the advertisements on TV for fancy vacations and believe all travel is like that.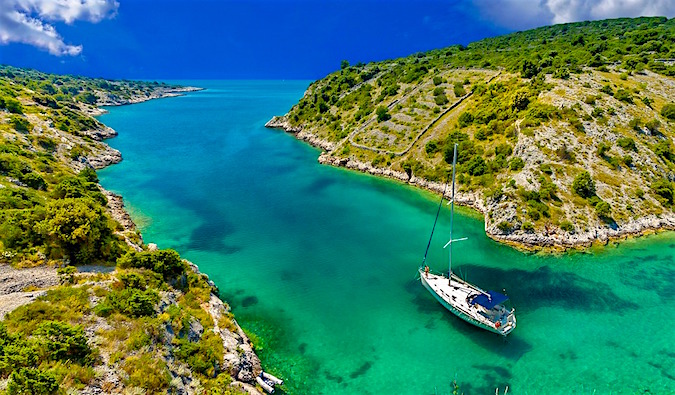 However, only a small fraction of travel is like that. Traveling can be very cheap and with the economy doing poorly, that's even more important today than ever before (although low-cost travel has always been a good thing). As an added bonus, travel companies are now slashing prices and airlines are cutting fares to try to get people to travel more, so the cost of traveling is getting even cheaper.
That means that now is a great time to take a life time-out. Most people would say this is the wrong time to be spending but if you think about it, it's actually the best time. When the economy is good, you'll be in demand and will be able to make the most money you can earn. If you are off spending your days in Fiji (which I recommend) or some other tropical island, you're missing out on your chance to maximize your earnings.
But when the economy is bad, you are more likely to be laid-off or not able to find a great high-paying job (it now takes the average person four months to find a job). If you have four months on your hands, why not spend it in Europe or China or bouncing around Central America? Best to ride out the storm somewhere else. Moreover, you may find a new passion or opportunity that would never have presented itself otherwise.
Author Tim Ferriss, who's famous for his book The 4-Hour Work Week, talks about the idea of mini-retirements. Most of us work towards retirement — that time when we can sit back, relax, and do what we want instead of what we have to do. But by the time most of us get there, we're old, we can't do what we wanted when we were younger, life is different, or we might be sick. Or we never even make it to retirement. So many people put off their dreams for a future that may never come. But you can't delay life — you just need to make the most of it now and taking a break is like a mini-retirement. It gives you a chance to stop delaying all those things you really want to do and helps you relax because when was the last time you did that?
So, the next time you have visions of white sand beaches or climbing Mt. Everest, just do it. You never know what you'll miss by waiting.