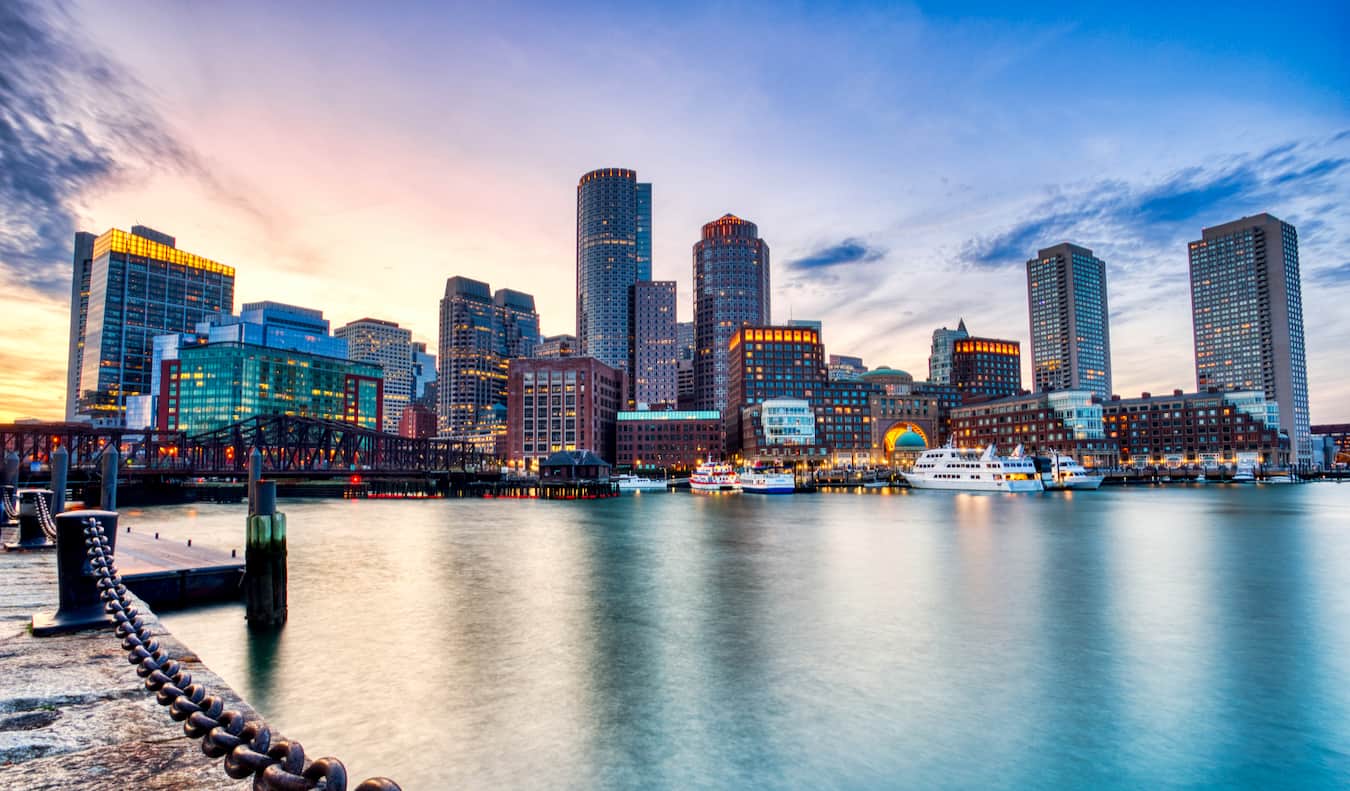 Last Updated: 6/8/23 | June 8th, 2023
One of the most historic cities in the United States, Boston is the city I called home for the first 25 years of my life.
More a collection of towns than a metropolis like New York, Boston is a city steeped in history (it contains a lot of historical firsts for the United States and played a pivotal role in its founding), delicious food, wide-open green spaces, first-rate museums, and warm, welcoming people.
Visiting Boston offers all the benefits of a big metropolis without the intensity and fast pace of New York.
Boston is easy to get around and compact, making it perfect for travelers. The subway will take you wherever you need to go.
So how many days do you need to visit Boston?
Most people visit for three to four days, and I think that's a perfect amount of time. As someone who's lived there, I can say that, since Boston is so small, you won't waste a lot of time "in transit," so you can pack a lot into your days. Obviously, you can spend longer here (slow travel is the best travel), but for the first-time visitor, three to four days is enough.
Here's a suggested Boston itinerary that will allow you to see the best of Boston:
Boston Itinerary: Day 1
Hike the Freedom Trail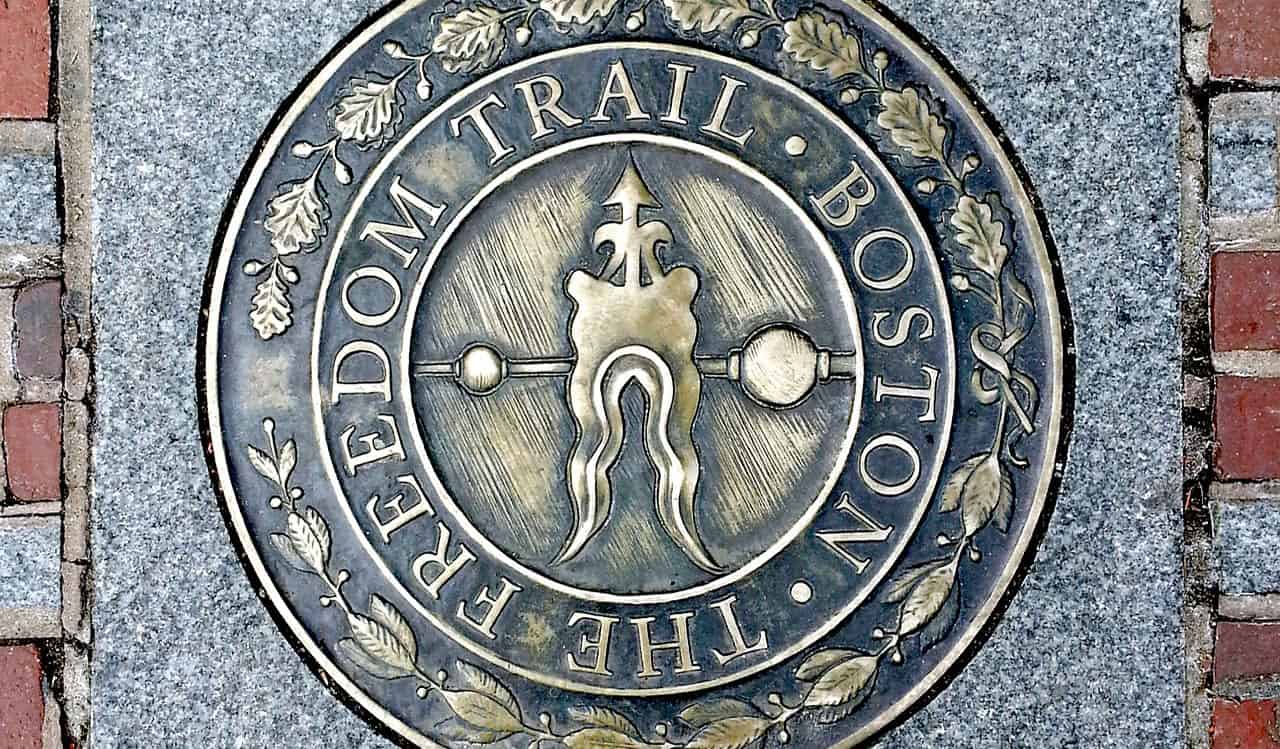 The Freedom Trail is a 2.5-mile walk through historic Boston. It takes you through all the major sites and monuments relating to the city's founding and the Revolutionary War. The trail begins in the Boston Common and ends at Bunker Hill. Along the way, you'll see:
Boston Common
Massachusetts State House
Park Street Church
Granary Burying Ground
King's Chapel Burying Ground
Benjamin Franklin statue and the former site of Boston Latin School
Old Corner Bookstore
Old South Meeting House
Old State House
Site of the Boston Massacre
Faneuil Hall
Paul Revere House
Old North Church
Copp's Hill Burying Ground
USS Constitution
Bunker Hill Monument
You follow a brick road through the city, and there are signs and historical markers all along the way. Given all the walking that's involved, I would make this the main activity of the day. You'll want to take your time and see all the sites thoroughly.
You can also take a guided tour from the visitor's center. Tours run hourly between 11am and 1pm, with additional tours in the afternoon in the spring and summer. Tickets are $17 USD for adults, $15 USD for students and seniors, and $8 USD for children 6-12 (free for kids under 6).
Take a Free Walking Tour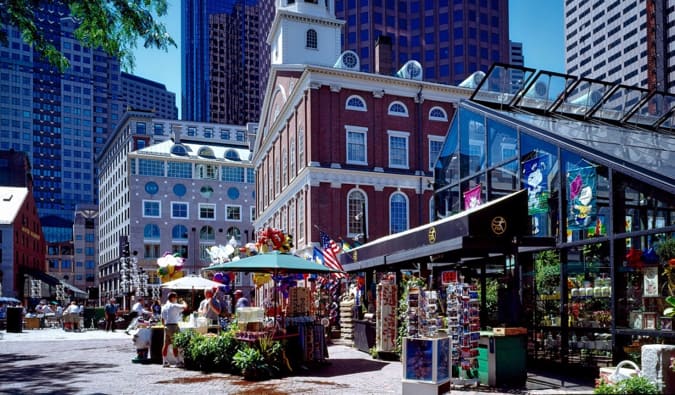 If walking the Freedom Trail wasn't enough for you, there are plenty of other walking/food tours around town to keep you entertained! While the food tours, wine tours (yes, there are wine tours!), and historical tours will cost money, both Free Tours by Foot and Strawberry Tours offer daily free walking tours around town. They're a great way to get oriented and see the major sights without breaking the bank. Just be sure to tip your guides!
Eat at Quincy Market/Faneuil Hall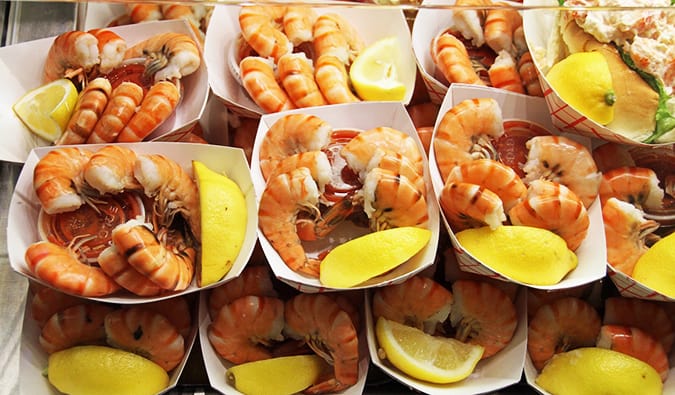 Quincy Market and next-door Faneuil Hall is the best place to stop and eat on the Freedom Trail. You can get just about anything here, from Greek to sushi to sandwiches and much more. Since you're in Boston, try the clam chowder, a local New England specialty.
4 S Market St, +1 617-523-1300, faneuilhallmarketplace.com. Open Monday-Saturday 10am-9pm and Sunday 12pm-6pm.

Boston Itinerary: Day 2
Boston Common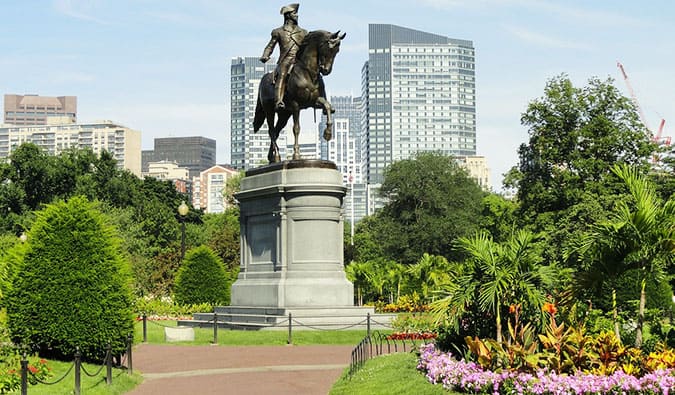 Start your day in the Boston Common, a giant park that sees plenty of people on warm summer days. There are lots of paths to take, as well as the Frog Pond, where kids and adults can cool off. During the winter, there's skating on the pond. Boston Common is a great place to go people-watching and get pictures of the skyline.
Boston Public Gardens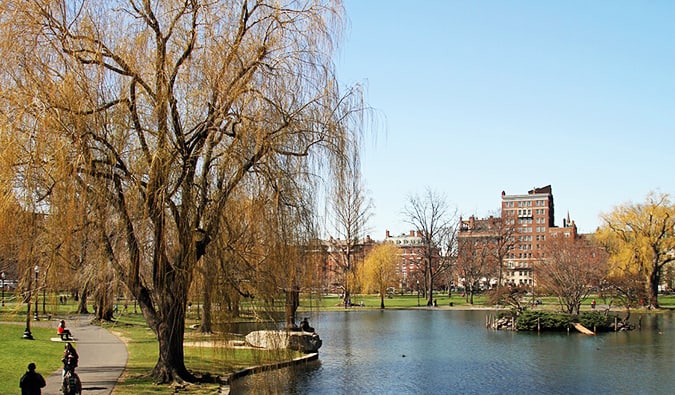 After your early-morning walk, head across the street to the Public Gardens. Opened in 1837, the area was actually a mudflat (a coastal wetland area) before it became a garden. The land was almost used for a cemetery as well, but the city decided to create the first public botanical garden instead. These days, you can take a swan boat on the pond in the middle of the gardens, or you can simply stroll around and see some pretty flowers.
Browse for Books
Located a stone's throw away from the Boston Common, Brattle Book Shop is a family-run used bookstore that dates back to 1825. It's actually one of the oldest surviving bookstores in the country! It's home to over 250,000 books, maps, postcards, and other odds and ends. In addition to used books, the store is also home to an impressive collection of first editions and antique books.
9 West Street, +1 617-542-0210, brattlebookshop.com. Open Monday-Saturday 9am-5:30pm.
Walk Around the Back Bay
This area used to be an actual bay. Before the Europeans arrived, the indigenous population used the tidal bay to catch fish, as the bay drained completely during low tide. When the land was colonized, a dam was built and the tidal bay was eventually filled in, creating the Back Bay area.
The end of the Public Gardens meets Boston's Back Bay, our version of New York's SoHo and West Village. This is where Boston's elite and wealthy live, and nearby Newbury Street is our Madison Avenue, with lots of expensive shopping and high-end eateries. It's a beautiful space to stroll around, with pretty brownstones and tree-lined streets. You can still see plenty of old Victorian homes in this neighborhood that date back to the 19th century. (Here's a list of other neighborhoods worth checking out as well!
Copley Square and Trinity Church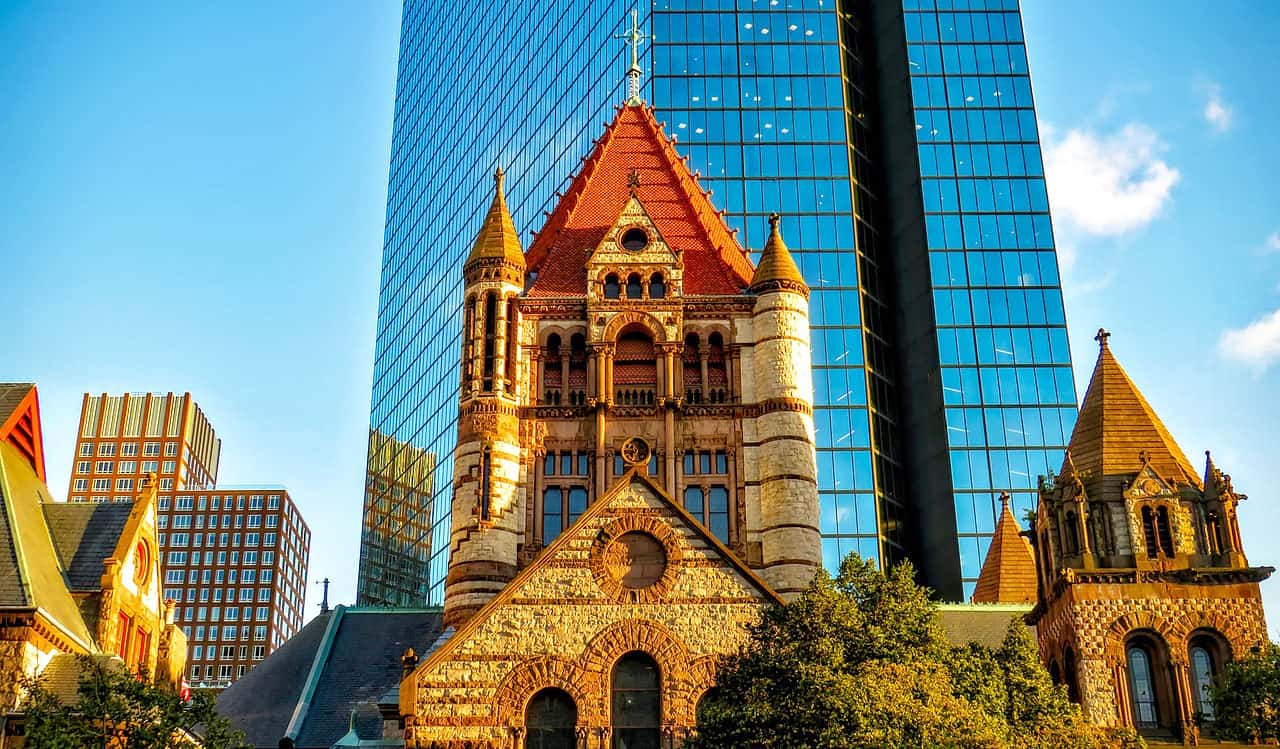 Copley Square is a great little park where you can buy discount theater tickets, listen to musicians, and gaze up at the Hancock Tower. You can also go into Boston's Trinity Church, which is one of the city's oldest and most beautiful. It was built in the 1870s after the original building burned down in the Great Fire of 1872. The style is known as Richardsonian Romanesque, which embraces the use of clay roofing, rough stones, and a massive tower. The style actually influenced churches all across the country upon its completion because it was so beautiful.
You'll also find the Boston Public Library here. Opened in 1852, it's one of the largest municipal libraries in the country, home to over 23 million items, with almost 4 million visitors each year.
206 Clarendon St, +1 617-536-0944, trinitychurchboston.org. The church is open for prayer and tours Tuesday-Saturday 10am-5pm and Sundays 12:15pm-4:30pm. Tours are $10 USD for adults, though it is free to enter for worship.
Head up to the Prudential Tower
Head back toward Copley to see the Prudential Tower, colloquially known as "The Pru." You can actually go up to the top and get a bird's-eye view of Boston. There are 52 floors in the building, which was built in the 1960s. These days, it's the second tallest building in the city (the John Hancock Tower is first).
800 Boylston St, +1 617-859-0648, prudentialcenter.com. Open daily from 10am-8pm (10pm in the summer). Admission is $34.99 USD for adults, with discount available for students, seniors, and children.
Walk the Charles River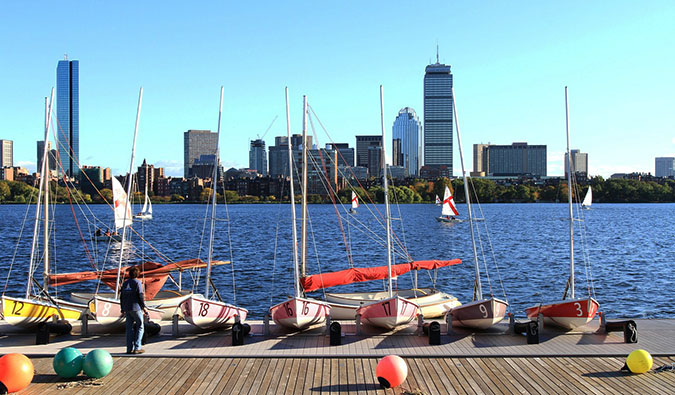 Double back toward the Charles River and walk the riverfront. If it's summertime, you might be able to catch a free show at the Boston Hatch Shell or go sailing on the river. If not, it's still a nice walk, where you'll encounter runners, kids playing, and people playing sports.
47 David G. Mugar Way, +1 617-626-1250, hatchshell.com. See the website for an up-to-date list of events.
Visit the Museum of Science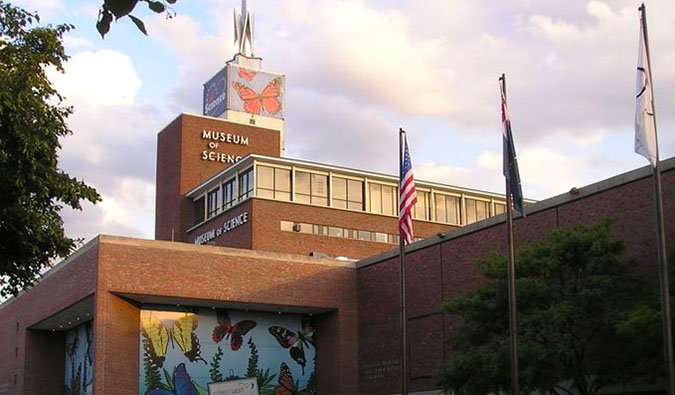 At the end of the riverfront is the Museum of Science. If you aren't too tired, check out the museum and the Omni Theater inside. Though many of the exhibits are for kids, it's still one of the best science museums in the country. The outer space exhibit is outstanding. Their permanent exhibits include displays showcasing dinosaurs, energy conservation, cartography, butterflies, wind and weather, nanotechnology, and space.
1 Science Park, +1 617-723-2500, mos.org. Open Saturday-Thursday 9am-5pm and Fridays 9am-9pm. Admission is $29 USD for adults, with discounts available for seniors and children.

Boston Itinerary: Day 3
Visit the Aquarium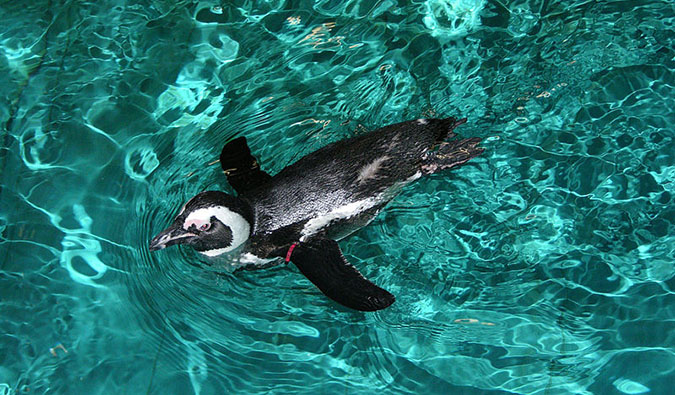 Boston's aquarium is one of the best in the country. There are over 600 different species and over 20,000 animals here. You'll see lionfish, penguins, eels, stingrays, and much, much more. It's a great place to spend a few hours (especially if you are traveling with kids). It's really well done — the fish aren't all clustered into a few small tanks (the aquarium is over 75,000 square feet), and there's a lot of information about how to protect the oceans.
1 Central Wharf, +1 617-973-5200, neaq.org. Open Monday-Friday 9am-5pm, weekends 9am-6pm. Admission is $34 USD for adults, with discounts available for kids and seniors.
Explore the North End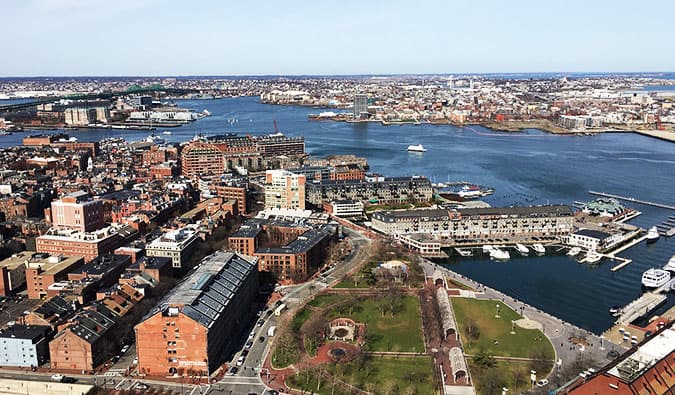 The historic North End is the heart of Boston's Italian community. You'll hear just as much Italian as you will Boston accents. In the morning, you'll see little Italian grandmas shopping while the grandpas have their morning espresso. It's almost like being in Italy. You'll find the best gelato outside of Italy here.
See the Skinny House
When you're in the North End, visit 44 Hull Street. Known as "the Skinny House" (or the Spite House), this incredibly narrow house has a rather interesting history. Built after the Civil War, it was a passion project of Joseph Euestus, who came home from the war to find that his brother had taken over more than half of the inherited land they were meant to share. Joseph decided to build on the remaining land — which his brother thought was too small to build anything on. Joseph went ahead and built a narrow four-story home on the small slice of land to block his brother's view.
Visit an Art Gallery or Museum
Boston has a lot of great galleries and museums, so depending on your interest, you'll want to check out some (or all) of the galleries and museums below. It will take more than an afternoon to see them all but you can always spread these visits out over a few days!
Institute of Contemporary Art: If contemporary art is your cup of tea, this is for you. While it's not my favorite style of art, I have to admit this place does put on some insightful exhibits. 25 Harbor Shore Drive, +1 617-478-3100, icaboston.org.
Commonwealth Museum: This museum explores the history of Massachusetts. It's actually really interesting and entirely underrated (especially if you're a history nerd like me). 220 Morrissey Blvd, +1 617-727-2816, sec.state.ma.us/arc.
Harvard Museum of Natural History: This natural history museum has exhibitions showcasing dinosaurs, animals, and minerals (including meteorites). It's a great choice if you're traveling with kids, though there is plenty of informative content for adults too! 26 Oxford St +1 617-495-3045, hmnh.harvard.edu.
Harvard University Art Museums: Harvard actually has three art museums – the Fogg Museum, the Busch-Reisinger Museum, and the Arthur M. Sackler Museum. They are home to both modern and historical art exhibitions. See what exhibitions are running by checking their website. harvardartmuseums.org
Museum of Fine Arts: This museum has an impressive collection of over 450,000 pieces of fine art. It also runs all sorts of art classes throughout the year, both multi-week classes as well as single-day workshops. If you're looking to learn something new or improve your skills, check out the website for more details. 465 Huntington Avenue, +1 617-267-9300, mfa.org.
Warren Anatomical Museum: Founded in 1847, this macabre museum is filled with Civil War–era medical tools as well as some unique (and perhaps unsettling) medical mysteries. It's super weird but super neat. A definite must if you're looking for an off-the-beaten-path museum! 10 Shattuck St, +1 617-432-6196, countway.harvard.edu/center-history-medicine/warren-anatomical-museum.
Boston Tea Party and Ships Museum: This interactive museum is home to some historic ships that have been authentically restored to show you what life was like at sea during the Boston Tea Party. It also has a really informative documentary about the events that led up to the Tea Party and the American Revolution. Best of all, you can actually throw fake crates of tea into the river yourself to see what it was like! 306 Congress St, +1 617-338-1773, bostonteapartyship.com.
Paul Revere House: Built in 1680, this is actually the oldest building in the entire city (it's been renovated but it's still the original building). The museum is filled with the family's furniture and artifacts, giving you a sense of what life was like in Boston before the Revolution. 19 N Square, +1 617-523-2338, paulreverehouse.org.
Museum of Bad Art: The name says it all! This is a museum filled with terrible art. The MOBA has rotating exhibits throughout the year, so there is always something new and terrible to behold. If you feel like a laugh, definitely check out this quirky gallery! 55 Davis Square, +1 781-444-6757, museumofbadart.org.
Isabella Stewart Gardner MuseumThis museum is home to an amazing art collection of over 20,000 items, including European, Asian, and American art. Opened in 1903, the museum is made up of a wide-ranging collection of paintings, tapestries, decorative arts, and sculptures. It's one of the best museums in Boston. Don't miss it.25 Evans Way, +1 617-566-1401, gardnermuseum.org.
Boston Itinerary: Day 4
Take a Free Tour of Harvard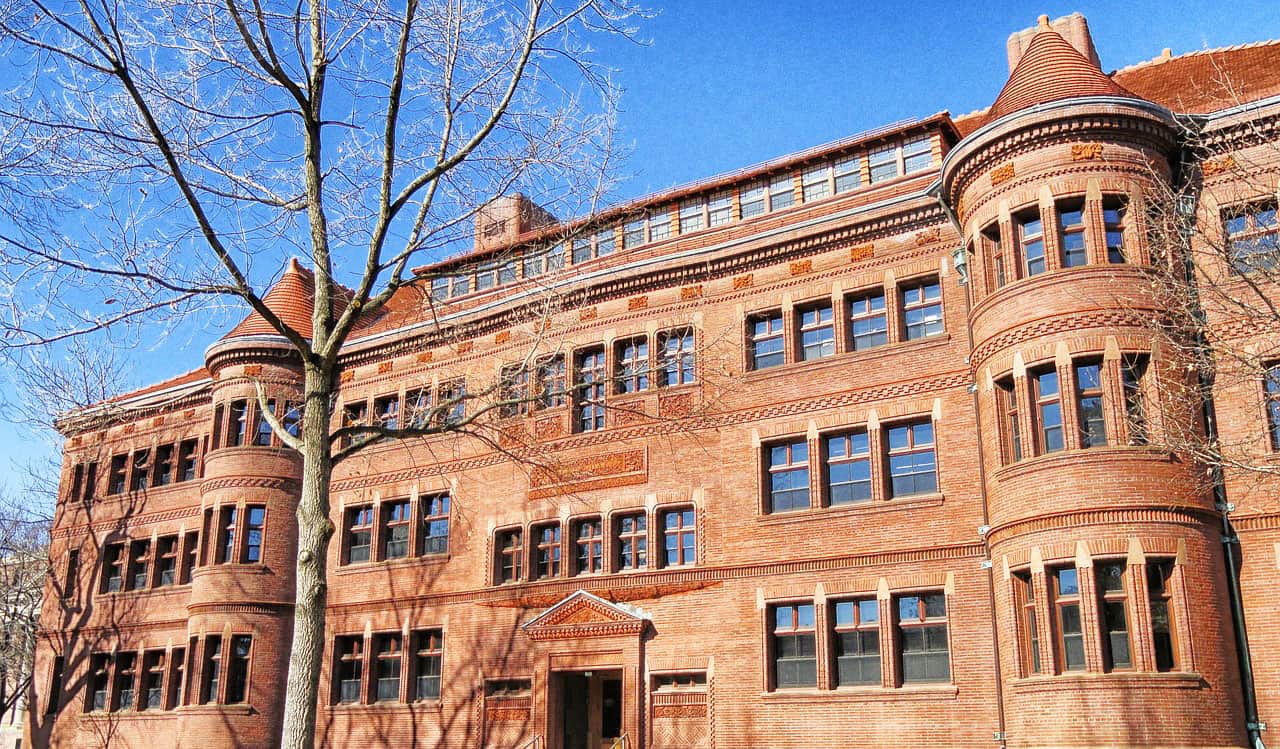 Founded in 1636, Harvard is the oldest university in America. Head to its home in Cambridge (Harvard Square train stop on the Red Line) and join a free tour. Learn about the university's history, architecture, programs, and myths.
Harvard University, +1 617-495-1000, harvard.edu/on-campus/visit-harvard/tours.
Hang Out in Harvard Square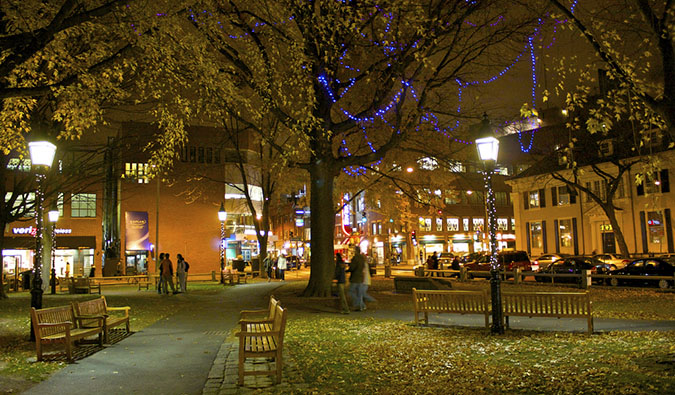 When you're finished, wander around and experience Harvard Square's eclectic offerings. There are a lot of good street musicians to listen to (Tracy Chapman got her start here). See the mix of life in Harvard Square: walk around, stroll into used bookstores and coffee shops, and watch artists, vagabonds, locals, and college students mingle. There are some cool little shops in "The Garage."
Arnold Arboretum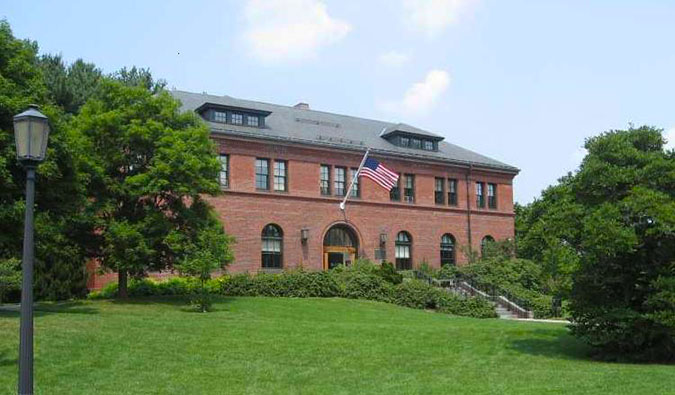 Over 260 acres of free public space are open from sunrise to sunset. There are running trails, gardens, open lawns, and tons of flowers from all over the world. Relax among the plants and take a step back from the fast pace of the city. This place is much quieter than the Public Gardens and offers a wider variety of plant life. It also has a great bonsai tree collection. This is located a little outside the city, so it will take time to get to!
125 Arborway, +1 617-524-1718, arboretum.harvard.edu. Open daily 7am-7pm. Admission is free.
Take the Sam Adams Brewery Tour
After four days of sightseeing, you deserve a beer or five. Luckily, this brewery is located near the Arboretum so it's easy to visit and a great way to end your day. Sam Adams is a major brewer in Boston, and locals drink it widely and frequently. The brewery offers free tours, starting in mid-afternoon and departing every 45 minutes. You get a few free samples along the way. If you're under 21, don't worry. You can still go — you just can't drink.
30 Germania St, +1 617-368-5080, samueladams.com. Tours are available Monday-Thursday and Saturdays 10am-3pm. On Friday, tours are available between 10am and 5:30pm. Their Sam Signature Experience is 45 min long and costs $10 USD.
See the Red Sox Play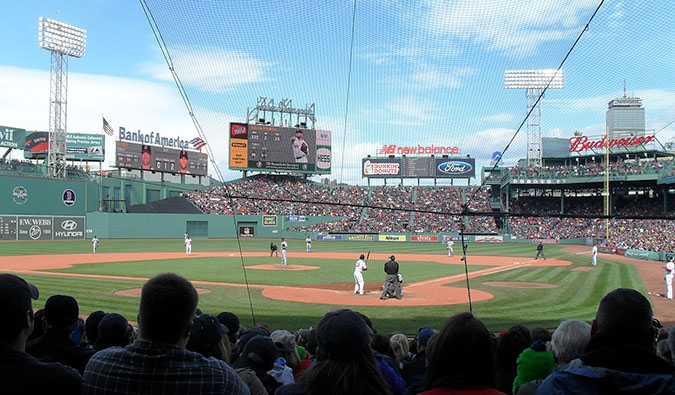 Boston is a sports town, and Bostonians are die-hard about their teams, so you're sure to witness some intense feelings when you attend a game. If you really want a Boston sports experience, go to a Red Sox game. If you can't get in, hang out around the bars near Fenway. Just never, ever, ever root for the Yankees! While there, be sure to visit Bleacher Bar. Opened in 2008, you can actually look out onto the field from the bar itself. It's a good spot to watch the game if you don't have a ticket to the game.
4 Yawkey Way, +1 877-733-7699, mlb.com/redsox/ballpark. See the website for an up-to-date schedule.
(The Sox not in season? No worries. We have the Bruins, Celtics, and Patriots. No matter the time of year, you'll be able to find a game to see!)

Boston Itinerary: Day 5
Explore the Black Heritage Trail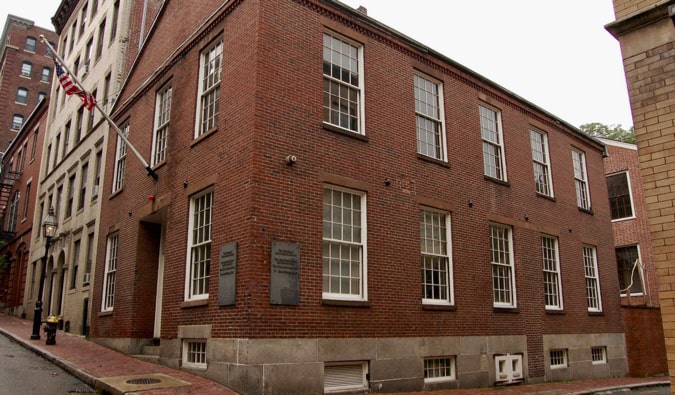 Much like the Freedom Trail, the Black Heritage Trail comprises 14 sites located around Beacon Hill that highlight important parts of African-American history in Boston. Massachusetts was actually the first state to declare slavery illegal (in 1783), and you can learn a lot about the history of slavery and the African-American experience by walking the trail. If you want to do a self-guided tour, free maps are available at the Abiel Smith School. There are several companies that also arrange guided tours (with the map it's very simple to do yourself, though).
Visit the Children's Museum
If you're traveling with kids, this is a great place to spend part of your visit. It's the second oldest children's museum in the US and has permanent exhibits on health and exercise, construction, space, art, and diversity. It also has a real two-story house from Kyoto, Japan, that teaches kids about life there (it's actually pretty cool!).
308 Congress Street, +1 617-426-6500, bostonchildrensmuseum.org. Open Wednesday-Sunday 9am-12pm and 1:30pm-4:30pm. On the first Saturday of the month, the museum opens at 10am. Admission is $20 USD for both adults and kids (free for infants under 12 months).
See the USS Constitution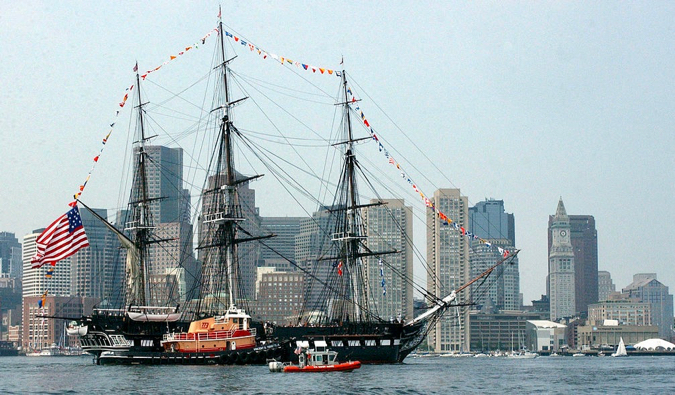 The USS Constitution was commissioned in 1797. The ship was actually named by George Washington and was used in the War of 1812 (and later in the Civil War). It's the oldest ship in the world that is still afloat, permanently docked in the harbor. If you want to do more than just look at it (you'll see it on the Freedom Trail), free tours are offered every 30 minutes and they are a great way to get a sense of what life at sea was like over 200 years ago!
Charlestown Navy Yard, +1 617-426-1812, ussconstitutionmuseum.org. The ship is open Tuesday-Sunday 10am-6pm (with extended hours in the summer); the museum is open 10am-6pm (with extended hours in the summer as well). Admission is free, though the museum has a suggested donation of $10-15 USD.
Visit More Museums – With any extra time, visit more museums! There's plenty of them to see! Try not to skip the big ones!
Go Stargazing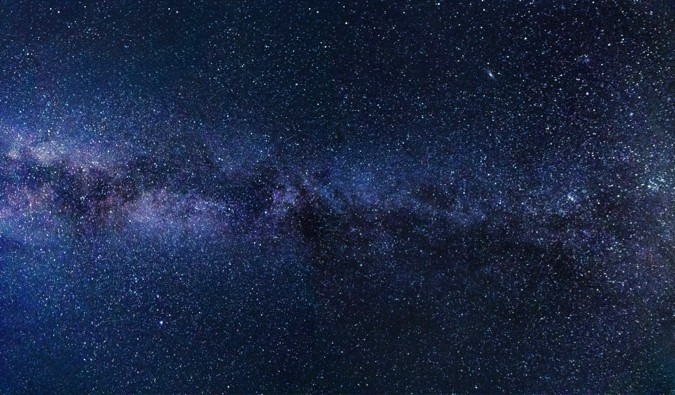 Every Wednesday, The Coit Observatory at Boston University offers free stargazing (weather permitting). It's a really cool way to learn a bit about astronomy and fun for both children and adults (though minors need to be accompanied by an adult). Just make sure to dress for the weather, since you'll be stargazing outside. Since the weather can be fickle, you'll want to call ahead to make sure the stargazing is happening. Space is limited so you need to reserve your spot in advance.
725 Commonwealth Avenue, +1 617-353-2630, bu.edu/astronomy/community/open-night-observatory/. Viewings are Wednesday evenings at 7:30pm in the autumn and winter and 8:30pm in the spring and summer. Make sure to get there 10 minutes early as they don't permit entry once it starts.
Other Things to See and Do in Boston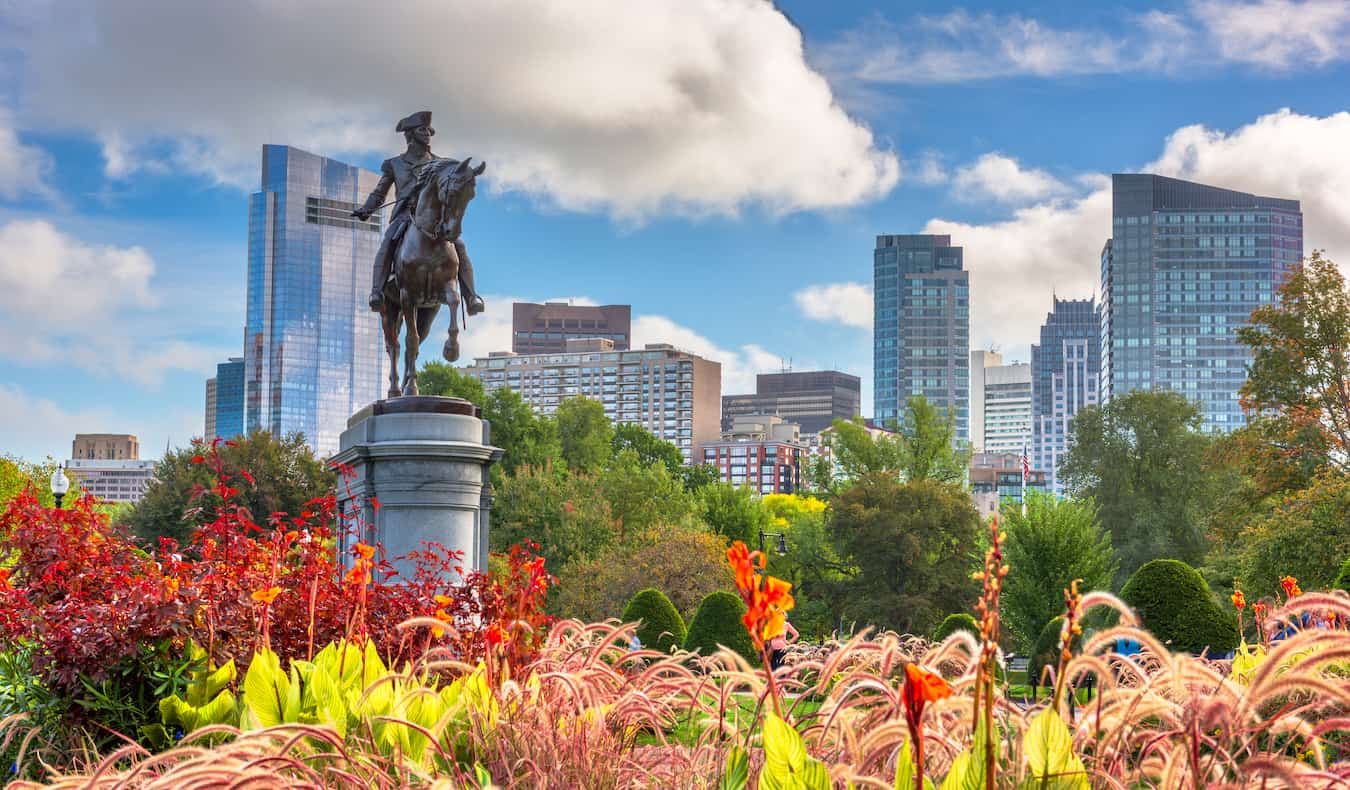 If you're looking for more things to do or different suggestions than above, here are some other cool things to do in Boston to add to your itinerary:
See the Mapparium – Located in the Mary Baker Eddy Library, this three-story inverted globe serves as a giant map of the world that you can walk into via a glass bridge. It is constructed of over 600 stained-glass panels and shows the world as it looked in 1935.
200 Massachusetts Avenue, +1 617-450-7000, marybakereddylibrary.org. Open daily 10am-5pm. Admission to the Mapparium is $6 USD for adults, with discounts available for students, children, and seniors.
Head to Castle Island – Castle Island is located in South Boston and is famous for Fort Independence. When the fort was no longer needed for defense, it was actually used as the first state prison. The island covers 22 acres and has excellent beaches, as well as some running trails that are popular with the locals. There's also an area for picnics and you can visit the old fort for free. The place gets pretty busy on the weekends during the summer, and you can often see school groups exploring the fort during the spring.
Relax at the Lawn on D – This massive green space is new to the city (when I was growing up, there was nothing in this area so you would never go there). There are all sorts of free activities happening year-round, from concerts to festivities and everything in between! There's public seating, free Wi-Fi, art exhibitions, and a few games, like table tennis and bocce. To see what events are happening during your visit, check the website for details.
420 D St, +1 877-393-3393, signatureboston.com/lawn-on-d. Open Monday-Wednesday & Friday-Saturday from 7am-11pm and Thursday & Sunday from 7am-10:30pm (hours may vary for events). Admission is free.
Hike the Blue Hills – This park is a bit out of the way, but it's definitely worth a visit if you want to get out and stretch your legs. The 7,000-acre park is home to over 100 miles of trails and offers some picturesque viewpoints. There are also plenty of activities to keep you entertained, such as boating, fishing, skiing, and rock climbing (depending on the season). It can get busy in the summer on the weekends, so just be sure to arrive early.
Tour the Custom House – Built in the 17th century, the Custom House is one of the most recognizable buildings in the city. In 1915, a tower was added to the building, making it the tallest building in the city at the time. The building is owned by Marriott Hotels now, though you can still take a free tour (by appointment) to go up to the observation deck on the 26th floor.
3 McKinley Square, +1 617-310-6300, marriott.com/hotels/travel/bosch-marriott-vacation-club-pulse-at-custom-house-boston. Tours are free though they are by appointment only.
***
Boston is a great city (and I'm not just saying that because I grew up there). I've never encountered a person who hasn't liked it. This Boston itinerary will give you a good overview of the city at a relaxing pace. You'll be moving around a lot, though, so make sure you get an unlimited "T" pass (subway/train pass). If you have more time, you can squeeze in some other activities.
But why rush such a beautiful place?
Take it slow. Mix and match the itinerary to suit your needs but this is how I'd structure my days if I was visiting Boston!
Book Your Trip to Boston: Logistical Tips and Tricks
Book Your Flight
Use Skyscanner to find a cheap flight. They are my favorite search engine because they search websites and airlines around the globe so you always know no stone is left unturned.
Book Your Accommodation
You can book your hostel with Hostelworld as they have the biggest inventory and best deals. If you want to stay somewhere other than a hostel, use Booking.com as they consistently return the cheapest rates for guesthouses and cheap hotels.
For the best hostels, check out this post on the best hostels in the city.
If you want to know the best neighborhoods, here's my guide to all the best areas in town!
Don't Forget Travel Insurance
Travel insurance will protect you against illness, injury, theft, and cancellations. It's comprehensive protection in case anything goes wrong. I never go on a trip without it as I've had to use it many times in the past. My favorite companies that offer the best service and value are:
Looking for the Best Companies to Save Money With?
Check out my resource page for the best companies to use when you travel. I list all the ones I use to save money when I'm on the road. They will save you money when you travel too.
Want More Information on Boston?
Be sure to visit our robust destination guide on Boston for even more planning tips!