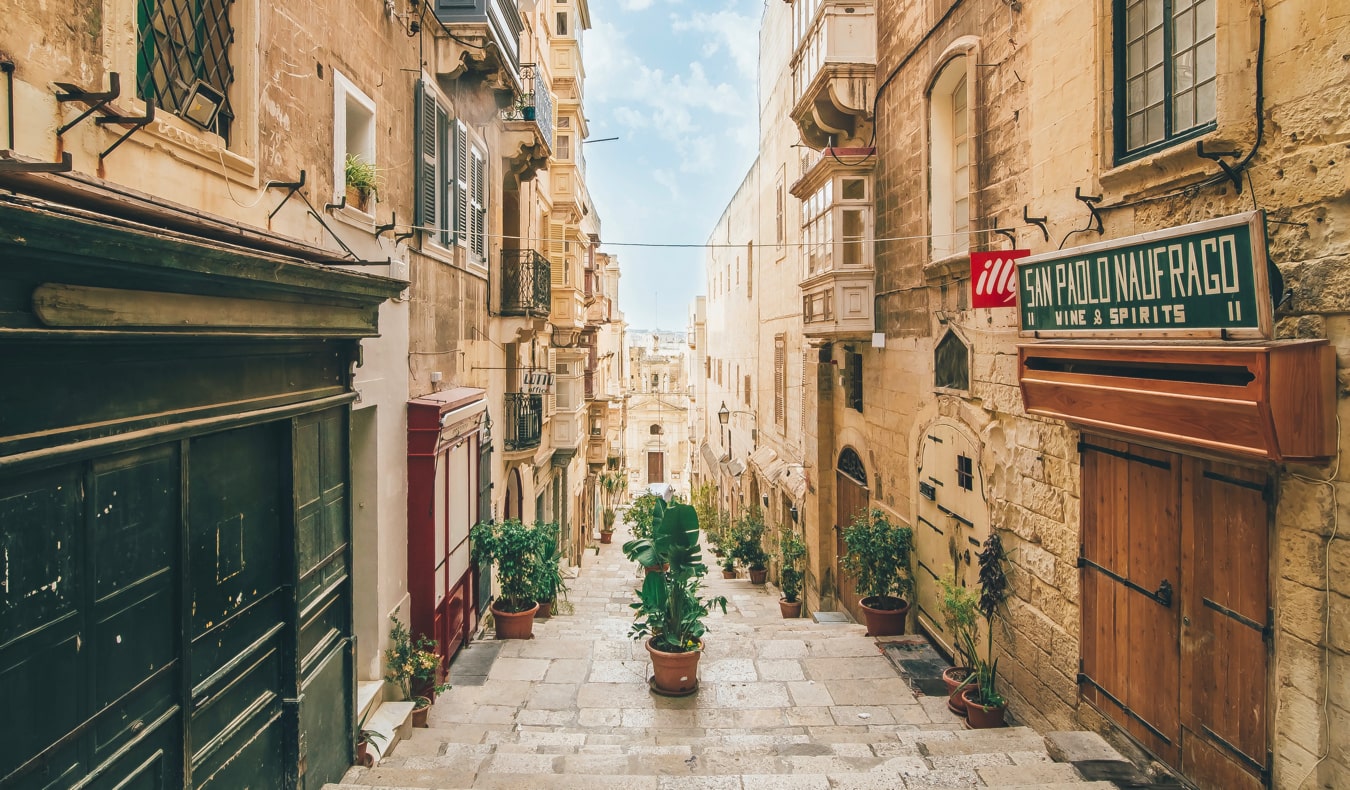 Updated: 8/3/20 | August 3rd, 2020
As I sat freezing at a café, I wondered if I had made the right decision about visiting. I'd come to Europe for a friend's wedding and, not wanting to fly back home right away, thought I'd make the most of it and travel somewhere new. Starting the new year off in a new country seemed like the right thing to do.
And, since I hate the cold, I wanted somewhere (relatively) warm.
And, since I only had a week, I wanted somewhere small enough to visit in that time. Looking over a map of Europe, Malta seemed like the best choice. It was far south, had easy flight connections to the mainland, looked tiny, and came highly recommended by friends.
For Europe in January, it seemed like my best bet.
But, as I sat shivering in a sweater, hat, scarf, and winter coat, I realized I should have researched the weather a bit more before I came. Sure, I happened to visit during an unseasonable cold snap ("It's never like this!" people would say), but that didn't make me feel any better.
I don't like exploring places in the cold, which is why you hardly ever see "winter travel" tips on this site. (Nor did the weather appeal to my friend who had come from Stockholm for warmer weather.)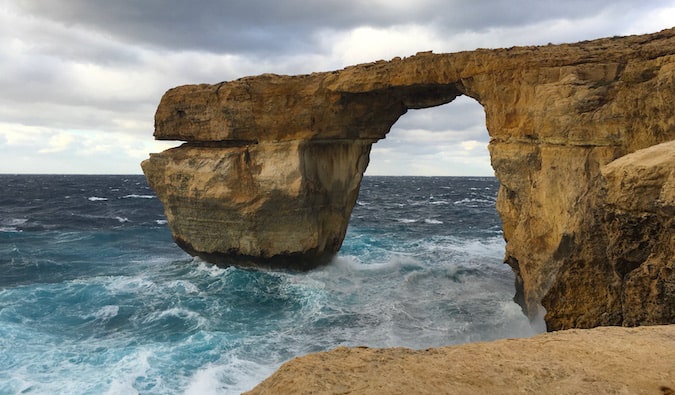 Yet neither of us had been to Malta before. Both workaholics, we really wanted to put our phones away, turn the computers off, and just enjoy the destination. It had been a long time since either of us had done that.
So we had to make the most of the (terrible) weather.
In wintertime, you can visit all of Malta in about a week since this place is really a summer beach destination and the weather in the winter is definitely not beach weather. (In the summer, you'll want two weeks here to account for beach days.)
My friend and I had designed some grand plans. We'd be up by 7am each day, out the door by 8am, and would only come home after dinner to ensure we saw everything and weren't tempted to work.
We failed pretty early. After the second day of hitting snooze, we gave up those plans.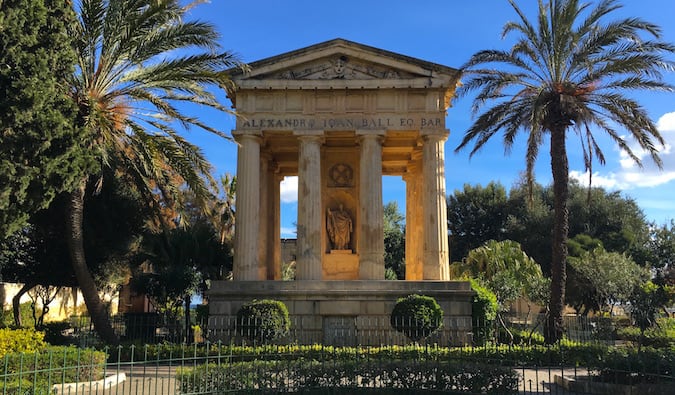 So, while I didn't wander Gozo's citadel as much as I wanted (the day we went it was 4°C with piercing wind and rain), missed the underground ruins at Hal Saflieni Hypogeum, the Tarxien Temples, the underground WWII tunnel tour in Valetta, and the Popeye Village, I regret nothing.
Because what I did see was enchanting enough. Malta cast a spell on me.
And travel is about going with the flow, learning to let go, and letting the day take you to the magic it wants to show you.
In Malta, the locals funny, charismatic, and jovial. They always had a good story to share. And the beauty of the country was greatly understated by friends. As you drive out of the towns just that seemed to form one giant megacity, there were vineyards waiting for spring, rocky, rolling hills, ancient villages, sheer cliffs, churches rising high into the sky, and sharp cliffs with sweeping views of the deep blue Mediterranean.
The catacombs of Mdina were the most interesting, with their maze of hallways and chambers (though not enough skeletons), and the nearby ancient Roman house, with its intact frescos, was a highlight for me. In Valletta, the capital, I sat watching the harbor from the serene Upper Barrak Gardens (where there are fewer people than the lower gardens) and attended mass at the famous St. Stephen's Church.
However, what I found most striking about Malta were the towns that seem to teeter on decay. Throughout the country, they are filled with centuries-old buildings showing a mix of Arabic and Italian influences and picturesque balconies that jutted out so one could spy up and down the street. The cobblestone streets, clearly built before even Europe's small cars were around, beckon you to explore their turns.
In Malta, they name their houses, and I found myself wandering the streets looking at the random collection of names (my Airbnb's was "The Devon").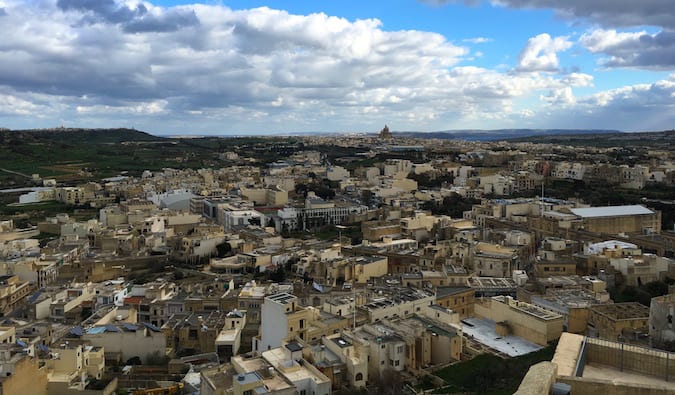 But, as I stood wide-eyed, with one ear listening for a car sneaking up behind me, it often felt as if Malta was only half-loved. For all the renovated houses and mansions brought back to their historic glory, there were more decrepit and boarded-up ones, sometimes taking up whole blocks. For every beautiful garden and restored square, there seemed to be an equally run-down one. It was as if half the island quickly left and the other half, busy with preservation, was just waiting for them to come back to fix their share up.
For all that is written about the island's natural beauty, wonderful beaches, and majestic capital, what I'll remember most of Malta is this stark contrast. It's a mystery yearning to be solved.
Why don't people just fix it up?
Why does the government let these safety hazards stay up?
Who owned these buildings?
Some looked like they had been abandoned for decades. Why rebuild a beautiful house only to have the own next door look like it was a crack den?
It all seemed so confusing and haphazard. No one could give me a good answer.
My orderly, OCD mind couldn't wrap its head around it.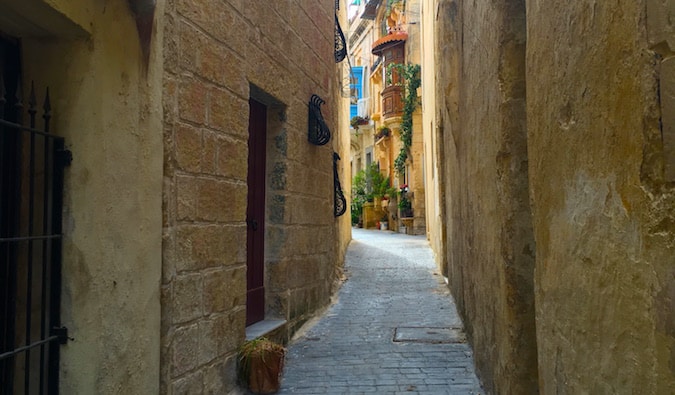 My visit to Malta was like watching the preview of a good movie. When it's over, you can't wait for the whole movie.
But I don't know if I'll ever get back for the feature presentation. There's so much to see in the world that I have this gut feeling it will be a long time before I get back to Malta. But, even if I never get back, I enjoyed the preview as well as the fact that I finally turned off my computer and just enjoyed where I was without distractions.
It'd been a long time since I last did that.

Get Your In-Depth Budget Guide to Europe!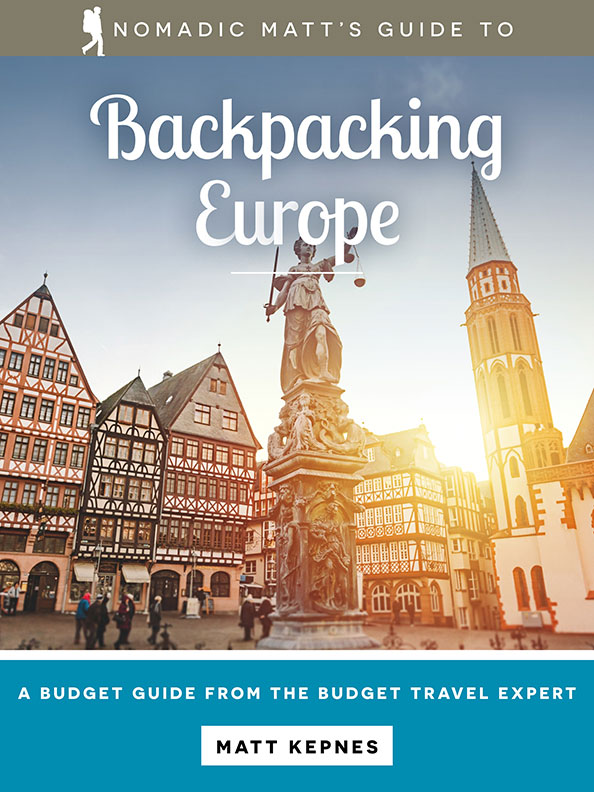 My detailed, 200+ page guidebook is made for budget travelers like you! It cuts out the fluff found in other guidebooks and gets straight to the practical information you need to travel and save money while backpacking around Europe. You'll find suggested itineraries, budgets, ways to save money, on and off the beaten path things to see and do, non-touristy restaurants, markets, and bars, and much more! Click here to learn more and get started!
Book Your Trip to Malta: Logistical Tips and Tricks
Book Your Flight
Use Skyscanner or Momondo to find a cheap flight. They are my two favorite search engines because they search websites and airlines around the globe so you always know no stone is left unturned. Start with Skyscanner first though because they have the biggest reach!
Book Your Accommodation
You can book your hostel with Hostelworld as they have the biggest inventory and best deals. If you want to stay somewhere other than a hostel, use Booking.com as they consistently return the cheapest rates for guesthouses and cheap hotels. My favorite places to stay are:
Don't Forget Travel Insurance
Travel insurance will protect you against illness, injury, theft, and cancellations. It's comprehensive protection in case anything goes wrong. I never go on a trip without it as I've had to use it many times in the past. My favorite companies that offer the best service and value are:
Looking for the Best Companies to Save Money With?
Check out my resource page for the best companies to use when you travel. I list all the ones I use to save money when I'm on the road. They will save you money when you travel too.
Want More Information on Malta?
Be sure to visit our robust destination guide on Malta for even more planning tips!