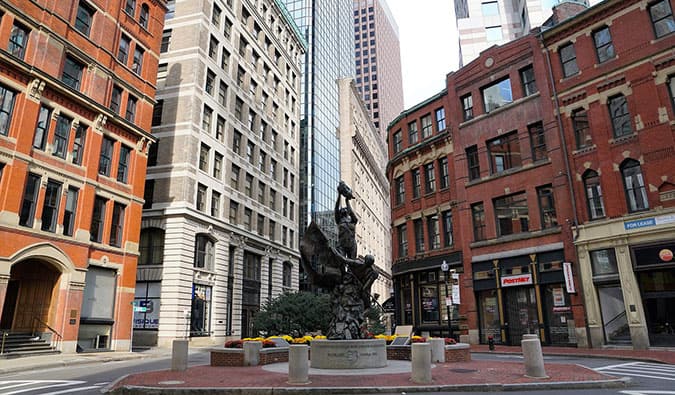 As one of the most historic cities in the United States, Boston has a lot of interesting things to do. It's not as large as New York or Chicago, and it often feels more like a giant town than a city. I think that's a plus, because Boston offers all the benefits of a big metropolis without the intensity and fast pace of New York.
Boston isn't a city to rush through. Unlike many other destinations, people who visit Boston tend not to do it in a day or two. It's as if they already know this is a relaxed city that deserves a bit more time. I think you can get a very good feel and overview of Boston during a four-day visit. Here's an itinerary that will allow you to see the best of what Boston has to offer:
Day 1
Freedom Trail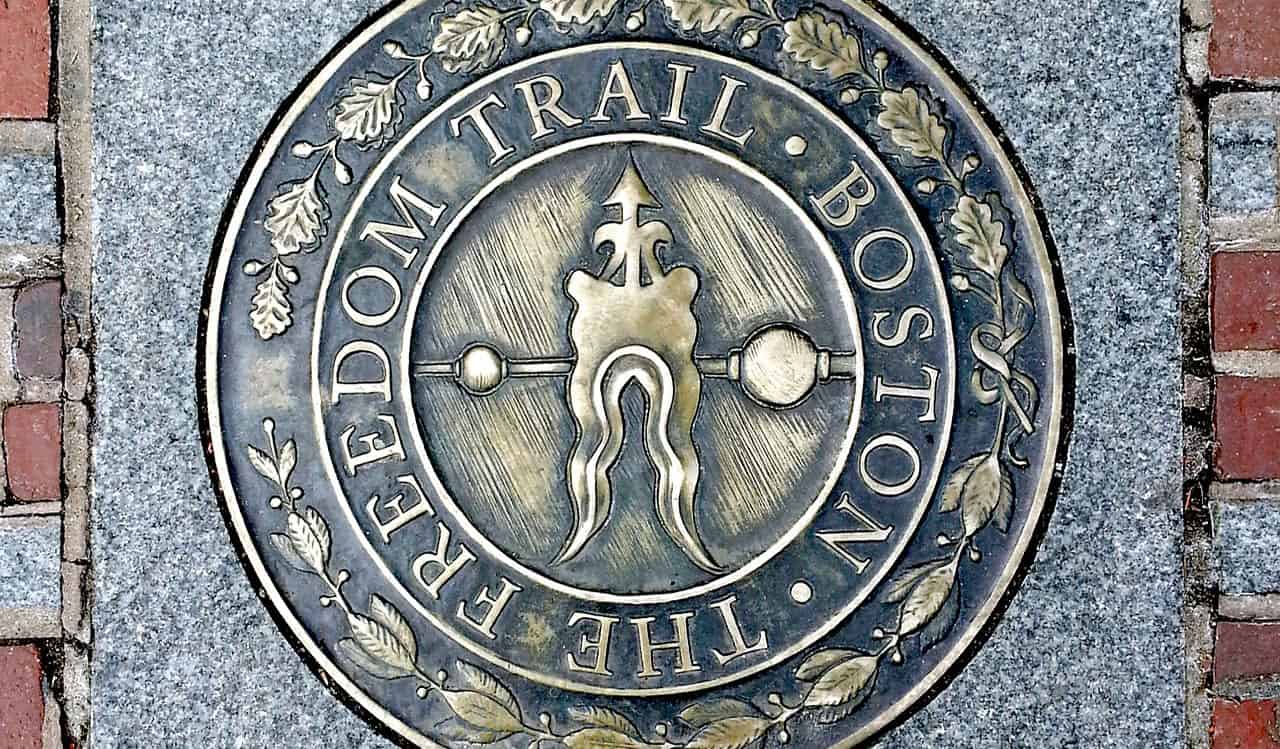 The Freedom trail is a 2.5-mile walk through historic Boston. It takes you through all the major sites and monuments. To see all the sites on the trail, expect it to take up most of your day. Given all the walking that's involved, I would make this the only activity of the day. You'll want to take your time and see all the sites thoroughly. After all, Boston has a very long history. It may be "super touristy," but it does an amazing job of presenting the history of one of America's oldest cities.

Lunch at Quincy Market/Faneuil Hall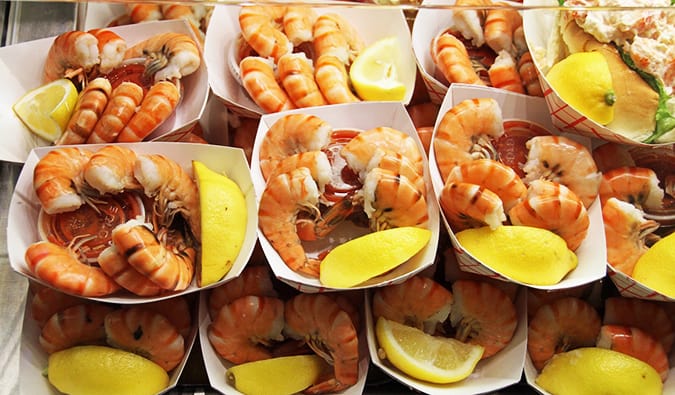 Quincy Market and next-door Faneuil Hall is the best place to stop and eat lunch on the Freedom Trail. There are about two dozen different places to eat. You can get just about anything here, from Greek to sushi to sandwiches and much more. Since you're in Boston, try the clam chowder, a local New England specialty.
Day 2
Boston Commons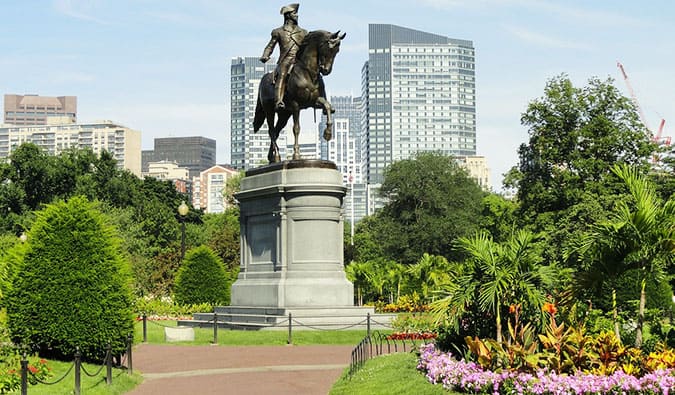 Start your day in Boston Commons, a giant park that sees plenty of people on warm summer days. There are lots of different paths to take, as well as the Frog Pond, where kids and adults can cool off. During the winter, there's skating on the pond. Boston Commons is also a great place to go people-watching.
Boston Public Gardens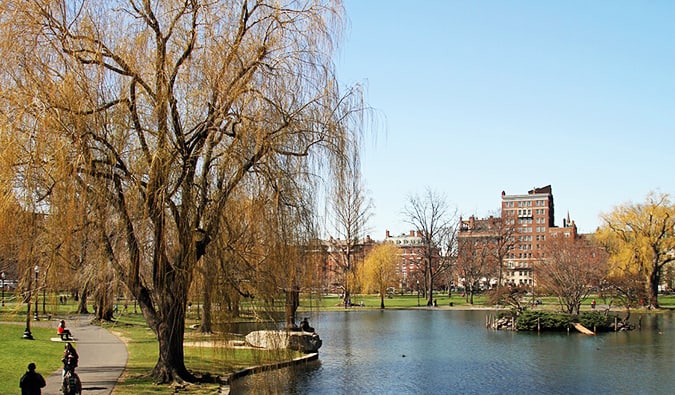 After your early-morning walk, head across the street to the Public Gardens. You can take a swan boat on the pond in the middle of the gardens, or you can simply stroll around and see some pretty flowers.
Walk around the Back Bay


The end of the park meets Boston's Back Bay, our version of New York's SoHo and West Village. This is where Boston's elite and wealthy live, and nearby Newbury Street is our Madison Avenue, with lots of expensive shopping. The pretty brownstones and tree-lined streets make for a peaceful, leisurely stroll. Stop at the park on Commonwealth Ave. to sit and watch the people and cars go by.
Lunch on Boylston


Move towards Boylston Street and eat lunch out on the patio of one of its many restaurants. (If you want to spend a bit more money, eat on Newbury Street.) Stephanie's is good for both food and emptying your wallet. Snappy Sushi has great lunch specials, and Kashmir has delicious (and spicy) Indian food.
Copley Square and Trinity Church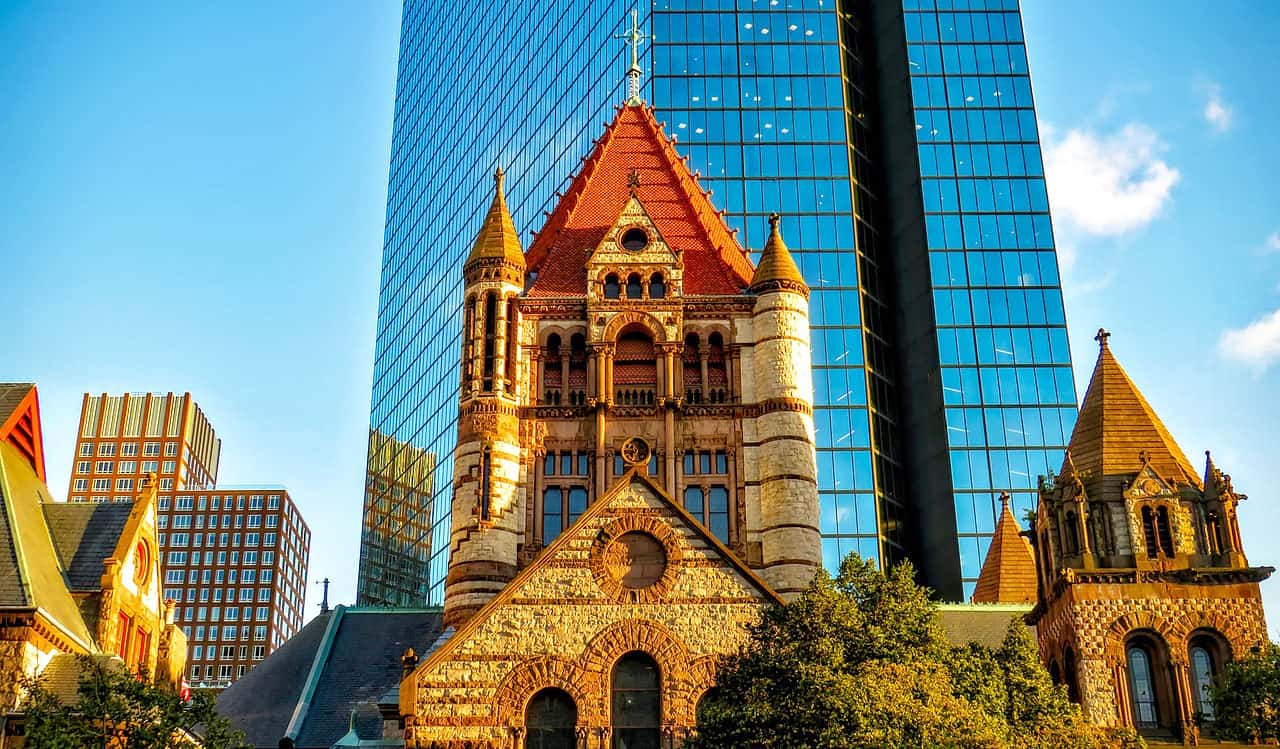 Copley Square is a great little park where you can buy discount theater tickets, listen to musicians, and gaze up at the Hancock Tower. You can also go into Boston's Trinity Church, which is one of the city's oldest and most beautiful churches.
Charles River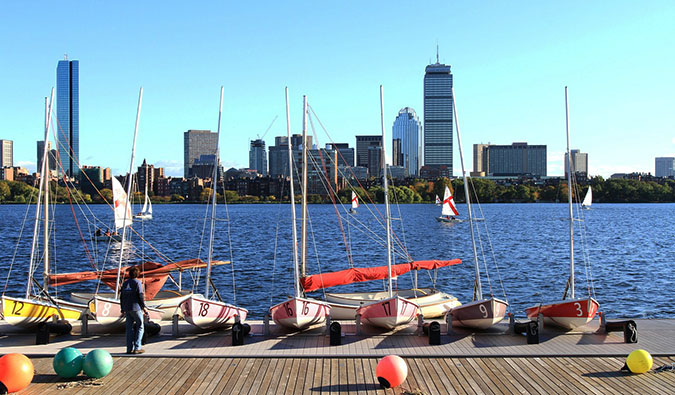 Double back toward the Charles River and walk the riverfront. If it's summertime, you might be able to catch a free show at the Boston Hatch Shell or go sailing on the river. If not, it's still a nice walk, where you'll encounter runners, kids playing, and people playing sports.
Museum of Science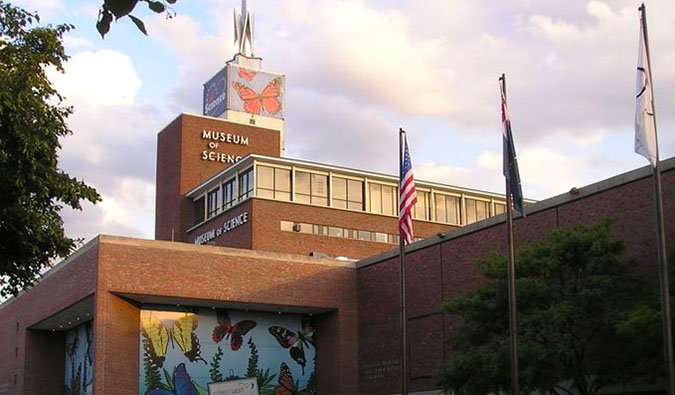 At the end of the riverfront is the Museum of Science. If you aren't too tired, check out the museum and the Omni Theater inside. Though many of the exhibits are for kids, it's still one of the best museums in the country. The outer space exhibit is outstanding.
Day 3
Visit the Aquarium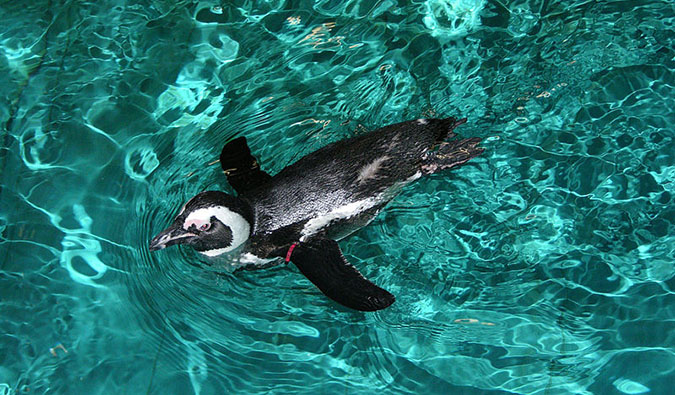 Boston's aquarium is one of the better ones I've been to. It's really well done — the fish aren't all clustered into a few small tanks, and there's a lot of information about how to protect the oceans.
Explore the North End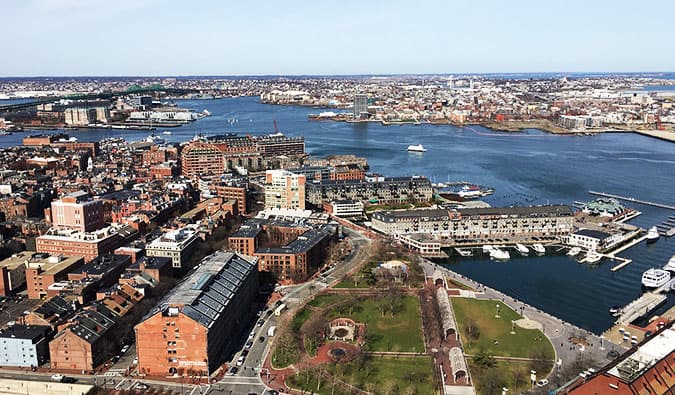 The historic North End is the heart of Boston's Italian community. You'll hear just as much Italian as you will Boston accents. In the morning, you'll see little Italian grandmas shopping while the grandpas have their morning espresso. It's almost like being in Italy. You'll find the best gelato outside of Italy here.
Head up to the Prudential Tower


Once you're out of the North End, head back toward Copley to see the Prudential Tower. You can go up to the top and get a bird's-eye view of the city.
Arnold Arboretum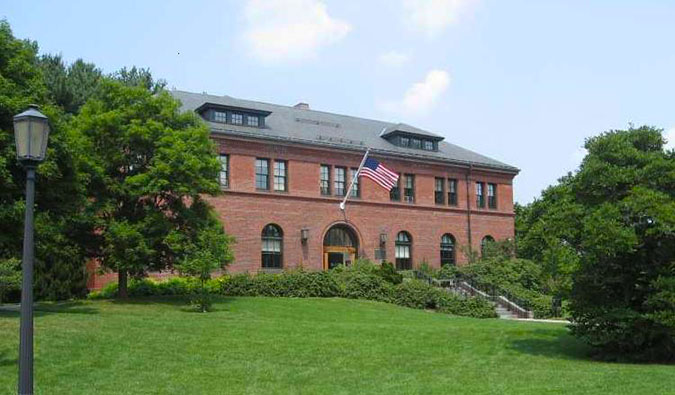 Over 260 acres of free public space are open from sunrise to sunset. There are running trails, gardens, open lawns, and tons of flowers from all over the world. Relax among the plants and take a step back from the fast pace of the city. This place is much quieter than the Public Gardens and offers a wider variety of plant life. They also have a great bonsai tree collection.
See a game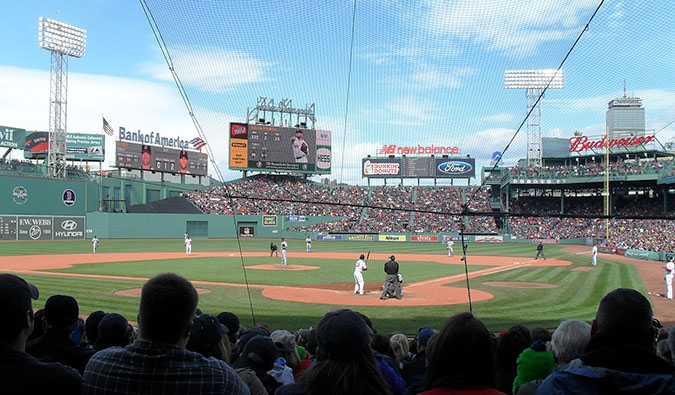 Boston is a sports town, and Bostonians are die-hard about their teams, so you're sure to witness some intense feelings when you attend a game. If you really want a Boston sports experience, go to a Red Sox game. If you can't get in, hang out around the bars near Fenway. Just never, ever, ever root for the Yankees!
Day 4
Take a free tour of Harvard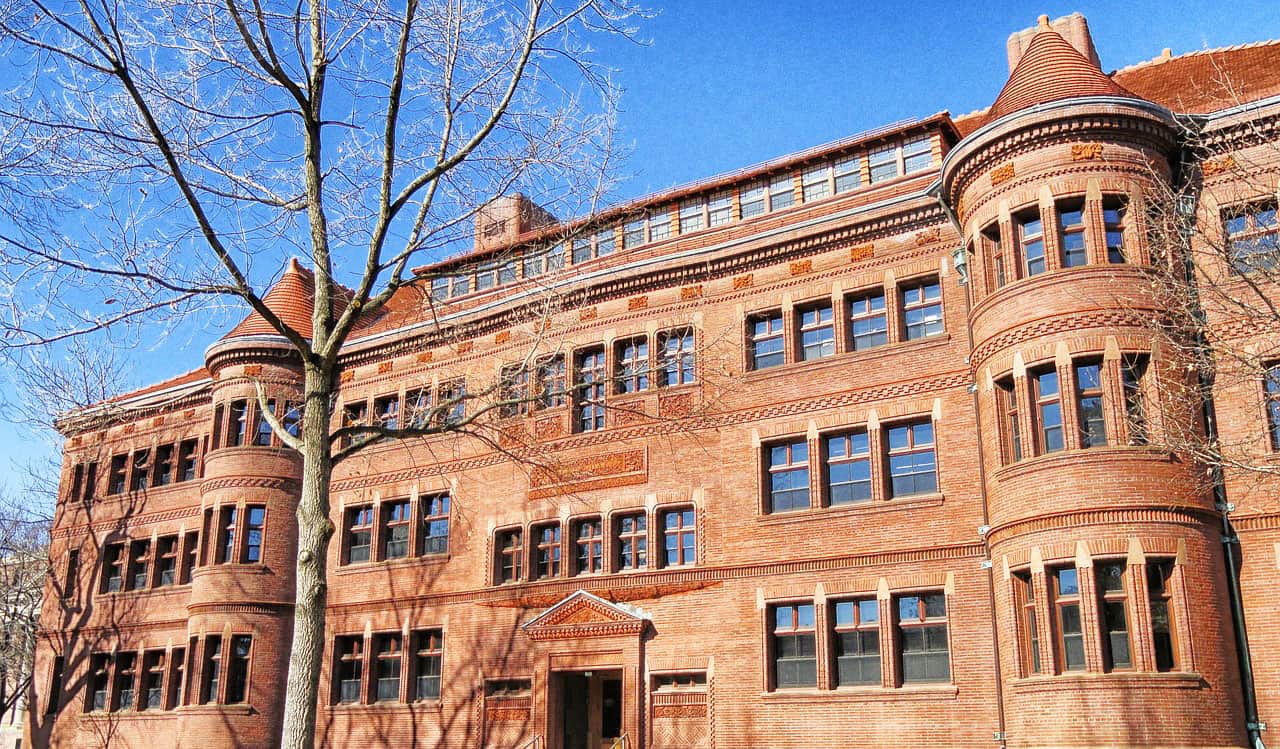 Founded in 1636, Harvard is the oldest university in America. Head to its home in Cambridge (Harvard Square train stop on the Red Line) and join a free tour. Learn about the university's history, architecture, programs, and myths.
Hang out in Harvard Square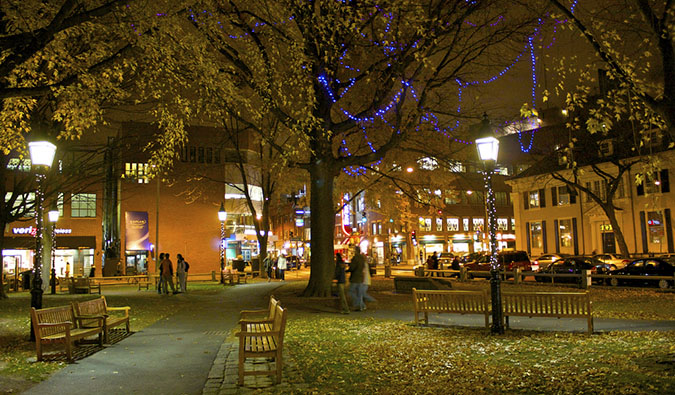 When you're finished, wander around and experience Harvard Square's eclectic offerings. There are a lot of good street musicians to listen to. (Tracy Chapman got her start here.) See the mix of life in Harvard Square. Walk around, stroll into used bookstores and coffee shops and watch artists, vagabonds, locals, and college students mingle. There are some cool little shops in "The Garage."
Take the Sam Adams Brewery tour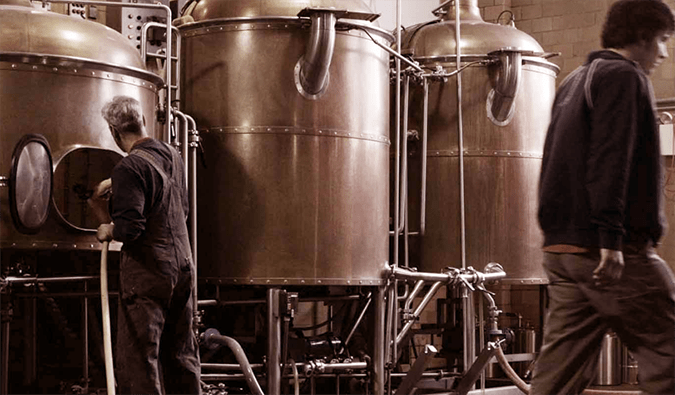 After four days of sightseeing, you deserve a beer or five. Sam Adams is a major brewer in Boston and locals drink it widely and frequently. The brewery offers free tours, starting in mid-afternoon and departing every 45 minutes. You get a few free samples along the way. If you're under 21, don't worry. You can still go — you just can't drink.
Boston's a great city, and I'm not just saying that because I grew up there. I've never encountered a person who hasn't liked it. Come to Boston and find out what a great city it is. This four-day itinerary will give you a good overview of the city at a nice, relaxing pace. You'll be moving around a lot, though, so make sure you get an unlimited "T" pass (train pass). If you have more time, you can squeeze in some other activities. But why rush such a beautiful place?
For more information on the United States, visit my country and city guides to US travel.