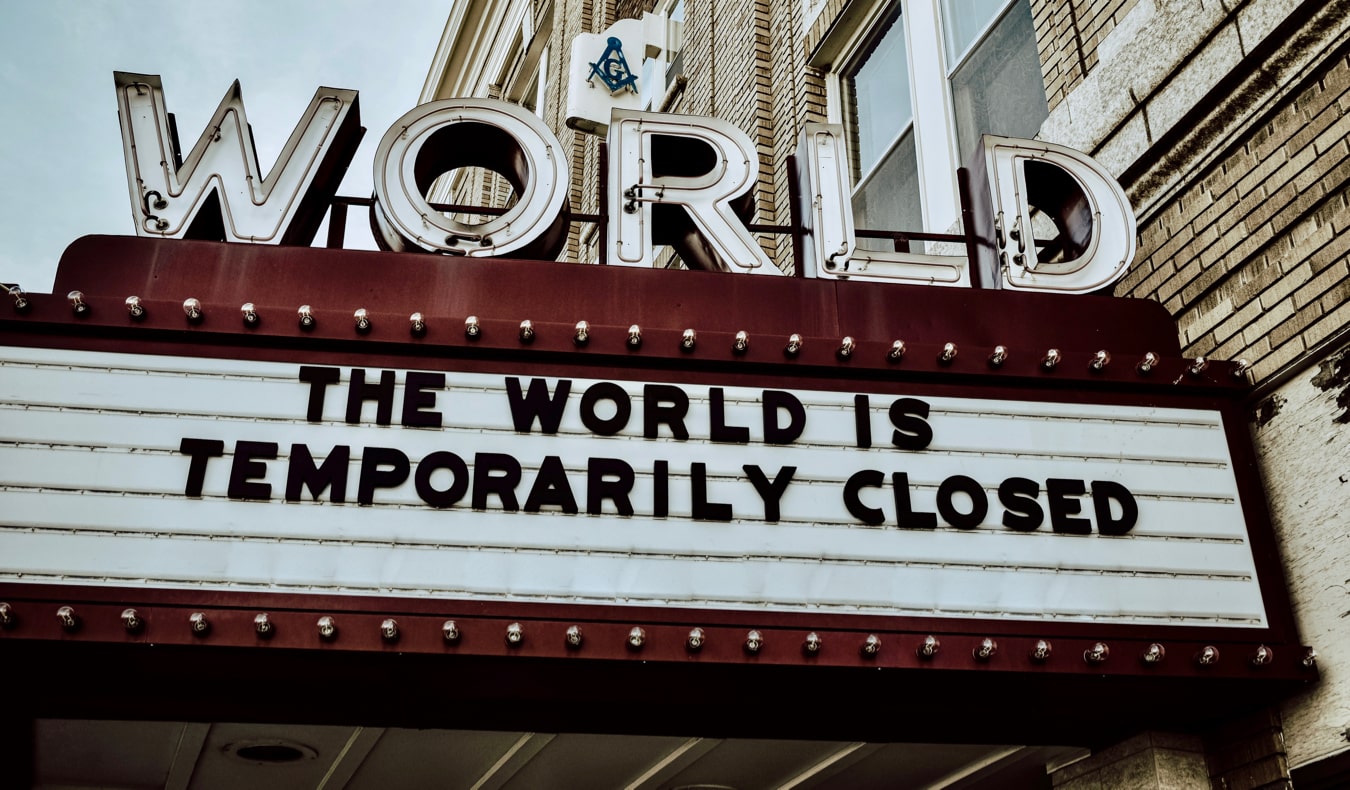 Posted: 04/27/20 | April 27th, 2020
Emily Dickinson once said, "To shut our eyes is Travel."
I disagree.
Confined inside for the last six weeks, no matter how often I shut my eyes, it's simply not the same. The beauty of Dickinson's quote seems to only go so far.
When she was alive, the world was a "bigger place." Leisure travel was not really a thing. Most people would never leave their hometown, let alone their state or country. You couldn't just jet to Japan for a few weeks. Going anywhere was a very long and expensive endeavor.
And, as a recluse who rarely even left her house (she left her hometown three times in forty years), maybe using her mind to explore the world was probably the best for Emily to "see the world."
But we live in an age when the entire world is our oyster. We can (or could, anyway) jump on a flight and visit distant lands at the drop of the hat. We can text, call, and Zoom people in real-time from anywhere in the world. Travel has become so cheap and easy that we worry about the "overtourism" of destinations. Everyone is on the road these days.
Our society is the most mobile and globalized it's ever been.
And, yet, these days, no matter how many travel books, movies, virtual museum visits, and Zoom calls I devour, I still feel like a caged bird.
It's not that I'm yearning to travel. I had no travel plans until late May.
But I miss the outdoors, seeing my friends in person, glasses of wine at restaurants, and going to cocktail bars. I miss freedom. All my big plans to be home, join social clubs, take gardening classes, and hike more are postponed.
What's more, when I moved to Austin, I furnished my apartment so it would not be comfortable to work from. I knew how easy it would be to just work all day from home — and doing so can make you lazy and unproductive.
So I created a space that would be good for a few hours but would then force me out of my house and into the world.
It was my insurance against my innate laziness because I didn't want to be inside all the time.
Yet here I am (here we all are).
A lot is being said about how the coronavirus will change how we live. A lot is being said about how it will change travel. (I already shared my thoughts on it.)
As I watch spring bloom outside my window and remember what it was like to hike in the mountains of faraway lands, I can't help but wonder if Emily would feel the same about living in her house if she had been around today.
Being inside has made me think a lot about Emily's quote and my own life and relationship to the outside world.
Like most people, my problem has never really been "not having enough time" to do the things I wanted. I was simply misusing the time I had and falling into "the busy trap." Endlessly doing "stuff" but nothing that really moved me forward. And, in truth, most of that "stuff" I did was work or wasting time online anyways.
But it took up time and made me feel "busy."
Now, suddenly confronted with all the time I'd always wished I had, I find myself in my old habits — and even less motivated than before. I sleep longer, I eat worse, I'm unmotivated to go for walks, and I spend a lot of day at my kitchen table working or on social media.
That reality dawned on me last week. With restrictions probably loosening in a couple of weeks, I felt like the chance I had a reset had not been used wisely.
So, in an effort to make a change, last week, I started to create a semblance of a normal day by scheduling everything. From sleep to reading to when I would eat to work to even social media, it all went into my schedule.
First, I wanted to feel motivated to get out of bed again.
Second, I wanted to see if I could learn to better use the time I had.
The verdict?
It turns out there is plenty of time in the day to do everything you want to do.
You can get a surprising amount of stuff done in a day with a plan. I'm reading more consistently and completing the online courses that have lingered for months. I'm finally catching up on Schitt's Creek (it's great). I've even put in "social media" time so I can ensure that I still get my fix in.
Before this, I moved a lot by inertia. My life was relatively balanced and, with enough to keep me busy and on the move, I never had to really wonder about all the plates I was spinning. All the chaos balanced itself out.
But, now that the music has stopped, I can see that I was never really balanced.
All I was doing was just moving.
I hope my future self will one day read this post and say, "You kept it up and found balance."
After all, we always say we'll change, but we rarely do. As time passes, we usually go back to our old ways.
Humans are creatures of habit and we have short memories.
I am no different.
But I definitely don't want to look back and say, "Well, past Matt, you failed."
A crisis can be an opportunity. A chance to reset who you are and how you live. Being young and single affords me more time than others but if I've learned anything from my experience — and from talking to my friends — little changes can produce big results.
You don't need to change a hundred things in your life. Even doing one thing (scheduling for me) can produce a big and positive change.
After all, time really is too precious a thing to waste.
And I can't believe it took having too much time on my hands to realize that.
Book Your Trip: Logistical Tips and Tricks
Book Your Flight
Find a cheap flight by using Skyscanner. It's my favorite search engine because it searches websites and airlines around the globe so you always know no stone is being left unturned.
Book Your Accommodation
You can book your hostel with Hostelworld. If you want to stay somewhere other than a hostel, use Booking.com as it consistently returns the cheapest rates for guesthouses and hotels.
Don't Forget Travel Insurance
Travel insurance will protect you against illness, injury, theft, and cancellations. It's comprehensive protection in case anything goes wrong. I never go on a trip without it as I've had to use it many times in the past. My favorite companies that offer the best service and value are:
Want to Travel for Free?
Travel credit cards allow you to earn points that can be redeemed for free flights and accommodation — all without any extra spending. Check out my guide to picking the right card and my current favorites to get started and see the latest best deals.
Ready to Book Your Trip?
Check out my resource page for the best companies to use when you travel. I list all the ones I use when I travel. They are the best in class and you can't go wrong using them on your trip.