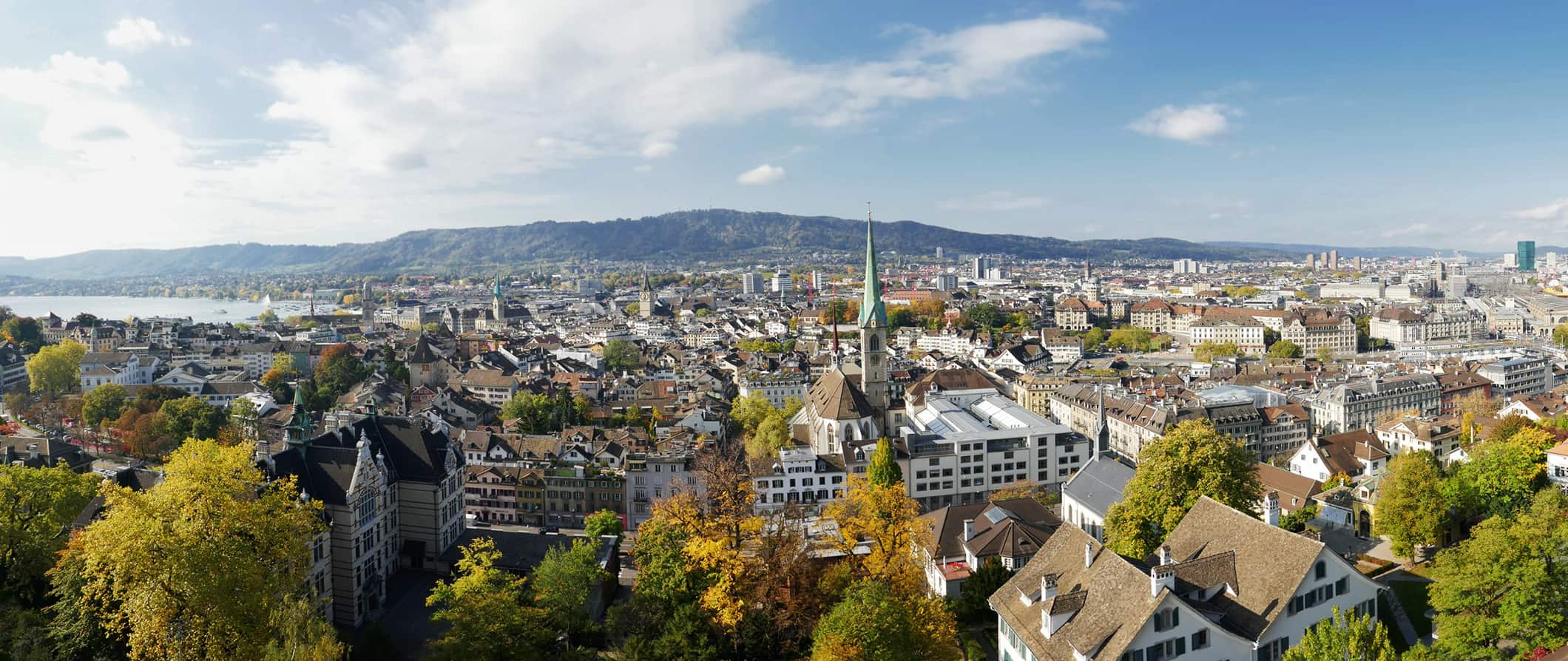 With a hopping nightlife, filled with endless bars and restaurants, this cosmopolitan city is bustling with activity. It's set on a beautiful lake and near the mountains so you can also do a lot of nature-based activities when you visit Zurich.
I love the historic center that opens up on the lake, sitting in the parks, and drinking a beer on the lakefront. The city is also very arty and full of street art and exhibitions.
While very expensive thanks to all the banks in the city, this travel guide to Zurich can help you visit the city on budget and fill your time!
Click Here for City Guides

Zurich
Top 5 Things to See and Do in Zurich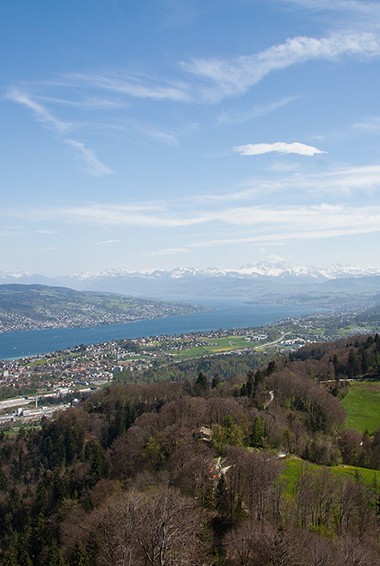 1. Go hiking
Zurich has two mountains that offer good views and even better hikes: Zurichberg to the East and Uetliberg to the West. Zurichberg is busier but Uetliberg has better mountain-biking trails. Start with the Planet Trail on Uetilberg for an easy two-hour trek.
2. Visit the National Museum
This museum offers a detailed look into the history of the country. The exhibits are very detailed, with the permanent collection. A new archaeological section was opened in 2016 as well. Admission to the museum is 10 CHF ($10.75 USD) and it's open daily (except Mondays).
3. See the City Gardens of Stadtgaertnerei
This small botanical garden grows about 250,000 plants that are used in public flowerbeds around Zurich. It's also home to 17 different species of tropical birds, including toucans. It's open daily for 9am-5pm and every Wednesday at 2pm there's an informational talk about the plant life.
4. Catch the Street Parade
This is currently the biggest open-air techno rave in Europe. It happens on the second Saturday of August during which time trucks functioning as mobile sound systems start driving along the lakeside. Every year, this event attracts nearly a million visitors who dance carefree in the streets.
5. Walk around the Old Town
Located on both sides of the Limmat River, the Old Town is filled with guild houses and historic churches. Stop to eat at one of many restaurants or have a drink at a variety of pubs, or walk around tasting the city's unique cheese and chocolates. Be sure to try the truffles at Confiserie Honold.
Other Things to See and Do in Zurich
1. Taste Swiss chocolate
If you want to do a food tour, try the Sweet Zurich Tour where a special treat will be waiting for you at each little-known pastry shop you visit. You'll also taste lots of chocolates, uniquely flavored truffles, bars, ice cream, and hot chocolate all while you learn about the chocolate trends of Zurich. Small tours (2-10 people) operate Tuesday to Friday afternoons (at 2pm) for 2.5 hours and cost CHF 85 ($91 USD) per person.
2. Explore Zurich's vibrant nightlife
Zurich may be a relaxing city during the day, but at night it comes alive with over 500 nightlife venues including pubs, restaurants, music halls. With no open-container laws in Zurich, start your night with cheap drinks on the Limmat riverfront before moving to the bars and clubs. When you are ready to hit the town, head to Neiderdorf in the Old Town or Langstrasse just nearby for some of the best clubs and bars in Zurich. Cinchona Bar and Olé-Olé-Bar are two fun options.
3. Eat in the dark at Blindekuh Zurich
At the restaurant Blindekuh (which means "Blind Man's Buff" in German) you eat in the dark. Founded in 1999, this restaurant became the first dark restaurant to employ visually impaired staff in the world. Eat with only 4 out of 5 senses here and have a culinary adventure! Expect to pay around 49-80 CHF ($53-96 USD) for a three-course meal.
4. Walk the lake promenade
The Lake Zurich promenade was created around 1800 and goes around the entire lake. From Bellevue, the boardwalk goes for about two miles (three kilometers) along the lake towards Tiefenbrunnen, and it's always busy with walkers, cyclists, and inline skaters. About halfway, at Bürkliplatz, you'll find a peaceful meadow for relaxing on a sunny day, as well as an outlook terrace. If you'd rather mingle with the locals, pause and chat with some of the jewelry sellers or street artists.
5. Go skiing
Flumserberg is the nearest large ski-resort. Retreat to the right side of the resort if the rest gets busy. Cross-country ski and night runs are available, as well as a sledging run. A day pass costs 56-67 CHF ($60-72 USD), but there are reduced passes available (as low as 32 CHF/ $34 USD) if you go later in the day or if you only use certain lifts. There are other nearby ski resorts too, like Sattel-Hochstuckli and Amden, but Flumserberg is the closest.
6. Visit the Beyer Zurich Clock & Watch Museum
Switzerland is famous for its watchmaking. The museum has one of the best collections in the world and tells the history of timekeeping from 1400 BC to today. Take a gander at all of the timepieces housed in this well-designed museum, and be sure to pay attention to the one-of-a-kind, rare, and antique clocks. Admission is only 10 CHF ($10.70 USD).
7. Celebrate Swiss National Day
If you happen to be around on August 1st, Swiss National Day celebrates the founding of the Swiss Confederation in 1291, and festivities are carried out in the evenings and fireworks are launched at night. Watch them over the lake, or if you have experience with (safely) launching fireworks yourself, you can buy them in the days leading up to the national holiday. The display over the Rhine Falls (one hour away by S-Bahn) is also extremely popular. No matter where you are in the city, you'll find houses and buildings draped in the Swiss flag and another colorful bunting, while families and friends take advantage of the holiday to gather in parks and public spaces for barbecues and picnics.
8. Take a boat tour
Take a boat tour on Lake Zurich. You can find tours for as little as 10 CHF ($10 USD) and bookings can be made at the pier on Bahnhofstrasse. Tours/cruises just get more elaborate from there, with a variety of themes such as cheese fondue cruise, folklore cruise, a brunch cruise, and even a build-your-own-burger cruise. These trips cost between 25-85 CHF ($27-91 USD) per person.
10. Check out the Rietberg Museum
For a day of international art, head to the Rietberg Museum which contains collections from around the world, including Asia, Africa, and Oceania. Admire Indian miniature paintings, swiss masks, and ceramics from the Meiyintang collection. Other highlights include a shaman eagle mask and Persian wall hangings. The museum is open daily (except Mondays) from 10am-5pm with extended hours on Wednesdays. Admission is 18 CHF ($19.25 USD).
11. Rosenhof Market
This seemingly hidden market in a square in the Niederdorf part of the Old Town, is perfect for picking up little souvenirs and trinkets. Go here to browse through shops selling intriguing goods like incense, jewelry, handicrafts, and bohemian style clothing. When you're here, be sure to get some international food from one of the many delicious food stalls. Open March through September on Thursdays (10am-8pm) and Saturdays (10am-5pm).
12. Take a Limmat cruise
From April to October, you can cruise down the city's main river on a small boat, and take in Zurich's Old Town from a new perspective. The boats have been specially designed to navigate underneath Zurich's seven city bridges, and you'll get to see sights like historical guild houses, and Town Hall. Tickets are only 5 CHF ($5 USD).
13. Wander around Bahnhofstrasse
Bahnhofstrasse is renowned for being one of the priciest shopping streets in the world per square metre, and the entire route is covered in high-end shop fronts featuring international luxury brands. If you're backpacking, you're probably not shopping on this pedestrian street – but it's fun to people watch and see how the other side lives. If you're here in December, be sure to come to check out the elaborate Christmas decorations lighting up the entire area.
14. Take a food tour
One of the best ways to experience a city is through its food scene! Swiss Food Tours offers both brunch and dinner culinary experiences where you'll learn about some of the most famous Swiss dishes. You'll get to try croissants, meats, cheese, and of course some craft beers to top it off. Prices start at 89 CHF ($92 USD).
For more information on specific cities in Switzerland, check out these guides:
Zurich Travel Costs
Hostel prices – There are only a couple of hostels in Zurich and they will book up quickly in summer, especially during major festivals and events. Expect to spend about 50 CHF ($53.50 USD) per night for a bed in a 4-6 person dorm, year-round.
You can find a few private rooms as low as 100 CHF ($100 USD) for a single, but you're more likely to spending over 120 CHF ($128 USD). Hostels typically offer free breakfast.
Budget hotel prices – A night in a 2-star budget hotel in a room that sleeps two starts around 127 CHF ($130 USD) in peak season, but start from 97 CHF ($100 USD) in the off season. There are a handful of 2-star hotels in Zurich. There are, however, quite a few 3-star hotels with rates that start at 140 CHF ($149 USD).
Airbnb is quite popular in Zurich. Shared rooms average around 58 CHF ($60 USD) per night, while a private room is about 108 CHF ($111 USD). Renting an entire home averages about 235 CHF ($241 USD) per night.
Food – Although eating out is very pricey (as an easy comparison: Starbucks coffee is 8 CHF/$8.50 USD while McDonald's is 15 CHF/$16 USD), you can keep your spending in check by going to the local supermarkets and buying your own groceries.
You'll spend around 130 CHF ($138 USD) per week for basics like pasta, sandwich ingredients, sauce, rice, eggs, and fruits and vegetables. Supermarkets also sell pre-made meals for between 5-9 CHF ($5.40-9.60 USD).
Bars and cafés are the cheapest food option and cost about 9-15 CHF ($9.60-16 USD) for a lunch special. Restaurants with table service are around 20 CHF ($21.30 USD) for lunch and 40 CHF ($42.60 USD) for dinner (starter, main, and drink) to start. Prices go up from there and I saw some Italian restaurants asking 35 CHF ($37.25 USD) per main course!! That's expensive pasta!
Sternen Grill, which has been open since 1963, has a couple of take away locations with wurst, deli sandwiches and other delights for under 10 CHF ($10.75 USD). Vegetarians and vegans will enjoy the menu at Tibits. Kafi Schnaps is hip café with yummy breakfast and lunch menus with dishes under 20 CHF ($21.30 USD).
In short, buy your food from the supermarket as much as possible.
Backpacking Zurich Suggested Budgets
For those backpacking through Switzerland, budget at least 70-110 CHF ($75-117 USD) per day. This is a suggested budget assuming you're staying in a hostel, cooking most of your meals or eating fast food, and using local transportation or mostly walking.
If you Couchsurf, cook all your food, and rideshare, you could probably do city for between $50-70 USD per day. It would be a tight but doable budget.
For a mid-range budget of 230-270 CHF ($245-275 USD) per day, you'll get to eat mostly fast food meals, stay in private hostel rooms, do some intercity trips, and opt for a few outdoor excursions or other attractions.
For a luxury budget of 490+ CHF ($522+ USD) per day, you can afford to eat out at restaurants, stay in nice hostels, have more flexibility with intercity travel, and enjoy more expensive activities (like multi-day ski passes or tours).
Accommodation
Food
Transportation
Attractions
Average Daily Cost
Backpacker
$30-50
$20
$10
$10-30
$70-110
Mid-Range
$81-120
$60
$25
$70
$235-275
Luxury
$200
$100
$100
$100-200
$500+
Zurich Travel Guide: Money Saving Tips
Zurich is a very expensive city. There's no hiding that fact. But there are plenty of ways to save money in the city so you don't go bankrupt while visiting. Here are some helpful, high value ways I lowered my costs:
Buy a Zurich Pass – The Zurich Pass can offer excellent value, with free airport transfers and local transport as well as free admission to forty Zurich museums. A 24-hour Zurich card costs 27 CHF ($28 USD), while a 72-hour pass costs 53 CHF ($57 USD). Tourist passes like this are always excellent value if you plan to spend a lot of time sight-seeing and will always save you money.
Ride a free bike – In Zurich, city bikes, e-bikes, and children's bikes can be rented for free! You can pick your bike up year-round with a valid ID and a deposit of 20 CHF ($22 USD) at either the Bike Station North (Swiss National Museum) or the Bike Station South (Postbrücke). This service is available for every visitor.
Use Couchsurfing – It's a service that lets travelers stay with locals for free. It was a lifesaver that allowed me to keep my costs down the most. Since a lot of travelers use this service, make your requests for hosts early.
Don't drink – Drinking is not cheap here. Most beers are around 8 CHF. Avoid it if you want to save money. If you must drink, stick to hostel bars where you can enjoy 2-for-1 happy hours and cheap drinks for around 5 CHF ($5.50 USD) or buy your beers at grocery stores for as little was 2 CHF ($2.25 USD).
Cook – With sit-down restaurants costing around 40 CHF ($42.75 USD) per meal per person, a week's worth of food (bread, pasta, rice, eggs, vegetables, cheese, deli meats for sandwiches, and some assorted fruit) will cost you 75-100 CHF ($80-107 USD). The major supermarkets are Migros, COOP, and Spar. COOP is the most expensive.
Go veggie – Meat is expensive in Switzerland. Stick to veggies and avoid buying meat for your meals (especially beef). While I was trolling supermarkets and butchers for grocery prices (travel writing is glamorous, huh?!), I found a pound of meat was 12-14 CHF ($13-15 USD). At that price, stick to deli meats for protein!
Use lunch specials – If you are going to eat out, do so during lunch when most lunch specials at cafes and restaurants cost around 10-19 CHF ($11-20.50 USD). Moreover, stick to Chinese, Middle Eastern, Indian, or Thai restaurants for the best deals and biggest portions (and closer to that 10 CHF / $11 USD price). Lunch specials are a great way to get a lot of bang for your buck.
Take a free walking tour – To get a feel for the city and learn about its' history, be sure to take a free walking tour with the company: Free Walk Zurich. Exploring a city on foot is the best way to understand it, and if you love architecture and history then this is a must!
Save money on rideshares – Uber is way cheaper than taxis and are the best way to get around a city if you don't want to wait for a bus or pay for a taxi. The Uber Pool option is where can you share a ride to get even better savings (though you can get your own car too). You can save $15 off your first Uber ride with this code: jlx6v.
Where To Stay in Zurich
There are only a couple of hostels to choose from in Zurich. Here are your options:
How to Get Around Zurich
Public Transportation – The bus, train, and tram system in Zurich runs on one extensive network. Zurich is divided into zones, and you'll need to make sure you purchase tickets or day card which cover the appropriate zones. For example, Zurich City is zone 110, while the airport is part of zone 121.
Single tickets on public transit with Zürich Transport Network (ZVV) start at 4.40 CHF ($4.70 USD) for 1 hour in 1-2 zones and increases from there. These tickets are good for the bus, tram, train, and boat.
The best value for public transit is the Zurich Card, which gives unlimited 2nd class travel by tram, bus, rail, boat, and cable car in the city, as well as surrounding regions (zones 111, 121, 140, 150, 154, 155). The card also includes transfer between the city and the airport, an excursion trip to Uetliberg, short boat trips, and the Limmat River Cruise. The cost for 24 hours is 27 CHF ($29 USD).
Bike -Zurich has an excellent public bike sharing program. Züri rollt bikes, e-bikes, and children's bikes are available at Europlatz and can be used for free, once you pay a 20 CHF ($21.50 USD) deposit. In summer, bikes are also available at Bahnhofstrasse / Globus City, and Utoquai. PubliBike is also available, and has several stations spread throughout the city. The first 30 minutes is 3 CHF ($3.20 USD), and then 0.05 CHF ($0.05 USD) for each additional minute, or a maximum of 20 CHF ($21.50 USD) per day. To sign up, download their app and follow the instructions.
Taxi – Taxis are incredibly expensive in Zurich. In fact, with base fares starting at 6 CHF ($6 USD) and then going up to 3.80 CHF ($3.80 USD) per kilometer, Zurich taxis are some of the most expensive in the world.
Uber – Uber is available in Zurich but again public transportation goes everywhere. You can save $15 off your first Uber ride with this code: jlx6v.
When to Go to Zurich
Most visitors come in the summer season, from May to September. July and August have the warmest temperatures, with snow-free hiking trails and longer days. If you're around on August 1st, you'll witness tons of celebrations for Swiss National Day (fireworks!). Peak temperatures are 65°to 82°F (18 to 28 °C), with almost no humidity. Being peak season, this is when prices are the most expensive. On the flipside, it never gets too crowded here.
The shoulder seasons are from around April to early May and late October to the end of November, which is known in Switzerland as Zwischenzeit – the "between time" for the ski and summer seasons. The weather can also be unpredictable, but if you want to visit Zurich for as cheaply as possible (and take your chances on the weather), this is the time to do it.
From December to March Zurich tends to be quieter as everyone flocks to the mountains. The weather is cold, averaging 28° to 45°F (-2 to 7°C) daily, so be sure to pack plenty of layers. Because of its proximity to the ski resorts, hotel prices can also be quite high during this time – especially around Christmas when Europeans are on holiday.
How to Stay Safe in Zurich
Switzerland is one of the safest countries in the world and Zurich is no different. You're not going to really face any kind of issue here. In 2017, it was rated the 10th safest city in the world. The most common type of crime is pickpocketing in tourist-heavy areas or on public transit, but even that is rare. Honestly, don't worry too much in Zurich.
If you are worried about falling for a scam, you can read about the 14 travel scams to avoid right here.
Always trust your gut instinct. If a taxi driver seems shady, stop the cab and get out. If your hotel is seedier than you thought, get out of there.
If you don't do it at home, don't do it in Zurich!
If you plan on hiking or spending some times skiing in the mountains, pay careful attention to weather reports. Heed avalanche warnings, and stay off the trails if you're told to do so.
The most important piece of advice I can offer is to purchase good travel insurance. Travel insurance will protect you against illness, injury, theft, and cancellations. It's comprehensive protection in case anything goes wrong. I never go on a trip without it as I've had to use it many times in the past. You can use the widget below to find the policy right for you:
Zurich Travel Guide: The Best Booking Resources
These are my favorite companies to use when I travel to Zurich. They are included here because they consistently find deals, offer world-class customer service and great value, and overall, are better than their competitors. They are the ones I use the most and are always the starting points in my search for travel deals.
Momondo – This is my favorite booking site. I never book a flight without checking here first.
Skyscanner – Skyscanner is another great flight search engine which searches a lot of different airlines, including many of the budget carriers that larger sites miss. While I always start with Momondo, I use this site too as a way to compare prices.
Airbnb – Airbnb is a great accommodation alternative for connecting with homeowners who rent out their homes or apartments.
Hostelworld – This is the best hostel accommodation site out there, with the largest inventory, best search interface, and widest availability.
Couchsurfing – This website allows you to stay on people's couches or spare rooms for free. It's a great way to save money while meeting locals who can tell you the ins and outs of their city. The site also lists events you can attend to meet people (even if you're not staying with someone).
Booking.com – The best all around booking site that constantly provides the cheapest and lowest rates. They have a no money down policy, great interface, and the widest selection of budget accommodation. In all my tests, they've always had the cheapest rates out of all the booking websites.
Eurail – If you are going to Europe and taking a lot of high speed or long distance trains, get a rail pass. I've used a rail pass three times and saved hundreds of dollars each time. The math just works.
The Man in Seat 61 – This website is the ultimate guide to train travel anywhere in the world. They have the most comprehensive information on routes, times, prices, and train conditions. If you are planning a long train journey or some epic train trip, consult this site.
Rome 2 Rio – This website allows you to see how to get from point A to point B the best and cheapest way possible. It will give you all the bus, train, plane, or boat routes that can get you there as well as how much they cost.
Bla Bla Car – BlaBlaCar is a ridesharing website that lets you share rides with vetted local drivers by pitching in for gas. You simply request a seat, they approve, and off you go! It's a cheaper and more interesting way travel than by bus or train!
World Nomads – I buy all my travel insurance from World Nomads. They have great customer service, competitive prices, and in-depth coverage. I've been using them since I started traveling in 2003. Don't leave home without it!
Zurich Gear and Packing Guide
If you're heading on the road and need some gear suggestions, here are my tips for the best travel backpack and for what to pack!
The Best Backpack for Travelers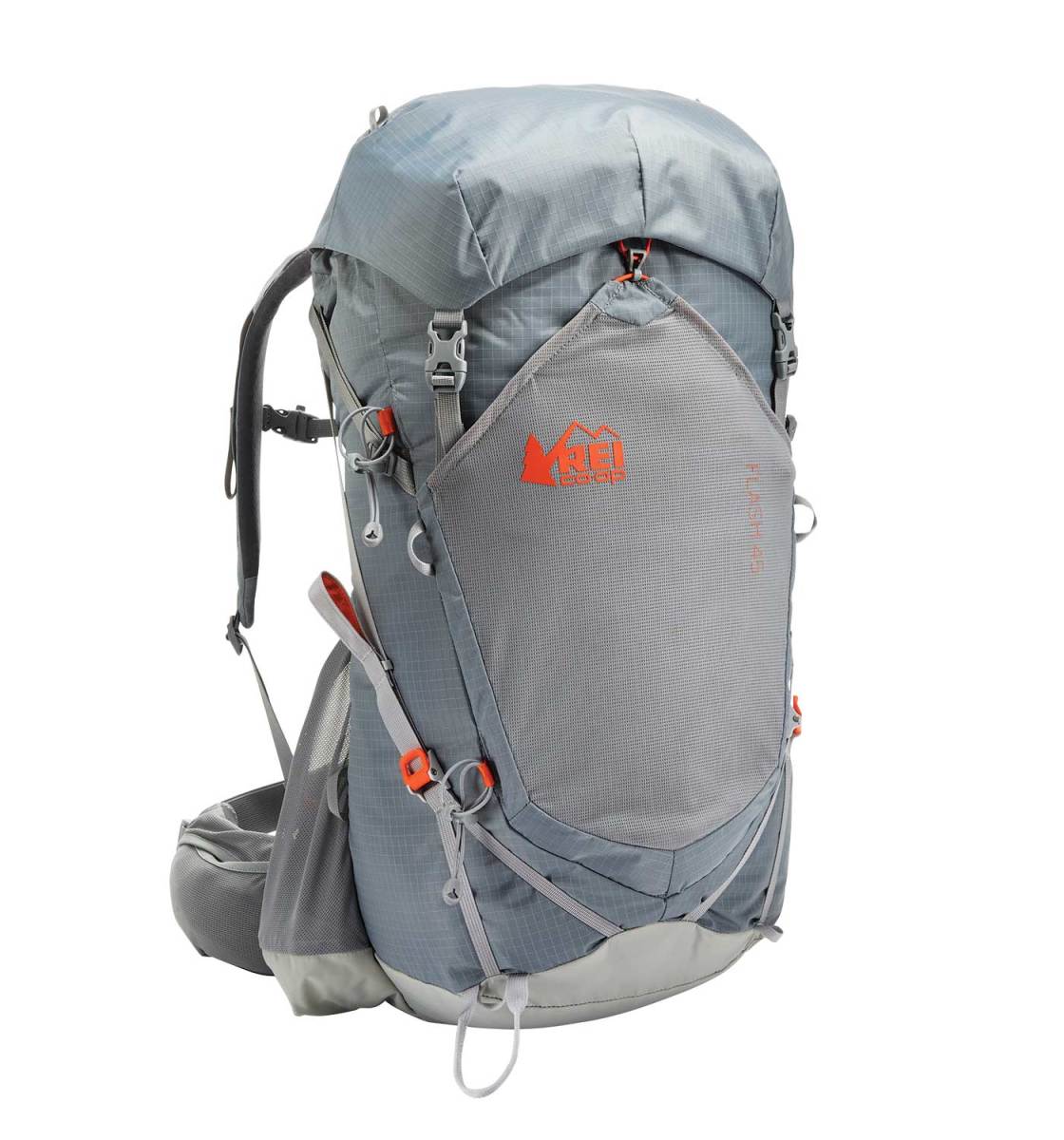 What's the best backpack for traveling long-term? I recommend the
REI Flash 45 Pack
. It's light and comfy, front loading, and fits perfectly in an airplane's overhead bin.
Size:
45-47L
Straps:
Thick and cushy with compression technology that pulls the pack's load up and inwards so it doesn't feel as heavy.
Features:
Removable top lid, large pocket at the front, hydration compatible, contoured hip belt
If you want something different, refer to my article on how to choose the best travel backpack for tips on picking a pack and other backpack suggestions.
What to Pack for Your Trip
Clothes
1 pair of jeans (heavy and not easily dried, but I like them; a good alternative is khaki pants)
1 pair of shorts
1 bathing suit
5 T-shirts (Unbound Merino is my preferred company. If you're a member of NM+, you can get 15% off your purchase)
1 long-sleeved T-shirt
1 pair of flip-flops
1 pair of sneakers
6 pairs of socks (I always end up losing half)
5 pairs of boxer shorts (I'm not a briefs guy!)
1 toothbrush
1 tube of toothpaste
1 razor
1 package of dental floss
1 small bottle of shampoo
1 small bottle of shower gel
1 towel
Deodorant
Small Medical Kit (safety is important!!!)
Miscellaneous
Female Travel Packing List
I'm not a woman, so I don't know what a woman wears, but Kristin Addis, our solo female travel guru, wrote this list as an addition to the basics above:
Clothing
1 swimsuit
1 sarong
1 pair of stretchy jeans (they wash and dry easily)
1 pair of leggings (if it's cold, they can go under your jeans, otherwise with a dress or shirt)
2-3 long-sleeve tops
2-3 T-shirts
3-4 spaghetti tops
1 light cardigan
Toiletries
1 dry shampoo spray & talc powder (keeps long hair grease-free in between washes)
1 hairbrush
Makeup you use
Hair bands & hair clips
Feminine hygiene products (you can opt to buy there too, but I prefer not to count on it, and most people have their preferred products)
For more on packing, check out these posts:
Zurich Travel Guide: Related Articles
Want more info? Check out all the articles I've written on backpacking/traveling Switzerland and continue planning your trip: