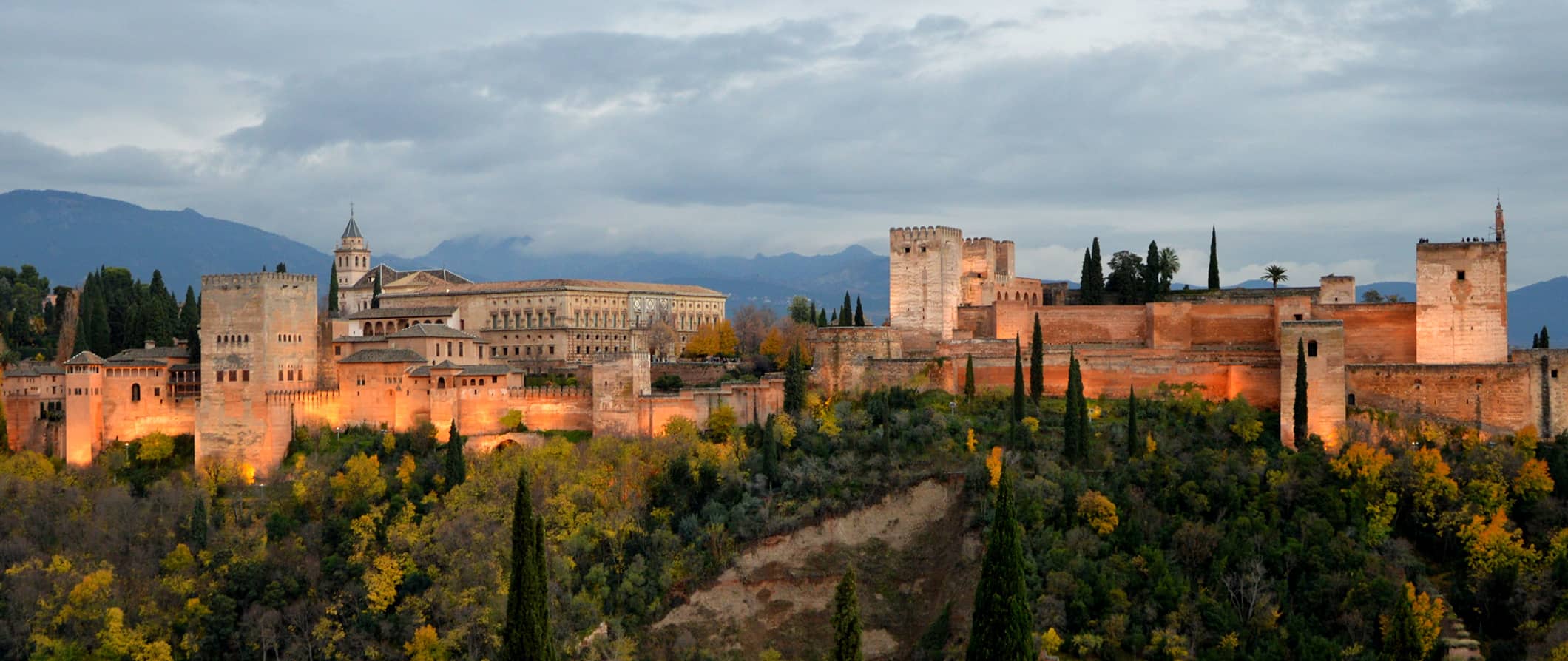 Granada is a city rich with history and spectacular architecture, offering a mix of cultures and influences dating back to the Romans and the Moors. Here, culture, art, and architecture from North Africa and Europe collide, creating one of Spain's most interesting and unique cities.
I loved my time in Granada. There are countless museums, monuments, and statues worth seeing and exploring, which are perfect for the budget-minded traveler. And with its perfect weather and incredible food scene, it should come as no surprise that Granada is one of my favorite cities in Spain.
This travel guide to Granada can give you everything you need to know to eat well, save money, and see the best sights the city has to offer!
Click Here for City Guides

Granada
Top 5 Things to See and Do in Granada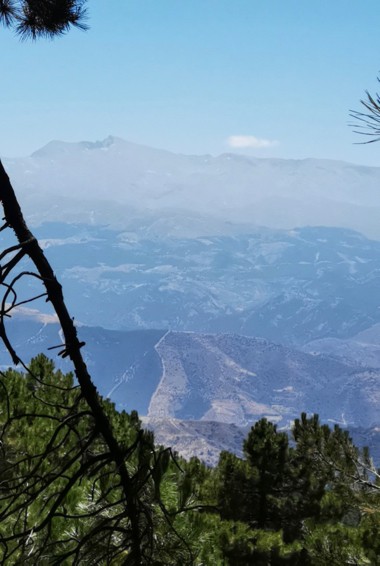 1. Explore the Sierra Nevada
This is the highest mountain range in Europe, reaching heights of 3,478 meters (11,410 feet). It can be explored as a day trip but is better as an overnight excursion. In the summer, there are trails for both short, medium, and long hikes while in the winter you can go skiing (lift passes cost around 50 EUR).
2. Visit the Alhambra Palace
The Alhambra is a UNESCO palace and a fortress dating to the 13th century. Built by the Moors on the ruins of a Roman fort, the Islamic architecture and artwork draw in millions of tourists each year so it's a good idea to buy your ticket in advance. Admission is 14 EUR or you can simply roam around the garden for 7 EUR.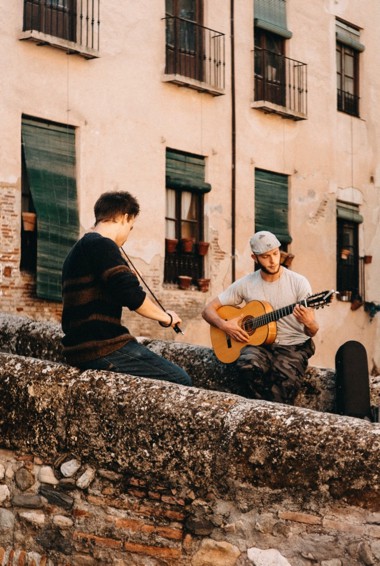 3. Snap photos at Paseo de los Tristes
For a fantastic view of the Alhambra, walk down to the Paseo de los Tristes, which lies along the River Darro. The road got its name (which means "Passage of the Mourners") because of the funeral processions that used to pass along the route, but today it's a popular spot to take photos.
4. Watch a Flamenco Show
Flamenco is an important cultural experience intertwined with life in southern Spain. It is a style of folklore music featuring guitar, singing, and dancing. There are many small theaters and restaurants where you can catch a show for as little as 18 EUR.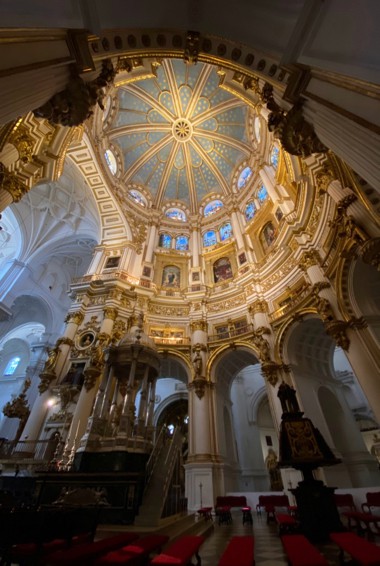 5. Admire the Granada Cathedral
The Granada Cathedral has a stunning white-and-gold interior that reflects the historical power and wealth of the Spanish kingdom. The cathedral was built during the reign of Queen Isabella in the 16th century and is an example of the Spanish Renaissance style. Admission is 5 EUR.
Other Things to See and Do in Granada
1. Take a free walking tour
It's no secret that one of the first things I do when I arrive in a new city is take a free walking tour. It's a great way to see the main sights, learn some history and culture, and have a local expert answer all my questions. Both Guru Walk and Walking Granada offer a variety of free tours. Just be sure to tip your guide at the end!
2. Take in sunset views at the Mirador de San Nicolás
Located in the cute Albaicín neighborhood of Granada, the Mirador de San Nicolás is the best spot in the city for a panoramic viewpoint, especially at sunset. With an incredible view of the Alhambra, it's a great way to end the day.
3. Check out Casa del Chapiz
These two 16th century mansions form one giant complex. Built in the Moorish architectural style, the building complex includes a library and central courtyard with a garden. Since 1932, the building has been used as a school for Arab studies. Like many places in Granada, it's another great spot to take in a unique view of the Alhambra in the distance. Admission is 2 EUR.
4. Soak in a hammam
There are several hammams (bathhouses) in Granada. These are modern spas reconstructed in the style of the ancient Moorish baths that were once common in Granada. Entry is usually around 25 EUR but can get as high as 100 EUR or more if you want to add spa treatments. Some of the most popular are Hammam Al Andalus, BorealRelax, and Al-Haram Hammam.
5. Visit El Bañuelo
This is an ancient Moorish bathhouse that has been turned into a museum. El Bañuelo lies at the base of the Alhambra and was part of a private house. The ruins date to the 11th century, boasting octagonal & star-shaped skylights that cast intricate light patterns around the building. Admission is 5 EUR.
6. Wander through the Albaicín
The Albaicín is the historic Moorish quarter of the city and the oldest neighborhood of Granada. A walk through here, with its narrow, winding streets and whitewashed buildings, takes you back in time to the Nasrid Kingdom of Granada in the 13th century. There are several monuments and historical sites in the Albaicín, including the Bañuelo, Casa Morisca, Palacio de Dar al-Horra, and Corral del Carbón. The Monumentos Andalucíes ticket provides entrance to all four for 5 EUR.
7. Take a cycling tour
There are several bike companies running day tours around Granada's top sights. Additionally, since Andalusia is a popular cycling destination, many enthusiasts actually cycle between cities on multi-day excursions. A guided e-bike tour around the city costs 29 EUR while a guided 7-day tour between Seville and Granada can cost up to 1,300 EUR.
8. Visit the Monasterio de San Jeronimo
This 16th-century monastery has impressive Renaissance-era architecture. There's a large nave and beautiful stained glass windows, but the most impressive part is the detailed painting of the interior in Spanish Baroque style. It's incredibly ornate and a must-see. The monastery is still in use but is open for visitors. Admission is 4 EUR.
9. Hang out in Plaza Nueva
Just a short walk from the Granada Cathedral, Plaza Nueva is a bustling pedestrian plaza with a lot of restaurants, bars, and shops. Surrounded by classic Andalusian buildings, including the Royal Chancellery and the House of Pisa, it's a good spot to sit and people-watch or grab a snack of fresh fruit from any of the market vendors.
10. Shop & snack at Mercado San Agustín
One of the municipal markets in Granada, the Mercado San Agustín is a convenient spot to shop for fresh fruit and vegetables. In the central area near Granada Cathedral and Plaza Nueva, the indoor covered market also has some small tapas stalls where you can buy meat, cheese, olives, and other light foods for a cheap lunch.
11. Take a food tour
Granada is very much a foodie city; the rich fusion and blend of Spanish and Arabic cultures makes for a unique local cuisine. Spain Food Sherpas offer a nearly 4-hour tour through Granada's best food spots with tapas tastings and a full meal included. It's a must for any die-hard foodies. Tours cost 65 EUR.
12. Explore the Generalife
The gardens of the Alhambra really deserve a mention of their own. Meaning "Garden of the Architect," the Generalife can be found on Cerro del Sol (Hill of the Sun), next to the Alhambra. It's a series of large gardens and a few understated buildings, some of which were built in the Moorish period. The Generalife has several levels and a patio but is most famous for its numerous plants and beautiful water features. Admission is 7 EUR for the gardens and is included in the 14 EUR Alhambra admission fee.
13. Visit the Royal Chapel
The Royal Chapel is the final resting place of Ferdinand II and Isabella I. Joanna I and Philip I (their successors) plus Michael, Prince of the Asturias are also buried here in a separate tomb. Although the chapel (which is the biggest in Spain) is physically connected to the cathedral, it's considered a separate building. There are several parts that make up the chapel, including four adjacent chapels that form a Latin cross, a nave with a Gothic ribbed vault, and a crypt. There is also a museum. Admission is 5 EUR.

Granada Travel Costs
Hostel prices – There are dozens of hostels in Granada, so you shouldn't have too much trouble finding affordable accommodation. In the off-season, dorm rooms cost 15-20 EUR and a private room is 35-50 EUR. In peak season, prices average a bit higher but if you book in advance you can find deals around the same price.
For those traveling with a tent, camping is available outside the city. A simple plot to pitch a tent without electricity starts at 6 EUR.
Budget hotel prices – Some budget hotels start at just 30 EUR per night for a double room, though most are in the 40-60 EUR range. Even in the budget range, there are many nice hotels available — some even have pools and include free breakfast.
There are several Airbnb options in Granada. A private room starts at 20-30 EUR per night but averages closer to 50 EUR. An entire home/apartment goes for at least 50 EUR per night (though they average closer to 120 EUR per night). Book in advance to find the best deals.
Food – Spain has a strong food culture, where meals can last hours and dinner often isn't served until after 8pm. Each region in the country has its own local dishes and food culture, and Andalucía is no exception. Local favorites in Granada include fried eggplant with honey, habas con jamón (sautéed beans and ham), gazpacho, remojón granaíno (a cod salad with oranges), and churros, just to name a few.
You can eat very cheap in Granada, thanks to the tapas bars that offer free food when you order drinks. Cheap tapas and meals are available at small restaurants for around 8-15 EUR. If you want wine included, expect to spend about 15-20 EUR per meal. A single glass of wine or a beer is usually just 2-4 EUR.
Because of Granada's reputation as a foodie hotspot (thanks to its rich cultural history), there are a number of good quality restaurants, and most are very affordable. Prices start at 20 EUR for traditional cuisine while set menus at more fine dining establishments range anywhere between 35-40 EUR for a main dish.
Fast food (think McDonald's) is around 8 EUR for a combo meal. A latte or cappuccino is just 1.50 EUR while bottled water is under 1 EUR.
If you're cooking your own food, a week's worth of groceries costs 40-45 EUR. This gets you basic staples like pasta, rice, seasonal produce, and some meat. For local foods and fresh produce, check out the local municipal markets and produce vendors in the plaza.
Backpacking Granada Suggested Budgets
If you're backpacking Granada, expect to spend about 50 EUR per day. This budget covers a hostel dorm, taking public transit, cooking all your meals, limiting your drinking, and sticking to mostly free activities like free walking tours, lounging in the parks, and hiking. If you plan on drinking, add another 5-10 EUR to your daily budget.
On a mid-range budget of about 105 EUR per day, you can stay in a private Airbnb, eat out for most meals at cheap tapas restaurants and street food stalls, have a couple drinks, take the occasional taxi to get around, and do more paid activities like visiting the Alhambra or watching a Flamenco performance.
On a "luxury" budget of about 240 EUR or more per day, you can stay in a hotel, eat out as much as you want, drink more, rent a car or take more taxis, and do whatever tours and activities you want. This is just the ground floor for luxury though. The sky is the limit!
You can use the chart below to get some idea of how much you need to budget daily, depending on your travel style. Keep in mind these are daily averages – some days you'll spend more, some days you'll spend less (you might spend less every day). We just want to give you a general idea of how to make your budget. Prices are in EUR.
Accommodation
Food
Transportation
Attractions
Average Daily Cost
Backpacker
20
10
10
10
50
Mid-Range
45
25
15
20
105
Granada Travel Guide: Money-Saving Tips
While Spain is a cheap destination, food, drinks, and tours can add up quickly in Granada if you aren't watching your spending. If you want to save money when visiting Granada, here are some of my suggestions on how to do so:
Eat cheap – Many casual dining restaurants and bars give you free tapas if you are buying drinks (some have a limit on how many you can have). It's common to barhop to take full advantage of the free tapas. Order one drink at a place and enjoy some snacks before heading to another.
Get the Granada Card – If you plan on taking full advantage of the tourist activities and attractions in Granada, the Granada Card offers discounted access to 17 different monuments. It also provides free public transportation for up to three consecutive days. The Granada Card costs between 36.50-43 EUR depending upon how much you plan to visit and can be bought online.
Buy your own alcohol – While drinks are hardly expensive at bars and restaurants in Granada, you can save yourself a lot of money if you buy your own beer and wine from the store. Many hostels have large courtyards, and some even have swimming pools, so it's cheaper to hang out in your hostel than at a bar.
Stay with a local – If you're traveling on a budget, Couchsurfing is a great way to save money on accommodation while also getting some insight from the locals. While hostels aren't too expensive in the city, this is still the best way to save money.
Take a free walking tour – This is one of my favorite ways to get to know a new place, and you can't beat the price! Just don't forget to tip your guide!
Enjoy the outdoor public spaces – Granada's Plaza Nueva is a hotspot of activity day and night. Between the bars, restaurants and shops that line the plaza and the vendors and street buskers, it's a great spot to hang out for free. The people-watching is excellent (there are street buskers and artists here) and the side streets around it offer some great opportunities to wander and explore.
Bring a water bottle – The tap water here is safe to drink so bring a reusable water bottle to save money and reduce your plastic use. LifeStraw is my go-to brand as their bottles have built-in filters to ensure your water is always clean and safe.
Where to Stay in Granada
Granada has a lot of affordable hostels — some of which even have small rooftop pools. Here are my favorite hostels in Granada:
How to Get Around Granada
Public transportation – There are multiple bus lines operating in Granada that cover the city. A single fare costs 1.40 EUR. The credibus travel card (also called a bonobus card) can be bought on some buses or from many of the sidewalk kiosks and pre-loaded with money. The pre-loaded travel card is available for 5, 10, or 20 EUR which then cuts the price of a bus ticket to as little as 0.83 EUR per trip. If you're in Granada for a while, a month pass costs 40 EUR and includes unlimited travel.
Bicycle – Granada does not have a city bike system like Malaga or Seville, but bike rentals are available from a number of different rental shops for around 25 EUR per day.
Taxis – Taxis in Granada start at 5 EUR with an additional 1.15 EUR per kilometer. A taxi from the airport to the city center is generally about 30 EUR. Skip the taxis if you can — they add up quickly!
Ridesharing – Uber is available in Granada, but like taxis, it adds up fast. Stick to the bus as much as possible to save money.
Car rental – Car rentals can be found for as little as 20 EUR per day, however, you don't need one to get around the city as it's quite walkable and the bus goes everywhere. Id' only get one if you plan on exploring the region outside the city.
When to Go to Granada
Granada has a higher altitude than other Andalusian cities like Malaga or Seville, so it doesn't get quite as hot (though it still gets warm!). That means summer is often the best time to visit, when the weather is warm, but not stifling.
July and August are the hottest months when temperatures can be as high as 35°C (94°F). This is when the city is at its liveliest and there are lots of events and activities happening.
Personally, I like May or June the best when visiting. That's when the city's many gardens are in full bloom. Semana Santa holy week (usually in April) isn't as popular in Granada as it is in nearby Seville, but it still draws in large crowds for the colorful procession. It's a great time to visit as long as you can book your accommodation early.
The winter months (December-February) are wet and cold with temperatures hovering between 2°C and 13°C (35-56°F). While it's still a fine time to visit, I'd aim for the summer or shoulder season as that's when the city is liveliest.
How to Stay Safe in Granada
Granada is a safe city and violent crime is rare. However, like other Spanish cities, there is a problem with pickpocketing and petty theft, especially in the major tourist areas at night.
There are also some tourist scams, especially because many of the tourist attractions require tickets in advance, so make sure you buy your ticket from a reputable provider.
Some people report feeling unsafe in the Albaicín area at night, though as long as you stick to the main streets and avoid wandering dark roads alone, you should be fine.
Overall, make sure you keep your valuables out of sight and secure when you're out and about. Always keep an eye on your drink at the bar and never walk home alone intoxicated. Do that, and you'll likely be fine!
You can read more about common travel scams to avoid here.
If you do experience an emergency, dial 112 for assistance.
Always trust your gut instinct. If your hotel is seedier than you thought, get out of there. Make copies of your personal documents, including your passport and ID. Forward your itinerary along to loved ones so they know where you are.
As a general rule, if you don't do something at home, don't do it in Granada!
The most important piece of advice I can offer is to purchase good travel insurance. Travel insurance protects you against illness, injury, theft, and cancellations. It's comprehensive protection in case anything goes wrong. I never go on a trip without it as I've had to use it many times in the past. You can use the widget below to find the policy right for you:
Granada Travel Guide: The Best Booking Resources
These are my favorite companies to use when I travel around Granada. They are included here because they consistently find deals, offer world-class customer service and great value, and overall, are better than their competitors. They are the ones I use the most and are always the starting points in my search for travel deals.
Skyscanner – Skyscanner is my favorite flight search engine. They search small websites and budget airlines that larger search sites tend to miss. They are hands down the number one place to start.
Momondo – This is my other favorite flight search engine because they search such a wide variety of sites and airlines. I never book a flight without checking here too.
Airbnb – Airbnb is a great accommodation alternative for connecting with homeowners who rent out their homes or apartments. The big cities have tons of listings!
Hostelworld – This is the best hostel accommodation site out there, with the largest inventory, best search interface, and widest availability.
Couchsurfing – This website allows you to stay on people's couches or in their spare rooms for free. It's a great way to save money while meeting locals who can share the ins and outs of their city. The site also lists events you can attend to meet people (even if you're not staying with someone).
Booking.com – The best all-around booking site that constantly provides the cheapest and lowest rates. They have a no money down policy, great interface, and the widest selection of budget accommodation. In all my tests, they've always had the cheapest rates out of all the booking websites.
Eurail – If you are going to Europe and taking a lot of high speed or long distance trains, get a rail pass. I've used a rail pass three times and saved hundreds of dollars each time. The math just works.
Intrepid Travel – If you want to do a group tour around Europe, go with Intrepid Travel. They offer good small group tours that use local operators and leave a small environmental footprint. If you go on a tour with anyone, go with them. And, as a reader of this site, you get a discount when you click the link!
The Man in Seat 61 – This website is the ultimate guide to train travel anywhere in the world. They have the most comprehensive information on routes, times, prices, and train conditions. If you are planning a long train journey or some epic train trip, consult this site.
Rome2Rio – This website allows you to see how to get from point A to point B in the best and cheapest way possible. It gives you all the bus, train, plane, and boat routes that can get you there as well as how much they cost.
FlixBus – Flixbus has routes between 20 European countries with prices starting as low 5 EUR! Their buses include Wi-Fi and electrical outlets too.
BlaBlaCar – BlaBlaCar is a ridesharing website that lets you share rides with vetted local drivers by paying a small fee. You simply request a seat, they approve, and off you go! It's a cheaper and more interesting way to travel than by bus or train!
World Nomads – I buy all my travel insurance from World Nomads. They have great customer service, competitive prices, and in-depth coverage. I've been using them since I started traveling in 2003. Don't leave home without it!
EatWith – This website allows you to eat home cooked meal with locals. Locals post listings for dinner parties and specialty meals that you can sign up for. There is a fee (everyone sets their own price) but this is a great way to do something different, pick a local's brain, and make a new friend.
Granada Gear and Packing Guide
If you're heading on the road and need some gear suggestions, here are my tips for the best travel backpack and for what to pack!
The Best Backpack for Travelers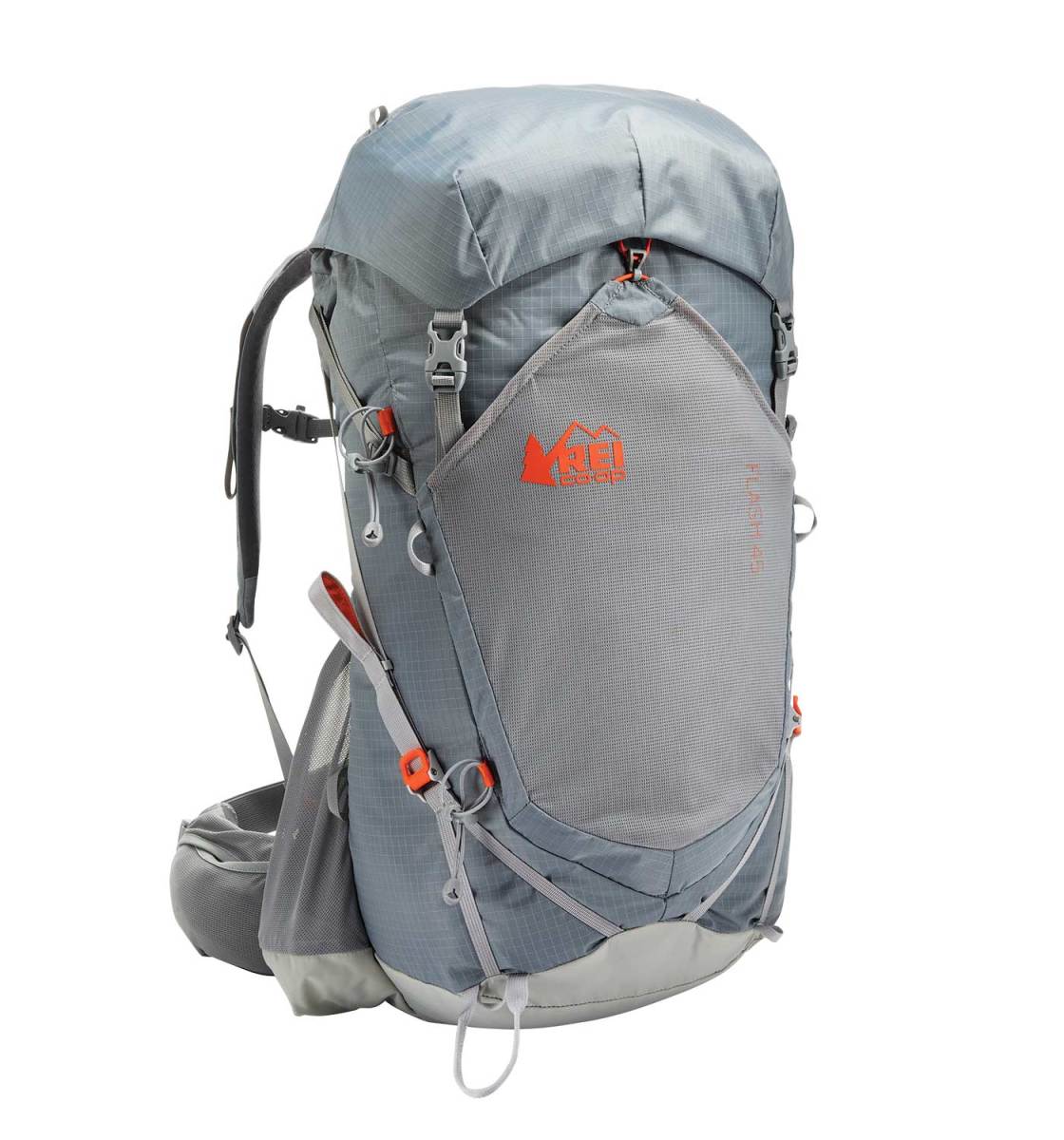 What's the best backpack for traveling long-term? I recommend the
REI Flash 45 Pack
. It's light and comfy, front loading, and fits perfectly in an airplane's overhead bin.
Size:
45-47L
Straps:
Thick and cushy with compression technology that pulls the pack's load up and inwards so it doesn't feel as heavy.
Features:
Removable top lid, large pocket at the front, hydration compatible, contoured hip belt
If you want something different, refer to my article on how to choose the best travel backpack for tips on picking a pack and other backpack suggestions.
What to Pack for Your Trip
Clothes
1 pair of jeans (heavy and not easily dried, but I like them; a good alternative is khaki pants)
1 pair of shorts
1 bathing suit
5 T-shirts (Unbound Merino is my preferred company. If you're a member of NM+, you can get 15% off your purchase)
1 long-sleeved T-shirt
1 pair of flip-flops
1 pair of sneakers
6 pairs of socks (I always end up losing half)
5 pairs of boxer shorts (I'm not a briefs guy!)
1 toothbrush
1 tube of toothpaste
1 razor
1 package of dental floss
1 small bottle of shampoo
1 small bottle of shower gel
1 towel
Deodorant
Small Medical Kit (safety is important!!!)
Miscellaneous
Female Travel Packing List
I'm not a woman, so I don't know what a woman wears, but Kristin Addis, our solo female travel guru, wrote this list as an addition to the basics above:
Clothing
1 swimsuit
1 sarong
1 pair of stretchy jeans (they wash and dry easily)
1 pair of leggings (if it's cold, they can go under your jeans, otherwise with a dress or shirt)
2-3 long-sleeve tops
2-3 T-shirts
3-4 spaghetti tops
1 light cardigan
Toiletries
1 dry shampoo spray & talc powder (keeps long hair grease-free in between washes)
1 hairbrush
Makeup you use
Hair bands & hair clips
Feminine hygiene products (you can opt to buy there too, but I prefer not to count on it, and most people have their preferred products)
For more on packing, check out these posts:
Granada Travel Guide: Related Articles
Want more info? Check out all the articles I've written on Spain travel and continue planning your trip: