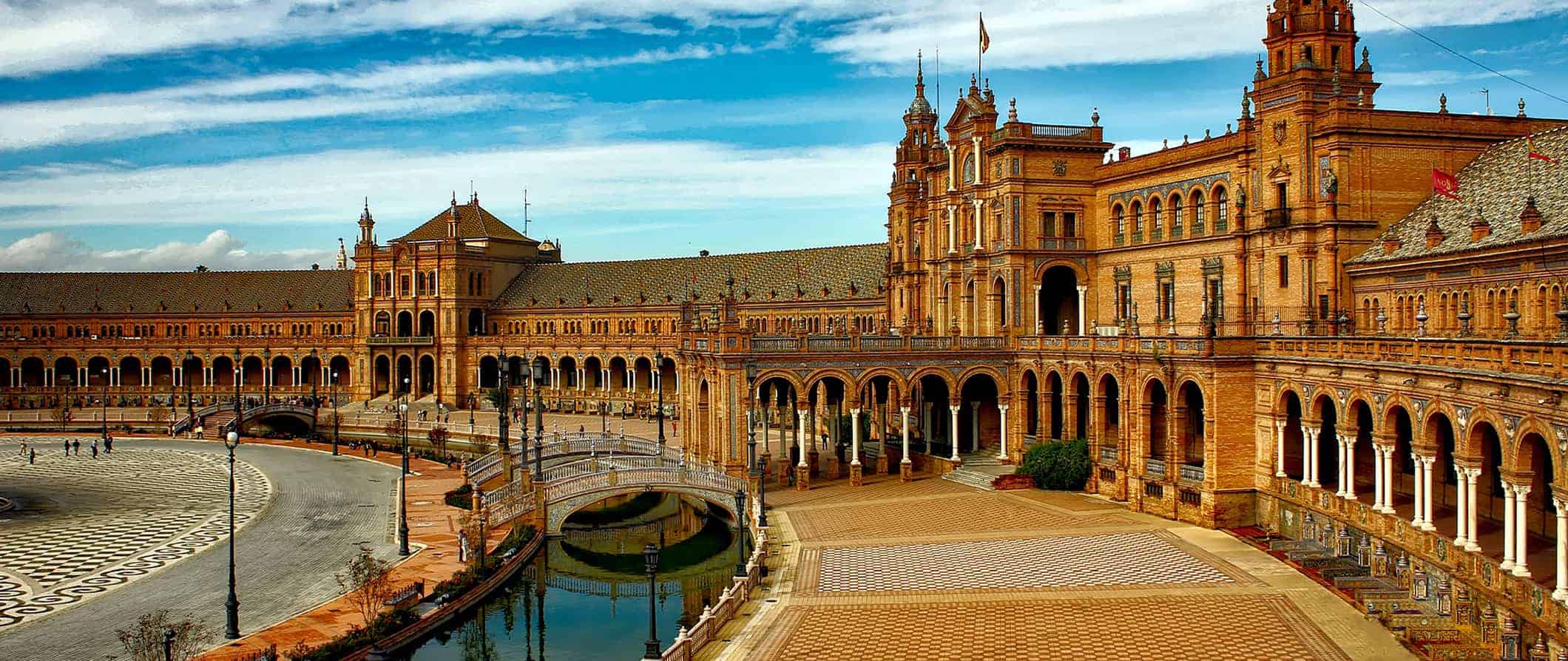 Seville is the artistic, cultural, and financial capital of southern Spain. It's a city full of architecture, history, and vibrant life. The city has some famous churches, winding streets, and great flamenco dancers. This is also a big university town and is extremely popular with people studying abroad. I love this city's architecture and youthful vibe. It's not one of my favorite cities in the country but I would never skip it and would always return to visit if given the chance! It's a solid destination.
Top 5 Things to See and Do in Seville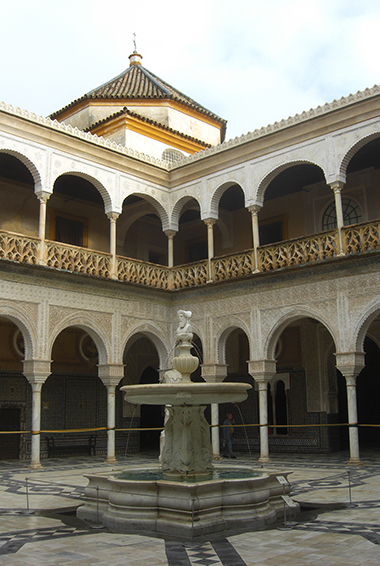 1. Tour Casa de Pilatos
Built in 1500 AD, this palace is the center of tourism in Seville. It also houses a collection of 16th and 19th century paintings, and across from the palace you can find sculptures of Greek mythological figures. Admission is 6-8 EUR, depending on how much of the palace you want to explore.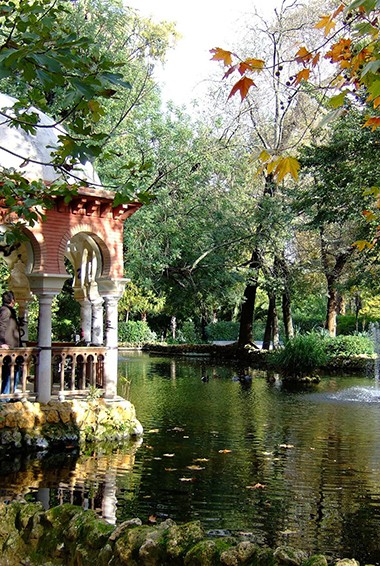 2. Explore Parque de Maria Luisa
This park offers the opportunity for a wonderful day filled with gardens, patios and sculptures. You can do a guided tour of the grounds if you want. It's a great way to escape the busier parts of Seville.
3. Visit the Alcázar
The Alcázar is the oldest residential palace in Europe that is still in use. It serves as a royal residence when the monarchs of Spain come to visit Seville. The palace is a beautiful example of Moorish architecture, and is a recognized UNESCO site. Admission is 9.50 EUR for adults, and 2 EUR for students and seniors.
4. Walk through the historic Jewish Quarter
This area of town is located around the old Cathedral. (Ironic!) It is filled with small winding streets and is generally regarded as the most charming part of the city, but it is also fairly touristy. You'll find a lot of crowds here but you can still escape them by trying to get lost in this maze of streets.
5. Take a bike tour
Depending on how fancy you want the tour to be, you can spend 20-35 EUR for a three-hour guided tour of Seville. Keep the bike for the rest of the day and continue exploring on your own. You can also rent a municipal bike for 1-2 EUR per hour (after you pay a 12.30 EUR registration fee, which covers one week of rentals).
Other Things to See and Do
(Click the title to expand the text)
1. Visit the Iglesia de San Isidoro
Take a walking tour of this 14th century church. The artwork and architecture of Jimenez Bonilla and the temple's intricate design is worth the trip alone. Admission is 5 EUR and includes a guide.
2. Check out Plaza de Espana
Plaza de Espana is filled with government offices, statues, and opportunities to learn about some of Seville's history. There are murals and paintings here that depict the various regions of Spain.
3. Visit the Cathedral of Sevilla
Walk inside the cathedral to view its impressive architecture and intricate design. It is also where Christopher Columbus is buried. The bell tower also offers a panoramic view of the city.
4. Explore El Monasterio la Cartuja
This monastery is also known as the Monastery of Santa Maria de las Cuevas. It was founded as a Franciscan monastery in the 15th century, and now houses a collection of contemporary and ceramic art.
5. Learn about Spain's colonial history
The General Archives of the Indies is a 16th century building that contains an incredibly valuable collection of documents and artifacts related to Spain's colonization of the New World. Highlights include the personal diary of Columbus and the Treaty of Tordesillas, which divided the New World between Spain and Portugal. Admission is free.
6. Visit the Flamenco Museum
Flamenco music and dance is such an important aspect of southern Spanish culture, and the Flamenco Museum in Seville is a great way to learn more about it. The museum features many intricately-designed flamenco dresses, among other material objects and information. Admission is 10 EUR for adults, 8 EUR for students.
7. Admire fine art
The Museo de Bellas Artes is the fine arts museum in the city, and houses a collection that dates back to the Gothic period. The museum lies in the Macarena neighborhood, and only costs 1.50 EUR to enter, or free if you're an EU citizen.