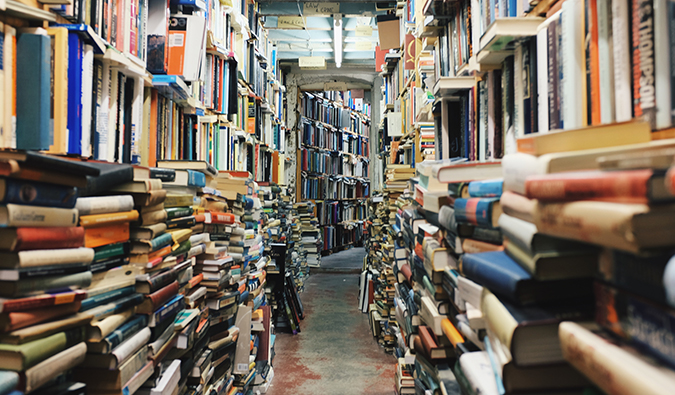 Posted: 12/17/2019 | December 17th, 2019
Another year is almost over, which means it's again time for my annual best books of the year list! This year, I sort of fell off the book-reading wagon. Writing my own book, moving to Paris and then Austin, and running a conference was exhausting and, by the end of the day, I was often too tired to read.
But, while Netflix often whisked me away to dreamland, I did manage to read a lot of great books this year. It may not have been as many as I would have liked but one can still not be mad at averaging two books a month.
So, as we come to end of 2019, here are my favorite travel and non-travel books I think you should pick up to consume: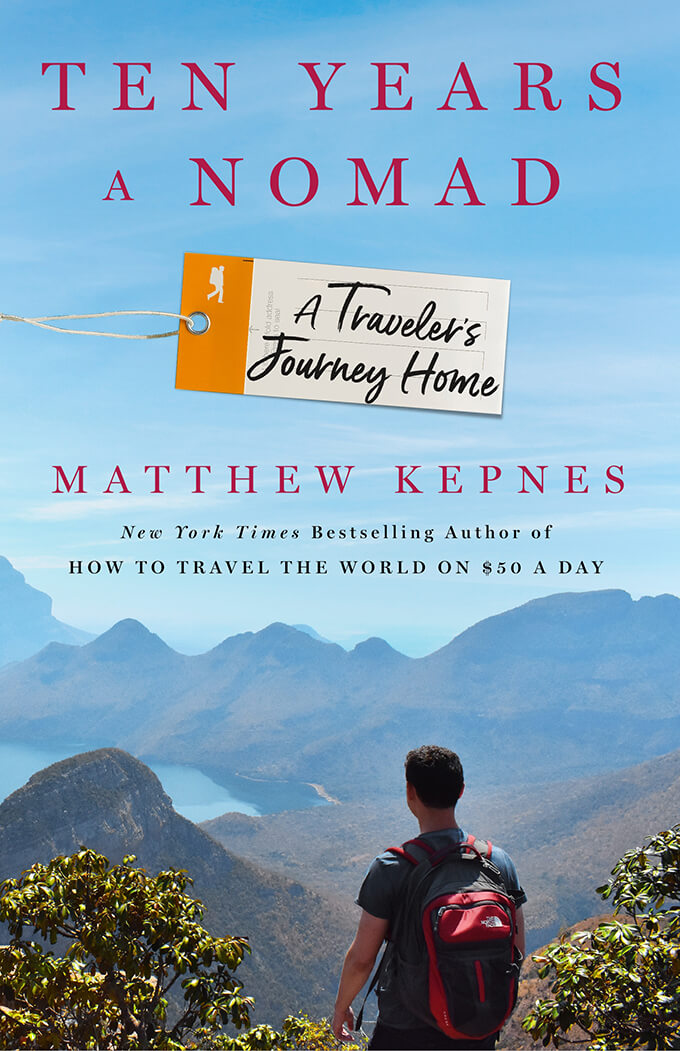 This is my new(ish) book!!! Unlike my previous books, this is not a "how to" guide but a collection of insights and stories from the road. It's a memoir of my ten years backpacking the world and the lessons I learned along the way. This book gets to the heart of wanderlust and what extended travel can teach us about life, ourselves, and our place in the world. It's available as an audiobook too!
I think it makes for the BEST Christmas gift and it would mean a lot if you picked it up! Gift it to a friend! Leave it in hostels! Whatever you want!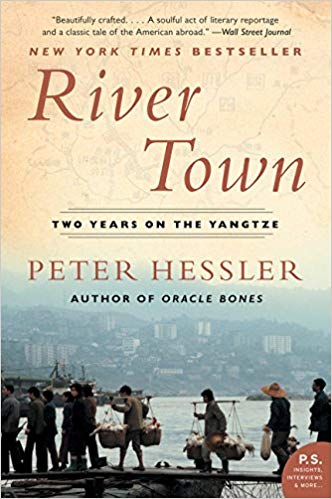 This book is about American writer and journalist Peter Hessler's time living in Fuling, China, in the 1990s as one of the first Peace Corp volunteers allowed back in China. I loved his book Oracle Bones, so I was excited to read this one. I don't think it's as good, but it's a detailed, fascinating, well-written account of what living as an expat during a time of great change was like.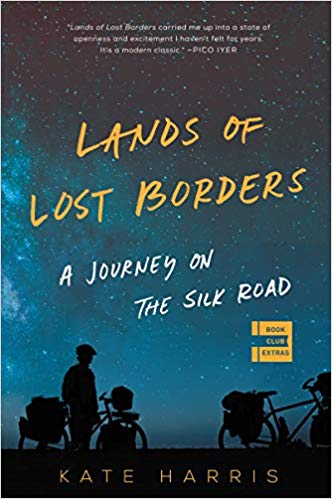 I read this right after I handed in the final draft of my book and was blown away by Kate Harris's magical prose. Kate writes the way I would love to be gifted enough to write. The book follows her journey cycling the Silk Road from Turkey to Tibet and is filled with vivid descriptions of the people and places she encountered. It's one of the best books I read all year.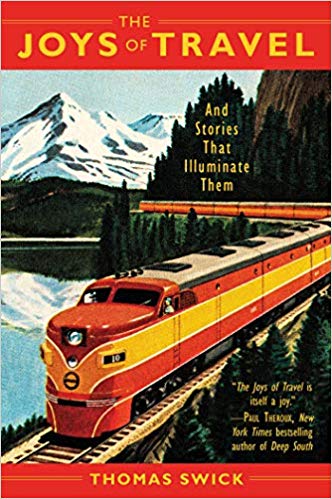 Thomas Swick has been a travel writer and editor for decades and is one of the giants in the industry (it's been fun to get to know him over the years, and I only regret not finding his work sooner). The book is a quick but thoughtful read on the emotions we feel as travelers and is filled with lovely stories from his time living abroad in Poland and how mass communication has changed travel. It's a book that will surely inspire you to see more.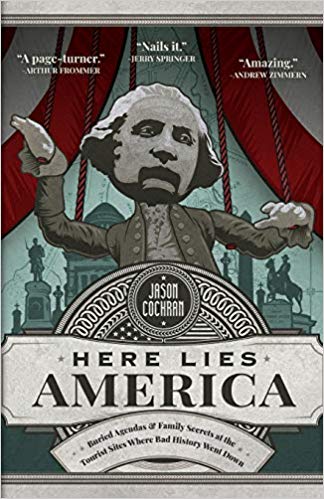 This book examines death tourism in America and the forgotten history that comes along with it. My friend Jason Cochran spent time roaming the country exploring the secret past of America's greatest memorials through the lens of his family's history. It's an intriguing and absorbing look at the history of the US (I learned a lot I didn't know) and how we remember our history (and what we choose to forget). I can't recommend it enough!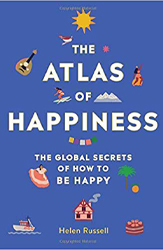 Written by Helen Russell (who also wrote the entertaining book The Year of Living Danishly), this book examines what makes certain cultures happy and others not. (In many ways, it's like The Geography of Bliss by Eric Weiner.) The book's writing style makes it an easy read that will give you lessons you can use in your own life.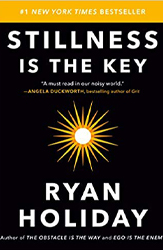 Written by Best-selling author and modern-day philosopher Ryan Holiday, this book is a short and easy (but insightful) read about the need for stillness in your life. In this fast-paced world, we forget that slowing down can provide us with calmness, thoughtfulness, and help us lead a happier life. As someone who has gone through a lot of change this year, I found a lot of wisdom in the book. It's some of Ryan's best writing to date.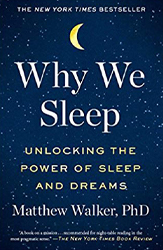 As an insomniac, I was hoping this book would help me learn how to sleep better. It didn't. But what it did do was show me just how important sleep really is and why I need to try to get a lot more of it. "Sleep when you're dead" is a common phrase, but reading this taught me that if I don't try to sleep more, I'll be dead quicker.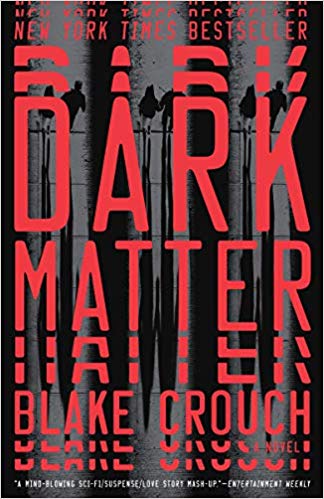 Without giving too much away, this sci-fi book by Blake Crouch revolves around the idea of an infinite multiverse where every possible outcome of a decision plays out — and each decision thereafter creates another split, and so forth and so forth. It made me really think about regret and the decisions we make in our lives in a way I never thought about before. I couldn't put the book down and found it a profoundly impactful book. It changed how I view regret.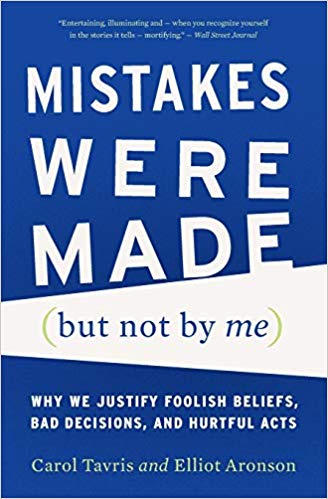 I know that I'm raving about a lot of books on this list, but this is hands-down the best I read all year, one that made me look at people differently. We have a hard time saying, "I was wrong" (even when presented with facts that show 100% we were wrong). This book delves into why people double down on false information. In an age of "fake news," it was an eye-opening look into how people reduce cognitive dissonance.
***
So there you have it! My favorite books of 2019. I wish the list was longer so I could say I kept my promise to read more, but all you can do is pick up and keep going! I have a pile of books on my coffee table I'm getting through quicker, now that I'm at home more.
Regardless, if you're looking for some good books this holiday season, pick one of these up (especially mine, because, hey, let's be real, I'd appreciate the support!).
If you have any suggestions on what to read, leave them in the comments. I'm due for another big book buy soon!
If you'd like to see some of the other books I've recommended (or are currently reading), check out this page I created on Amazon that lists them all!
How to Travel the World on $50 a Day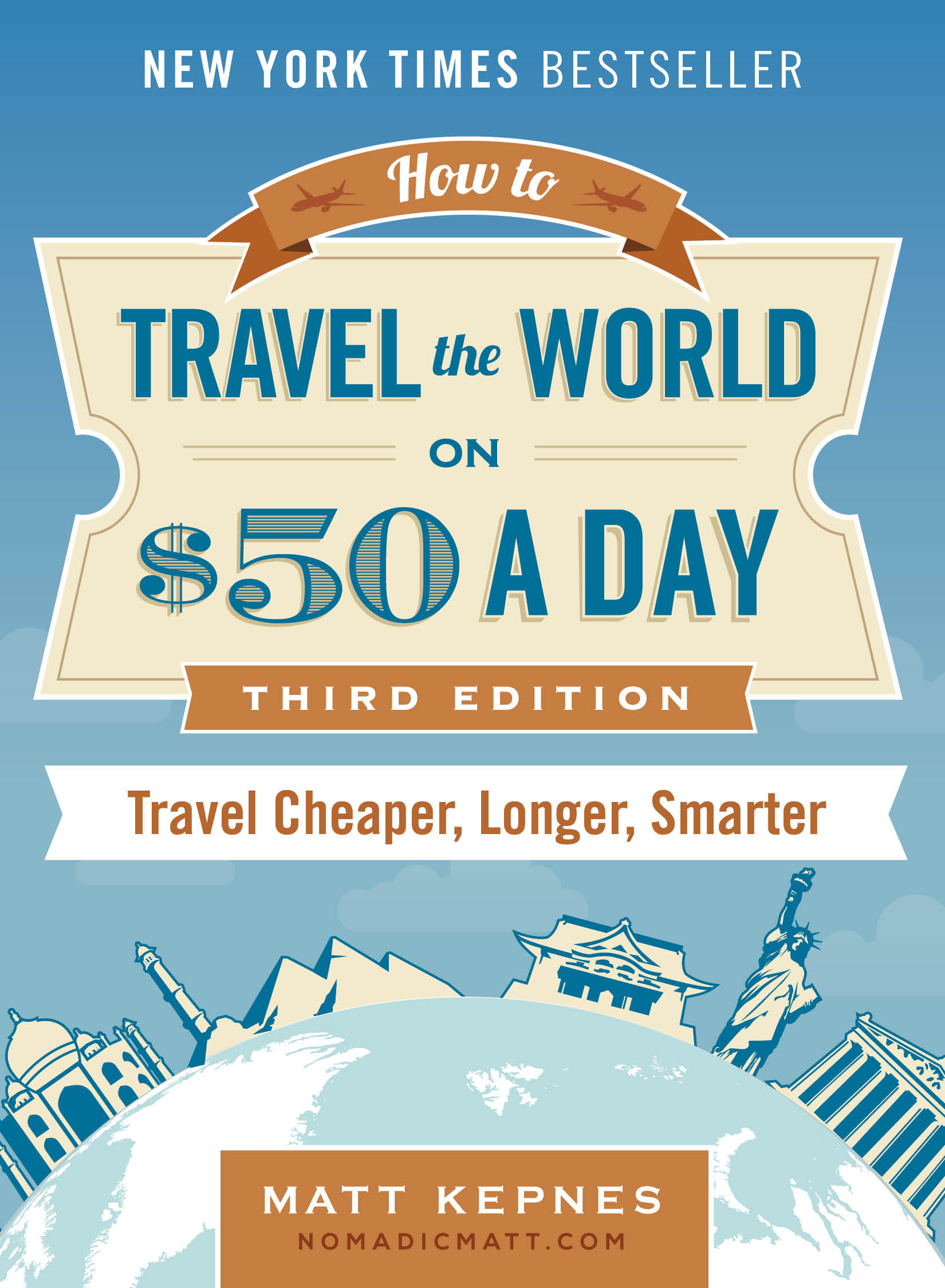 My New York Times best-selling paperback guide to world travel will teach you how to master the art of travel so that you'll get off the beaten path, save money, and have a deeper travel experience. It's your A to Z planning guide that the BBC guide the "bible for budget travelers."
Click here to learn more and start reading it today!


Book Your Trip: Logistical Tips and Tricks
Book Your Flight
Find a cheap flight by using Skyscanner or Momondo. They are my two favorite search engines because they search websites and airlines around the globe so you always know no stone is left unturned.
Book Your Accommodation
You can book your hostel with Hostelworld. If you want to stay somewhere other than a hostel, use Booking.com as they consistently return the cheapest rates for guesthouses and cheap hotels.
Don't Forget Travel Insurance
Travel insurance will protect you against illness, injury, theft, and cancellations. It's comprehensive protection in case anything goes wrong. I never go on a trip without it as I've had to use it many times in the past. I've been using World Nomads for ten years. My favorite companies that offer the best service and value are:
Need to book your trip?
Check out my resource page for the best companies to use when you travel. I list all the ones I use when I travel. The are the best in class and you can't go wrong using them on your trip.