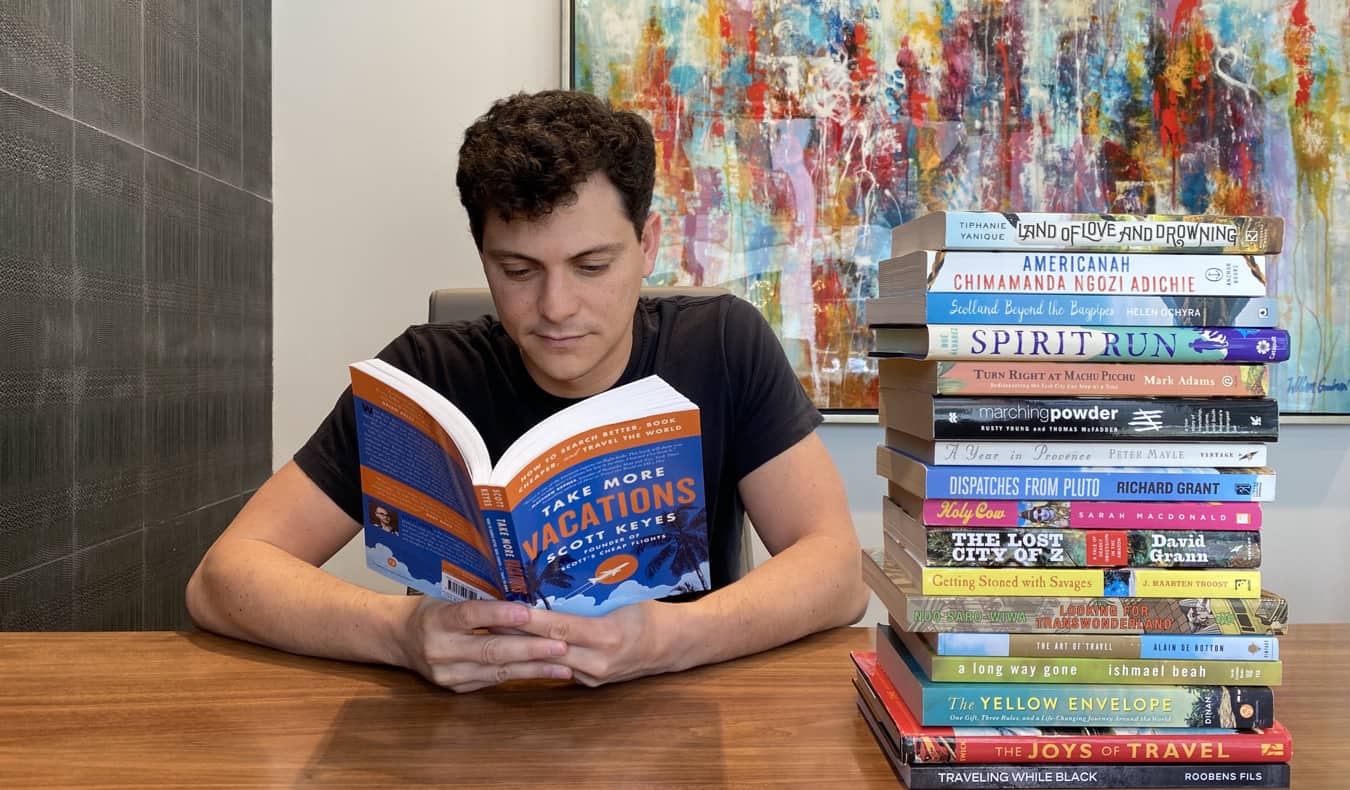 Posted: 8/16/21 | August 16th, 2021
One of the things I did a lot of this past year was read. (I mean for a while there wasn't much to do anyway). When I finally hit the road, I read just as much. Buses, ferries, trains — they're all perfect places to read a book. Happy hour at some random bar in a random city? Another great opportunity to read! Give me a glass of wine and a book and I'm a happy camper.
Since it's been a while since I last give a list of some of my favorite books, I'd thought I'd share what I've read this year that I really loved.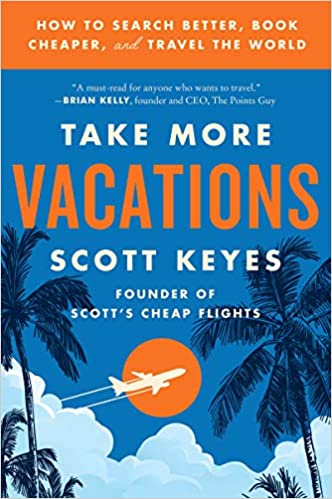 In this book, travel expert Scott Keyes, the founder of the cheap flight website Scott's Cheap Flights explains how to score bargain airfare and improve your trips. Scott knows everything there is to know about booking flights. This book is half practical tips and half travel philosophy. Keyes demystifies the entire process of how airfare pricing works, and his strategies for getting cheap flights will apply to you regardless of where you live. If you want to save money on your next flight, this book is a must-read.
Buy on Amazon
Buy on Bookshop
2. Circe, by Madeline Miller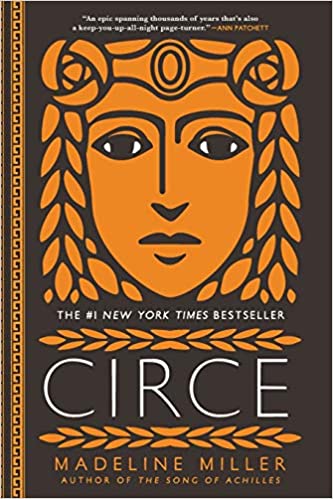 This novel follows the fictionalized life of the Greek goddess Circe, the goddess of sorcery. It is a well-written page-turner that spans Greek history, humanizing Circe in a way that makes her an interesting and three-dimentional character (as opposed to the rather flat villain we get in The Odyssey). The author really brings Circe to life and creates a complex tale of becoming who you were always meant to be. I highly, highly recommend it! I couldn't put it down once I picked it up.
Buy on Amazon
Buy on Bookshop
3. The Expanse, by James S. A. Corey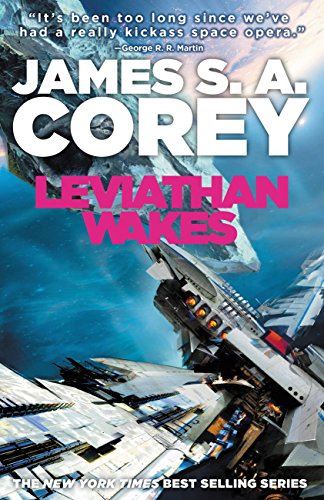 This hit Amazon TV show is actually based on a an awesome book series. This nine part series follow humans (fractured in people living on Earth, Mars, and "The Belt") in the near future after discovering an alien portal to systems around the universe. If you love sci-fi and are looking for a fun, fast-paced series to pick up, pick this series up. Each book is fantastic, featuring epic world building and excellent writing. The ninth and final book came out last month so you can read it all in one go without having to wait too!
Buy on Amazon
Buy on Bookshop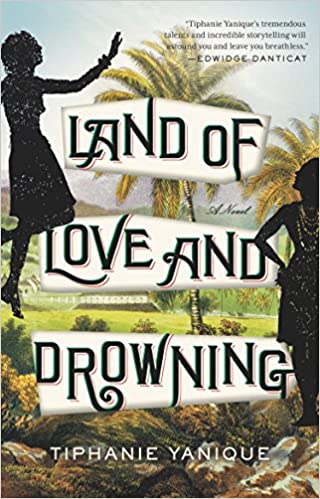 Set in the US Virgin Islands and taking place over the course of the 20th century, this book uses the author's own family history as well as island history to tell a story that features a lot of magical realism. It took me a few pages to get into it (it's not a genre I read often), but it really picks up after the first 20-30 pages (so make sure you give it time to unfold). It's a vibrant, layered read, and I can see why the author won so many awards for it and why it won such critical acclaim.
Buy on Amazon
Buy on Bookshop
5. Breath, by James Nestor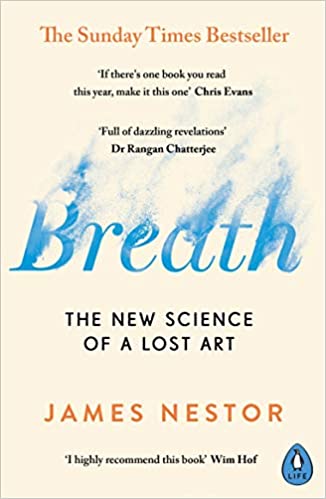 Breath is about how we breathe. I know that sounds boring, but it was actually quite fascinating. The book argues that proper breathing can literally solve pretty much all of our health problems. While I think that's a bit of an exaggeration, there's still a lot of interesting and detailed information in here on how improving your breathing can reduce allergies (something I have struggled with for years), increase energy, and reduce sleep apnea and snoring. If you have sleep or breathing issues, give this a read.
Buy on Amazon
Buy on Bookshop
6. Less, by Andrew Sean Greer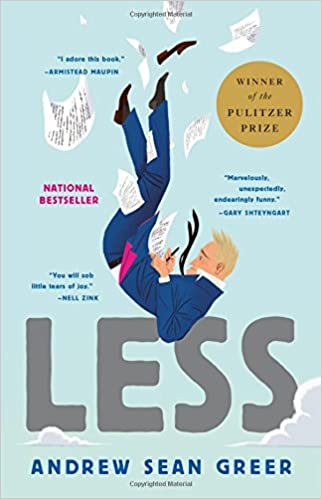 This Pulitzer Prize–winning book follows writer Arthur Less on the eve of his fiftieth birthday. After finding out his lover is getting married, he says yes to number of business trips and workshops that sends him around the world. (So I guess it's kind of a travel book in that way.) The more I read this book, the more I fell in love with it. It'a a fun love story that offers a satirical look at the American abroad that's both poignant and subtle. And the twist at the end? Wow! You never see it coming!
Buy on Amazon
Buy on Bookshop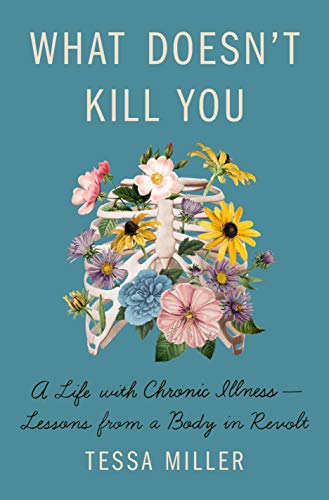 This book — part personal story, part resource for others with chronic illness — chronicles the author's battle with IBD and Crohn's (a disease which affects the bowels). It's smartly written, informative, and an eye-opening (and frustrating) look at the gaping holes and systemic failures of the for-profit US medical system. Three in five Americans have some kind of chronic illness and this book goes a long way in helping to understand their struggles on both a personal and systemic level.
Buy on Amazon
Buy on Bookshop
8. Deep Work, by Cal Newport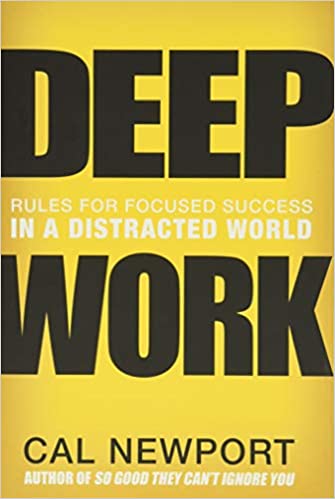 This book is about how to avoid distractions and produce deeper work. While repetitive in parts, the book does have a lot of great tips on how to do "deep work" and live a less distracted life — while also highlighting why this kind of work is actually vital for us. Whether you're looking to improve your workflow, make more time for friends and family, deepen your hobbies, or nip your procrastination in the bud, this book has lots of tips and insights. It's a must-read for anyone interested in productivity/time management.
Buy on Amazon
Buy on Bookshop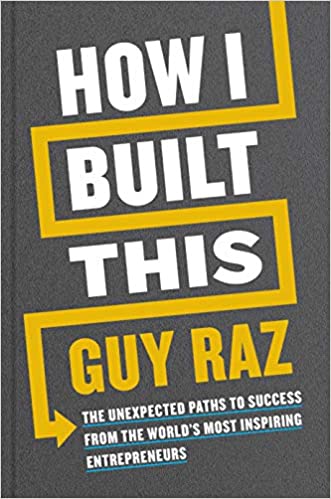 Guy Raz is famous for his podcast How I Built This where he interviews entrepreneurs about how they built their companies. In this book, Raz compiles all the lessons he's learned from his podcast into a single resource. It book follows the "hero's journey" arc about stating and succeeding at starting a business. It's full of tips and insights, both practical and philosophical. While I normally hate business books but found this really enjoyable and full of excellent advice.
Buy on Amazon
Buy on Bookshop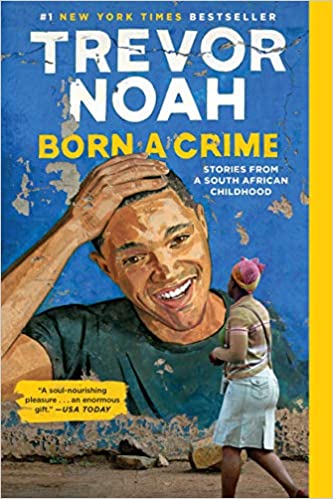 When Austin's Snowpocalypse cut the power, I picked up this book by Trevor Noah (host of The Daily Show) about his life in South Africa and ended up reading the entire thing in one day. I found it eye-opening and educational to read about growing up as apartheid South Africa right as apartheid was ending. His reflections are funny and hard-hitting. The book provided ample perspective what it was like growing up in South Africa and a deeper appreciation for Trevor Noah himself.
Buy on Amazon
Buy on Bookshop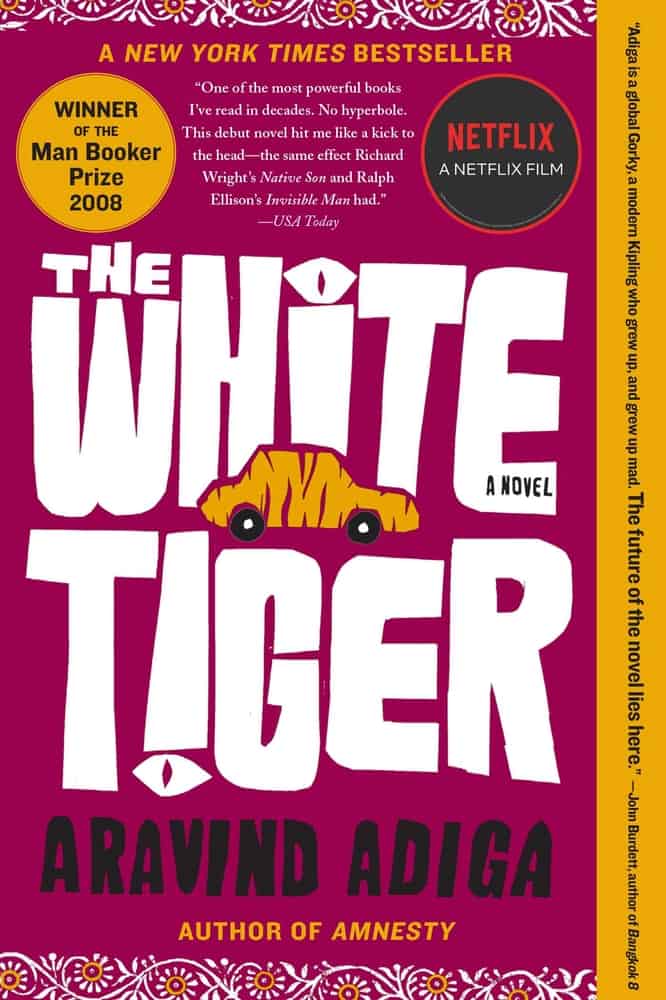 At first, I couldn't get into this book. I didn't like the format or how he wrote it and I was thinking of putting it down. Then, suddenly, a day had passed and I was almost done with it. So the book grew on me! The main character, Balram, is an antihero who revels in his self-serving ways as he works to get out of his village in India to become a powerful man. It was a NYT bestseller and won the Man Booker Prize in 2008, so even if the book doesn't hook you right away stick with it!
Buy on Amazon
Buy on Bookshop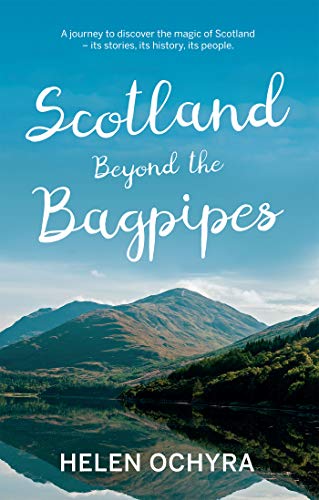 Ochyra is a UK travel writer who realized that, despite many visits to Scotland for work, she had never really seen the country. So, spured by the loss of her mother, she hops in a car and heads off to explore Scotland in depth to get a better sense of the country. This book is funny, easy to read, and full of insights into Scotland (a place I love immensely). If you've been to Scotland, you'll appreciate her stories and insights. And if you haven't, this book will spur you to book a trip!
Buy on Amazon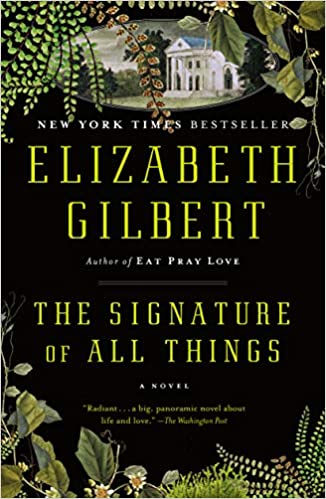 Written by Elizabeth Gilbert, the author of Eat, Pray, Love, this book is the epic tale of Alma, a fictional female botanist living in the 1800s. It was so captivating that I couldn't put it down (which shouldn't be surprising; it was a NYT bestseller and won the Baileys Women's Prize for Fiction). It follows her life from birth to old age, featuring an abundance of complex characters. At its heart, it's story of finding one's place in the world. It also has a few plot twists and is super well written.
Buy on Amazon
Buy on Bookshop
After falling in love with the Netflix miniseries (I watched it twice), I decided to pick up the book. It's a quick, easy read, and fun read. Even if you don't play chess, you'll still enjoy the book as it';s more about people than it is about the game. The show followed the book pretty closely, so if you watched the show, you know what happens. There's not a lot of differences. But, again, if you liked it on the small screen, you're also going to love the book.
Buy on Amazon
Buy on Bookshop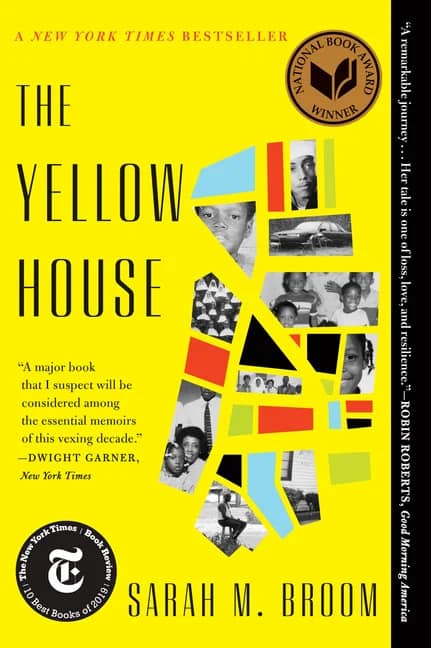 This memoir traces Broom's family history in New Orleans, far from the tourists partying on Bourbon Street, diving into life in the city's poor areas and what it was like growing up Black in a city defined by race. Broom delves into her upbringing, and how 2005's Hurricane Katrina changed not only NOLA but her and her family. It gave me a lot of insights into life on the Crescent City that you don't pick up as a visitor. If you've ever been to New Orleans, this book is must-read.
Buy on Amazon
Buy on Bookshop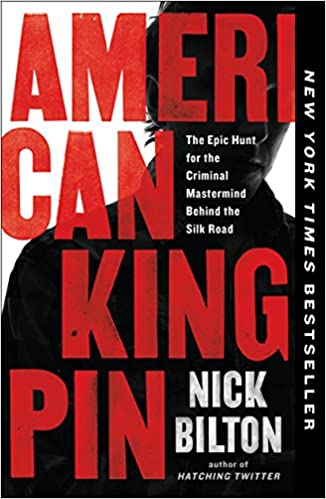 This book is about Ross Ulbricht, the founder of the Silk Road, a dark-web site that sold drugs, organs, and weapons. The Silk Road was the first modern darknet market and shaped the way criminals do business in the modern world before eventually being broken up by the FBI. Bilton immediately captivates you and draws you into this true story of greed, murder, and delusions of grandeur. It's amazing story of a genius kid who uses his intellgence for evil. I could not put this book down.
Buy on Amazon
Buy on Bookshop
16. L'Appart, by David Lebovitz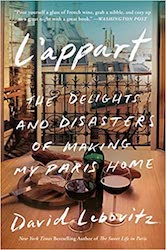 Lebovitz is a well-known travel writer who writes prolifically about Paris (I actually had the pleasure of meeting him while I lived there). In this humorously written, insightful book, he uses his apartment renovation to examine at various aspects of French life. He's like a Parisian Bill Bryson and is able to really peel back the layers of life in Paris to show what it is actually like living in the City of Light (spoiler alert: it's not as whimsical as other books and films make it seem!).
Buy on Amazon
Buy on Bookshop
17. Americanah, by Chimamanda Ngozi Adichie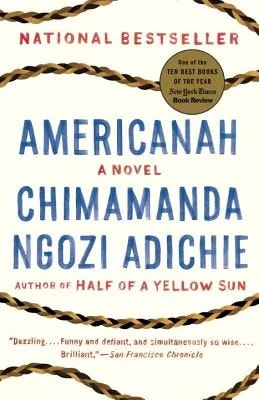 This is the story of Ifemelu, who moves back to Nigeria after studying abroad in the United States. It follows her and her college boyfriend's stories, shifting perspectives between them and between life in the US and in Nigeria. It's a massive book — it's over 600 pages — but it's brimming with incredible prose and storytelling that highlights the challenges of moving to a new country, returning home, and trying to fit back into your old life. It's incredible and worth taking the time to savor.
Buy on Amazon
Buy on Bookshop
***
While the pandemic has been incredibly stressful and challenging for many of us, one of the few silver linings for me is that I've been able to read a lot and, for that, I am thankful. So, if you're looking to pick up a new book, here are some wonderful ones to read!

Book Your Trip: Logistical Tips and Tricks
Book Your Flight
Find a cheap flight by using Skyscanner. It's my favorite search engine because it searches websites and airlines around the globe so you always know no stone is being left unturned.
Book Your Accommodation
You can book your hostel with Hostelworld. If you want to stay somewhere other than a hostel, use Booking.com as it consistently returns the cheapest rates for guesthouses and hotels.
Don't Forget Travel Insurance
Travel insurance will protect you against illness, injury, theft, and cancellations. It's comprehensive protection in case anything goes wrong. I never go on a trip without it as I've had to use it many times in the past. My favorite companies that offer the best service and value are:
Want to Travel for Free?
Travel credit cards allow you to earn points that can be redeemed for free flights and accommodation — all without any extra spending. Check out my guide to picking the right card and my current favorites to get started and see the latest best deals.
Ready to Book Your Trip?
Check out my resource page for the best companies to use when you travel. I list all the ones I use when I travel. They are the best in class and you can't go wrong using them on your trip.