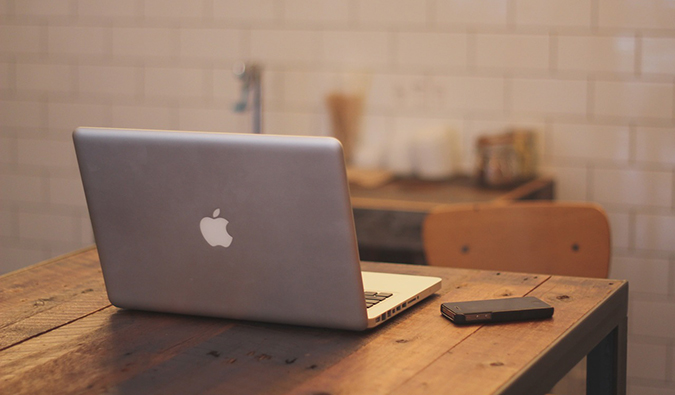 I'm not going to lie: I think I have a pretty good travel blog. You probably do too, if you read it. I work hard to provide excellent practical travel advice to help you travel better, but I'm not the only great travel blogger out there. In fact — and I know this might be shocking — there's a lot about travel that I'm not an expert on. Family travel? No idea. Travel as a woman? Clueless. Information on hotels? Only a little. Photography? I can manage to turn my camera on if that counts. Food expert? Only at eating it.
I've realized that it's been about two years since I last talked about websites I love, so I wanted to take a moment and highlight some of my favorite travel blogs that can also help you travel better. There are so many good blogs out there, I feel like I'm long overdue to point you to some of them:
Legal Nomads


Besides being one of my all-time favorite people in the world, Jodi is also a damn amazing blogger who writes often about food and culture. She devotes a lot of time to food on the road, taking mouthwatering photos that make me jealous of her ability to do so. A former lawyer, she also writes a series called "Thrillable Hours" about other lawyers who gave up being a corporate lackey for life on the road.
The Points Guy


Brian Kelly is the reward points expert. I know a lot about rewards points, but this is a guy who spends hours figuring out the monetary value of points, which programs are the best, and crunching all the numbers. Forget about "travel hacker," this guy is a travel hacker wizard. When I am lost or trying to understand a new change to membership programs, I defer to him.
Uncornered Market


If there was a contest for best travel blog, I would tell everyone to vote for me. Then I would go vote for Audrey and Dan. They tell heartwarming stories and take incredible, out-of-this-world photographs. Their blog focuses on cultural travel and sustainability issues (they even work with the UN Global Sustainable Tourism Council). I focus on the nuts and bolts of going places, whereas they focus on the people. They are simply great storytellers.
Nerd Fitness


Steve Kamb is a huge nerd. Then again, so am I, and we spend hours talking comic books and Diablo 3 on Google Chat. He's also a huge fitness buff. Years ago he decided to combine the two and develop his site as a way to get nerds in shape. He also loves to travel and has developed some amazing techniques to stay in shape on the road without the need of a gym. His techniques have inspired and helped me stay healthier while I travel.
No Vacation Required


Canaan and Kent make up the dynamic duo that is most travel bloggers' favorite dynamic duo. They blog about everything — from digital nomading, to travel, to random entries about their life, and everything in between. Theirs is a personal blog with a travel aspect. They are funny, smart, and witty. Plus, they share my love of Vegas, so what's not to like!
Alex in Wanderland


I met Alex years ago in New York City and we've been friends ever since. The author of the article on diving in Koh Tao, Alex is a photographer, graphic designer, travel lover, and dive specialist currently roaming the States. Her blog features great photos, dive tips, travel stories, and a biting and self-deprecating humor. Plus, I helped pick out her blog name, so it's hard not to love it.
Kirsten Alana


Kirsten is a great photographer who is an expert with taking photos with an iPhone. If you are a fan of my Facebook page, you'll have seen some of her work — I share her photos often. Her website is filled with excellent photography tips and wonderful photos. I wish I was a tenth of the photographer she is.
Unbravegirl


Sally Thelen left her home in 2007 to teach in Japan. After taking a number of odd jobs around Asia, she is now on her way home from teaching in China, seeking new adventures. She writes with a funny, sarcastic, and biting wit about life in China, cats, and everything in between. It's funny, it's smart, and it's interesting. All you can ask for in a blog.
The Everywhereist


Voted one of the best blogs of 2011 by Time magazine, Geraldine's witty blog follows her love of travel and food. Many of her posts feature quirky and weird travel destinations, as well as humorous observations about life and people. Plus, her tone is hilariously amusing, and with posts like this about 50 Shades of Grey, it's easy to see why she was honored by Time.
So go read, enjoy, laugh, and be inspired.
P.S. Don't forget to enter my giveaway. I'm giving away all my frequent flier miles again and you can win one of two round trip tickets.