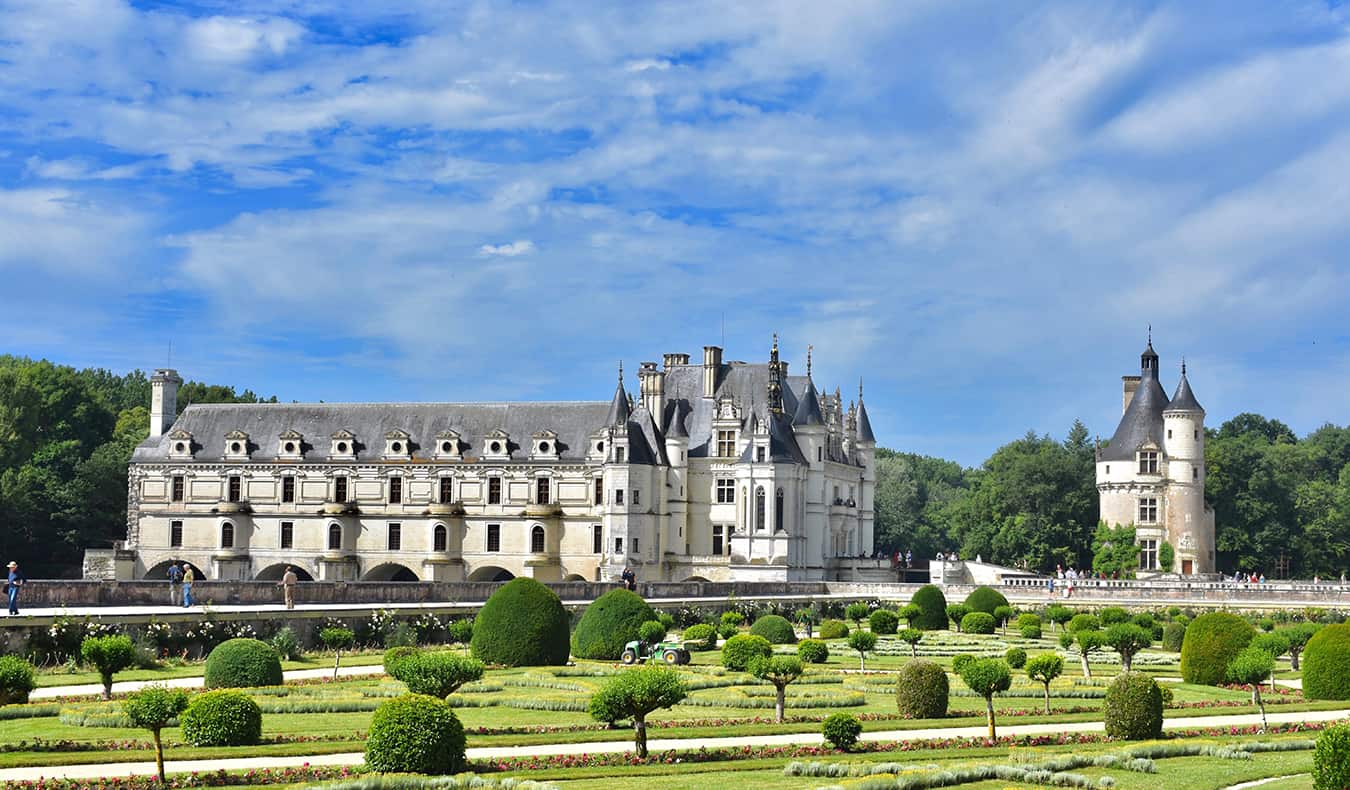 Posted: 7/10/17 | July 10th, 2017
Earlier this year, I went to Paris.
My goal? to visit Paris though the lens of the 1920s. I wrote about how traveling with a theme can spice up and add focus to your trip. Narrowing your focus helps you go deeper, beyond the regular tourist sites.
Last month, I returned to France and again wanted to travel with a theme. But, instead of focusing on only Jazz Age attractions, eating French food, visiting modern art museums, drinking at bars that start with the letter Q, or whatever, my theme would be a style of travel, something a little broader.
I'd be traveling using only (at least when possible) the sharing economy, the term given to the plethora of websites designed to connect travelers with locals, offer more unique experiences, and make travel more affordable.
While I've used the sharing the economy frequently before (I am a big fan), they have never the primary focus of my entire trip. I usually add a few activities in while I'm being a normal tourist seeing the main attractions.
But this trip was going to be different.
My plan was to rely on Airbnb for accommodation, Couchsurfing for meetups, BlaBlaCar for transportation, EatWith for meals, and greeter programs (programs run by tourism boards that set you up with a local guide) for activities.
I wanted to get off the tourist trail, meet more locals, and (hopefully) learn more about a country I love so much.
But I also wondered: Would this be the best way to meet people? How much cheaper is it, really, to use only the sharing economy? Would it be more work? Would I even like using the sharing economy all the time?
So, with those questions in mind, I found myself waiting on a street corner in a random section of Paris for Justine, my BlaBlaCar driver, for the one hour ride to Orléans.
I was little nervous. Not because of where I was, but because all her responses to my messages had been in French, and I was worried we wouldn't end up talking much. I was right. After making some initial small talk with her and the other rider, we exhausted their English and my French and they just spoke French to each other while I buried my nose in a book. I can't blame them though. It's a lot easier to speak in your native tongue than grasp for words in a language you don't know well.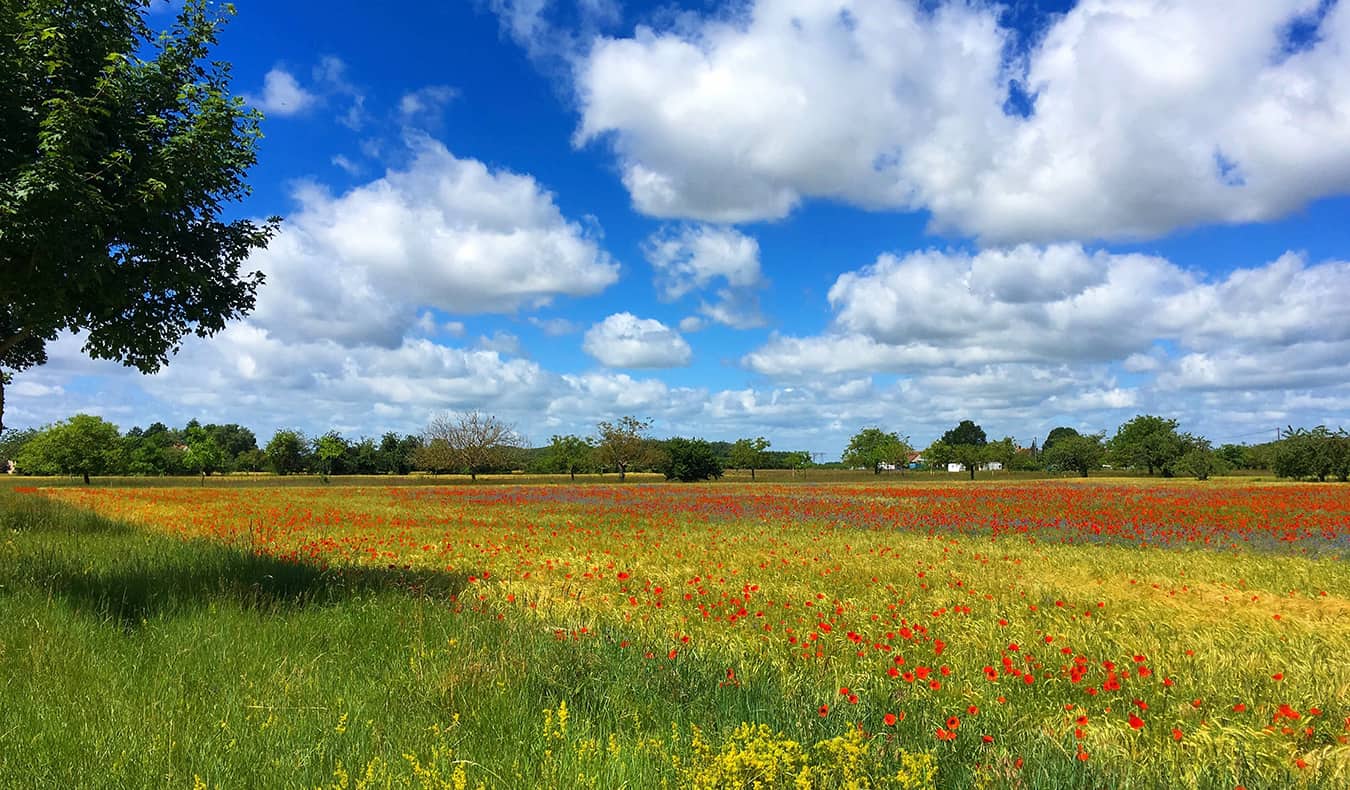 So my two-week trip with the sharing economy began not with an exciting social bang, but a simple, polite whimper.
The rest of the two weeks? The results were mixed (and depended a lot on the service I was using).
In Orléans, my Airbnb hosts were young graphic designers, super accommodating, helpful, and had an excellent tea selection. However, they spoke little English, weren't so keen to hang out, and mostly left me alone. But their home was beautiful. They lived in an old medieval house and I loved the ancient hardwood floors, exposed beams, and tiny staircase that gave the place a real sense of history.
In Tours, I quickly left my first place (they smoked) and found myself with Anne Marie and Patrick, an older couple who proved that the third time is often the charm. They cooked me breakfast (including adding a candle to my croissant on my birthday), and were incredibly friendly and polite. We swapped stories (they recently returned from a trip to the States and were in love with the $2 bill, Whole Foods, and the national parks) and laughed over a shared bottle of wine.
To me, they embodied what Airbnb is really about and ended up extending my stay with them.
In each destination (and I went to many), I fired up the Couchsurfing app — but often found no one around to hang out with. In Orléans, Bloise, and Amboise, there was no one on the app.
Sometimes Couchsurfing requires a shotgun approach, so I basically fired off emails to about a dozen hosts in Tours to see who wanted to hang out and ended meeting two people for drinks.
In Lyon, I had much better luck (it is the second-largest city in France, after all). The app always showed activities and people interested in meet-ups. I had dinner with a few people, drinks with another small group, and spent a day in the park with even more. I met a local psychologist, a recent college grad touring his own country, a Syrian refugee from Aleppo (which I found to be an enlightening — and very depressing — experience), a fun Dane, and a Japanese tourist who wanted to be a farmer. They filled my time with laughter, fun, and insights.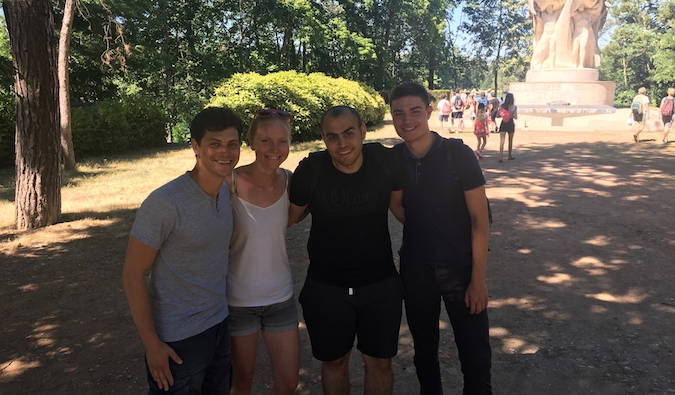 The meal-sharing apps were hit and miss. EatWith, BonAppetour, VizEat (which is now merged with EatWith), and AirDine (which has now closed) always came back empty in smaller cities. There were just no hosts.
I eventually found two last-minute hosts on VizEat in Lyon: one, a jazz musician, cooked me an awesome burger, and the other, a Thai guy and his boyfriend, made some delicious Thai food.
In terms of looking for fun things to do, Vayable (which has since closed) yielded no results. I even branched out into other sites, like Withlocals and Airbnb Experiences, but those were all duds too.
I was left to play the traditional tourist, though I did spend my last morning in Lyon walking around with a retired teacher from the Global Greeters program.
As for transportation, I used BlaBlaCar three times. After a few pleasantries to the driver in terrible French and English, or trying to speak in Spanish (a bridge language with a few drivers, as I spoke no French and they spoke no English), the conversation typically went silent as the driver and their passenger talked to each other in French and I found myself staring out the window or at a book.
As I left Lyon to fly back to States, I started to have mixed feelings about the sharing economy.
First, it's not convenient. You're dealing with people, not companies, and people have things pop up. Life gets in the way, so you can have encounter cancellations, delays, rejections, and odd meeting times. It's not as simple as checking into a hostel or hotel or just buying a ticket for the train. You have to work around people's schedules, which can often waste a lot of your day.
Second, it's not always cheaper. While BlaBlaCar and Airbnb were much cheaper than traditional accommodation and transportation, listed meals tended to cost 30% or more than those found at a restaurant. And the listed tours were quite pricy too, often rivaling traditional tour companies. While there was the odd meal or activity that was cheap (though never available), the money saved using Airbnb or BlaBlaCar was eaten up (pun intended) by VizEat.
Third, it's hit or miss. Every time we passed through a smaller town (or even a medium-sized one), I would fire up the apps to see what was going on and — crickets. To be fair, I probably would have had more luck if I had lined more hosts (at least on Couchsurfing) in advance.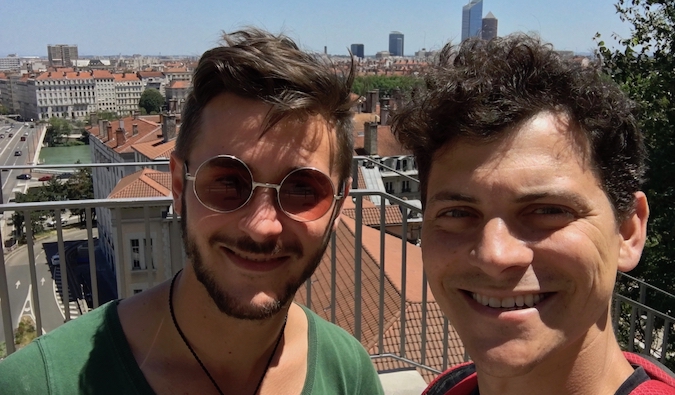 Finally, it's very time consuming to research dozens of rideshares, meal hosts, tours, Couchsurfing hosts and events, and Airbnb listings. I probably spent a good eight hours altogether researching everything. It's one thing to book one or two things using the sharing economy; it's another to need to look through hundreds of potential Couchsurfing hosts, meals, activities, and hangouts every day.
Sidenote: One thing I didn't like about BlaBlaCar in particular was the highways. I had envisioned this as a great way to talk (nope) and see the countryside (nope). Since most people are going from point A to point B and are in a rush, they stick to the highways. That isn't to say this happens all the time, but I enjoyed the trains more because I could see more of the countryside.
After using the sharing economy for two weeks, I don't think I would devote so much of another trip to doing so. You can count me in for BlaBlaCar when I'm in expensive countries and major cities (though I would also try to find drivers who spoke English), the Couchsurfing app is going to continue to live on my phone (the hangout feature is golden), and I'll us EatWith in larger cities as they led to some amazing experiences (one VizEat host took me to a French hip-hop jazz concert, and the other was just friendly as hell — and Thai, so we bonded over that!).
Airbnb is hit or miss. I still use it, but I'm a lot pickier with where I stay and the types of accommodation I choose.
I'm also not ready to fully declare the meal sharing and activity services as more expensive. They could be cheaper in other destinations. More research is required.
But, in the end, the sharing economy is not the panacea I thought it was and still has some growing pains (there should be a penalty for hosts who cancel last minute, not vice versa!). I won't spend as much time researching and trying to find hosts or events. The time I spent sitting at my computer would have been better used outside doing something.
Yet still, for all its faults, the sharing economy is an interesting way to travel and meet locals. I may not devote an entire trip to it again but there's no way I'll abandon it completely.
Get Your In-Depth Budget Guide to Europe!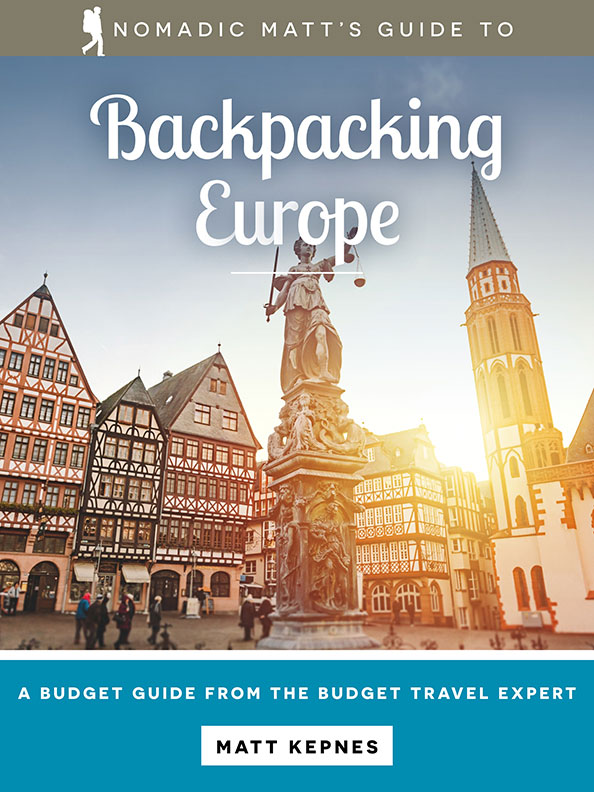 My detailed, 200+ page guidebook is made for budget travelers like you! It cuts out the fluff found in other guidebooks and gets straight to the practical information you need to travel and save money while backpacking around Europe. You'll find suggested itineraries, budgets, ways to save money, on and off the beaten path things to see and do, non-touristy restaurants, markets, and bars, and much more! Click here to learn more and get started!

Book Your Trip to France: Logistical Tips and Tricks
Book Your Flight
Use Skyscanner or Momondo to find a cheap flight. They are my two favorite search engines because they search websites and airlines around the globe so you always know no stone is left unturned. Start with Skyscanner first though because they have the biggest reach!
Book Your Accommodation
You can book your hostel with Hostelworld as they have the biggest inventory and best deals. If you want to stay somewhere other than a hostel, use Booking.com as they consistently return the cheapest rates for guesthouses and cheap hotels.
Don't Forget Travel Insurance
Travel insurance will protect you against illness, injury, theft, and cancellations. It's comprehensive protection in case anything goes wrong. I never go on a trip without it as I've had to use it many times in the past. My favorite companies that offer the best service and value are:
Looking for the Best Companies to Save Money With?
Check out my resource page for the best companies to use when you travel. I list all the ones I use to save money when I'm on the road. They will save you money when you travel too.
Want More Information on France?
Be sure to visit our robust destination guide to France for even more planning tips!