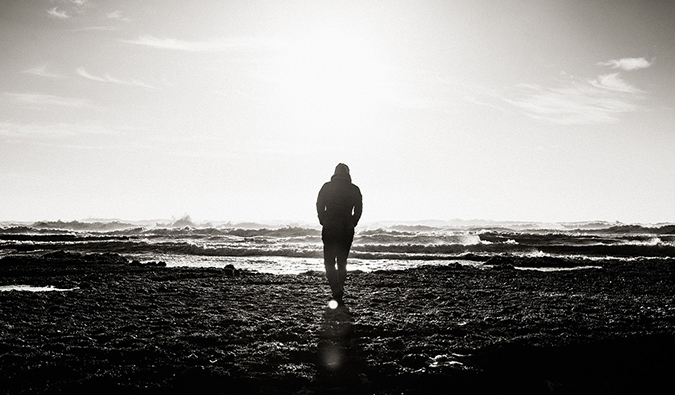 Posted: 11/29/2012 | November 29th, 2012
I woke up in a haze. "Why is my iPhone screen cracked? Did I break it while I was sleeping?" Half awake, I looked closer. No, not broken, just a deceptive-looking black-and-white album cover. I was simply groggy, confused, and slightly stupid from the few hours of sleep I had gotten.
I opened the window shade and looked out. The sky was changing from black to a rainbow of colors as the sun ushered in a new day… one more welcomed from 35,000 feet.
As breakfast came, I emerged from my airline blanket cocoon, and the realization hit me: in less than a day, I'll be in Africa, a continent I had put off going to for long time.
Since I made the announcement about my trip, the first question everyone asks me is "Are you excited?"
"No, not yet," I would say.
Seeing the disappointment in their eyes at an answer that didn't convey overflowing exuberance, I would always add a caveat:
"Yes, of course I am excited. I'm going on safari!!!! But, with so much to do beforehand, I just haven't had time to wallow in that feeling."
* * *
I remember when I first went away in 2006. Before I left, my trip was the only thing I would talk about: where I was going, what I was going to do, and the adventures I would have. Back then, my exuberance was overflowing.
And then I left.
Days went by and I felt no different.
In my mind, this trip was going to be life-altering. It was going to change everything — inside and out. And it did, but not right away. And while I wouldn't change the path I've taken to this moment in my life, I still remember that disappointment… disappointment born of expectations created by naïveté.
We all carry the scars of the past. Each memory is like a weight we knowingly, or sometimes unknowingly, drag with us through life.
And, as I sat huddled in my airline blanket eating another cardboard-tasting airline breakfast, I couldn't think about how I still carry that scar from my past.
Now, before trips, instead of jumping up and down, I shut them out of my mind. Yes, I'm excited for Africa. Yes, I was super excited for Japan. But as the Buddha said, with no expectations come no disappointments.
Maybe it's all those movies I watch or just an overactive imagination, but I build up trips in my mind to the point where what I think will happen never matches what actually does. And while what does happen is always amazing, it becomes less amazing when measured against the expectations in my mind.
Over the last few weeks, I've coincidentally learned a lot about expectations. Buddha was right: they lead to nothing but disappointment. Often when we have the highest expectations, we suffer the greatest disappointments.
To many, it seems weird that I would remain so stoic and nonchalant about such an epic trip. "Yeah, I'm going to Africa," I would say, as if it was no big deal.
But it is a big deal, and while Toto's "Africa" has been on repeat on my iPod, I knew giving too much thought to this trip would simply allow my imagination to get the best of me and create a false set of expectations.
I will think about Africa when I land in Africa.
I will take it as it comes to me, unfiltered and raw.
Because there's only the moment you're in, and when you just enjoy it for what it is, not what you expect it to be, it can never disappoint you.
Related articles on travel expectations:
Book Your Trip: Logistical Tips and Tricks
Book Your Flight
Find a cheap flight by using Skyscanner. It's my favorite search engine because it searches websites and airlines around the globe so you always know no stone is being left unturned.
Book Your Accommodation
You can book your hostel with Hostelworld. If you want to stay somewhere other than a hostel, use Booking.com as it consistently returns the cheapest rates for guesthouses and hotels.
Don't Forget Travel Insurance
Travel insurance will protect you against illness, injury, theft, and cancellations. It's comprehensive protection in case anything goes wrong. I never go on a trip without it as I've had to use it many times in the past. My favorite companies that offer the best service and value are:
Want to Travel for Free?
Travel credit cards allow you to earn points that can be redeemed for free flights and accommodation — all without any extra spending. Check out my guide to picking the right card and my current favorites to get started and see the latest best deals.
Need Help Finding Activities for Your Trip?
Get Your Guide is a huge online marketplace where you can find cool walking tours, fun excursions, skip-the-line tickets, private guides, and more.
Ready to Book Your Trip?
Check out my resource page for the best companies to use when you travel. I list all the ones I use when I travel. They are the best in class and you can't go wrong using them on your trip.