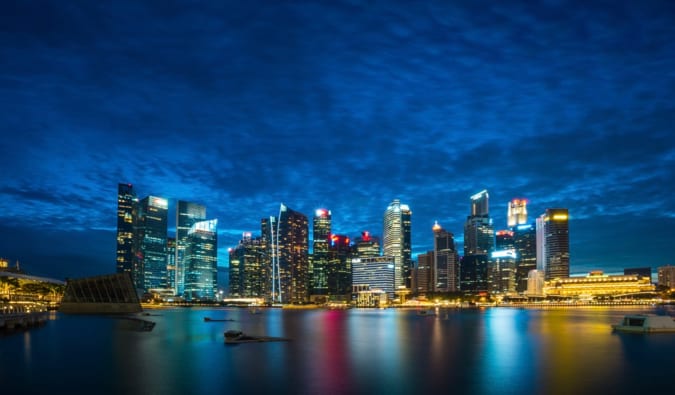 Last Updated: 4/25/2023 | April 25th, 2023
Singapore is an expensive place to visit. There's no way around it. The small city state is priced relative to the United States, which is a lot more expensive than its neighbors!
On a small stop-over trip, this isn't a problem.
But on a big trip through the region, a trip into Singapore can elicit sticker shock, and it can turn people away if they're trying to travel the area on the cheap. If you still want to visit this country, though, there are many ways to travel around Singapore on a budget.
Singapore has many free and cheap things to do when you visit so you can make the most of this big city!
Here's a list of my favorite cheap and free things to do in Singapore!
1. Cool Off in the Underground Malls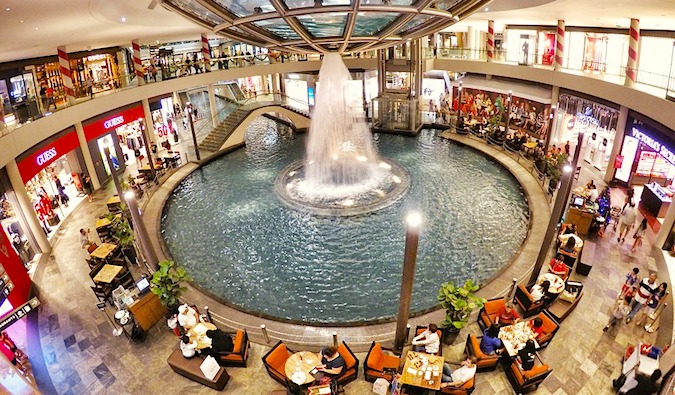 The best places to cool off in this very hot city are the underground malls where the A/C's cranking. You'll be able to move around most of the city and never expose yourself to the heat and humidity. Since it gets cool at night, it can save you from having to pay extra for A/C at your hotel or hostel. Plus, you can spend your afternoon wandering underground Singapore without spending any money.
2. Eat Cheap Food in Little India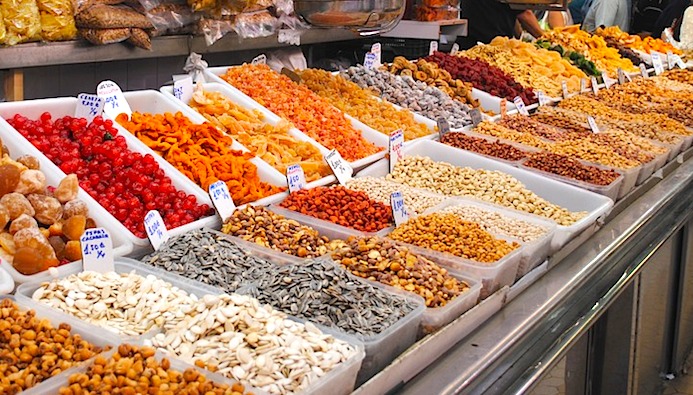 Singapore has some great food, but many of the restaurants are expensive. However, one of the best places to eat is the area of Little India, where great Indian meals cost as little as 5 SGD. Make sure you find the places where you can eat with your hands! They're the most authentic and local places. You'll probably be the only Westerner in there, though, so be prepared for people to stare. Eating at these places was still the most fun I had in Singapore.
Make sure you stop off at the Tekka Center, a hawker center with Indian clothing, groceries, and food. The food here is cheap and delicious and makes for an authentic Little India experience. For a sit-down restaurant experience, head to Ananda Bhavan. It's the country's oldest vegetarian restaurant and is definitely worth a visit for some delicious Southern Indian cuisine. Even if you're not a vegetarian you'll still love it!
Here are some helpful lists of the places to eat in Little India:
3. Eat Cheap Food in Chinatown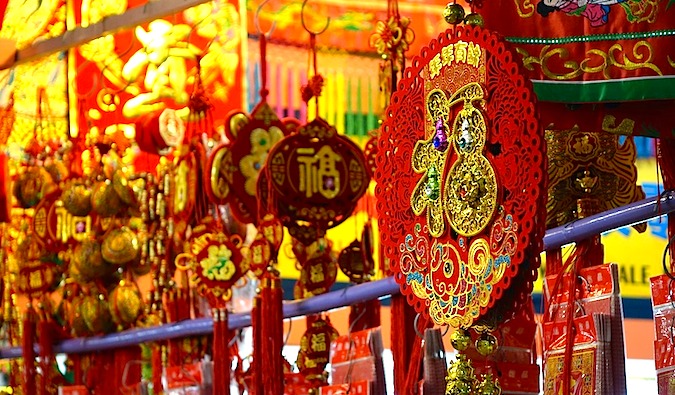 Another great place to eat cheap food is Chinatown. The dim sum here is great, most everything is in Chinese, the hawker food is also good, and there are a few cool temples here too. This is a wonderful place to not only eat but to also wander around. You'll be able to cut down a lot of your food budget by sticking to the hawker stalls here and in Little India.
One of those food stalls is Hong Kong Soya Sauce Chicken Rice and Noodle (aka Hawker Chan), the first street food to be awarded a Michelin Star. You can order a world-class dish here for around 7 SGD. Be sure to eat here! Get here early as the line gets extremely long!
Tian Tian Hainanese Chicken Rice is another Michelin-starred hawker stall worth a visit if Hawker Chan's is too busy. Like Hawker Chan's, it's located in the Maxwell Hawker Center.
In addition to exploring the Maxwell Hawker Center, you should also check out the Chinatown Complex Food Center . Those are the best places to find some of the cheapest and most delicious food in the city!
Here are a few helpful lists of the best places to eat in Chinatown:
4. Eat Out for Lunch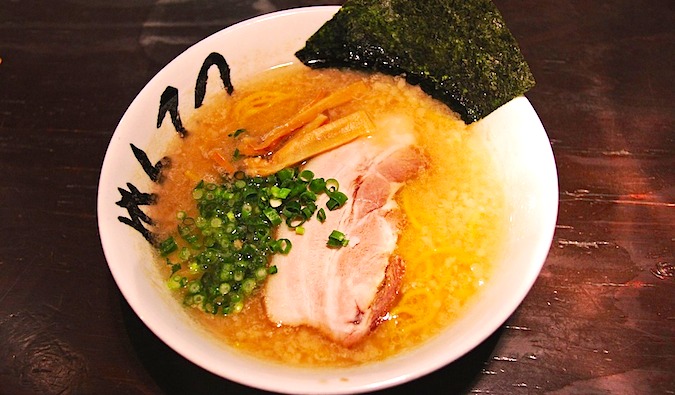 If you're looking for a nice place to sit down and eat, then the best time to eat at Singapore's famed restaurants is during lunch when restaurants offer 20% off, making them a great deal. The set lunches will give you dinner food at a discount and allow you a bit more variety in what you're eating. Make sure to check out the restaurants in the underground mall, where you'll find even more lunch specials.
5. Walk Around the Gardens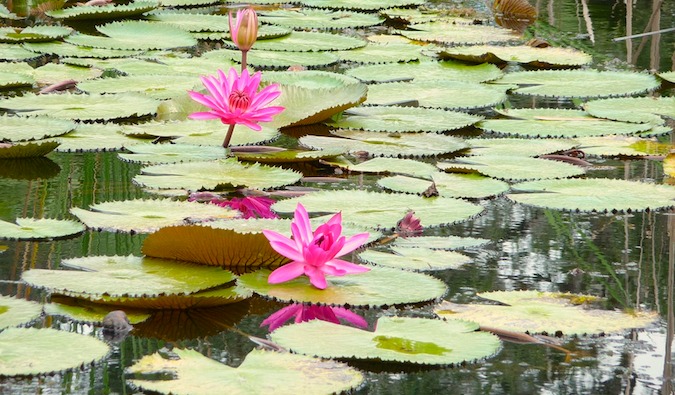 The Botanic Gardens are free and are a nice place to walk around—especially in the mornings and evenings when Singapore's tropical weather cools down a little. Early in the morning, locals practice t'ai chi on the lawn, and there are often free concerts on weekends.
6. Combine the Singapore Zoo, River Wonders, and Night Safari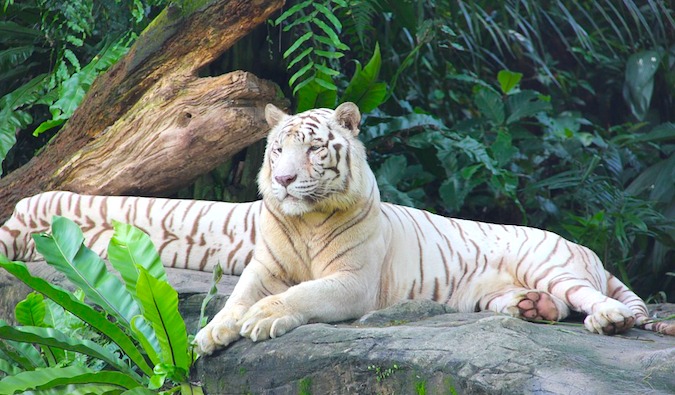 The Singapore Zoo is a must-see. It's an open-air zoo, which is great because animals aren't locked up in tiny cages. It's actually one of the best zoos I've ever been to. They also offer a river tour, a newly opened bird park, and a night tour, both in different sections of the park. These activities aren't very cheap, but if you combine them together, you'll save a lot of money. It's worth the price.
80 Mandai Lake Rd, +65 6269 3411, www.mandai.com/en. Open daily, the zoo is open from 8:30am-6pm, River Wonders from 10am-7pm, Bird Paradise from 9am-6pm, and Night Safari from 7.15pm-12am. Admission to the zoo is 48 SGD while River Wonders is 42 SGD. Admission to Bird Paradise costs 48 SGD and the Night Safari is 55 SGD. A combination ticket to visit two parks is 96 SGD for adults. You have to book tickets online.
7. Hit the Beach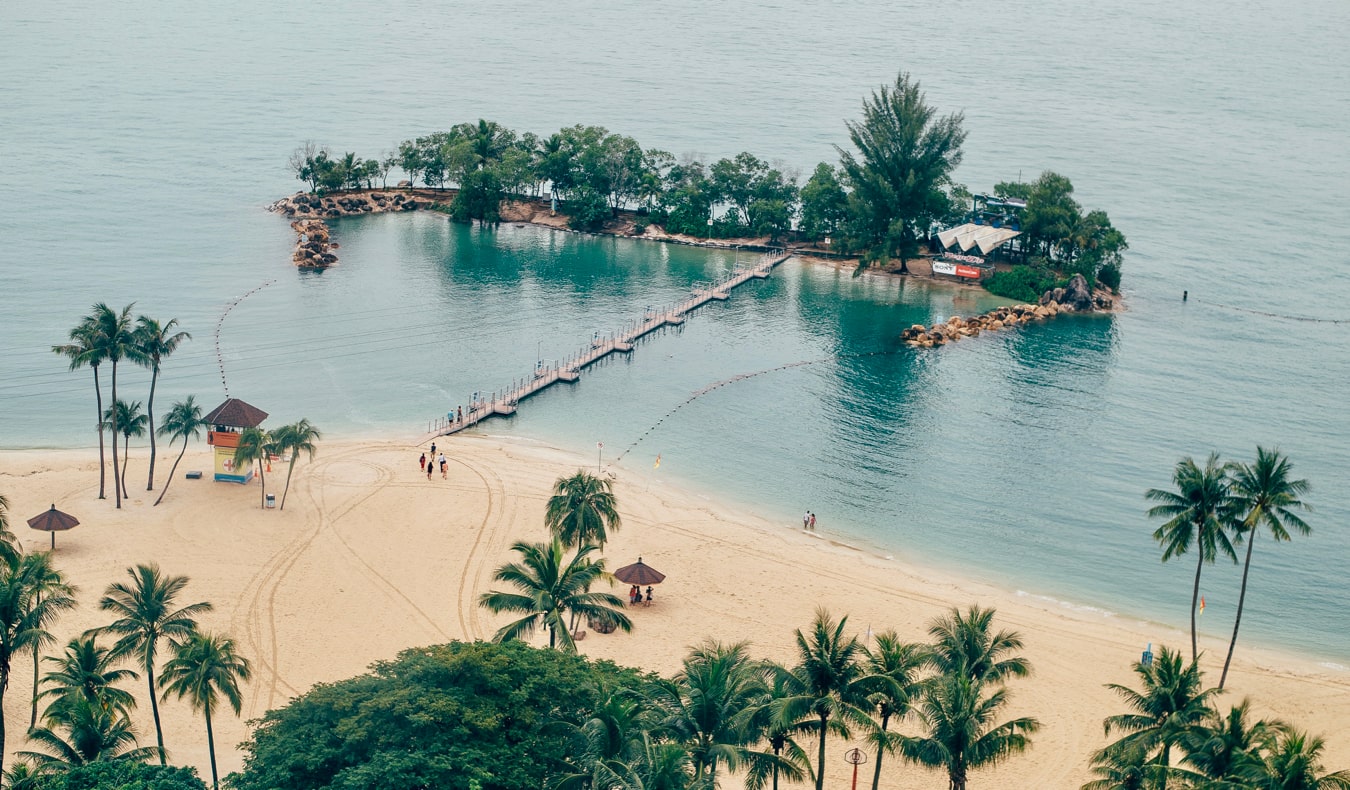 If you need an escape from the busy metropolis, head to Sentosa Island. There, you can kick back and relax on the beach. There are actually 3 beaches to choose from here, depending on what you're looking for. Siloso beach is where you'll want to go for activities, Tanjong beach is a great spot to chill and enjoy a drink, and Palawan beach is where you'll go if you're traveling with kids. While you won't be getting the beach experience you'd find in Thailand (there are tons of cargo ships in the water here!) it's still a great place to escape for a day and soak up some rays.
If you want to get out on the water, you can also take a kayak fishing tour here. You'll get to visit some secret spots along the coast as you troll for fish with a local guide.
8. See the Supertrees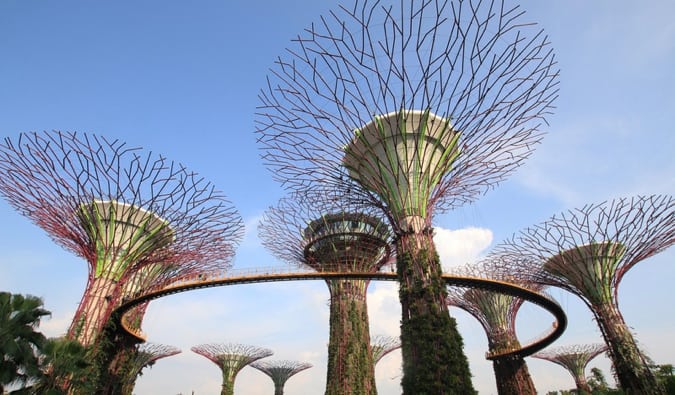 Gardens by the Bay is a 250-acre nature park build on reclaimed land. It's famous for its massive supertrees, 25-50m-tall vertical gardens that look like massive trees. The supertrees are home to all sorts of exotic plants and ferns and make for a stunning sight. While you have to pay to explore the conservatories, the observatory and the sky walk, admission to the supertree garden itself is free.
9. Visit the National Museum of Singapore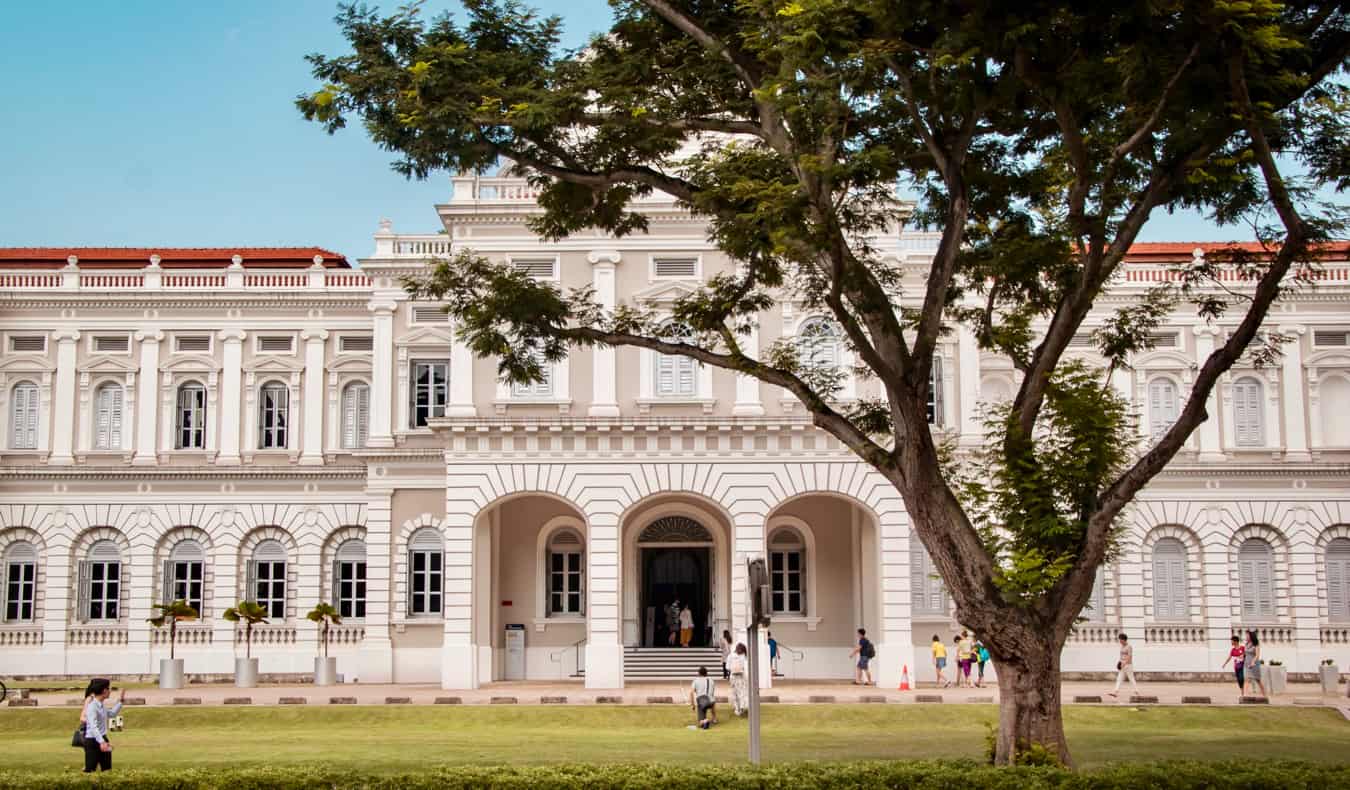 While admission to the museum isn't free, they do offer daily free tours which really makes a visit here worthwhile. This is the oldest museum in the country, having opened in 1849. The museum covers the history of the country, making it a great place to learn more about the country and how it came to be.
93 Stamford Road, +65 6332-3659, nationalmuseum.sg. Open daily from 10am-7pm. Admission is 15 SGD for adults and 10 SGD for students and seniors. Free tours are available at 11am and 2pm on weekdays and 11am, 1pm, and 2pm on weekends.
10. Hike the MacRitchie Treetop Walk
The MacRitchie Trails cover over 11 kilometers (6.8 miles) of pathways around the largest reservoir in the country. It's a place where the locals head for a run or a hike, and it's a great place to get out and stretch your legs if you need to escape the city. Part of the trail includes a 250-meter (820-foot) aerial suspension bridge, which offers some nice views of the surrounding area. You can rent kayaks and canoes there, as well, and if you're lucky you might spot one of the rare flying lemurs that call the park home! The local monkeys can get aggressive so take care having food out in the open.
MacRitchie Reservoir, +65 1800 471 7300, nparks.gov.sg. The park is open daily from 7am-7pm while the treetop section is open Tuesday-Friday from 9am-5pm and 8:30am-5pm on weekends. Admission is free.
11. See St Andrew's Cathedral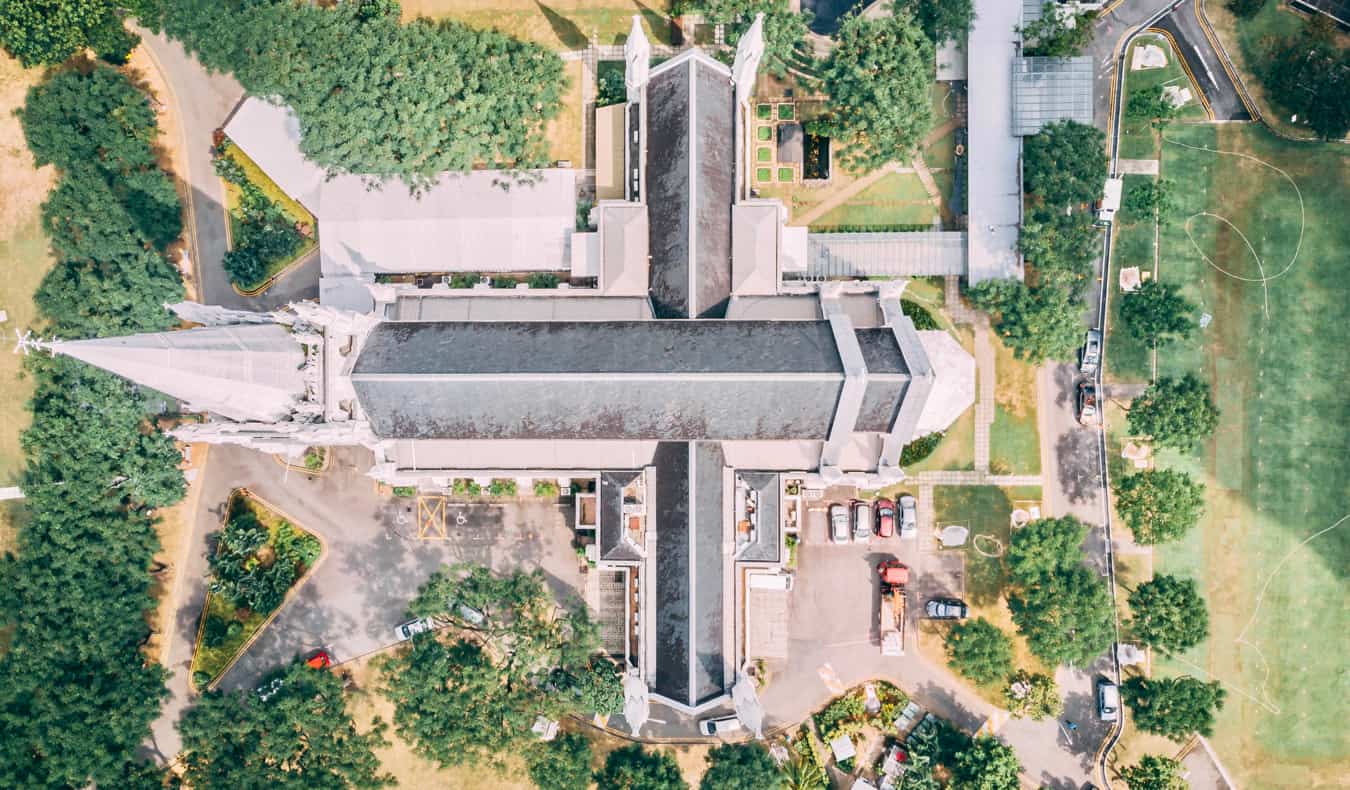 This is the largest cathedral in the country, dating back to the 1850s. The cathedral was built in the Neo-Gothic style, and it was the first Anglican evangelical outreach in the country. The cathedral's choir is the oldest musical institution in the country too. During WWII, it was used as a makeshift hospital until the Japanese invaded.
11 St Andrew's Road, +65 6337 6104, cathedral.org.sg. Open from Tuesday-Friday from 9am-5pm, 11.30am-6.30pm on Saturdays, and 7.30am-5.30pm on Sundays. Tours are free though they must be booked in advance.
12. Snap a Photo with a Merlion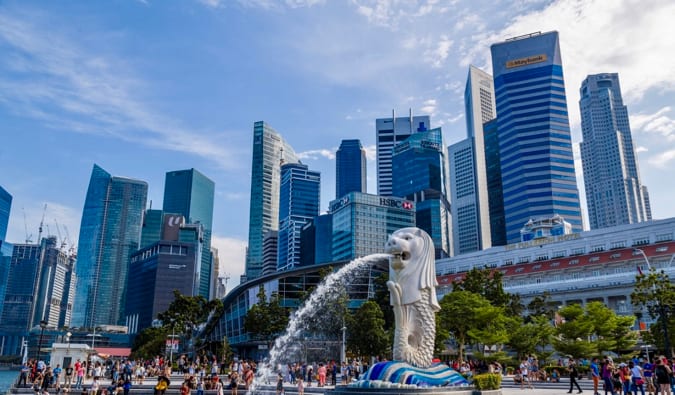 The merlion is a mythical creature that has the head of a lion and the body of a fish. It's the mascot of the country and often considered the personification of Singapore itself. There's a statue of a merlion in Merlion Park (near the Central Business District) that you can check out and snap a photo with. (There are actually 7 official merlion statues around the city, though the 2 in Merlion Park are the most famous).
13. Go Stargazing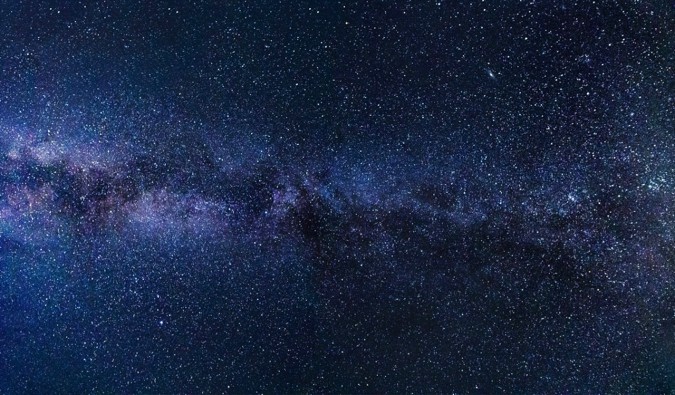 Science Centre Singapore offers free stargazing every Friday (weather permitting). This is a really cool activity and makes for a great educational experience for adults and children alike. Just keep in mind that there is limited space, so be sure to arrive by 7:30pm to claim a spot.
15 Science Centre Road, +65 6425-2500, science.edu.sg. Stargazing is every Friday from 7:45pm-10pm. Check their website for the most up-to-date details.
14. Take a day trip to Chek Jawa
This wetland nature reserve is located on an island a short ferry ride away from the city. There's a winding boardwalk you can explore as well as a large viewing tower you can climb to take in the panorama. Bicycles are available for rent outside the park as well, in case you don't want to hike. The area was originally slated for redevelopment but the locals protested the decision and now it's one of the last bastions of natural habitat in the area.
Pulau Ubin, +65 6542-4108, nparks.gov.sg. Open daily (the ferries run from as early as 6am and just leave when they're full). Admission is free.
15. Explore the Singapore Art Museum
The museum is home to the world's largest collection of modern Southeast Asian art, and there are plenty of insightful and imaginative pieces here to keep you entertained. They also have regular guided tours in English, which definitely makes a visit worthwhile. If you want to save money, be sure to visit on Friday evening when admission is free!
Note: The museum's heritage buildings are currently closed for renovations, but the Tanjong Pagar location is open. 39 Keppel Rd, #01-02, + 65 6697 9730, singaporeartmuseum.sg. Open Saturday-Thursday from 10am-7pm and Fridays from 10am-9pm. Admission is 10 SGD per person, though they do run free tours on some days. Check the website for details.
16. Visit Haw Par Villa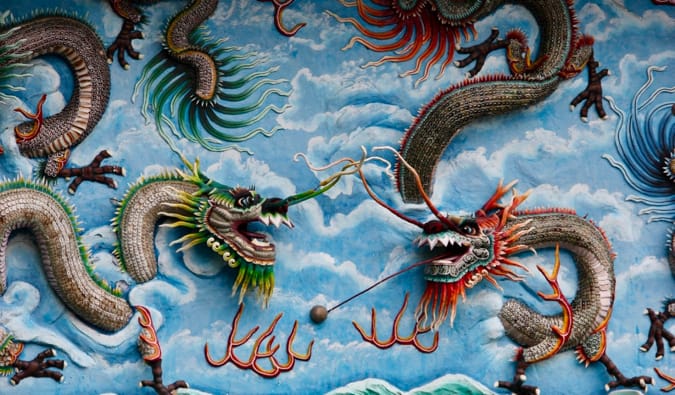 Also known as Tiger Balm Gardens, this theme park contains over 1,000 statues from Chinese folklore and mythology. The most popular section of the park is a depiction of the Ten Courts of Hell, an exhibit that shows what hell is like in Chinese mythology. The park was recently updated and renovated and is worth taking a stroll through.
262 Pasir Panjang Rd, +65 6773 0103, hawparvilla.sg. Open Wednesday-Sunday from 10am-6pm. Admission is free but tickets to the Ten Courts of Hell exhibit cost 18 SGD.
17. Buddha Tooth Temple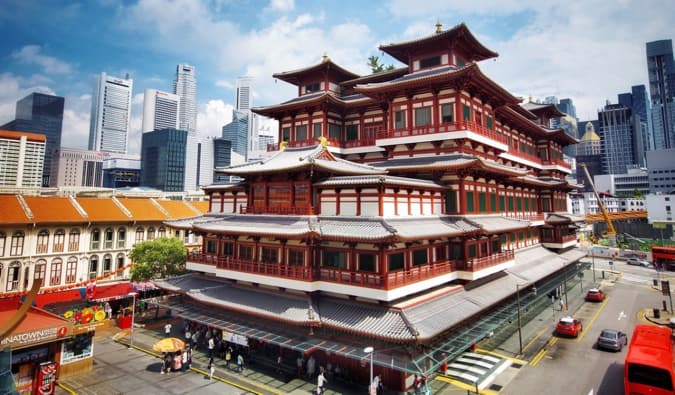 Located in Chinatown, this Buddhist temple is also a museum that is home to a tooth of the original Buddha. The four-story building was built in the early 2000s though it imitates architecture from the Tang Dynasty of China. The museum is home to one of almost a dozen "tooth relics" in the world, and while its legitimacy can be debated it's still a cool temple to visit and explore.
288 South Bridge Rd, +65 6220-0220, buddhatoothrelictemple.org.sg. Open daily from 7am-7pm. Admission is free.
18. Sungei Buloh Wetland Reserve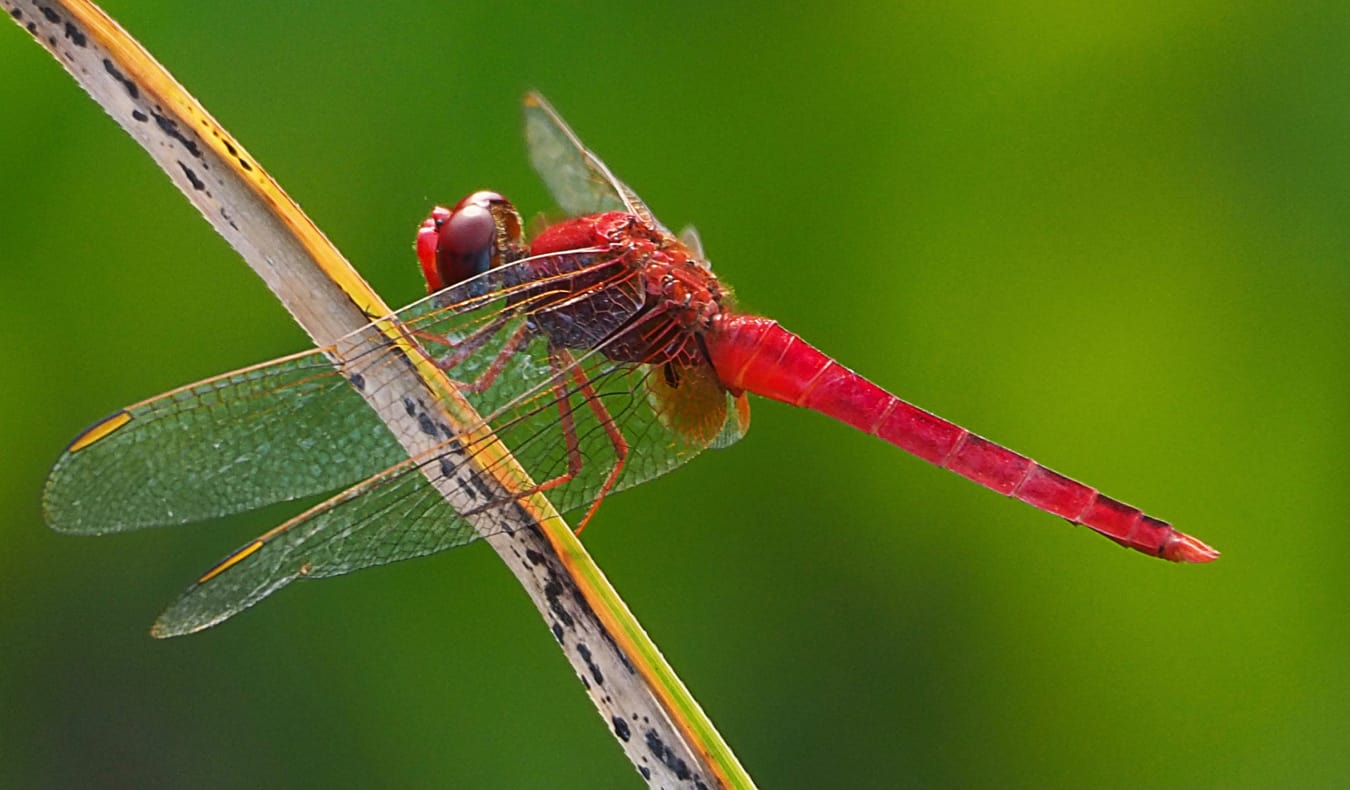 This wetland is an ASEAN Heritage Park and another great place to escape the urban sprawl of Singapore. It was the first wetlands in Singapore to be made into a reserve due to its importance for migratory birds in Asia. There are dozens of bird species that call the park home, and there is also a family of otters you can spot playing in the water if you're lucky!
60 Kranji Way, +65 6794 1401, nparks.gov.sg/sbwr. Open daily from 7am-7pm. Admission is free.
***
Singapore may not be the cheapest city in the world, but there are still some ways to make it less of a burden on your wallet. By eating cheap, walking, and taking advantage of discounts, you can easily do
Singapore
without busting your wallet!
Book Your Trip to Singapore: Logistical Tips and Tricks
Book Your Flight
Use SkyscannerBook Your Accommodation
You can book your hostel with Hostelworld as they have the biggest inventory and best deals. If you want to stay somewhere other than a hostel, use Booking.com as they consistently return the cheapest rates for guesthouses and cheap hotels. My favorite places to stay are:
Don't Forget Travel Insurance
Travel insurance will protect you against illness, injury, theft, and cancellations. It's comprehensive protection in case anything goes wrong. I never go on a trip without it as I've had to use it many times in the past. My favorite companies that offer the best service and value are:
Looking for the Best Companies to Save Money With?
Check out my resource page for the best companies to use when you travel. I list all the ones I use to save money when I'm on the road. They will save you money when you travel too.
Want More Information on Singapore?
Be sure to visit our robust destination guide on Singapore for even more planning tips!