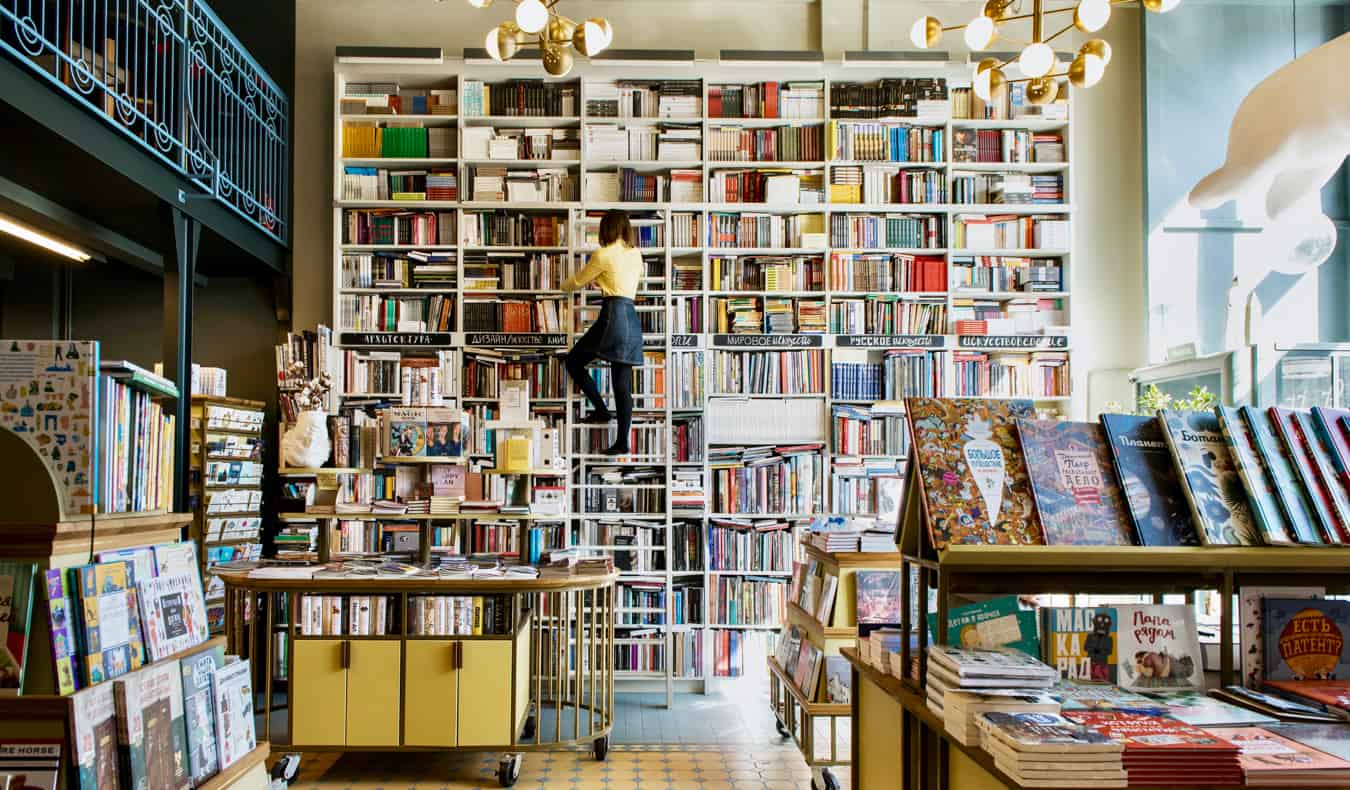 Posted: 11/12/2020 | November 12th, 2020
This year hasn't been what anyone expected. As COVID has reminded us, you never know what tomorrow will bring. And, this year, it didn't bring too many great things (especially for folks like myself working in the tourism industry).
However, if there's been one silver lining, it's that being home this much has allowed me to supercharge my reading. While this year started off slow, since COVID, I've been averaging a book (sometimes two) a week. (I mean, after all, what else am I going to do?) Books that have sat in my bookcase for a long time were finally opened.
So, as I look back on this year as it comes to an end, I can find at least one good thing about it!
And, since it's been an entire year since I a post about my current favorite reads. (As we head into the holiday season, a book is always a good gift idea!) Here are all the books I've read this year that I've loved: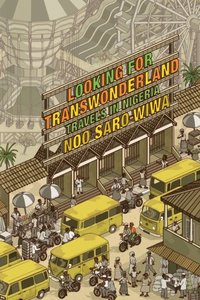 This was one of the best travel books I've read in recent memory. I absolutely loved it. Author Noo Saro-Wiwa returns to her Nigerian homeland from London to learn more about her heritage, country, and her father (who was executed in 1995 in Nigeria for protesting against the government). It's filled with vivid descriptions, engaging prose, and wonderful dialogue that gives a lot of insight into the culture and diversity of Nigeria (a country I've yet to visit). It's a must-read.
Buy on Amazon
Buy on Bookshop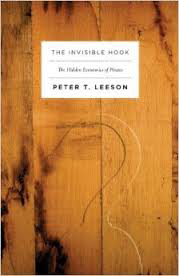 This book is about the economics of piracy in the 1700s. I know that sounds boring but it was actually super interesting. The Invisible Hook is a fascinating look at how pirates created constitutions, workers' compensation programs, governed themselves, and used branding to minimize battles. Turns out, everything you think you know about pirates is just flat wrong. You wouldn't think a book on "the economics of piracy" would be interesting and eye-opening but you'd be wrong on that account too!
Buy on Amazon
Buy on Bookshop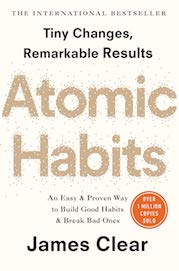 This cultural bombshell of a book teaches us that small changes to our habits can create big results and help us create systems to achieve our goals. It was a good guide to how to structure your life for maximum pleasure (like waking up early to read!). While I do a lot of what he suggests, there were some tidbits that made me rethink my own habits. It's the most practical habit creation book I've read and a must-read for anyone interested in productivity/time-management.
Buy on Amazon
Buy on Bookshop
Frances Mayes is famous for sitting under the Tuscan sun, but in this book she and her husband Ed take you off the tourist trail and around thirteen regions in Italy. Just as wonderfully written as his New York Times bestseller Under the Tuscan Sun, this look at Italian food and culture was inspiring and informative. Wheather you've been to Italy or not, this book will fill you with wanderlust. I've been to Italy many times before but this book makes me want to go back as soon as possible. It's a country I never tire of.
Buy on Amazon
Buy on Bookshop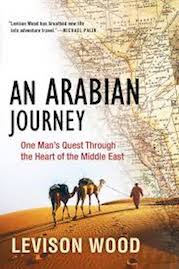 Levison Wood is a British author and explorer who likes to go on long walks. And I mean long walks. He's walked the Nile, the Himalayas, and the Americas. In this book, Levison spends months walking across the Middle East during the height of the Syrian civil war. I'm a big fan of Wood: his engrossing stories are filled with people and interesting facts about places. While I have no plans on walking across any country for months at a time, I found myself devouring this book as quickly as his previous ones.
Buy on Amazon
Buy on Bookshop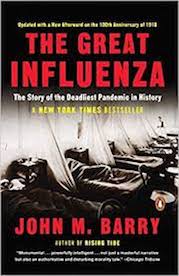 This is a fascinating look at the 1918 flu pandemic, which killed upwards of 50,000,000 people. Covering how the flu works, public health measures, and other aspects of what happened during the outbreak, it's a fascinating look at what happened — and the lessons that we should have learned from it for COVID. While the book was eye-opening, skip the entire first section: it's a really boring history about the main scientists and doctors and not needed at all. After that, though, the book really picks up though!
Buy on Amazon
Buy on Bookshop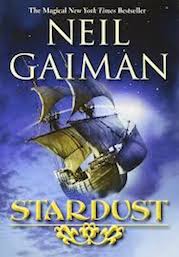 I loved the 2007 movie Stardust and it was only after listening to Neil Gaiman's MasterClass on writing (which is excellent) did I realize it was based on a book that he wrote! So, I picked it up and devoured it in a few sittings. It's a magical tale off adventure and the story kept me saying, "And then what happened?" — which is precisely what you want any book to do. It's a wonderful page-turner that will have you daydreaming about adventure.
Buy on Amazon
Buy on Bookshop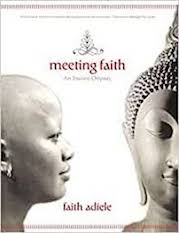 Faith Adiele is an extraordinary travel writer and also super nice — one of my favorite humans. This book chronicles her life in Thailand, where she lived at a remote Buddhsit monastery. The memoir chronicles how she became the first black Buddhist nun in the country, shedding life on her journey — both physical and spirital. It's a remarkable book about finding your place in the world set in one of my favorite countries in the world.
Buy on Amazon
Buy on Bookshop
Nerve, by Eva Holland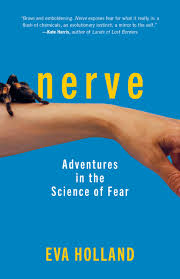 Written by fellow travel writer Eva Holland, this book is all about the science of fear. What causes it? How do we get over it? And how does it relate to adventure? Using her desire to get rid of her own fears, she delves deep into the science of fear to discover what we can do about it when we experience it. Eva is one of my favorite writers and she knocks it out of the park with her first book. As someone who is afraid of flying (ironic, isn't it?), I found it fascinating.
Buy on Amazon
Buy on Bookshop
Tracks, by Robyn Davidson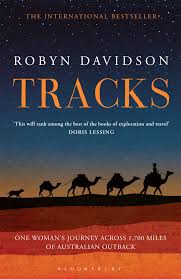 This book follows Robyn Davidson as she travels 1,700 miles across the Australian outback in 1980. Making the dangerous trek with four camels and her dog, I found her story riveting (it was actually made into a film in 2013 starring Mia Wasikowska and Adam Driver). And as someone who has visited some of the places she went, it was a super interesting account of what they looked like long before I came through. I was captivated from page one of this thrilling tale of grit and adventure.
Buy on Amazon
Buy on Bookshop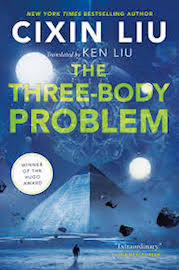 Some friends turned me onto this award-winning sci-fi trilogy that involves aliens, space exploration, human psychology, and the terrifying concept of "a dark forest" that I haven't stopped thinking about. The third book is my favorite. It's perhaps one of the greatest sci-fi trilogies I've ever read and I'm super psyched Netflix is finally making it into a series! It's a dense read that spans generations, but the story will keep your guessing. It was epic, detailed, and unique.
Buy on Amazon
Buy on Bookshop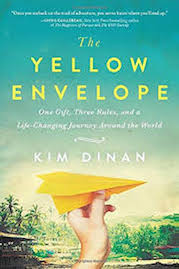 This book by Kim Dinan was an engaging travelogue about a woman who felt uneasy in her marriage and life in Portland. After convincing her husband to travel the world, they head on an adventure that tests their marriage. Along a journey that lasts longer than they thought, Kim finally finds her place in the world. While this is a stoy found in many travel books, it's also story many people can relate to. I enjoyed her writing and the transformational stories she shared.
Buy on Amazon
Buy on Bookshop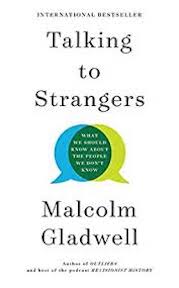 This is probably now my favorite Malcolm Gladwell book. It's an amazing look at how we (frequently fail to) communicate with each other. It talks about how we default to truth and make assumptions about people's intentions. We often don't put ourselves in the other person's shoes to understand why they are reacting the way they are — and usually fail to ask too. It was an insightful and practical read _ especially in today's political climate where honest communication is worse than ever.
Buy on Amazon
Buy on Bookshop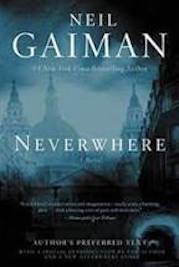 After Stardust, I picked up another Gaiman book: Neverwhere. In this fantasy, an everyday Londoner, Richard, gets caught up in "London Below," a world where the supernatural takes place without people above knowing about it. The book is based on a TV series Gaiman wrote, though the book was better received. The worldbuilding transforms London into a whole new world. Incredibly well written and filled with vivid imagery, this is my favorite novel of the year.
Buy on Amazon
Buy on Bookshop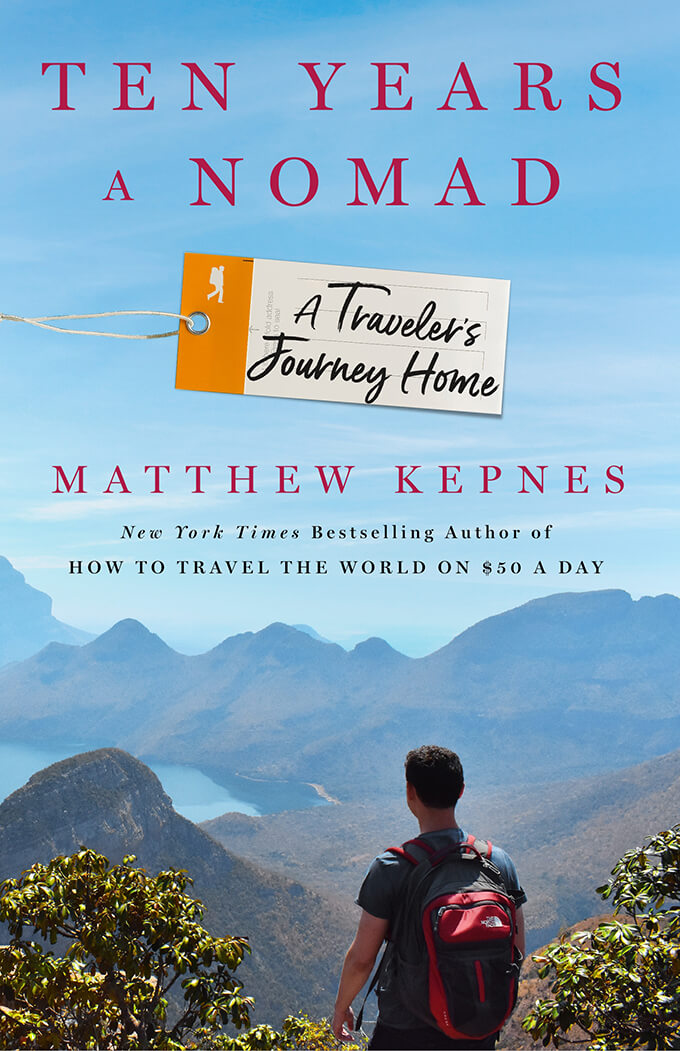 And, finally, since I haven't mentioned it in a few months, if you haven't picked up a copy of my book, now's a great time to do so. Ten Years a Nomad is my memoir and follows my ten years backpacking the world. It talks about the ups and downs of life as a permanent nomad, sharing my favorite stories and lessons learned — as well as my philosophy on travel in general. It's my treatise on long-term travel and something I poured my heart and soul into. I hope you enjoy it!
Buy on Amazon
Buy on Bookshop
***
This has been a great year for reading, and I've found some wonderful titles and incredible new authors. COVID may have ruined my travel plans, but I'm an even more devout reader now. If you have any suggestions, drop them in the comments.
P.S. – If you're looking to get any of these books and are from the US or the UK, I highly recommend Bookshop. It supports independent booksellers — and still makes sure you get your books fast. The discounts aren't as big, and obviously, there's no Kindle, but if you're still getting hard copies, please support your local bookstore. I know it's super hard not to use Amazon (I default to it too often), but these small stores need our help!
Book Your Trip: Logistical Tips and Tricks
Book Your Flight
Find a cheap flight by using Skyscanner. It's my favorite search engine because it searches websites and airlines around the globe so you always know no stone is being left unturned.
Book Your Accommodation
You can book your hostel with Hostelworld. If you want to stay somewhere other than a hostel, use Booking.com as it consistently returns the cheapest rates for guesthouses and hotels.
Don't Forget Travel Insurance
Travel insurance will protect you against illness, injury, theft, and cancellations. It's comprehensive protection in case anything goes wrong. I never go on a trip without it as I've had to use it many times in the past. My favorite companies that offer the best service and value are:
Want to Travel for Free?
Travel credit cards allow you to earn points that can be redeemed for free flights and accommodation — all without any extra spending. Check out my guide to picking the right card and my current favorites to get started and see the latest best deals.
Ready to Book Your Trip?
Check out my resource page for the best companies to use when you travel. I list all the ones I use when I travel. They are the best in class and you can't go wrong using them on your trip.