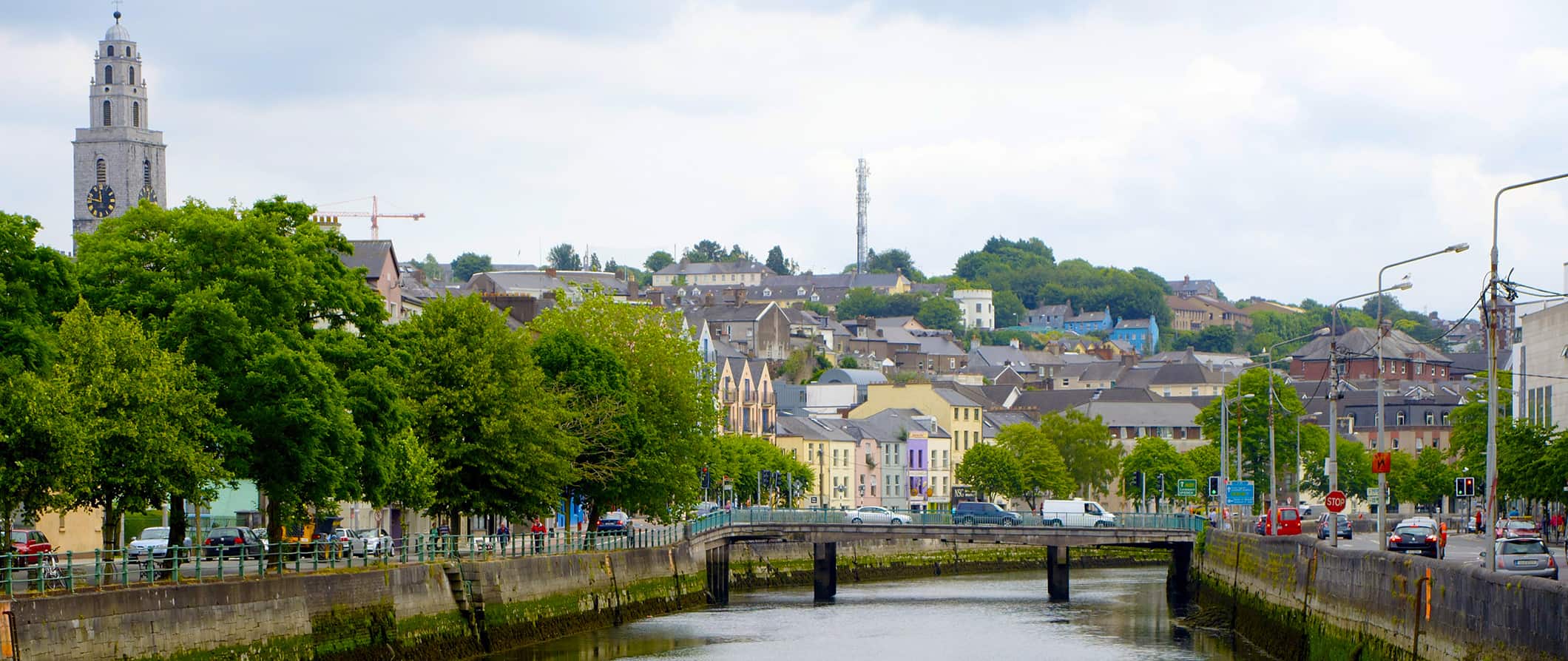 Cork is a bustling city nestled on Ireland's southern coast. Originally a maritime hub, today Cork is a cosmopolitan university city filled with cheap eats and a fun nightlife scene.
Breathtaking all year round, Cork is one of the more popular cities in the country (it's the second-largest city in Ireland). Many travelers come here to kiss the Blarney Stone for good luck, hike around Gougane Barra, and bask in the postcard-perfect coastal landscapes around Mizen Head.
The city also boasts historic castles, art galleries, museums, water activities, vibrant festivals, and day trips galore to charming towns and scenic landscapes.
In short, Cork has something for everyone and you should definitely visit it when you come to Ireland.
This travel guide to Cork can help you plan your trip, save money, and make the most of your time in the beautiful destination!
Click Here for City Guides
Top 5 Things to See and Do in Cork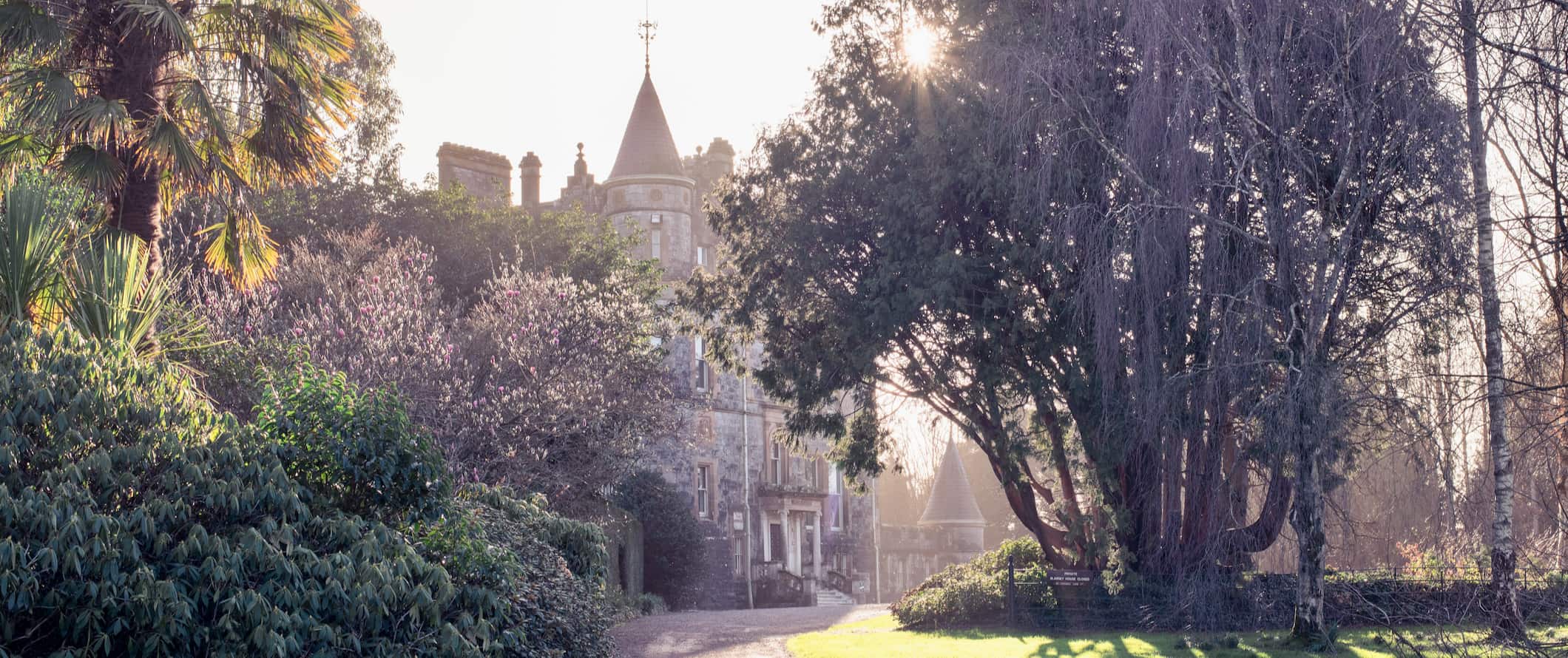 1. Kiss the Blarney Stone
Built nearly 600 years ago, Blarney Castle is now in partial ruin. However, at the top lies the Stone of Eloquence, more commonly known as the Blarney Stone. Here visitors hang upside down to kiss it for good luck. Numerous legends surround the stone and its power. Some believe that it was brought to Ireland after the Crusades, or that Cormac Laidir MacCarthy (a 15th-century Irish chieftain) was told of its power after saving a witch from drowning. Others believe that the stone absorbed the magical tears of a fairy queen as she wept for her beloved. Either way, for 200 years people from around the world have made the pilgrimage to receive the stone's luck — including Winston Churchill, Sir Walter Scott, Mick Jagger, and Ronald Reagan. While the stone is neat, I personally think the gardens are the real prize here where you can stroll along the paths through 60 acres of pristine gardens and admire plants from around the world.
2. Tour Bantry House
Dating to 1730, this historic manor (originally known as Blackrock) is known for its art collection and tapestries. Probably one of its most redeeming features, however, is the fantastic view over Bantry Bay as well as its lovely gardens. The luxurious décor and gorgeous natural setting make this an ideal place to spend an afternoon, and perhaps even overnight as several of the stately rooms have been converted into B&B accommodations. On a sunny day, you can visit the Bantry House Tea Room and purchase a takeaway picnic with wine to enjoy in the extensive gardens. Admission is 14 EUR.
3. See Mizen Head
Ireland's southernmost point, Mizen Head is the tip of the peninsula near Cork. It's an iconic stopping point along Ireland's famed Wild Atlantic Way and is located along an important transatlantic shipping route. Over the years, Mizen Head has served as the first sighting of European land for many sailors. Make a point of climbing the 99 steps and walking the suspension bridge to enjoy the crashing Atlantic as it smashes against this stunning landscape. Once you cross the bridge you'll find a lighthouse, a weather station, and a signal station. The old signal station now serves as a museum commemorating the Mizen Head's historical importance.
4. Wander the English Market
Dating to 1788, this is one of the oldest covered markets in Ireland (and Europe). In its earliest days it functioned as a meat market, but the original building was lost in a fire. The building that houses the English Market today dates to the mid 19th century and is celebrated for its Victorian-inspired design, stained glass windows, archways, and a central cast iron fountain. Besides offering a wide array of world foods to sample, the market also plays host to boutiques and department stores as well as a handful of restaurants and cafes. If you're cooking some of your own food, the market is an excellent place to shop for fresh local produce as well as traditional cheeses and baked goods. Locals travel for miles to shop for the best seafood and meat in Cork.
5. Hike around Gougane Barra
Gougane Barra is a settlement and protected forest near Gougane Barra Lake at the mouth of the River Lee. There's a beautiful loop around the lake that you can hike as well as an old monastery on a small island. Legend says the original structure was built in the 6th century by Saint Finbarr. More recent ruins from a hermitage built by a priest named Denis O'Mahony remain on the island. During the Penal Laws period (a time of religious oppression), the area became a retreat for Catholics to celebrate mass. Now, a more modern chapel with a beautiful interior sits close to the ruins. The area has been reforested in recent years and you can enjoy 10 kilometers (6.2 miles) of hiking trails through woodland with over twenty species of native and non-native trees.
Other Things to See and Do in Cork
1. Visit Baltimore fishing village
This charming fishing town is located 90 minutes from Cork. It started as an English colony in 1600 but was eventually sacked, devolving into a haven for pirates for almost two centuries. Today, Baltimore is a lovely place to relax with its colorful houses, quiet streets, and coastal views. You can explore local pubs, go fishing, whale watching, or scuba diving around shipwrecks in the bay. If you have time, take the ferry to one of the nearby islands. Cape Clear has prehistoric and Neolithic archaeological sites and Sherkin is known for its Franciscan friary, arts, and handicrafts.
2. See the Cork Butter Museum
At this unique museum, you can learn about all things butter. You'll learn how butter was first made in Ireland, how they used to preserve butter in bogs, and how the commercial butter trade blossomed here into a huge industry. While it's a quirky museum it's also super informative and unlike any other museum you'll visit! Admission is 5 EUR.
3. Visit the Church of Saint Anne Shandon
Shandon, meaning "Old Fort" in Gaelic, was one of the original settlements in medieval Ireland. Located just across the River Lee, this church was completed in 1726 on the site of an even older church that dated back to the 12th century. You can climb the 132 steps to the top of the church's bell tower to take in the view (it's one of the best in Cork). You can also ring the church bells when you get to the top (though this is currently on pause due to COVID). Admission is 5 EUR. Be sure to dress respectfully as this is a place of worship.
4. Learn about (and sample some) whiskey
If you're a whiskey fan, take a tour of the Jameson Distillery and see how Irish whiskey is made. Jameson is one of the oldest whiskey companies in Ireland and is the best-selling Irish whiskey in the world. On a tour, you'll visit the main buildings and learn how their whiskey is made and how the company got started. There are several different tours, but the Jameson Distillery Experience tour is the best value at 23 EUR. It's 75 minutes and includes a whiskey sample.
5. Escape to Doneraile Wildlife Park
This park has over 400 acres of deciduous trees, herds of deer, and numerous walking paths. There are canals and ponds too. Located within the park is Doneraile Estate, an early 18th-century manor built by Arthur St Leger, the 1st Viscount of Doneraile. The grounds are well-maintained and resemble historic landscaped parks from the 18th and 19th centuries. From April-October, guided tours of Doneraile Court are available for 8 EUR. It's just 45 minutes north of Cork by car.
6. Visit the Lewis Glucksman Gallery
Located on the University College Cork campus, The Glucksman is an exquisite gallery housed in an award-winning building made of limestone, timber, and steel (it won Ireland's 'Best Public Building' design award in 2005). The gallery has three display areas, all with rotating exhibits as well as a basement café with surprisingly delicious food. Admission is free (suggested donation is 5 EUR). Check the website to see what exhibitions are on during your visit.
7. Explore the Cork City Gaol
This was a jail until the early 20th century when prisoners were moved and the gaol was left empty. The jail was considered the finest in the country when it was built and looks like a small castle. It remained empty until 1927 when Cork's first radio station, 6CK, began broadcasting in the main building. The radio station remained at the jail until the 1950s. In 1993, the jail was reopened as a tourist attraction. Admission is 10 EUR.
8. Attend a festival
Cork comes alive in the summer with all kinds of festivals and events. Midsummer Festival, an arts festival with music, theatrical performances, and artwork, is held every June/July. In September, the Cork Oyster Festival is a succulent treat, and the Cork Folk Festival and Cork Jazz Festival both take place in October. In November, the Cork Film Festival showcases both national and international films. In short, there are always tons of events and festivals happening so be sure to check with the Cork Tourist Information Centre on arrival to see what's happening during your visit.
9. Go stand-up paddle boarding
One of the most unique ways to explore the city of Cork is by stand-up paddleboarding on the River Lee. Tours are organized by Cork City SUP and include 90 minutes of SUP on the river. You'll cover around 3 kilometers and see several historic bridges and landmarks. Tours are scheduled during high tide when the current is smoother and gentler so no experience is required. The tours cost 40 EUR.

For more information on other cities in Ireland, check out these guides:
Cork Travel Costs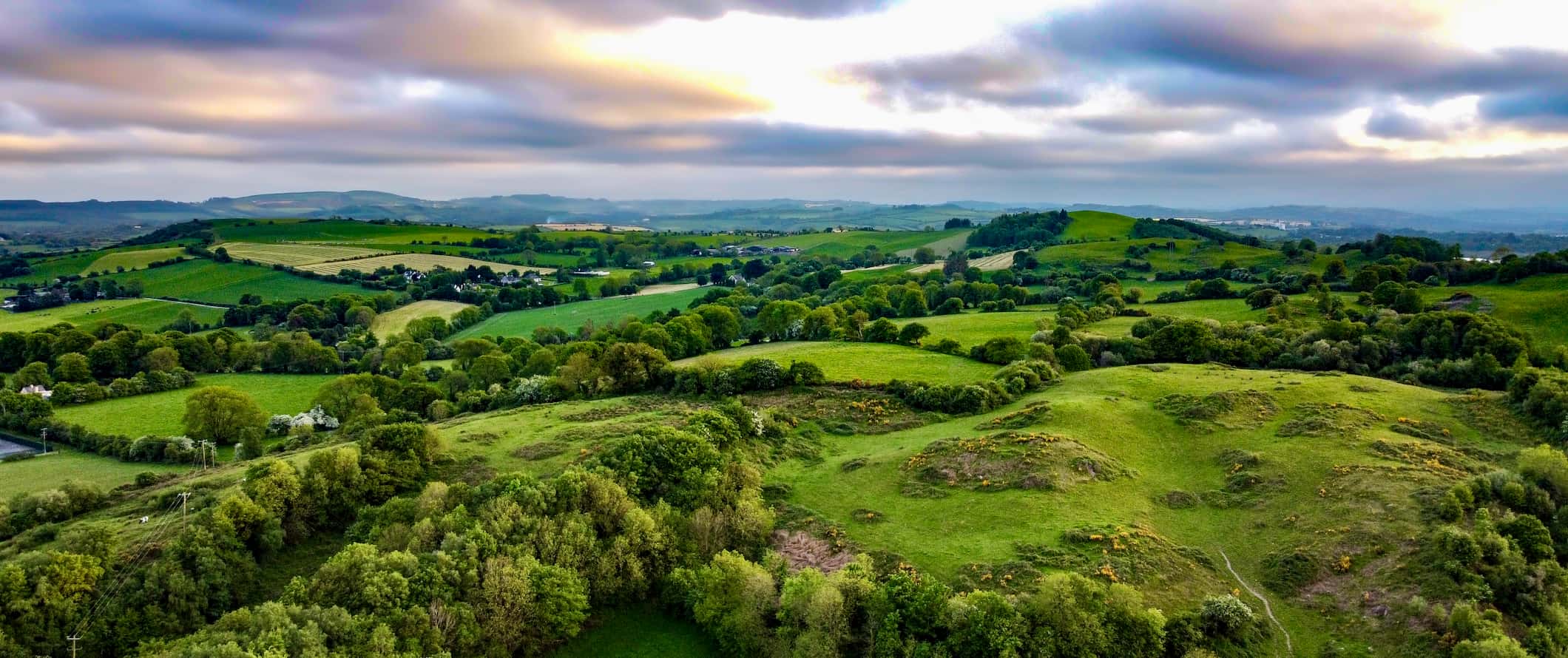 Hostel prices – A bed in a dorm with 4-6 beds costs around 28-40 EUR per night. There's no real difference in prices between summer and off-season. Private rooms start at 65 EUR. Free Wi-Fi is standard and most hostels here have self-catering facilities.
For those traveling with a tent, camping is possible outside of the city. A basic tent plot for two people without electricity starts at 14 EUR.
Budget Hotel prices – Budget hotels start at 99 EUR in the peak season and 75 EUR in the off-season. Expect basic amenities like free Wi-Fi, a TV, and a coffee/tea maker.
Airbnb is available around the city with private rooms averaging around 40 EUR per night. You can find entire homes starting around 80 EUR. Expect prices to double if you don't book in advance.
Food – Ireland is very much a "meat and potatoes" country. Potatoes have been a common staple since the 18th century and seafood has been a staple for as long as people have lived here (it's an island after all!). Cod, salmon, and oysters are some of the most popular seafood options, with other staple dishes being shepherd's pie, black pudding, bacon and cabbage, fish and chips, and meat stews.
A traditional meal costs around 15 EUR. For a multi-course meal with a drink, expect to pay at least 35 EUR. Fast food (think McDonald's) starts at 9 EUR for a combo meal.
Pizza costs 13-15 EUR for a medium while Chinese food costs around 12-14 EUR for a main dish. Fish and chips can be found for around 10 EUR. Beer is 5 EUR while a latte/cappuccino is 3.50 EUR. Bottled water is 1.50 EUR.
If you want to cook your meals, expect to pay 40-60 EUR per week for groceries that include basic staples like pasta, rice, produce, and some meat or fish.
Backpacking Cork Suggested Budgets
On a backpacking budget of 65 EUR per day, you can stay in a hostel dorm, cook all your meals, limit your drinking, take public transportation to get around, and do free and cheap activities like kissing the Blarney Stone and wandering the parks and markets. If you plan on drinking, add another 10-20 EUR to your daily budget.
On a mid-range budget of 140 EUR per day, you can stay in a private hostel room or Airbnb, eat out for most meals at cheap fast food places, have a couple of drinks, take the occasional taxi, and do more paid activities like stand-up paddleboarding or visiting the gaol.
On a "luxury" budget of 245 EUR or more per day, you can stay in a hotel, eat out anywhere you want, drink more, rent a car for day trips, and do as many tours and excursions as you want. This is just the ground floor for luxury though. The sky is the limit!
Accommodation
Food
Transportation
Attractions
Average Daily Cost
Backpacker
30
15
10
10
65
Mid-Range
70
35
15
20
140
Cork Travel Guide: Money-Saving Tips
While there's nothing here that really costs a ton of money, you do need to watch your spending if you're hitting the pubs. Here are some tips to help you save money in Cork:
Eat the pub food – Eat at the pubs for hearty Irish food that won't destroy your wallet. It won't be healthy, but it will be affordable!
Skip the pub drinks – Ireland's strong pub culture can hit your wallet hard. Temper the cost by visiting happy hours, drinking at home, nursing your beer, or skipping drinks altogether.
Use student discounts – If you have a student ID, ask for discounts. Most attractions offer them and you can save a ton of money on activities.
Get the Leap Card – With a Leap Card, you can travel on Bus Éireann for less than the cash fare. Cards can be purchased at shops throughout Cork, as well as online.
Get an OPW Heritage Card – If you love to tour heritage sites, pick up one of these cards. It guarantees free access to many attractions around the country, including tons of castles. The card costs 40 EUR for adults. This is a must for people visiting multiple cities in the country.
Stay with a local – Couchsurfing connects you with locals who can give you a free place to stay and teach you about their city. I love this service a lot and highly recommend you try to use it to meet people!
Eat early – Many restaurants have budget dinner options if you eat early (usually before 6pm). You won't have as much variety since it's a set menu, but it will be cheaper!
Bring a water bottle – The tap water here is safe to drink so bring a reusable water bottle to save money and reduce your plastic use. LifeStraw is my go-to brand as their bottles have built-in filters to ensure your water is always clean and safe.
Where to Stay in Cork
Cork doesn't have a lot of hostels so you'll need to book early to secure a spot. Here are my suggested places to stay:
How to Get Around Cork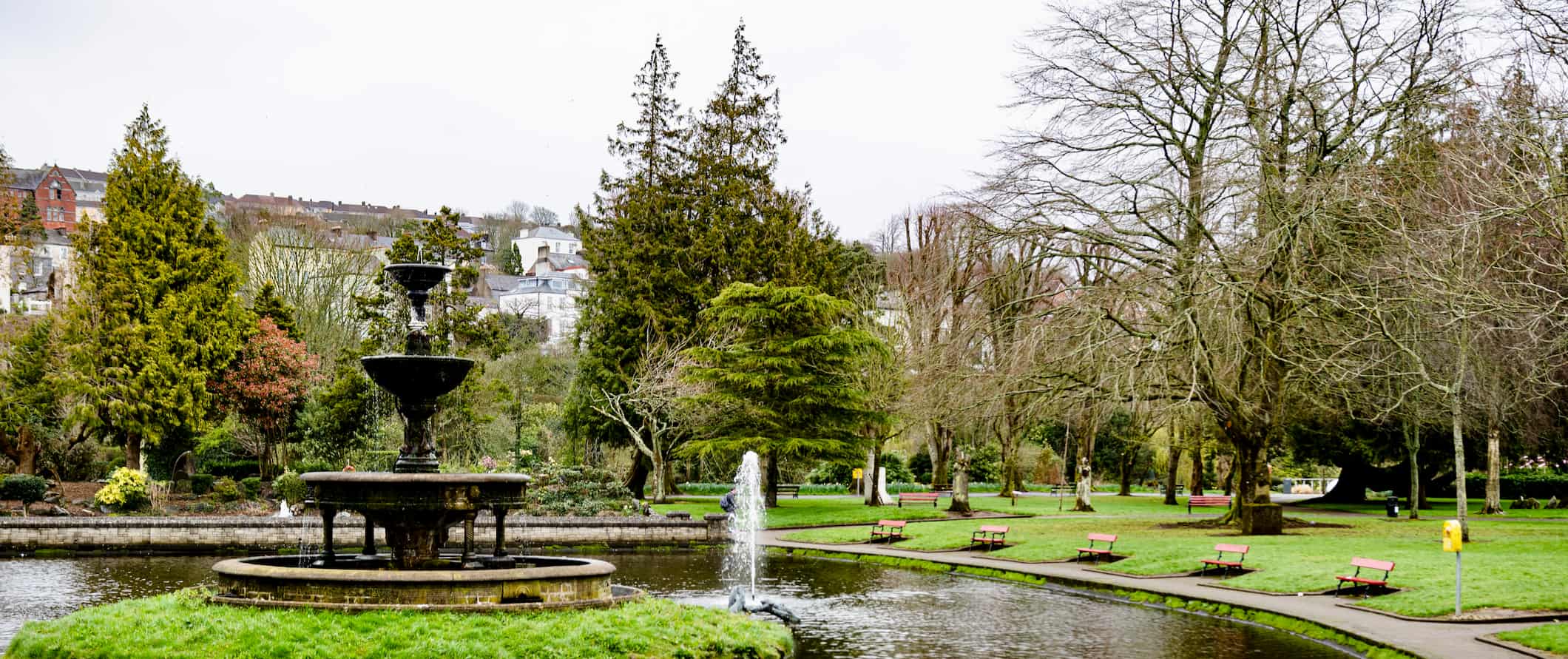 Public transportation – Cork's bus network is run by Bus Éireann, which has good coverage throughout the city. A single fare costs 1.55 while a day pass costs 4.40 EUR. You can also buy a day pass for 4.50 EUR or a week-long pass for 18.60 EUR.
Taxi – Taxis in Cork charge an initial fare of 4.50 EUR, then 2.22 EUR per kilometer after that. The bus covers pretty much everything though so skip the cabs if you can — they add up fast!
There are no ridesharing apps like Uber here.
Bicycle – The city has a bike-share program with 32 stations and 330 bikes. A security deposit of 150 EUR is required and a 3-day subscription is 3 EUR. The first 30 minutes of each ride are free. After that, it's 0.50 EUR for the first hour, 1.50 EUR for two hours, 3.50 EUR for three hours, and 4.50 for four hours. Every hour after that is a 0.50 EUR increase. However, if you return the bike every 30 minutes you won't have to pay the hourly fee.
Car rental – Car rentals here can be found for as little as 25 EUR per day for a multi-day rental. You won't need a vehicle to get around the city, however, they can be handy for exploring the region and doing day trips. Renters need to be at least 21 years old. Also, keep in mind that they drive on the left in Ireland.
For the best car rental prices, use Discover Cars.
When to Go to Cork
Cork's temperate climate makes for a good destination to visit year-round, keeping in mind that you're likely to encounter lots of rain throughout your visit (especially in the fall and winter).
In winter, temperatures rarely fall below freezing and the average high sits around 5°C (49°F) per day. Expect brisk, windy weather with lots of rain. Unless you're planning to just visit museums and stay indoors, I'd avoid visiting during the winter. The weather is tolerable, but it's far from ideal.
The summer (June-August) is the warmest and busiest time to visit. Average temperatures hover between 15-20°C (59-68°F) and can climb up to 25°C (77°F). The city is lively and fun during this time, though you'll want to book in advance since the hostels are few and far between and can fill up.
Shoulder seasons (April-May and September-October) are excellent times to visit as the temperatures are still mild and the city isn't busy. While rain is common, the weather is still nice enough for hiking and exploring on foot. Just be sure to book in advance if you're coming for St. Patrick's Day as the city fills up fast. Bring a rain jacket too!
How to Stay Safe in Cork
Cork is very safe and the risk of violent crime here is low. That said, scams and pickpocketing can occur on crowded public transportation and at busy bars so always keep your valuables out of reach.
If you're going out to the pub at night, only bring the cash you need. Leave the rest locked up in your accommodation.
Scams here are rare, but if you're worried about getting ripped off you can read about common travel scams to avoid here.
If you rent a car, don't leave valuables inside the vehicle overnight. While break-ins are rare, they can still occur.
Solo female travelers should generally feel safe here, however, the standard precautions apply (never leave your drink unattended at the bar, never walk home alone intoxicated, etc.).
If you do experience an emergency, dial 112 or 999 for assistance.
The most important piece of advice I can offer is to purchase good travel insurance. Travel insurance will protect you against illness, injury, theft, and cancellations. It's comprehensive protection in case anything goes wrong. I never go on a trip without it as I've had to use it many times in the past. You can use the widget below to find the policy right for you:
Cork Travel Guide: The Best Booking Resources
These are my favorite companies to use when I travel. They consistently have the best deals, offer world-class customer service and great value, and overall, are better than their competitors. They are the companies I use the most and are always the starting point in my search for travel deals.
Skyscanner – Skyscanner is my favorite flight search engine. They search small websites and budget airlines that larger search sites tend to miss. They are hands down the number one place to start.
Hostelworld – This is the best hostel accommodation site out there with the largest inventory, best search interface, and widest availability.
Booking.com – The best all around booking site that constantly provides the cheapest and lowest rates. They have the widest selection of budget accommodation. In all my tests, they've always had the cheapest rates out of all the booking websites.
HostelPass – This new card gives you up to 20% off hostels throughout Europe. It's a great way to save money. They're constantly adding new hostels too. I've always wanted something like this and glad it finallt exists.
Get Your Guide – Get Your Guide is a huge online marketplace for tours and excursions. They have tons of tour options available in cities all around the world, including everything from cooking classes, walking tours, street art lessons, and more!
The Man in Seat 61 – This website is the ultimate guide to train travel anywhere in the world. They have the most comprehensive information on routes, times, prices, and train conditions. If you are planning a long train journey or some epic train trip, consult this site.
Rome2Rio – This website allows you to see how to get from point A to point B the best and cheapest way possible. It will give you all the bus, train, plane, or boat routes that can get you there as well as how much they cost.
FlixBus – Flixbus has routes between 20 European countries with prices starting as low 5 EUR! Their buses include WiFi, electrical outlets, a free checked bag.
SafetyWing – Safety Wing offers convenient and affordable plans tailored to digital nomads and long-term travelers. They have cheap monthly plans, great customer service, and an easy-to-use claims process that makes it perfect for those on the road.
LifeStraw – My go-to company for reusable water bottles with built-in filters so you can ensure your drinking water is always clean and safe.
Unbound Merino – They make lightweight, durable, easy-to-clean travel clothing.
Top Travel Credit Cards – Points are the best way to cut down travel expenses. Here's my favorite point earning credit cards so you can get free travel!
Cork Travel Guide: Related Articles
Want more info? Check out all the articles I've written on backpacking/traveling Cork and continue planning your trip: