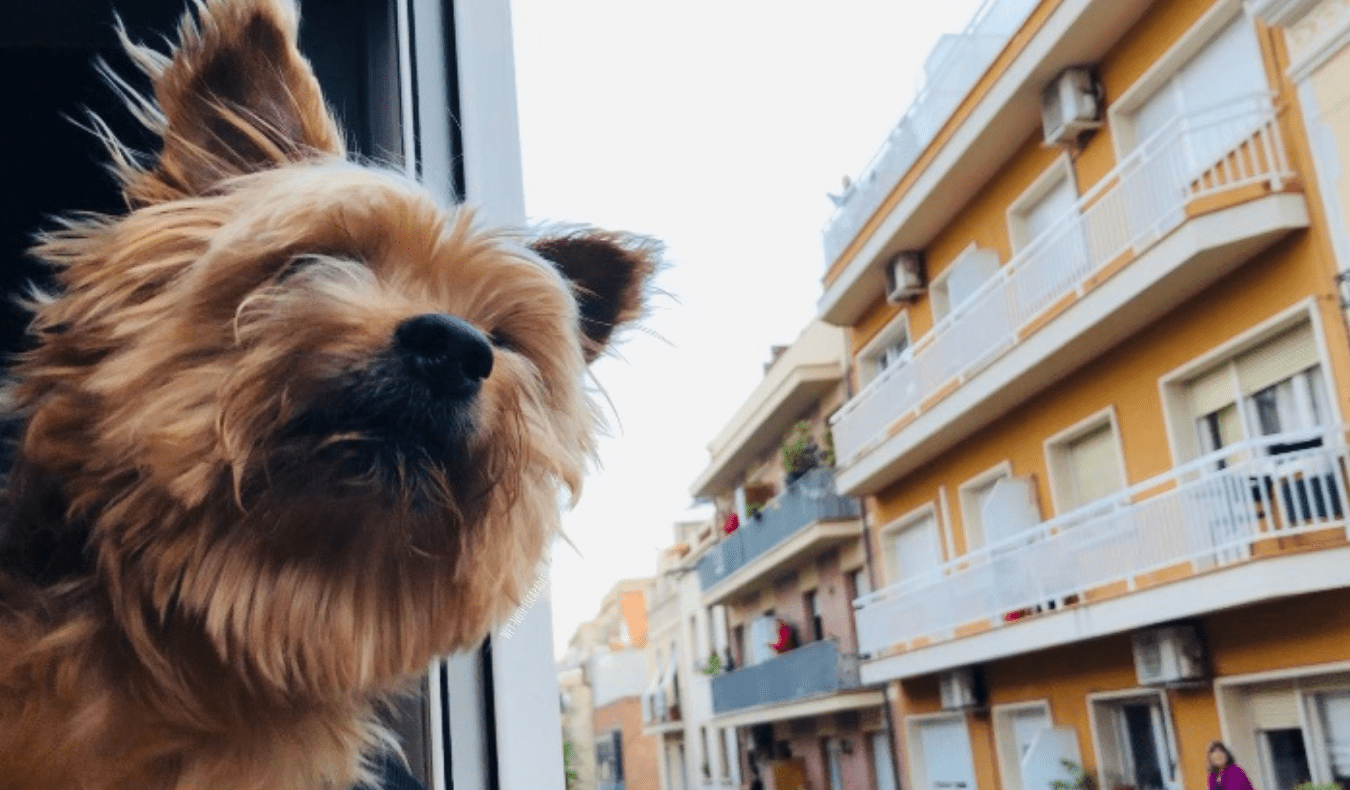 Posted: 10/27/22 | October 27th, 2022
This is a guest post from Angelina (Gigi) Chow, who blogs about international dog travel at Wet Nose Escapades. For the last five years, she has flown her ultra-bossy Yorkshire terrier Roger Wellington on over 50 flights across more than 20 countries. She's here to tell you what mistakes to avoid when traveling with your small dog.
With dog ownership on the rise, many people are not only new to dog parenthood but also dog travel. According to the American Society for the Prevention of Cruelty to Animals (ASPCA), more than 23 million American households (nearly one in five nationwide) adopted a pet during the pandemic. And approximately 37% of pet owners travel with their pets, compared to just 19% a decade ago. The US Department of Transportation estimates that over two million pets travel by air each year.
With travel demand storming back post-pandemic, these statistics are projected to skyrocket year after year. In addition to the usual road trips, many dogs are now flying on planes for the first time. Although it seems glamorous to take your pooch to a Parisian café or meander around the Jardin de Luxembourg, the stakes of traveling with it are high, if not done correctly. Even if your dog lands safely at the destination, it doesn't necessarily mean that the flight wasn't a stressful or traumatic experience for it.
Unless you have a service animal, in-cabin air travel is usually a small dog's game. Those that are too big to fly in-cabin (often capped at 16-20 lbs., depending on the airline) must travel in the cargo hold as checked baggage or shipping cargo. Due to extreme hot or cold temperatures, poor ventilation, rough handling, and lack of monitoring, animal welfare organizations like the Humane Society and PETA generally advise against flying your dog in the cargo hold. So flying in-cabin is always the safer choice.
After over five years of globetrotting with my 7-lb. Yorkie Roger Wellington, I've learned that preparation is key for every in-cabin flight. Whether you're planning a weekend getaway or overseas vacation, you must avoid these nine newbie mistakes when traveling with your small dog.
1. Not investing enough time into carrier training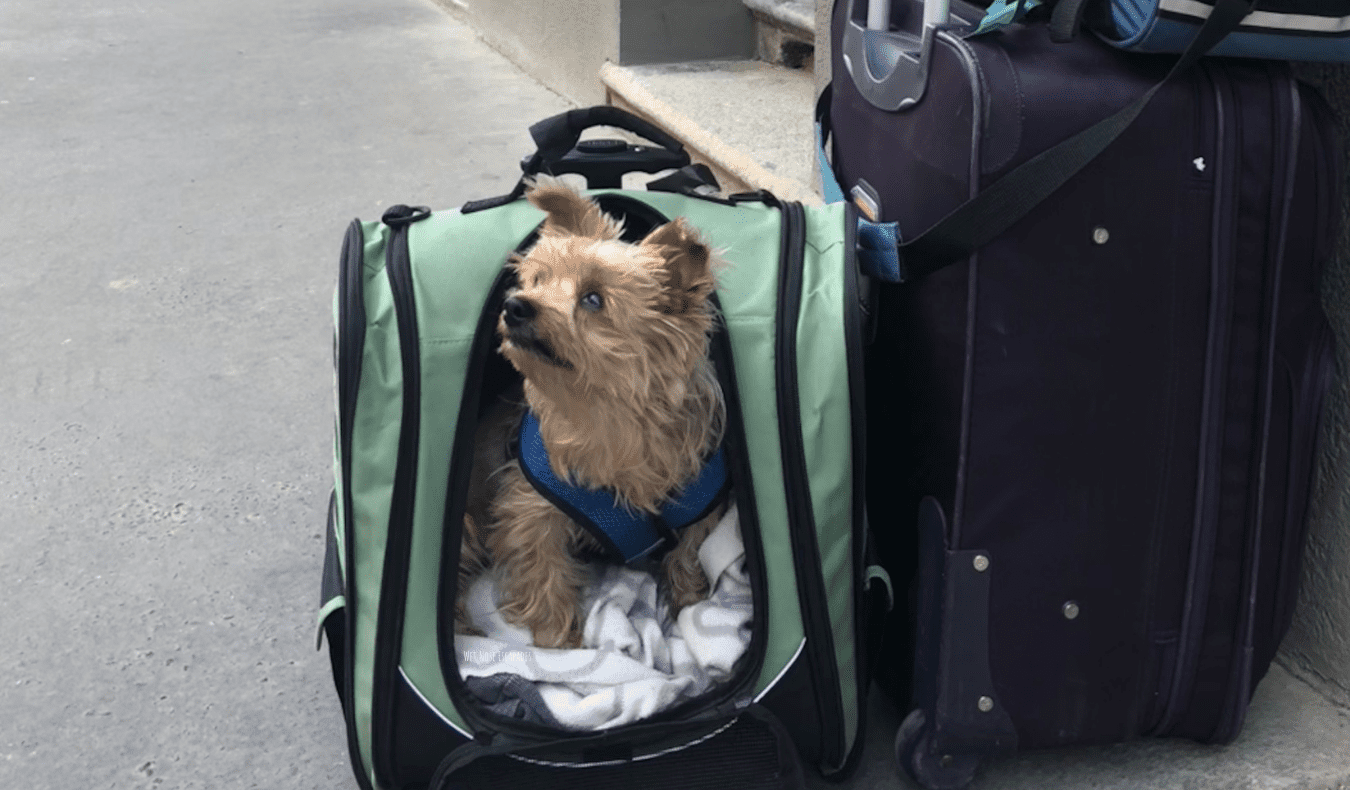 Carrier training is the most important step in flying with your small dog. The objective is to help your pet feel comfortable and safe inside the carrier before a flight. This step must not be overlooked, as it takes patience, time, and lots of treats. You should invest at least two to three months doing daily carrier training before your pet's first long-haul international flight, and a month minimum before a domestic flight. Otherwise, the trip can be a nerve-racking experience for the animal.
Daily repetition is crucial for success. For three months before Roger W.'s first international flight to Paris, I spent at least 20 minutes every single day transforming the carrier into the most exciting place in the world. To entice him, I put his favorite toys and treats inside the carrier, so he would go in for a sniff.
I recommend starting slowly, that is, having your dog explore the carrier for a few minutes a day, and then gradually closing it up once it voluntarily goes inside for the third or fourth time. Increase the training time every day with the intent of creating a safe haven inside the carrier. Depending on the length of the flight, you'll want to train your pet to feel comfortable there for at least 1-3 hours before travel day. The more at ease your dog feels inside the carrier, the better it will cope with the flight.
Get my tips on how to choose the best carrier for your small dog.
2. Not researching the return flight requirements
Most people who plan on traveling internationally with their dogs focus on conducting one-way research, e.g. how to get their pooch to Paris or Rome. They do minimal research for their return flight until it's almost time to go home.
Unless you're moving permanently, you must make sure you meet the requirements for your dog to return to the US, which may differ based on where you've traveled with it. Your state of arrival may also have additional requirements.
For instance, dogs imported into New York State from outside the US must have a Certificate of Veterinary Inspection (CVI) issued 30 days or less before entry by a veterinarian. The certificate should have a one-year or three-year rabies vaccination record.
It's crucial to understand that return to the US ultimately depends on where your dog has been. For example, there is a temporary suspension until January 2023 for dogs coming from "high-risk" countries with rabies (e.g., Brazil, Cuba, China, Russia, etc.). If you are trying to return to the US from a country so classified, then your pet must have a CDC Dog Import Permit or a current, valid, US-issued rabies vaccination certificate, plus proof of an ISO-compatible microchip. It also must be at least six months old, and healthy upon arrival (at one of the 18 designated airports with a CDC quarantine station).
For re-entry to the US from a country NOT considered high-risk for rabies (e.g., France, Belgium, Italy, UK, etc.), your dog can enter at any port with a six-month travel history statement and healthy appearance. It must also be at least six months old and microchipped, and have a CDC Import Dog Permit or valid US-issued rabies vaccination certificate.
If you're traveling throughout Europe with your dog, you should note that some countries are considered "high-risk" for rabies by the EU (for instance, Montenegro). This means your pet will need a titer test before returning to a "rabies-controlled" country in the EU.
To find out exactly what requirements you need to meet, you can get more information on USDA APHIS.
Besides rabies regulations, there are also specific requirements if you're returning to the US from countries where screwworm is known to exist or not declared free of foot-and-mouth disease.
3. Making your dog's first flight an international one
Long-haul flights are difficult for everyone, and your little furry traveler is no exception. No matter how confident you feel about your small dog's world-traveling capabilities, its very first flight experience should never be a long-haul international flight. For your pooch's sake, it's best to ease its way in by hopping on at least one domestic flight before traveling overseas. I flew Roger W. on four flights from San Francisco to Los Angeles (and back) and from California to NYC before committing to a 10+-hour flight from Los Angeles to Paris.
Unlike humans, dogs have no idea where they're going and how long they must remain on the plane. So the more exposure to flight you can provide your small dog, the better it will fare on the big (long) travel day.
And, it's not just the act of flying that your pet should be familiar with, but also the overall airport environment. For instance, it helps to acquaint your small dog with plane noise, airport sounds, crowds, TSA screening, and the boarding process. All in all, familiarity breeds comfort.
4. Booking a flight with more than one layover
While it's tempting to save money by choosing an itinerary with multiple layovers, you should fly direct with your small dog whenever possible. Again, they don't know where they're going and how long it takes to get there. Even one seemingly quick layover can add more stress to your dog's little body on a long travel day. If multiple layovers are impossible to avoid, you should give your pet some much-needed rest by spending a few days to a week at the layover destination before hopping on another flight.
Often, I'm asked if it's better to take one long flight or shorter flights with a layover. My rule of thumb is that if the flight is longer than 11 or 12 hours, I suggest breaking down the travel day. The shorter the journey, the easier it'll be for your dog. A few days of rest can help it reset and re-energize for the next travel day. Plus, you both get to explore a different place before reaching the final destination!
5. Not exhausting your dog's energy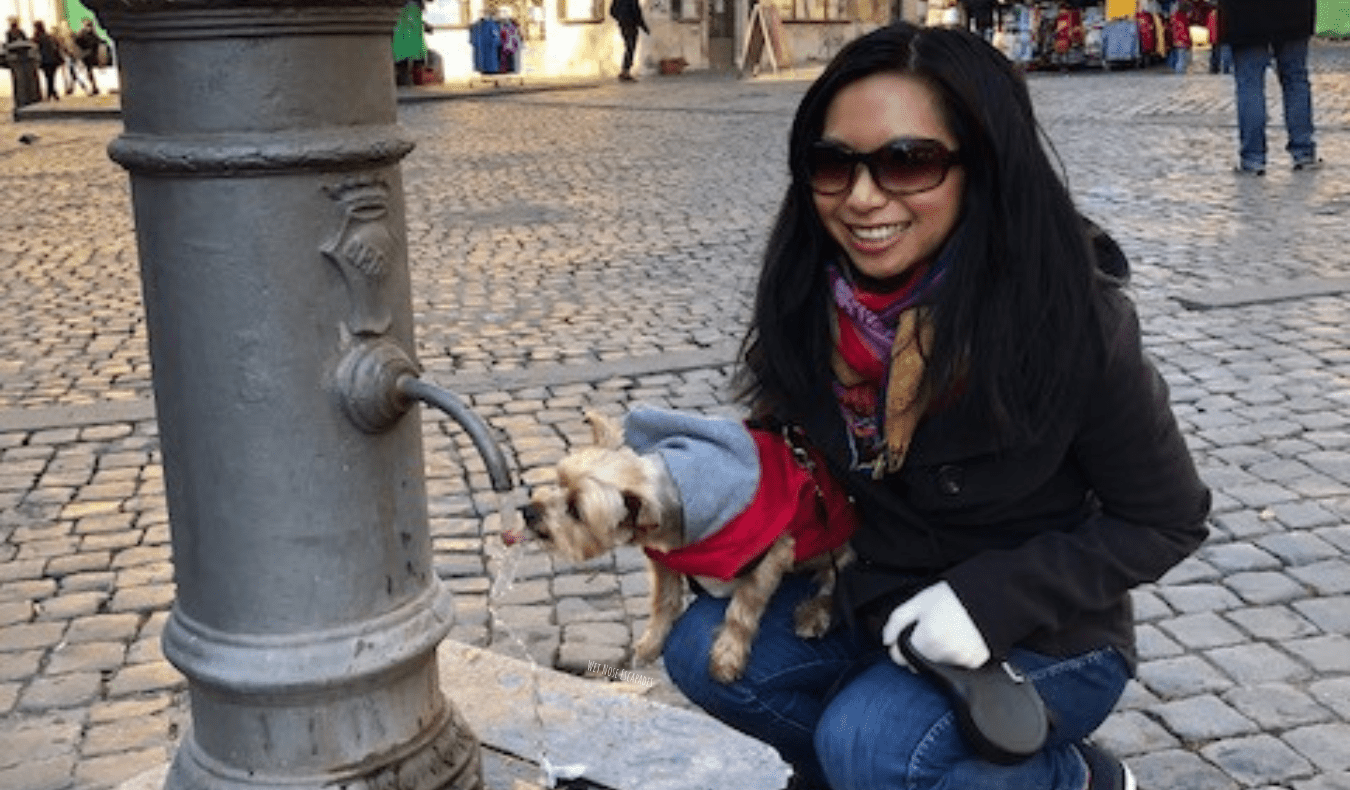 Before any flight, it's imperative to exercise your pet to exhaust its energy. As the old saying goes, a tired dog is a happy dog! Make it a routine to walk it before every flight to ensure an effortless, relaxing journey. The key here is not to force your dog into intense physical activity but to just add an extra 15-20 minutes of exercise and playtime to help it sleep through the flight. The longer it can sleep on the plane, the smoother the ride will be.
However, please keep your dog's overall health and weather conditions in mind before extending the time: of course, it shouldn't endure an extra 15 minutes out in the extreme heat or cold.
For long-haul flights, I always make sure Roger W. relieves himself before heading to the airport. His walks typically take 45 minutes, so I would extend it to 60 minutes to tire him out a bit more. Upon arrival at the airport, I also walk him around the exterior grounds and take him to the outdoor pet relief area, if any. You can find pet relief areas at US airports here.
After checking in for our flight at the counter, I take him back outside for one last potty break. Even though many airports have pet relief areas inside the terminals now, Roger W. strongly prefers the outdoors over artificial lawn, which is found at most indoor pet relief rooms. If your dog has no problem relieving himself on the artificial lawn (which generally has a diverse collection of "pee-mail"), you probably won't need to take it outside again.
6. Not being strategic with water and food intake
In the world of air travel, people tend to have an extremely low tolerance for "misbehaving" dogs, especially when it comes to accidents. No one wants to sit next to a dog (regardless of how tiny) who just wet the floor (the same goes for barking). Therefore, prevent accidents by strategizing feeding times and water and food portions, before and during the flight, in addition to potty breaks. Never fly your small dog on a full or empty stomach; the ideal feeding time should be roughly around two hours before heading to the airport, so as to allow time for digestion and relief.
Depending on the temperature in-cabin, I offer fresh water to Roger W. every 3-4 hours on long-haul flights (seven hours or longer) and every two hours on short-haul flights (under seven hours) in addition to assessing his needs. I also prefer giving him light meals or small portions throughout the flight to balance preventing accidents and ensuring that he has enough to eat. If the flight is under four hours, I would only give treats to reward good behavior and withhold actual meals until landing. The longer the flight, the more calculated you'll have to be with water and food intake.
7. Not being prepared for accidents
As mentioned earlier, "misbehaving" dogs are frowned upon, and the last thing you want to do is scramble to find supplies to clean up after your pet. No matter how potty-trained your small dog is, accidents can still happen in a new environment, especially a stressful one.
Even with months invested in carrier training, accidents may still occur, since confined dogs are merely trying their best to "hold it" for as long as possible to avoid soiling their beds. Whether you're walking your pooch inside the terminal or flying in-cabin 35,000 feet in the air, you should have poop bags, pee pads, dog wipes, and hand wipes handy, so you can quickly clean up after your dog without commotion. Pack these essential items inside your personal item or carry-on, where you can easily access them.
Remember to be empathetic if you catch your dog in action, because it has either held it in for a long time or feels anxious in the unfamiliar environment. Don't make a scene or scream at it — just swiftly clean it up and move on (plus, dogs learn best through positive reinforcement anyway).
Also: Be realistic! After a 10-hour flight, do you expect your dog to "hold it" until it walks out of the airport or makes it to a pet relief area? Even if a four-hour flight may not sound so long, that can easily add up to seven hours if you account for pre-flight check-in, TSA screening, boarding, and deboarding. Roger W. has never had an accident on a plane in over five years of traveling, but I stay prepared for quick and easy cleanup if an accident occurs.
8. Flaunting your dog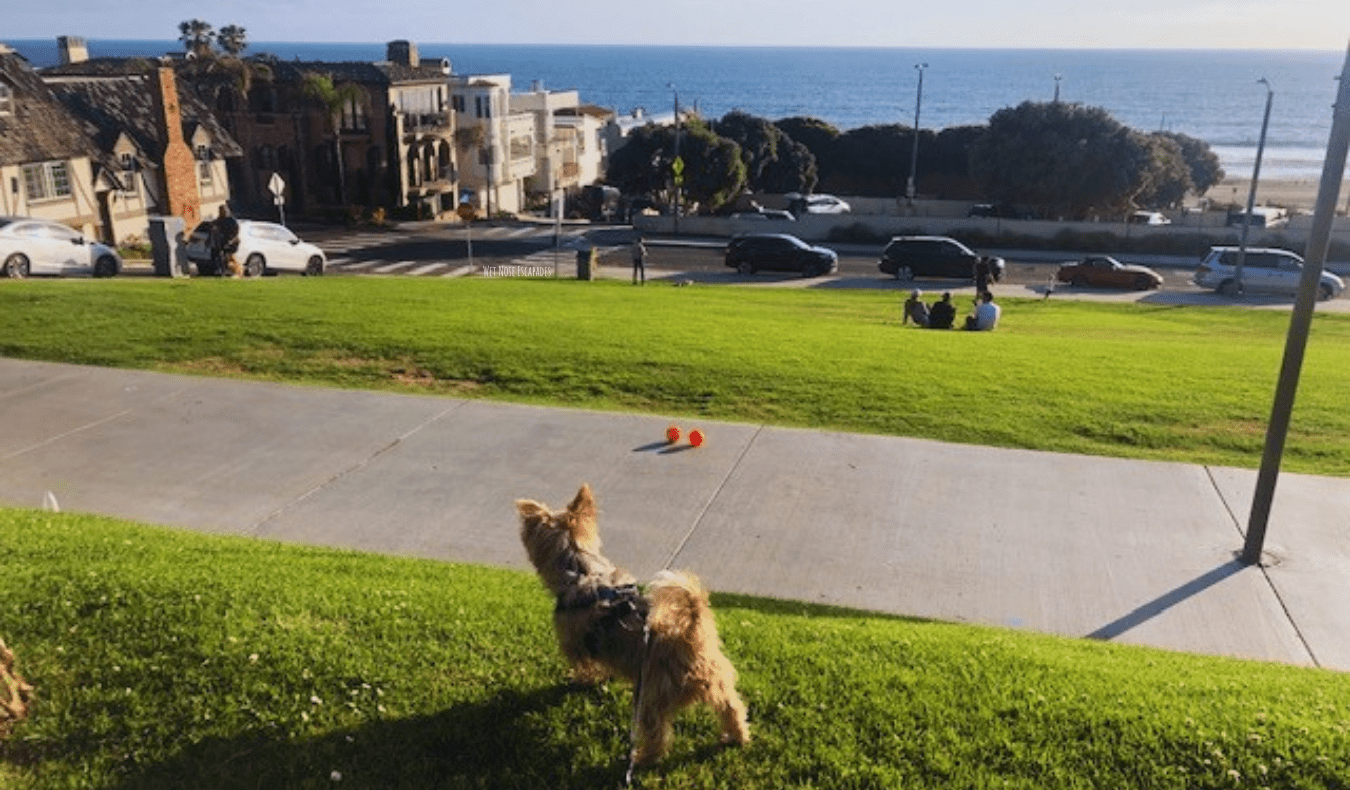 While you'll meet many dog-loving travelers, you'll also find others who are indifferent, scared, or even disgusted by your mini four-legged traveler. Although it may be disheartening to accept, you should never assume everyone likes dogs or feels comfortable with them. Respect the people who may fear or dislike them, feel uneasy around them, or suffer from allergies.
Always keep a low profile unless you've scanned the room. Don't flaunt your small dog; you don't want a disgruntled passenger making a petty complaint about your pet's behavior or presence. The less attention, the better.
Again, "misbehaving" dogs are rarely tolerated by passengers or airline staff. Unfortunately, even snot-shooting, screaming babies have better luck than quiet, well-behaved lap dogs. Most passengers don't notice that I have a small dog on the plane until it comes time to deboard, which clearly shows how well-behaved Roger W. is in a public setting.
Instead of getting into an unnecessary verbal altercation with dog-hating passengers, you'd benefit by ignoring them and ensuring that your pet exhibits good manners, from airline check-in through the flight duration and on to baggage claim.
When walking inside the airport, keep your pet leashed or inside the carrier, and maintain distance from other people. Even at Los Angeles International Airport, we once encountered a young family of a culturally different background, with kids who were screaming and running away as we walked by.
9. Not monitoring your dog throughout the flight
Although you may feel relieved once your pet makes it on the plane, the real journey has just begun. A number of things can still go wrong up in the air, from restlessness to ventilation issues to accidents. Whether you have a perfectly healthy pup or a senior dog (like Roger W.), you should keep a vigilant eye on it and stay awake as much as possible.
Even if your little pooch is snoring on its back with four paws in the air, you shouldn't zone out completely, in case of an emergency. Keep the volume low on your earphones, and check on your dog consistently throughout the flight.
Shortly after takeoff on a flight from Madrid to Geneva, Roger W. started panting and struggling, because the plane was incredibly stuffy. I immediately unzipped the carrier so he could have more air, but then got in trouble with the flight attendants for breaking the rules. However, since no flight is ever worth my dog's life, I was determined to prevail. In tears, I pleaded with two flight attendants for 15 minutes before they finally left us alone.
***
Traveling with Roger W. has not only deepened the bond between us but also allowed me to make new connections and lasting friendships around the world. It creates a more "local"" experience and takes me to places that I would not have gone without a dog.
With many airlines, accommodations, and establishments catering to pooches nowadays, traveling with your small dog has never been easier. As long as you make its health, comfort, and safety a priority, you can have the most amazing wanderlust experience together.
Since resigning from the conventional office in 2016, Angelina (Gigi) Chow has been living the nomadic life with her Yorkie, Roger Wellington. She is the creator behind Wet Nose Escapades, the international dog travel blog narrated by Roger W. himself. She is also the author of How to Travel with Your Dog: Roger Wellington's Expert Guide to International Dog Travel. Follow their escapades on YouTube, Instagram, Facebook, and Twitter.
Book Your Trip: Logistical Tips and Tricks
Book Your Flight
Find a cheap flight by using Skyscanner. It's my favorite search engine because it searches websites and airlines around the globe so you always know no stone is being left unturned.
Book Your Accommodation
You can book your hostel with Hostelworld. If you want to stay somewhere other than a hostel, use Booking.com as it consistently returns the cheapest rates for guesthouses and hotels.
Don't Forget Travel Insurance
Travel insurance will protect you against illness, injury, theft, and cancellations. It's comprehensive protection in case anything goes wrong. I never go on a trip without it as I've had to use it many times in the past. My favorite companies that offer the best service and value are:
Want to Travel for Free?
Travel credit cards allow you to earn points that can be redeemed for free flights and accommodation — all without any extra spending. Check out my guide to picking the right card and my current favorites to get started and see the latest best deals.
Ready to Book Your Trip?
Check out my resource page for the best companies to use when you travel. I list all the ones I use when I travel. They are the best in class and you can't go wrong using them on your trip.