"I would've never thought I would have gotten out of my city, where people hurt, and do bad things to one another…..It makes me want to travel and learn the history of every country in the world!" —Tija, junior at Anacostia High School
As a former high school history teacher, I know the value of an education. I know I'm privileged enough to be able to travel the world and do what I want because of getting a good education. Not everyone gets that chance. Let's face it: not everyone is able to travel. Whether it's money, family obligations, or circumstance, travel is out of reach for a large percentage of the world's population. Most people never even leave their own state let alone the country (only 35% of Americans have a passport!).
This is especially true for students in underserved communities – from inner city Chicago to the middle-of-nowhere Idaho. These students – in communities and from families with limited resources – don't get a chance to expand their worldview, meet people from other cultures, and bring what they learn in the classroom to life!
That is why in 2015, I created FLYTE. While many wealthy school districts send students on overseas educational trips, schools and teachers in underserved areas have little or no opportunity to offer their students this experiences. Their schools and communities lack the resources to make such a trip happen. I wanted to create an organization in which was open to everyone around the country. I wanted an organization that helped people in forgotten parts of the country because everyone deserves a chance to see and learn about the world!
At FLYTE, we work with students in underserved communities to promote the benefits of travel, education, and cultural awareness by funding overseas educational programs. We provide teachers and students with the planning and funding they need to take what they learn in the classroom and put it to use in the real world!
Current School Partner
Based in Oakland, California, Envision Academy serves students from low-income households. Many of them are first-generation immigrants and will be the first in their family to go to college. The school cultivates its students to become rigorous and reflective thinkers who uphold the school's core values of respect, community, justice, growth, and discipline.
FLYTE will send them to Colombia in June 2019!
In his application, Jeremy wrote that at Envision Academy they want our students to be curious, collaborative, critical thinkers who are inspired agents of change. A cultural analysis is a perfect way to empower them to do so. All of our instruction is around project-based learning with real-world connections. FLYTE is as real-world connection as they can get! By stepping out of their comfort zones, our students can engage in collaborative inquiry and analysis in order to see their community through a new lens.
His students will explore Colombia through a different lens both literally and figuratively since Jeremy is a Digital Media Arts teacher and through the coursework that will be integrated into the trip, they'll learn how to use photography, film, and art to tell their own story. When they come home from their trip they will share all the lessons gained from their journey with their local Oakland community.
Donations can be made by clicking this link.
Articles About FLYTE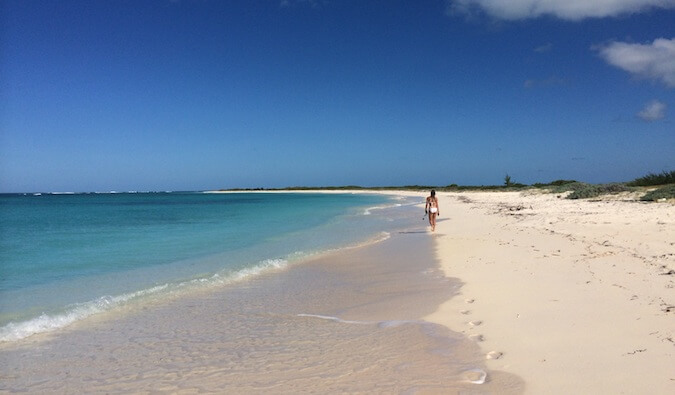 Updated: 1/16/2020 | January 16, 2020 Let's face it: not everyone is going to able to travel. Whether it's money, family obligations, or circumstance, travel is out of reach for a large percentage of the world's population. In the "quit your job to travel the world" cheerleading that happens so often on travel websites (including […]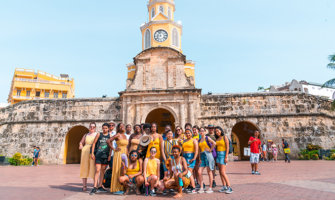 Posted: 8/26/2019 | August 26th, 2019 When I started my nonprofit Foundation for Learning and Youth Travel Education (FLYTE), my goal was to make international travel accessible to low-income youth across the country, who are incredibly passionate and smart but would never have the opportunity to travel abroad otherwise. Earlier this year, we raised $15,000 […]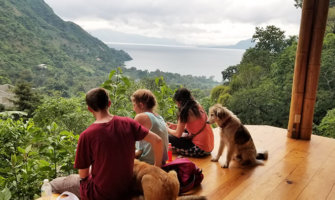 Posted: 02/14/2019 | February 14th, 2019 As travelers, we constantly meet people from around the world and experience cultures and values different than our own. I think that is why we travelers tend to (generally) be more open-minded. We want to see the differences in the world. Traveling gives us a broader perspective and understanding […]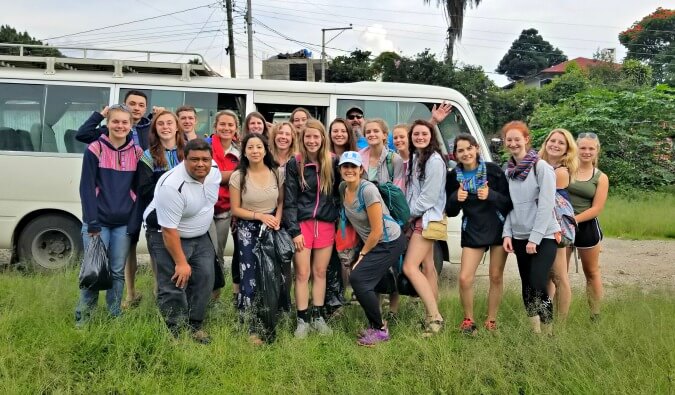 FLYTE's students from Victor, Montana are back from their educational service trip to Guatemala, with plenty of new experiences and wise lessons learned!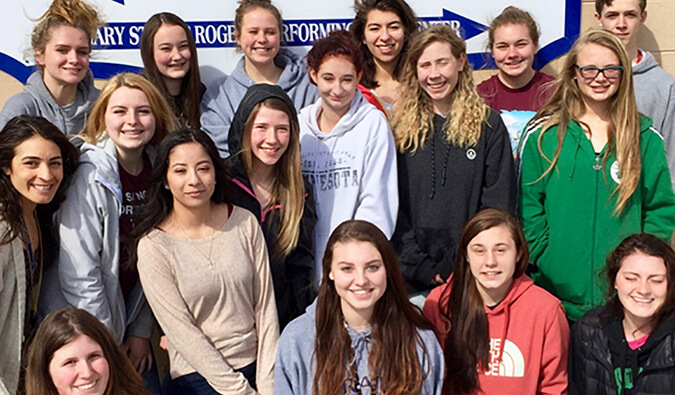 Dear fabulous reader, I was in the shower (where I do some of my best thinking), pondering all the political fighting and social media outrage that seems to happen every week. Well, ok every day!! Each day, people yell into the echo chamber. I don't know about you, but I have slight "outrage fatigue." I […]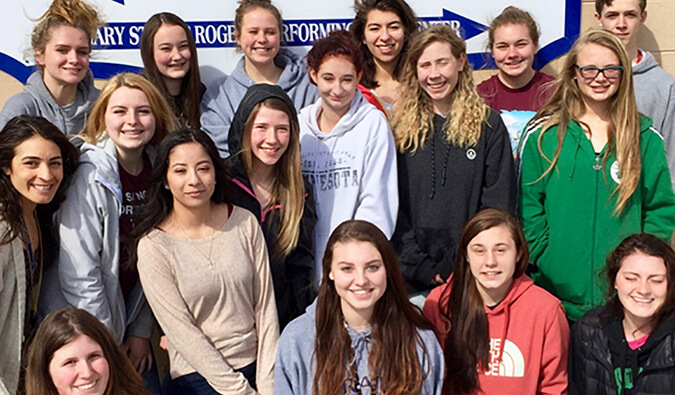 FLYTE is sending another awesome group of students on the trip of a lifetime! Later this year, a group of students from Montana will be traveling to Guatemala to experience the culture and to do some volunteering. Help us reach our fundraising goal so we can make sure these deserving students have an amazing and life-changing experience!
Two years ago I started FLYTE, a charity designed to help students from underserved communities see the world. Since then, we have raised over $100,000 and sent three classes on trips around the world. Here are updates on the organization.
Today I want to talk about FLYTE, this website's nonprofit arm. This post has updates on new changes to the program, volunteer and internship opportunities, funding updates, and information about the group of kids we're sending to Ecuador (thanks to you!)
This group of students are going to Quito to learn about the culture and volunteer. They're part of the FLYTE program and we're super excited to have them!
Make a world of difference in a young person's life by giving them the gift of travel! And exciting news: FLYTE is now a 501(c)(3) nonprofit! This means that all of your donations are tax-deductible! All of your donations go to supporting schools going on actual trips -- like this next group of students from Southeast DC!
Travel is a powerful agent for change. It broadens our horizons and helps us find our purpose. Unfortunately, not everyone is lucky enough to travel — especially young students. Not everyone has parents to take them on round-the-world adventures or send them to study abroad. Most schools don't have the resources to maintain their art and gym classes, let alone send students on trips outside their community. But we're going to do something about it!
About FLYTE
FLYTE is certified federal 501(c)(3) operating organization, established in December 2015 by Matthew Kepnes, founder of the website Nomadic Matt and author of the best-selling book How to Travel the World on $50 a Day. Matt started FLYTE as a way to help students understand the world beyond their borders and experience the transformative power of travel.
For more information, visit our page at http://www.takeflyte.org