Do you like to read? ME TOO! I average a book a week and read everything from travel to history, biographies, business, psychology, and self-improvement. Not only does reading a book kill a lot of time on planes, trains, and buses, it also makes you a smarter, more educated, well-rounded person.
I recently started a monthly book club to share the best and most helpful books I've read with you. If you are looking for more reading ideas and suggestions, join our monthly club and get a list of books sent to you once a month! It's free and there's only one email per month!
I love reading and want to share all the amazing books I read with you in hopes they will inspire you to travel more and live better.
– Matt
Six reasons to sign up for the book club:
Each month, you'll get one e-mail with four to five book suggestions for you to read and enjoy.
You won't have to wonder if a book is good or not.
You'll get obscure, literary wonders you've never heard of.
You'll learn more about the world and the people in it!
You'll get ideas for future trips.
Because books make you cool!
To get book suggestions sent to you for free, just enter your name and email below:
Want suggestions on what to read? Join my monthly book club and get a list of 3-5 recommended books sent to you each month.
"I want to thank you for helping me rediscover my love for reading with your book suggestions and book club. It helped me create my goal of a book a week this year. Almost there! And the four books I just bought will get me a little bit closer." – Chris S.
Recent Favorite Lists & Author Interviews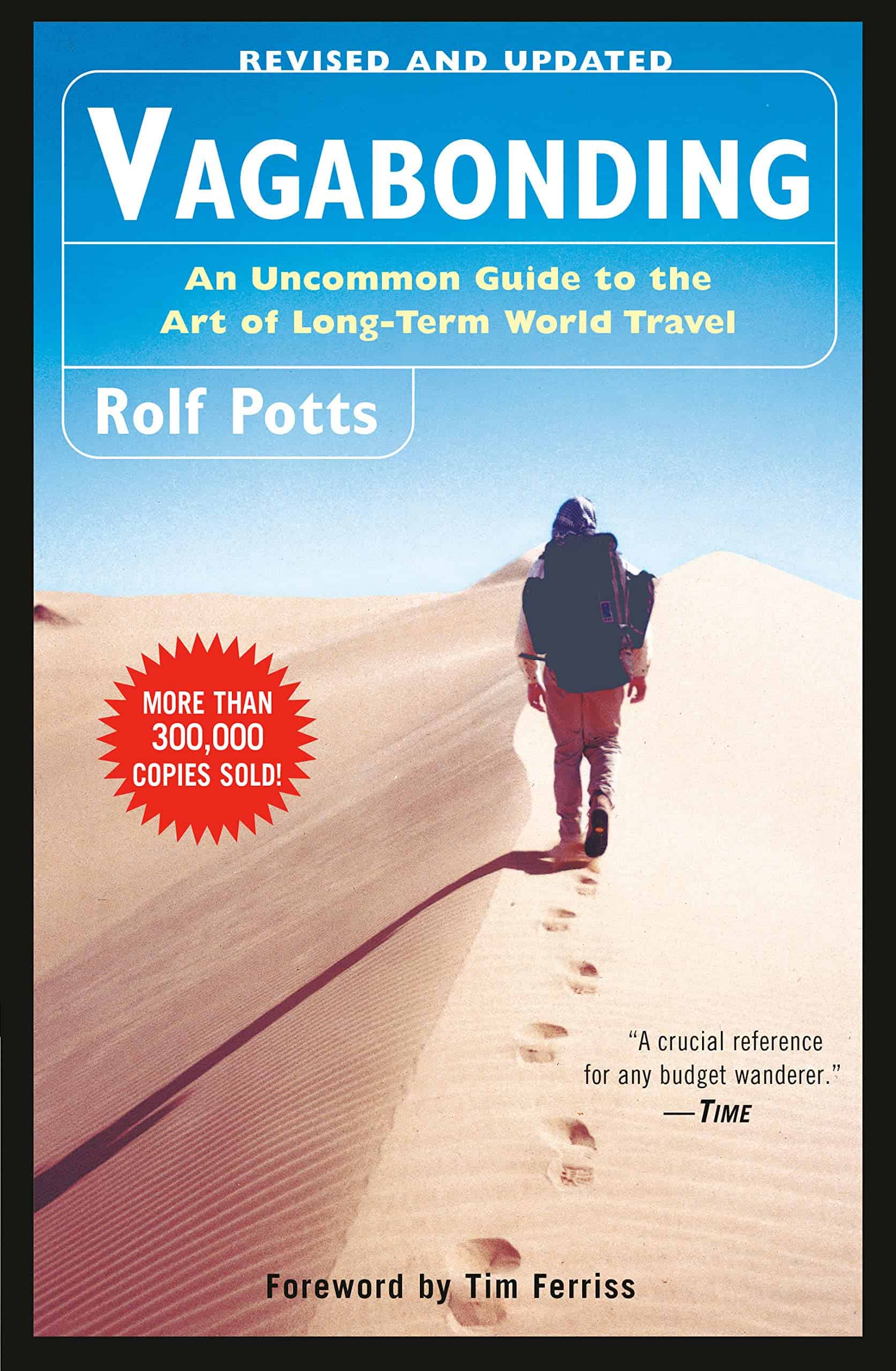 Book of the Month: Vagabonding: An Uncommon Guide to the Art of Long-Term World Travel by Rolf Potts
Many of you have probably read (or re-read) his epic book Vagabonding: An Uncommon Guide to the Art of Long-Term World Travel. Written by the godfather of vagabonding, this is a must-read for those new to (and veterans of) long-term travel. Rolf Potts spent 10 years on the road (he even walked across Israel). This book contains valuable insights, quotes, and a lot of practical information for those looking for a deeper experience on the road. Nomadic Matt has said before that "if long-term travel and backpacking had a bible, this would be it."
It was a treatise on the personal and world benefits of travel, especially long-term travel. This book expresses the philosophy of long-term travel in a digestible, relatable way that quells travelers ache for exploring and solidifies soon-to-be-travelers reasoning for wanting to get up and go. It's an inspirational book and, while an experienced traveler might not get much practical information from it, it remains as good reaffirming read.
At the very least, reading this book will help ease a lot of the fears many of us have about setting off to journey through different parts of the world. Because there's nothing like vagabonding (taking time off from your normal life — from six weeks to four months to two years — to discover and experience the world on your own terms). Travel writer Rolf Potts explains how anyone armed with an independent spirit can achieve the dream of extended overseas travel. Vagabonding is an accessible and inspiring guide to:
Financing your travels
Determining where to go
Adjusting to life on the road
Working and volunteering overseas
Handling adversity as you explore
Re-assimilating back into ordinary life (eventually)
Vagabonding is an indispensable guide for the modern traveler. We're excited to have Rolf Potts joining us for this month's book club. We cannot wait to hear all about the process of writing this book and what's come since its publication 20 years ago.
We'll be talking to Rolf at our next virtual book club meeting on September 7th. Come join us! (It's free.)
If you'd like to see my past favorites, be sure to check out this page with all my favorites on Bookshop. We recently switched to Bookshop because they support small, independent bookstores. The discounts aren't as big as Amazon but you are helping support small booksellers that are the lifeblood for many communities. (But, if you only use Amazon, here's the link to our Amazon page too.)