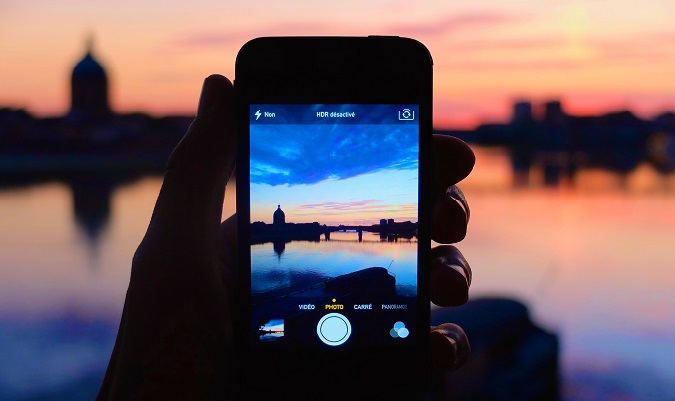 Updated: 11/6/2018 | November 6th, 2018
Dave Dean from Too Many Adapters gives us tips and advice on travel tech and gear. He is our resident expert, trying out new products and seeing what works so you don't end up with gear that breaks and a laptop filled with viruses! This month's column is about how to pick the best phone for when you travel.
As a travel tech writer, I get asked about using smartphones when we travel. The minute we head overseas with our phones, we're hit with a confusing mess of technical jargon, expensive roaming agreements, conflicting advice, and nonworking gear. Trying to discuss the nuances of GSM frequency bands or iPhone unlock codes with a mobile vendor in a dusty Cambodian town isn't my idea of fun, and I doubt it's yours either.
Since we all want our smartphone to work when we travel, I've put together this guide covering everything you need to know about how to get your smartphone working overseas as well as the best smartphones for travel. It's detailed, but not too complicated, and will save you money, time, and plenty of frustration (and has additional resources at the end).
How to Find the Best Travel Phone
To help you find the best travel phone, I've divided this article into 3 main sections. If you don't want to read through everything just click on the links below to jump ahead.
Part #1: Understanding Your Current Phone
Using a phone overseas is relatively easy. You can either get a cheap old phone (think an old 2000s Nokia) or get a newer smartphone that you can unlock and use. There's a lot of phones – from cheap to expensive – out there. The tips on using your phone will relate to you no matter where in the world you are!
1. Will your current phone work overseas??
The first thing to check is whether your phone will physically work overseas. Different countries and cell companies use different technologies and frequencies, and your phone needs to be compatible with them to work.
The most common cellular technology is GSM, and it's widely used throughout much of the world. CDMA is less common, but it is used by Verizon and Sprint in the United States, and a few carriers elsewhere — if your phone only supports CDMA, it's highly unlikely to work internationally.
Even if you do have a GSM phone, though, you still need to make sure it supports the frequencies used in your destinations. For the ability to send and receive calls, texts, and 3G data in most of the world, look for the words "quad band" or the specific bands 850/900/1800/1900 MHz in the specifications. If your phone supports all four, you won't have many issues while traveling. This page lists the exact GSM frequency details for pretty much every country.
But, don't fret, as phones are built these days to work in multiple countries, so there's a 99% chance your phone will work overseas.
2. How do you unlock your phone?

When it comes to travel, you'll hear a lot of talk about unlocked phones, which isn't much use if you don't know what they are and whether you have one.
If you got a free or discounted smartphone by signing up for a service contract, there's a chance it's network locked (this is especially true for Americans). This means your phone company prevents your phone from being used on anything other than its own network. In a particularly shady move, some companies in the US even lock phones that you paid full price for unless you specifically bought the unlocked version.
With a locked phone, you're stuck with paying your cell company's roaming rates from the minute you land in your destination until you arrive back home.
Locked phones are common if you're from the United States, Australia, and New Zealand but less so in Europe and Asia, where paying the full price for unlocked devices is typical. (On the bright side, more and more companies are willing to unlock your phone if you pay full price these days. This especially true for Android devices. Google phones come unlocked already!
An unlocked phone is a phone that you can use anywhere in the world and where you are allowed to replace the SIM card as you travel the world without having to deal with your phone company or pay roaming fees.
The good news is that it's easy to get your phone unlocked.
The first step is always to ask your cell company. Policies vary widely but cell companies in the US are at least legally required to unlock prepaid phones after a year, and contract phones after they've been paid off.
If your carrier refuses to unlock your phone, you can always try to find the appropriate unlocking code yourself. Companies like Unlock Base sell such codes for a few dollars. They aren't guaranteed to work for every device, but the company says it'll return your money if there's a problem.
The best way to unlock your smartphone is to go to independent phone stores and specialized unlocking places and have someone unlock your phone for you. You can find unlock stores all around the world (especially in Southeast Asia).
3. What to do After Your Phone is Unlocked

Once you have an unlocked phone, you simply buy a local SIM card in your destination. The price, approach, and difficulty varies a lot, but you'll typically end up paying between $10 and $50/month for a useful amount of calls, texts, and data. Daily and weekly plans are sometimes available if you're in a country for a shorter period.
This is an inexpensive way to stay connected with phone and data service while you travel. The downside is that you'll have to change SIM cards every time you change countries, so you may end up carrying a stack of SIM cards around the world with you (though I like being reminded of all the places I've been!).
4. Is roaming really that bad?

Yes, almost always. Your existing cellular plan doesn't usually apply overseas, and you'll typically be charged much higher rates every time you make a call, send a text, or use cellular data. Not every company is out to gouge their customers, but stories of people returning home to a bill of several thousand dollars after a short international trip are far from unusual.
There are a couple of rare exceptions – T-Mobile in the US includes free SMS and (slow) data in 120+ countries as part of its Simple Choice plan, and Three in the UK extends your calls, text, and data package to 16+ other countries. If you're not with carriers like these, roaming is an option best left for those with corporate expense accounts, as even the "special" international packages are expensive and a poor value.
Part 2: Tips for Using an Unlocked Phone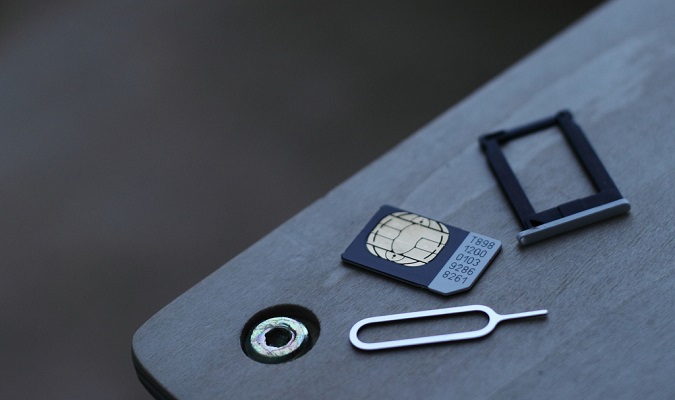 If your phone won't work overseas, or you can't get it unlocked, you still have a few options for using it when you travel! You can do the following:
Only use Wi-Fi — Your smartphone will still connect over Wi-Fi just fine, so replace calling with Skype or Google Voice, SMS with WhatsApp, and download a bunch of offline travel apps to use when you're away from a signal. You'll be surprised how well that approach can work, and not getting notifications all the time is quite refreshing.
Buy a budget smartphone — While there's a lot of junk at the bottom of the smartphone range, there are a few decent phones for travelers under $200. My current favorite is the Motorola Moto G — you'll want to buy a microSD card for some extra storage, but other than that it's a reasonably speedy smartphone, with a battery that lasts all day and a 5″ screen you actually want to use. Tip: grab the "Global" version for maximum compatibility overseas. You'll still need to buy local SIM cards to put in it.
Rent a phone — You can rent phones at airports and from various companies before you leave home, but I'd only consider it for a short trip to a specific country where my usual phone didn't work. For anything other than that, it's cheaper just to buy a new one.
Rent or buy a portable hotspot — Portable hotspots are small gadgets that create a wireless network and share a cellular data connection over it — you can typically connect 5 or 10 devices to the network you create. You can rent one for short trips at an inflated daily or weekly rate, or you can buy an unlocked hotspot and stick a local SIM card in it, just as if it were a phone. Your smartphone will treat this like any other Wi-Fi network.
Use a tablet with cell capabilities — If you already own a 3G/4G tablet, there's a chance it was unlocked when you bought it. If so, you can use this when you travel instead of a phone — just buy a data-only SIM locally, and use Skype and WhatsApp for your phone and SMS requirements. You can also use the tablet as a hotspot, to share the connection among your other devices.
Buy a disposable phone — If you're in a country for a while and all you need are calls, texts, and maybe some light web browsing, just buy the cheapest prepaid phone you can find at the local mobile store. Sure, it'll probably be complete rubbish, but you can often pick these phones up with a bit of credit for next to nothing and they'll do the job for a while. The upside? You really won't care if you drop it in the hostel toilet. If it does survive the length of your trip, just pass it onto to somebody else when you leave.
Part 3: The Best Travel Smartphones
If you're looking to get a smartphone, here are the best ones for travel right now:
***
Getting your smartphone to work overseas without coming home to a huge bill isn't always a straightforward task. But with a bit of time and effort up, you'll know exactly what options you've got when you're on the road and you'll be able to use your phone overseas. Do your research, avoid the rip-offs, buy one of the above best smartphones when you travel, and you'll be able to stay in touch, stay connected, and stay Instagramming when you travel!
Dave runs Too Many Adapters, a site devoted to technology for travelers. A geek as long as he can remember, he worked in IT for 15 years. Now based out of a backpack long term, Dave writes about travel and tech from anywhere with half-decent Internet and a great view. You can also find him talking about the life of a long-term traveler at What's Dave Doing?