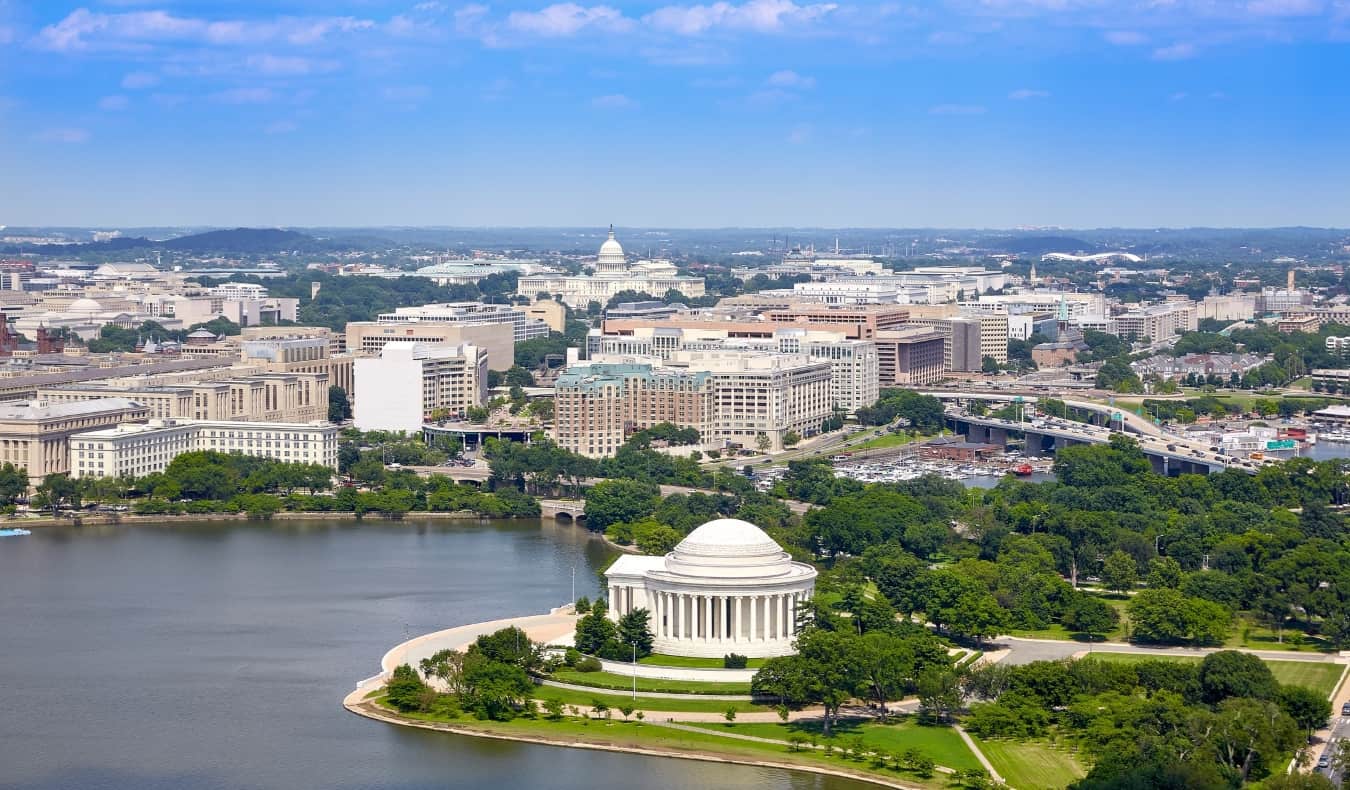 Last Updated: 8/24/23 | August 24th, 2023
Washington D.C. is a place I've been to many times throughout the years. I love the city: there are people from all over the world, there's a ton of things to see and do, incredible bars, natural attractions, diversity, and world-class restaurants.
Yet there's one really big downside to the city: cost.
Washington D.C. is not a cheap city. With all those free-spending politicians, lobbyists, and diplomats floating around driving up prices, costs here are high. Meals, hotels, transportation, parking—they all add up to a lot of money.
Luckily, there are many great free things to do in the city for the budget traveler. Thanks to all the national monuments, parks, and festivals in the city, you can find a lot of free things to do in Washington D.C.
Here's a list of the best free things to do in the city:
Visit the Supreme Court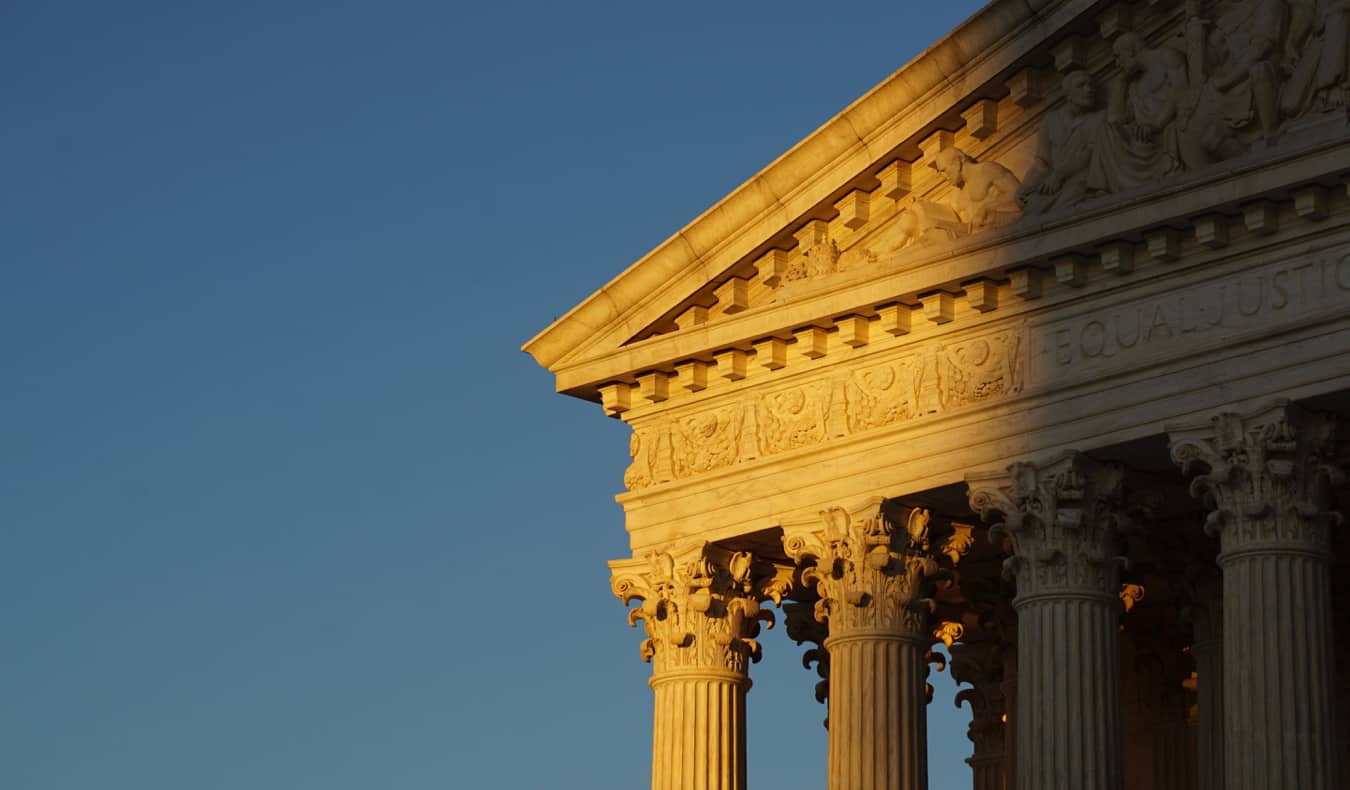 The Supreme Court is the highest court of the land. Its decisions are final. Court sessions are open to the public on a first come, first served basis, so you'll need to line up outside the courthouse beforehand. They're held at 10am and 11am on Mondays, Tuesdays, and Wednesdays, in two-week intervals from October-April. The calendar on the front page of supremecourt.gov shows on which days sessions are being held.
There are also free 30-minute lectures in the main hall that explain how the court functions. There are no guided tours of the buildings, but you can take advantage of the educational lectures, a visitor film, and special exhibitions. (Definitely try to attend one of the lectures as it's a very insightful way to learn about how the court works.)
1 First St NE, supremecourt.gov/visiting. Open Monday-Friday from 9am-3pm. To sit in on a lecture, check the court's calendar. Lectures take place several times throughout the day. Just show up and stand in line.
Tour the Capitol Building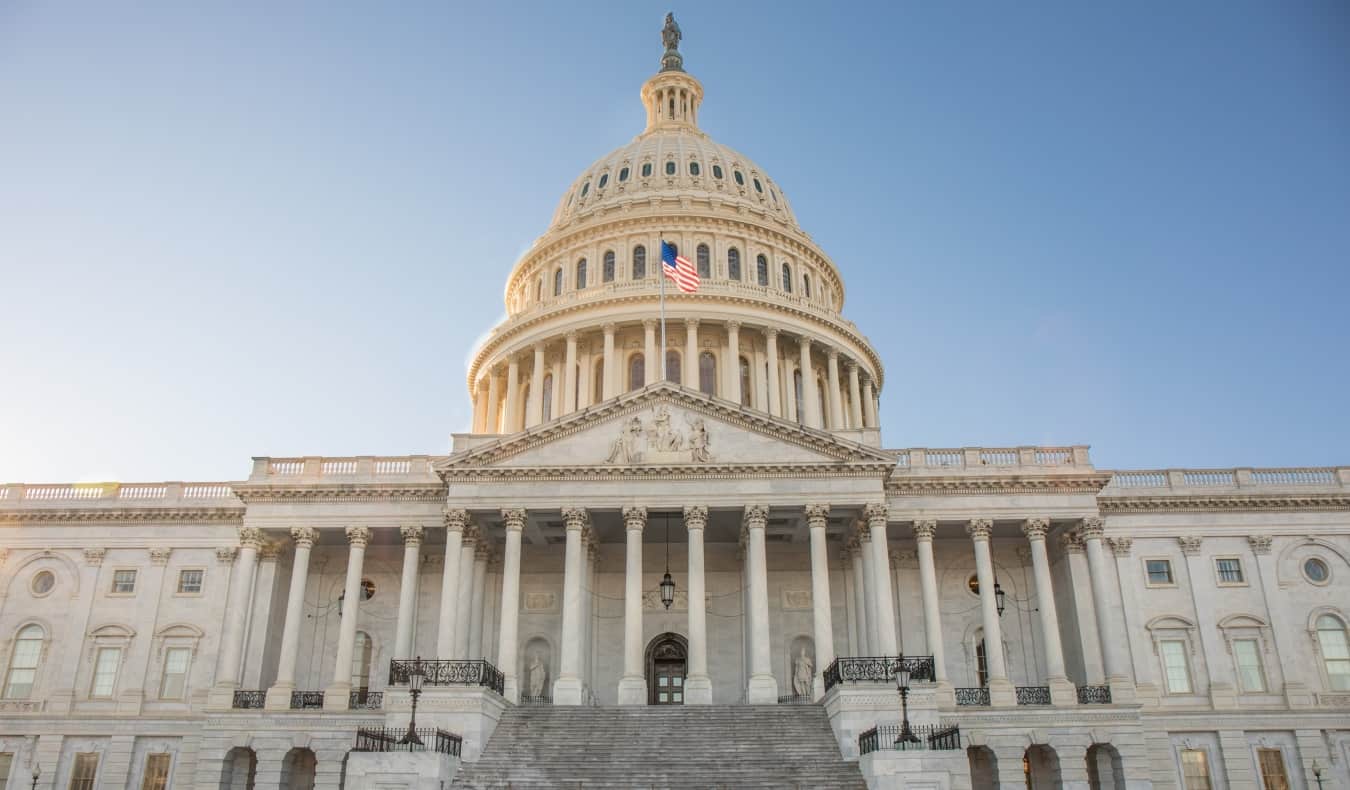 This building is where the U.S. Congress meets to….well, they are supposed to do something but lately, it feels like they don't really do anything but complain! The Capitol offers free tours starting every 10 minutes throughout the day. You can reserve tour passes for free online in advance, or get there early to snag one of the remaining spots for the day. Same-day passes are available starting at 8:30am on a first come, first served basis. You can also book your tour in advance through your local senator or member of Congress.
You can also take one of the more in-depth specialty tours, such as Indigenous Peoples In Capitol Art, Heroes Of Civil Rights, and Votes For Women, to dive deeper into a specific topic. These each take place once per day, Monday-Friday. Check visitthecapitol.gov for the most updated schedule.
Tickets to sit in the gallery and watch Congress in session are also available for free, but you must request gallery passes in advance from the offices of your senators or representatives.
East Capitol St NE & First St SE, visitthecapitol.gov. Open Monday-Friday from 8:30am-4:30pm. Tours take place Mon-Fri (8:40am-3:20pm). Advance reservation is recommended but not required.
Visit the Smithsonian Museums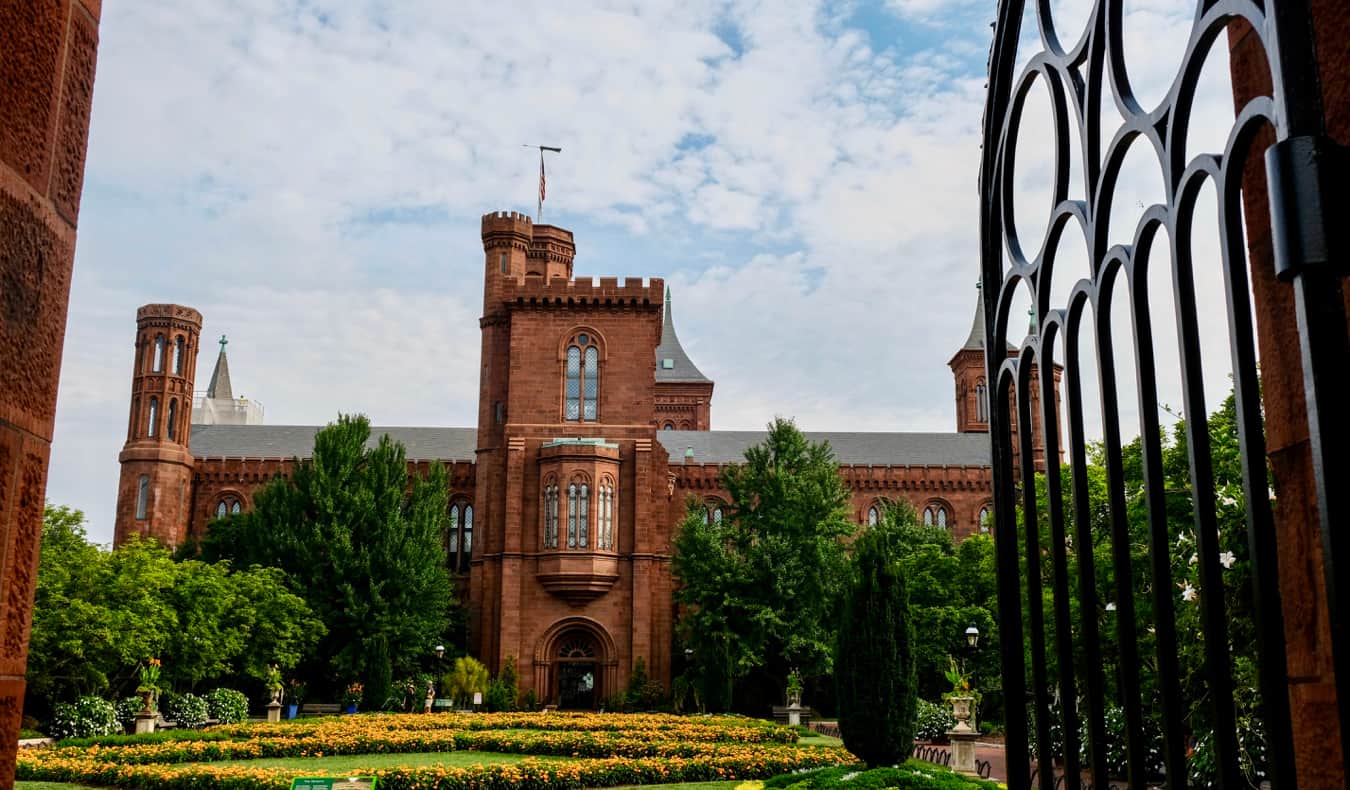 The Smithsonian Institution is a group of museums, galleries, and research centers that are administered by the US government. Founded in 1846, all Smithsonian museums are free to enter, though the more popular ones (the African American Museum, Air and Space Museum, and National Zoo) require you to reserve a time slot online in advance.
If you feel like indulging, the Steven F. Udvar-Hazy Center has a massive IMAX movie theater that plays both informative documentaries and current releases. The museums and centers include:
Air and Space Museum
African American History and Culture Museum
American History Museum
African Art Museum
American Art Museum
American Indian Museum
Anacostia Community Museum
Archives of American Art
Arts and Industries Building
Freer Gallery of Art
Hirshhorn
National Zoo
Natural History Museum
Portrait Gallery
Postal Museum
Renwick Gallery
S. Dillon Ripley Center
Sackler Gallery
Smithsonian Castle
Smithsonian Gardens
+1 202-633-1000, si.edu. Each museum has their own operating hours so be sure to check with that museum.
See the Monuments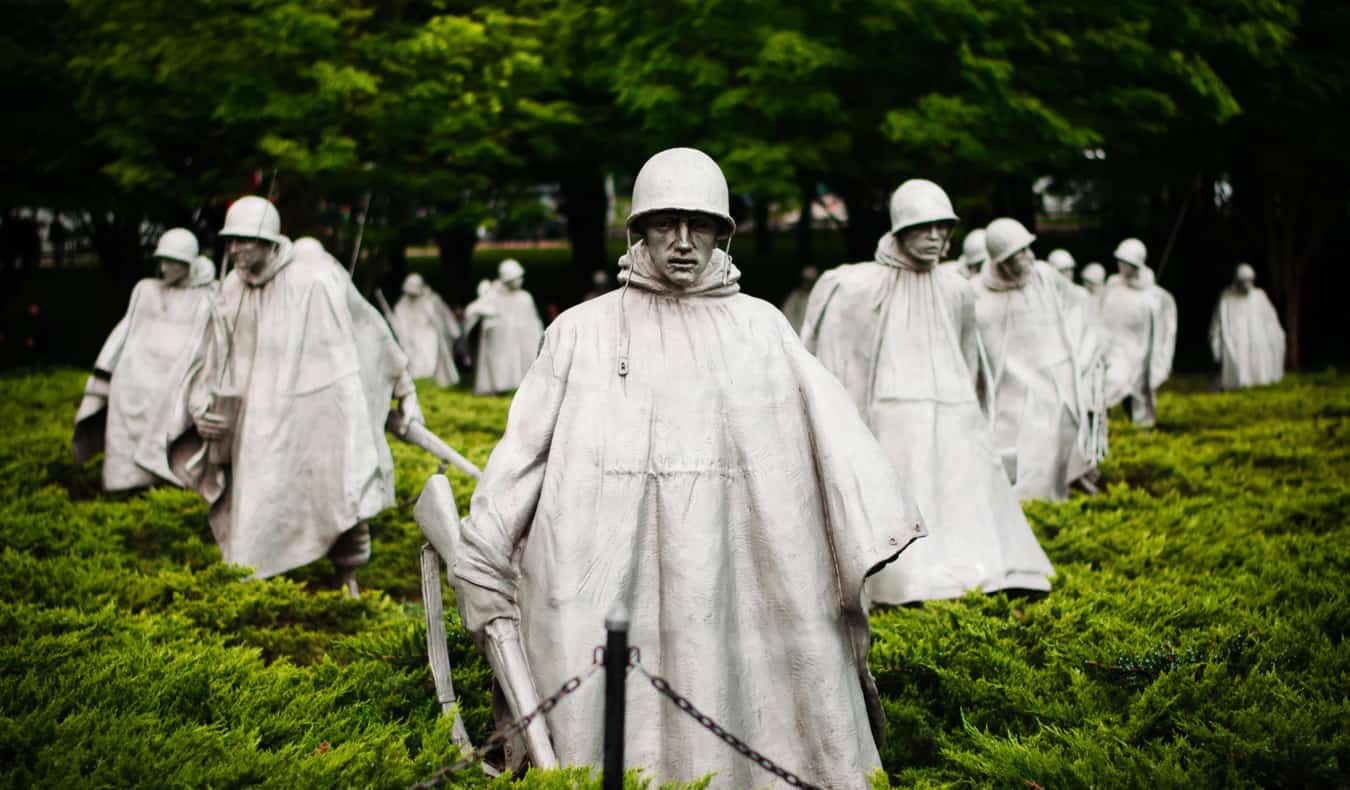 The National Mall isn't actually a "mall." It's a spacious landscaped, tree-lined park filled with various walking paths and monuments. You could spend days trying to see them all as you walk around and explore. Here's a list of the attractions and monuments on the National Mall:
Belmont-Paul Women's Equality National Monument – This building was home to the National Women's Party for almost 90 years and was designated a national monument in 2016 by President Barack Obama. The building highlights the history and achievements of the suffrage movement, and is named after the former party president Alva Belmont, as well as the founder, Alice Paul. (Temporarily closed for renovations.)
Constitution Gardens – 50 acres of landscaped gardens commemorate the framers of the Constitution and provide a beautiful place to sit and relax, especially during the summer when everything is in full bloom. Tree-lined paths meander around a tranquil lake and through the gardens, where you will see oak, maple, elm, and more.
Ford's Theatre National Historic Site – On April 14, 1865, President Abraham Lincoln was shot at Ford's Theatre during a theatrical performance. His killer was John Wilkes Booth, a popular young actor and white supremacist. Lincoln was carried across Tenth Street to the Petersen boarding house where he died the next morning. The Theatre commemorates Lincoln's legacy with a museum and special exhibits detailing his presidency and the aftermath of his death. And it's still a working theater!
Franklin Delano Roosevelt Memorial – This is a beautiful memorial which takes you through Roosevelt's four terms in office using quotes carved in stone and beautiful bronze artwork. It's one of my favorite memorials in the city and features a beautiful Japanese Garden as well as calming waterfalls.
Korean War Veterans Memorial – The most popular memorial on the Mall has nineteen 8-foot-tall statues commemorating the millions who fought during the Korean War. The statues stand in juniper bushes and are separated by strips meant to resemble Korea's rice paddies. There's a calm, reflective pool at the end surrounding the Freedom Is Not Free Wall and Alcove. In 2022, a Wall of Remembrance was added with the inscription of the tens of thousands of servicemembers of the Korean Augmentation to the United States Army (KTUSA) who gave their lives in the war. It's hauntingly beautiful and sad all at once.
The Lincoln Memorial – This is home to the famous, giant statue of Abraham Lincoln. It's one of the best…so good, I have an entire section about it below!
Martin Luther King, Jr. Memorial – A giant carving of Dr. King honors his legacy and quest for freedom, equality, and justice. Opened in 2011, it's the first memorial on the National Mall to honor a person of color. Quotations from his famous "I Have a Dream" speech are etched into the stone, and there is also an Inscription Wall with 14 quotes from his speeches and writings.
Thomas Jefferson Memorial – This memorial to Thomas Jefferson is located inside a circular colonnade, opposite a lot of the main memorials and features a great view of the entire mall and the Tidal Basin. It was designed by John Russell Pope in 1925, and resembles the Pantheon of Rome (Jefferson was apparently a big fan of Neoclassical architecture). It's an amazing place to be when the cherry blossoms are in bloom.
Vietnam Veterans Memorial – This memorial actually consists of three parts: the Three Soldiers statue, the Vietnam Women's Memorial, and the Vietnam Veterans Memorial Wall (The Wall That Heals). The wall is a striking chronological list of the names of more than 58,000 Americans who served and gave their lives in Vietnam.
Washington Monument – Standing at 555 feet tall, this marble obelisk at the center of the park was built to honor George Washington. A timed entry ticket is required to enter, which you can reserve up to 30 days in advance online ($1 processing fee) or at the Washington Monument Lodge (same day tickets only, and expect a long line).
World War II Memorial – A beautiful memorial dedicated to the 16 million people who served in the American armed forces during WWII, including the 400,000 who gave their lives. There's a lot going on here, including two walls when you first enter the memorial (from the east) depicting scenes from the war in bronze relief. There's also a really elegant fountain in the middle, and 56 granite columns symbolizing the nation's unity.
+1 202-426-6841, nps.gov/nama. The National Mall is open 24 hours and admission is free. Check ahead on the website to see if there is a Ranger Walk (free tour) happening during your visit.
Visit the National Zoo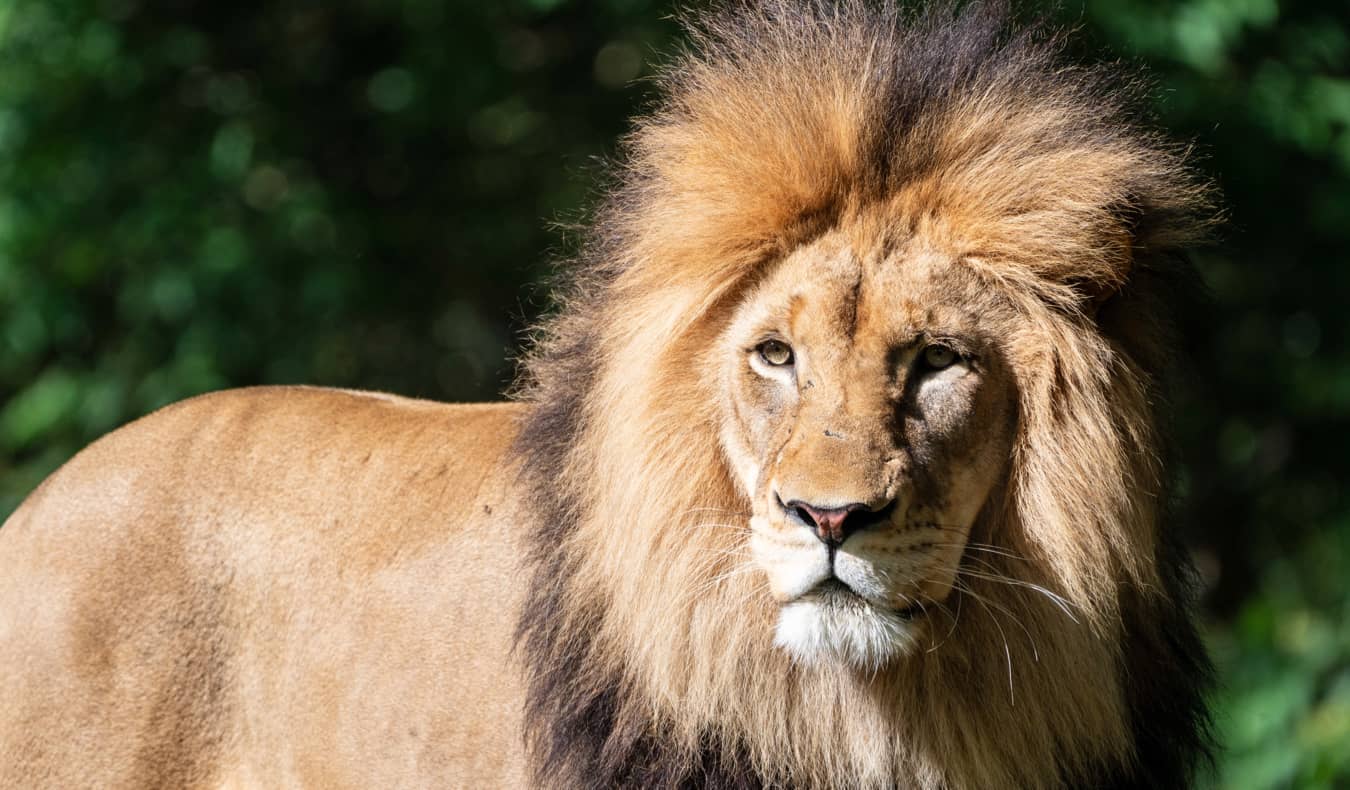 The zoo opened in 1889 and is home to over 1,800 animals spread over 160 acres of land. Lemurs, great apes, elephants, reptiles, pandas, and more all call the zoo home. The zoo was one of the first in the world to create a scientific research program. It's a great stop if you're traveling with kids (or if you're just young at heart!).
As part of the Smithsonian, the zoo is also free to visit, though you must reserve an entry pass. The best way to do this is online (you can reserve up to 4 weeks in advance), though a limited number of same-day entry passes are also available at the entrance.
3001 Connecticut Ave NW, 202-633-2614, nationalzoo.si.edu. Open daily from 8am-6pm in the summer and 8am-4pm in the winter.
Visit the White House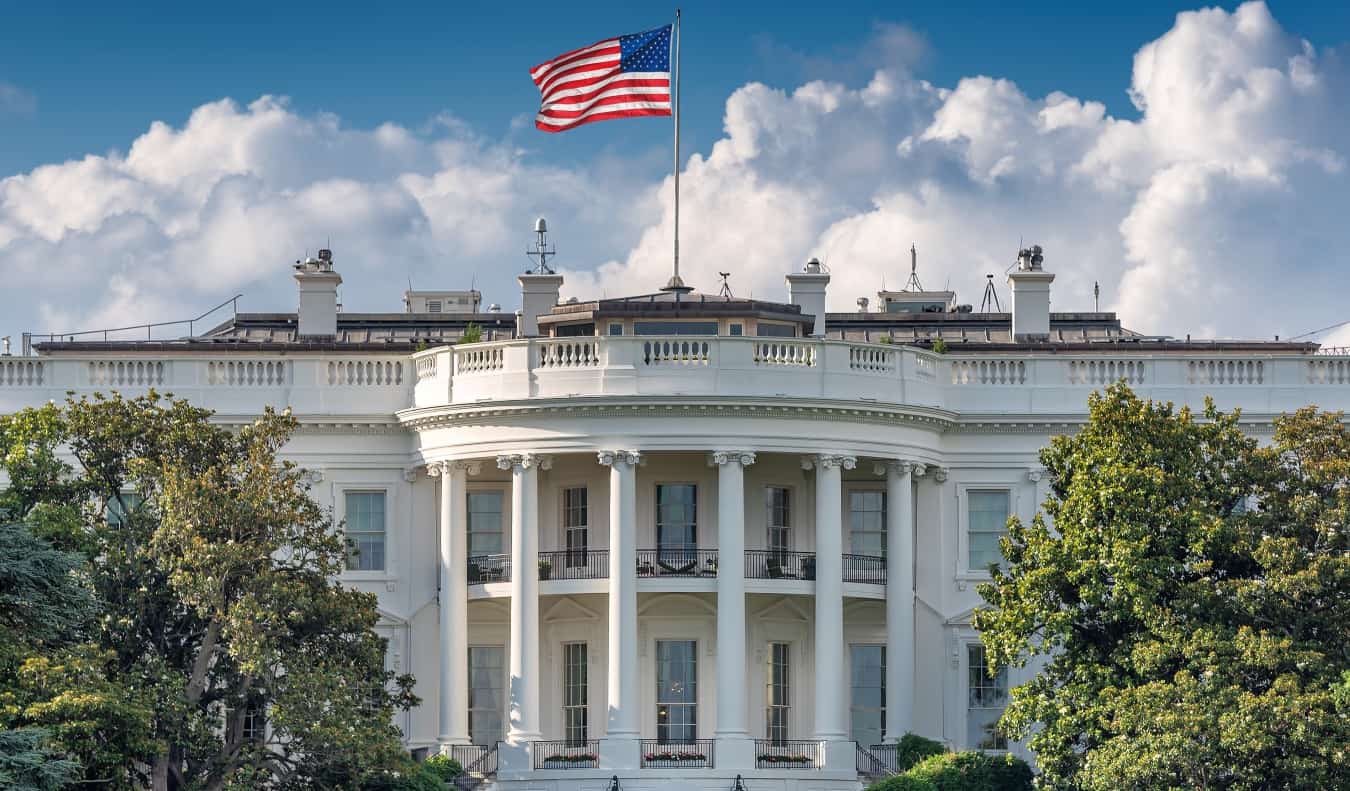 This is one of the most iconic buildings in the world. It was built in 1792, though most of it was burned down by the British during the War of 1812 (before that, it wasn't actually white!). While arranging a tour can be tedious (you need to book it weeks in advance), it's a fun and educational experience.
Tours are self-guided and last approximately 45 minutes. Be sure to bring the bare minimum with you, as there is a long list of prohibited items. There's nowhere to store your stuff at the White House, so if you have something that's not allowed with you, you'll be turned away and won't be able to do the tour. (Some common items are cameras, iPads/tablets, bags of any kind, and food/liquids.)
1600 Pennsylvania Ave NW, whitehouse.gov/about-the-white-house/tours-events. Visitor access is from 8am-12:30pm Tuesday, Wednesday, Thursday, Friday, and Saturday. To request a tour, contact your member of Congress to submit a request for a tour (21-90 days in advance). You'll also need to present a government-issued photo ID at the door when you arrive. Currently, only American citizens are able to visit.
Take a free walking tour
One of the best ways to take in the city is on a free walking tour. You'll get to see the city's main sights, learn about the city's history, and have an expert on hand to pepper with any questions you have. Two free walking tour companies in D.C. that I like are Free Tours by Foot and Strawberry Tours. You can't go wrong with either.
If you'd like to splash out on a paid tour, Walks is my absolute favorite tour company. They always have incredibly knowledgeable, local expert guides and offer exclusive behind-the-scenes access other companies can't get. I can't recommend them enough!
Explore the Library of Congress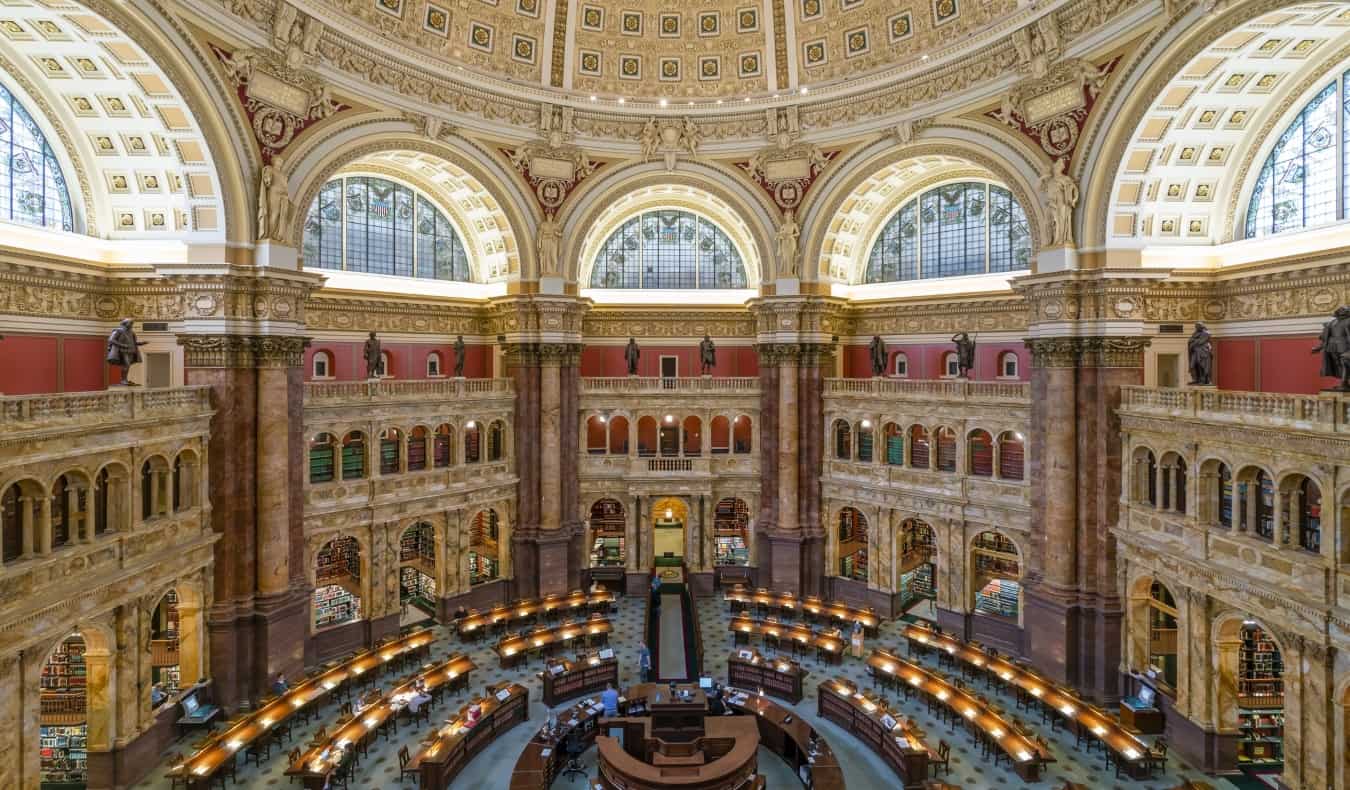 This is the largest library in the world. There are over 16 million books here and over 120 million other historical and media items. Established in 1800, over 3,000 staff help keep this place running! It's the main research center of the U.S. Congress and is home to the U.S. Copyright Office. It's the best place for bookworms in the world!
While the library doesn't currently offer guided tours, there's always something interesting going on here. Every Thursday, the library is open late for Live! at the Library, which is basically a happy hour in the Great Hall! There are also different daily lectures, film screenings, performances, and exhibits. Check the website for the current schedule.
101 Independence Ave SE, +1 202-707-5000, loc.gov. The library is open Tuesday-Saturday, 10am-5pm (open until 8pm on Thursdays). Entry is free, but advance timed reservations are required.
See the Lincoln Memorial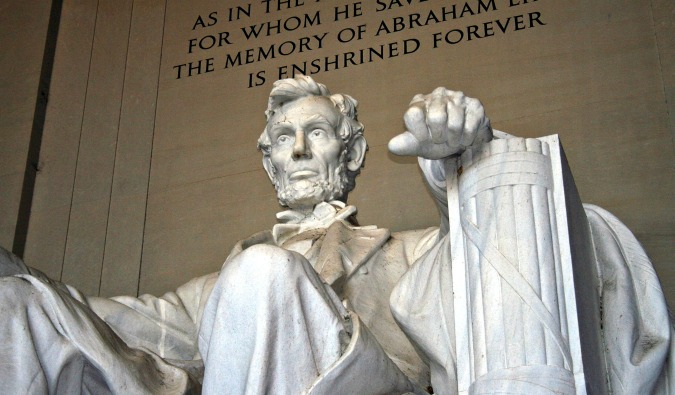 The Lincoln Memorial deserves its own spot on this list as it's so beautiful, with an amazing view of the reflection pool and the Capitol building. Dedicated in 1922, the stately memorial is reminiscent of ancient Greek temples, with 19-foot-tall, 175-ton statue of Honest Abe as the centerpiece. His two most famous speeches — the second inaugural address and the Gettysburg Address — are inscribed on the walls around the memorial.
Every Saturday and Sunday at 1pm, there's a 30-minute free Ranger Walk, where you can learn more about the memorial from a Park Ranger.
2 Lincoln Memorial Circle NW, nps.gov/linc/index.htm. Open 24/7. Check ahead on the website to see if there is a Ranger Walk (free tour) happening during your visit.
Peruse the National Gallery of Art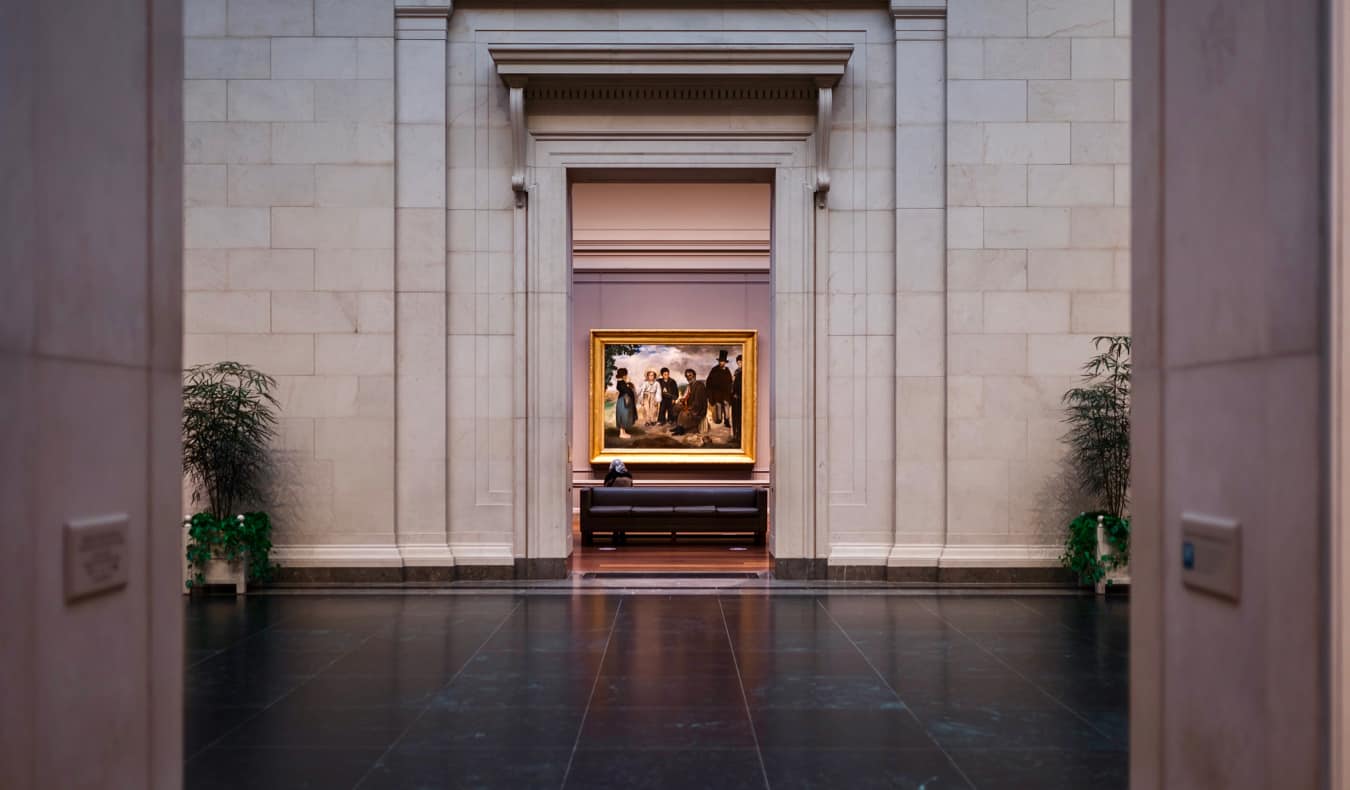 One of the largest art museums in North America, and the most visited art museum in the United States, the National Gallery of Art boasts an incredibly large collection of artwork, from Henri Matisse to Claude Monet to Leonardo da Vinci. The East Building is home to the gallery's modern and contemporary art, while the West Building houses older artwork think classic European and American masterpieces. You'll often see art students throughout the building trying to paint. Some of them are really, really good!
Don't forget to check out the six-acre sculpture garden while you're there. In the summers, there is free Jazz in the Garden every Friday starting at 6pm. Free tickets are available through a lottery system that opens on Monday at 10am the week before each concert. There are a limited number of first come, first served spots available starting at 5pm before the concert too (you'll want to line up before this to have a chance at getting one).
3rd Street and 9th Street on Constitution Avenue NW, +1 202-737-4215, nga.gov/visit.html. Open daily, 10am-5pm. There are a number of free docent-led tours of varying themes occurring daily, as well as Gallery Talks hosted by museum curators and conservators. Dates and times change frequently. Check the website to find out what's happening during your visit.
Hang out by the Tidal Basin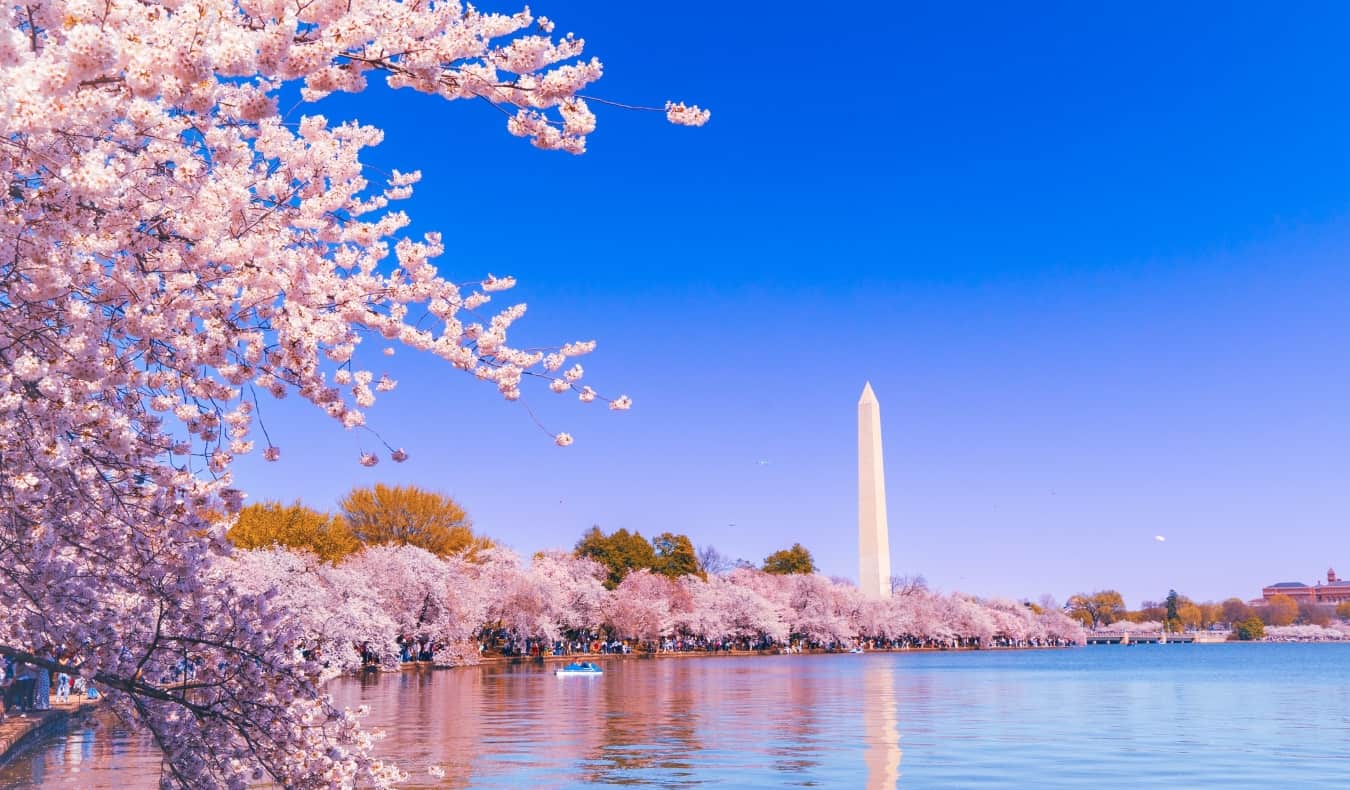 Many of DC's major memorials surround the Tidal Basin, a 107-acre man-made reservoir that stretches two miles along the Mall. It is also the best place to come see the cherry blossom trees each spring. There are more than 4,000 cherry trees here, with the first ones planted here in 1912 as a gift from Japan to the United States to symbolize the two nations' friendship.
Tidal Basin also serves as a popular hangout spot for locals and visitors. In the spring and summer months, you can rent a paddle boat (not cheap at $38 per hour, though Thursdays are 30% off) and spend the afternoon relaxing on the pond.
Visit the National Archives Museum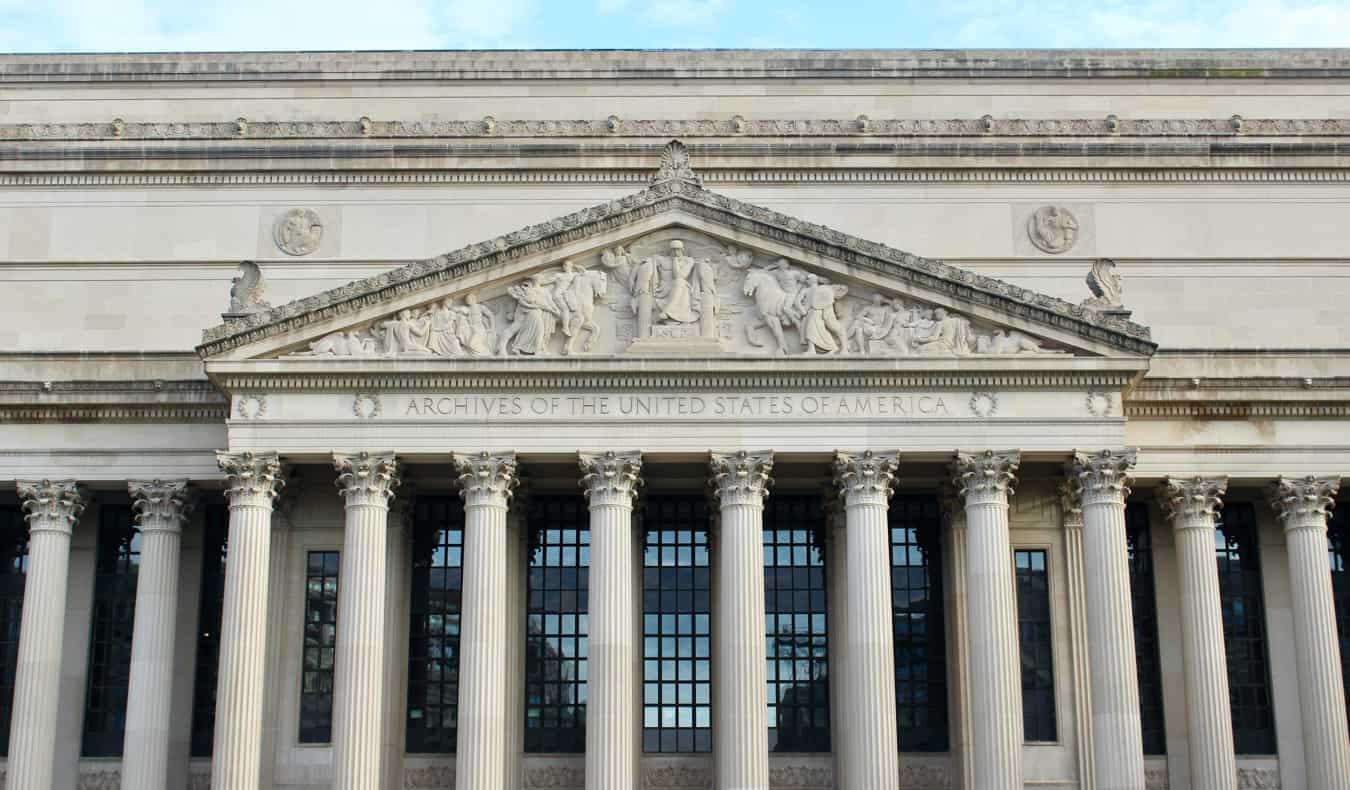 The National Archives Museum houses the Declaration of Independence, the Bill of Rights, and the Constitution, plus one of the few remaining copies of the Magna Carta left in the world. It's a great place for history buffs and is filled with really informative panels. If you're traveling with children, there are plenty of interactive exhibits inside too.
701 Constitution Avenue NW, museum.archives.gov. Open daily 10am-5:30pm. While not required, it's advised to reserve a timed entry ticket online in advance to avoid the line (free, but there's a $1 reservation fee). All visits are self-guided (there are currently no guided tours).
Visit the Holocaust Memorial Museum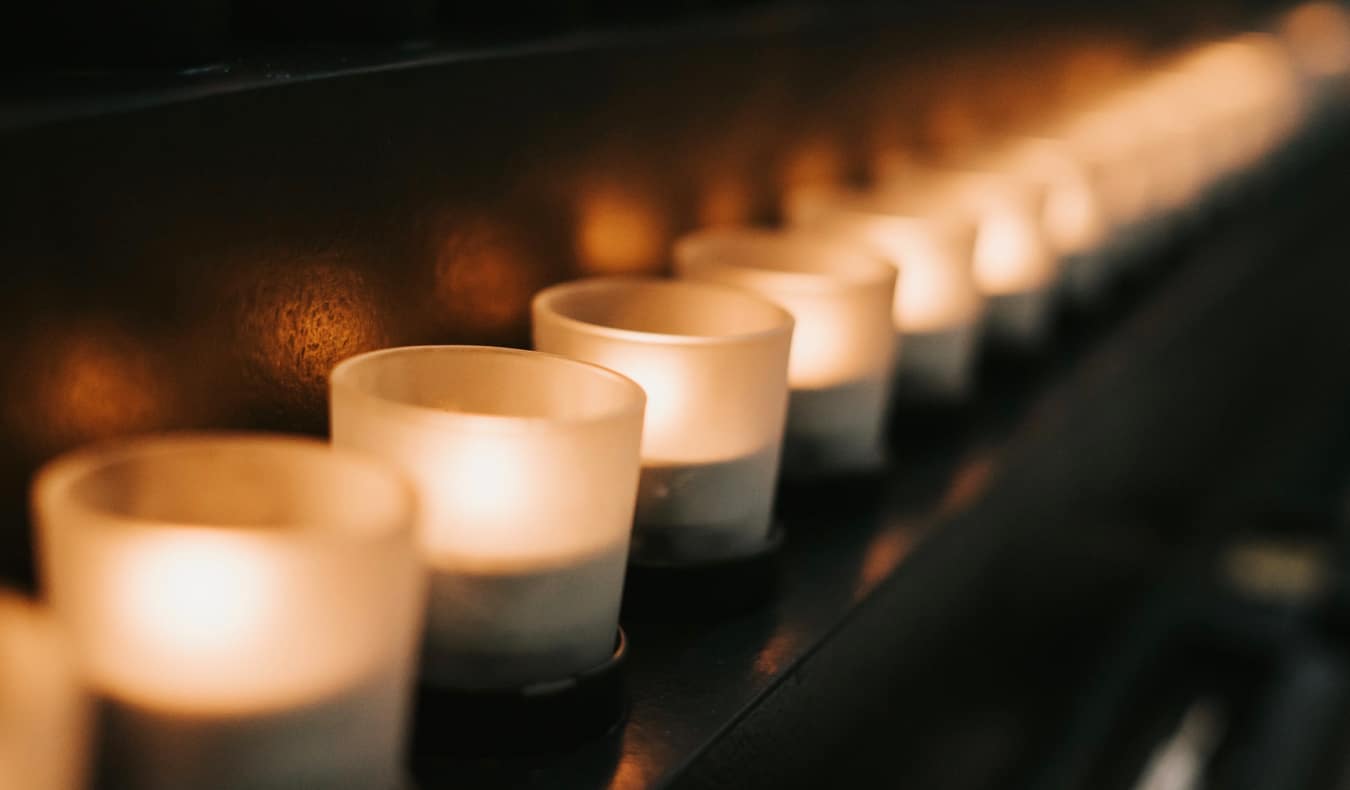 This is one of the best Holocaust museums in the world and features a large permanent exhibit that takes up three whole levels and tells the story of the Holocaust through films, photos, artifacts, and first-person stories. There are also rotating exhibits meant to educate visitors about the ongoing threat of genocide and violence around the world. It's so powerful and moving. I strongly urge you to visit while you're in the city!
National Mall, just south of Independence Avenue, SW, between 14th Street and Raoul Wallenberg Place (15th Street). +1 202-488-0406, ushmm.org. Open daily 10am-5:30pm, with extended hours in the spring and summer. Free timed-entry tickets are required for the permanent exhibition (not for temporary exhibitions).
Hang out in Historic Georgetown
This area used to be a transit point for farmers selling tobacco in the 1700s. In fact, Georgetown was around before Washington, DC existed. It's home to the oldest house in DC (built in 1765 and appropriately called the Old Stone House), as well as Georgetown University (one of the oldest and most prestigious universities in the United States). While this area is known for its fantastic shopping, food scene, and nightlife, you can simply spend hours strolling the cobblestone streets, taking in the well-preserved Georgian homes and architecture.
Tour the John F. Kennedy Center for the Performing Arts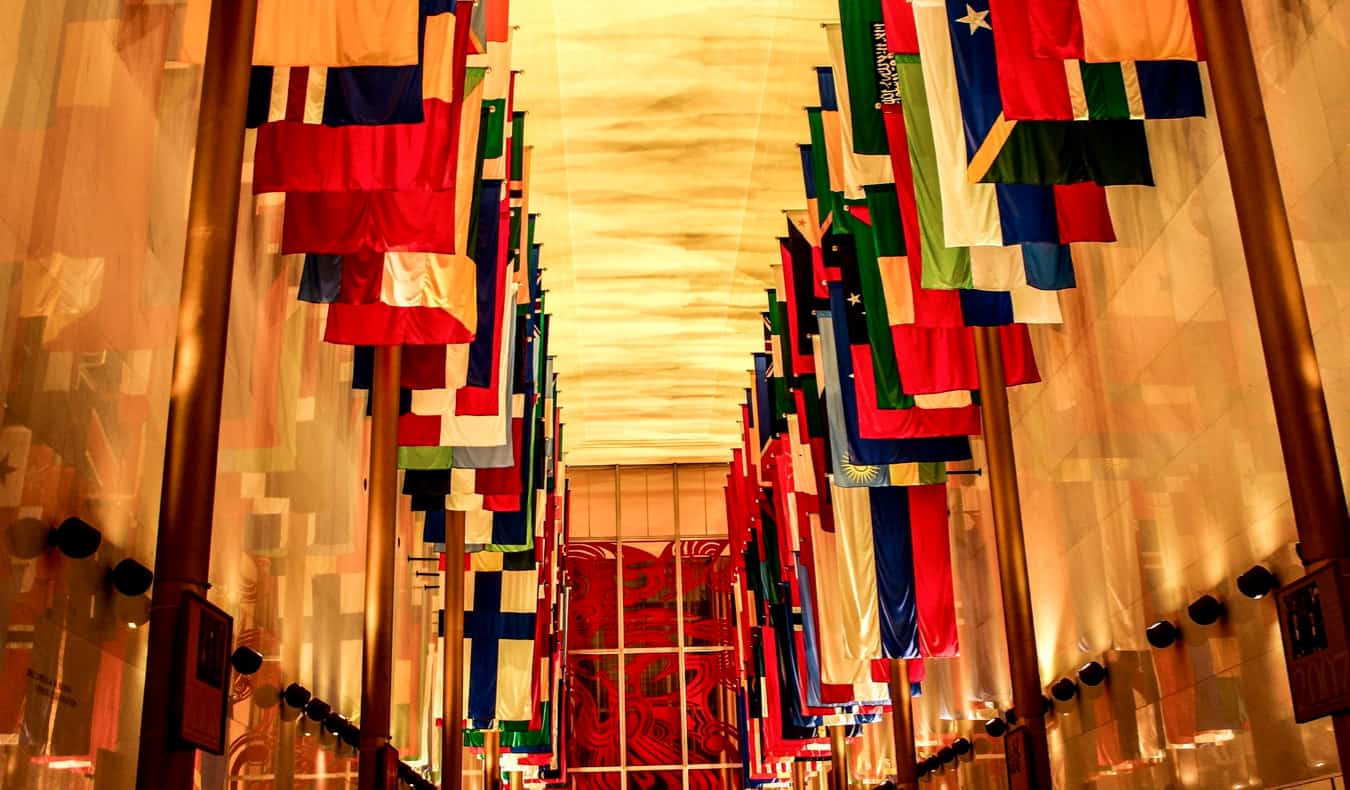 This center is a memorial to JFK and has nine theaters and stages dedicated to music, dance, and theater, as well as international and children's programs. It's also home to both the National Symphony Orchestra and the Washington National Opera.
There are free guided tours starting every 10 minutes (tours last about 75 minutes) and an interactive exhibit on the role of the arts throughout JFK's presidency. There's also an awesome rooftop terrace restaurant with panoramic views over the city.
2700 F St NW, +1 800-444-1324, kennedy-center.org. The center is open daily, 12pm-12am. Tours take place Mon-Fri (10am-4:30pm), and Sat-Sun (10am-12:30pm). There is a free shuttle to the center from Foggy Bottom-GWU-Kennedy Center Metro station (otherwise, it's around a 10-minute walk).
Enjoy Nature in Rock Creek Park
This 1,754 acre park is an awesome place to enjoy nature in the city. It's a popular spot for outdoor enthusiasts, with over 32 miles of trails for hiking and biking. There are picnic areas, tennis courts, and even riding stables too! During the summer, the park offers outdoor events such as star-gazing, Ranger-led nature walks, and outdoor concerts.
See the National Arboretum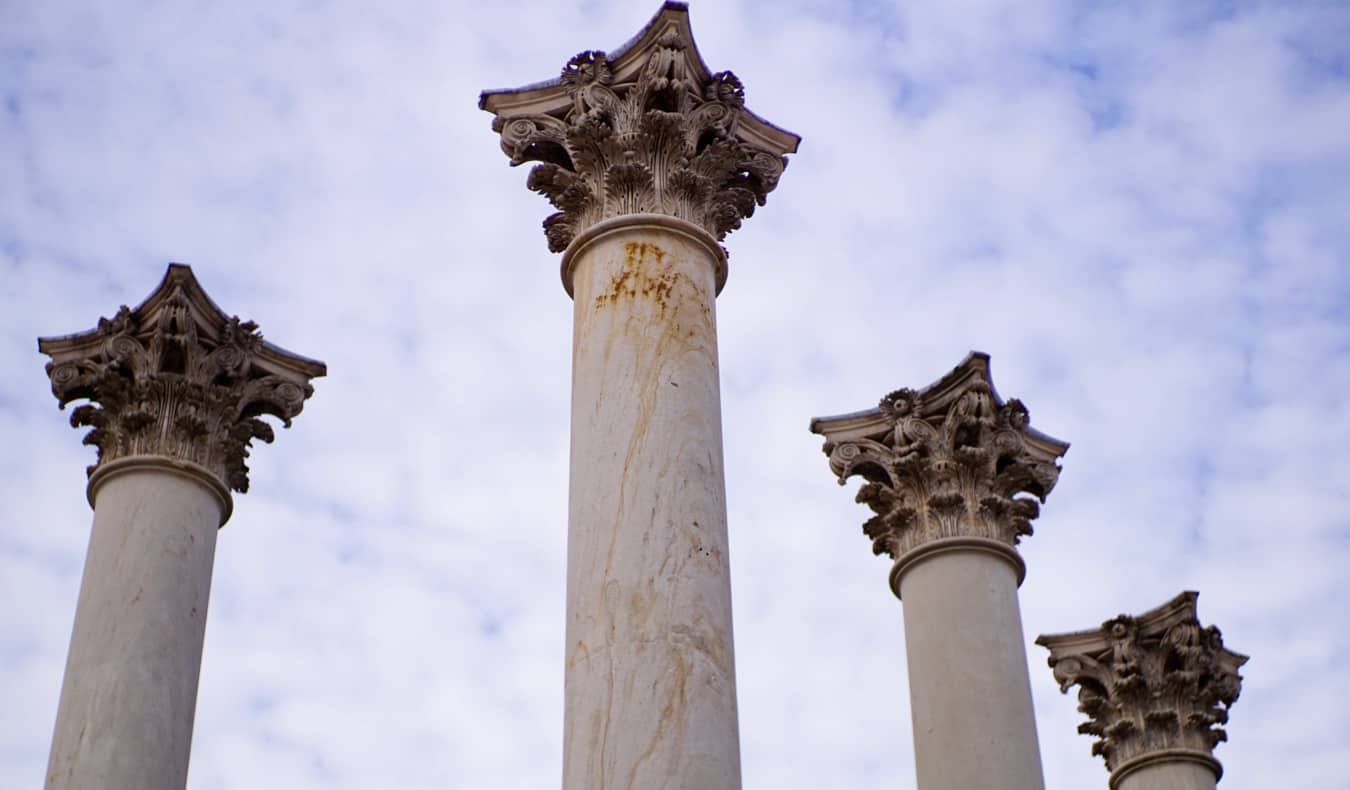 The 446-acre National Arboretum provides a quiet oasis in the middle of a busy city. Main features include the National Bonsai & Penjing Museum, the National Grove of State Trees, the Azalea Collection, and the National Herb Garden.
The Arboretum is also home to the National Capitol Columns, giant historic columns that once supported the East Portico of the U.S. Capitol from 1828-1958.
There are two entrances: one at 3501 New York Avenue, NE, and the other at 24th & R Streets, NE, off of Bladensburg Road. +1-202-245-2726, usna.usda.gov. Open daily 8am-5pm.
***
Washington isn't a cheap place to visit, but with many of the city's activities available for free, you'll be able to visit the city without breaking the bank. There is enough here to keep you busy for more than a few days!
Book Your Trip to Washington: Logistical Tips and Tricks
Book Your Flight
Use Skyscanner to find a cheap flight. They are my favorite search engine because they search websites and airlines around the globe so you always know no stone is left unturned.
Book Your Accommodation
You can book your hostel with Hostelworld as they have the biggest inventory and best deals. If you want to stay somewhere other than a hostel, use Booking.com as they consistently return the cheapest rates for guesthouses and cheap hotels.
Don't Forget Travel Insurance
Travel insurance will protect you against illness, injury, theft, and cancellations. It's comprehensive protection in case anything goes wrong. I never go on a trip without it as I've had to use it many times in the past. My favorite companies that offer the best service and value are:
Looking for the Best Companies to Save Money With?
Check out my resource page for the best companies to use when you travel. I list all the ones I use to save money when I'm on the road. They will save you money when you travel too.
Want More Information on Washington?
Be sure to visit our robust destination guide on Washington, D.C. for even more planning tips!