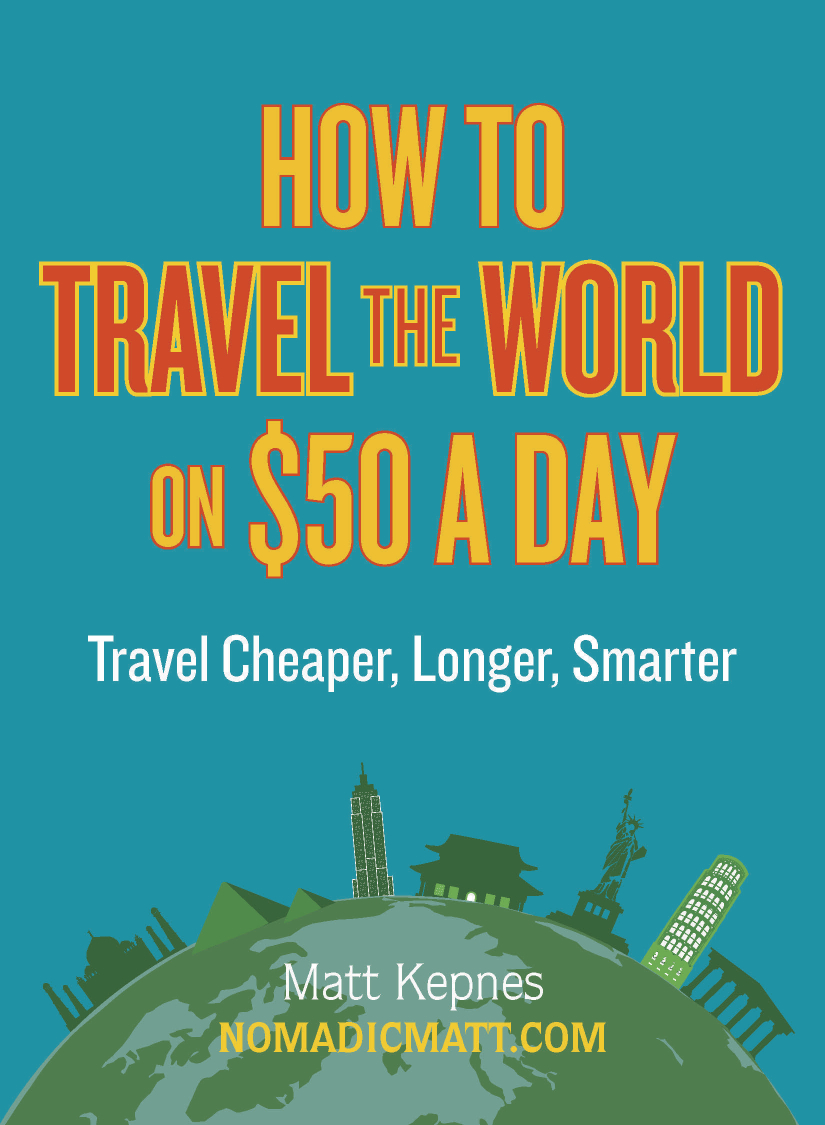 "How to Travel the World on $50 USD Per Day"
Looking to save money on your next trip but don't know where to start? My book will teach you how to avoid bank fees, find cheap flights, save on travel insurance, work overseas, get free accommodation, and use credit cards for FREE travel. This book also has detailed cost information for all the regions of the world to help you plan your trip better. It also features all my tips and tricks for you to lower costs on the road. After all, I'm not rich so I need to save money just like you!
My book on traveling is going to teach you how to save money in so many ways it's going to be mind blowing. You'll be able to travel the world for less than it could cost you live at home. You will also be able to cut hundreds off any trip you take…no matter how long your trip is. This book will teach you how to:
Figure out exactly how much your trip will cost
Avoid ALL bank fees
Get FREE flights
Pick the perfect traveling credit card
Buy an around the world plane ticket
Set up bank accounts to MAKE money while you travel
Save money on travel gear
Find discount travel cards

Get good, affordable travel insurance
Get FREE or cheap meals
Get FREE accommodation
Save over 50% on tours
Get into attractions for FREE
Cut down on transportation costs (or get free transportation!)
Learn about "backpacker" buses" and how they save you money!
And much, much more.
More Great Books From Nomadic Matt
My Favorite Travel Companies
Disclosure: Please note that some of the links above are affiliate links, and at no additional cost to you, I earn a commission if you make a purchase. I use all the companies listed and I recommend them because they rock and have made my travels better. If you are ready to book your trip and would like to support this website in some way, using these links will help do exactly that. Everybody wins and if you have any questions about the companies, e-mail me. I'm happy to answer any questions about the companies you have.
My Favorite Travel Gear
My Favorite Travel Books/Movies
My favorite blogging companies