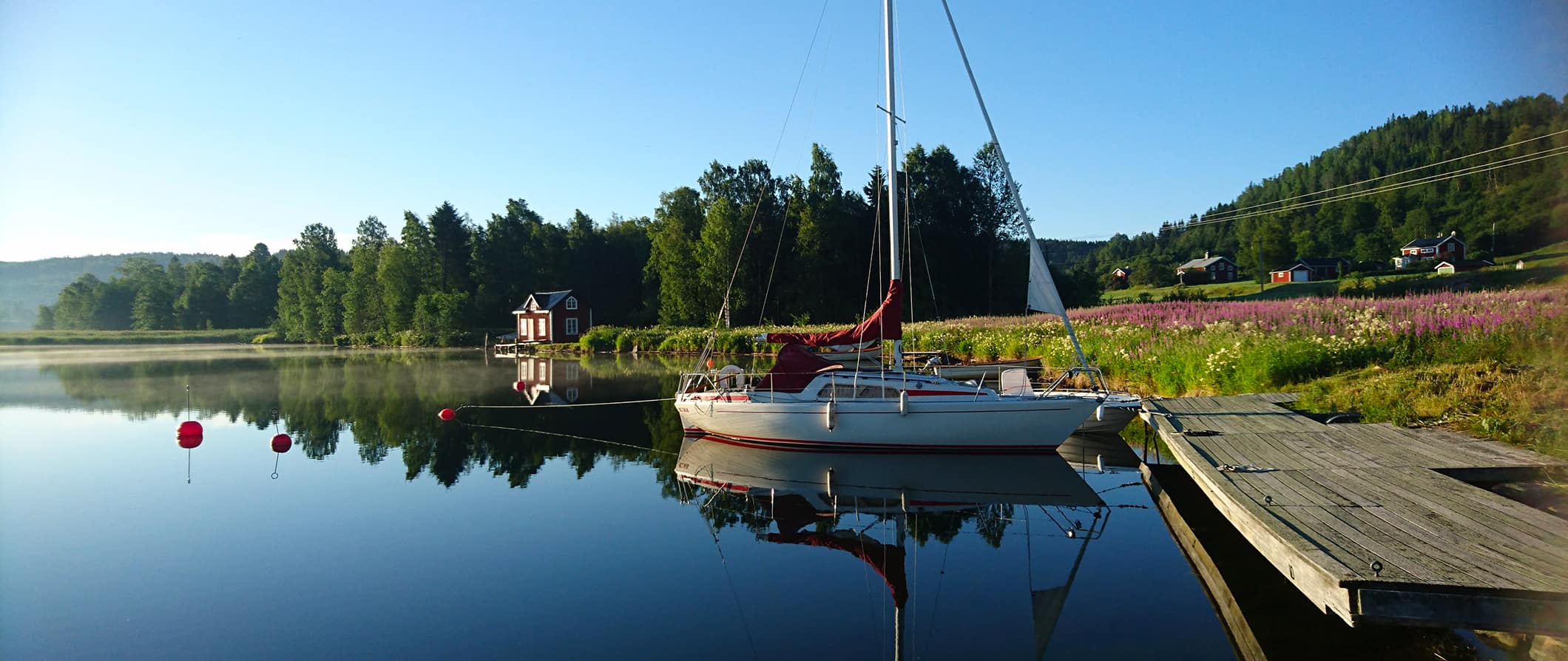 With almost ten million locals, Sweden is a small but lovely country. From the frozen lands up north to the rugged western coast to the picturesque islands in Stockholm, Sweden is one of my favorite countries in the world. There's a lot of history in the country and the populace has preserved it wonderfully. The country isn't cheap (though this travel guide will help you save money) and people often skip it until they have more funds but it's never too soon to see Sweden. I fell in love with the country the first time I visited and am always wowed by the architecture, historic cities, and surreal landscape. Throw in welcoming locals and you have the recipe for a truly amazing destination! I visit the country every year and always fall back in love. Don't skip the country! Fall in love with it too!
Top 5 Things to See and Do in Sweden
1. Explore Stockholm
From the museums to nightlife, there is so much history in
Stockholm
you'll never get bored. From picturesque harbors to the charming lanes of Old Town, it's one of the most beautiful cities I've ever seen. Spend at least three days here!
2. Catch the Midsummer Festival
Swedes celebrate the summer solstice with a giant party. Swedes celebrate by dancing around a maypole, eating, drinking, and enjoying nature. Every municipality around the country will organize events, so be sure to find some Swedes who can show you around. Many locals will also host their own — this is the biggest party day of the year!
3. Visit Gotland
This island is a popular place to visit when the weather is nice and it's where most Swedes spend their summer. Week 29 (out of the 52 week year) is the most popular and crowded week when all the kids come down to party up a storm (so if you're looking to avoid that, skip that week!). The main town, Visby, is a medieval walled city that is incredibly beautiful.
4. Hike The Kings Trail
This 440km trail stretches along some of the most remote and pristine landscapes in the country. While it takes over one month to hike the entire trail, it is very easy to carve out shorter hikes if you're feeling adventurous. There are numerous huts along the route where hikers can sleep, stock up on goods, and get rides to nearby towns.
5. Brave the cold in Lapland
Located to the far north is the tundra-like landscape in Sweden known as the Lapland. This is where the Sami, Sweden's indigenous people, continue to make their home in the snowy cold, and where you can see reindeer, do some great skiing, and experience the great Arctic north.
Other Things to See and Do
(Click the title to expand the text)
1. Partake in fika
Like "tea time" in the UK, fika is Sweden's way of slowing down. Coffee, conversation, and a few baked goods are an important part of the social fabric in Sweden, allowing friends and colleagues to take a break from the day to day and just relax. You don't invite someone out for coffee in Sweden — you invite them to fika.
2. Stay in the Ice Hotel
Located up north, the Ice Hotel is a hotel built during the winter months out of (you guessed it) ice. You stay in an essentially giant igloo. There's an ice bar, ice dining room, and an ice bed (with big fur blankets!). Be prepared to pay the price for a unique stay like this, as nights cost 10,000 SEK — and that's just for a basic ice room! The hotel is also open for tours during the day, allowing visitors to explore the impressive construction and design. Tours cost 175 SEK and are in English.
3. Visit the Stockholm Archipelago
It's worth spending a little money to take a boat from Stockholm to the different islands and experience just what they're about. During the summer, they become big attractions for locals as they boat on the water and spend nights on the tiny islands in the area. Be sure to get out of the city and see some of this more local region.
4. Stroll along Haga in Gothenburg
It's worth a day's trip to Gothenburg just to walk along the cobblestone pedestrian streets and window shop in one of the oldest neighborhoods in the area. You'll find plenty of cafes here, some of which sell cinnamon buns as big as your face! They also have some wonderfully-quaint restaurants, so stop at one of the many when you get hungry for lunch (just be aware you'll find cheaper food elsewhere).
5. Explore the Bohuslän Coast
This beautiful coast has been smoothed and carved out by glaciers. Taking a boat trip here is a great way to see Scandinavian fjords without having to visit Sweden's expensive neighbor, Norway. There is also a UNESCO rock-carving site over in Tanumshede too.
6. Go skiing
Scandinavians love their winter sports, understandably so because it's cold most of the year! One of the most popular ski resorts in the region is Åre, which lies 80 km from of Östersund. The highest peak at the resort is over 1400 meters. Daily trains run to the area from Stockholm. Lift tickets are generally between 300-400 SEK, and vary for each location.
7. Kick back in Uppsala
This university town is one of the most popular study-abroad locations in Northern Europe, and it's got a great student life. The city also features a castle, museums, and numerous gardens. This is also one of the most budget-friendly places in the country thanks to all the students there!
8. Celebrate Valborg Day
Held on April 30th, this annual Swedish festival serves to welcome spring. It's characterized by huge bonfires, and even bigger parties, and is a tradition dating back to the Middle Ages. Municipalities will often organize events — including the massive bonfires — though many locals will also host their own parties. Be sure to ask around to take part! I was lucky enough to be there for it one year and it was an amazing experience!
9. Check out Wallander's Ystad
If you've read the writing of Henning Mankell or seen the popular adaptation, the Wallander TV series, you're already familiar with Ystad. This small town is picturesque and full of history. If you're a big fan of Wallandar, you can arrange a tour at the tourist office, but even if you're not, the town itself has a lot of character and is worth exploring. It's only one hour from Malmö.
10. Visit Kosterhavet
This is a marine park located on the Koster Islands, around two hours from Gothenburg. The park contains Sweden's only coral reef, and the villages on the islands are quaint. The whole natural area is very beautiful, and it's worth renting some bikes to explore the islands.
11. Visit the Vasa Museum
As one of Sweden's Wonders of the World, it showcases an amazingly-preserved 17th Century ship, complete with six levels for your viewing. This battle ship was built to demonstrate Sweden's might, however, it ironically sank upon launch. This museum is the best in the country and gives you a lot of historical context about the ship and empire at the time. This is a must see attraction! Adult admission is 130 SEK.
12. Spend a day at Skara Sommarland
If you happen to be in Sweden during the fleeting summer months, consider heading out to one of Sweden's only water parks. The family-friendly park is host to a campground, and also offers cabins for rent. Adult admission is 349 SEK.