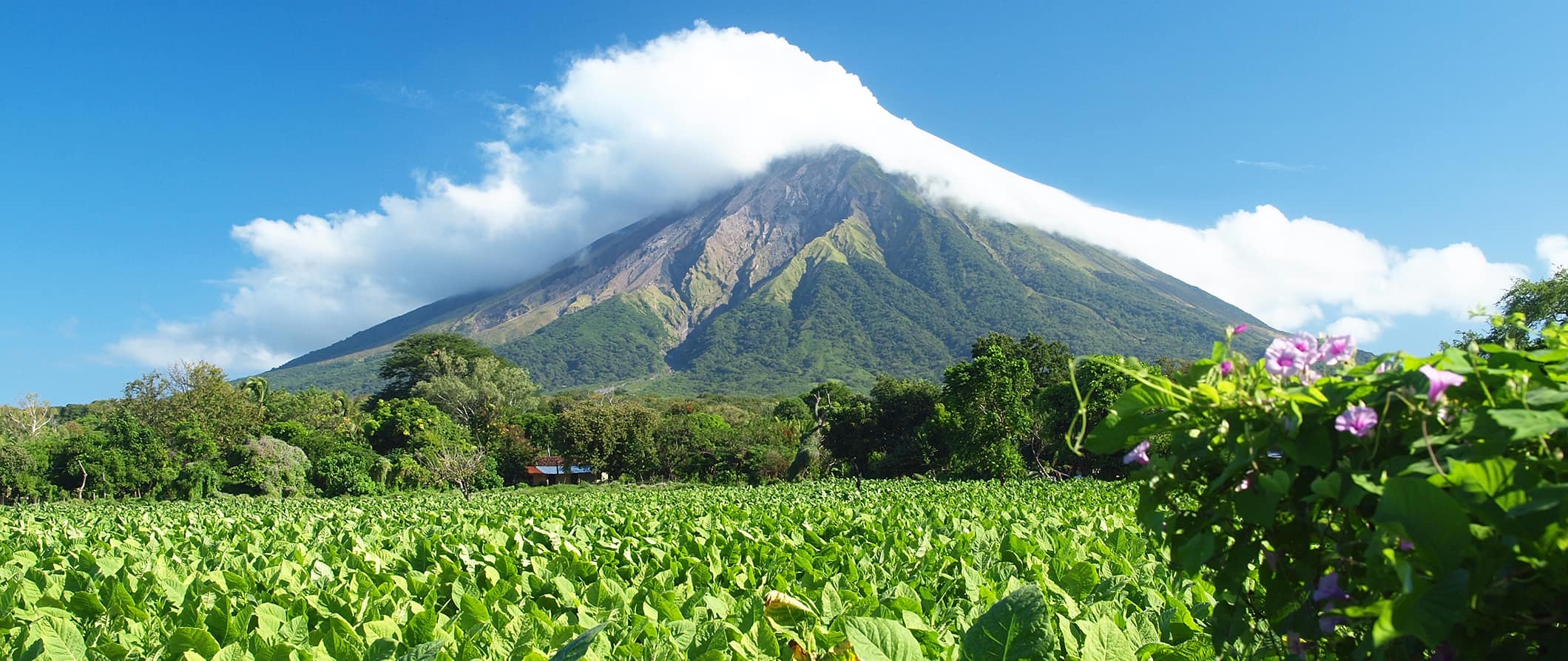 Even though Nicaragua is the largest country in Central America, years of political and civil unrest coupled with hugely destructive earthquakes have meant that it is one of the least visited countries in the region. However, after years of slumber, this country is now the "it" spot for travelers. Expats are even moving in and buying the property. This is a beautiful, wonderful country, and it's better to get there now before it catches on and prices skyrocket! I spent a lot of time here traveling the country and was shocked how few tourists leave the main southern cities but get a little off the tourist trail and you'll find warm, friendly people willing to show you around, have a beer, and open up their homes to you.
Top 5 Things to See and Do in Nicaragua
1. Hike Miraflores
Wander through a beautiful cloud forest, around small farms, and over rivers and waterfalls. You'll hardly run into any other tourists — it's like you have the whole jungle to yourself. You can take day-long or multi-day treks to the park. All the money from the tours goes back into supporting the community.
2. Relax in San Juan del Sur
San Juan del Sur is the most popular beach town in Nicaragua. The beach itself is enclosed by prehistoric volcanic hills. It's the biggest backpacker spot in the country and you'll find a lot of cheap bars and hostels here as a well as a constant party if you want one. Stay at Pachamama or The Naked Tiger Hostel (and tell Megan I say hi!).
3. Admire Colonial Granada
Granada has some of the best preserved colonial architecture in Nicaragua. Take in the magnificent buildings in the Plaza de Independencia, hike a nearby volcano, and kayak the nearby islet. Be sure to eat at Kathy's Waffles, Garden Cafe, and one of the Vigoren stalls in the park.
4. Visit "old" Leon
The ruins of León Viejo date back to the 16th century and are a short trip from León. The site is Nicaragua's only UNESCO listing and is one of the oldest Spanish colonial settlements in the Americas. While this isn't some lavish ruin site, it's really the only place to learn about the country's colonial past.
5. Visit Ometepe Island
This extraordinary island is located on the Lago de Nicaragua and is formed by two joined volcanoes. Hiking the volcanoes, kayaking, and cycling are the main activities here. It's beautiful; the locals are friendly and the food and accommodation are cheap. The walks up the volcanoes are pretty strenuous and take up a whole day.
Other Things to See and Do
(Click the title to expand the text)
1. Kayak around Las Isletas
Las Isletas is a chain of small islands on a lake near Granada. Kayaking tours give travelers a chance to experience some nature in a calm and relaxing setting. A two-hour trip generally costs $33 USD.
2. Go fishing
Both the Caribbean and the Pacific border the shores of Nicaragua and fishing here is pretty popular. Off the coast, you'll find a myriad of fish – some up to about 200lbs There are also chartered trips around the volcanic islands within the Lago.
3. Learn to surf
Nicaragua may not be the first destination that comes to mind when you think of surfing, but it's a huge pastime here due to the year-round waves and warm water. There are plenty of surf schools that offer tuition and equipment hire around the towns of Rivas and San Juan del Sur. Expect to pay around $10 USD per day for board rental and $25 USD per hour for lessons.
4. Explore the Masaya markets
The main attractions in the city of Masaya are two craft markets, the Mercado Municipal and the Mercado de Artesanias. Every Thursday night at the Mercado de Artesanias is the "Night of Revelry" featuring folkloric dancing, local food, and music.
5. Attend the San Sebastian Festival
Every year near the end of January, people in Diriamba have a huge celebration in honor of San Sebastian, the city's patron saint. Festivities officially run the 17th to the 27th and include colorful parades, a huge feast, and plenty of traditional music.
6. Enjoy the Corn Islands
On the Caribbean coast of Nicaragua, the Corn Islands are a gorgeous place for a vacation retreat. Most people come here to snorkel, scuba dive, to fish, and to relax. Small boats will take you between the different islands. It's the best chill out spot in the whole country and is less crowded than San Juan del Sur (though still pretty popular!).
7. Hike up a volcano
There are a lot of volcanoes in the country, and hiking them is a popular activity. It was the main reason why I headed to Nicaragua, and I ended up hiking three. The two volcanoes on Ometepe are popular day hikes. They're a lot more challenging than you'll be led to believe, but worth it (look out for monkeys!). León is probably the best place to do some hiking, though, since there are a lot of volcanoes there. If you're looking to get your hiking fix, this is where to do it! The most popular volcanoes are Cerro Negro (volcano boarding), Telica (where you go for sunset hikes), San Cristóbal (the longest and hardest), and Momotombo (second hardest).
8. Make friends with the Stone Man
Alberto Gutiérrez has been carving animals and symbols into the stones outside Esteli for decades. He had a vision of angels who told him to carve, and in an effort to end his alcoholism, began carving every time he craved a drink. He's not easy to get to, but when you find him, Alberto will welcome you into his home, give you fresh fruit, and show you all his stone carvings, which he says were inspired by God. He doesn't speak any English, so if you don't speak Spanish, just nod and enjoy the carvings. He won't ask for money, but donations are welcome.
9. Enjoy the history of León
This city was Nicaragua's capital until 1857. To this day León remains the country's "intellectual" capital and it is home to the National University. Remnants of the political war between the Somozas and Sandinistas can be seen in the graffiti and murals around the city. There are a lot of cathedrals in this city (it's famous for them) and once you have had enough of those, be sure to visit the Museum of the Revolution. It's an interesting take on the Sandinista movement. You get your own guide too (who was probably a Sandinista too).
10. Explore Managua
If you have time, visit Managua. It's the capital and home to many beautiful buildings and museums. The recently renovated Plaza de la Republica is home to the Palacio Nacional, which is still a government building but also houses an art gallery and museum. Next to the Palacio is the Catedral Viejo, a dilapidated ruin of a once wonderful cathedral destroyed in the earthquake. However, if you only have a few days in Nicaragua, skip this city and head straight to a volcano or lake!
11. Hang out at Lake Apoyo
Lake Apoyo is a 48-square mile lake that actually lies on the Apoyo volcano crater. It's a beautiful setting with very clear water for swimming. Consider renting a kayak, fishing, sailing, or going on a hike. This is a nice place for a relaxing getaway for a couple of days.