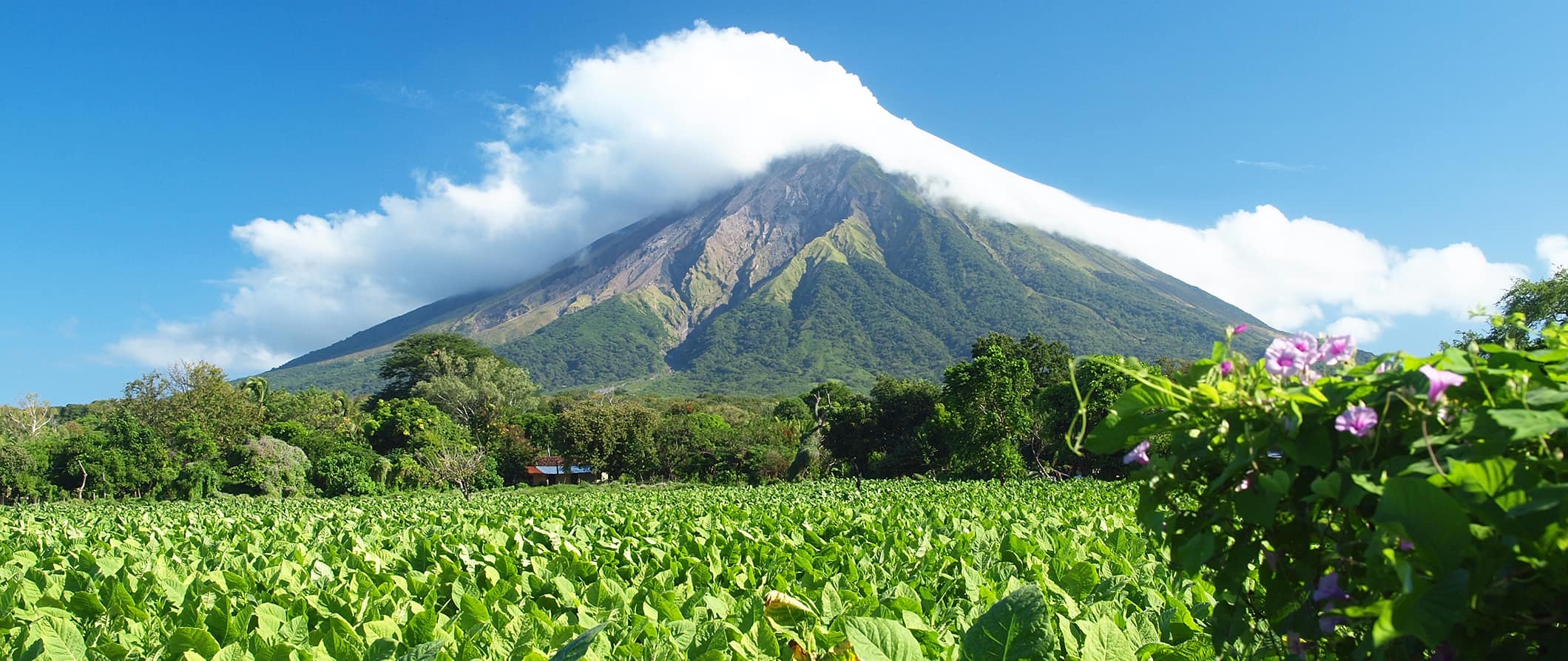 Known as the "Land of Lakes and Volcanoes," Nicaragua is the largest country in Central America. Home to Lake Nicaragua (Central America's largest lake), beautiful islands, expansive volcanic terrain, mangrove swamps, ethereal cloud forests, and tropical rainforests, Nicaragua is a stunning destination with tons of things to see and do — no matter your interests.
In fact, I loved my visit to Nicaragua so much I ended up extending my visit!
While Granada, León, and San Juan del Sur tend to pull in the crowds, if you leave the main southern cities and get a little off the tourist trail, you can discover even more varied landscapes, friendly locals, and little explored towns and national parks.
This travel guide to Nicaragua shows you how to visit on a budget, save money, and make the most of your trip.
Top 5 Things to See and Do in Nicaragua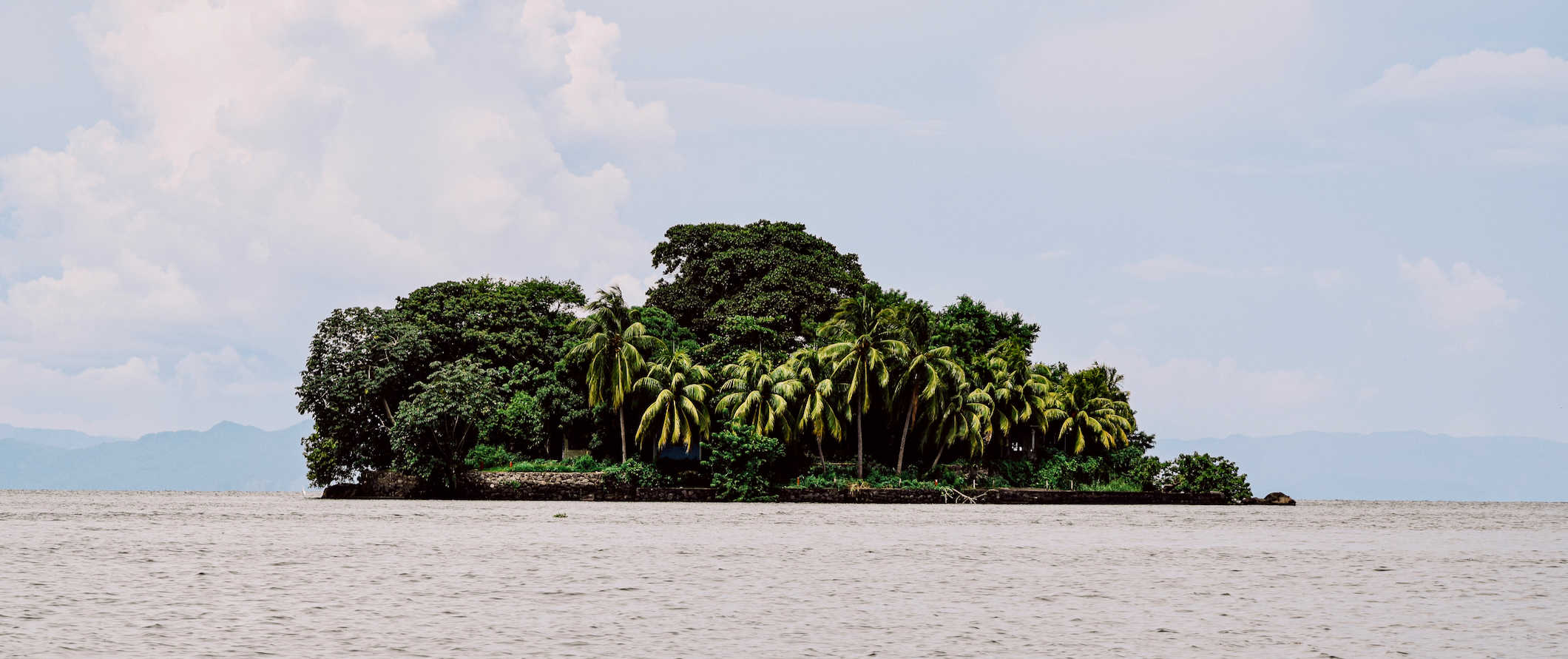 1. Visit Little Corn Island
This archipelago off the Caribbean coast is one of the best places to relax in the country. It boasts diving with hammerhead sharks and underwater caves, fresh seafood, and plenty of hammock downtime on deserted beaches (invest in a good hammock if you're serious about your R&R). Don't miss Otto's Beach.
2. Relax in San Juan del Sur
This picturesque surfer paradise is fringed with prehistoric volcanic hills and was the first destination to put Nicaragua on the map. Backpackers flock here in droves to surf and party under the stars. It's a must-visit destination in the country!
3. Admire colonial Granada
Nicaragua's oldest city is revered as the colonial jewel of Central America. Many of the pastel-painted buildings have been meticulously restored. Bask in Granada's historic grandeur as you weave through the cobblestone streets, visit local art galleries, and sip on a coffee in a plaza.
4. Tour León
From world-class museums, Central America's largest cathedral, and other beautiful monuments to a lively party scene fueled by the ample student population, León is one of my favorite places in the country. Sample the best roadside quesillo and see the local artists who give the city its eccentric flavor.
5. Explore Ometepe Island
Spend your days hiking, kayaking, or cycling around the island, spotting howler monkeys and archeological ruins in the process. Two of the two volcanoes here (Concepción and Maderas) offer strenuous 8-10-hour hikes. Guides are mandatory and cost 530 NIO.
Other Things to See and Do in Nicaragua
1. Hike Miraflores
Miraflores national park was the highlight of my entire trip. Located in Estelí in northern Nicaragua, this is a stunning cloud forest with rivers and waterfalls. You can take day-hikes or multiday treks to the park (the multiday trips enable you to stay with local host families in small communities) and there are also programs to help you learn to farm. The one-day trek that I did ran from 7am-4pm and cost 550 NIO which included two meals and a mandatory guide. An extra bonus that I loved is that all the money goes back into supporting the community and farmers.
2. Explore Rio San Juan
This river is a wonderful stopover for nature enthusiasts looking to go kayaking, fishing, and wildlife watching. Despite the surge in eco-tourism in the region, accommodation options are still no-frills and very low-key, with Wi-Fi and phone coverage being scarce. Most tours leave from San Carlos, which is located at the mouth of the river on Lake Nicaragua.
3. Hike a volcano
Nicaragua has 19 volcanos (9 of which are active). The two peaks on Ometepe –– Concepcion and Maderas –– are the two most popular day hikes in the country. Concepción, towering at 1,600 meters (5,249 feet) is a baking hot hike, so bring lots of sunblock and water. Maderas is easier but muddier, with a lake at the summit. Cerro Negro (near León) offers a comfortable sandy route from top to bottom and is also well-known for "volcano surfing." Masaya Volcano is the most active volcano in Nicaragua and you can actually see the lava bubbling there (visits are limited to 10 minutes due to the fumes). For people wanting a challenge, try San Cristobal, Nicaragua's highest volcano. If you're hunting for scenic Insta-worthy views, hike to Telica (also within easy reach from León) for a spectacular sunset (you can actually camp at the top).
4. Relax at Lake Apoyo
Laguna de Apoyo is a breathtaking body of water that sits upon the Apoyo volcano crater near Granada. This 200-meter-deep lake is the perfect spot for swimming, kayaking, fishing, and sailing. Hostels offer day trips from Granada for around 300 NIO, which include a return shuttle and include use of another hostel's facilities, kayaks, and tubes on the lagoon. You can also visit independently and stay overnight if you want a longer visit.
5. Tour a coffee plantation
Coffee is Nicaragua's primary export and Jinotega, the misty and mountainous northern region, produces over 80% of the country's output. You can organize a coffee tour in any of the eco-lodges/hostels dotted around the region. I particularly liked Eco Albergue La Fundadora. Even though I don't drink coffee, it's a fascinating and important industry in the country (and region) and worth learning about.
6. Relax at the Pearl Cays
The remote string of crescent-shaped playas that make up the Pearl Cays (pronounced "Pearl Keys") offer some of the best Caribbean beaches in Nicaragua. Unfortunately, due to climate change, this stunning collection of white islands is steadily shrinking. Located near the Corn Islands, there are currently only 10 left from the original 18. Accommodation on the island is super exclusive and very pricey. However, day trips by shared speedboat can be easily arranged to make visits affordable. Private boats start from around 8,800 NIO and fit up to 10 people. Come here to snorkel, swim, and lounge away the day.
7. Visit the Bosawas Biosphere Reserve
Bosawas is the second-largest rainforest in the Western Hemisphere and is home to jaguars, tapirs, spider monkeys, harpy eagles, and more. A huge chunk of the country's bird population — 600 out of 790 species — are located here, making it the prime spot for wildlife and bird watching. Multi-day trips, where you can truly immerse yourself in the wilderness, hike cloud forests, swim in waterfalls, and meet Mayangna and Miskito indigenous communities start at around 12,000 NIO per person.
8. Explore the Solentiname Archipelago
Isolated on the southwest tip of Lago de Nicaragua, the Solentiname Archipelago is a cluster of 36 islands revered for their pristine collections of primitive art, birdlife, and laid-back lifestyle. It's best to base yourself in Mancarrón and organize day trips to other neighboring islands throughout your stay. It's roughly a four-hour drive from Managua to San Carlos and then and then a two-hour boat ride to the dock in Mancarrón. There are no ATMs to be found on the islands so bring plenty of cash.
9. Shop at the Masaya Markets
Stock up on rum, coffee, hammocks, and ceramics at the Masaya Markets in Masaya National Park near Managua. Barter your way through the markets and soak up the colorful atmosphere. While there is a lot of tourist junk here, there are still plenty of artisanal handmade crafts as well. On Thursdays, a weekly 'Night of Revelry' features traditional dancing, local food, and music. The market is just thirty minutes from Managua.
10. Visit the stone carving hermit
Near Estelí in the north you can find Alberto the hermit. He's been living here for almost 40 years, carving stone figures and sculptures in the jungle. He's eccentric, kind, and incredibly knowledgeable about the flora and fauna in the region. Stop by to see his carvings and learn about his life in the jungle. Here's a video of my visit.
11. Check out the Isletas de Granada
Southeast of the city of Granada in Lake Nicaragua, you can find the Isletas de Granada (Grenada Islets). There are around 365 of these volcanic islands, some of which are inhabited. A few have hotels on them or you can take a one-hour boat ride around them to admire their pristine beauty (it costs around 1,400 NIO for a boat that can take 8 people).
12. See Somoto Canyon
Dating back to the Miocene epoch (23-25 million years ago), Somoto Canyon is a relatively unexplored part of Nicaragua. Located near the border with Honduras, it was discovered by Czech and Nicaraguan scientists in 2004 and, since then, its spectacular walls and clear water have become a popular tourist destination. Activities here include hiking, boating, and scaling the canyon walls. The narrowest part of the canyon can only be reached by swimming or by tubing. Somoto Canyon Tours offers a variety of tours lasting from 3-6 hours with prices starting at 880 NIO.
13. Do a homestay/Learn Spanish
If you have a bit more time to spend in Nicaragua, there are lots of opportunities to volunteer, learn Spanish, and farm by taking part in a homestay (Estelí, Ometepe, and León are popular destinations for this). Hostels and tourist offices in any of the big cities can help you arrange it.
Nicaragua Travel Costs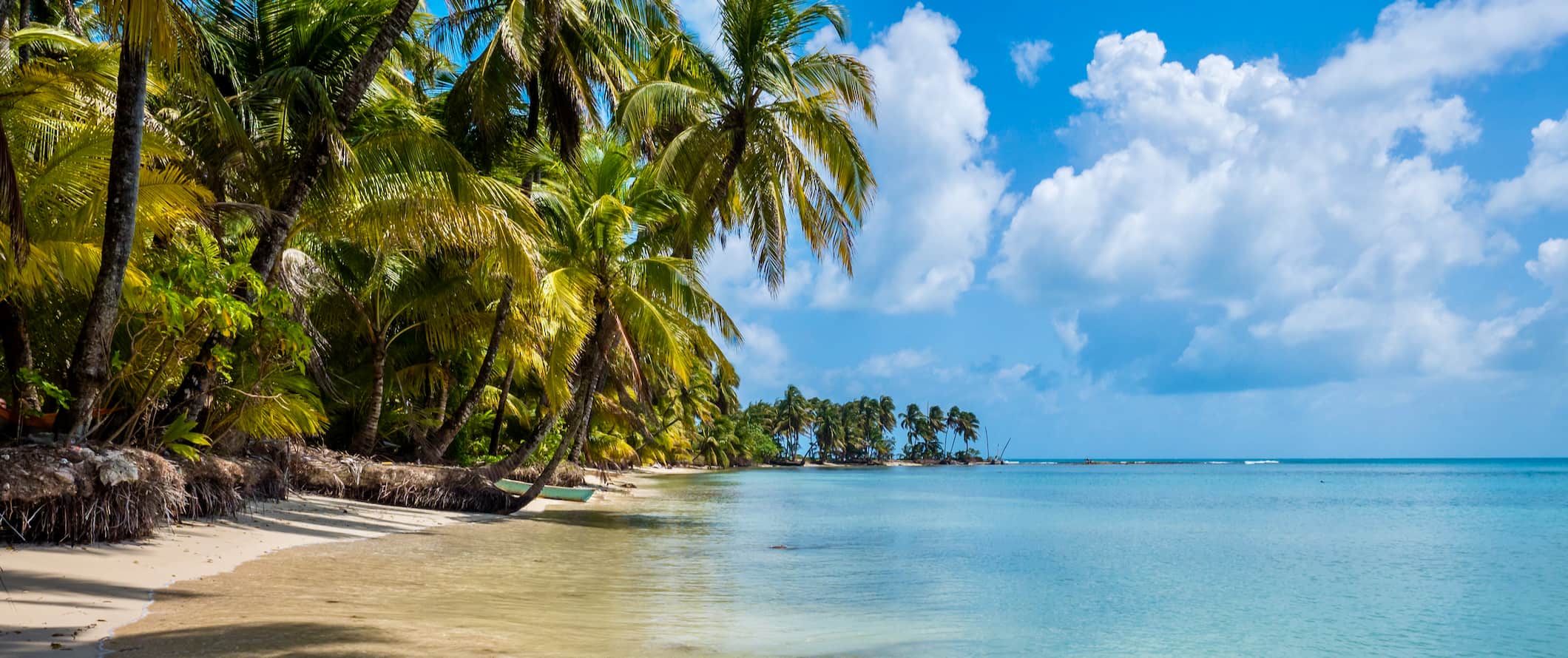 Accommodation – Small 6-8-bed dorms generally cost around 250-350 NIO per night, with private rooms costing between 700-1,700 NIO. Free Wi-Fi and free breakfast are common and many hostels also have a swimming pool.
For a budget two-star hotel, expect to pay between 1,000-2,600 NIO for a double room including breakfast. Expect basic amenities such as Wi-Fi, A/C, a TV, and sometimes a swimming pool.
Airbnb is available on Nicaragua's Pacific coast as well as in Grenada and Managua (there are no rentals on the Atlantic side). You can score a great beachfront property from 2,800-4,200 NIO depending on group size and house style. For a private room, expect to pay at least 880 NIO per night.
Food – Beans, rice, and meat are the backbone of most meals in Nicaragua. Grilled chicken, pork, and beef are common options (especially for street food). Gallo pinto (fried rice and beans) is the go-to breakfast and dinner meal, with an egg often being added for the breakfast option. Be sure to try the popular quesillo, a tortilla wrapped around white cheese smothered cream, and nacatamales, a tamale made from maize dough stuffed with pork and potato.
A typical lunch, eaten in a comedor (local eatery serving tradition cuisine), or street stall costs between 100-175 NIO. Nicaraguans are more accustomed to dining out for lunch so travelers can expect to see fewer evening options available in non-touristy spots.
On the coast, seafood is the main staple so expect a lot of grilled fish. On the Caribbean side, the cuisine is heavily influenced by Caribbean culture as well.
A meal at a restaurant serving local cuisine costs around 345-520 NIO for a three-course meal with a drink.
The touristy towns and on the coast have more international cuisine options. Expect to pay 800-1,200 NIO for a three-course meal in a mid-range restaurant. A large pizza costs around 270-350 NIO. For fast food (think McDonald's), expect to pay around 210 NIO for a meal.
A domestic beer or latte/cappuccino costs around 30-90 NIO.
If you're buying a week's worth of groceries, expect to pay between 1,100-1,300 NIO for basic staples like rice, beans, seasonal produce, and some meat or fish.
Activities – Guided hikes cost around 550 NIO while a tour of Somoto Canyon costs closer to 900 NIO. A multiday hike in Bosawas Biosphere Reserve costs around 12,000 NIO while a day trip to Lake Apoyo costs around 300 NIO.
Backpacking Nicaragua Suggested Budgets
On a backpacking budget of 1,100 NIO per day, you can stay in a hostel dorm, use public transportation and chicken buses to get around, limit your drinking, cook all of your meals, and enjoy free and cheap activities like free walking tours and lounging on the beach.
On a mid-range budget of 2,800 NIO per day, you can stay in a private Airbnb or hostel room, eat out for most meals, enjoy a few drinks, take the occasional taxi or coach between cities, and do more paid activities like diving or guided day hikes.
On a "luxury" budget of 8,200 NIO per day or more, you can stay in a hotel, eat out anywhere you want, drink as much as you'd like take domestic flights to get around, and do whatever tours and activities you want. This is just the ground floor for luxury though. The sky is the limit!
Accommodation
Food
Transportation
Attractions
Average Daily Cost
Backpacker
350
325
200
225
1,100
Mid-Range
1,200
700
400
500
2,800
Luxury
3,200
1,7500
2,000
1,250
8,200
Nicaragua Travel Guide: Money-Saving Tips
Nicaragua is one of the cheaper countries in the region but prices are rising quickly as it becomes more of the "it spot" to retire and work remotely from. Here are some of the best ways to save money during your trip:
Take the chicken bus – Chicken buses (crowded local buses that make multiple stops) are the cheapest way to travel. You can save big time if you're willing to trade A/C and cushioned seating to travel on a decommissioned school bus for a few hours. For example, the 3.5-hour trip from Granada to Rivas costs just 70 NIO!
Refill your water bottle – The tap water here is not safe to drink so make sure you have a reusable bottle with you. To stay safe, bring a water filter like LifeStraw to ensure your water is clean and safe!
Use the right currency – Pay with US dollars in bigger cities and save your córdobas for purchases at small businesses in rural areas and villages since they won't have change for larger USD bills.
Bring cash – Cards are accepted in major establishments and big cities. However, electricity can be fickle on the coast so it's best to carry plenty of cash in case you're caught out in a blackout.
Learn some Spanish – Inflated tourist prices are common here. To avoid getting overcharged, learn some Spanish. Even just a few words and phrases can help you avoid being overcharged.
Travel during the shoulder season – Prices are highest during the dry months (December-April). To avoid the crowds and save money, travel during the rainy season or shoulder season. You might get rained on, however, accommodation and activities are cheaper.
Choose less-traveled routes – Prices for activities and accommodation plummet when you leave the tourist triangle (Granada, León, and San Juan del Sur). Nicaragua is the largest country in Central America so don't be afraid to think outside the box and venture off the beaten path.
Share private taxis – If you're traveling in a small group, a taxi can often work out cheaper and more time-efficient than a bus or shuttle. Negotiate the price beforehand and ask your hostel for the normal rates so you have a reference.
Where to Stay in Nicaragua
If you're looking for places to stay during your visit, here are some of my favorites:
How to Get Around Nicaragua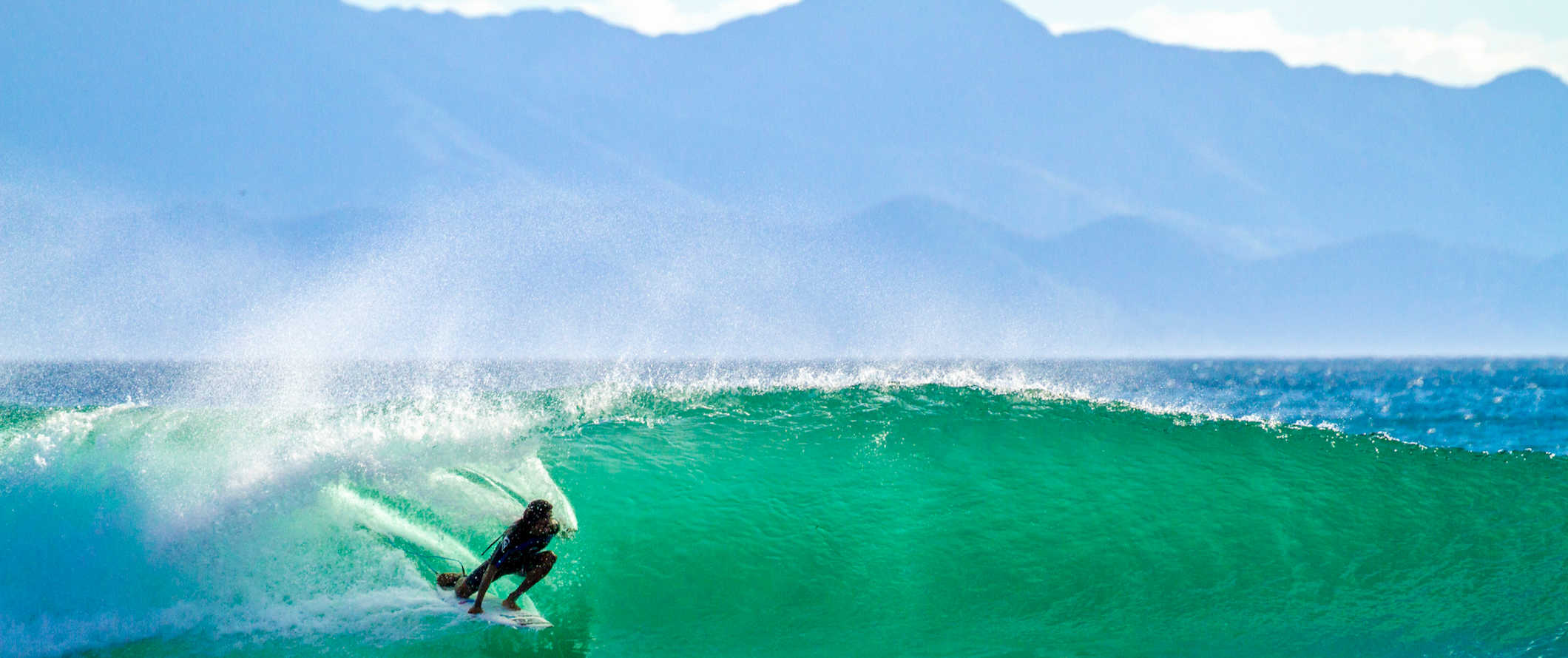 Bus – Chicken buses (i.e. converted school buses) are the cheapest way to get around. They are slow and stop often but have dirt cheap prices (around 35 NIO per hour of travel).
If you're looking for a more comfortable journey, book with a coach company or private mini-shuttle, the latter of which are air-conditioned with cushioned seating and have storage room for your luggage.
For private mini-shuttles, expect to pay between 880-1,750 NIO per trip, however, you can try and buddy up with other hostel guests to drive down the price since it's a private booking.
Most of the large cities have public transportation with local bus tickets costing under 6 NIO.
Air – La Costeña, Nicaragua's domestic carrier, is based out of Managua and serves most of the country. Even if you're keeping spending to a minimum, you have to take a flight if you want to visit the Corn Islands. Return tickets from Managua to the Corn Islands cost 5,700 NIO. For the 2.5-hour flight from Managua to Bluefields, expect to pay at least 4,500 NIO.
Train – There are no trains in Nicaragua.
Car Rental – A 4WD is recommended if you're planning to visit rural areas as the roads here can be rough. Prices start from around 1,400 NIO per day for a multi-day rental. You'll need an International Driving Permit (IDP) and you'll definitely want to have extra insurance too.
Hitchhiking – Hitchhiking is relatively easy here. More often than not, you'll be picked up by truckers (who often get a kick out of interacting with tourists). Avoid hitchhiking at night and make sure the driver picking you up isn't a taxi or expecting payment. Having a sign helps, as does knowing some basic Spanish. For more hitchhiking tips and advice, check out Hitchwiki.
When to Go to Nicaragua
There are two distinct seasons in Nicaragua: the dry season, which falls between November-April, and the green (rainy) season which is from May-October.
To avoid the crowds and peak prices, visit during the rainy season. The rainier months also offer ideal surfing conditions and deserted beaches to enjoy the waves. Just keep in mind the Caribbean coast sees more rain than the Pacific. Expect daily highs around 30°C (86°F).
The San Sebastian festival in Diriamba runs between January 17th-27th and is an amazing way to celebrate a local fiesta, with colorful parades, traditional music, and street-side buffets filling up every corner.
Easter (Semana Santa) is when you can find most locals hitting the mountains or beaches with family and friends. Buses and hotels, particularly on the coast, fill up fast so be sure to book in advance if you're visiting during this time. Note that cities are much quieter during this period and many local businesses adapt their opening times/hours and events to celebrate the religious holiday.
How to Stay Safe in Nicaragua
Nicaragua is one of the safest countries in Central America, though petty theft and robberies are still relatively common. For that reason, keep your belongings secure and out of sight at all times — especially on crowded public transportation.
Solo female travelers should feel safe here when out during the day, however, they will want to avoid traveling alone after dark. Additionally, the usually standard precautions apply here as well (always keeping an eye on your drink at the bar, never walking home alone intoxicated, etc.).
If you rent a car, don't leave any valuables in it overnight, and make sure to have suitable insurance just in case as break-ins can occur.
Scams are rare here, but they do happen. Be wary of random strangers asking for medicine or other financial assistance. Just politely decline and be on your way. You can read about common scams to avoid here.
Inflated tourist prices are common in Nicaragua. To avoid getting overcharged, learn some Spanish. Even just a few words and phrases can help you avoid being overcharged
Many people come to Nicaragua to party as drugs and alcohol are both cheap and abundant. However, the fines and penalties for drug use are steep. Police often expect bribes that can cost of hundreds — if not thousands — of dollars. Police won't hesitate to strip search you if they suspect narcotics so avoid using drugs here to stay safe.
Moreover, the drug trade contributes to deaths, instability, and unrest in the region. Don't contribute to that.
Protests and clashes in the major cities aren't uncommon. Should a protest occur during your visit, avoid the area and return to your accommodation. While you're unlikely to be hurt, it's better to be safe than sorry.
As always, keep your wits about you at night time, particularly in the capital. Ask your hotel to call you a taxi in Managua (always negotiate the price before getting in the car), which can be an intimidating spot for travelers due to the lack of road names, tourists, and landmarks.
If you experience an emergency, dial 118 for assistance.
Always trust your gut instinct. Avoid isolated areas at night, and be aware of your surroundings at all times. Make copies of your personal documents, including your passport and ID, before you leave on your trip.
If you wouldn't do it at home, don't do it in Nicaragua!
The most important piece of advice I can offer is to purchase good travel insurance. Travel insurance protects you against illness, injury, theft, and cancellations. It's comprehensive protection in case anything goes wrong. I never go on a trip without it as I've had to use it many times in the past.
Nicaragua Travel Guide: The Best Booking Resources
These are my favorite companies to use when I travel. They consistently have the best deals, offer world-class customer service and great value, and overall, are better than their competitors. They are the companies I use the most and are always the starting point in my search for travel deals.
Skyscanner – Skyscanner is my favorite flight search engine. They search small websites and budget airlines that larger search sites tend to miss. They are hands down the number one place to start.
Hostelworld – This is the best hostel accommodation site out there with the largest inventory, best search interface, and widest availability.
Booking.com – The best all around booking site that constantly provides the cheapest and lowest rates. They have the widest selection of budget accommodation. In all my tests, they've always had the cheapest rates out of all the booking websites.
Get Your Guide – Get Your Guide is a huge online marketplace for tours and excursions. They have tons of tour options available in cities all around the world, including everything from cooking classes, walking tours, street art lessons, and more!
SafetyWing – Safety Wing offers convenient and affordable plans tailored to digital nomads and long-term travelers. They have cheap monthly plans, great customer service, and an easy-to-use claims process that makes it perfect for those on the road.
LifeStraw – My go-to company for reusable water bottles with built-in filters so you can ensure your drinking water is always clean and safe.
Unbound Merino – They make lightweight, durable, easy-to-clean travel clothing.
Top Travel Credit Cards – Points are the best way to cut down travel expenses. Here's my favorite point earning credit cards so you can get free travel!
Nicaragua Travel Guide: Related Articles
Want more info? Check out all the articles I've written on backpacking/traveling Central America and continue planning your trip: