How to Make Money With a Blog
Get Proven Blogging Tips From the World's Top Bloggers
FOLLOW YOUR DREAMS, MAKE MONEY, HELP OTHERS
Wouldn't it be great if you could make a money from your blog? Wouldn't it be awesome if you could work less and have more time for the things you enjoy? Want to create a website that does both those things while helping people in the process?
If you said yes, then you are like me. I used to think that it wasn't possible to make money online unless you were unscrupulous or got really lucky and invented something like Facebook.
I was wrong and now, I run a successful website helping people travel more that earns me enough money to be my own boss and have time for what I love. I'm not going to lie – it's not easy to make a living from your blog.
But I know anyone can do it. When I started I was completely computer illiterate but I learned (and I'm a slow learner) and know that with the right skills and technique (ones anyone can learn), you can create something awesome that helps people better their lives and earn a living doing so.
And you can do this without selling out, being a shady marketer, or compromising your values.
My name is Matthew Kepnes and I've been running this website since early 2008. In that time, I've helped millions of people travel cheaply and built a successful online business without any prior business or website knowledge. I simply started this website in hopes of helping people travel more.
Everything I tell you in my book I do myself. That's why I know this stuff works. I don't promise you millions. I am simply going to give you honest, practical, and tested strategies that worked for me (and all my students) so you can become your own boss, make money with your blog, and do what makes you happy. You don't need any prior knowledge. This book is for beginners and advanced bloggers. My blogging advice and expertise has been featured in the following publications because it works: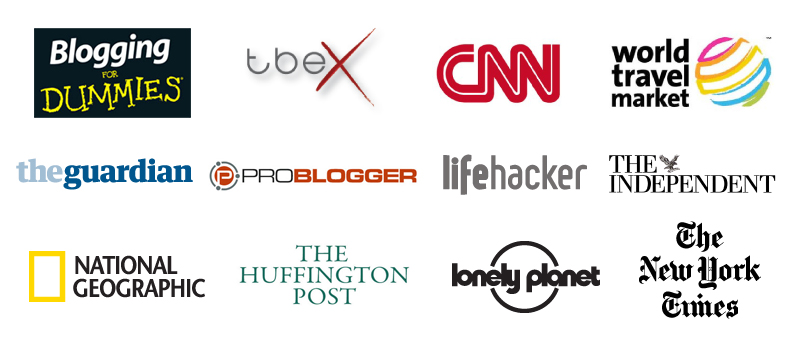 There's a lot of "shiny" marketing courses that will "teach you" how to make money online. I took many when I started and they were awful. They never related to me the beginner, they made promises they couldn't keep, and they were full of slimy sales tactics I wasn't comfortable doing.

I charted my own course and in doing so built a community and business the right way: by being helpful and honest.

If you're looking for a way to take your hobby website to the next level, share your knowledge with more people, and make a living without being a slimly sales person, then this book is for you. You'll get proven tactics from me and other blogging and writing experts that will work for you no matter what your topic is.
WHAT YOU'LL LEARN
With this book, you'll learn the skills you need to become successful and follow in the footsteps of the over 1,000 other people who have bought this book. Here is a breakdown of the five sections of the book:
Section 1: Creating a Blog
How to pick your area of expertise
The importance of creating a strong brand
Section 2: Installing and Building Your Blog
How to install and set up your own blog (if you haven't already)
How to pick a good domain name
How to pick a good design
Good WordPress extensions that will make your blog even more awesome
Section 3: Getting Traffic
Where to get traffic from other blogs
How to use Stumbleupon to generate tens of thousands of visitors
How to maximize your Facebook and Twitter presence
The art of pitching the perfect guest post
How to create viral content
How to get media attention
Section 4: Search Engine Optimization
What is SEO?
How to optimize your website for SEO
The key factors Google uses to determine your rankings
Understanding Google Pagerank and why it doesn't matter
Why getting links matter and where to get them
Other ranking factors to worry about
Why blog authority matters and how to get it
Section 5: Monetizing Your Website
Why you shouldn't use Google Adsense
How to sell affiliate products
How to create products and books people want
How to create a successful marketing strategy
How to avoid beginner mistakes
Where to get private advertisers
How to effectively use a newsletter
How to use your blog to get book deals and speaking gigs
Section 6: Planning and Strategy
How to develop and execute a long term strategy
With so many blogs out there, it can be hard to know where to start or break through the clutter. Successful bloggers and business have clear goals and plans how to reach them. Most bloggers fail because they don't know what they want or where they want to go. They stumble, they fall, they give up.
Let this book be your roadmap. Even if you don't want to get into travel, the same principles that apply for travel blogging apply in every other niche. Don't be like the 99% of bloggers who gave up. Start off right and succeed.

What people like you thought
"Matt is honest about blogging: it takes time to build an audience. But he offers great tips such as how to guest blog on already popular blogs, as well as describing the mechanics of what being a blogger is all about. Matt gets into the details by even offering tips on what to say when contacting a popular blogger. Without Matt's advice, my blog, http://www.mynextpostcard.com, would not have the reach it is today." – Neill
"How to make money with your travel blog by Matt Kepnes is more than what the title suggests. It is an excellent resource for anyone starting a website or blog within or outside the realm of the travel industry. The book has very insightful and helpful information for planning and building your site from the ground up. With tips for maintaining traffic – as well as how to make money! The SEO information in particular was invaluable." – Leeann
"Nomadic Matt's ebook is an absolute must-read for anyone looking to turn their blog into a business. It turns out there's a whole lot more required than good and frequent writing, and this book is an insightful mix of Matt's personal trials and errors and his now proven tricks of the trade. It's a wonderful introduction in an easy-to-follow format. I highly recommend it to bloggers who want to monetize their adventures." – Jessica
BONUS BOOK – How to Build a Blog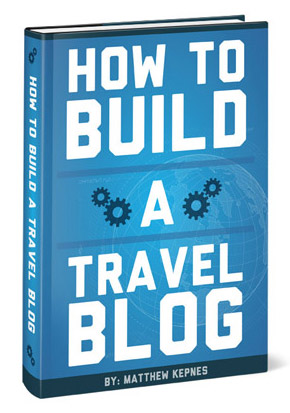 No web skills? No problem. I put together this easy to follow step by step guide to help build your website from scratch without any previous experience. There are also plenty of screen shots to visually walk you through the process so you won't get lost. This book will teach you all the basic skills you need to know in order to start and build your blog in an afternoon without pulling your hair out in frustration.
Get Over 3 hours of BONUS Interviews
Besides the book, you will also get exclusive interviews with some of the Internet's top writers, marketers, and bloggers to help you get even further faster. People pay thousands to attend conferences to listen to these people talk but you get them included with your purchase!
Interview with Rand Fishkin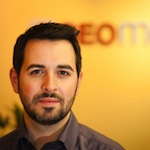 Rand Fishkin is the founder of Moz.com, the best SEO website in the world, and an expert on search engine optimization. Rand tells us the secrets of ranking higher in search, getting links, and a lot more in this interview.
Interview with Corbett Barr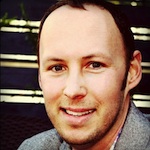 Corbett Barr of ThinkTraffic.net is a leading expert on building and marketing blogs. Corbett joined me for an exclusive interview to discuss how to avoid beginner pitfalls, build relationships, and grow your audience.
Interview with Derek Halpern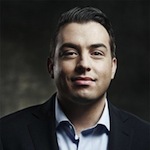 Derek Halpern of Socialtriggers.com is a leading expert in Internet marketing. We sat down to talk about advanced techniques in gaining traffic, getting media attention, and how he built a 70,000 person mailing list in 18 months.
Interview with Pat Flynn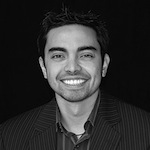 Pat Flynn of Smartpassiveincome.com discusses newsletter marketing and how to monetize your blog through affiliate marketing without being a spammer and his journey to making over $50,000 a month doing so.
Interview with Jodi Ettenberg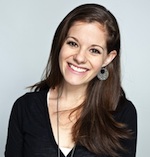 Jodi Ettenberg of LegalNomads.com and author of "The Food Traveler's Handbook" talks about her journey into self-publishing and how to use your blog to get freelance writing gigs. She has been on The Daily Beast, CNN, The New York Times, and BBC among others.
Interview with Geraldine DeRuiter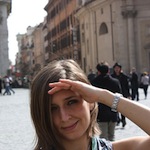 Voted one of the best blogs of 2012 by Time Magazine, Gerladine DeRuiter runs TheEverywherist.com where she her snarky, witty, and personal writer got her a devote following. Geraldine and I discussed finding your voice and writing better.
PICK THE PACKAGE RIGHT FOR YOU
THE
STARTER PACKAGE
$27
DO IT YOURSELF
How to Make Money with Your Blog book
Lifetime updates
Lifetime e-mail support
THE COMPLETE PACKAGE
$67
MOST POPULAR CHOICE
How to Make Money with Your Blog book
How to Build a Blog book
Lifetime updates
Lifetime e-mail support
6 BONUS expert interviews
THE CONSULTING PACKAGE
$147
TALK TO ME
How to Make Money with Your Blog book
Bonus offers and support
1 hour of personal coaching
30 Day Money Back Guarantee
Read the book, implement the tips, start building your site, ask me for help. If you still don't like the book, I'll give you a prompt and courteous refund within 30 days of purchase. I'm that confident that this book will help you succeed but if I can't help you, I shouldn't have your money.
Frequently Asked Questions
What format is the book?

The book comes as a PDF file that can be read on your computer or an e-reader such as a Kindle, Nook, or in iBooks.

What if I want to upgrade?

You can upgrade within 90 days and the amount you already paid will be applied as a credit. After 90 days, you need to repurchase.

If I buy the consulting package, when do we talk?

We have our hour consulting call whenever you are ready to do so. I'm here at your convenience.

What if I get really confused?

I'm here to help. You can email me as often you as you need to and I'll help troubleshoot your problems. I want you to succeed not be confused.

I don't have any blogging experience. Is this book for me?

This book is written for people with no experience in mind. It takes you through all the steps and technical terms of blogging.

How long is each expert interviews?

Each interview is between 30-40 minutes. You will receive a downloadable mp3 that you can play on your computer or iPod.

I've never heard of these experts. How do I know the quality is good?

The interviewees are leading blogging experts who together earn over $1 million per year. They are people I learn from and want you to learn from too.

I already have some blogging experience. Is this book for me?

While much of this book is for those with little blogging experience, even those with experience will benefit from the SEO, monetization strategies, and expert interviews.

Will this book make me rich?

If you are looking for a get rich quick scheme, you shouldn't buy this book. This book isn't that. This book is a plan on creating a successful blog for the long term. If you are in it as a get rich, go somewhere else.