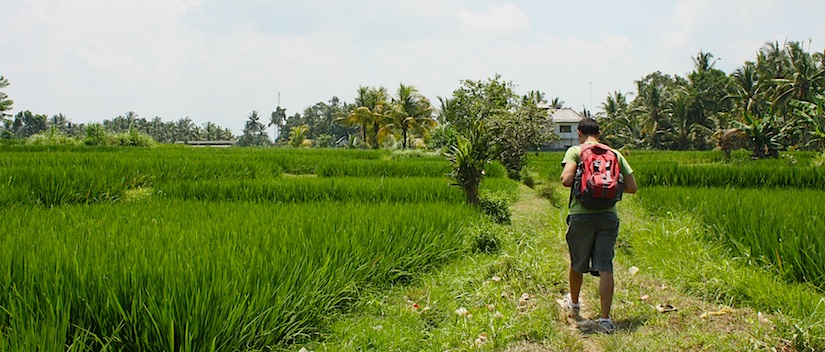 Here are some of the top, frequently asked tips that can help you start planning your trip and asking the big questions. These tips below will give you a good overview of the main issues you'll face planning your trip and teach you how to find good deals.
Flights are one of the most expensive aspects of travel. Whether a two week or two year trip, we all have to fly somewhere. While deals are not as abundant as in the past, there are still a few ways to make flying affordable and avoid being the person on the plane who paid the most.
Choosing whether to pay as you go or buy a round the world ticket is one of the toughest decisions long term travelers make. If you choose wrong, you could end up spending thousands more on flights than you need. This article will help you decide if a round the world ticket makes sense for you.
Picking the right backpack is an important part of any trip. Too big and you'll have too much extra weight. Too small and you'll never fit anything in. A good backpack is an investment in something that will last many years and multiple trips. Here's how to find a backpack that will last you a lifetime.
Travel credit cards offer travelers a great way to earn free stuff while spending money they would have anyways. However, finding the right travel card is a tedious process. This article will make the selection process easier.
We deal with money every day and on the road the foreign transaction fees and ATM fees can cost us hundreds of dollars per year. You didn't save all this time to give your money to the banks. You saved it to spend it on food, wine, and tours. Luckily, there are a lot of simple and easy ways to avoid fees.
Travel hacking is the use of credit cards, awards programs, and deals to accumulate miles and points to get free travel. It can be confusing for people who are not familiar with loyalty programs. Here is a step by step guide on how to become a travel ninja and gain tons of points for free travel.
Paying for a hotel or hostel every night can get expensive but it doesn't have to be. There are plenty of ways to get cheap or free rooms while traveling. You just need to think outside the box. Here is a list of options to help you save money.
Organized tours have a bad reputation as companies that just shuffle you from one place to another so you can take a photo. However, there are many good tour companies that take their time, offer small groups, and help the environment.
Travel insurance is something everyone needs and buying a policy can be a confusing process. With this article, I'll tell you what a good policy should have, what isn't covered, and where you can get great and affordable plans.
Tip #10 – Find a Way to Teach Overseas
This 5 part series is meant to help give you an overview, information, and resources about teaching English overseas. This series is a good starting point for people want to basic information about the profession and will save you many web searches.
Volunteering overseas is a great way to give back to the communities you take so much from while you traveling. It's a great way to do something out of the ordinary and be productive during your trip. As a traveler, you have plenty of time to volunteer.
Everyone loves to eat and one of the best parts about traveling abroad is trying new food. I travel for food as much as I travel for people. But restaurants get expensive when you eat out everyday. Here are some tips to eat frugally so you don't have to live on ramen noodles to save money.