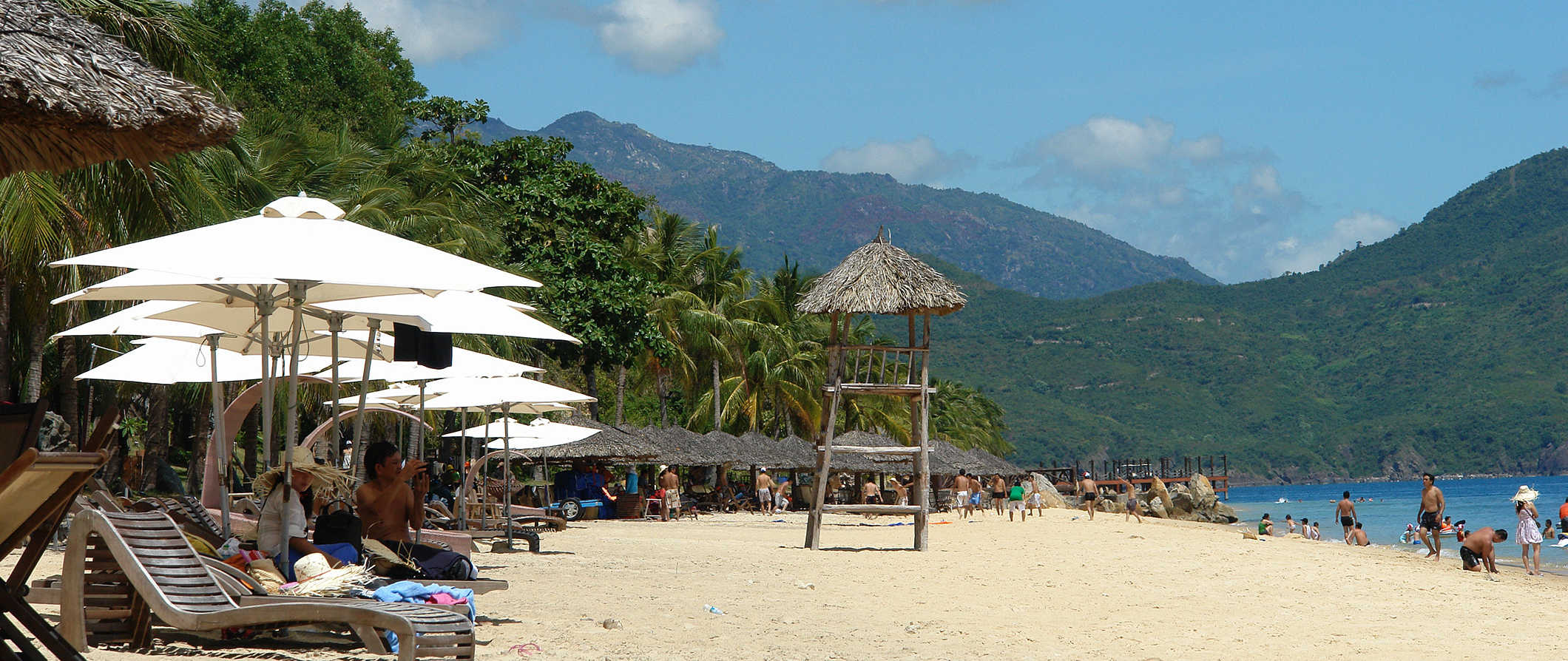 With its white sandy beaches stretching into a dramatic backdrop of mountains, and with nineteen islands to visit, it's no wonder Nha Trang is a popular beach destination for backpackers and travelers in Vietnam.
While Nha Tran Beach is continuously abuzz with visitors who love to come here to party, you don't have to go far to reach Bai Dai Beach (Long Beach), which offers a much more relaxed environment.
As one of the most popular beach towns in Vietnam, there's a lot to do here. I enjoyed the city a lot and found the beach to be one of my favorites in the country. There's a lot to do in the city to keep you busy at night too.
Try to come here slightly off-season or mid-week to avoid the crowds if you want a more relaxed visit.
If you're traveling up and down the coast of Vietnam, definitely make this a place you stop.
This Nha Trang travel guide will give you all the practical information you need to plan your visit!

Nha Trang
Top 5 Things to See and Do in Nha Trang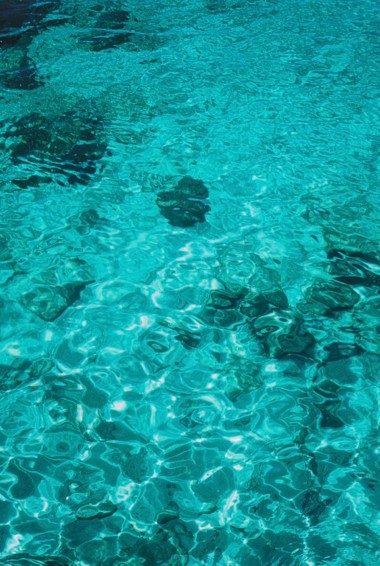 1. Snorkel and dive
Snorkeling and diving are probably the most popular things to do at Nha Trang thanks to its affordability and abundant marine life. It's best to avoid the windiest months (October and December) as rough seas cause many dive cancellations. Expect to pay around 1,700,000 VND ($75 USD) for two dives. PADI certification costs around 9,000,000 VND ($390 USD).
2. Visit Po Nagar
Dedicated to Yan Po Nagar, the goddess of the country, this temple tower was built sometime before 781 AD and is still an active site of worship for Buddhists. It's located on a mountain, so you will get 360-degree views of the beautiful landscape around Nha Trang. Admission is around 22,000 VND ($0.95 USD) per person.
3. Lounge on the beach
While Nha Trang beach is the main beach, another option is nearby Bai Dai Beach (Long Beach), which stretches for six miles (10 kilometers) of gorgeous white sand. It's more relaxed with little cafes and restaurants serving seafood right on the shore.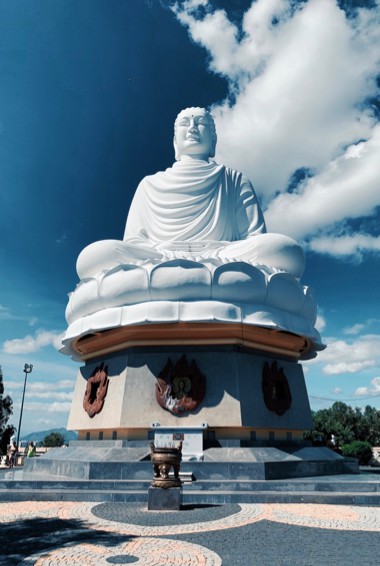 4. See the Buddha at Long Son Pagoda
Long Son Pagoda, founded in the late 19th century, is home to a 79ft white Buddha statue. To get there you have to hike the 152 stone steps to the top of the hill where the pagoda sits. It was built to honor monks and nuns who died protesting against the Diem government. There are sweeping views of the city. Admission is free.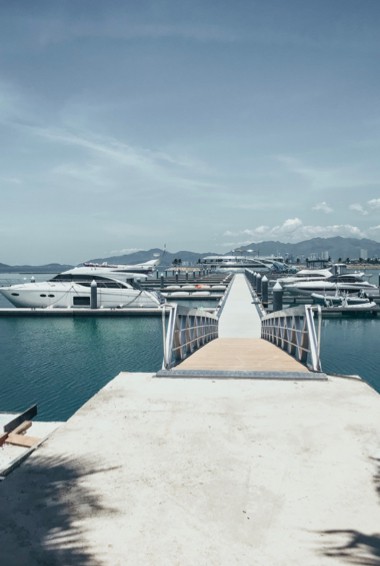 5. go boating
A lot of companies offer sailing trips (and yacht trips if you want to really splash out) from Nha Trang. You can see the different islands off the mainland and usually so some snorkeling. These tours are generally aimed towards the 18 to 30 crowd who like to party. A full-day experience starts from just 162,545 VND ($7 USD).
Other Things to See and Do in Nha Trang
1. Relax in the hot springs
Hot springs and mud bathing are popular in Nha Trang. Locals believe that the mud has healing powers due to its composition of rocks and volcanic ash. You'll sit in a stone tub while a pipe showers you with soft, fast-flowing mud. Prices will vary but expect to pay at least 130,000 VND ($6 USD) per person.
2. Head to Yang Bay
Yang Bay is an eco-park just outside of Nha Trang. Once you get here you will find three different sets of waterfalls: Yangbay, Yang Khang, and Ho Cho. However, reaching these falls takes a little work. Surrounded by dense forestation and mountainous terrain, it's slightly off the beaten track and an exciting day trip when you want to leave the crowded beaches of Nha Trang behind. You can take a taxi from Nha Trang to get here or join a guided tour. Tickets are from 100,000 VND ($4.30 USD).
3. Visit the National Oceanographic Museum
At the far south end of Nha Trang is the National Oceanographic Museum. It's ideal for those who do not want to go diving because there are 60,000 jars of marine life on display, as well as tanks with (live) reef sharks, seals, and turtles. It's an easy way to kill a few hours when the weather isn't great. Admission is 30,000 VND ($1.30 USD) per person.
4. Shop in Cho Dam Market
The Cho Dam open-air market has the best shopping experience in Nha Trang. With vendors selling fresh produce, fish, and everything from fake designer gear to watches, I highly recommended that you put on your bargaining hat and see what you can find.
5. Visit the Alexandre Yersin Museum
For any zoologists or science geeks out there, this museum is for you. Dr. Yersin was a Swiss scientist who came to Vietnam in the late 19th century to study sick animals. He is most renowned for having co-discovered the bacteria responsible for the bubonic plague. This museum showcases his work and findings. Admission is 26,000 VND ($1.10 USD) per person.
6. Hike to the Bao Dai Villas
These villas were originally built for Emperor Bao Dai in the early 1900s. They are perched on top of a small hill, and although the villas aren't really worth checking out, the view is. From the top, you'll have an awesome panorama of Nha Trang Bay.
Nha Trang Travel Costs
Hostel prices – Accommodations start at 139,325 VND ($6 USD) per night for a bed in a 6-10 person dorm. Hostels usually have free wifi, outdoor bar areas, and (sometimes) free breakfasts. Some of the most affordable hostels even have nice pools too. Private rooms will cost around 371,530 VND ($16 USD) per night for a double. A few hostels also offer self-catering facilities for cooking your own meals.
Budget hotel prices – Expect to pay at least 464,415 VND ($20 USD) for a two-star basic double hotel room. You will get a clean, comfortable room with an ensuite bathroom for that price, and if you're lucky it'll be on the beach. Free wifi is standard, and a handful of budget hotels also include free breakfast.
Airbnb is available in the city, and a shared room (a dorm or large bedroom that sleeps more than one person) starts from 140,370 VND ($6 USD). A private room near the beach will average about 348,310 VND ($15 USD) per night. An entire apartment is at least 600,000 VND ($25 USD) per night.
Average cost of food – Street food starts at 16,000 VND ($0.70 USD). Local food in restaurants starts at 25,000 VND ($1.10 USD) for one dish, while Western food is more expensive, usually 75,000 VND ($3.25 USD) and up for meals like burgers and pizzas.
For a higher-end meal at a Vietnamese restaurant with fresh, locally sourced ingredients, try Lanterns. You can get an excellent meal starting from 85,000 VND ($3.70 USD) per dish. Domestic beer in restaurants will usually cost around 20,000 VND ($0.85 USD), though you can get it for a fraction of the price at smaller local places (sometimes as little as 3,000 VND/$0.15 USD).
I don't recommend cooking your own food here since eating out is so cheap in the city. You'll get better food and less expensive prices. Just enjoy the local cuisine!
Backpacking Nha Trang Suggested Budgets
On a backpacker budget in Nha Trang, you'll spend as little as 603,740 VND ($26 USD) per day. This budget covers staying in a hostel dorm, eating street food all day long, drinking a few beers, taking the public bus everywhere, and one or two paid activities.
On a mid-range budget of about 1,161,035 VND ($50 USD) per day, you will stay in a private two-star hotel room or in a private hostel dorm, eat at sit-down restaurants for all your meals, drink lots of beer, rent a bicycle, and visit a few attractions per day. You'll want for nothing here really. You won't live large but you'll be able to do anything you want (within reason).
A luxury budget will cost you from 3,599,210 VND ($155 USD) per day, and, after that, amount the sky is the limit! You will stay in a four-star hotel room an entire Airbnb villa right on the beach, eat whatever you want, drink whatever you want, and do plenty of paid tours and excursions. Vietnam is cheap and this amount of money is a king's ransom. It will go very far here!
Use the chart below to get some idea of how much you need to budget daily, depending on your travel style. Keep in mind these are daily averages – some days you'll spend more, some days you'll spend less (you might spend less every day). We just want to give you a general idea of how to make your budget. Prices are in USD.
Accommodation
Food
Transportation
Attractions
Average Daily Cost
Backpacker
$6
$5
$5
$10
$26
Mid-Range
$20
$10
$10
$10
$50
Luxury
$45
$20
$15
$75
$155
Nha Trang Travel Guide: Money Saving Tips
Nha Trang, like the rest of Vietnam, is incredibly budget friendly, but, as it's a touristy place, sometimes prices are a bit inflated. Regardless, here are some ways you can save money in Nha Trang when you visit:
Shop around for dives – There are quite a few dive shops in Nha Trang so it is possible to hunt around for the best price and bargain with the shop owners.
Eat the street food – As in most of Vietnam, street food is the cheapest and most exciting local food you can find. You will usually get delicious pork meat sandwiches on the street for about 44,000 VND ($1.90 USD).
Stay off the beach – Hotels and Airbnb's near the beach will be more expensive than those a bit further away, starting at around 703,375 VND ($30 USD) per night for a budget accommodation. Stay further away from the tourist hub to save yourself some money.
Pack a water bottle – A water bottle with a purifier will come particularly in handy in Southeast Asia since you can't drink the tap water. Save money and thousands of plastic bottles and get a bottle that can purify the tap water for you. My preferred bottle is LifeStraw ($49.99).
Where To Stay in Nha Trang
There are some really good hostels in Nha Trang. Here are my recommended places to stay when you visit:
How to Get Around Nha Trang
If you stay near the beach in Nha Trang, you likely won't need any transportation because you will walk everywhere. It's a very walkable town. Here are your other options:
Bus – Buses rarely cost more than 15,000 VND ($0.65 USD) per journey. There are six main routes across Nha Trang. You'll have to pay cash to the driver when you get onboard, so make sure you have the exact change (or small change).
Cyclo – Cyclos are found mostly in the touristy areas around Nha Trang Beach and are suitable for short distances. They carry 1-2 people, although two people are a tight squeeze. The cost is about 25,000 VND ($1.10 USD) per kilometer. Make sure you negotiate your fare first.
Bicycle – Cycling is one of the best ways to see Nha Trang. You can get a rental starting from 116,105 VND ($5 USD) per day. Ask your hostel/hotel about bicycle rentals.
Taxi – Regular taxis start at 25,000 VND ($1.10 USD) per kilometer and are ideal for longer distances, like from the beach area to the mud baths. A round-trip from your hotel in the city center to the mud baths shouldn't cost more than 185,765 VND ($8 USD). Be sure to use only metered taxis.
Motorcycle Taxi – You can also take a motorcycle taxi just about anywhere you need to go, and it's cheaper than a regular taxi. You'll pay between 10,000-15,000 VND ($0.45-0.65 USD) per kilometer.
When to Go to Nha Trang
Nha Trang only has two seasons: rainy and dry. The dry season is from January until August, while the monsoon season is from September until December. Dry season receives very little rainfall, while you're likely to experience sudden downpours each day during the monsoon season (although these downpours never last longer than a few hours).
Temperatures are nice year-round, though. Thanks to its location on the coast, it doesn't get much higher than 86°F (30°C).
Between February and May is the best time to visit, with temperatures averaging between 79-45°F (26-27°C). There's consistent sunshine every day, but it's certainly more crowded. If your goal is to relax and enjoy some beach time, even the hottest and driest months from February to the end of August are ideal. The crowds drop off from June to September.
If you're here specifically to dive, come between January and October. The rainfall is lowest during these months and visibility at the dive sites is the best.
How to Stay Safe in Nha Trang
Nha Trang is a very safe place to backpack and travel. Violent crime against travelers is pretty infrequent. Petty theft is your biggest concern. In crowded places (especially the markets) you'll want to keep your purse/wallet close and be mindful of the activity around you.
Do NOT bring your valuables to the beach, no matter how determined you are to keep an eye on them!
Be on alert for scams. Most people are really just going to try to nickel and dime you and try to get you to spend extra money since they know, as a tourist, you have more than they do. Just keep an eye out. Both children and adults work together on scams, so be careful.
(Worried about travel scams? Read about these travel scams and make sure you don't fall for any!)
Always trust your gut instinct. If a taxi driver seems shady, stop the cab and get out. If your hotel is seedier than you thought, get out of there. Make copies of your personal documents, including your passport and ID.
If you don't do it at home, don't do it when you're in Nha Trang. Follow that rule, and you'll be fine. The people who get into trouble here are usually doing things they shouldn't be.
The most important piece of safety advice I can offer is to purchase good travel insurance. Travel insurance will protect you against illness, injury, theft, and cancellations. It's comprehensive protection in case anything goes wrong. I never go on a trip without it as I've had to use it many times in the past. You can use the widget below to find the policy right for you:
Nha Trang Travel Guide: The Best Booking Resources
Below are my favorite companies to use when I travel to Nha Trang. They are included here because they consistently turn up the best deals, offer world-class customer service and great value, and overall, are better than their competitors.
Momondo – This is my favorite flight search engine because they search such a wide variety of sites and airlines. I never book a flight without checking here first.
Skyscanner – Skyscanner is another great flight search engline which searches a lot of different airlines, including many of the budget carriers that larger sites miss. While I always start with Momondo, I use this site too as a way to compare prices.
Airbnb – Airbnb is a great accommodation alternative for connecting with homeowners who rent out their homes or apartments. The big cities have tons of listings!
Hostelworld – This is the best hostel accommodation site out there, with the largest inventory, best search interface, and widest availability.
Agoda – Other than Hostelworld an Airbnb, Agoda is the best hotel accommodation site for Asia as it has the largest inventory and offers the best rates. If you want a guesthouse or hotel, book it via this website!
Rome 2 Rio – This website allows you to see how to get from point A to point B the best and cheapest way possible. Just enter your departure and arrival destinations and it will give you all the bus, train, plane, or boat routes that can get you there as well as how much they cost. One of the best transportation website out there!
Intrepid Travel – If you want to do a group tour around Asia, go with Intrepid Travel. They offer good small group tours that use local operators and leave a small environmental footprint. If you go on a tour with anyone, go with them. And, as a reader of this site, you'll get a discount when you click the link!
World Nomads – I buy all my travel insurance from World Nomads. They have great customer service, competitive prices, and in-depth coverage. I've been using them since I started traveling in 2003. Don't leave home without it!
Nha Trang Gear and Packing Guide
If you're heading on the road and need some gear suggestions, here are my tips for the best travel backpack and for what to pack!
The Best Backpack for Travelers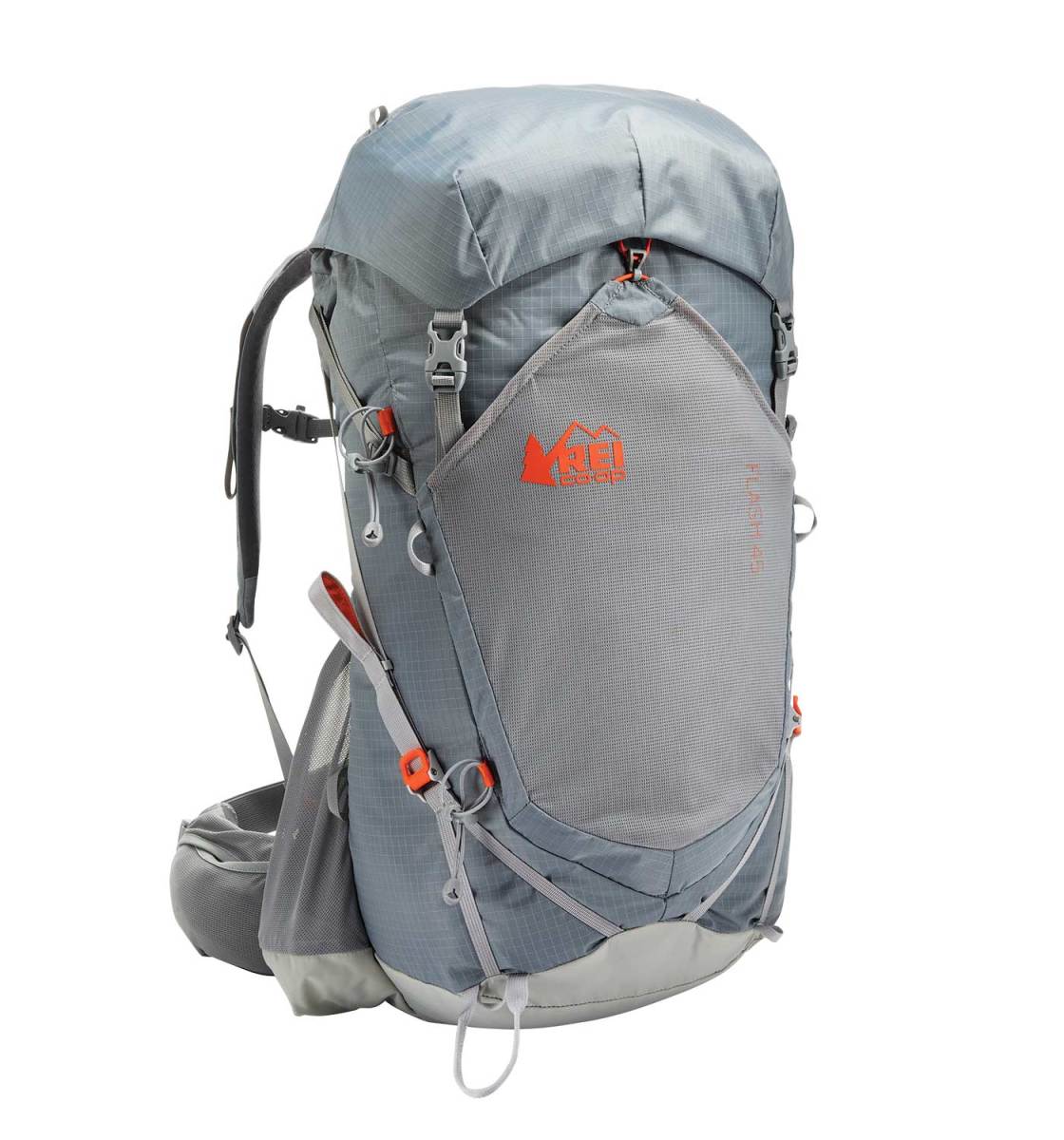 What's the best backpack for traveling long-term? I recommend the
REI Flash 45 Pack
. It's light and comfy, front loading, and fits perfectly in an airplane's overhead bin.
Size:
45-47L
Straps:
Thick and cushy with compression technology that pulls the pack's load up and inwards so it doesn't feel as heavy.
Features:
Removable top lid, large pocket at the front, hydration compatible, contoured hip belt
If you want something different, refer to my article on how to choose the best travel backpack for tips on picking a pack and other backpack suggestions.
What to Pack for Your Trip
Clothes
1 pair of jeans (heavy and not easily dried, but I like them; a good alternative is khaki pants)
1 pair of shorts
1 bathing suit
5 T-shirts (Unbound Merino is my preferred company. If you're a member of NM+, you can get 15% off your purchase)
1 long-sleeved T-shirt
1 pair of flip-flops
1 pair of sneakers
6 pairs of socks (I always end up losing half)
5 pairs of boxer shorts (I'm not a briefs guy!)
1 toothbrush
1 tube of toothpaste
1 razor
1 package of dental floss
1 small bottle of shampoo
1 small bottle of shower gel
1 towel
Deodorant
Small Medical Kit (safety is important!!!)
Miscellaneous
Female Travel Packing List
I'm not a woman, so I don't know what a woman wears, but Kristin Addis, our solo female travel guru, wrote this list as an addition to the basics above:
Clothing
1 swimsuit
1 sarong
1 pair of stretchy jeans (they wash and dry easily)
1 pair of leggings (if it's cold, they can go under your jeans, otherwise with a dress or shirt)
2-3 long-sleeve tops
2-3 T-shirts
3-4 spaghetti tops
1 light cardigan
Toiletries
1 dry shampoo spray & talc powder (keeps long hair grease-free in between washes)
1 hairbrush
Makeup you use
Hair bands & hair clips
Feminine hygiene products (you can opt to buy there too, but I prefer not to count on it, and most people have their preferred products)
For more on packing, check out these posts:
Nha Trang Travel Guide: Suggested Reading
Eating Vietnam, by Graham Holliday
While I don't love Vietnam (I didn't have a good experience there), I do love Vietnamese food… a lot! This is an awesome book about the history and culture behind the country's street cuisine. Author Graham Holliday has lived in Vietnam a long time, and he sure knows his food. In this engrossing and hunger-inducing book, you'll wander with him through the backstreets of Vietnam, learning about the street food you see all over the country and, in doing so, begin to understand the country and its people through their first love. The introduction is even written by Anthony Bourdain!



The Sympathizer, by Viet Thanh Nguyen
This is Viet Thanh Nguyen's first novel, and it won the Pulitzer Prize for Fiction. The story focuses on the narrator, a communist double agent who lives two lives — a half-French, half-Vietnamese army captain who comes to the United States after the Fall of Saigon, but while building a life with other Vietnamese refugees in LA is reporting back to his superiors in Vietnam. It's a unique look at post-war Vietnam, and one that'll have you gripped right from the beginning.



The Things They Carried, by Tim O'Brien

This is the second book of fiction about Vietnam from Tim O'Brien, and it's required reading in many classrooms. It's not exactly a novel or a collection of short stories, but a series of fictional episodes taking place in its characters' childhoods, from the Vietnamese jungles to America and back again. O'Brien writes with such raw honesty, you'll find this a gut-wrenching, incredible read. While the stories are fictional, it's clear O'Brien is writing personal war stories from experience.



At Home in the World, by Thich Nhat Hanh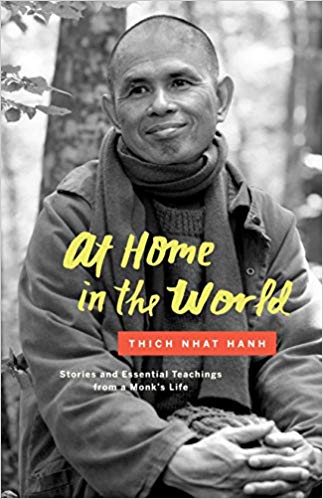 This book is a collection of Zen teachings and stories written by a Vietnamese monk (also a peace activist) named Thich Nhat Hanh. You'll learn about his life growing up in rural Vietnam, as well as his beginning years as a young monk, through to the time when war sent the country into chaos. Each teaching and story is short – sometimes just half a page – so it makes for a great travel read that you can pick up when you feel the need.
Nha Trang Travel Guide: Related Articles
Want more info? Check out all the articles I've written on Vietnam travel and continue planning your trip: